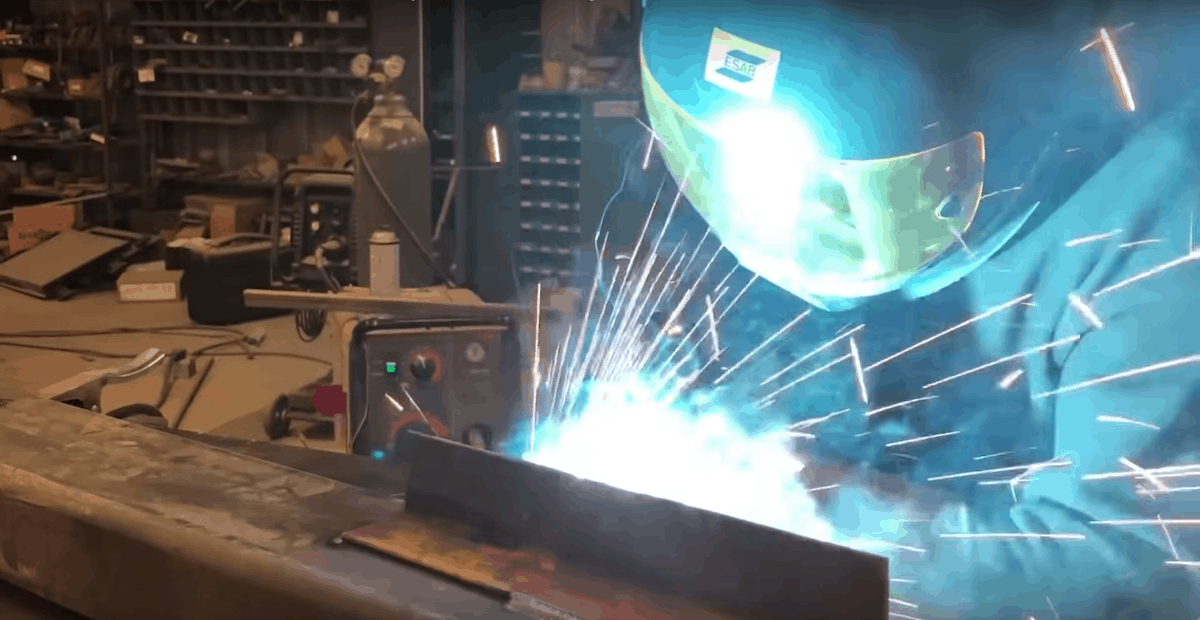 You're in the market for the best welding helmet, but you're not sure where to turn. We get it, we've been there before. Whether you're a professional getting paid the big bucks, or you're someone who likes to screw around in their backyard, you need a welding helmet.
The best welding helmet is one that meets your safety needs as well as your performance and comfort needs. In this article, we're taking you on a journey to discover the best five welding helmets available for purchase online.
Best Welding Helmet: Top 5 Picks
Last update on 2019-12-07 / Affiliate links / Images from Amazon Product Advertising API
Shopping around for the best welding helmet is not something you want to take lightly. This product will keep you safe and protect your eyesight for years to come. The best way to know if a welding helmet is the right choice for you is to read reviews of what customers had to say about the product.
We are here to stand as the middleman in this situation. You need reviews, and we have them.
Antra Welding Helmet AH6-260-0000
Last update on 2019-12-07 / Affiliate links / Images from Amazon Product Advertising API
If you are looking for a welding helmet that gives you the most bang for your buck, this is the way to go. The Antra helmet is available for a fraction of the cost of the other ones, and it can hold its own.
The significant difference between this helmet and some of the others were going to look at is the viewing size. You only have about half the viewing space as some of the pricier models, but with every other feature, it almost meets or exceeds.
The optical clarity of the Antra helmet is 1/2/1/2, so it's below in terms of visibility, but you still get four arc sensors, solar-powered, battery assist, grind mode, and an automatic test button. This helmet is also drastically lighter, but that is primarily because it uses a much cheaper material.
What we like:
Incredibly affordable
Much lighter for comfort
Offers decent visibility and most of the features of an expensive helmet
What we dislike:
Low viewing range
Cheap one year warranty
Jackson Safety BH3 Auto Darkening Welding Helmet
Last update on 2019-12-07 / Affiliate links / Images from Amazon Product Advertising API
If the price is something you are not concerned about you might want to turn your attention towards this welding helmet from Jackson Safety. This helmet provides some of the clearest vision you'll get with a welding helmet. The color recognition is great, and the 1/1/1/1 optical clarity will impress even the most critical welders.
This helmet also operates with ANSI Z87.1+ standards, which means its a high-impact model.
While this helmet does not offer a lot of the features of other helmets in this price range, they make up for it in the sheer quality of manufacturing. You don't get the same amount of shade selections, and there is a bit of a delay between shades. It also only has two arc sensors and no grind mode.
If you are interested in crystal clear visibility, this is your helmet. If you are looking for battery-assisted power and tons of features, keep reading.
What we like:
Crystal clear visibility is great for welding
High-quality design
Expert craftsmanship
What we dislike:
Lacking features
Solar powered only
Dekopro Solar Powered Welding Helmet
Last update on 2019-12-07 / Affiliate links / Images from Amazon Product Advertising API
This helmet will appeal to welders who are looking for a little bit of everything. With this, you get auto-darkening filters and a shade that protects you in the event of an electrical failure. It has sensitivity and delay settings that adapt to your environment. This helmet has a rating of 1/1/1/2, and it meets ANSI Z87.1-2010 standards.
This welding helmet also provides a wide viewing area, and most customers consider this option a great choice for hobby welders.
What we like:
Affordably priced
Exceeds safety standards
A moderate amount of features for hobbyist and professional welders
What we dislike:
Low-quality design
Shades are a bit too dark for some (even on the lightest)
Instapark ADF Series GX-500S
Last update on 2019-12-07 / Affiliate links / Images from Amazon Product Advertising API
Here we have a budget helmet for people who might be diving into welding for the first time, and they don't want to spend a bunch of money quite yet. The most important thing to understand is that you are making sacrifices in exchange for money and you want to understand those.
This helmet does not have a manual sensitive and delay, so it sets everything automatically. This wouldn't be a problem if the settings were always accurate; they are not.
Although this welding helmet is available at a budget price, you do get an optical clarity of 1/1/1/2 which beats out some of the more expensive helmets. It also has a faster sensitivity than a lot of the expensive brands at 0.06 milliseconds.
One major drawback of this helmet is its weight. It's 27 ounces, which isn't horrible but it's not going to be the most comfortable helmet you've ever worn.
What we like:
High optical clarity
Great viewing range
Sensitive when adjusting shades for your protection
Budget-friendly
What we dislike:
Lincoln Electric 3350 Series Welding Helmet
Last update on 2019-12-07 / Affiliate links / Images from Amazon Product Advertising API
Ah yes, the most popular brand of welding helmets on the market. By this point, you've seen four other models that contradict what we usually believe. The cheaper helmets seem to be almost as good as the expensive ones. Let's see if that continues.
This helmet has a huge viewing window, nearly twice the size of all the other helmets we reviewed. You also get a 1/1/1/1 optical rating, which means that the helmet has the greatest visibility in terms of clarity, uniformity, and consistency.
You have manual shade controls, four arc sensors, solar power and battery assist, test mode, and you can attach a magnifying lens as well. All of it comes together with a great 3-year warranty at the end.
The only significant downsides to this helmet are the premium pricing and weight of the helmet.
What we like:
Best visibility across all welding helmets
Loaded with features
Ideal for professional welders where safety is critical
What we dislike:
The helmet is bulky
Pricey
Welding Helmet Buyers Guide
Think about it this way; your welding tools are an essential factor in your success, right? If you don't have the right tools, you won't be able to get a high-quality weld which will result in breaks, bubbles, and a low-quality appearance.
Whether you are a professional or hobbyist, you want to make sure you have what you need, and the best welding helmet is a valuable tool to have on your side.
Necessary Features
We won't even call these important features because they are too important. These are necessary features. If your welding helmet doesn't meet expectations in these areas, you should not buy it because it won't be safe, and it won't be functional enough for you to perform your job.
Manual Sensitivity: Let's face reality. Machines and devices don't always hold up to their end of the bargain. Automatic sensitivity settings don't always work properly, and for you to get your job done right, you need the helmet set at the right sensitivity. Who better to control these settings then the welder? Whenever possible, go with manual sensitivity so you can be in control.
High Optical Class: The quality of your welds are sometimes a reflection of the equipment you have available. The best optical class is 1/1/1/1, which means that the helmet got the highest rating across every test. They test things like light scattering, angular dependence, and homogeneity. When you put it all together, the lower the number, the better the quality of the helmet.
Fast Response: For safety reasons, response time is a critical factor to look at. Welding helmets have sensors built into them that will detect an arc, and when that happens, the filters on the helmet switch from light to dark to protect your eyes. You want to make sure this happens as quickly as possible and that the helmet is reliable.
Features To Look Out For
We covered some of the most essential features you need to have in your welding helmet, now let's look at some of the less critical components. These might not be first on the list, but they are still important to keep in mind.
Manual Delay
We're sticking to our guns here. The response time refers to the amount of time it takes the lens to shift from light to dark. The delay response refers to the amount of time it takes for the lens to change from dark to light when the arc gets terminated.
You can control these settings yourself, and we always recommend that you do. Many helmets come with the option to choose automatic or manual; whenever possible, you always want to have the power to control these settings yourself.
Lightweight
Caring about the weight of your welding helmet is kind of like an oxymoron. The best welding helmets will always be heavier because they have more features and better materials. The cheapest welding helmets will be lighter because of the low-quality, cheap materials. You want the helmet to be light, but you also want it to be high quality.
The best thing you can do is find a middle ground. Ideally, the best welding helmet will weigh less than 50 ounces but if you find one you love that is heavier (like some we suggested above) don't let the weight turn you away.
Certifications
If you're working for someone and getting paid to weld, they should provide you with all the certifications you need to bring into your shop. It's easier to get hurt when welding on your own, so you want to make sure the welding helmet you choose meets ANSI Z87.1-2010 standards. If you see a + sign after the certification, it means that the helmet has certification for high-impact.
Price
While the price is essential, you don't want to let it guide all your decisions. Choosing a welding helmet that doesn't meet certification requirements, and that doesn't have the necessary features could result in severe injury and even blindness.
If you don't have the money for the helmet you think you need, don't skimp and go with a cheaper one. Save your money and wait for the one that will allow you to get your job done effectively and most important, safely.
Best Welding Helmet Considerations
If you're going the extra mile and getting an auto-darkening welding helmet, why not go for some of the additional features. Many of these helmets come with an assortment of features, and here are some of the most popular ones.
Magnification: Depending on your needs, you could get a welding helmet that comes with a magnification lens. The amount of magnification you get depends entirely on the product, but it's usually 1-2x.
Grind Mode: This setting is something that a lot of welders look for because it allows you to turn off all the sensors on the helmet. When you turn the sensors off, you'll no longer go into the dark state for arc protection. Instead, you'll have a standard helmet for physical protection while you're grinding.
Auto Test: You always need to make sure the darkening lens is working before you start welding. The best way to do this is with an autotest, and many helmets come equipped with a button to help you do that. If the helmet doesn't have an autotest, you'll have to check the filters yourself.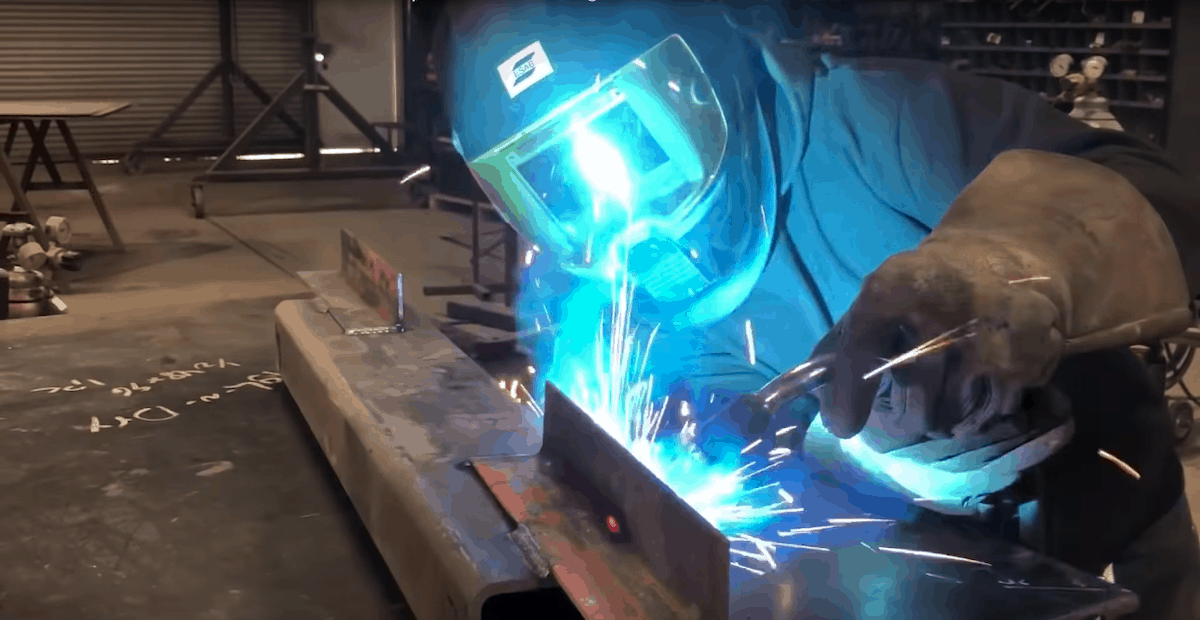 Best Welding Helmet FAQs
Our Verdict
The technology of welding helmets has come a long way over time, and this is what makes it so difficult to understand what the best welding helmet looks like. You want to find the greatest balance of features and safety.
There are so many specifications and different things to understand that you might get confused and think you are making a poor choice.
Last update on 2019-12-07 / Affiliate links / Images from Amazon Product Advertising API
In our opinion, the best welding helmet is the Lincoln Electric 3350. This helmet provides you with the maximum number of features at a price that is well worth the investment. You can't put a price tag on your safety, and I'm sure many welders would say, you can put a price tag on a high-quality weld.
For more information on how to purchase the Lincoln Electric 3350 welding helmet, click here.

[yasr_overall_rating size="small"]