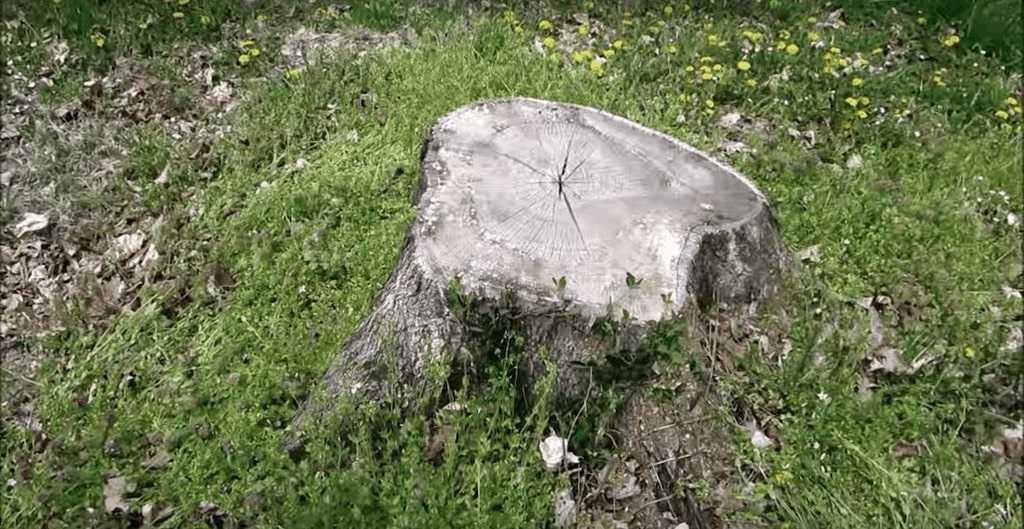 A dirty old tree stump can be a unseemly part of your front or back yard. Using the best stump killer out there, you can get rid of that old gnarly tree stump.
Let's face it! Sifting through tons of tree stump killers just to get one that suits your preference is not everyone's cup of tea. And if you're anything like the modern shopper, you have neither the time nor the patience to look through each and every product and make some rash decision that you'll regret when that stump becomes a true nightmare.
A tree stump killer can be an essential part of maintaining your yard, but you want to have the best tree stump killer without the added hassle of it not working or run the risk of killing surrounding vegetation. Find the the right tree stump killer for your lawn with our detailed review of the top 5 reviewed products.
To make it easier for you, well do an in-depth analysis of some of the best stump killer options available along with their functions so that you can make an informed decision the next time you go shopping.
Let's get to work getting that stump out of your yard and back into the dirt where it belongs!
Top 5 Stump Killers for 2019 – Reviewed
1. SeedRanch Copper Sulfate Pentahydrate Crystals
We have to give the best stump killer to the SeedRanch sulfate crystals. It stands out among the rest for its versatility and ability to kill stumps almost instantaneously.
In addition, it also has some nice ingredients such as the natural fungicide and the wood and canvas preservative.
Things We Like:
It works almost instantly.
It is easy to apply.
It is affordable.
It's not limited to just one tree stump which is a plus.
Things We Don't Like:
Once you open the bag, you cannot reseal it again and this makes storage a whole lot harder.
2. Roebic Laboratories K-77 Root Killer
The Roebic is another stump killer that's definitely worth mentioning. It kills roots instantly and seals off the point of entry to prevent regrowth.
It is also non-corrosive and safe for basically all types of plumbing and works effortlessly without causing harm to surrounding trees.
Things We Like:
It kills the roots almost instantaneously.
It is non-corrosive and safe for all kinds of plumbing.
It is affordable.
It is safe for all plumbing.
Things We Don't Like:
It takes a while for the root to completely die.
3. VPG Fertilome 32oz Brush Stump Killer
Although I am a little more partial to the Spectracide, I have to admit that the VPG stump killer brings quite the pack to the table. From controlling pretty much everything from unwanted stump to poison ivy to vines and woody plants and being affordable enough, it certainly doesn't get any better than this.
Things We Like:
Its quite versatile and can be used on both stumps, poison ivy, and vines.
It's very affordable.
It comes in an easy to brush liquid form.
Things We Don't Like:
Larger tree stumps often require more than one application.
It kills plants.
4. Spectracide Stump Remover Granules
Talk about a tree stump killer on a budget…
With the Spectracide tree stump killer, you are getting a whole lot more for a product that costs much less. And although you won't be getting the whole value as is the case with more expensive brands, it holds up pretty well in as far as performance goes.
The upside of the Sprectracide stump killer is that it is not harmful to the surrounding vegetation and the fact that kills stumps pretty quickly is also a plus.
Things We Like:
It's not harmful to the surrounding vegetation.
It costs a few bucks which means just about anyone can afford it.
It speeds up decomposition drastically.
Things We Don't Like:
It is not as effective on large tree stumps.
It takes a while before it can finally have an effect.
5. PBI/Gordon Stump Killer Ready-To-Use Qt
This list wouldn't be complete without mentioning the Gordon stump killer.
While it's not the highest ranked tree stump killer on our list, it has all the qualities of a reliable and workable stump killer. It is affordable and kills the stumps right to the roots.
Things We Like:
It kills the stumps right to the roots.
It is affordable.
Easy application and usage.
Things We Don't Like:
The process takes a bit too long.
Fast and Permanent Stump Killer – Buyers Guide
Features to Consider
When it comes to finding the best stump killer for you, there are some important features to consider when it comes to your decision making process.
It's also important to understand how to apply the stump killer to avoid unnecessary hassle and running the risk of killing your lawn surrounding the stump.
Safety
I know most of you will simply overlook this bit. Safety just isn't as interesting as the various models and their features. At least not until you get into an accident and suddenly become a safety fanatic.
And while a lot of things I'll mention as in regard to safety are pretty much things you've heard before, you can never really be too safe. And this is exceptionally true when it comes to stump killers too.
So, you'll need to follow the instructions laid out carefully and wear protective gear such as the mouth and eye protection and the infamous gloves when handling the chemicals at all times. Keeping the chemicals away from children and pets is also highly recommended.
Make sure to buy a stump killer that won't decimate your lawn as well! There are ways to apply more toxic stump killers without getting it on the grass, but that may be better left to those who have done this a few times before. If you're a first time user, get a product that works on the stump and the stump only!
Efficiency
You're probably wondering, "isn't this a bit too obvious"? Well no and yes. While it's expected that all chemicals are effective and will do a good job when put to the test, their efficiency varies from one product to the next.
That's why it is important to review each product thoroughly before you make a final purchase decision so as to determine just how effective the stump killer you are going for really is.
Maintenance
The ease of maintenance is an important factor to look into when choosing a suitable stump killer. A stump killer that's easy to use and maintain bridges the gap between a substandard solution and a high-quality solution.
Budget
As with any other purchase you make, different stump killers will vary greatly in terms of price. Some will be more expensive while others will be priced just right to make them affordable. Depending on how much you're willing to churn out, you might go for either option.
However, I'd just like to put it out there that while pricey can be strenuous especially if you're on a budget, it is sometimes synonymous with quality.
Don't skimp out on a stump killer if you want to get the job done right. There are plenty of options out there that simply don't provide the quality needed to take care of the job, so proceed with caution before purchasing a faulty product.
Work Type
Not all stump killers are the same. If you choose a certain stump killer, you have to ensure that you will be up to the task depending on the job at hand.
Keep in mind whether or not you need this stump killer for one time use, multi-use, or industrial grade usage. There's a stump killer out there for each of these factors, but narrowing down the perfect one is mostly going to depend upon the degree of stump killing you need to occur.
Wrap Up
So, you already have your perfectly mowed lawn, well-trimmed hedges, and the garden looks fantastic. Yet that stubborn stump still lays gnarled and ugly as ever in your yard and you want to make sure it's gone for good. The products we've listed above are gonna take care of that problem for you once and for all.
There's a lot at stake when you're thinking of purchasing a stump killer, and sometimes it can seem awfully overwhelming especially if you have no idea where to start. To be on the safe side, you need to put into consideration a few vital factors.
From how often you intend to use it to the large stump you anticipate to use the stump killer on, all of these features matter when deciding on your purchase.
However, if you want our opinion, you simply can't go wrong with SeedRanch Copper Sulfate option, which is effective at keeping your lawn intact while taking that stump out of the picture once and for all. In our opinion, it's the best stump killer available.
Did you enjoy this guide? Check out some more guides I have written: