When choosing a table saw for your home workshop, space is sometimes a major consideration. Large table saw assemblies tend to have a large footprint in the shop. So, if you're tight on space, you might want to consider a mini table saw instead. Let's take a look at the best of mini table saws in 2020.
Are you looking for some general information on table saws or other tools? Check out our complete resource guides on Miter Saws, Table Saws, Chainsaws, Band Saws and Circular Saws. These guides have all the information you need. You will be able to find history, the differnt types of the tool, top brand sold, and more!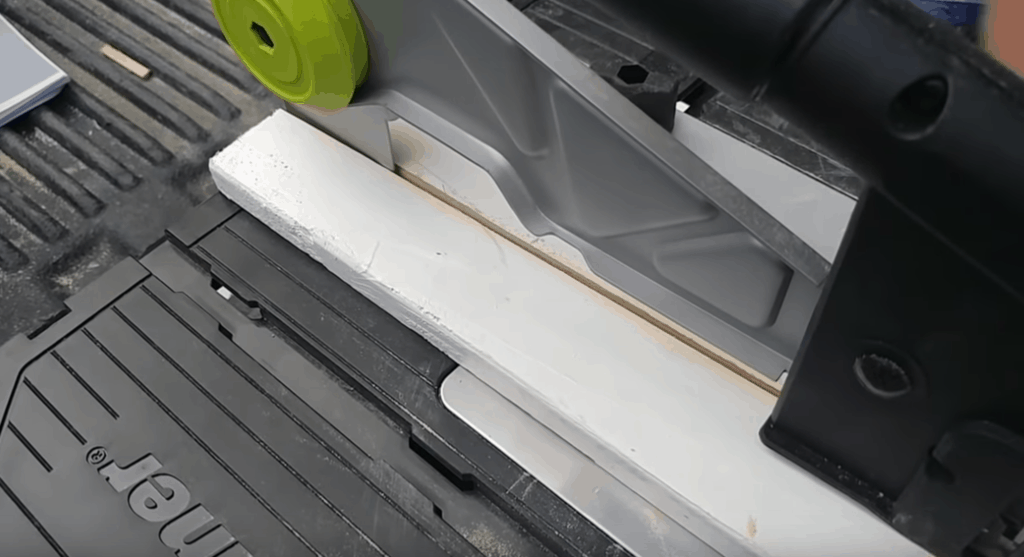 Best of Mini Table Saws
Spending the kind of money you have to in order to upgrade or add a workshop table saw, you want to make sure you get your money's worth. Read on to find out more about the different mini table saw assemblies available.
Mini Table Saw Reviews
Harbor Freight Mini Table Saw
The four inch Mighty-Mite Table Saw is a good choice for wood modelers or other woodworkers. It's best for small, intricate carpentry jobs. The Mighty-Mite can make cuts on plastic models or other miniature products and fits neatly on the workbench.
What We Like
Low price: These miniature saws are very economical and are a good investment for the home workshop, especially for small projects.
Has miter gauge: This allows the saw to make angled cuts that are perfect for creating picture frames.
Simple adjustment: Table adjusts up and down rather than the blade, which makes changing cuts easy and quick.
What We Don't Like
No fence: This table saw doesn't really come with ripping functionality.
Not super powerful: This is a mini table saw, made for small, lightweight projects, and it shows—anyone who tries to cut larger pieces with it is going to bog down quickly.
Paid return: If your mini table saw breaks or has to be warrantied, you have to pay to ship it back yourself, which is inconvenient and expensive.
---
Rockwell BladeRunner X2 Portable Tabletop Saw
Rockwell has been a name in power tools for many years now. With good reason. The BladeRunner X2 is a strong contender for the best mini table saw due to its quality design and sturdy construction.
What We Like
Assembly is a breeze: This mini table saw is compact and sets up in seconds. This makes it easy to store in a workshop cabinet and pull it out on the fly when you need it.
Large fence means big cuts: Even though it's a small table saw, the X2 still features a large fence to increase the size of pieces you can safely work with. (Still, buyers should keep in mind that this is a miniature saw meant for small jobs.)
Versatility: The X2 is capable of performing a wide variety of different cuts, everything from ripping and miter cuts to cross-cuts and even scroll cuts for fine woodwork.
What We Don't Like

Hard to keep an even cut on larger pieces: This table saw is definitely meant for small work. If you try to do larger or longer pieces on it, you're risking a crooked board. This saw cannot handle projects meant for a full-sized table saw.
Bogs down on harder materials: This saw doesn't have as much power as the full-sized table saws, and as a result, can't handle some hard materials without stalling out and pushing it on materials it can't handle can burn the motor up.
Bad vibration if not bolted down: One of the benefits of this table saw is its portability and its size, but due to vibration, it will travel under long cuts if it's not secured to a table, which makes the portability function of the saw ineffective.
---
Proxxon 37070 FET Table Saw
Proxxon saws are very popular among architects, toymakers, and other woodworkers who have to work on small, delicate projects. These saws are suitable for cutting through everything from wood and plastic to non-ferrous metals.
What We Like
Well-made: Despite being made out of diecast aluminum and plastic this table saw is still
very sturdy.
Easy to use: Even beginning woodworkers starting out on their first birdhouse will be able to easily manipulate the controls on the Proxxon 37070.
Solid fence: The aluminum alloy fence is strong and gives the woodworker confidence in their safety while working.
What We Don't Like
Miter gauge is a poor fit: The miter gauge has a loose fit on the table saw, which leads to imprecise cuts.
No variable speed control: Variable speed control would have been a nice design feature in this table saw. This helps wih precision adjustment while cutting, but it does not
come included.
Powerful motor but thin blade: The thin blade on this model will oscillate if it is fed wood too quickly or forcefully through it.
---
Mini Table Saw Dremel
For those woodworkers who don't want to invest in a full-sized mini table saw, Dremel has devised a mini table saw that fits into the end of a rotary tool. The Dremel 670 Mini Saw Attachment gives carpenters the capability to perform small cutting jobs with an ordinary high-speed drill. 
What We Like
Easy to use: The mini saw attachment fits easily onto most rotary tools. It also locks down for both precision and safety.
Good for thin cuts in confined spaces: If you need to do intricate cuts in a small area without mistakes, this Dremel attachment is a good saw choice to pull them off.
Leaves a smooth edge: This saw blade cuts through plastic and other thin materials like butter. This leaves a smooth edge behind rather than a jagged edge for both aesthetics and safety concerns.
What We Don't Like
No trigger operation means a dangerous saw: Unlike with normal table saws where releasing pressure will stop the saw, the Dremel saw attachment will stay on once switched on. This is potentially dangerous, especially if you remove the blade guard.
---
Best Mini Table Saw
There are many mini table saws available on the market. So reviewing them carefully before purchasing is important. Of the available mini table saws, I'd personally go with the Rockwell BladeRunner. I have even purchased it as a gift for woodworkers in the past!
If you already have a Dremel drill and only need ancillary cutting ability from your circular saw, you might want to look into the Dremel mini saw attachment rather than a full-sized mini table saw.
Whichever mini table saw you decide to go along with, be sure to weigh your options. Other consumers will often tell you a lot about a product that the company wouldn't tell you themselves.
Are you looking for more guides on table saws? Check out some of our most popular guides, Dewalt vs. Delta Table Saw Edition, Ryobi Table Saws – 10in Portable Saws and Parts, DEWALT Table Saws – 10″ Saws, Parts and Accessories, and The Best Portable Table Saws.