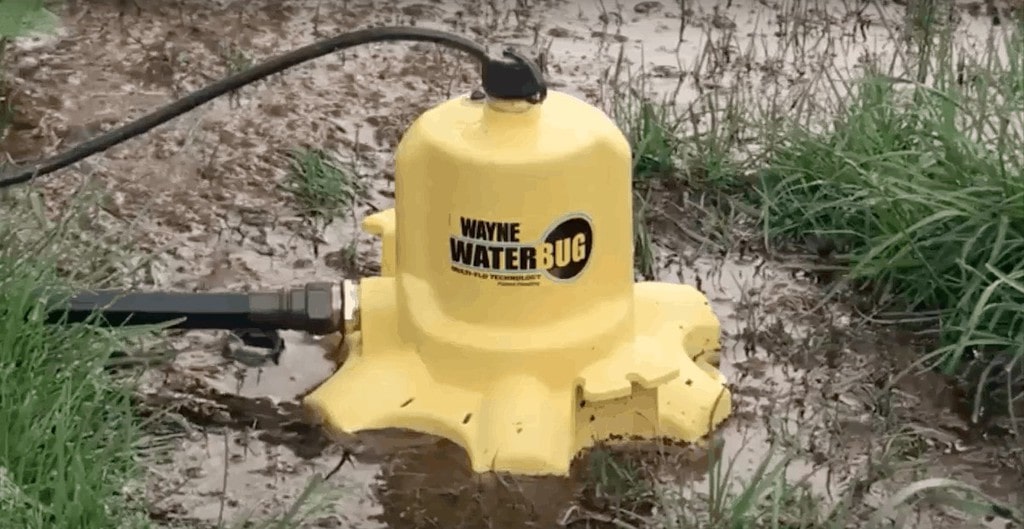 Is your home prone to flooding during bad rain or snowstorms? You might not know that one handy device known as a sump pump could be the answer to your need for a dry home.
The best sump pump sits in your basement or crawlspace, usually within a below-floor pit, to catch excess water that might seep in through your home's foundation. The result is a dry home with a little bit of extra protection against flooding. This guide should help you find the best sump pump for your needs.
Top 5 Picks for Best Sump Pump
Last update on 2020-12-04 / Affiliate links / Images from Amazon Product Advertising API
Last update on 2020-12-04 / Affiliate links / Images from Amazon Product Advertising API
Unlike most sump pumps, this Wayne pump offers both a primary and a backup pump for homeowners who want peace of mind when it comes to their flooding troubles. If the primary system fails, the backup pump kicks in to keep moving water at up to 2900 GPH, which is more than some single pump systems offer. The battery backup system can also handle up to 10,000 gallons of water on a single charge.
Some homeowners might be able to install this system without the help of a professional. It comes pre-assembled and includes instructional guides for a straightforward installation or replacement.
Things we like:
Primary pump moves up to 5100 GPH, which is an excellent capacity for even the most flood-prone homes
Quiet performance for a submersible pump system
Backup system creates a 2-in-1 pump for additional protection against flooding
Things we don't like:
The backup pump sounds an alarm for only a few seconds to let you know it activated; a longer alarm or some sort of indicator could help homeowners know if the primary pump failed
Last update on 2020-12-04 / Affiliate links / Images from Amazon Product Advertising API
This sump pump from Superior Pump comes in either a thermoplastic or cast-iron construction, but if you can afford a slightly higher budget, the cast iron version is a better choice for longevity. Still, both are incredibly budget-friendly compared to other sump pumps if you live in an area that's not prone to flooding, but your home still experiences some water or moisture.
The pump generates 1/4 HP and moves up to 1800 GPH, which is suitable for the average homeowner. It also includes a removable intake screen to make it easier for you to conduct regular maintenance for clog and debris removal.
Things we like:
Uses solid copper wiring for reliability and durability
A dual-seal construction keeps water out of the motor housing
Includes a 3-year limited warranty
Things we don't like:
With a somewhat low GPH capability, the pump isn't suitable for flood-prone areas and homes
Last update on 2020-12-04 / Affiliate links / Images from Amazon Product Advertising API
The Zoeller M53 Mighty-Mate is a no-fuss submersible sump pump with the capability of moving up to 43 GPH of water through its system to keep stormwaters away from your home. The pump operates automatically when water enters your pit thanks to its float switch that triggers its movement.
This pump's cast iron base makes it heavier than some, but a top handle keeps it easy to transport for installation, replacement, or routine maintenance. The submersible pump includes a 9-foot power cord to make it easy to reach a nearby outlet.
Things we like:
This pump has a 1 ½-inch discharge area to allow potential clogs to work their way through
Durable cast iron construction with an epoxy coating to prevent rusting
Strong 3/10 HP motor to push water efficiently up to 43 GPH
Things we don't like:
The float switch might not be long enough for some pits to activate it properly
Some customers note that this pump has a shorter lifespan than others they've installed
Last update on 2020-12-04 / Affiliate links / Images from Amazon Product Advertising API
The 230-Series by Liberty Pumps features wide discharge opening through which solids up to 3/8-inches wide can pass for excellent clog prevention that can burn out the motor. Thanks to its powder-coated aluminum housing, this pump can keep water away from its motor and dissipate heat quickly to prevent overheating.
One advantage of this pump over others is that you don't have to hardwire it to your electrical system. Instead, it comes with a quick-disconnect power cord that you can easily plug in or unplug from a nearby outlet if you need to remove the unit to replace, repair, or clean it.
Things we like:
The powder-coated aluminum motor housing keeps this pump running efficiently by dissipating heat, keeping the motor from working too hard and using more power
Operation is very quiet, so you might not even hear it running during a storm
Compact size is convenient for smaller sump pump pits
Things we don't like:
Debris inside the pump may occasionally cause the float switch not to function properly
May not run for its full expected lifetime if it encounters consistent heavy rainfalls
Last update on 2020-12-04 / Affiliate links / Images from Amazon Product Advertising API
Another best sump pump to make this list is a different, more budget-friendly model from Wayne. This is also a submersible pump, but with a single pump system instead of a dual system with a backup. Wayne also designed this pump to meet the needs of homeowners who experience lighter, less consistent periods of rainfall.
The WaterBUG pump can handle up to 1297 GPH, which is relatively low for a sump pump. However, this pump could be a good option for homeowners who tend to notice light puddling in their basements or yards and just want some extra protection against moisture in their homes.
You can also use this pump without placing it into a pit. Instead, use it directly on your basement floor or in your yard to remove standing water puddles.
Things we like:
The WaterBUG includes both a top and side discharge for you to choose the more convenient outlet for water
This pump can remove water down to 1/16 of an inch high to leave surfaces almost completely dry
Includes a tab for conveniently hanging the pump for storage
Things we don't like:
There's no handle to transport the unit easily around your basement or yard
With its low pump rate, this unit isn't best for areas prone to flooding
What a Sump Pump Does and Why You Might Need One
According to FEMA, the average annual premium for flood insurance is $700. People who live in flood zones or have homes without ample flood prevention measures in place are likely to pay more than that each year.
Although a sump pump can't give you a 100% guarantee against flooding, it can certainly help keep excess water from storms out of your home. A professional can install a sump pump in your basement or crawlspace to grab excess water that would usually wind up in your home and pump it back into the ground. If your home is prone to flooding or you often notice moisture in your basement or crawlspace during or after a storm, a sump pump might help.
Most newer homes built within the last 20 years will already have a sump pump installed, but like most pieces of equipment, yours might need a replacement if it's about ten years old.
How Sump Pumps Work
Most sump pumps, known as submersible sump pumps, sit in a pit that's below ground level in the lowest part of your crawlspace or basement. When water enters the pit, it triggers the sump pump to automatically start moving that water away from your home through the pipe system it connects to.
A sump pump can propel most stormwater away with ease, although some water may still enter your home during excessively heavy rains or snowstorms.
This video from AMRE Supply is a helpful visual of how a sump pump operates during a rainstorm.
A pedestal pump is another type of sump pump that sits both above and below ground. The unit itself is above ground while the water moving mechanisms stay below ground. This type of pump can be a good option for people who need a more affordable sump pump since they're generally less expensive and have a longer lifespan than submersible pumps.
Things to Look for in a Sump Pump
Depending on your home and water needs, you'll want to consider the following important factors before purchasing a sump pump:
Horsepower. The horsepower of a sump pump lends to its ability to push water from your home. The best sump pump options deliver between 1/4 to 1/2 HP, while less powerful pumps deliver closer to 1/6 HP.
Submersible vs. pedestal. Submersible pumps stay out of sight in your home and, since they're underground, are quieter than pedestal pumps. However, a pedestal design is generally more affordable and has a longer lifespan than a submersible pump.
Capacity and speed. Your sump pump's capabilities should match the needs of your home and area. Those in flood zones should choose a pump with a large water capacity and high speeds for moving water. You'll find these measurements noted as gallons per minute (GPM) or gallons per hour (GPH). Quality pumps can usually handle around 50 GPM (3000 GPH) or more.
Type of power. Most sump pumps get their power from electricity while others are water powered. An electric system is usually very reliable but can pose a problem if your electricity shuts off during a storm. Some homeowners choose to, instead, buy a water powered pump that uses a float mechanism to trigger its operation to avoid this problem.
Sump Pump FAQ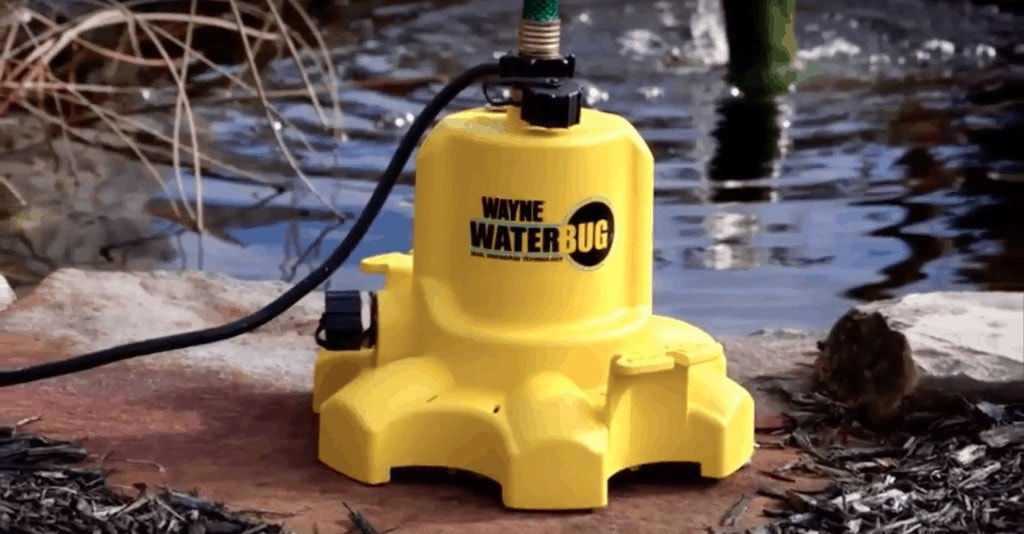 Q: Where should I install a sump pump in the basement?
A: A sump pump should go wherever water first starts pooling in your basement or crawlspace. Generally, this is the lowest area in the basement. Placing your sump pump here ensures that it starts catching water where it goes the quickest to be proactive in moving it.
Q: When will I need to replace my sump pump?
A: It's crucial to check your sump pump regularly for signs of wear and tear or failure. Although most pumps can last up to 10 years with proper maintenance, yours might have a lower lifespan if you live in an area prone to flooding.
You can test your pump a few times a year by pouring water into the pit to see if the pump activates. If not, or it seems to run slower than it should, you should call a professional to replace the pump.
Q: Can a sump pump overflow? How can I prevent it?
A: Yes, a sump pump can overflow if it can't move water quicker than it's coming into the pit, if it malfunctions or loses power, or if the pipes carrying the water are clogged or worn out. The best prevention for overflow is purchasing a quality sump pump that can handle the usual amount of rainfall in your area. Also, having a regular maintenance routine for your pump can keep it running all year smoothly.
Wrap Up
The Wayne WSS30V Sump Pump and Backup System is a best sump pump option for many homeowners. Although it's in a higher price range than other systems, its backup pump gives you more protection from flooding than a single pump can.
Last update on 2020-12-04 / Affiliate links / Images from Amazon Product Advertising API
A more affordable solution is the Superior Pump 91250 Cast Iron Sump Pump. This pump might be a good option for you if you're not in a flood zone but still want to prevent occasional basement water and moisture. The Zoeller M53 Mighty-Mate is a bit higher in price, but can also handle more GPM, making it a budget-friendly contender for homeowners in areas with heavy rainfall.
Price is an important factor to consider with a sump pump, but its capabilities are what you'll want to focus on most. These sump pump options are all clear winners, but they're not all going to work for every homeowner. Your home and weather patterns will be the ultimate deciding factors of the best sump pump for your needs. What will you choose? Let us know in the comments.