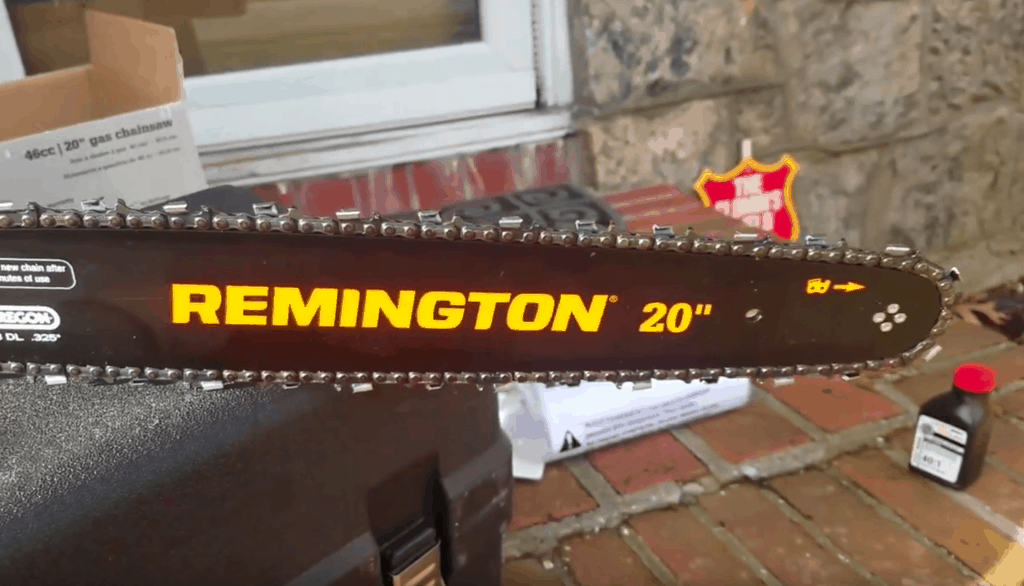 Walmart offers varieties of chainsaws and conveniently sells necessary parts for your chainsaws, such as the chainsaw oil, sharpener, and blades. If you're on a budget and need a quick purchase for your new chainsaw, consider this review of the best Walmart chainsaws in 2020.
Are you trying to find some general information on chainsaws or other tools? Check out our complete resource guides on Miter Saws, Table Saws, Chainsaws, Band Saws and Circular Saws. These guides have all the information you need. You will be able to find history, the differnt types of the tool, top brand sold, and more!
Walmart Remington RM4620 Gas Chainsaw
Remington RM4620 is the highest-rated gas chainsaw at Walmart. It is powered by a 46cc engine with an easy pull start. The 20-inch bar size is good for big projects and experts. It is known for cutting wood like butter and quickly.
There have been reports on a few major downfalls, such as the carbonator air filter. Many have been disappointed after a very happy start with the Remington chainsaw.
What we like:
The quick start and easy pull start
Lightweight and efficient with the die-cast chassis
Automatic oiler
What we don't like:
Issues with the carbonator air filter problem
Reports of lack of torque at full throttle
Some users have commented on some malfunctions, such as the oiler stopping
Loses function over time
---
Walmart Worx WG322 10-inch Cordless Chainsaw
Worx is a cordless chainsaw that runs on battery. A 20V battery and charger are included with the chainsaw. The product has an automatic chain lubrication system and an oil-lever indicator. This chainsaw is designed to be compact and portable.
This is a great selection for older residents and anyone tired of mixing the fuel and oils of gas chainsaws. It's easier for those that do not want to get their hands too dirty.
What we like
This is a compact and easy chainsaw for cutting trees and a big forest floor.
Cordless chainsaws are friendlier and easier to handle.
Auto-chain tension
Lightweight at 6.19 pounds
What we don't like
Unfortunately, the battery power is poor, and the tool dies pretty quickly.
There have been leaks of the oil when not in use.
Some have reported hazardous situations where the chain comes off
Walmart Worx WG304.1 15-amp 18inch Electric Chainsaw
Worx WG304.1 is Walmart's best-selling electric saw and highly rated. It is reasonably priced and a powerful tool at 15amps. Gas-less chainsaws are great for the feasibility and diverse user-friendly system.
What we like
Gas-free and easy handling and operating
Auto-tension system
Auto-chain lubrication
Great for home-owners and for all types of users
Feasible for big projects (60 to 70-foot pines)
Great value
What we don't like
Plastic drive gears
Oil reservoir leakage
Reports of chains falling off
Buying Walmart Chainsaws
When purchasing a chainsaw, you might want to consider a few more tools. If you are going through a lot of trees, you will have to buy good chainsaw sharpeners and even extra blades.
Whether you decide to go with the gas chainsaw, electric chainsaw, or the cordless chainsaw, you will want to consider oils for the chainsaw and necessary lubricants.
Chainsaw Parts
Walmart Chainsaw Sharpeners
If you are working on a big project and have a lot of trees to cut down, you won't want to run to the store to get your blades sharpened. You'll want to be able to do that yourself on the spot. Additionally, a dull chainsaw can be hazardous and must be sharpened.
The best option for eliminating the headache is buying your own set of sharpeners. There are varieties of sharpeners that can be purchased for your chainsaw. Here are a couple of options:
Electric chainsaw sharpener. Perfect for big projects. They can be mounted in a workshop and used for most chain designs.
Chainsaw sharpener kit. Usually includes chainsaw files with depth gauge and a file guide
Walmart Chainsaw Blades
Whether you're buying the first blades for your chainsaw or a replacement, Walmart conveniently offers varieties of blades.
Brands vary from Black and Decker, Echo, Oregon, Forestor, and much more. Just be sure they are compatible with size and type for your project and chainsaw.
Walmart Chainsaw Oils
Chain oil can change the efficiency of your project but also add a great lifespan to your chainsaw.
The highly-rated oils are the following:
STP Premium bar and chain oil
Poulan Pro/Poulan
Things to Consider Purchasing a Chainsaw
The top few considerations when purchasing a chainsaw will help you determine which model and type are best for your purposes.
Safety
If you are using a chainsaw for the first time or are simply looking for a safe option, there are options like the Worx chainsaws.
Safety is always first, and the more safety features, the better!
What type?
Options include battery, firewood, gas, electric and lightweight
The type of chainsaw could depend on what kind of project you will be performing.
Will you be outside for a long time away from a power source? Are you planning on a quick project?
Weight
You may be looking for something that can do the job but won't be difficult to lift and hold for long periods of time. Perhaps something that runs on electric or battery. Models that fit this bill are often hassle-free and easier to operate.
Electric chainsaws are lightweight, balanced, and much quieter. There is no hassle of gas-oil mixing and no emissions. Perfect for lighter projects that are close to a power source.
Battery chainsaws are also lightweight but have the convenience of being mobile. In comparison to the electric chainsaws, it will lose power as the battery drains, and your cutting time and efficiency will be limited to that power.
Gas chainsaws are great for working in the woods and hardwood projects. Try to find something with 45cc to find your best option for power. Powerful gas chainsaws are great for mobility and cutting down a lot of wood. They get pretty messy, but thankfully, most models are friendlier now!

Noise
Most electric and battery chainsaws will be much quieter than gas chainsaws.
Bar size
Depending on your purpose, consider the minimal bar size. Unless you are an experienced user, try to stick with the smaller bar sizes at 12 to 18 inches.
Bar size is best judged on the diameter of wood that you will be cutting.
Other considerations: Heated handles!
Most of us might be out during the cold to cut down some wood for the winter. Thankfully, some models come with heated handles to help you endure the cold.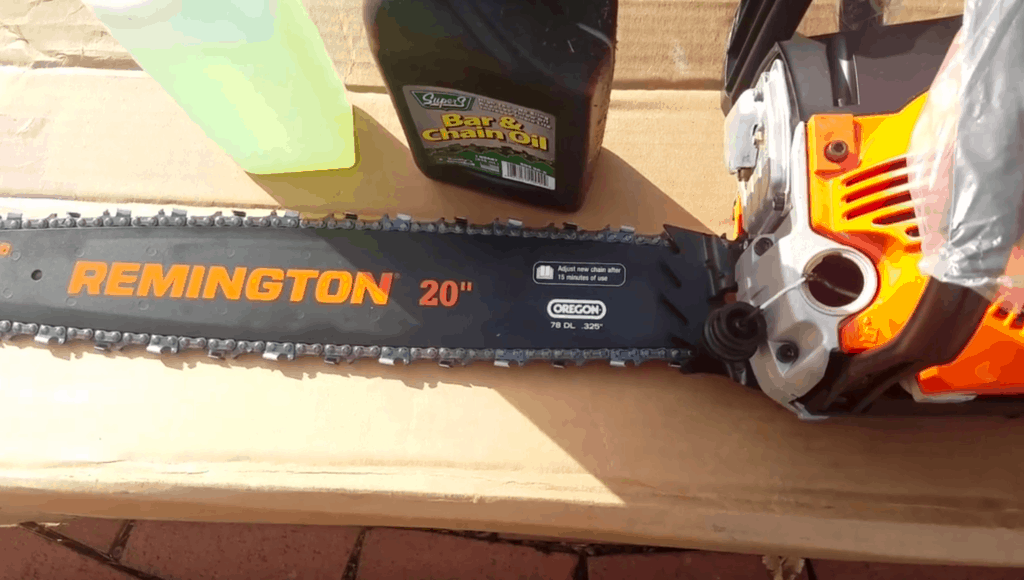 Walmart
Walmart's online platform is a great place to shop for varieties of power tools. Luckily, they promote a one-time stop that helps when you are buying your first chainsaw.
You can easily buy a chainsaw while comparing different brands and types. You can also purchase necessary parts for the chainsaw. Happy shopping!
Are you looking for more guides on chainsaws? Check out some of our most popular guides, Best Chainsaw Chaps 2019 – Reviews and Buyer's Guide, Review: Black + Decker LCS1240 12" Lithium Ion Chainsaw, Lowes Chainsaws | Browse Gas, Cordless & Electric, and Stihl Chainsaw Prices: Tips and Reviews.