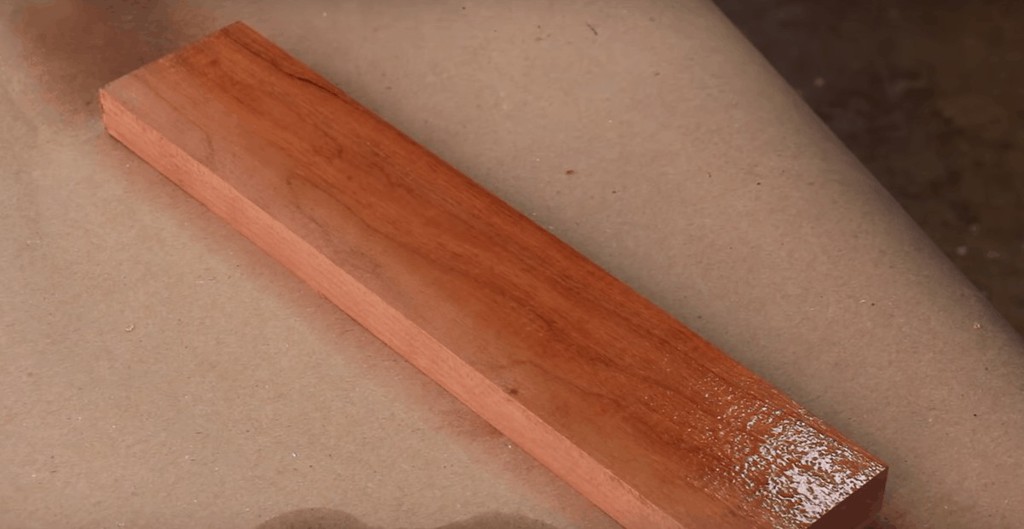 A protective layering is vital to protect your project surface against water and environmental damage. Two of the most popular finishing varnishes in the market are Tung oil and polyurethane. Surface finishes like varnish basically protect the wood from destruction.
Quick Summary: Top Rated Finishes:
Just a couple of our favorite picks, click the link to see current price.
| Product Name | Quality | Price | Rating |
| --- | --- | --- | --- |
| Hope's Pure Tung Oil | A | $ | |
| Minwax Gloss Polyurethane | A+ | $$ | |
| Formby's Low Gloss Tung Oil | A- | $ | |
Let's talk about the real difference between the two.
Tung Oil Finish vs Polyurethane Differences
Tung oil soaks into the surface of the wood and can take up to 48 hours to dry. It takes approximately 7 coats of Tung oil to make your surface truly waterproof. Moreover surfaces on which Tung oil is applied require touch-ups yearly to maintain their sleek finish.
Polyurethane on the contrary sits on the surface of the wood. A coat dries within 12 hours of application and only 2 coating of polyurethane are required to make wood water tight.
Tung oil can be applied on the wood surface using a normal piece of cloth whereas polyurethane has to be applied using a sponge or paint brush.
Tung oil makes the wood look granular and grainy by enhancing the natural wood grain. It does not coat the wood in a way that polyurethane does.
Polyurethane is considered the best option for high traffic surfaces like wooden flooring. See the video below for some advice on how to best apply it to your wood floors:
However it is not the best option for intricate woodwork pieces such as furnishings and scroll work on trims because of the thick patina it leaves on the surface. For such intricate surfaces, Tung natural oil is considered ideal because of its characteristic of soaking in the wood.
More About Polyurethane
Water based polyurethane is famous for being low odor and low toxic.
It is transparent as compared to the oil based version which has a slight color. It also dries much faster than Tung oil. Water-based polyurethane finish is good for things that are not exposed to extreme or rigid temperatures such as picture frames, side tables, bookcases and desks etc.
» COMPARE: The Best Water Based Polyurethane
Polyurethane is available in either spray varnish or wiping varnish. If you are not concerned about yellowing of the surface, polyurethane is the best option.
The biggest disadvantage of polyurethane as compared to Tung oil is its tricky application.
Your oil finish will only be as smooth as your surface so a fairly dust free surface is needed. Any dust particle if left on the wood will be incorporated in it forever. Moreover, any loose bristles will also be caught in the layer, so you have to be very careful about the quality of the brush you use to apply the finish.
Crappy brushes may shed a bristle that ends up in your table's wood finish. ​
Oil based polyurethane is comparatively more durable than water based especially when it comes to handling extreme heat. It brings about the richness of wood but adds a slight yellowish tint. Kitchen table for example is a good candidate for oil based polyurethane. Both oil and water based versions can be applied on acrylic/latex paints.
Tung Oil Overview
Tung oil on the contrary is just rubbed on the surface.
You can always start over if you mess up.
You can apply more coats if you want the surface to look shinier. Perhaps the best part is that tung oil is non-toxic.
Here is a short video showing how Tung oil is applied:​
Tung oil finish is more on the expensive side, doesn't darken wooden surfaces and therefore is very popular amongst antique re-furnishers.
The biggest disadvantage of Tung oil finish is that it requires touch ups yearly but is prettier looking than polyurethane's plastic-y appearance. It is difficult to use by itself as a oil finish because you have to sand tung oil finish after every coat, not just after the initial coat. It takes five to seven coats, with a two or three day drying time between each coat to achieve that attractive and smooth sheen.
Pure tung oil finish is difficult to store depending on exposure to light and temperature. It starts to form a film of deposits around the edges of container.
As mentioned earlier, pure tung oil is non-toxic. It is ideal for surfaces that will come into contact with food such as salad bowls, cutting boards and salt-pepper mills.
For surfaces that are going to be used fairly roughly, a tougher top coat is highly recommended.
Since polyurethane varnish is highly durable, you can even put a layer of it on top of dried tung oil for more durability. In fact you can apply it the same way as you applied tung oil, just put a layer on and then wipe it off. It will leave you with a thin coat that will maintain your polished look for long.
You can do this with your kitchen table for example. Polyurethane would act just as an improvement on top of tung oil.
Here are a look at some of our favorite tung oils and polyurethanes available:​
| Product Name | Quality | Price | Rating |
| --- | --- | --- | --- |
| Hope's Pure Tung Oil | A | $ | |
| Minwax Gloss Polyurethane | A+ | $$ | |
| Formby's Low Gloss Tung Oil | A- | $ | |
Did you like this article? Check out some more articles I have written:
REFERENCES:
http://www.woodworkdetails.com/knowledge/finishing/tung-oil
http://www.realmilkpaint.com/tips-techniques/how-to-finish-a-floor-pure-tung-oil/
http://www.silive.com/homegarden/homeimprovement/index.ssf/2009/07/the_pros_and_cons_of_lacquers.html
http://www.doityourself.com/stry/pros-and-cons-of-polyurethane-finish
http://www.familyhandyman.com/floor/water-based-vs-oil-based-polyurethane-floor-finish/view-all