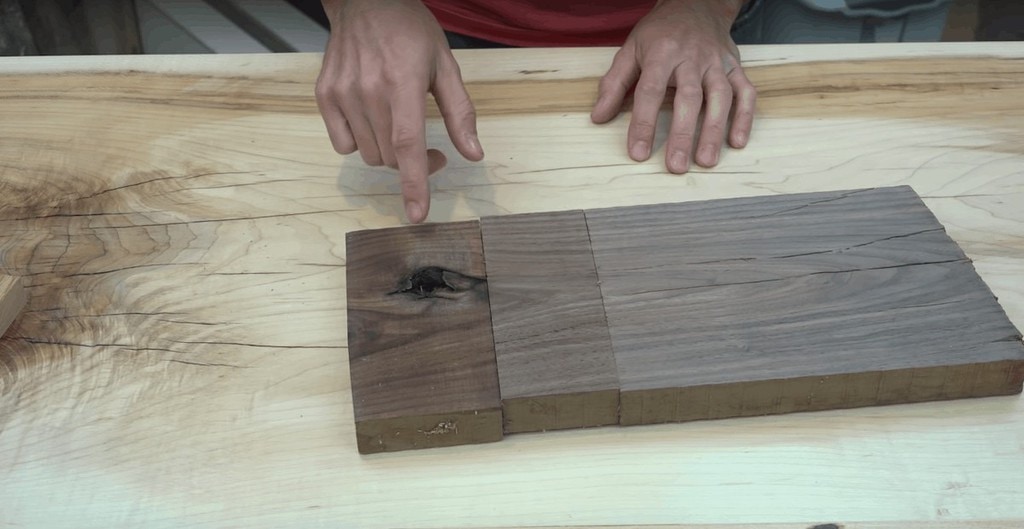 ​If you've ever embarked on a woodworking project, you know that wood can easily become dry and brittle if not protected from the elements. To prevent this, you should always coat wood furniture, deck boards, cabinets, and other projects with some sort of a clear finish. Even if you are looking for a more natural look and decide not to stain the materials, polyurethane can help protect the look and functionality of wood for years to come.
Why should I buy a polyurethane?
Polyurethane is one of the toughest types of clear coatings. It is a durable varnish that is formulated so that its molecules will bond tightly together as they dry. The wood finish is resistant to water, solvents, scratches, and other damage. When choosing a polyurethane, you will no doubt be faced with the decision between water- or oil-based varieties.
What are the differences between water and oil-based polyurethanes?
Oil based poly turns a subtle amber color and creates a hard film in a few coats. However, it takes quite a long time to dry and can be quite toxic, as it contains VOCs. It tends to show more brush marks and nicks over time. Water based poly, on the other hand, dries crystal clear and dries extremely quickly. Although it does require multiple coats, it is lower in VOCs and cleans up easily with soap and water.
Water-based polyurethanes are a great choice for many homeowners because they clean up easily and won't take as long to apply and dry. Generally, you can apply a second coat of water-based polyurethane within just two hours, compared to twenty-four to forty-eight for oil-based polyurethanes. They don't produce an odor, and brushes can be cleaned with water after using. They preserve the natural color of the wood, so it won't change the appearance and feel of your project.
When shopping for the best polyurethane that is water-based, there are several key factors to consider.
Sheen
Polyurethanes are available as gloss, semi-gloss, and satin finishes. Choosing between the three is really a matter of personal preference, and what will best enhance the overall look of your project. However, glossier finishes will show more imperfections and wear over time.
Location of Use
Although most exterior polyurethanes can be used indoors, the opposite is never true. Indoor polyurethanes don't contain additives that protect exteriors from UV rays. Make sure you pay attention to the specifications of your polyurethane, and apply accordingly.
Method of Application
Each exterior polyurethane can be applied in a different way. The most popular method of application is with a paint brush; however, polyurethanes are also available as wipe-ons or sprays. Brush-on polyurethanes work best on a flat wooden surface. Because brushes can hold a large amount of finish, you can coat the project in less time.
Wipe-on polyurethanes are typically used for contoured surfaces such as crown molding, where brushing is not optimal or feasible. These form thin coats, so they aren't advisable in high-traffic or heavily-used areas.
Spray polyurethanes are ideal for hard-to-reach surfaces, such as chair spindles. They drip easily, however, and require extra work in order to protect surfaces from unwanted spray. They also create thinner films than brush-on polyurethanes.
Longevity
How long do you want this polyurethane to last, both after its initial application and before it is even used? Check the dates before you buy.
Location
Most importantly, where and on what kind of surface do you plan to apply your polyurethane? If you're applying it on an exterior surface, make sure you purchase a polyurethane that will hold up to the powerful rays of the sun, damaging precipitation, and regular wear-and-tear.
Ready to start shopping? Here are our recommendations for the top five water-based polyurethanes on the market.
1.Rust-Oleum Varathane 200241H 1-Quart Interior Crystal Clear Water-Based Polyurethane, Satin Finish
Rust-Oleum is well-known for its rugged, reliable polyurethanes. This particular variety is designed for interior finishes only, and has a beautiful satin finish. Available in multiple sizes, ranging from a quart to a full gallon, it gives any project an elegant design. It dries clear and has a built-in scratch and stain protection. This makes it ideal for use on furniture, doors, cabinets, and trim. It has very little odor and cleans up easily with just soap and water.
One of the most common complaints about water-based polyurethanes is that they sometimes fade to a yellowish hue. This polyurethane will not do that. It is not overly thin, and most customers report applying anywhere from five to ten coats for a strong finish. Because it dries clear, it works well for projects in which you want to retain the natural hue of the wood.
It is an affordable option for a first-time DIY-er. It will allow you to experiment with multiple coats to find the best, most scratch-resistant formula, and to apply over painted or prefinished surfaces without worrying about discoloration. Because this is an interior finish, however, it is not recommended for outdoor projects such as decks and patio furniture.
2. Minwax 63333444 Polycrylic Protective Finish Water Based
Another inexpensive option is this polycrylic protective finish by Minwax. Like the Rust-Oleum variety, is is low odor and does not yellow over time. Minwax polyurethane coating also comes in a satin finish, and is available in a one-quart size. The satin finish does not overwhelm the natural color of the wood, but instead gives it a nice shiny glow.
This finish dries without any residual odor, making it optimal for indoor projects. Again, this finish should not be used outside, but will work wonders for any indoor furniture or cabinetry. It will seal and protect any piece in no time, and hold up to normal wear and tear over the years.
This finish is ideal for a natural wood look. It can be used on previously painted or antique items, and some customers even report success with use on vinyl floors as a floor finish. It dries incredibly quickly, within just a few hours. However, some users have noted that brush streaks can appear if it's applied too thin. To avoid this, just use more material in a slightly thicker application. This will produce a nice, even coat.
3. General Finishes QTHS High Performance Water Based Topcoat
A lesser known water-based polyurethane is this variety, produced by General Finishes. It is rated as one of the hardest and most durable polyurethane top coats available. It includes a UV stabilizer to help it resist harmful sunlight. It also protects any underlying stains, which prevents fading and discoloration.
This is one of the few water-based topcoat polyurethanes that is listed for a floor finish, including a wood floor. It is resistant to dings, nicks, scratches, and chips. It is low-odor and glides on to surfaces easily, with little to no bubbling. It has a short cure time and sometimes doesn't even require more than a couple of coats. ITs quick application and dry times make it an ideal finish for novice carpenters, woodworkers, or DIYers.
Because this product tends to apply itself more thickly, you don't have to worry about pesky brush marks. It is one of the more expensive products, but it is well worth the extra cost. Since it only requires a few applications for a perfect finish, you will save time and money by conserving materials. Although it's not designed specifically for exterior use, many customers have reported some success in using it on outdoor-based projects.
4. ZAR 32712 Exterior Water Based Polyurethane, Satin
ZAR produces a lesser-known water based polyurethane finish that produces a unique amber finish. It is dissimilar to other water-based products i that it doesn't apply a clear coat, but this can be desirable for many projects around the house. It provides a marine-grade finish, meaning that it will hold up well to harsh temperature extremes and weather conditions. It also includes superior UV protection and is even recommended by leading door manufacturers.
This mid-range product is exceptional for outdoor applications. It dries fast, allowing a second coat in only two hours. It should not be used on pre-stained or painted surfaces, as it has a tendency to yellow, but works wonders on natural wood surfaces. It generally requires about three coats to finish.
Although most water-based polyurethanes provide a clear, unnoticeable finish, this unique finish provides a warm glow to your project. It works well for brush applications and does not streak. However, customers report that it does not work well if you intend to use it as a spray. Nevertheless, it works great for indoor or outdoor projects and, in particular, exterior doors.
5. Rust-Oleum 207008 Marine Spar Varnish
Although it's designed specifically for marine use, it has received rave reviews for its broad applications (no pun intended!) elsewhere as well. Like other RUst-Oleum products, it has an elegant design and a smooth finish. It is UV resistant, and also repels salt and mildew. If you intend to use this outdoors, whether on the water or not, it's a great option, as it can limit the effects of damaging road salt and other precipitation-related damages.
This varnish is also unique in that it expands and contracts with changing weather conditions. As a result, you won't see the typical cracking, warping, or fading that you might with comparable polyurethanes. It is twice as durable as conventional wood finishes. Though not completely clear when dry, it adds a nice golden glow to any project.
This polyurethane finish does take a bit longer to dry, sometimes up to forty-eight hours in humid conditions. However, it has very little odor and is completely waterproof when dry. Due to its overall versatility, it can be used indoors or out, and for a range of applications, including furniture, cabinets, decks, boats, and even bathroom floors.
Buyer's Guide
What You Should Consider When Choosing Polyurethane
When it comes to polyurethane finish, it doesn't matter if you're building a cabinet or even just looking to apply a top coat to your hardwood floor, it's one of the best options for finishing that you can use on your projects. It really doesn't matter what kind of wood you use without a good finish the wood will wither and dry before long. It's important to note that polyurethane sealer is a specific kind of finish and it will provide the highest level of protection money can buy.
Water-Based Oil-Modified Polyurethane
As we covered in this article, there are two different types of polyurethane. Water based polyurethane and oil based polyurethane. If you're still having trouble deciding which one to go with we have some good news for you. If you want to have the best of both worlds, the water-based oil-modified polyurethane might be for you! Just like the pure water-based, it's non-toxic and dries quickly. Like the oil based finish, it dries up to a nice amber color. This polyurethane is also more durable than just the water-based polyurethane without having any odor issues.
What Kind of Finish?
Another thing you should consider is what kind of protective finish you will want/need.
Matte Finish
Matte finishes have no luster which makes it off putting for many. However, it is ideal for certain things. If you would like to see the natural wood color shine through with as little distortion as possible then you should definitely go for a matte finish.
Satin Finish
A satin finish is one of the most popular choices when it comes to finishes because of its level of shininess, it's shiny but not too shiny. A satin finish allows the woods natural texture and the beauty of the grain to shine through.
High Gloss Finish
A high gloss finish is not a very popular choice, this is due to the fact that it has the most amount of luster. This will show every spot and scratch on your project. It's reserved for specialty projects that will see very little traffic.
Semi Gloss Finish
Semi gloss finish is almost as popular as satin finish. Semi gloss has more luster and is less forgiving than other finishes. This finish requires more maintenance but there is a plus side. This finish allows the beauty of the wood to shine through.
What is the best way to apply polyurethane?
There are three application methods to choose from when applying polyurethane: brush, wipe, or spray.
I always suggest brushing on polyurethane with a paint brush if you are working with flat wood surface that doesn't have many nooks and crannies.
Wiping on polyurethane is the best option for those who are working on a project has a lot of crevices or rounded surfaces. This is because wiping on allows you to easily cover the area in a uniform manner.
Lastly, we have the spray polyurethane which is often applied with a spray gun. This is a good method for any projects that have hard to reach areas. However, I would like to note that it does have a few drawbacks. Polyurethane spray is harder to work with. It's harder to achieve a uniform polyurethane coat.
Why is a good water-based polyurethane important?
Whether you are a professional woodworker or a part-time hobbyist, investing in a quality water based product is not only recommended, but vital. Mistakes made with low-quality polyurethanes can result in lost time, materials, and an increase in overall hassle related to your project. Take the time to research the best polyurethane for your job, and invest in quality materials.
A good water based finish won't break the bank, but it's important to play around with different varieties before you purchase. Test a small strip of wood with your desired finish to make sure it meets the standards you might have for durability, dry time, scent, and color. Once you've settled on the perfect finish, buy more than you think you might need–you don't want to run out halfway through your project!
For more information or to purchase a quart (or more) of water-based polyurethane, check out any online or mass retailer, such as Lowe's, Amazon, or the Home Depot. All offer an affordable variety of quality water- and oil-based polyurethanes. Whatever you do, don't wait until you've already started your project to start looking for the perfect finish. Shop now, and get to finishing!