Fieldwork can be a daunting task without the right equipment. It's difficult to motivate yourself to get those tasks done without it, and financially straining to pay someone or a service to do it for you. Especially if the task can be completed quickly and easily. Keep reading to find the best McCulloch chainsaw in 2020.
Are you trying to find some general information on chainsaws or other tools? Check out our complete resource guides on Miter Saws, Table Saws, Chainsaws, Band Saws and Circular Saws. These guides have all the information you need. You will be able to find history, the differnt types of the tool, top brand sold, and more!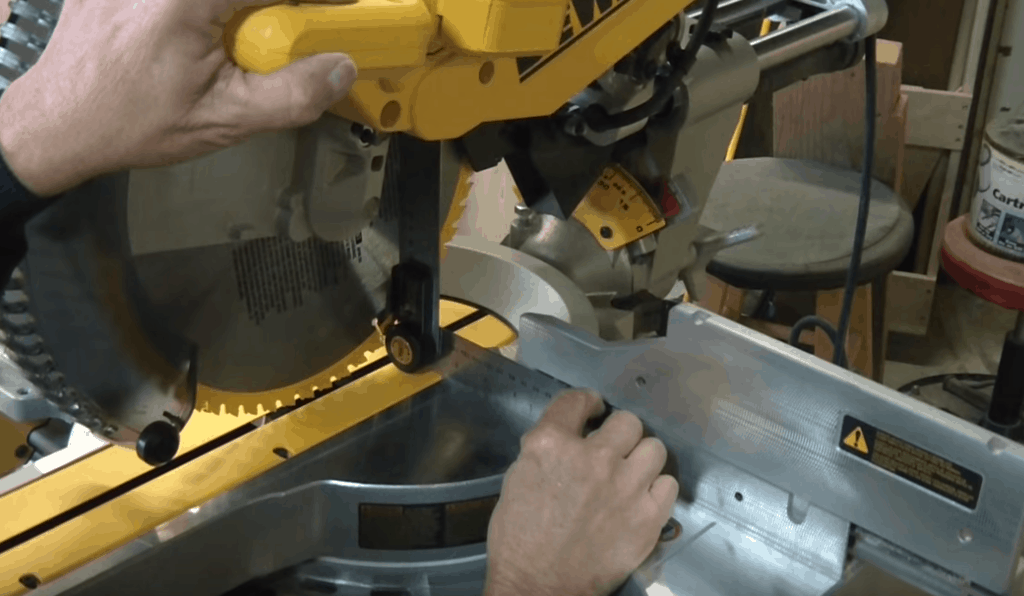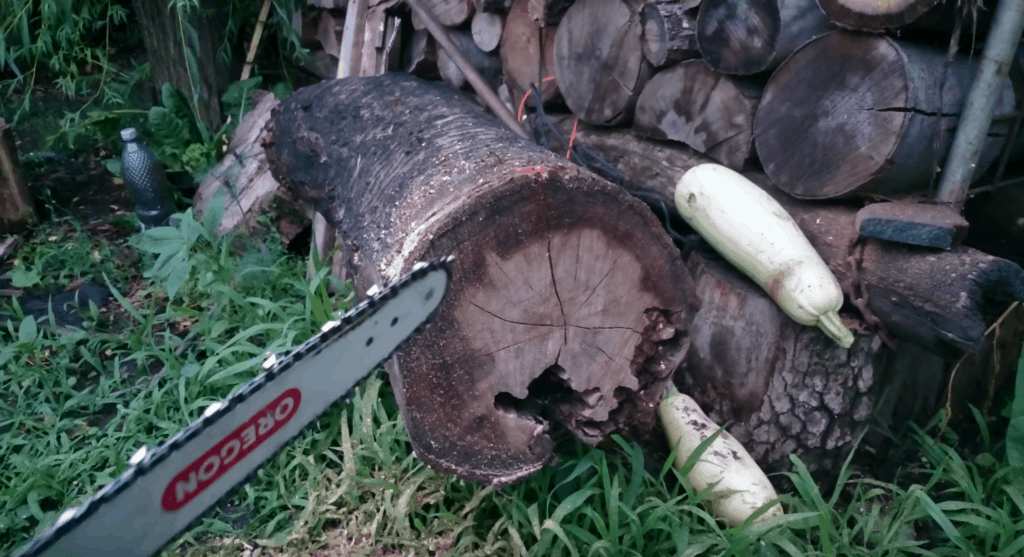 What McCulloch Chainsaw Should You Buy?
The McCulloch CS400T. This petrol chainsaw is the perfect tool for the typical homeowner. With a powerful engine and soft start feature, it is a great fit for the occasional user who needs a reliable chainsaw to do fieldwork around the house.
What we like about it:
Soft start: Easy to use and get going. You don't need to be the Hulk to get this machine moving and doing its thing around your yard.
Anti-vibration system: Since the blade and the handle are separated, you won't feel the hefty vibrations when the machine is on, which will make it easier to use and your work more fluid.
What we don't like:
Chain breaks: The chain that runs the blade often breaks after a few long uses. While this machine can perform when operating correctly, it also needs a lot of maintenance.
Fluid-run: This chainsaw needs oil to run and operate and can be finicky if it isn't fully fueled before you start the engine. Reviews from buyers have complained that it will cut in and out throughout a project if the tank isn't full.
The McCulloch CSE2040S. This electric chainsaw is a powerhouse packed into a lightweight package that can be wielded for tough jobs. This is the chainsaw you want if you are cutting logs or taking down residential trees around the neighborhood. It's made to last long and creates less fatigue for the handler.
What we like about it:
Plug it in to charge: You don't need to worry about having gas on hand or how full the tank is every time you use it. It's also meant to last long – so the charge will take you through the longest jobs.
Tool-free maintenance: This chainsaw is meant to be easy to use and maintain. You can take it apart to replace its pieces without needing a toolbox on hand. This makes it both easy to use and keep up with when it needs it.
What we don't like about it:
Slow safety response: Reviews have complained about the safety mechanism working a lot slower than other chainsaws at stopping the blade once your hand comes off the trigger. This can lead to safety hazards.
Cost: This chainsaw is a bit on the pricey end when compared to its competitors. Many complaints about the chainsaw are how cheaper competitors can do the same job for less money.
The McCulloch Li40CS. This chainsaw is an electric-powered chainsaw that packs a punch. It may be small, but it can still hold up to the hardest sawing jobs out there. Take a look at this video for proof. It is also compact, so it can travel with you and take care of those pesky last-minute jobs on the road.
What we like about it:
Automatic start: Rather than having to rev up the engine like a typical chainsaw, you simply need to press a button to get it to start. You can use it immediately for light and heavy-duty jobs.
Interchangeable battery pack: The battery pack with the chainsaw can be interchanged with any Power Link machines. If you own any of those, this can make this chainsaw more affordable and a more likely choice.
What we don't like about it:
Short work span: This chainsaw's battery can only last around 15-20 minutes per charge. While it can do great work, with such a limited amount of useable time, it's hard to use this for larger jobs.
Shorter blade: Due to this chainsaw being a more compact option, it has a shorter blade than the other two chainsaws. This means it won't be taking down the large tree trunks or forested areas anytime soon.
Things To Take Into Consideration
The McCulloch parts. There are multiple parts of many of the McCulloch chainsaws on sale on various websites, such as Amazon and eBay. The makeup of many of the chainsaws is similar, which means a replacement part can work for multiple machines.
Repairing a McCulloch chainsaw. Given that many machines need routine maintenance, it's a good thing that so many parts are available for sale. Luckily, it is pretty easy to repair many machines on your own. Check out this video to see how.
The McCulloch cost. Depending on the model you end up choosing, you can spend anywhere from $100-$300 on a chainsaw. Many models are also sold as pre-owned machines, which can be a cheaper route to take. However, you are also running the risk that parts will be missing, or the machine won't work.
The quality of a McCulloch chainsaw. The McCulloch name strives to create quality equipment that will do a fine job and do it fast. There are a lot of competitors out there who claim the same thing. McCulloch has been making chainsaws since 1946, so they have a lot of practice and time to perfect their skills.
Getting To Know The McCulloch Name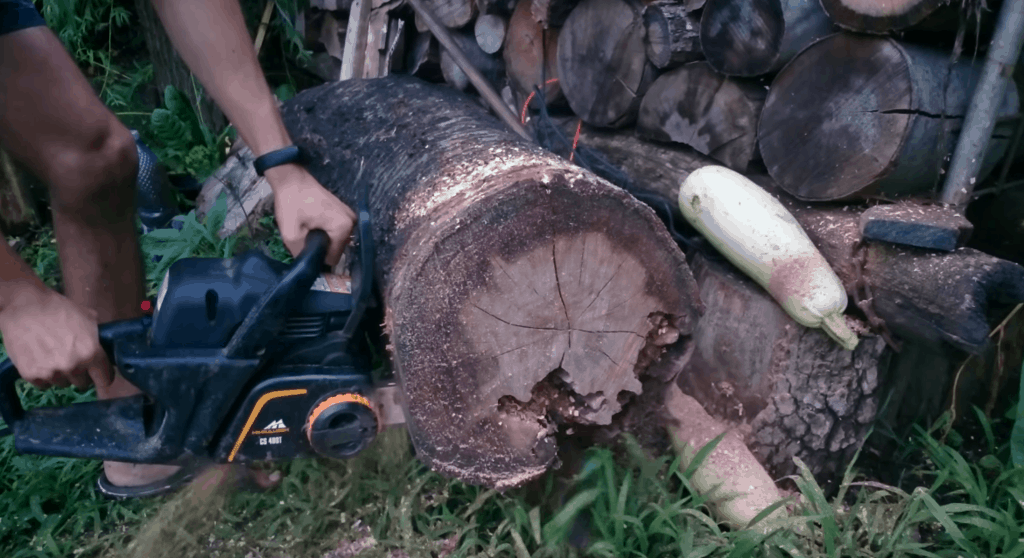 McCulloch was founded by Robert Paxton McCulloch, who created the company in 1945. He was an engineer who made engines for planes during WWII. His engineering mind was put to the test after the war when he realized he could make things that the everyday consumer could use. He made the chainsaw lightweight for the first time in history.
Summary
We've discussed how to choose the best McCulloch chainsaw for you. We've talked about petrol, electric and battery-powered chainsaws. Each can do a great job on its own, but it's up to you to decide which will meet your needs.
The best way to figure it out is to decide what kind of jobs you do around your house or neighborhood. That will determine which is a good fit for you.
Are you looking for more guides on chainsaws? Check out some of our most popular guides, Best Chainsaw Chaps 2019 – Reviews and Buyer's Guide, Review: Black + Decker LCS1240 12" Lithium Ion Chainsaw, Lowes Chainsaws | Browse Gas, Cordless & Electric, and Stihl Chainsaw Prices: Tips and Reviews.