The circular saw is one of the most used tools around the home and on the job site. Whether it's a new saw for the job or a new saw for the home, it's never an easy choice
We have compared four different types of saws in this circular saw review, the compact, mini, cordless, and corded circular saws. We cover what you need to consider, and what the best circular saw is for specific job types.
Are you looking for some general information on circular saws or other tools? Check out our complete resource guides on Miter Saws, Table Saws, Chainsaws, Band Saws and Circular Saws. These guides have all the information you need. You will be able to find history, the different types of the tool, top brand sold, and more!
At A Glance:
Compact Circular Saw Review
The Workz Work Saw is a 4 ½ inch compact circular saw that I use around the house for small projects. It only weighs about 5 pounds in total and is very easy to control. I love quick cutting 2 x 4's with it for small jobs when I need about 5-10 2 x 4's cut the same length.
Things We Liked
It comes with a guide bar, which is really handy at times, and the saw is corded, so I don't have to worry about batteries dying.
It is reasonably accurate with most cuts if you take your time.
We like the price point.
Things We didn't Like
The dust adapter is practically useless unless you hook it up to a dust collection system or vacuum. It basically just shoots dust everywhere.
It cuts a little slowly, and I have to move the blade guard out of the way a lot.
Best For
The home user, it is suitable for small projects and good at cutting quick cuts really fast. It is an excellent tool to keep on the workbench for light use.
Cordless Circular Saw Review
The Dewalt DCS577X1 Flexvolt worm Style Saw is an exciting saw to own. Most saws have blades on the right side of the saw, so you are looking over the saw trying to line everything up. With this saw, the blade is on the left, so you can line up your cut almost perfectly every time.
Things We Liked
The color, texture, and strength of the magnesium shoe really stood out.
The electronic braking system stops the blade when you let go of the trigger, making this saw really safe.
It comes with a rafter hook that makes it really easy to hang.
Everything is easily accessible on this saw. We like not having to look for a blade wrench, and the Dewalt has storage space for one.
Things We didn't Like
The bevel angle adjustment is hard to read while working, and you have to clean it off every time.
The blade lock button is in an awkward place, and It is easy to press, almost too easy, I've accidentally pushed it a few times and heard the screech of death coming from the saw.
Best For
Framing contractors to use at a job site, it is a bit overpowered for home use, but this saw is perfect for someone who frames houses.
Mini Circular Saw Review
The Rockwell RK 3340 Verascut is a corded mini circular saw with a 4 amp motor. The Rockwell does an excellent job cutting a 2 x 4 or any 2 x material, as well as rip cutting. I have to admit that this saw has one of the easiest bevel systems to operate.
Things We Liked
The safety button is in a good spot and easy to press
Built-in laser guide for accuracy and the laser is really accurate, it sits on top and points down in front of the blade.
This tool is universal and can cut aluminum, tile, and wood with the three blades that are included.
Things We didn't like
The dust port is in an awkward spot and doesn't do a great job overall. It could be significantly improved.
Its laser light is a separate mechanism, and you have to remember to turn it off.
The button to engage the saw is too large. It takes two or three fingers to actually hold it down.
Best For
On the Job work, flooring tile, or any contractor that needs a universal power saw. This could be good for the D.I.Y homeowner as a multi-tool for most small saw job needs. It cuts everything really well, and as long as you don't need to cut more than an inch, this small saw will do the job.
Corded Circular Saw Review
The Dewalt DWE575 7-1/4" Corded Circular saw has a 57-degree bevel and a 15amp motor. The lower guard has a ball bearing system that helps prevent snags. This one is on the heavier side of sidewinder saws. This saw uses the 120 v plug that most houses already have in place.
Things We Liked
The 2-9/16th cutting depth is pretty handy for a 7-1/4 inch saw. It slices through 2 x 4's and Plywood like butter.
The Shoe is made out of aluminum instead of plastic, giving the saw blade some added protection.
It's not too hard on the hands but has an excellent balance and good power.
Things We didn't like
We would have liked to see a carry bag for this saw. It didn't have one at all.
You can't use it on heavy material, as long as you are only cutting dry lumber the saw is fine, but if you need to cut anything else, it doesn't cut correctly.
Best For
The D.I.Y homeowner who needs an affordable option for cutting lumber. This is not a universal corded circular saw that you could use for multiple types of cuts, like tile, and aluminum. This saw works great on wood, a contractor or framer would fair well with this circular saw.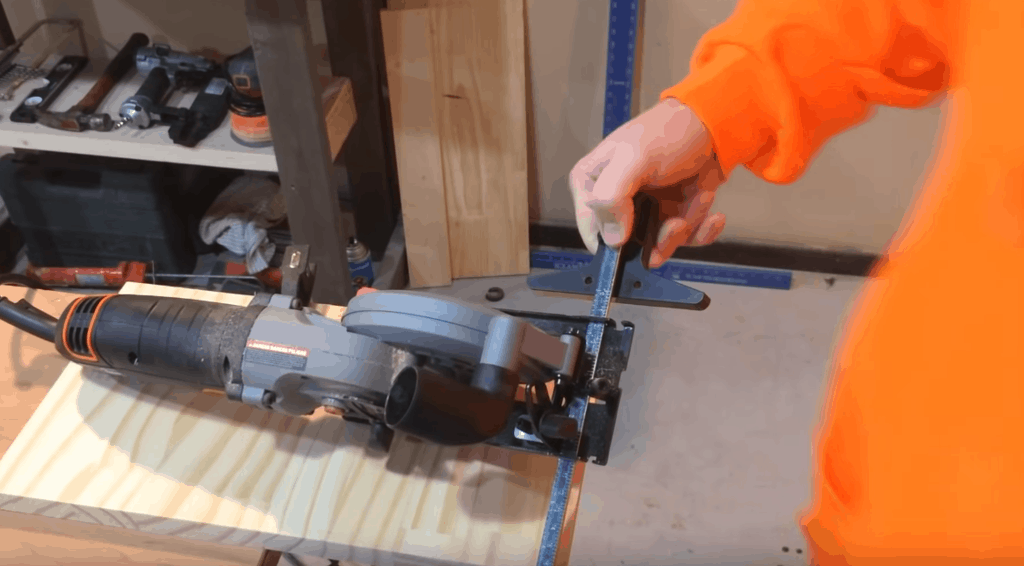 A Few Considerations
Blade size
Each blade size is going to have a different purpose and cutting depth. You also want to consider the type of blade you need and the tooth count. The more teeth, the smoother the cut.
Type of Saw
You are going to want to consider what kind of saw you need for the project you are trying to accomplish. There is a lot that goes into picking the correct saw. The type of saw that you choose can make or break your project. A worm style saw provides more power than a sidewinder saw. A corded saw is less versatile than a cordless; however, a cordless saw requires batteries. Picking the correct saw will save you time and money.
Ease of use
Where are you going to be using the tool that depends on whether you need a cordless or corded tool? You also want to consider battery life, and what is going to happen when you drop the saw. You also want to consider the job that you are trying to do. If you need to cut concrete, you will want a saw that cuts both concrete and wood to save you some money.
Brand Info
Dewalt
It is a well-known brand name when it comes to power tools. Dewalt builds high-quality power tools for the Do-It-Yourselfers and the everyday construction worker. The company does have service centers available in almost every major city. Dewalt also gives a 90-day guarantee for all repairs done by their service centers, and a 3-year warranty on all new power tools. They offer a trade-up program that allows you to trade in your old Dewalt tools towards the purchase of new Dewalt tools. If you don't mind doing repairs yourself, Dewalt also makes it really easy to find parts.
Rockwell
Rockwell has a friendly, helpful blog site with a ton of information on it to help with everyday projects. This gives you some continued support after the purchase. Rockwell also offers a 3-year limited warranty on their products and a 30-day money-back guarantee.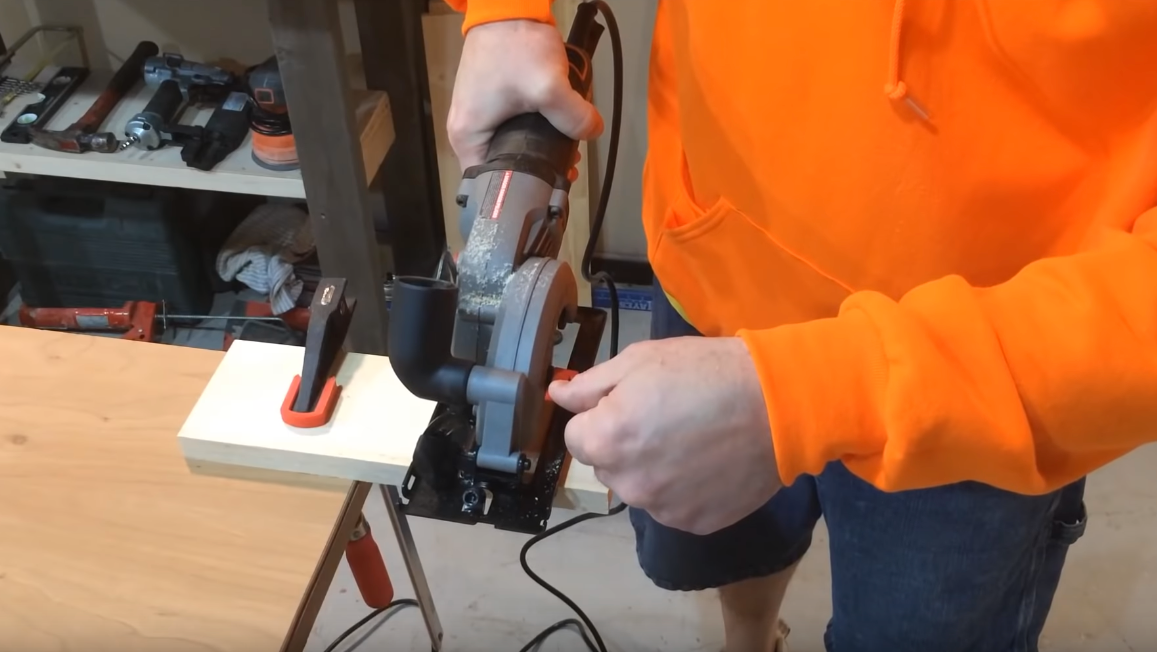 Wrap up
All of these circular saws are good for different purposes, and although the Cordless Dewalt Worm drive may be on top of my list, the price is a little on the higher side for a saw that I am going to use around the house a few times a year.
And the Rockwell does do a lot of household things that I can find useful, like cutting tile, wood, and metal. I have compared all four types of saws below to help you find the perfect saw for your needs, as well as a link to our top recommendation covered in this review.
| | | | | |
| --- | --- | --- | --- | --- |
| | Mini | Compact | Corded | Cordless |
| Average cutting depth | 1-9/16th | 1-9/16th | 2-9/16th | 2-7/16th |
| Blade Size | 4-1/2 | 4-1/2 | 7-1/2 | 7-1/2 |
| Metal | Yes | NO | NO | Yes |
| Wood | Yes | Yes | Yes | Yes |
| Tile | Yes | No | NO | Yes |
| Easy Blade Change | yes | yes | yes | Yes |
| Price | | | | |
Are you looking for more guides on circular saws? Check out some of our most popular guides, Best Circular Saw Blades – Buyer's Guide, Lowe's Circular Saw Buying Guide, ROTORAZER Compact Circular Saw Review, and Best Cordless Circular Saw: Which Saw Should You Buy?