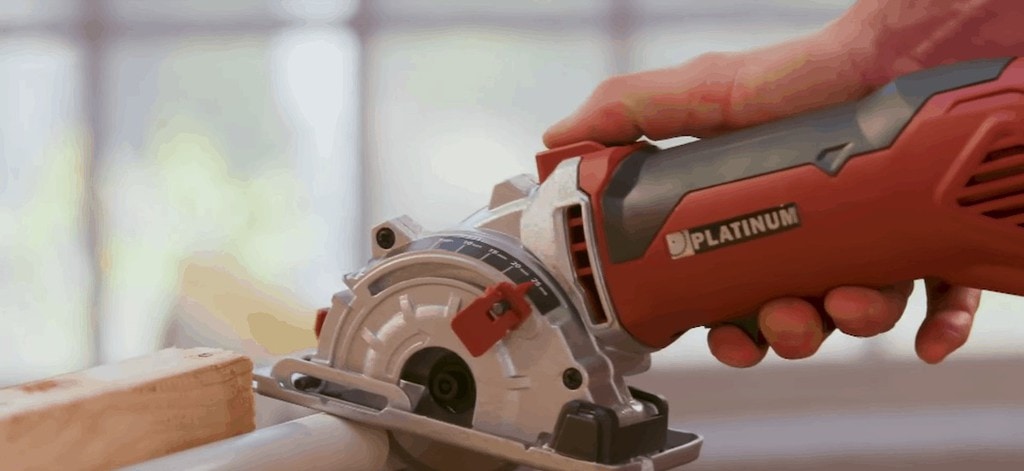 If you're looking for a compact circular saw set, one of the products you're like to come across is the ROTORAZER Compact Circular Saw Set . This circular saw set gained popularity through infomercials. The product is versatile, allowing customers to complete an array of home projects.
But, is it the best circular saw for you? Below, you'll find a complete ROTORAZER saw product review.
Things to Consider Before Buying a Circular Saw
Circular saws are one of the most efficient and durable pieces of equipment available, a must-have for anyone's starter toolkit. A ROTORAZER Saw could be an excellent option for those looking to get a lot of bang for their buck when buying a circular saw.
The ROTORAZER saw is a mini circular saw option, making it incredibly portable. The company says that the product is ideal for numerous DIY home projects, such as:
Installing wood floors
Cleaning tile
Repairing grout
Building fences
Repairing drywall
This saw is perhaps, therefore, best suited for those who are looking for a tool that they can use around the house for weekend projects without having to break the bank. Circular saws can not only be expensive, but they could be quite large as well, making them difficult to store or carry.
For the weekend warrior looking to update the home, the ROTORAZER saw should be right up your alley.
However, when seeking portability, many people wish to find a battery-powered circular saw. Unfortunately, the ROTORAZER does not fall into this category. Even though it's a mini-saw that's easy to carry, you'll still need to plug it into an electrical outlet
Brief Overview of the ROTORAZER Saw
This ROTORAZER saw is a lightweight, mini circular saw that could allow you to complete an array of projects. The company states that the saw can cut any material, from carpet to ceramic tile, the saw's ability to do so is primarily because it comes with three blades:
Tungsten Carbide
Steel
Diamond
Because the saw is portable and lightweight, you'll find that you can make cuts in any direction that you'd like. Not only can you make horizontal and vertical cuts, but you can also cut corners and curved lines as well. The fact that you can cut any which way means this saw is a bit more versatile than traditional circular saws, as it also operates as a jigsaw, hand saw, and a hacksaw.
Included in the package are the saw, the three blades, and a protective storage case. You'll also receive a dust extraction hose and an Allen key, enabling you to change the various blades on the device. The ROTORAZER saw also comes with a parallel guide rail, helping to keep you safe while also ensuring that your cuts are straight and accurate.
This saw is incredibly lightweight, checking in at less than 3 pounds. It measures 13.3" x 9.8" x 4.6". Customers can purchase the product for about $150. ROTORAZER also provides a one-year warranty on this product as well.
Things We Like
Lightweight and portable, making it easy to take anywhere
Three different blades allow you to cut a variety of materials
Dust extraction system helps keep you safe
7-in-1 design allows you to make any cut necessary
Room for Improvement
Does not operate on batteries
Many people complained about the company's customer service
The blades may dull rather quickly
Features and Benefits
This ROTORAZER Saw provides versatility that helps set it apart from other circular saws, which are typically already versatile as-is. Below, you'll find some of the primary features and benefits that help set the ROTORAZER Saw apart.
Portability
In our mind, the portability of the ROTORAZER saw is its most attractive attribute. Because it is so small and lightweight, you'll find that you can take it with you anywhere, so long as there is an electrical outlet that's close.
The fact that the saw is portable increases the number of projects that you can complete when using the product. Furthermore, whereas other circular saws tend only to cut straight lines, the ROTORAZER saw allows you to cut any direction you choose. Multiple cutting options could help streamline the cutting process and will enable you to complete projects more quickly.
Powerful Motor
Even though the ROTORAZER saw is tiny, it still packs a punch. The 400W motor allows you to cut through material that is ½" thick in a single pass. Furthermore, the saw provides an adjustable thickness depth as well. The ROTORAZER operates at more than 3,400 RPMs. So long as you have the right blade, you should find it easy to cut through a variety of products.
Three Blades for Cutting
One of the other amazing features of the ROTORAZER saw is that the company provides three blades, allowing you to complete a variety of different cuts. For instance, the Diamond Blade is ideal when cutting masonry, ceramic tile, grout, stone, and marble.
The Tungsten Carbide Blade allows you to cut materials such as plywood, hardwood, laminate flooring, pegboard, drywall, and PVC. The Steel Blade acts as a chop saw, allowing you to cut through things like steel and other metals. You can also cut through carpet with the Steel Blade.
ROTORAZER also makes it easy for you to replace the blade as well. The saw comes complete with a hex wrench. You can put the wrench in the socket to loosen the head bolt. Then, remove the existing blade and put the new blade into its place.
Use the hex wrench to retighten the bolt, and you're good to go. You can replace the blades in a couple of minutes.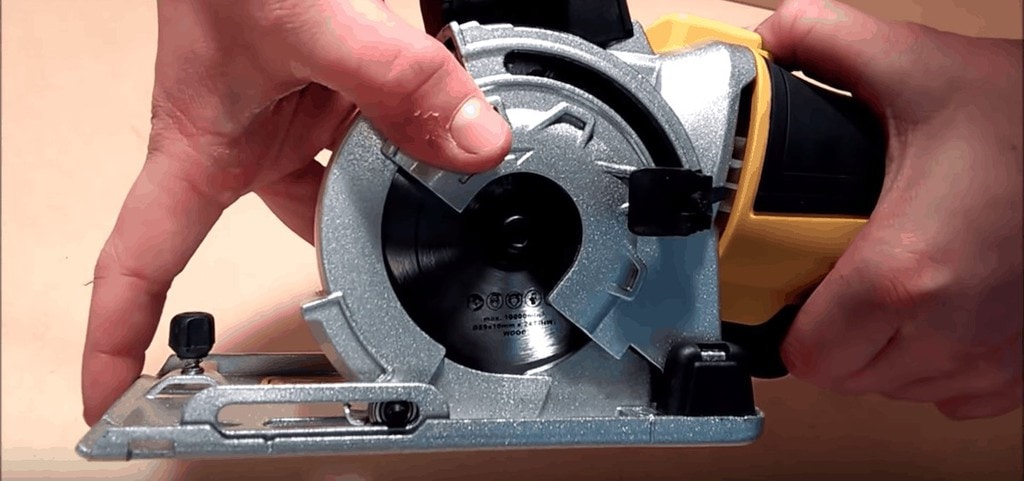 Dust Extraction System
Another useful feature of the ROTORAZER is its dust extraction system. The dust extraction system helps cut down on the particles you stir up when cutting. This dust extraction system can, therefore, help protect your health, as you won't be breathing dust or other debris when using this product.
The dust extraction system is also beneficial because of the types of material you'll likely be cutting. For instance, grout can produce very fine dust particles. However, ROTORAZER saw's extraction system cuts down on airborne particles.
The extraction system is also useful considering that you'll likely be working in close quarters. Because the ROTORAZER is so portable, you'll probably be able to fit it into hard-to-reach areas that don't receive much ventilation. The dust extraction system could keep you safe when working in close quarters.
However, you'll need to make sure that you have enough room to fit a vacuum cleaner. You must connect your saw to a vacuum for the dust extraction system to function correctly.
Safety Blade Guard
ROTORAZER also thought about safety when designing this product, adding a Blade Guard Release Lever. You'll need to pull this lever downward to unlock the Blade Guard. You won't be able to operate the saw until you've opened the Blade Guard.
The safety Blade Guard is particularly critical when cutting at challenging angles. We found that the Blade Guard functioned correctly and that it helped keep us safe when cutting.
Two Purchasing Options
When looking at the ROTORAZER, you'll also find that there are two different models from which you can choose. The standard model weighs 2.64 pounds, the length of the cord is 6.75 feet, and the length of the dust extraction hose is 5.3 feet.
The Platinum model is a bit larger and more powerful. It weighs 4.7 pounds, the cord length is 9.6 feet, and the hose length is 6.9 feet. The Platinum model costs about the same as the standard model. This model also cuts deeper than the standard model, as it cuts up to 1" in a single pass. Multiple buying options ensure that you can find the model that best fits your needs.
30-Day Money Back Guarantee
If you're not satisfied with the product for any reason, ROTORAZER says that they will provide you with a full money back guarantee within 30 days of purchasing the product. If you are unsure about whether the ROTORAZER saw will work for your particular project, you could try it out and return it if it does not meet your expectations.
Additionally, ROTORAZER offers a one-year manufacturer's warranty as well. Although you won't receive your money back, you'll receive another project were anything to go wrong with your original product within the first year.
Cost
The last thing that sets the ROTORAZER apart is the cost of the project. Traditional circular saws can cost upwards of a couple of hundred dollars. Furthermore, if you were to buy each product individually, the cost would add up considerably.
For instance, the ROTORAZER not only acts as a circular saw, but as a chop saw, hacksaw, and jigsaw as well. Were you to purchase each one of these products for your home garage, it may cost an arm and a leg. However, because the ROTORAZER combines all of these products into one, you could end up saving significantly. You can purchase the ROTORAZER for less than $150.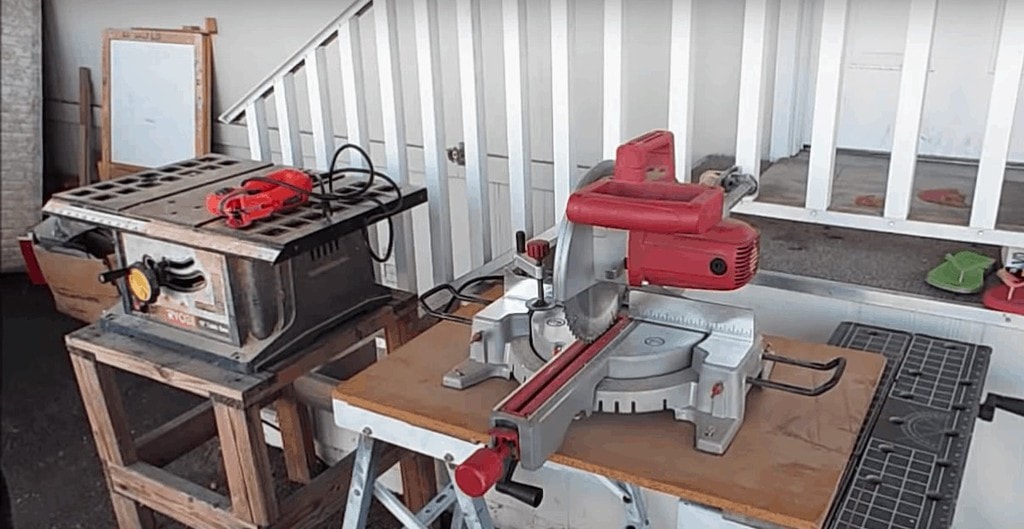 Is the ROTORAZER Saw Right for You?
If you're someone who completes DIY projects around the house, you may want to look into the ROTORAZER saw. The project's portability and versatility make it an attractive option. We most liked the fact that the product came with three different blades, each designed to cut through a different type of material.
We also found that it was relatively easy to replace the blades. Unfortunately, it appears as though you may have to replace the blades sooner than you'd like, primarily if you use this product frequently. When reading online reviews, we found many customers who said that the blades on their ROTORAZER wore down quickly.
It's therefore critical to make sure that you use the proper blade for the material that you wish to cut. However, it could also be in your best interest to look at some of the other portable circular saws on the market. One such example is the Dremel SM20 Saw-Max Tool Kit. You can purchase this Dremel Saw Kit for less than $120, making it more affordable than the ROTORAZER.
Like the ROTORAZER, the Dremel saw comes with features such as a case and a dust extraction port. The product also allows you to cut various materials, including wood, tile, and metal. Unlike the ROTORAZER, the Dremel saw provides you with access to two different cutting wheel positions. You can make straight, flush, and plunge cuts when using this product.
The motor on the Dremel product is significantly stronger as well. It's motor has a whopping 6.0 AMP and the wheel of this saw also spins at 17,000 RPM. The 4" blade diameter on this product provides a cut depth of ¾," which is greater than the ½" cut depth of the standard ROTORAZER saw.
The Dremel product is a bit heavier than the ROTORAZER, checking in at around six pounds. However, it is still relatively small, and you should have no problem taking it with you to any job site. Dremel stressed comfort when designing this product, adding an ergonomic design that makes it easy to hold the product for extended periods.
Lastly, the Dremel Saw could be a more worthwhile option because it comes complete with a two-year warranty. When browsing online, many people were upset with ROTORAZER's customer service.
Although the ROTOROAZER saw came with a one-year warranty, customers found it difficult to contact the company to secure a replacement. Dremel is a reputable brand who you can rely upon were anything to go wrong with your product.
In summary, the ROTORAZER saw could be an ok option if you complete run-of-the-mill DIY projects every so often. For instance, the saw is likely good for things such as cutting picture frames and other thin pieces of wood.
However, if you complete projects frequently or have a more heavy-duty plan in mind, it could be in your best interest to purchase something of higher quality. The Dremel saw is one such example of an alternative that is not only more affordable but is of higher quality as well.