Cutting thick pieces of lumber can be hard to do by hand with a regular saw. Sometimes, you need to rely on a power tool to get those tasks done quickly and efficiently. This machinery can also be used for hobby and craft, and not just for work. That's where the DEWALT miter saws come in. Keep reading the best DeWalt 12-inch sliding compound miter saw in 2020 to find the best miter saw for you!
Are you trying to find some general information on miter saws or other tools? Check out our complete resource guides on Miter Saws, Table Saws, Chainsaws, Band Saws and Circular Saws. These guides have all the information you need. You will be able to find history, the differnt types of the tool, top brand sold, and more!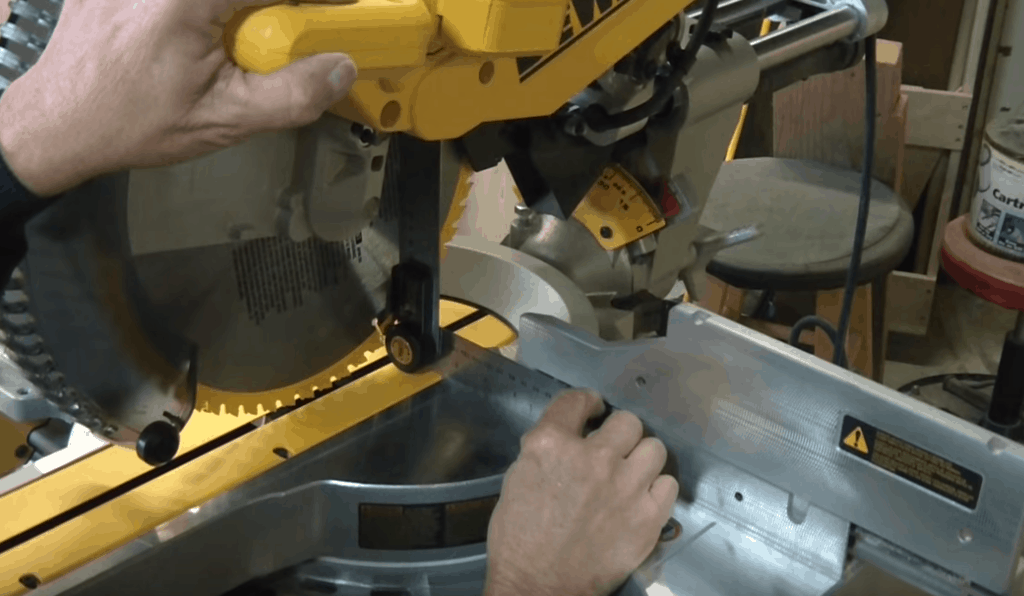 What McCulloch Chainsaw Should You Buy?
The DEWALT 12-Inch Sliding Compound Miter Saw, Double Bevel (DWS780). This milter saw is able to cut 2 by 16-dimensional lumber with 15 amps of power leading the way. It has a detachable dust bag to help collect dust instead of flying all over the place. There are also 10 detent plates that help keep your cuts accurate for any job.
What we like about it:
Durability on the job: Stainless steel milter detent plates can withstand even the toughest jobs with ease. You'll be able to use this saw for a very long time before you'll need to replace it.
Accuracy: Many reviews love how accurate this machine is, and rave how quiet and smooth it runs. It has a new XPS cross-cut alignment system with an ultra-bright LED system. It also doesn't require recalibration when you switch blades or over time.
What we don't like:
Standless: This saw, unfortunately, does not come with a stand. Which means you'll have to buy one if you don't already own one.
Defective units: Some reviewers have had the misfortune of getting a defective blade when ordering them online. Either the blade isn't straight, or the plates that hold your lumber is off by an inch. DEWALT is happy to replace any defective merchandise; it's just a hassle after paying so much for it.
---
The DEWALT 12-Inch Miter Saw, 15-Amp, Single Bevel, Compound (DWS715). This saw packs a punch, especially for its cheap price tag. It is a great blade for a variety of jobs, as well as being easy to operate. You can lift and maneuver this model easier than older models due to its lightweight design. Overall, this is a great item to add to your toolbox.
What we like about it:
Great saw for a great price: This saw does the work it says it will, and is cheaper than its competitors by about $100.
Easy to operate: This saw is quick to set up and easy to use. It is also lighter than the older models. It's precise and will get the job done.
What we don't like about it:
Loud machinery: This saw is much louder than it's more expensive counterparts. So long as you can stand the noise, this saw works great.
The blade can warp: Some reviewers complained the blade could warp, even after the first use. Be sure to keep your warranty handy in case this happens to you. You may be better off buying from DEWALT directly so that you'll have an easier time replacing the blade.
---
The DEWALT Sliding Compound Miter Saw, 12-Inch (DWS779). This chainsaw is an electric-powered chainsaw that packs a punch. It may be small, but it can still hold up to the hardest sawing jobs out there. Take a look at this video for proof. It is also compact, so it can travel with you and take care of those pesky last-minute jobs on the road.
What we like about it:
3-year warranty: Given the chance that equipment can warp or break over time, it's great that this saw comes with a 3-year warranty. This can put your mind at ease when ordering this saw.
Can stand up to hefty tasks: This saw can withstand whatever job you throw at it. It cuts precisely and can go through thick lumber like a knife through butter.
What we don't like about it:
No XPS system: This saw does not come with a laser for guidance to be sure your cuts are accurate. If this isn't a big deal for you, then don't worry. It's just a convenience that the other two saws offer. You can buy one to add to the system. However, it's just another charge.
Heavy machinery: Despite its rather affordable price tag, this machine is heavy. You'll want to spend a little more to get a rolling cart to move it around on-site or at home.
---
Things To Take Into Consideration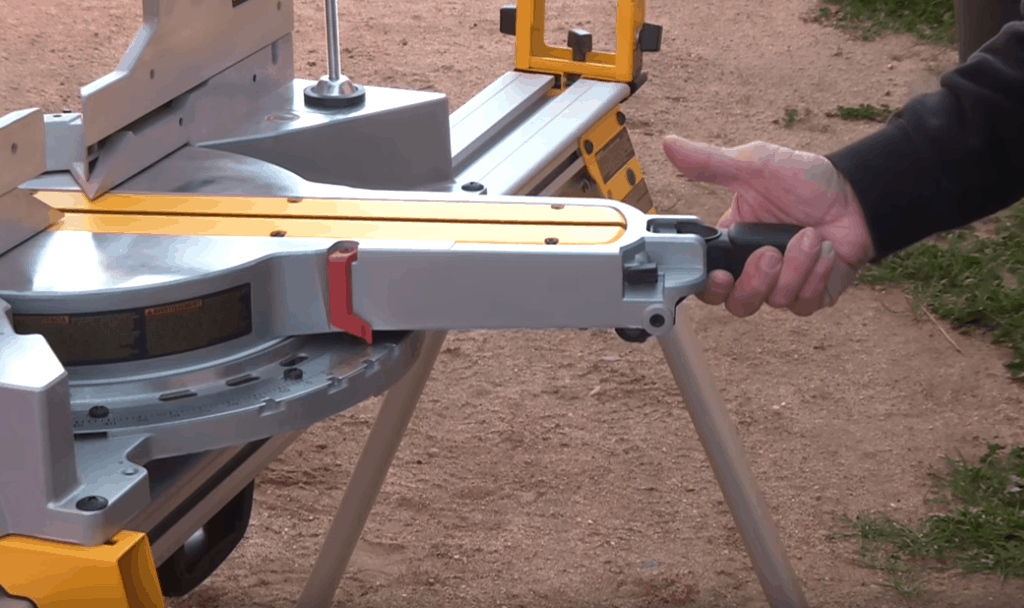 You'll need to buy a stand separately. There are multiple saws for purchase. However, the stand it rests on is sold separately. None of the saws listed above are light enough to move around easily. Plus, a stand will help keep your saw at a better height to use with ease. It's disappointing that you have to buy it separately on top of the saw price.
Repairing a DEWALT miter saw. Given that many machines need routine maintenance, it's a good thing that so many parts are available for sale. Luckily, it is pretty easy to repair many machines on your own. Check out this video to see how.
The DEWALT cost. Depending on the model you end up choosing, you can spend anywhere from $200-$400 on a saw. Many models also come with a warranty in case the machine is defective or missing parts, which can be a great way to save money over time. However, you are also running the risk that customer service will make you jump through hurdles.
The quality of a DEWALT miter saw. The DEWALT name strives to create quality equipment that will do a fine job and do it fast. There are a lot of competitors out there who claim the same thing. DEWALT has been making chainsaws since 1918, so they have a lot of practice and time to perfect their skills.
Getting To Know The McCulloch Name
DEWALT was founded by Raymond Dewalt, who created the company in 1918. He was a man who saw the need to cut large pieces of lumber quicker and easier than a regular saw. He later put his company on hold to help build machinery for WWII. After the war, DEWALT was also the first company to make cordless tools.
Summary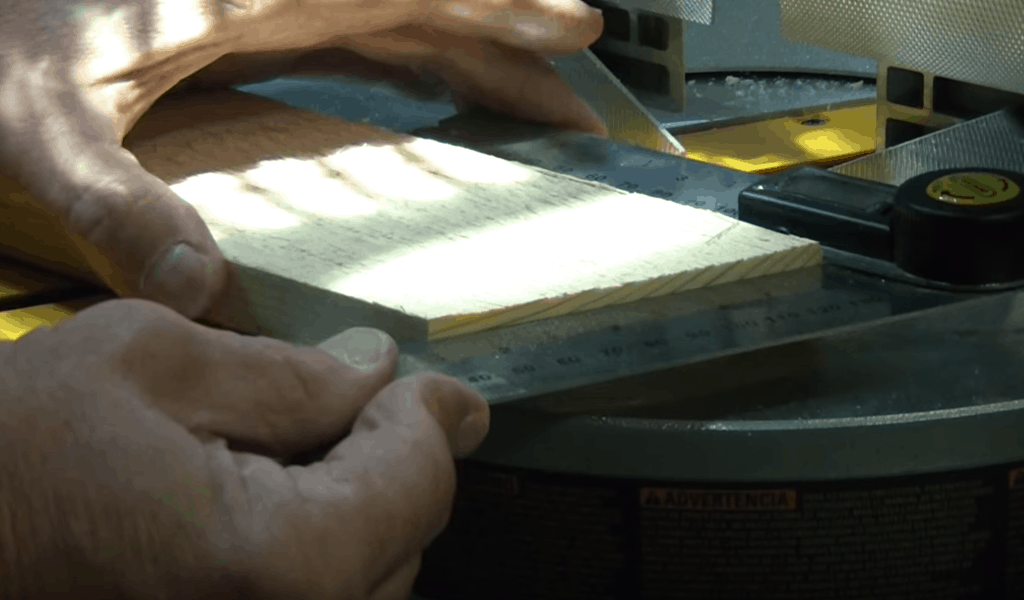 We've discussed how to choose the best DEWALT miter saw for you. We've talked about the 12-inch, single bevel, and double bevel saws. Each can do a great job on its own, but it's up to you to decide which will meet your needs. Hopefully, this article helped!
Are you looking for more guides on miter saws? Check out some of our most popular guides, Best Sliding Compound Miter Saw: Buyer's Guide + Reviews, Home Depot Miter Saws Buying Guide: Our Top Picks, Best Craftsman Miter Saw – Buyer's Guide for 2019, The Best Miter Saw – Complete Buyers Guide & Reviews, and The Best Miter Saw Stand.