Hey, we've all been there. It's your girlfriend's birthday or perhaps some ridiculous anniversary that nobody else celebrates, and you don't have a gift.
Not only that, you don't really have any money to spend on a gift. That can be a problem. Thankfully, we've compiled a list of homemade gifts for your girlfriend that might just bail you out. Enjoy!
1. DIY Wooden Ring Holder
Believe it or not, this cool looking ring holder is pretty simple to make. We used a Dremel Maker Kit to do it, but you might be able to get by with tools you already have. Here's a link to our YouTube video showing exactly how to make this yourself, plus 4 other simple DIY gifts like a bracelet, necklace, and more. ​
2. DIY CANDY CAKE
Can't bake? No problem. This candy cake will satisfy any sweet tooth. See how it's done here.
3. MAKE A GLITTER NECKLACE
No need to spend big money on jewelry. This DIY necklace looks awesome and is easy to do. Here's how it's done, Via Clumsy Crafter
4. MAKE A PEARL NECKLACE
Need to look like you spent more money? Check out this DIY pearl necklace for about $10 fromDivine Caroline.
5. DIY FLOWERS FROM COFFEE FILTERS
A dozen roses? Who has that kind of cash? Let Just Bella show you how to make your own flowers out of coffee filters.
6. HOMEMADE FLOWER MONOGRAM
Best part? These flowers are fake… via the Decoist
7. GIRLS WEEKEND IN A JAR
Get her a weekend away with a friend… the upside for you is that you can play some golf that same weekend! Via Southerstateofmindblog.com
8. WHATEVER IN A JAR
Didn't like the girls weekend in a jar idea? You can put all kinds of things in a jar and make a great homemade gift out of it. Learn more at The Gunny Sack.
9. HOMEMADE HAND SOAP
Mason jars can make all kinds of things look cute in the eyes of your girlfriend. Check out this homemade hand soap from The Happier Homemaker.
10. HOMEMADE FRAGRANCE FOR HOME
Make your place smell better… perhaps like a Williams Sonoma store according to My Frugal Adventures.
11. PEDICURE IN A JAR
Every woman loves a good pedicure. This is a cheaper way to get it done. Via Evermine.
12. DIY STENCILED COASTERS
Via The36thAvenue.
13. HOMEMADE CHALKBOARD MUG
The cool thing about this is that you can do a handwritten, personal message or design and have some fun with it. See instructions on WitandWhistle
14. JAR LID MAGNETS
See instructions on the 36th Avenue blog.
15. DIY WIND CHIME
Maybe you saved some beach shells from a vacation together? Repurpose them into a wind chime that she can hang on a patio. Via Completely Coastal.
16. HOMEMADE MASON JAR SNOW GLOBE
Great gift if your girlfriend has a winter birthday, or for Christmas. Via Michaela Noelle Designs.
17. DIY LAPTOP CLUTCH
I'll admit this one is a little more involved, but makes for a great gift for the working woman in your life. Via the Pretty Life Girls.
18. DIY MULTI-STRAND SCARF
From Rabbit Food for My Bunny Teeth – this is a really cool project because you can use one of your (or her) old t-shirts to make the scarf out of, which ups the sentimental value. Also – no sewing required! See instructions here.
19. HOMEMADE BUTTON BOOKMARKS
Have a girlfriend who loves to read? Here is a simple and cheap way to make a gift she'll love. Find the full instructions at IHeartNapTime.com
20. JERSEY KNIT BRACELET
It looks really complicated, but it's actually not too hard to make. Check out instructions at V and Co.
21. DIY PICTURE CLOCK
This is one she won't believe you actually created yourself. Check out Rosy Red Buttons for details.
22. RUSTIC WALL SHELF
Made completely out of pallets, give your girlfriend a nice accent piece for her apartment, and she'll think of you every time she sees it. (Which also means she'll probably burn it if you ever break up…) See full tutorial here.
23. IPAD CASE
24. HOMEMADE DECORATIVE CLIP BOARD
Via IHeartNapTime
25. INSTAGRAM COASTERS
Is she an Instagramist? (not really a word)… If so, check out Tatertots & Jello's tutorial on how to make these coasters out of some of your best Instagram shots.
26. DIY HAND WARMERS
via Rae Ann Kelly
27. STEPPING STONE IN A CAKE PAN
Great gift idea, particularly if she spends a lot of time in the garden or has an outdoor walkway. ViaIntimate Weddings
28. SCRABBLE COASTERS
Dating an English teacher, book worm, or just somebody who just loves Scrabble? Here is a super clever gift idea from the Gourmet Gab.
29. JAR OF MEMORIES
This one is simple. Fill a jar full of stuff that has sentimental value like ticket stubs, random memories, etc. via 30 Handmade Days
30. COFFEE SUGAR SCRUB
31. PERSONALIZED LOVE MAP
Okay… so you may not be ready to give your girlfriend this gift just yet. However, maybe you could personalize it to where you are currently or maybe you could just save this idea for later! Via PB Fingers
32. Personalized Wooden Hangers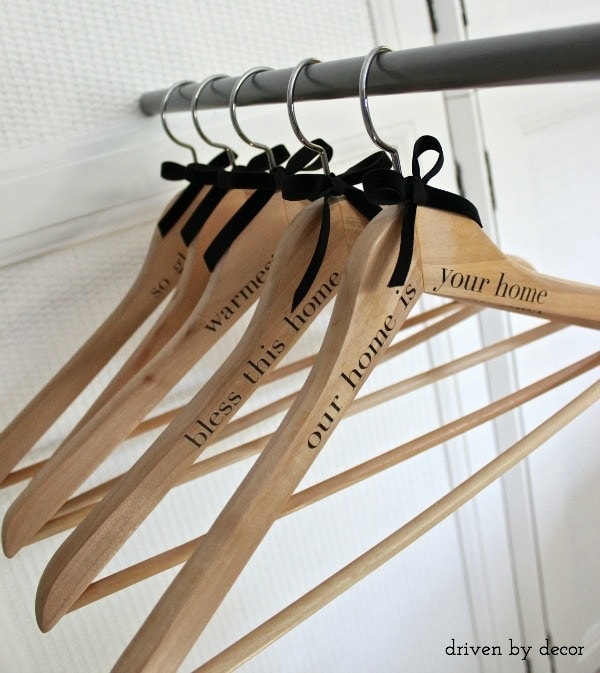 A thoughtful idea that your girlfriend is sure to like. Via Driven by Decor
33. Monogrammed Soap Bottle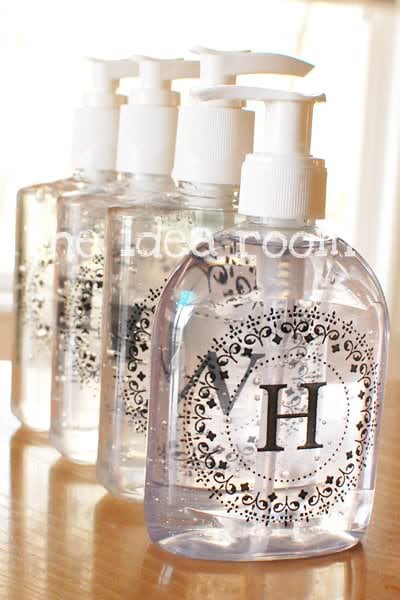 She will love this idea! via The Idea Room
34. Lap Desk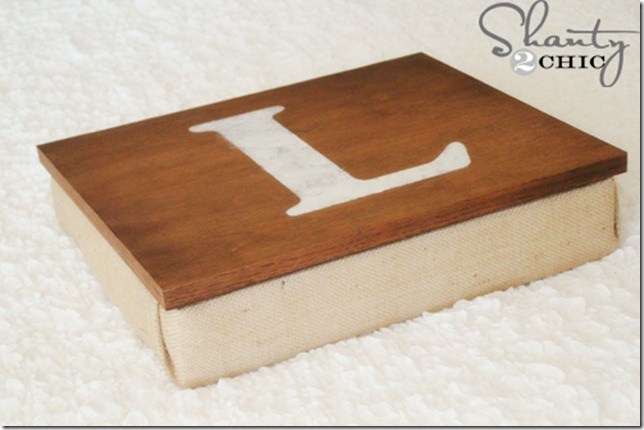 If she works on her computer a lot or does paperwork, she will love this idea. Via Shanty 2 Chic
35. DIY iPad Holder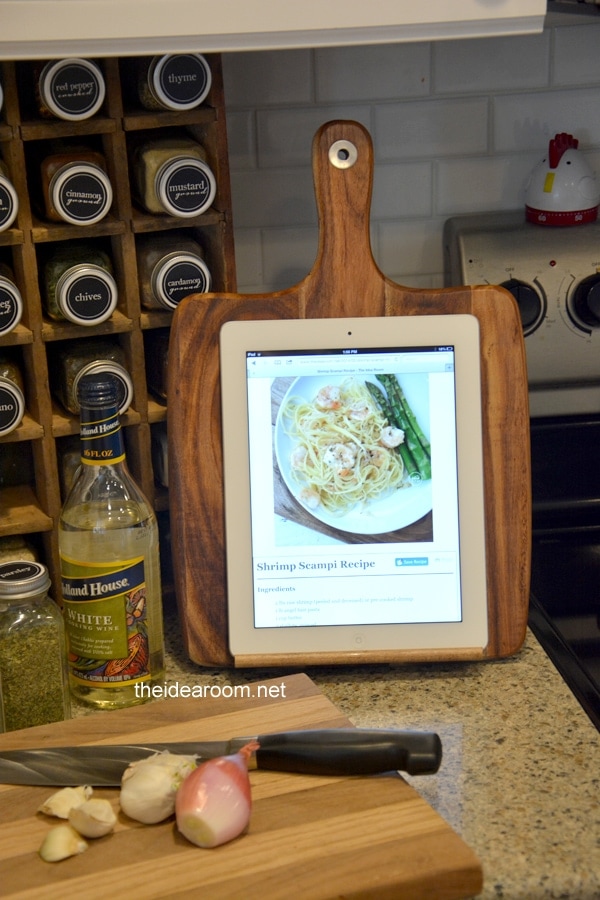 This is an excellent idea if she does a lot of cooking and uses her iPad. Via The Idea Room
36. Bath Bombs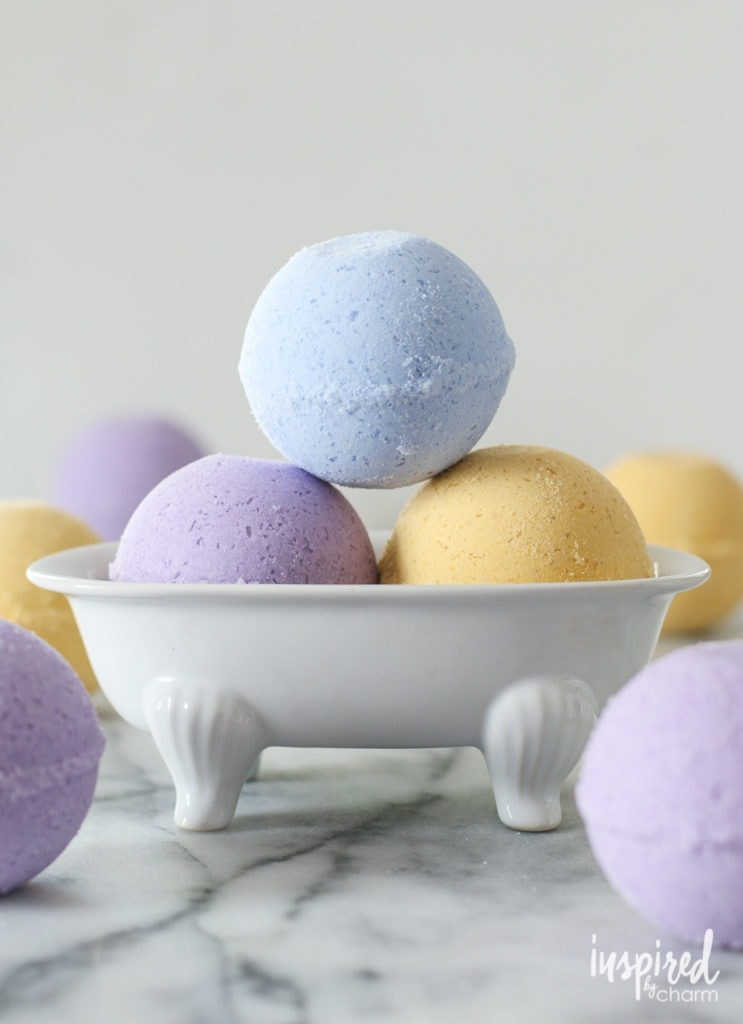 Give her some relaxing bath bombs, and she will be forever grateful. Via Inspired by Charm
37. Cactus Ring Holder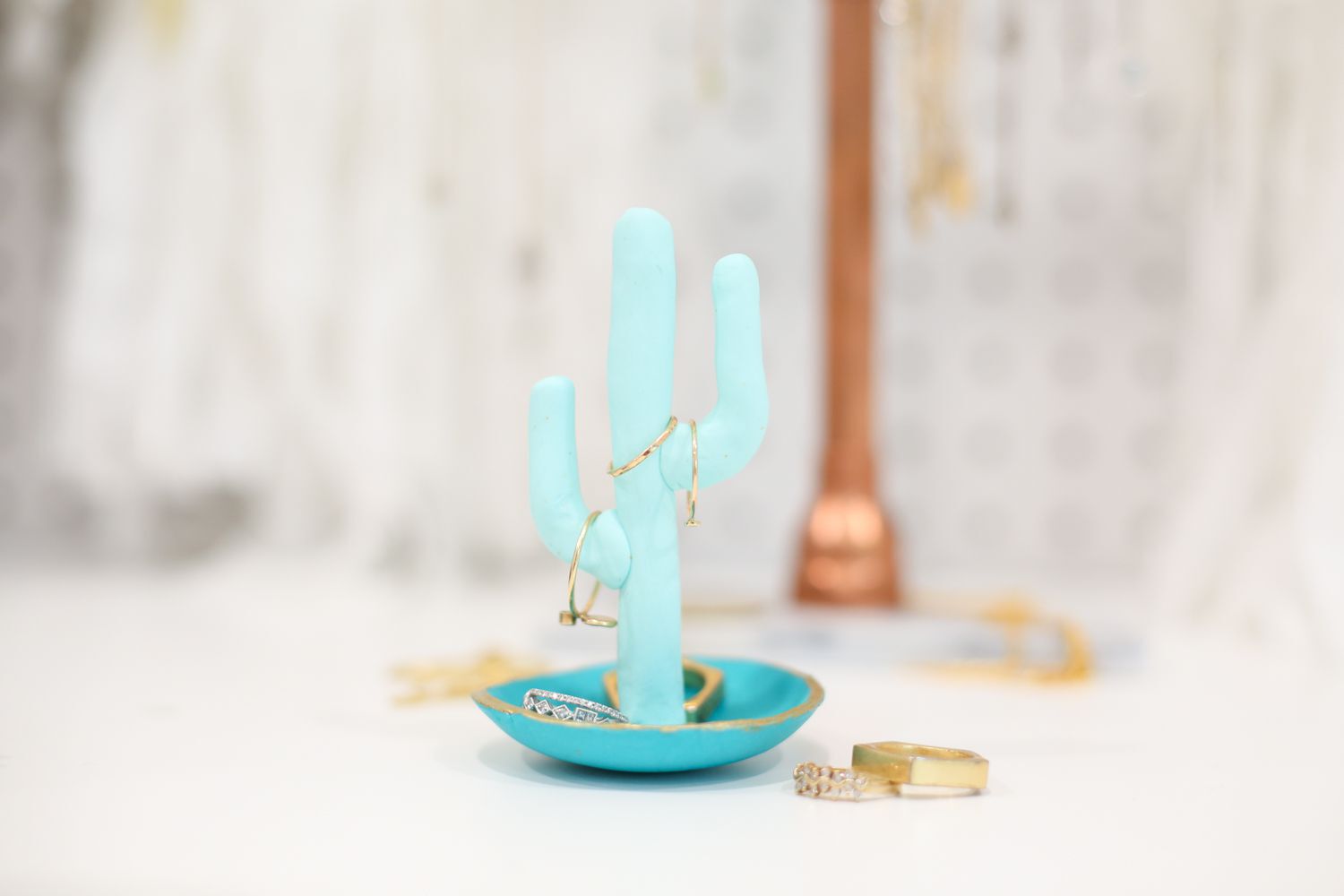 Surprise her with this trendy and fun gift idea. Via The Spruce Crafts
38. Homemade Engraved Mugs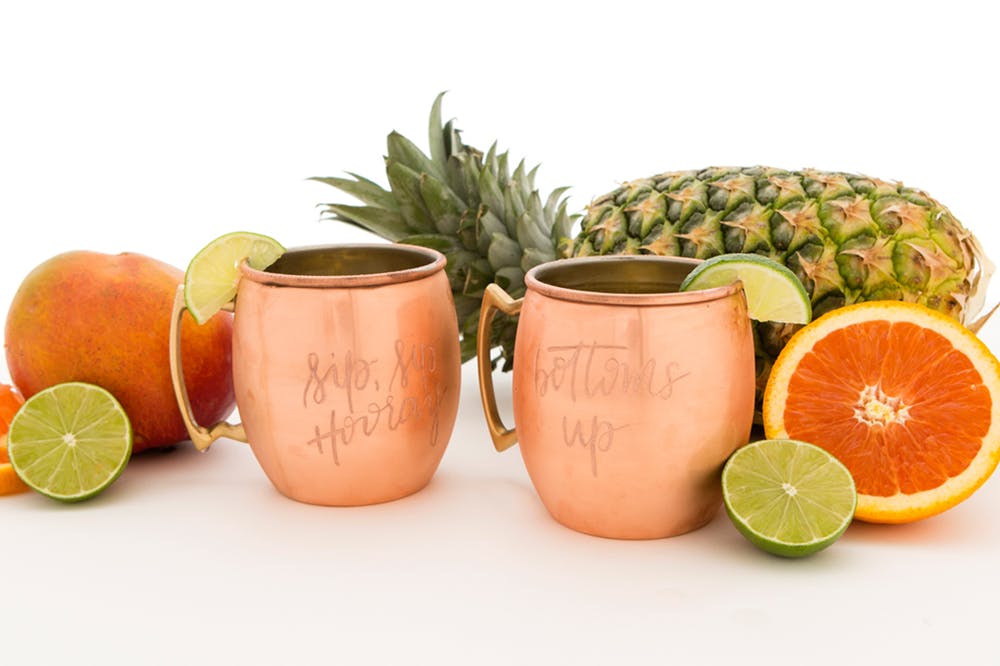 Her next Moscow mule will taste even better in a mug that you engraved for her. Via Brit + Co
39. DIY Notebook Organizer
Your girlfriend is sure to like the thought behind this DIY notebook cover. Crazy Little Projects
40. Lavender Lemon Soap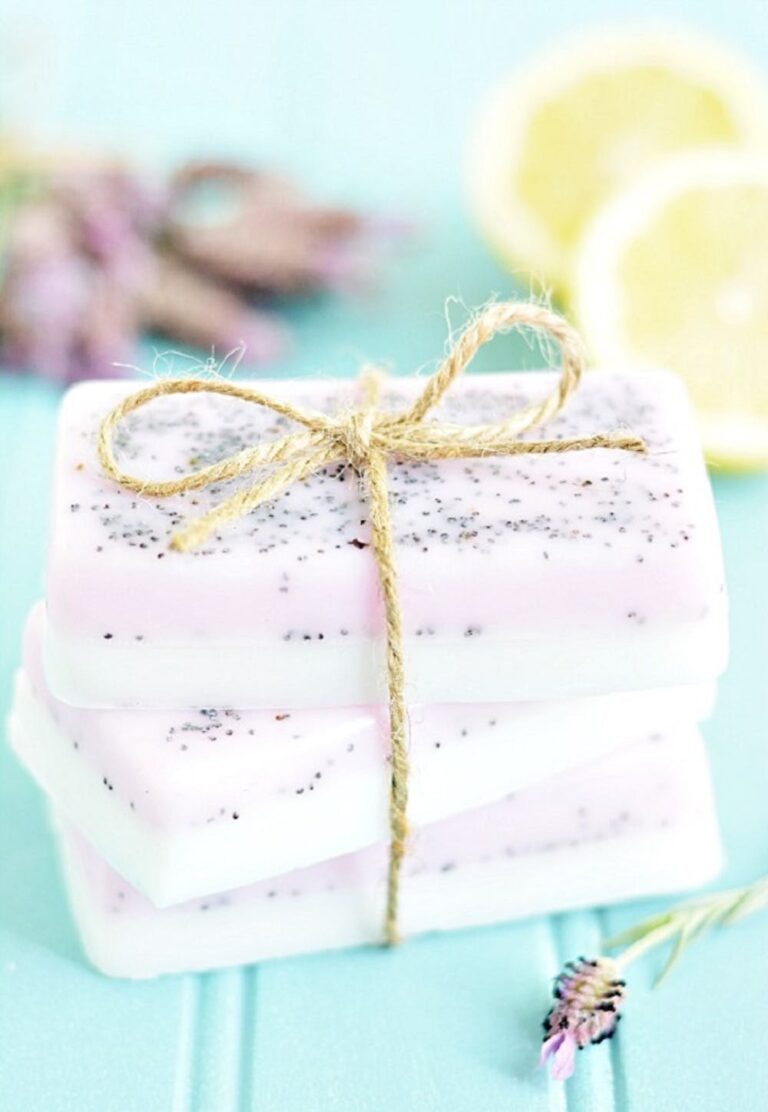 She will love the smell of this DIY lavender lemon soap! A Pumpkin And A Princess
41. Infused Olive Oils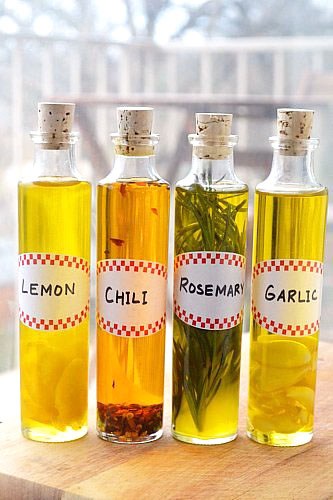 If your girlfriend loves to cook, she will think these olive oils are fantastic! Just Put Zing
42. Glitter Dipped Coffee Mug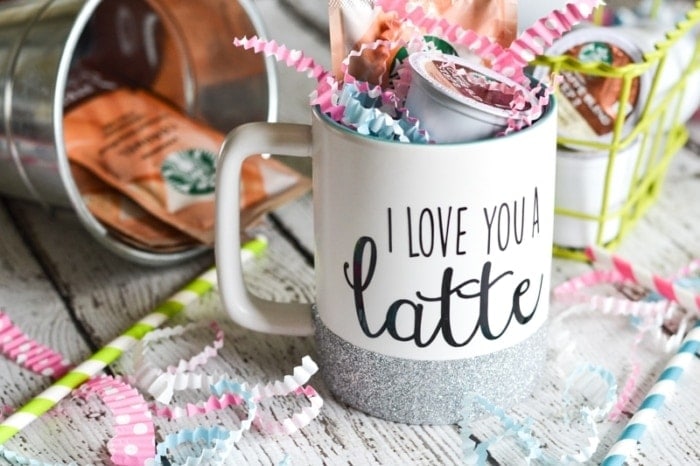 You might hate glitter, but odds are she will think you are even more impressive for making this! Typically Simple
43. Brass Hanging Planter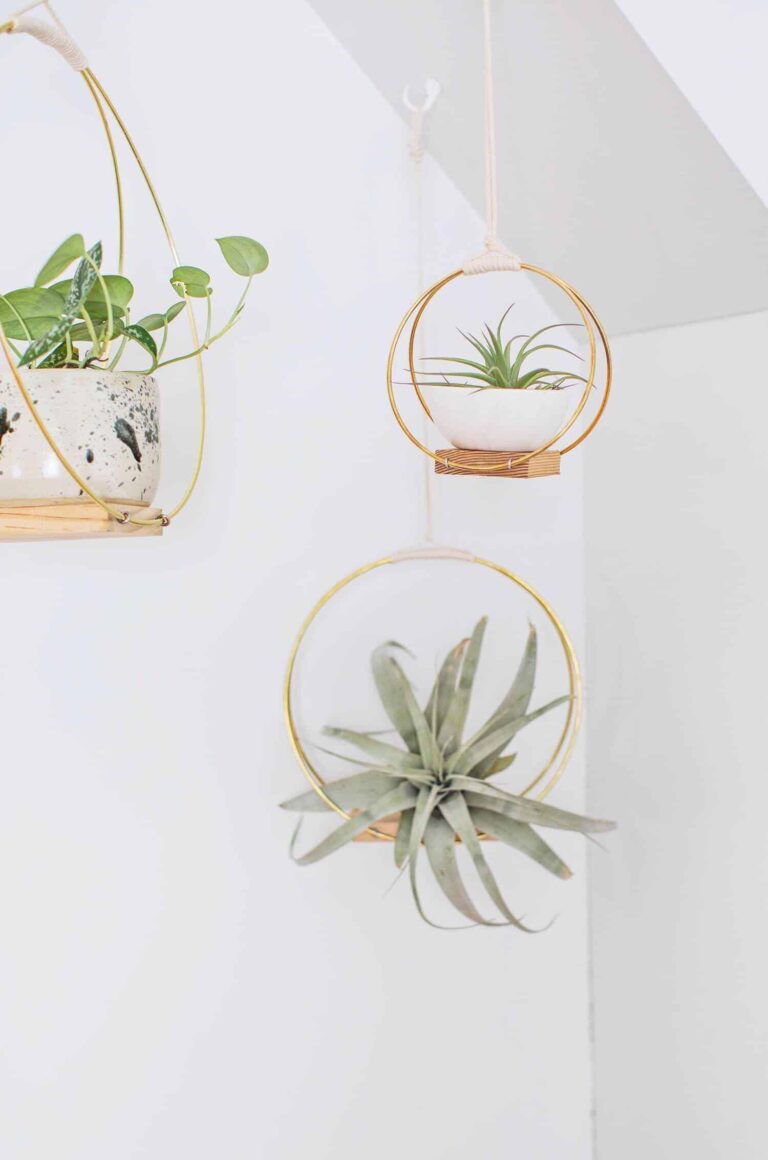 She doesn't have to have green thumbs to enjoy this gift idea! A Beautiful Mess
44. DIY Ombre Kitchen Utensils
Anything ombre is going to be a huge hit! Lydi Out Loud
45. DIY Etched Glasses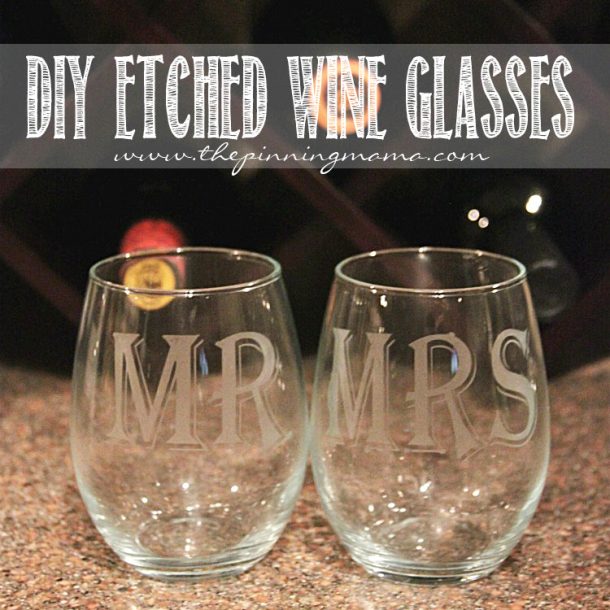 She will enjoy relaxing after a long day with a wine glass etched by you. The Pinning Mama
46. Homemade Vanilla Extract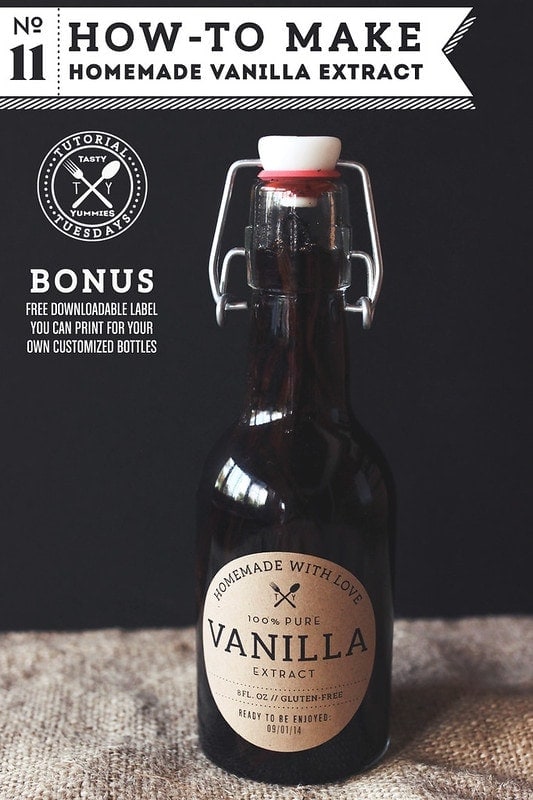 Put homemade vanilla extract in a cool bottle with a label, and she will go nuts! Tasty Yummies
47. Arm Knitted Blanket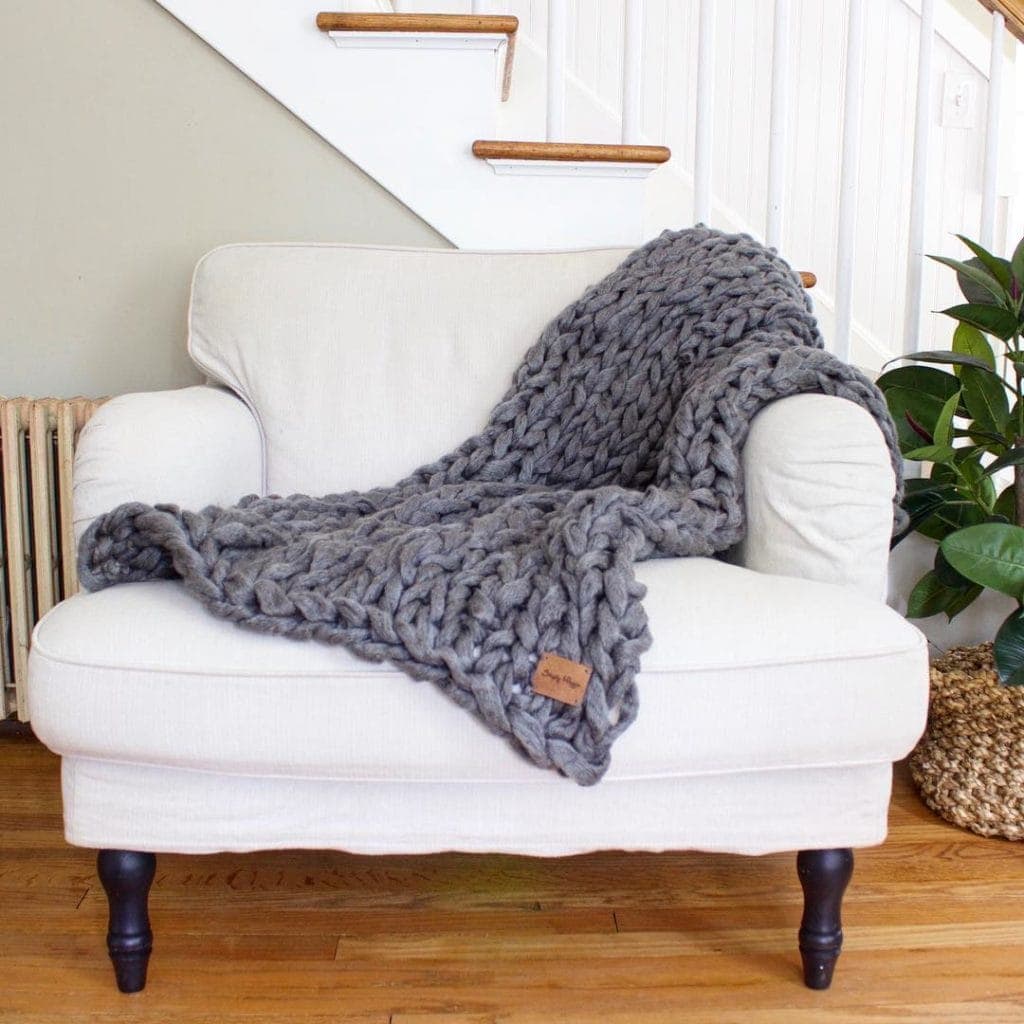 You will be shocked by how easy this is to make! Simply Maggie
48. Cement Planters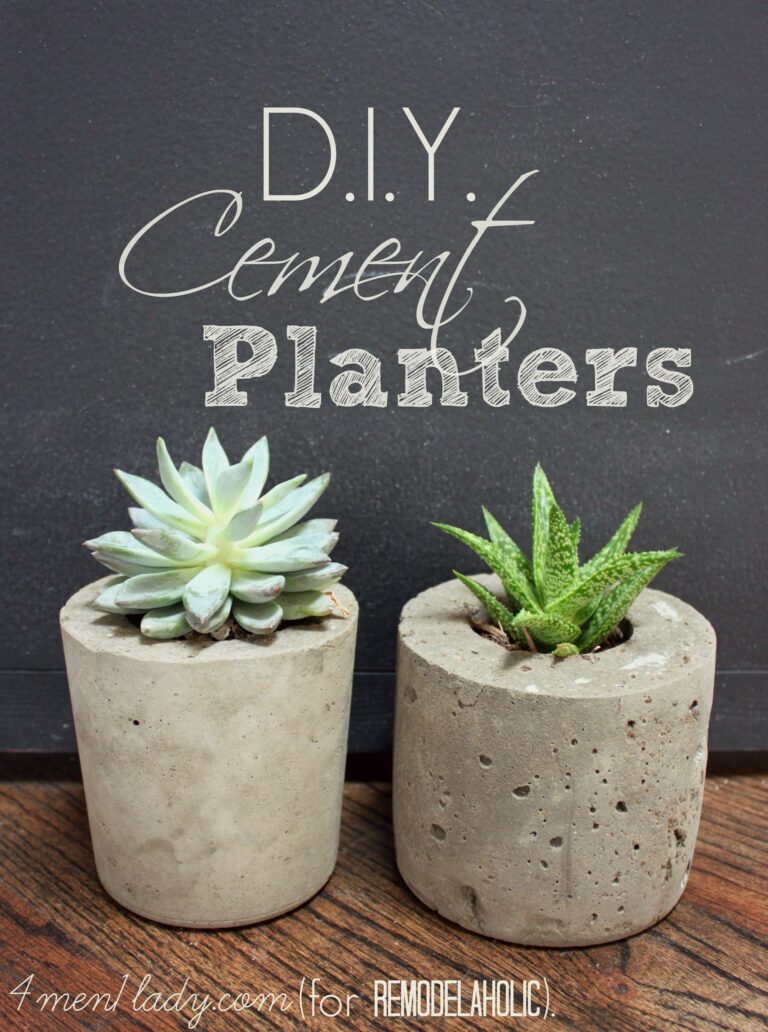 Get creative while making your girlfriend a cool gift. Remodelaholic
49. DIY Bracelet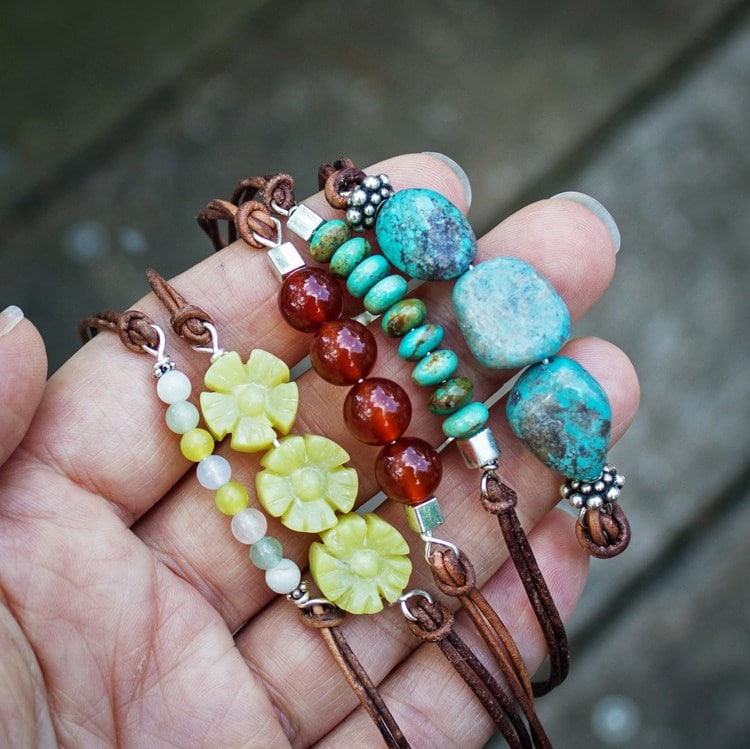 Give her some trendy and unique bracelets. I Always Pick The Thimble
50. Marble Clay Dish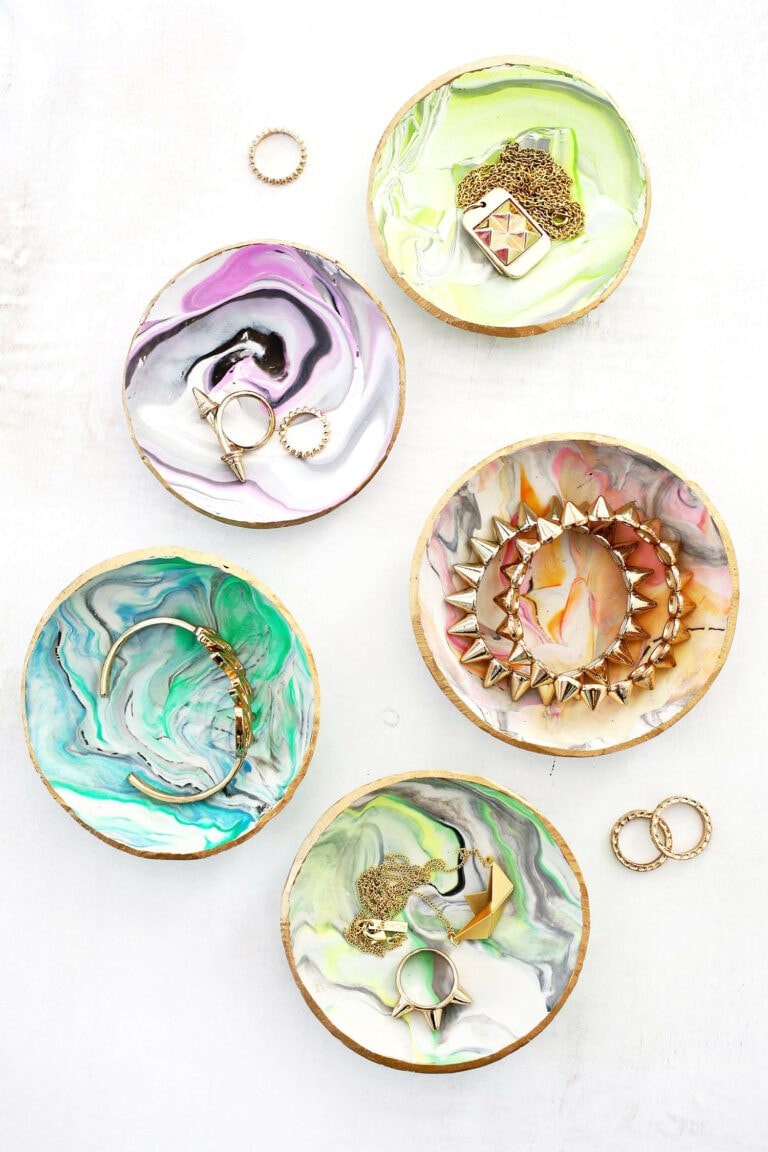 These gorgeous bowls are perfect for holding jewelry and other trinkets. A Beautiful Mess
51. DIY Fabric Headband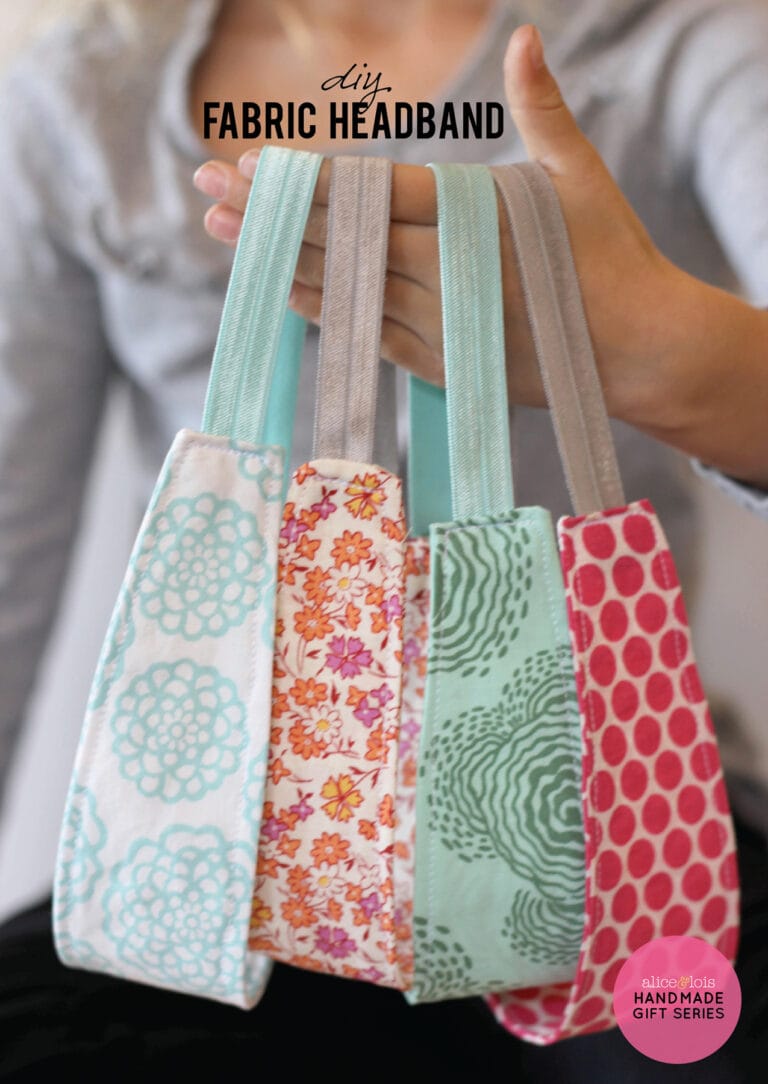 Don't let the thought of sewing scare you. These are really easy! Alice & Lois