Making your own gifts can be so much fun. Your coworkers will feel appreciated and will love these epic gift ideas for your next office party. I have a variety of gifts below that might fit your co-worker perfectly. Happy crafting.
1. DIY Fun Scrabble Coaster Gift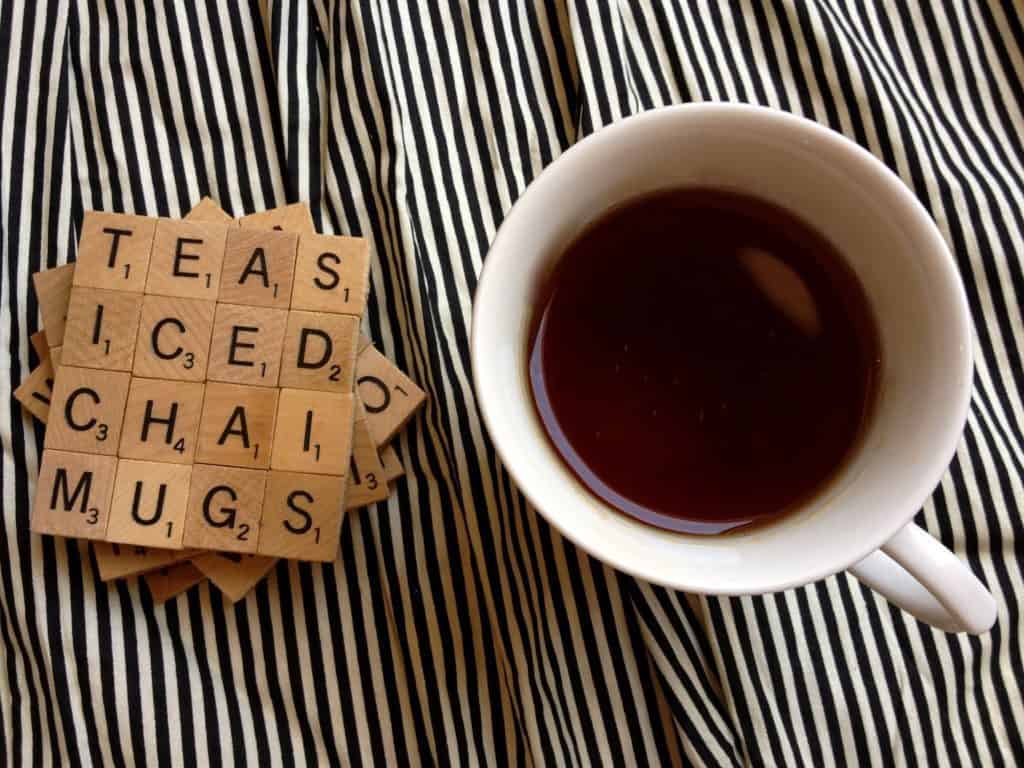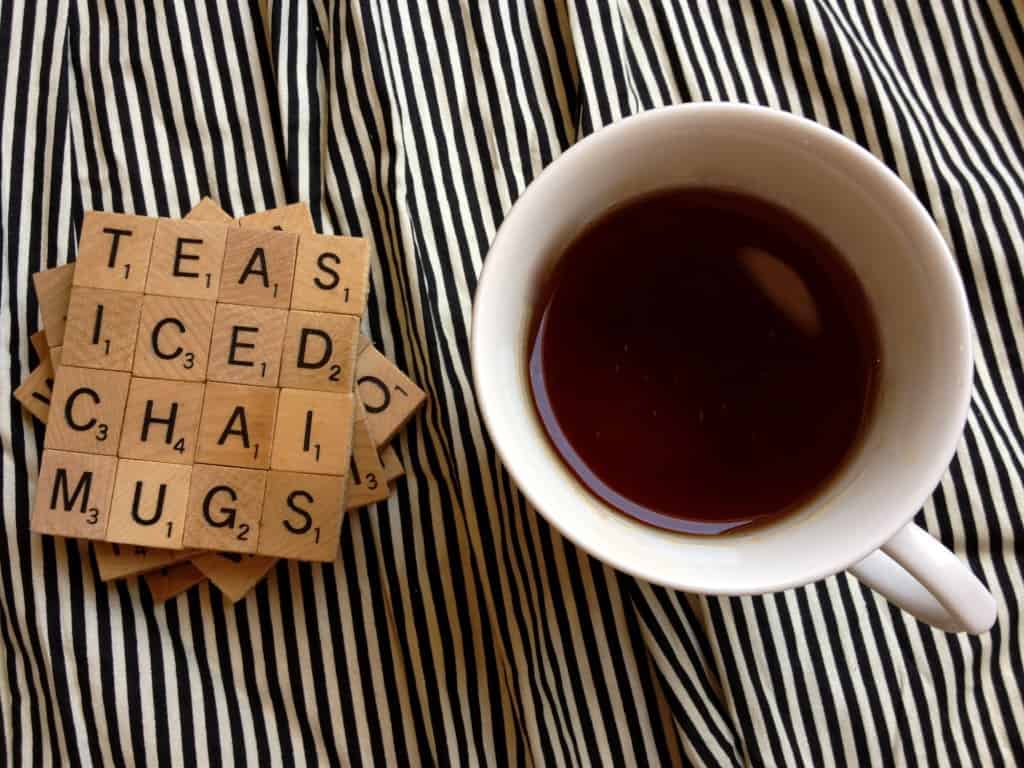 Gabriela at The Gourmet Gab decided it was time to make her own scrabble coasters. These are such a great gift idea because you can personalize them easily. Make your own fun coasters here.
2. Simple Desk Top Organizer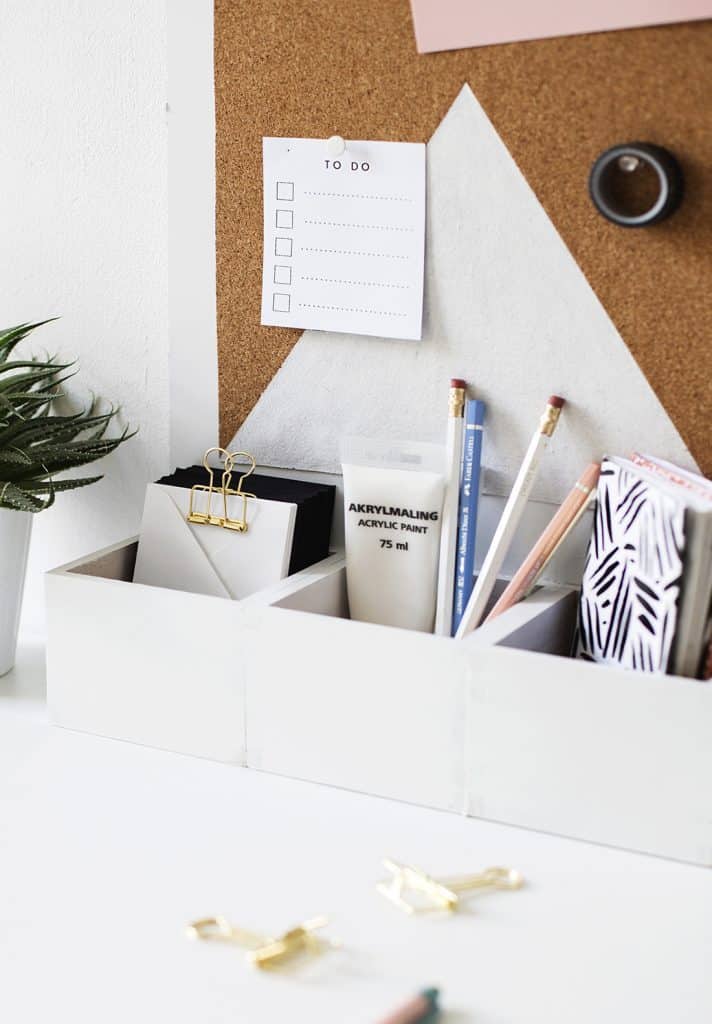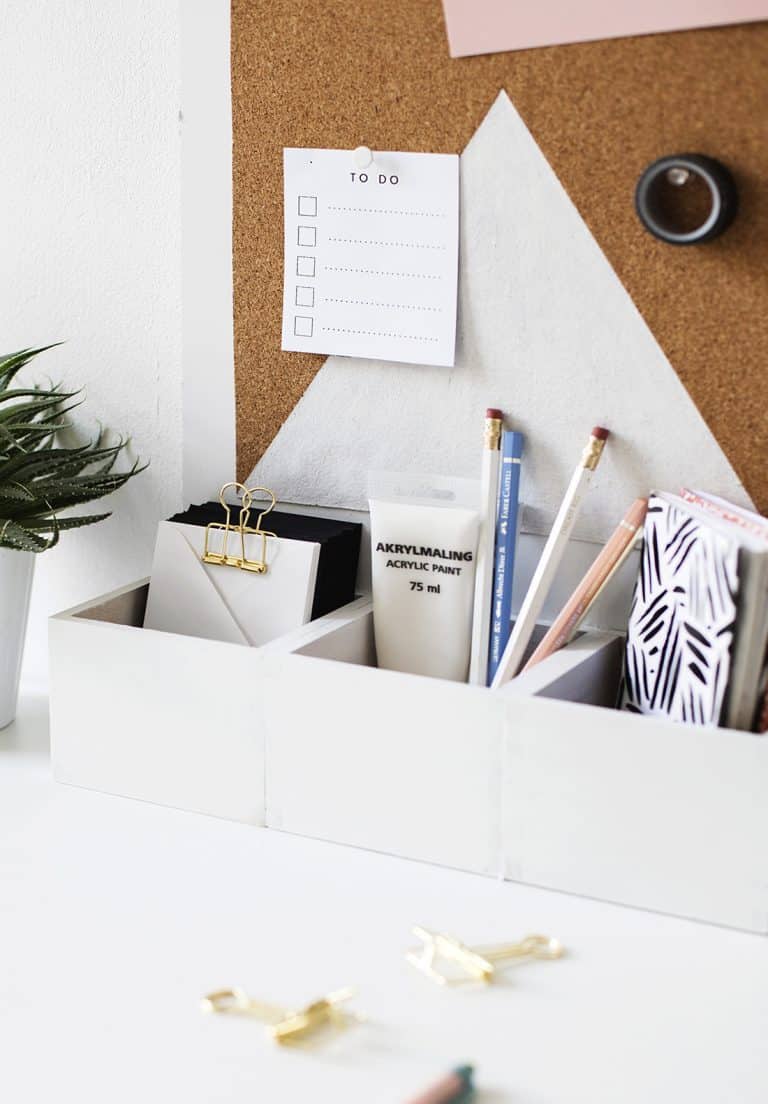 Sugar and Cloth made a multi-functional desk organizer and it turned out awesome! You can customize it with different colors and styles depending on who you are giving it to. Give the gift of organization.
3. Chalkboard Coffee Mug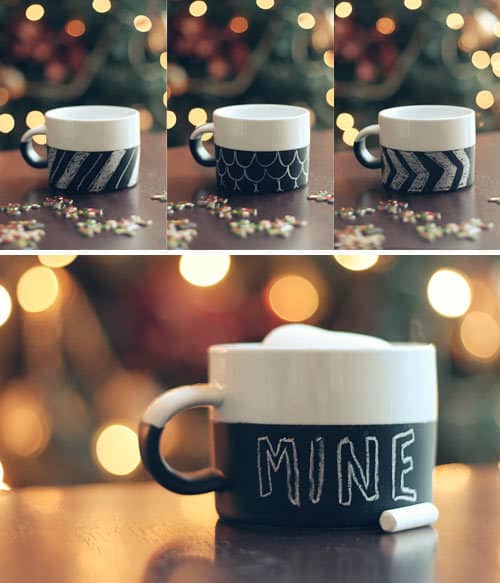 Amanda at Wit & Whistle fell in love with porcelain chalkboard paint and wanted to decorate a coffee mug. This fantastic coffee mug is great because it looks cool and your co-worker will appreciate the thoughtfulness of a homemade gift. Try it yourself.
4. Simple Watercolor Desk Calendar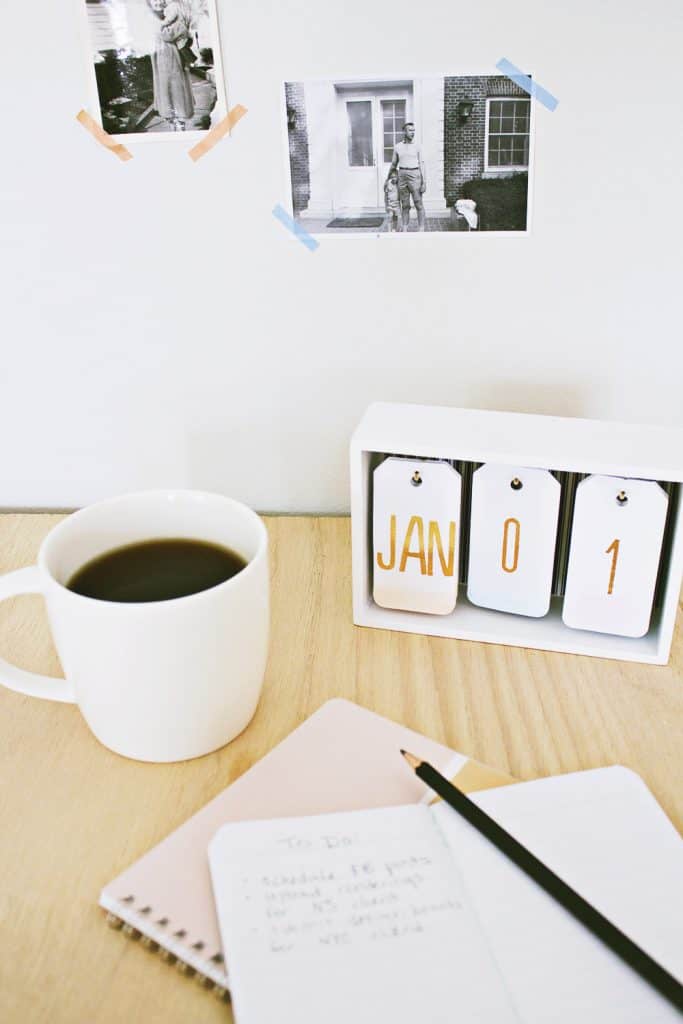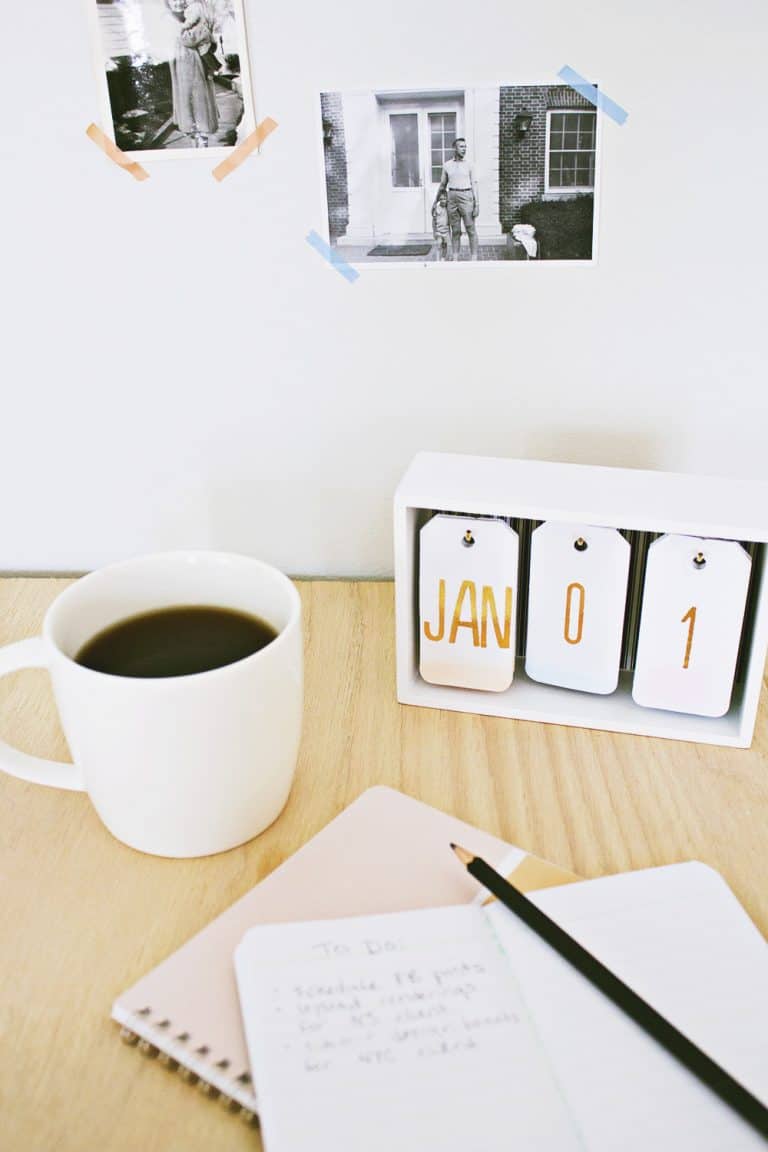 Home Made By Carmona shares an awesome gift idea with their ombre colored desk calendar. This easy project is perfect for a beginner and you can personalize it to make it evening more meaningful. See how they did it.
5. DIY Tea Bath Soak Set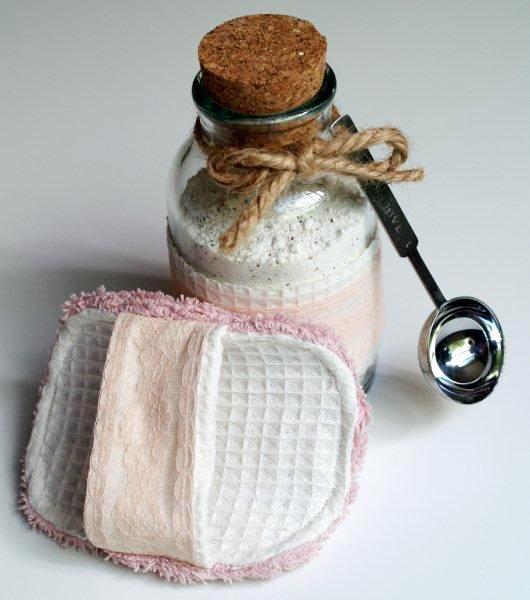 Flamingo Toes developed an idea for relaxing. She made a bath scrubbie with tea soak. In an office setting, people can get stressed. Give them the gift of relaxation.
6. Fantastic Beeswax DIY Candle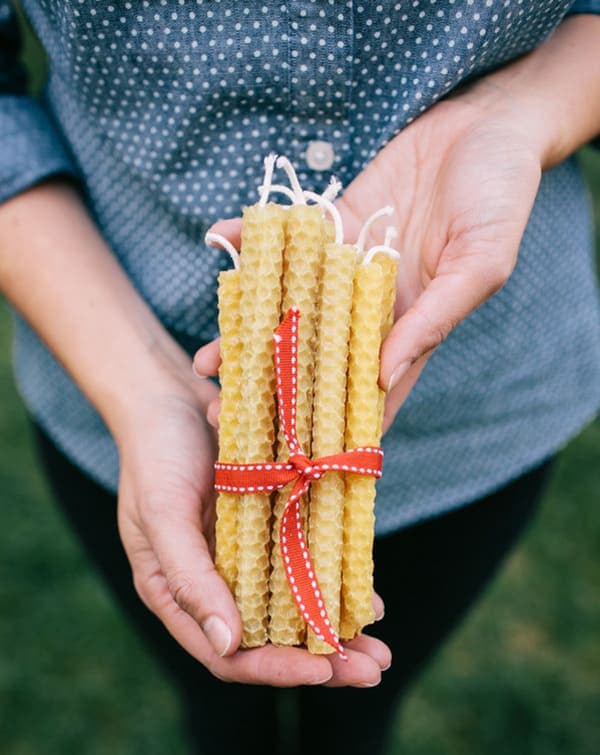 Jordan at Oh Happy Day transformed some beeswax sheets into the perfect gift. She made an easy and inexpensive gift that turned out beautiful. Make your own candles.
7. Etched Glass DIY Gift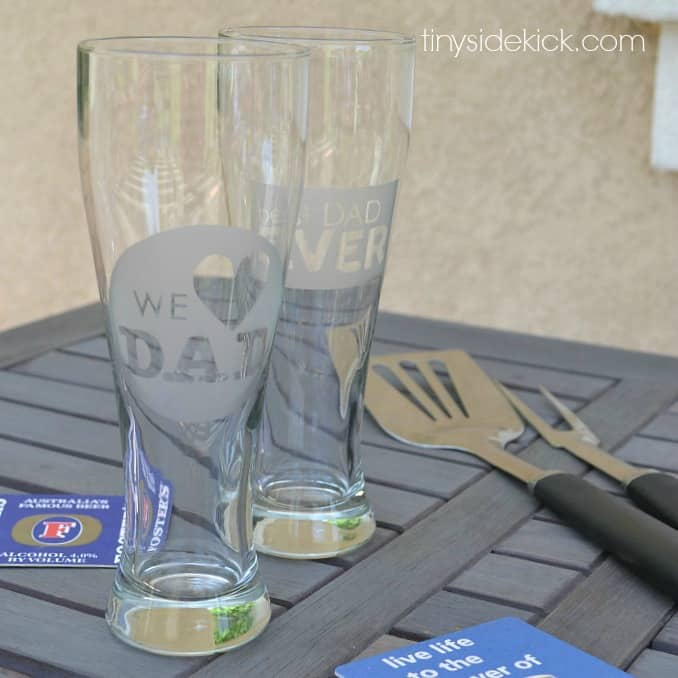 Over at Hey There Home they wanted to make a really cool gift for Father's Day. These etched glasses would also make wonderful gifts for your coworkers or boss. Best Boss Ever or The Favorite Employee are just a couple ideas. See complete tutorial here.
8. Simple DIY Apron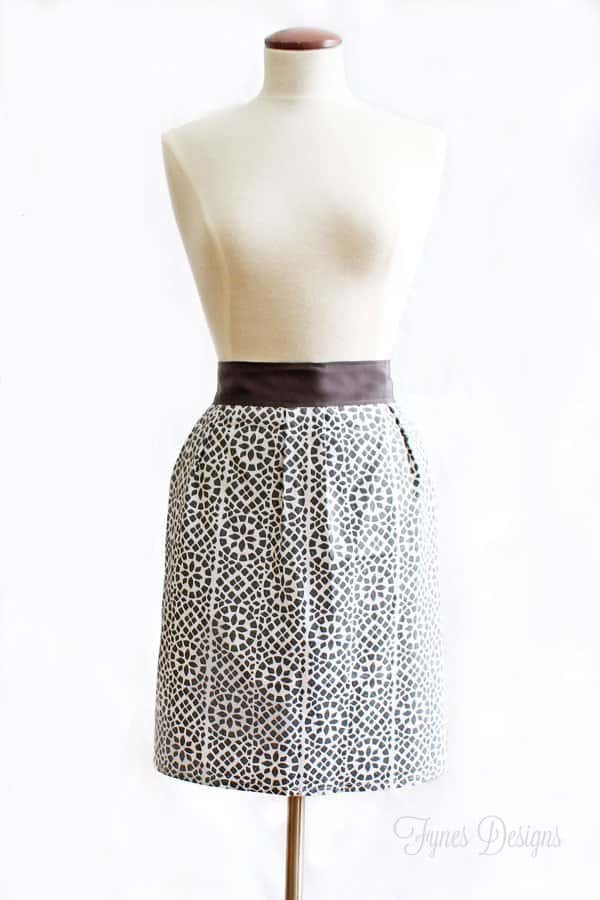 Fynes Designs sewed a dish towel into an apron in 10 minutes! I don't think you can pick an easier project if you don't have a ton of experience sewing. Make your own apron for that coworker that loves to cook here.
9. DIY Mulled Wine Gift Basket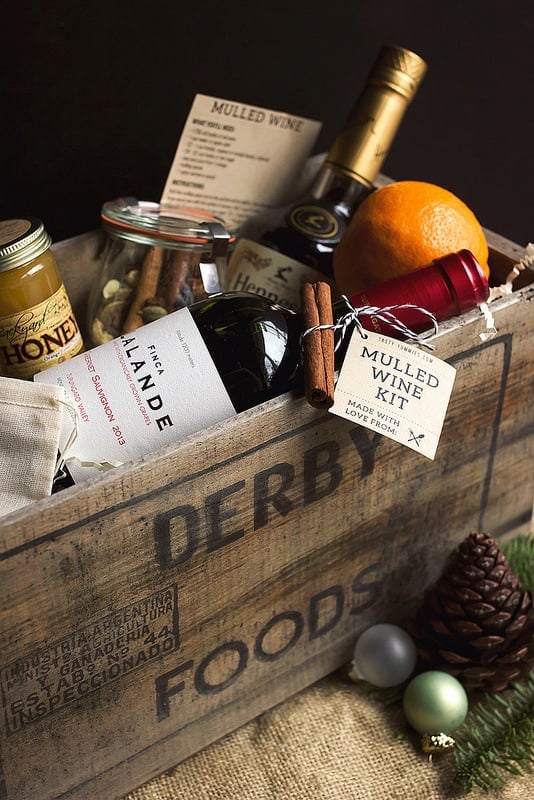 Tasty Yummies put together a gorgeous mulled wine gift basket in no time at all. This is a fantastic gift for that coworker that has everything. See how they made this beautiful gift basket.
10. DIY Delicious Vanilla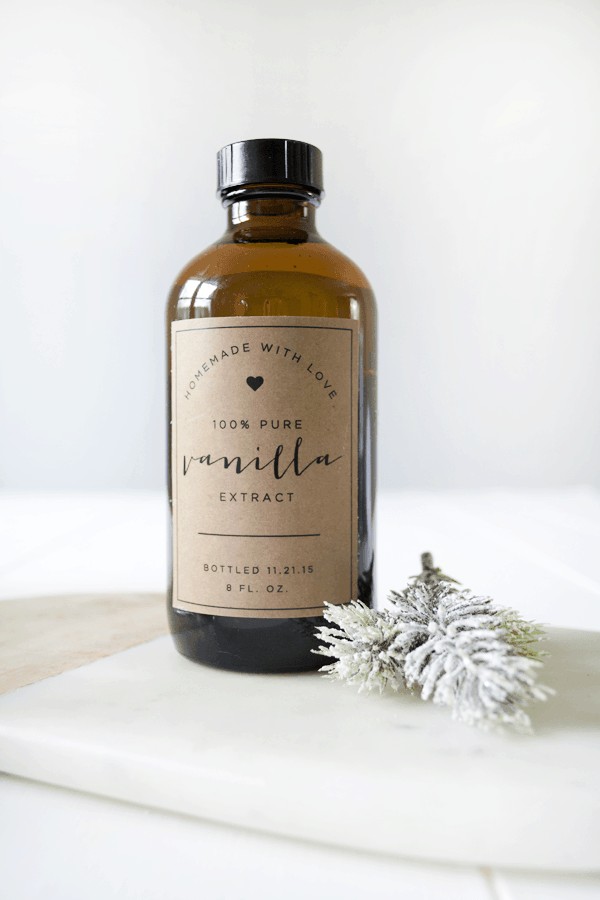 Bre Purposed explains how easy it is to make homemade vanilla. They even included a label so this might be the easiest project ever. Almost everyone uses vanilla so it makes it a thoughtful gift. Give the gift of amazing vanilla.
11. DIY Wreath Made Out Of Tea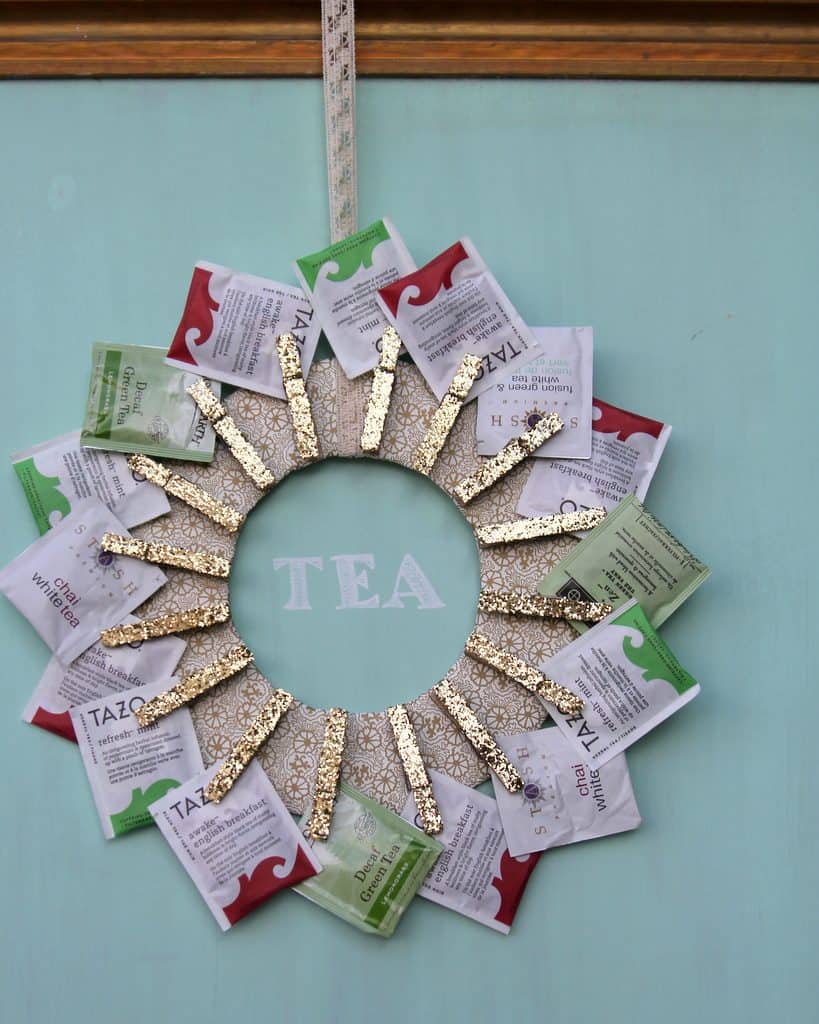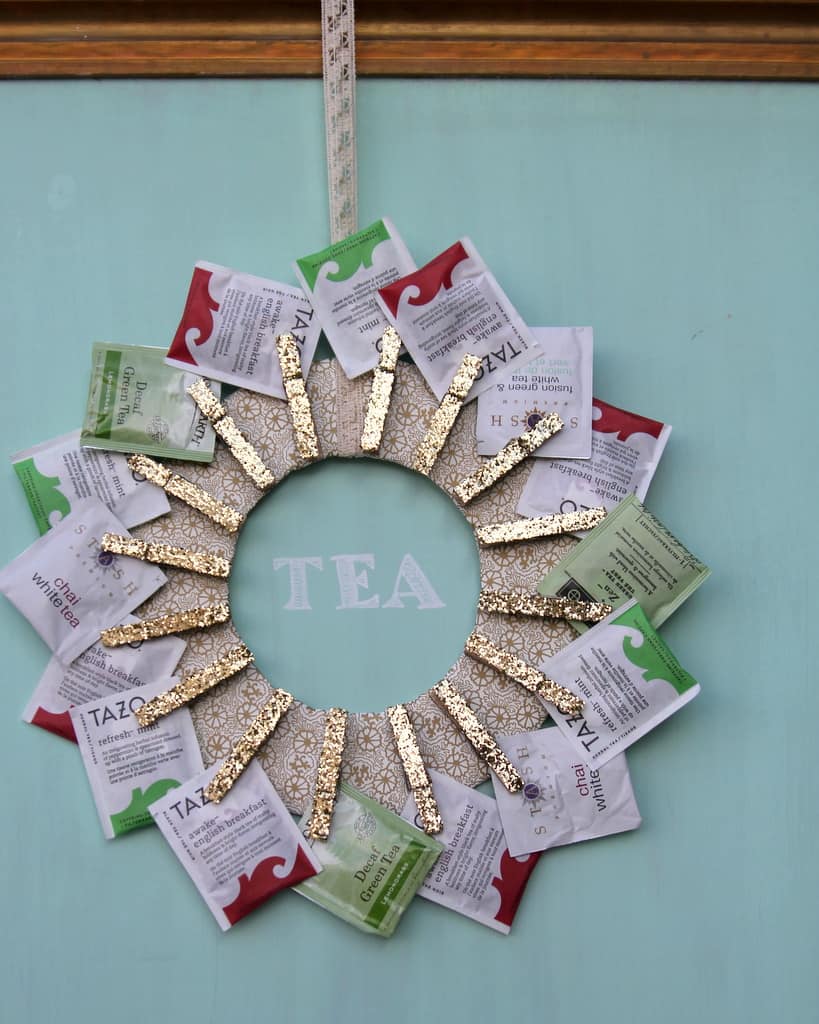 Kirstin at Kojo Designs isn't a huge coffee drinker and wanted to make a gift using tea. She did an awesome job on these DIY wreaths using tea bags. Such a great gift idea. See tutorial here.
12. DIY Decorated Mousepad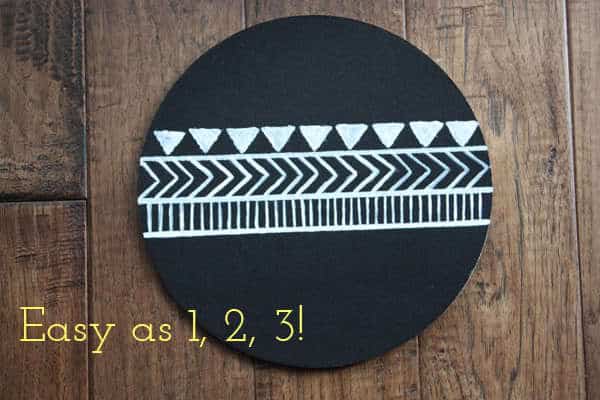 Jessica Demaio transformed a boring mousepad into a beautiful one of a kind gift. I love that you can personalize each one and that they are super easy to make. DIY Mousepad directions.
13. Amazing DIY Hot Chocolate Gifts
Rhiannon Bosse made awesome DIY hot chocolate gift sets. These are great for those coworkers that need a warm drink on a cold day. Find the easy directions here.
14. Coffee Cozies That Are Reversible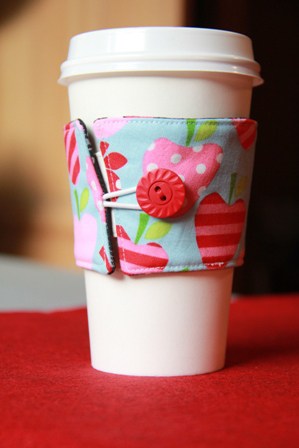 Crafty Staci developed a tutorial on making your own reversible coffee cup cozies. With minimal sewing skills, you can personalize this gift for anyone that enjoys warm drinks. Reversible sleeve directions.
15. DIY Candy Tree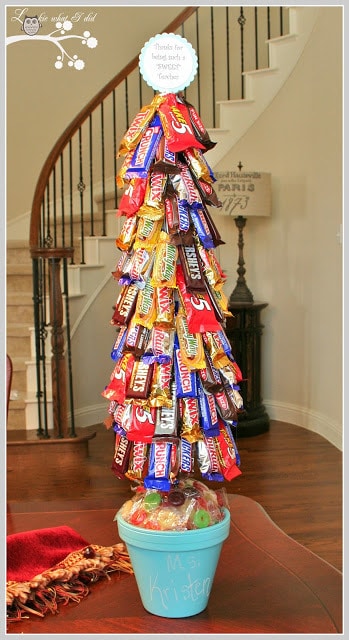 Lookie What I Did was looking to make a unique gift for her son's teacher and the DIY candy tree was born. Who doesn't like candy? This is a fantastic party gift that everyone is going to want. Make your own.
16. Hilarious Nacho Gift Set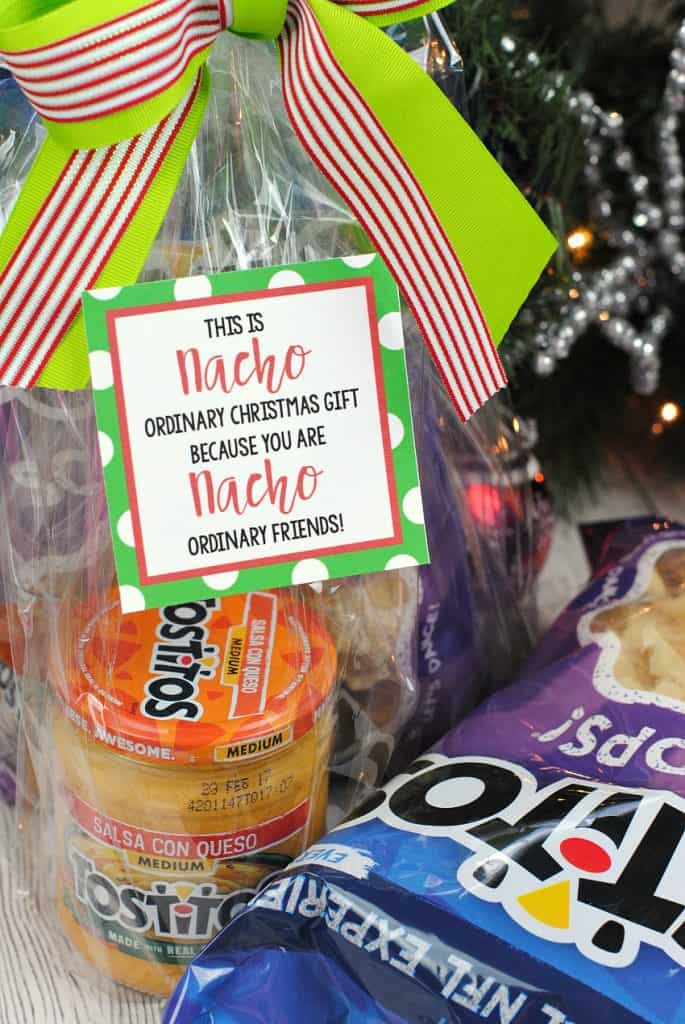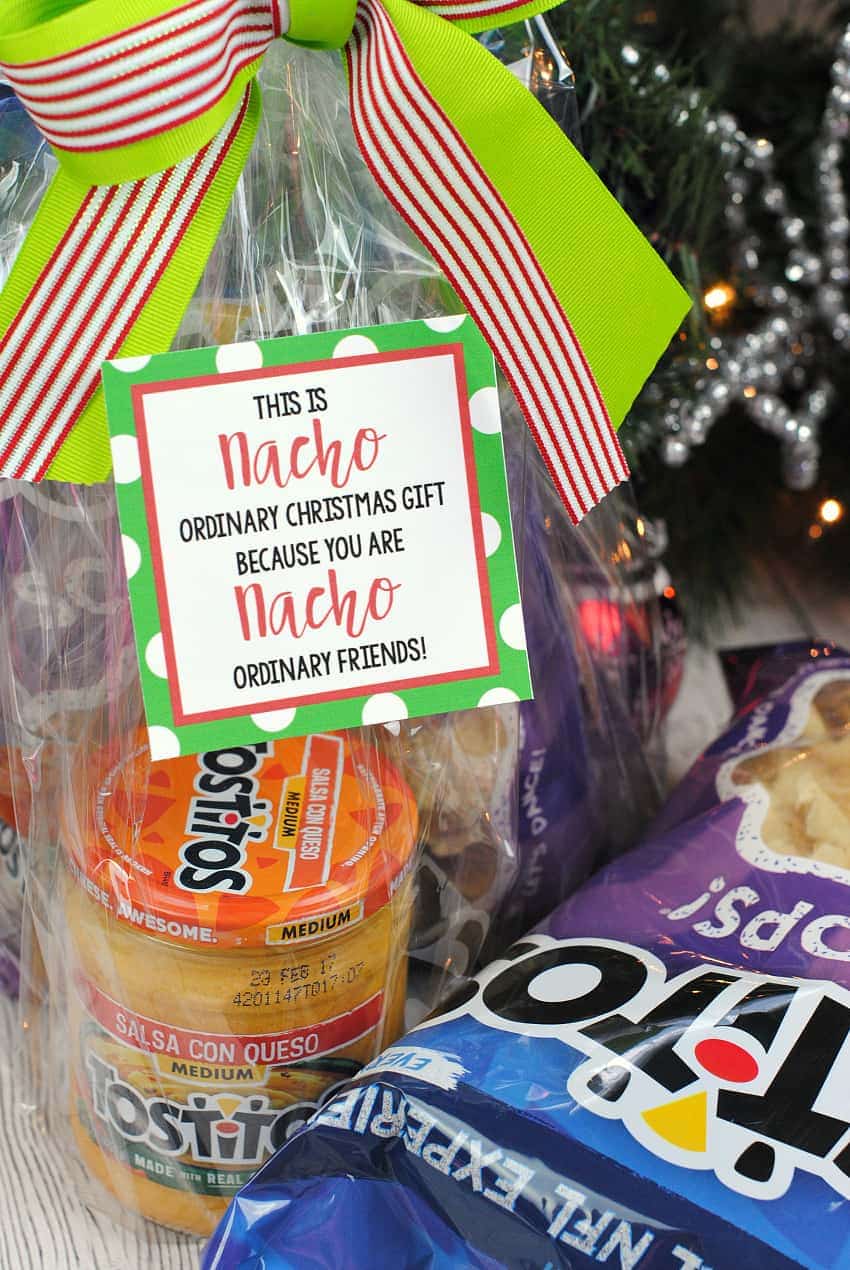 Over at Fun Squared, they made a hilarious nacho gift set for their neighbors. If you want to give a stand out gift to your friends at work, this is the thing to make. Nacho gift set directions.
17. Fun DIY Bake It Box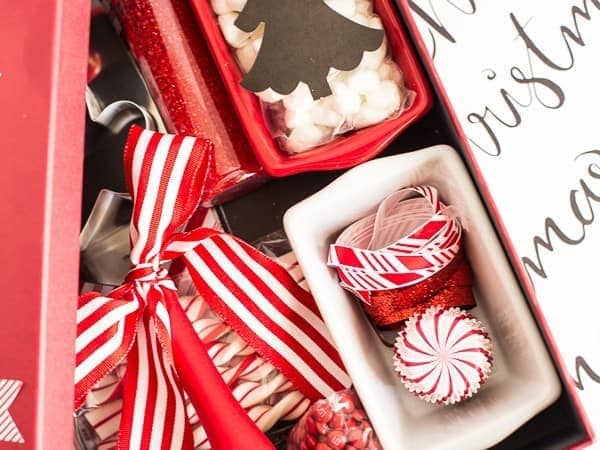 Just Destiny gives a great guide on how to make your own bake it box for a gift. You can customize the box so it fits what the person likes. Check out how to make your own bake it box.
18. Desktop Flower Pot Gift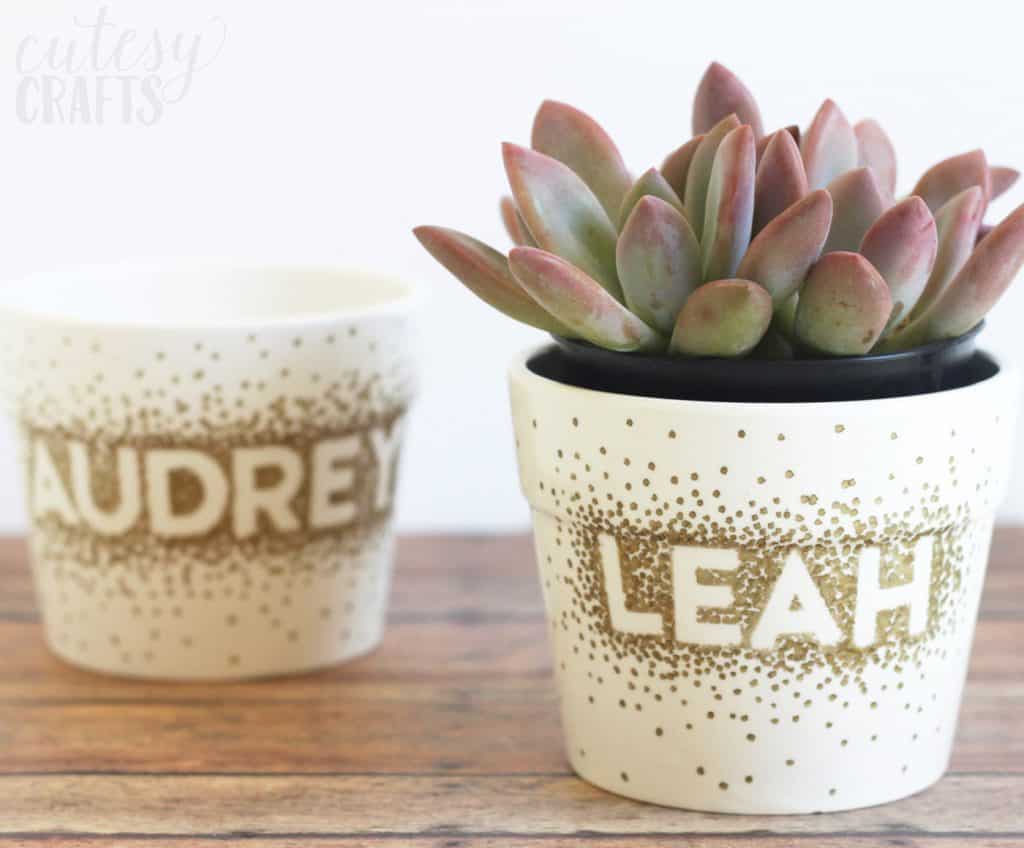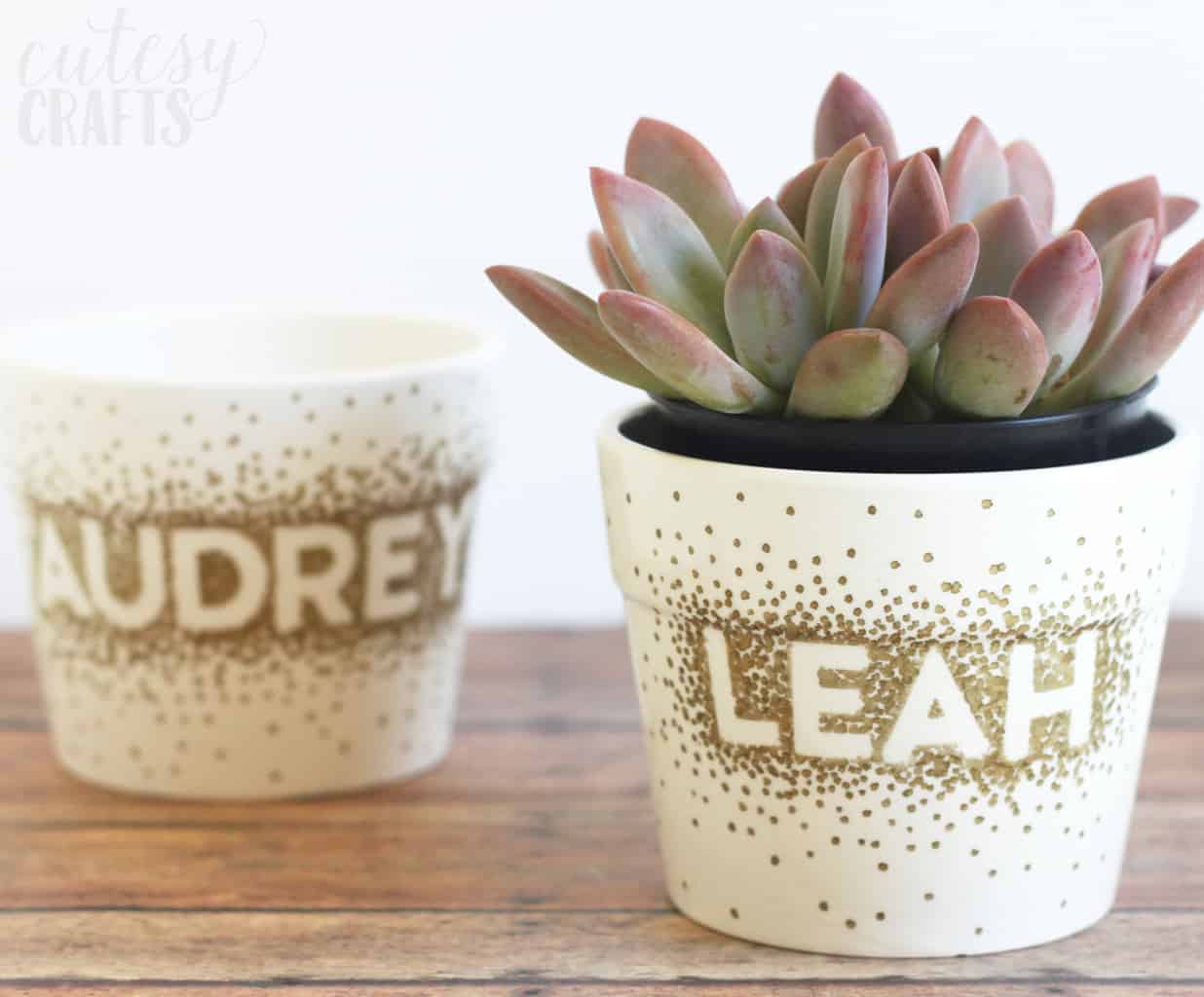 DIY Candy made some awesomely personalized desktop flower pots as gifts. These would be perfect for your favorite co-worker! See full tutorial.
19. Homemade Bath Salt Gift Set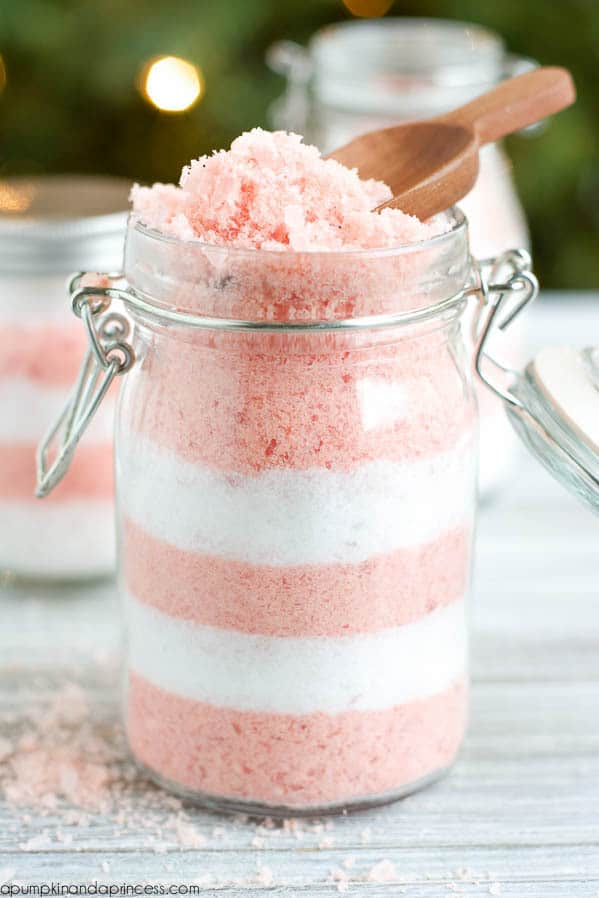 Over At A Pumpkin and A Princess needed to make some last minute gifts and born was the idea of these homemade bath salts. They are so versatile because you can do all different colors and smells. Give it try.
20. Hot Chocolate Themed Gift Basket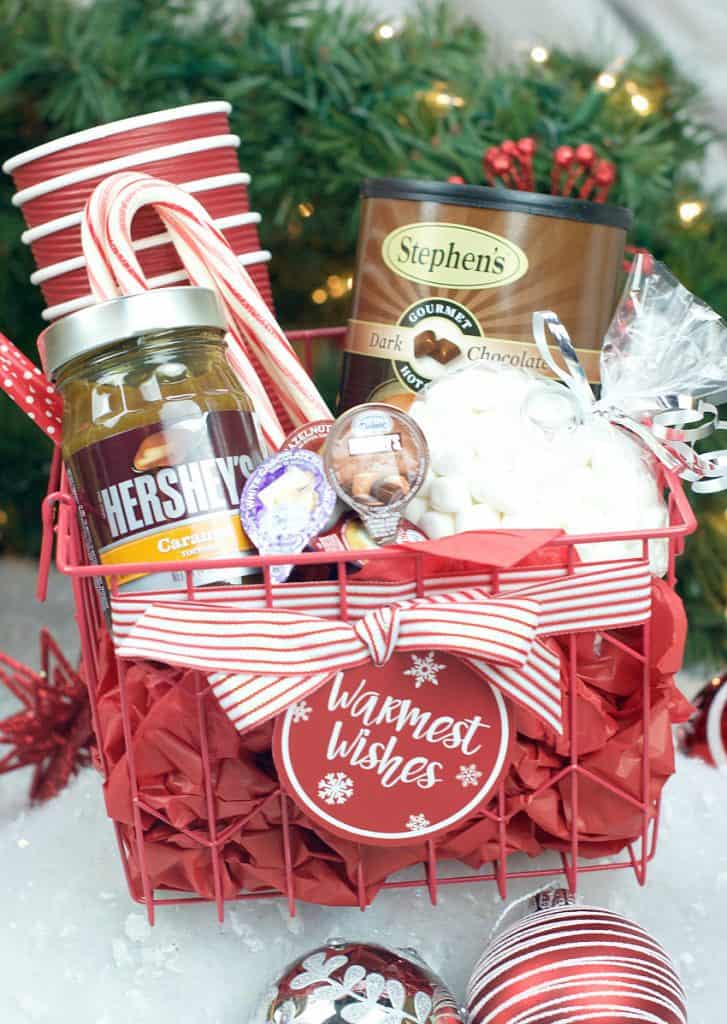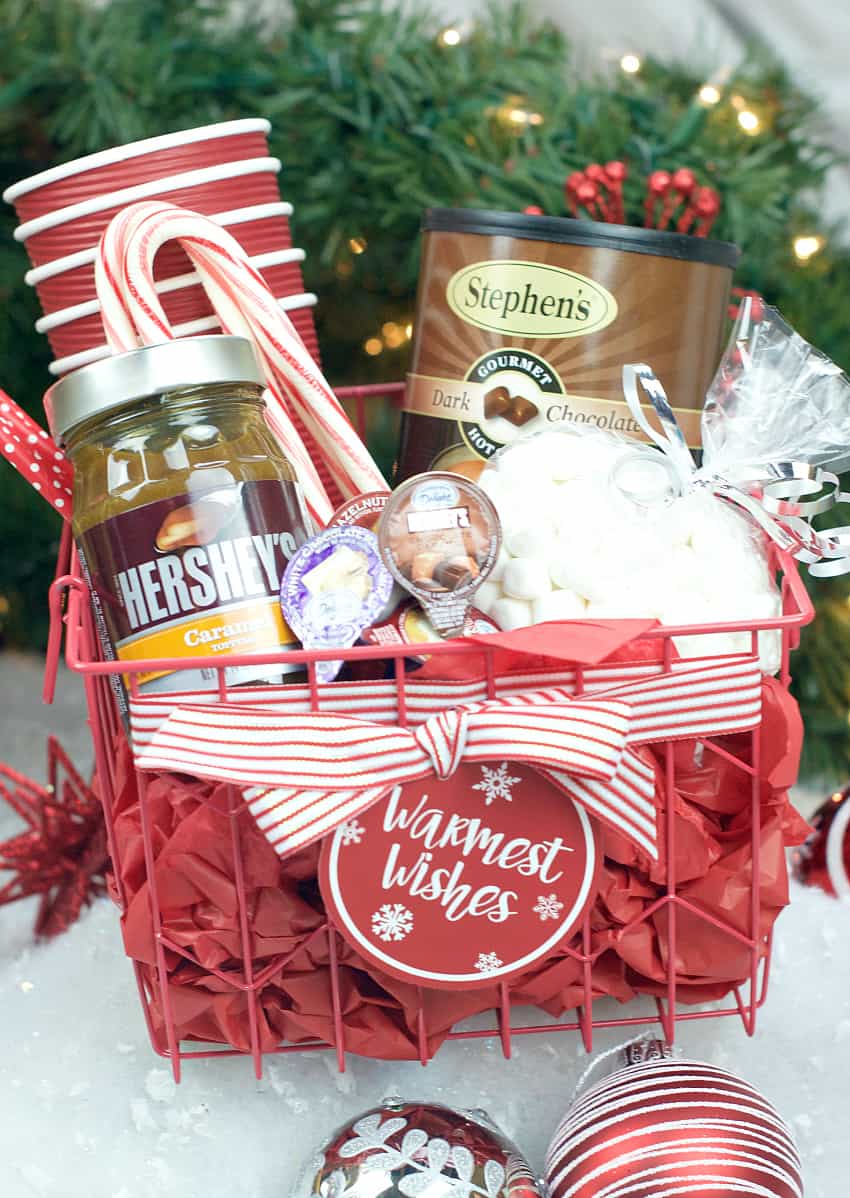 Amber at Fun Squared shows how she made the perfect hot chocolate themed basket. She thought of everything to give an awesome gift. See how she did it.
21. Farmhouse Style Soap Dispenser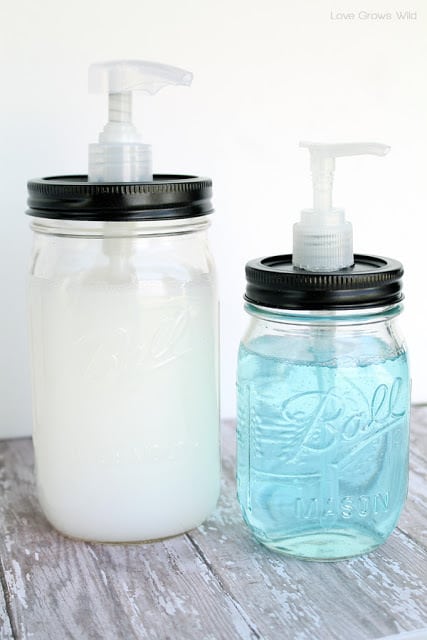 Liz at Love Grows Wild shares how she made a couple different plans to make homemade soap dispensers. These mason jar soap dispensers are a perfect gift for someone who loves the farmhouse style. Make your own.
22. DIY Rustic Wall Art Gift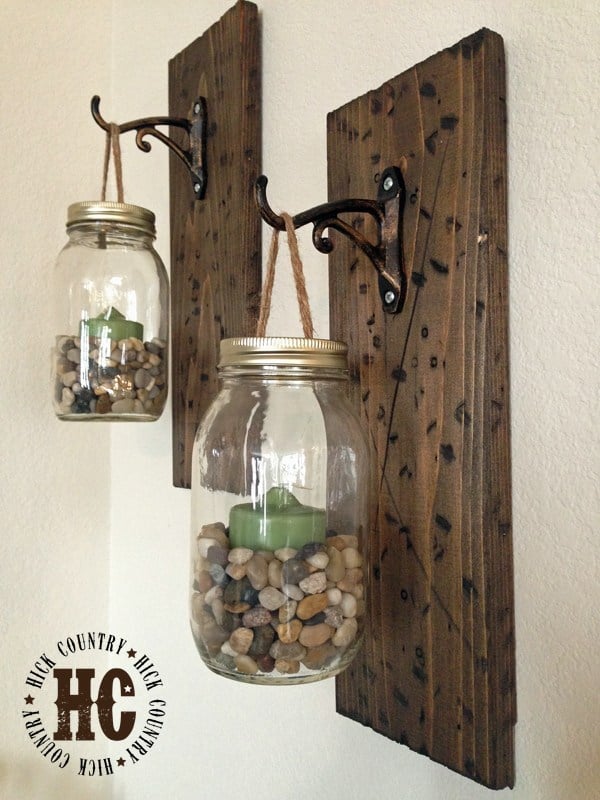 A Southern Fairytale shows how you can take a couple ordinary mason jars, some wood, and a few other supplies and transform them into an awesome gift! She did a fantastic job on these. Find the step-by-step tutorial here.
23. Trivet Gift Set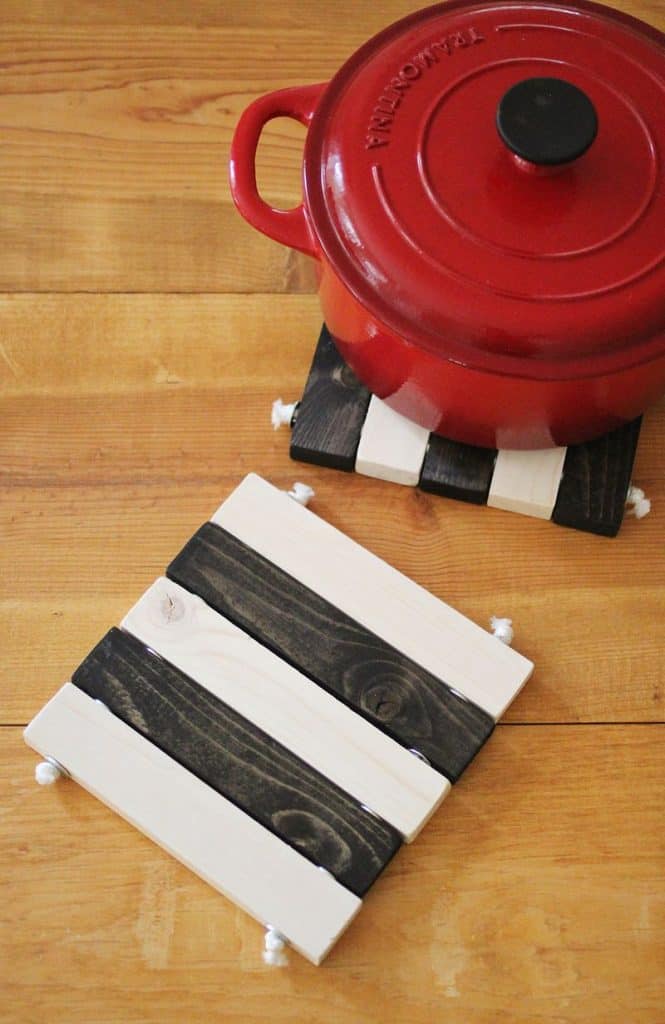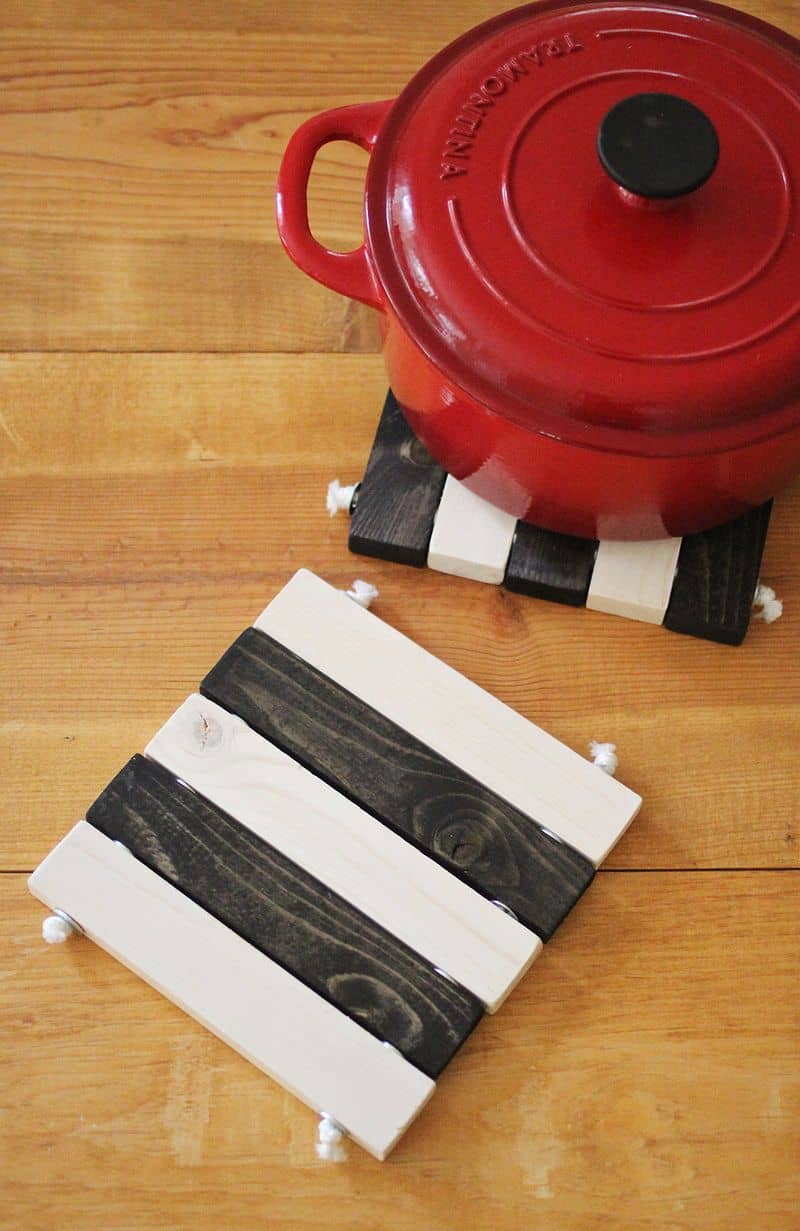 Emma at A Beautiful Mess got inspiration for these cool trivets in a magazine. What she ended up with is gorgeous. Awesome gift for the office chief. Try it yourself.
24. DIY Bath Bomb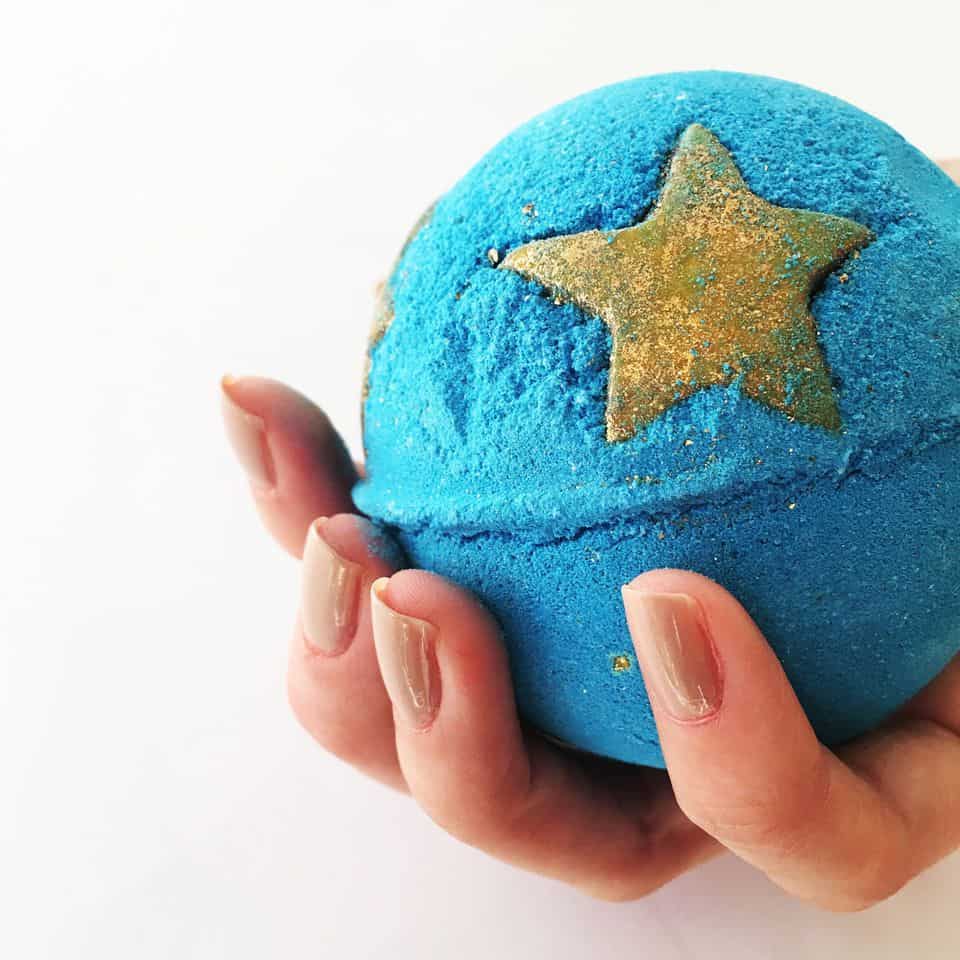 The Spruce gives a step-by-step guide on how to make your own bath bombs. Bath bombs are taking the world by storm and would make a fantastic gift. Make some bath bomb gifts.
25. DIY Wine Rack Made Out Of Barnwood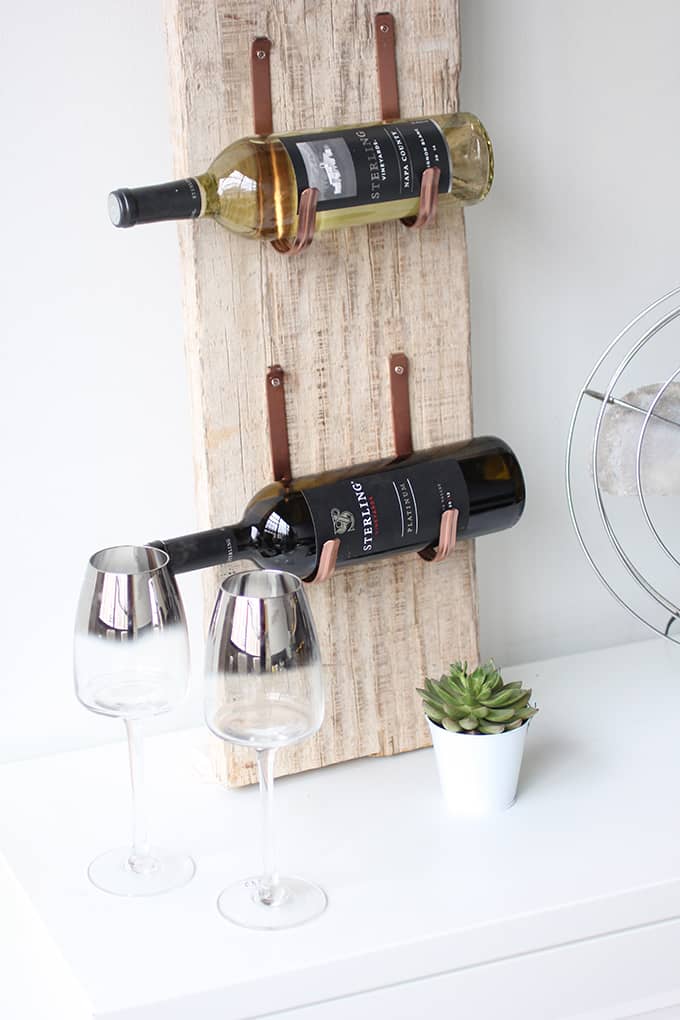 I Spy DIY she was inspired to make a rustic wine rack as a gift for her mom. It turned out stunning! The combination of the copper and barnwood is a beautiful rustic work of art. Try making your own wine rack gift.
26. Beautiful DIY Travel Artwork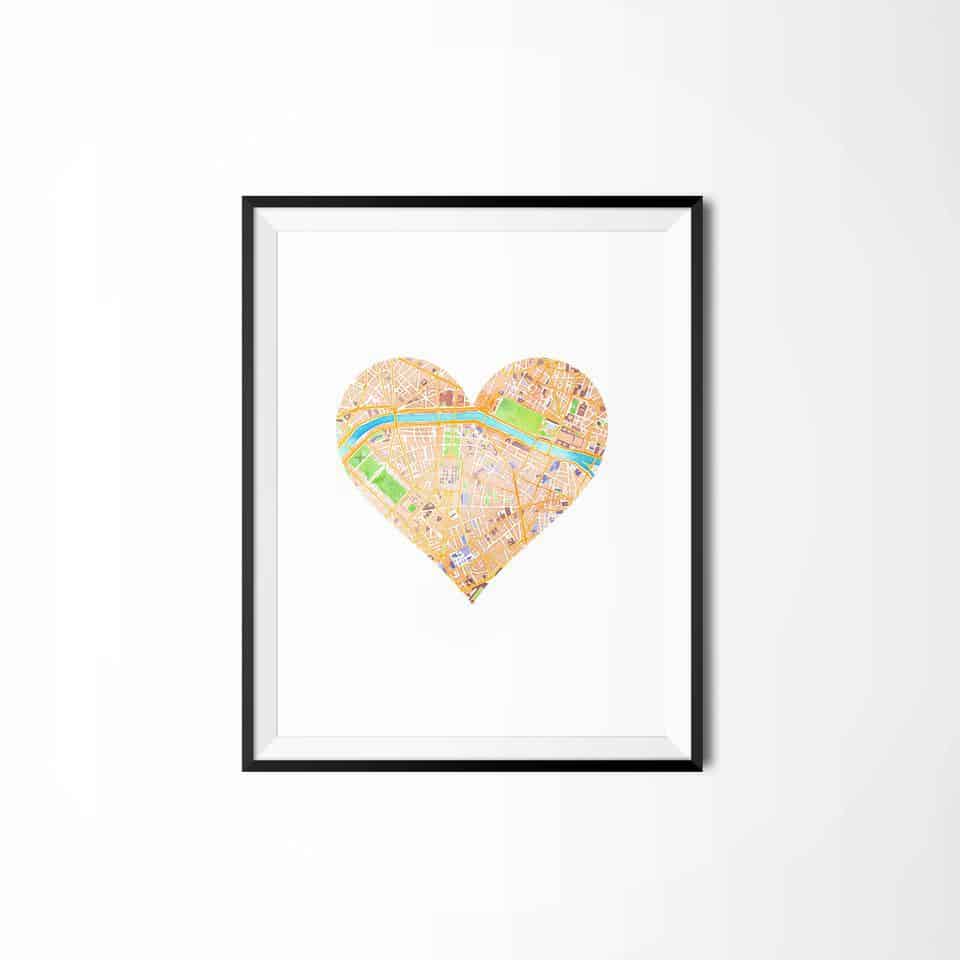 Stephanie at The Spruce wanted to make an inexpensive art piece that showed her love of travel. This is great for that person in office who always goes on trips. See how she did it here.
27. Homemade Bar Soap In 10 Minutes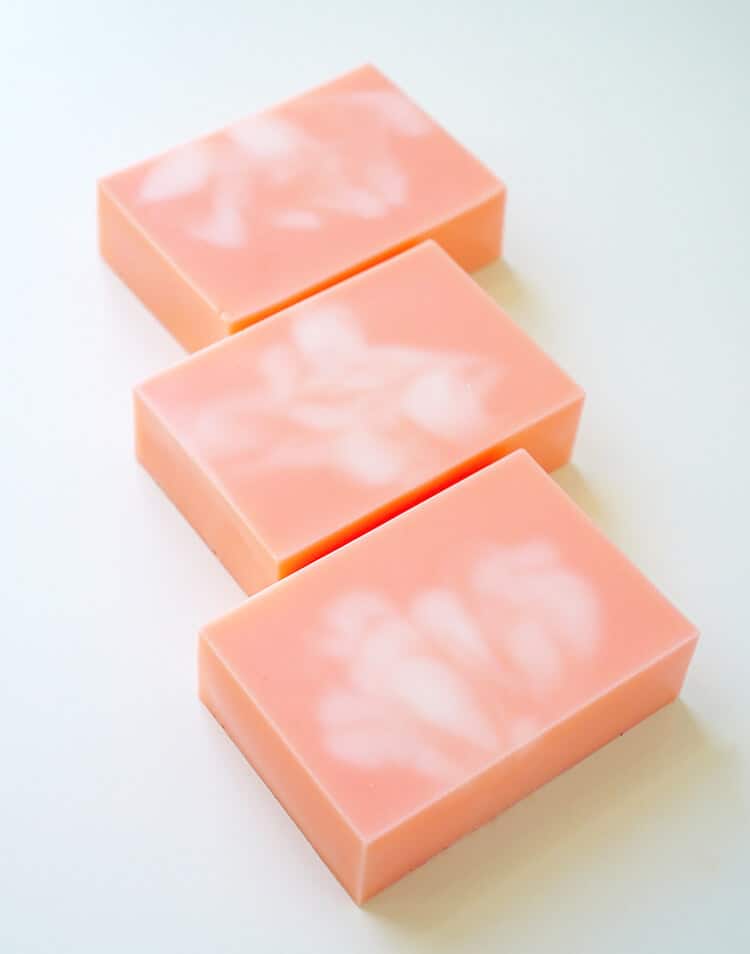 Heidi at Happiness is Homemade explains how you can make these fantastic homemade bars of peaches and cream soap when you are short on time. They turned out beautiful and I bet they smell even better. Try it yourself.
28. Homemade Soup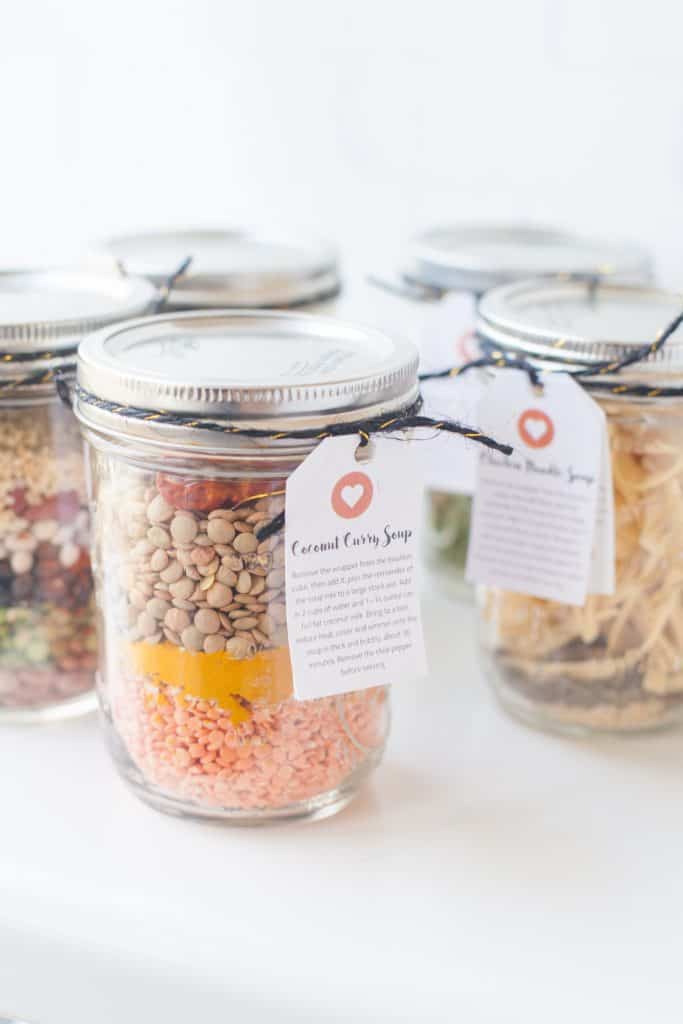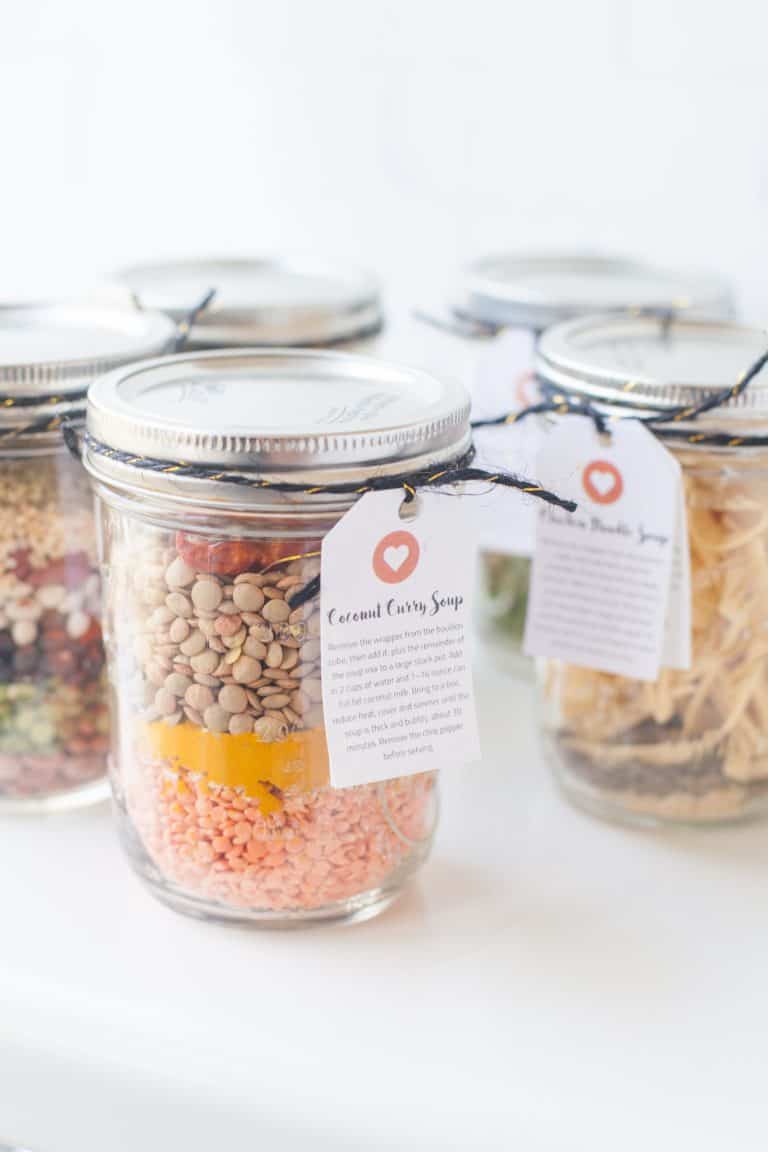 Cassie at Wholefully gives us some tips on how to make 6 different jars of soup for gifts. These are inexpensive, they look cool and taste amazing. Give the gift of soup here.
29. Simple Fleece Blanket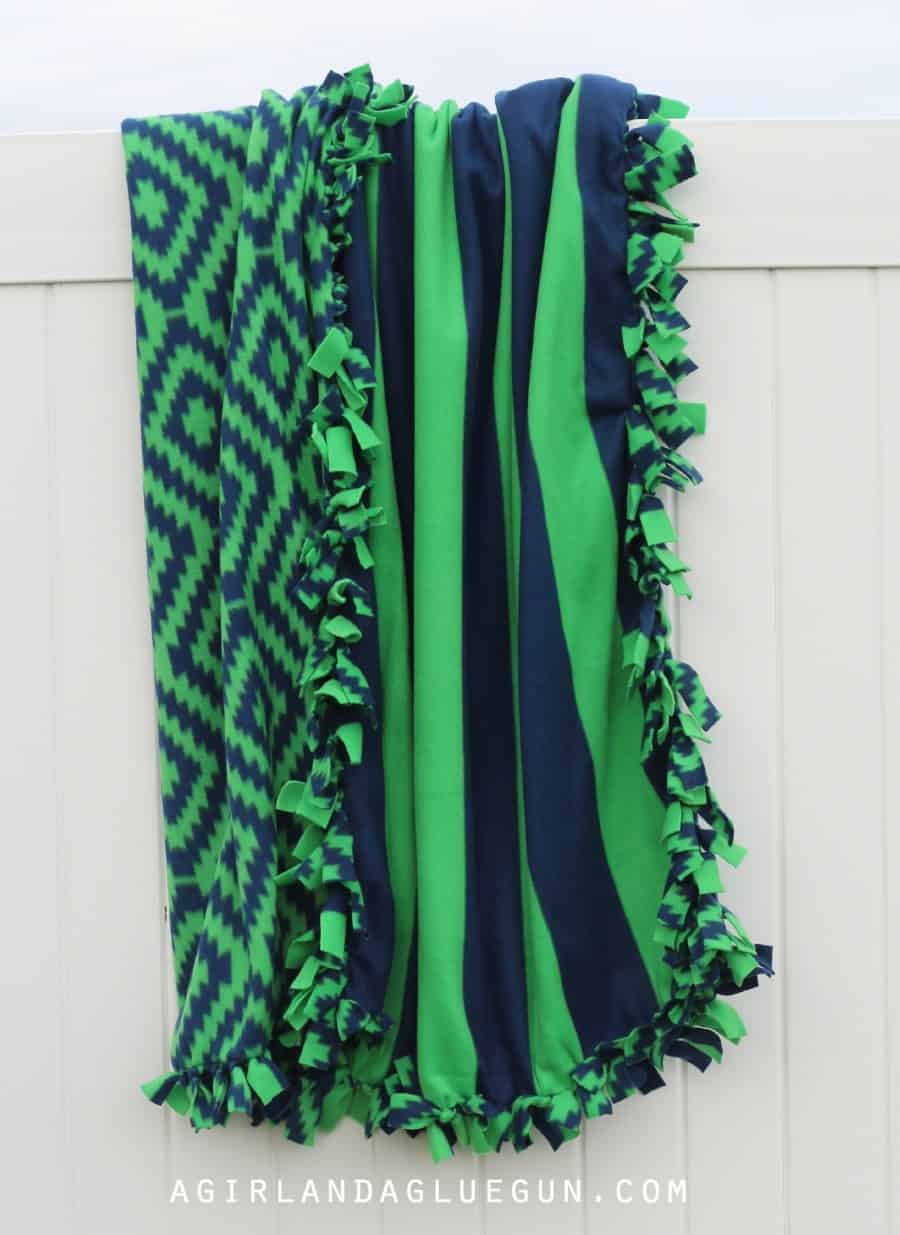 A girl and a glue gun gives a detailed tutorial and video on how to make fleece blankets. This would be a perfect gift for the office staff that is always cold. Warm them up with this handmade fleece blanket.
I hope you have enjoyed these DIY Gifts and that you have found some inspiration for your next projects. Office party gifts don't have to be expensive or lavish, they can be easily homemade and be much more thoughtful than store bought gifts.