What Is the Number 1 Lawn Mower?
Mowing the lawn used to be a tedious task. Today, with the help of the top lawnmowers on our list, it's become far more straightforward. Let's look at these winning brands.
Greenworks® Corded Lawn Mower
While there were many contenders for the title, Greenworks powered its way to the top. It's one of the walk-behind mowers that packs a lot of punch. Powered by electricity rather than gas, it's lightweight and easy to start.
With an adjustable cutting height setting, you're able to cut grass of any type. You may attach the bin to catch grass. Alternatively, use the side-discharge feature and mulch your garden at the same time.
The large wheels help it glide so quickly that you'll think it's moving by itself.
What is the Best Push Lawn Mower?
American Lawn Mower™ Hand-Push
These top push lawnmowers are a throw-back to a simpler time. They put the "push" into push mower since they're human-powered.
Why would something seemingly so outdated make it onto our list?
A classic mower is a cost-effective option. You don't need gas or electricity to run it, and it has a few moving parts to go wrong. Aside from sharpening the blades every three to five years, there's no maintenance.
The body is small, making it easy to use and store. Would you want to use it to keep a golf course clean? No, but for the average small yard, it's a pretty good option.
What's the Best Residential Lawn Mower?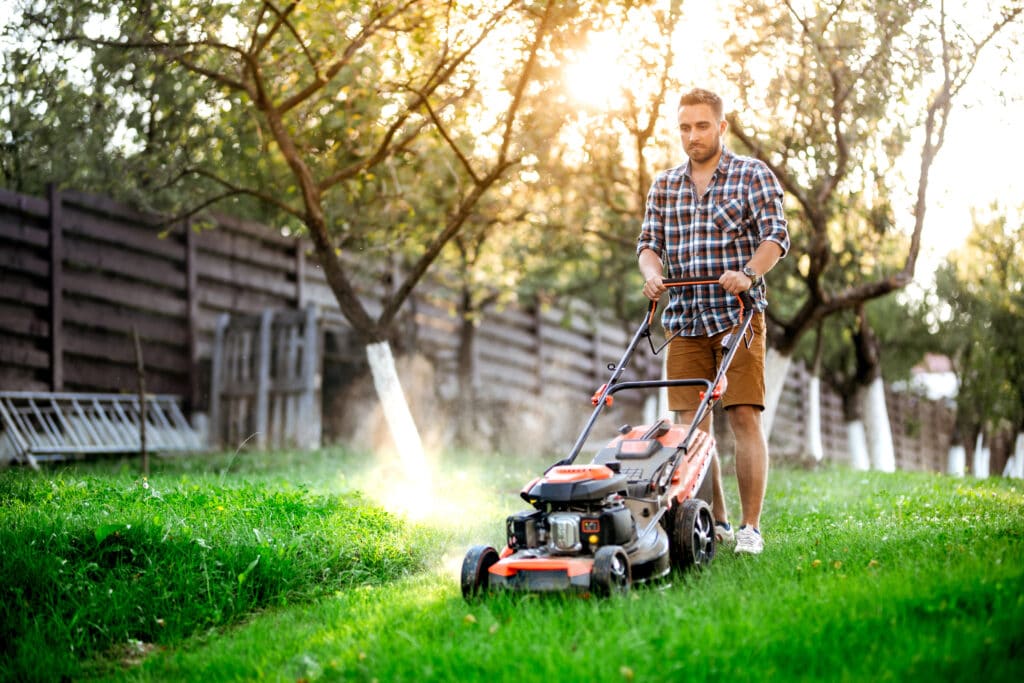 BLACK+DECKER™ 3-in-1 Trimmer/Edger/Mower
This model makes it onto our best list for pure versatility. If you have a small yard, you'll appreciate the compact design and built-in trimmer and edger. Choose between corded and battery-powered options. Either way, the Powerdrive transmission powers through weeds and thick growth.
The edger and trimmer detach from the mowing module. This unit is best for a space of up to 750 square feet.
Worthy Runners-Up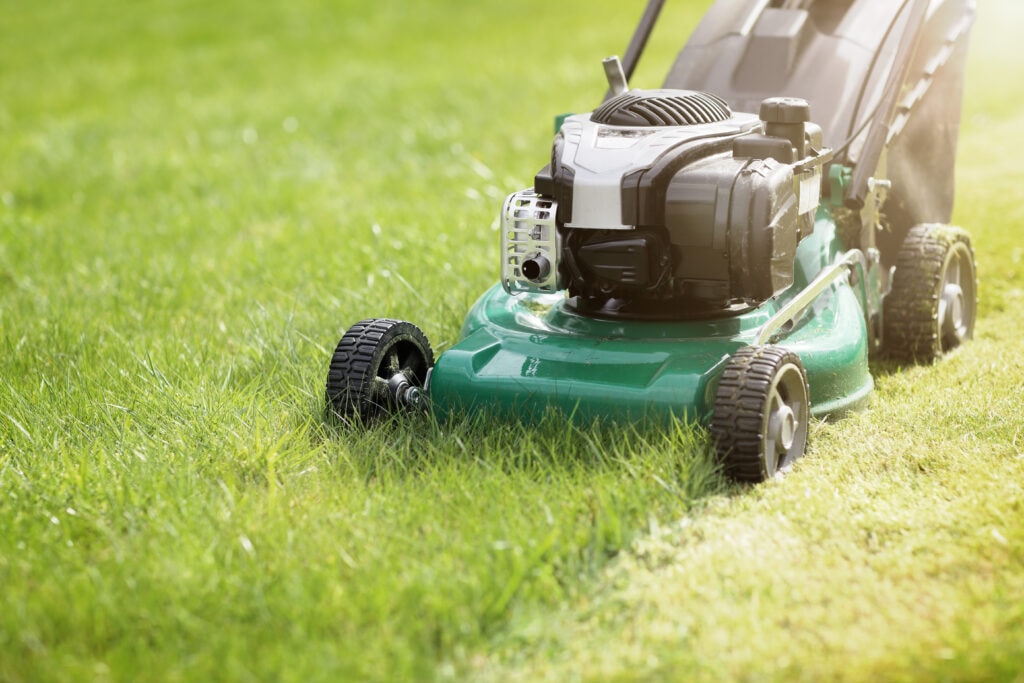 SunJoe® Electric Lawn Mower
Doing away with batteries and messy gas, these mowers are electrically powered. With a weight of barely 29 pounds, you won't break a sweat taking this model for a spin. On hilly terrain, things change a little. You'll get a workout pushing it up a hill unassisted.
The deck is durable plastic and won't rust. The front and rear wheels are high-quality, and these mowers will handle a quarter-acre lawn with ease. It missed out on the first place because there's no side discharge function. It would be best if you used the bin or the blades will get fouled.
Husqvarna® Push Lawn Mower
Honda makes the 4-stroke engine in this model. Like most Husqvarna products, this mower delivers reliable performance. It's not self-propelled, but many other features make up for that.
For maneuverability, these lawnmowers score the highest. They have 12-inch rear wheels with flexible threads. This combination makes it easy to move into the best lawn-trimming position.
The soft bag accommodates a lot of grass and folds away for quick storage.
Makita® Cordless Lawn Mower
These lawnmowers work with a lithium-ion battery. The battery works with other tools Makita makes. If you already have such a machine, you save money by not having to pay for another battery.
These mowers come without a battery or charger. The motor starts quickly, runs well, and is relatively quiet.
It has a large grass catcher that is easy to attach or detach. It would help if you used this catcher since there's no chute to redirect cut grass.
Craftsman® Push Lawn Mower
These 21-inch Craftsman mowers are an excellent example of the quality of the brand. Built to last, these gas-powered mowers provide high-performance. Though not self-propelled, the large wheels make them glide easily. You may adjust the wheel's height with a single lever to change the cutting height.
This model requires some maintenance. You must replace the spark plug and filter once in a while. If you are diligent about the support, your reward will be outstanding performance and durability.
You'll be able to cut about a third of an acre on one tank of gas with the Craftsman.
Troy-Bilt® Rear-Wheel Drive Self-Propelled Lawn Mower
This Troy-Bilt model is one of the few affordable self-propelled mowers on the market. It's easy to operate and can cut the grass even on an incline. This machine delivers a clean, also cut every time.
The raker bumper pushes grass into an upright position, and then the blade cuts it finely. Choose between discharging from the side or using the bin.
The gas tank could be more significant at 1.09 gallons. The smaller container makes for a lighter, self-propelled lawnmower.
PoulanPRO® Zero-Turn-Radius Riding Mower
This gas-powered mower is the only ride-on option on our list. With a 3.5-gallon gas tank and Briggs & Stratton engine, it makes short work of mowing. It's also fun to drive and has a comfortable seat. You steer it much as you would your car.
With a 6 MPH top speed, it's not going to set records on the race track. It will help you mow two and a half acres an hour without breaking a sweat.
One word of warning–watch the number of digital hours of gas used. At 750 pounds, this model becomes hard to shift if you run out of gas.
WORX® Landroid Pre-Programmed Robotic Lawn Mower
The Landroid is sleek and sexy and perfect for rounding off our list. It's simple to use. Start by placing the perimeter wire so that it knows how far to cut. Please have a quick look through the manual to see how to program it, and then let it get started.
Its smart features allow it to detect your driver and stop mowing until it gets to the other side. It's able to identify obstacles and navigate around them. Thin branches and leaves are no match, but you should remove stones, branches, debris, and trash before mowing.
This battery-powered model is whisper quiet. It retreats automatically when the power is low. It will mow up to a quarter acre on one charge, with a maximum angle of 20 degrees.
The Landroid leads the charge as one of the top lawn mowers incorporating robotics.