Whether you're working from home or your kid's schools are closed, the spread of the coronavirus means everyone is spending a lot of time indoors. You and your family's health and safety is extremely important, this means participating in social distancing and quarantine. Keeping your children entertained is vital for their sanity and yours, you want to make sure that you have a set schedule and that you and your family make time to go outside and get some fresh air. In this list, you will find ideas that will keep everyone happy. You will find things like cooking, crafts, games, etc! Most of the list will consist of indoor activities but there will be a few outdoor activities as well! Here are 55 Things You Can Do To Keep Your Kids Entertained at Home!
Below you'll find an example of a schedule, it is important to keep your kids in a routine while they're at home. Please feel free to create your own custom schedule that will fit you and your kids' activity level and needs. Talk with your kids to see what activities they would be interested in doing!
1. Pancake Art Contest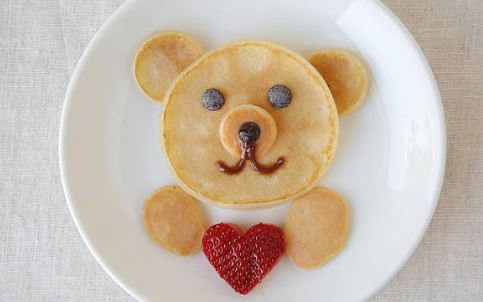 There are two ways you can conduct a pancake contest. If your kids are old enough, you can have them "draw" the same image with pancake batter and then award the person with the best drawing. If you have younger kids, you can cook up the pancakes for them and then have your little ones create art with fruit and nuts! The best part is, you have a meal after the contest! If you need instruction on how to make pancake art, check out this guide by clicking here.
2. Play Classic Games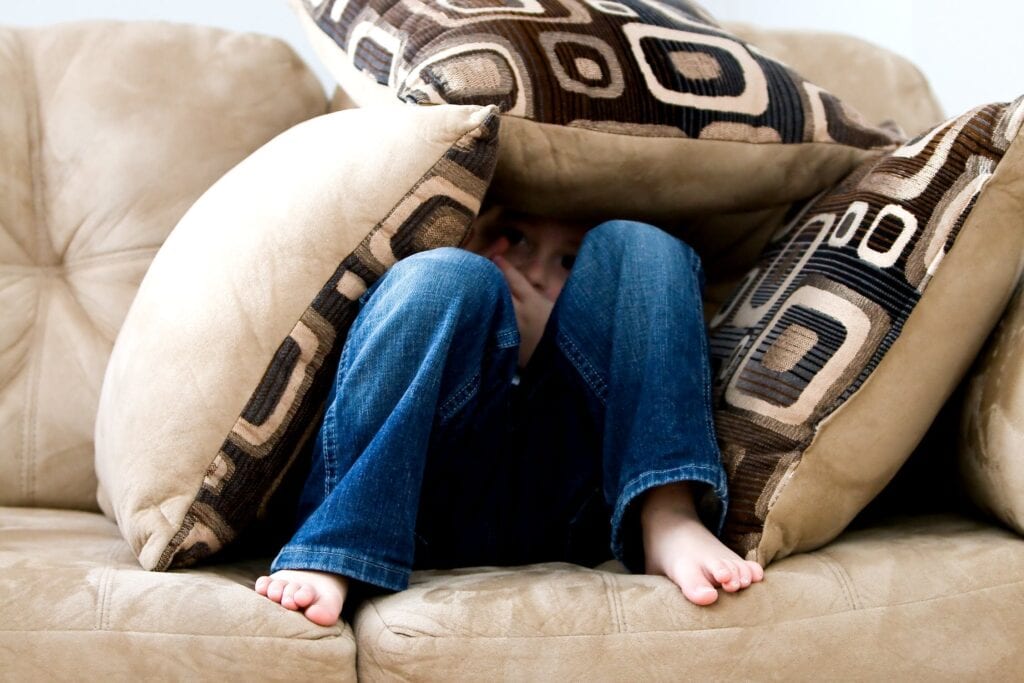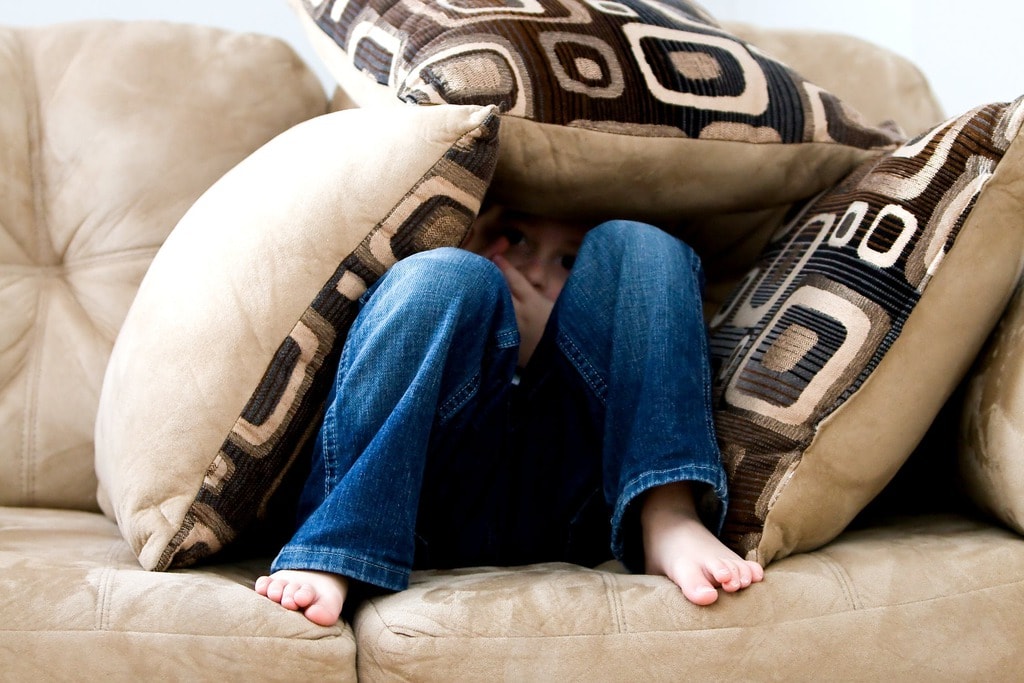 Playing classic games like hide and seek or tag is a great way to pass the time and keep your kids moving! You can customize these games as well, for example, you can make a safe zone for tag with hula hoops or rope.
3. Go for a Walk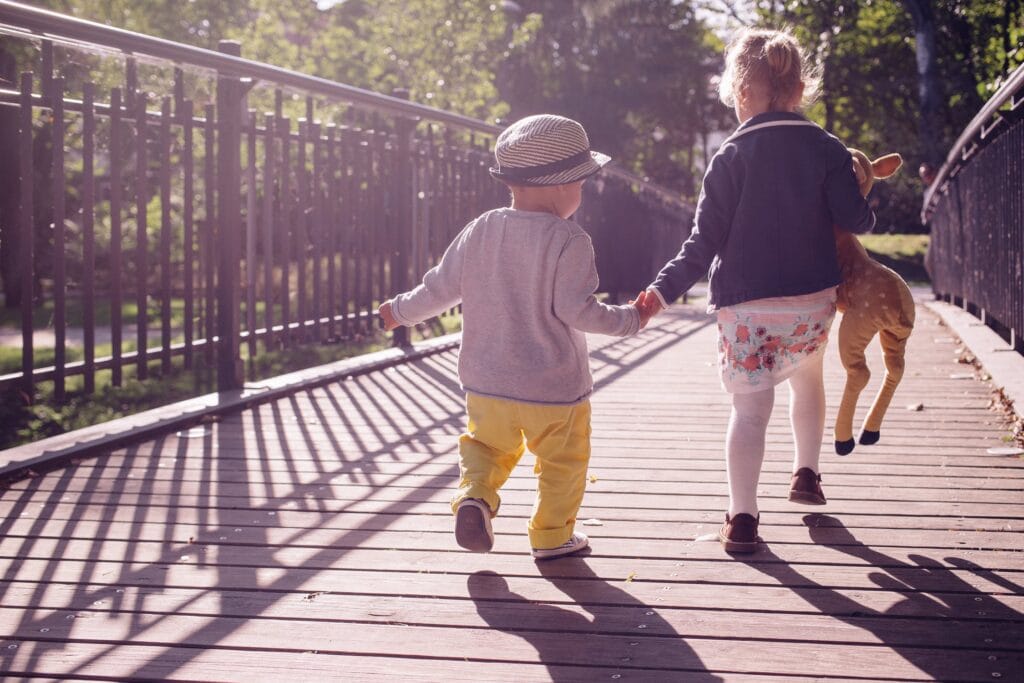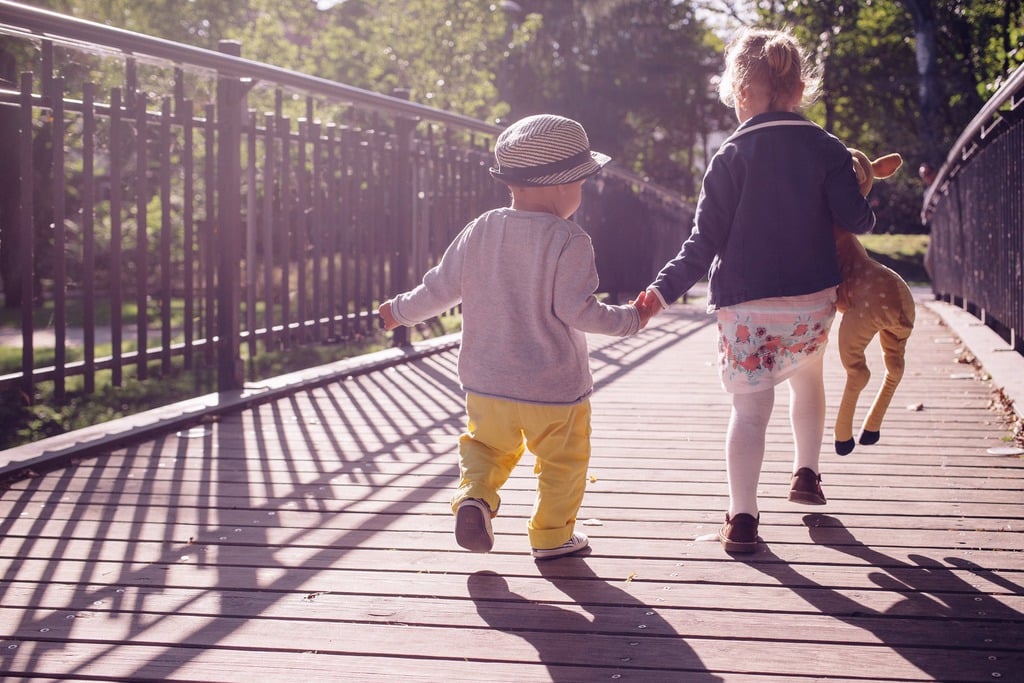 Going for a walk is another great way to pass the time and keep your kids active! To make it a little more interesting, try to see how many animals you and your family can find/identify. If you want to make a little checklist to bring with you here is a site that shows common backyard animals, you can go to the site by clicking here.
4. Golf Game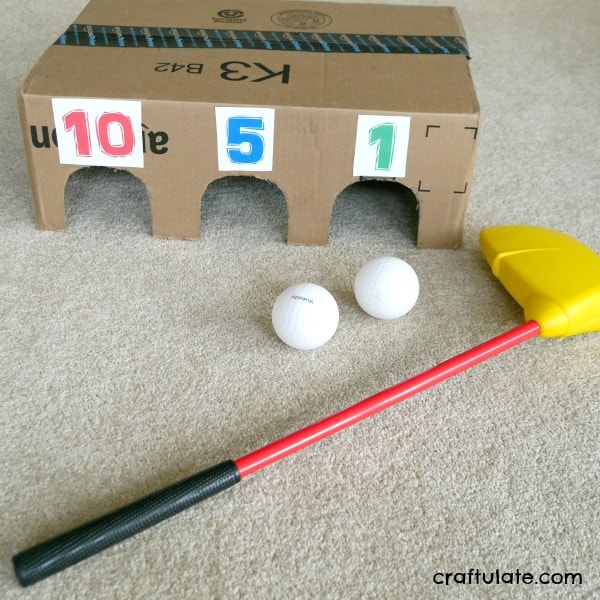 This target golf game is super easy to make and fun to play. All you need is some cardboard, scissors, a marker, some balls, and something to hit the balls with. I would recommend using plastic or rubber balls to make sure nothing gets broken!
5. Giant Tic Tac Toe
This giant version of tic tac toe put a fun twist on the traditional game. It's so easy to make that you can have the kids do it all on their own. All you need is some tape, plates, and a marker.
6. Balloon Tennis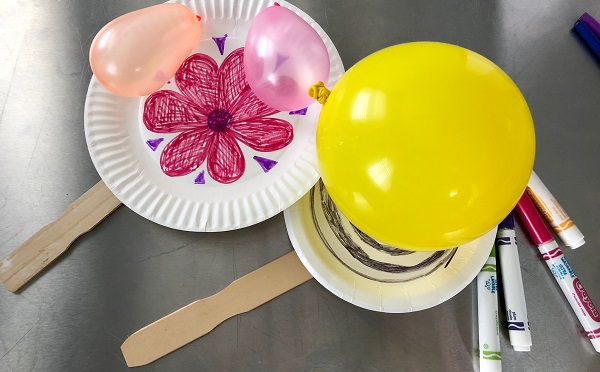 This DIY balloon tennis game is super easy yet so fun. All you need to play are some balloons and a few fly swatters. You can create your own rackets too if you'd like. It's a great way to get your kids' energy out while stuck indoors. Be sure to have extra fly swatters on stand by, the whole family will want to play this game!
7. Ring Toss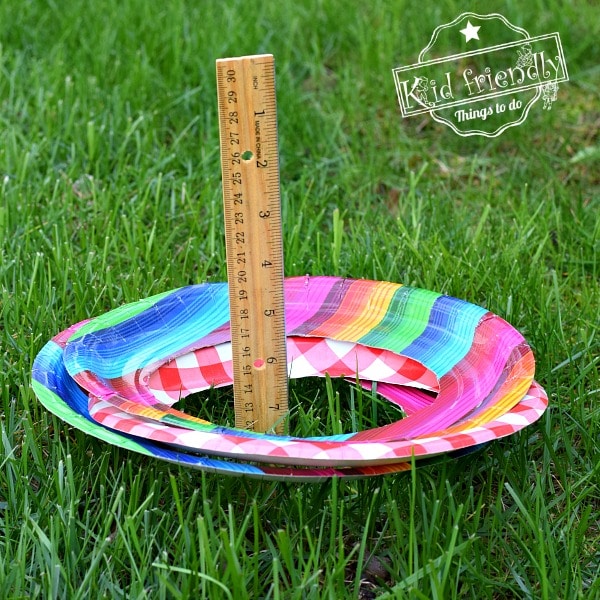 Recreate the classic carnival game easily with some paper plates and a paper towel tube or ruler. Create different ring colors for each person playing to easily keep track of the score.
8. Nerf Gun Game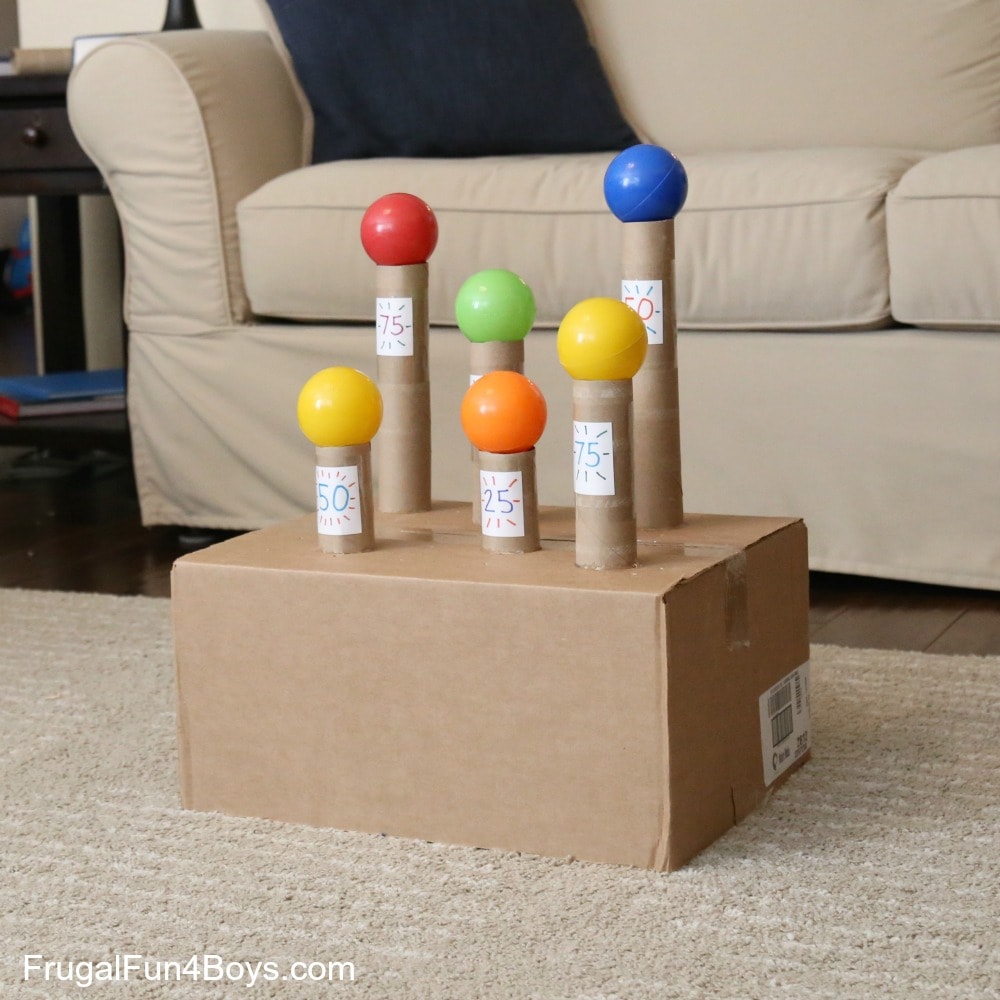 If your home is filled with nerf guns, you can easily create a fun experience for your kids. Set up some balls on a cardboard box and paper towel tubes and have your kids take turns shooting the balls with the nerf guns.
9. Paper Airplane Target Game
Your kids can become pilots with this paper airplane target game. This game may be tricky for the little ones so you can make the holes bigger if need be.
10. Skee Ball
Recreate America's favorite arcade game with cardboard boxes and containers you have lying around the house. You can use plastic storage boxes or laundry hampers.
11. Create Stamps with Fruit and Vegetables
Do your kids love arts and crafts? This simple art hack will give your kids many options to express their creativity. They can use corn, apples, lemons, oranges, and many other foods to create stamps!
12. Take a Virtual Tour of a National Park
Yellowstone is a beautiful national park located in Wyoming. With their map service, you can scroll over the different locations of the park and explore them!
13. Yoga for the Whole Family
Do you need your kids to get moving, wind down, or relax? Challenge them to yoga. These poses are easy and effective, everyone can do them!
14. Virtually Explore the Boston Children's Museum
Museums are very fun and interesting places where kids can learn a lot. Explore the Boston Children's Museum right from your couch! Click here to go to the site.
15. Explore an Unknown Space Locations Virtually
If your kids love space, this is definitely an activity you should do. Nasa has a virtual program that allows you to explore a strange place with a 360-degree camera. You can access it by clicking here.
16. Paint
Grab all of your painting necessities like aprons, canvases, brushes, paints, and easels and host a paint night at home!
17. Print Out Academic Sheets
Keep your kids' education going with print out academic sheets. There are so many to choose from! You can print them out by clicking here.
18. Write Letters to Loved Ones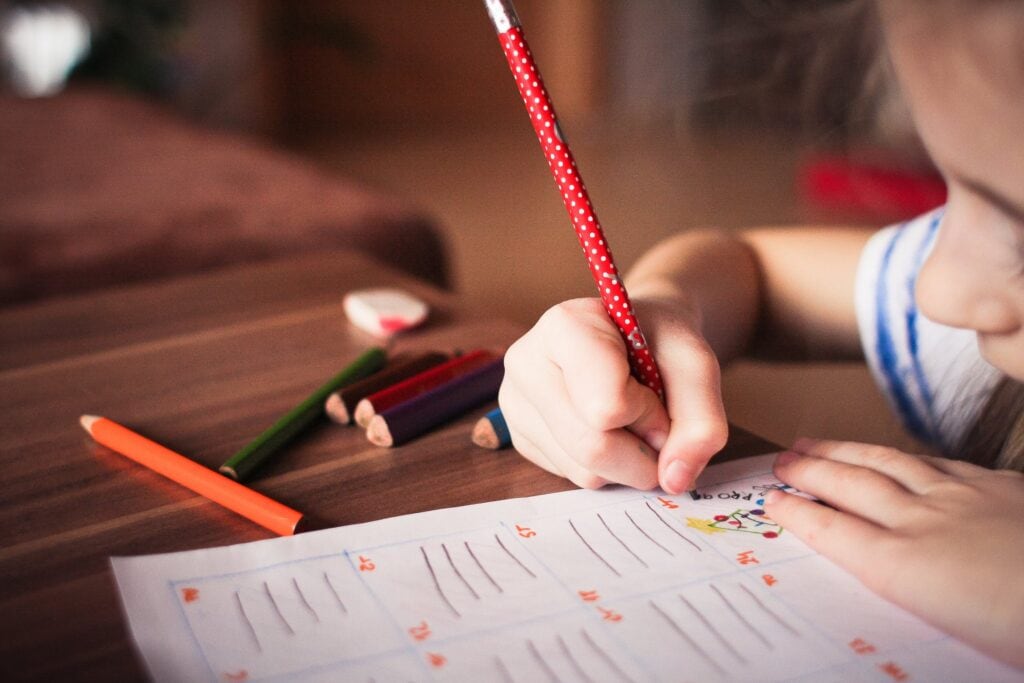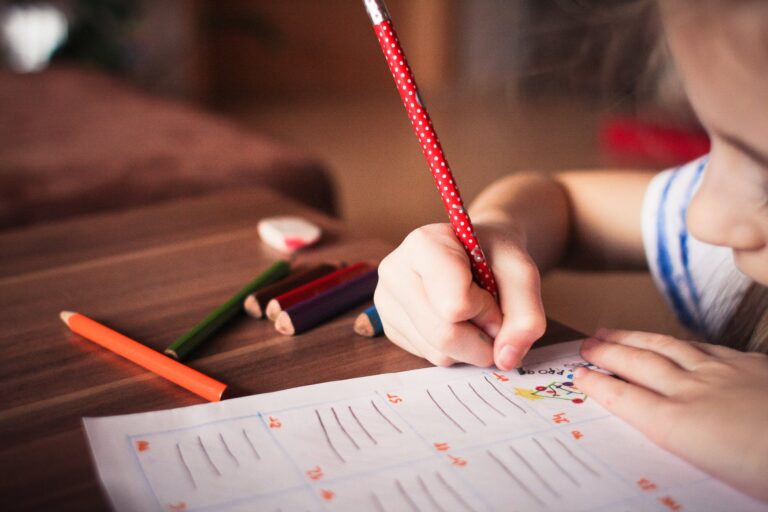 Have your kids break out the envelopes, stamps, glitter pens, stickers, and paper. Have them write letters to friends and loved ones, this will allow them to explore their creativity and keep up on their writing skills!
19. Make Your Own Play Dough!
Do you need a recipe? Click here for a super easy one. All you need is one cup of flour, a quarter of a cup of salt, half a cup of hot water, and food coloring.
20. Practice Journaling
Journaling is a great way to teach your kids to express their feelings, journals are a safe place where kids can express what they're feeling without having to worry about judgment. They can customize their journals and work on their writing skills!
21. Play Board Games
There are so many fun games to choose from Scrabble, Sorry, Trouble, Monopoly, Candy Land, Uno, and so many more!
22. Complete a Puzzle
Puzzles are great for family bonding and keeping the brain active. They're also great for the whole family since you can choose the difficulty of the puzzle.
23. Play Charades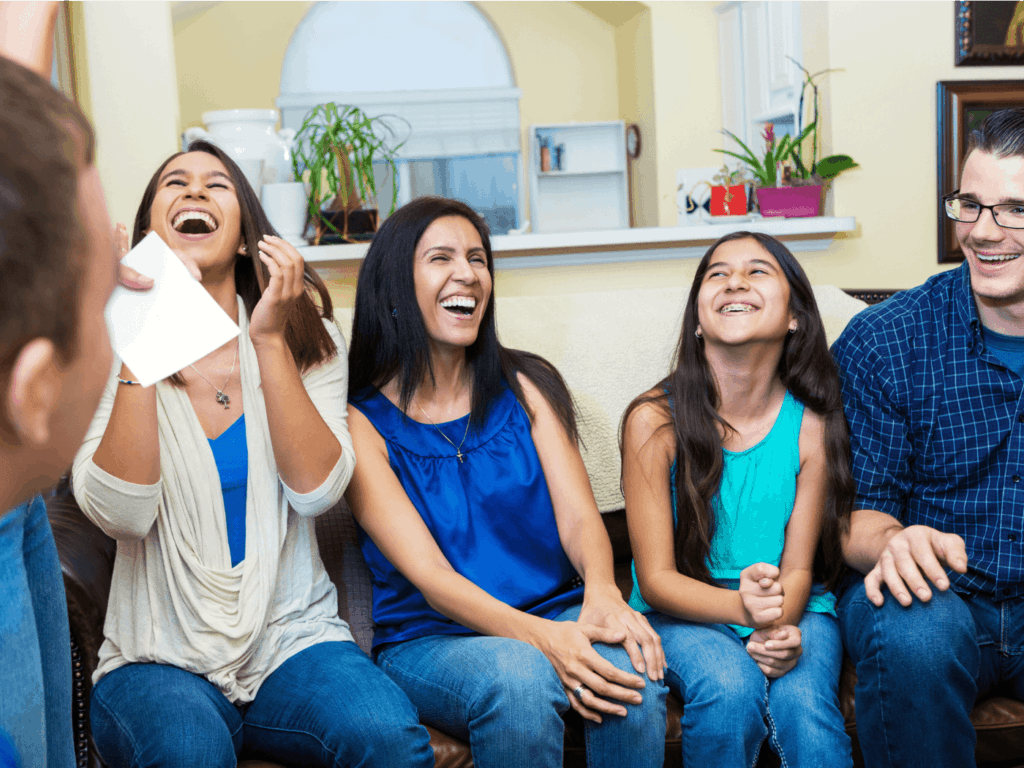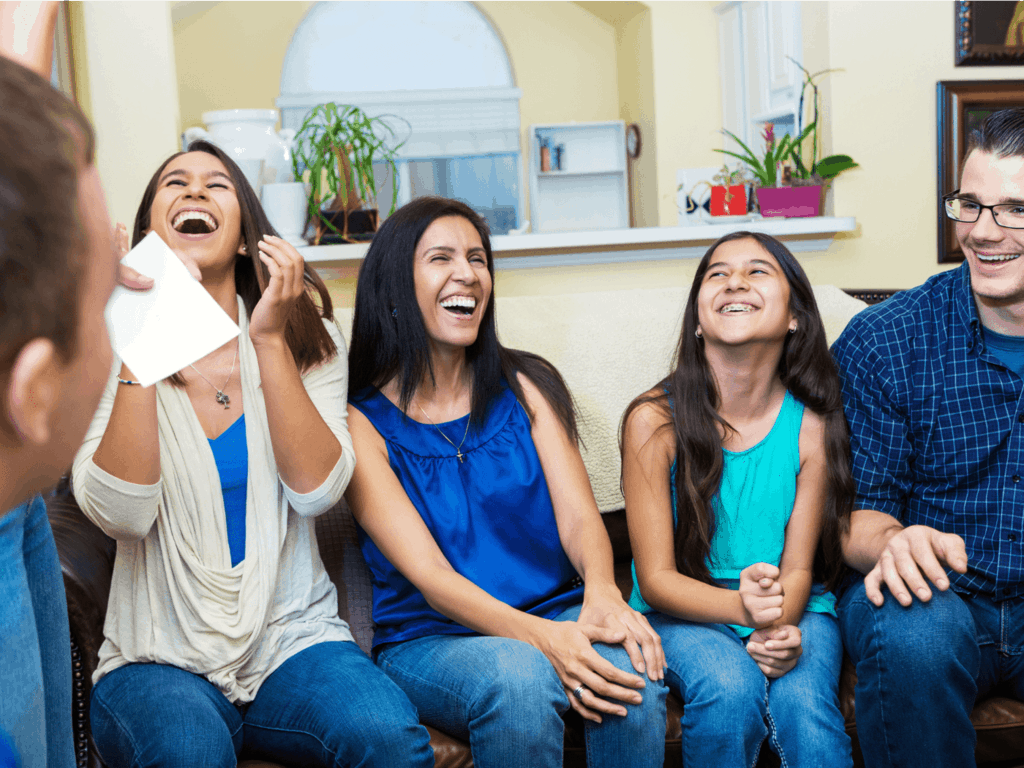 The classic game will get rid of any boredom you or your kids may be feeling!
24. Bake Something
Baking is always a fun thing to do, you get to make whatever you want cupcakes, cakes, donuts, pie, etc!
25. Make Pizza
Everyone loves pizza, you can make one large pizza for the entire family or several small pizzas to cater to everyone's favorites!
26. Complete Chores
It's never too early to teach your kids how to do chores like mopping, sweeping, and laundry. They're important life skills to have!
27. Play Dress-up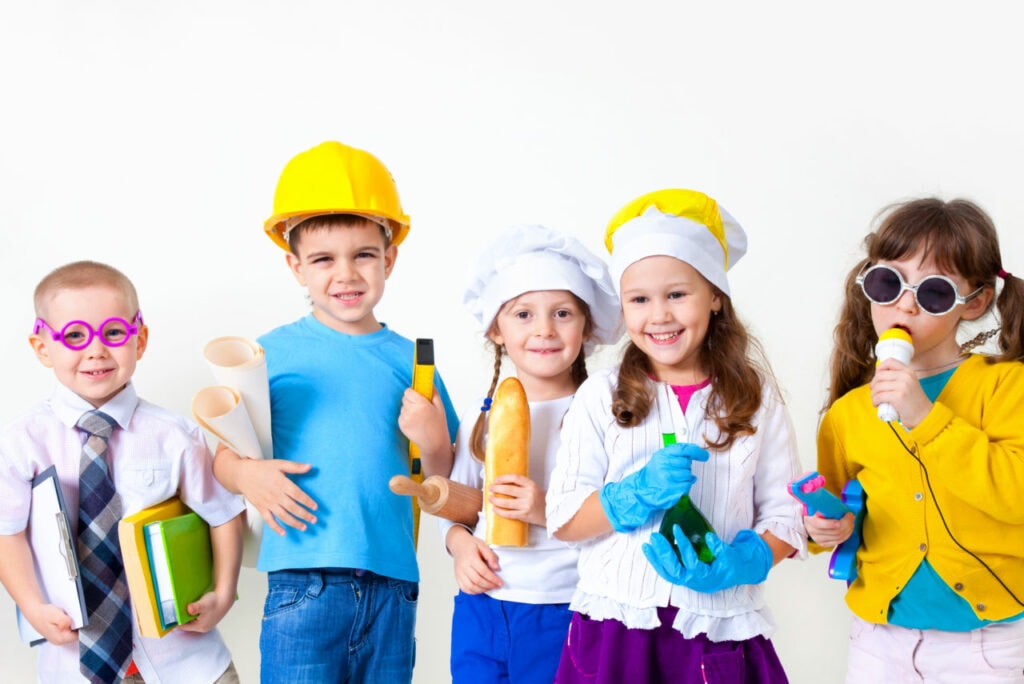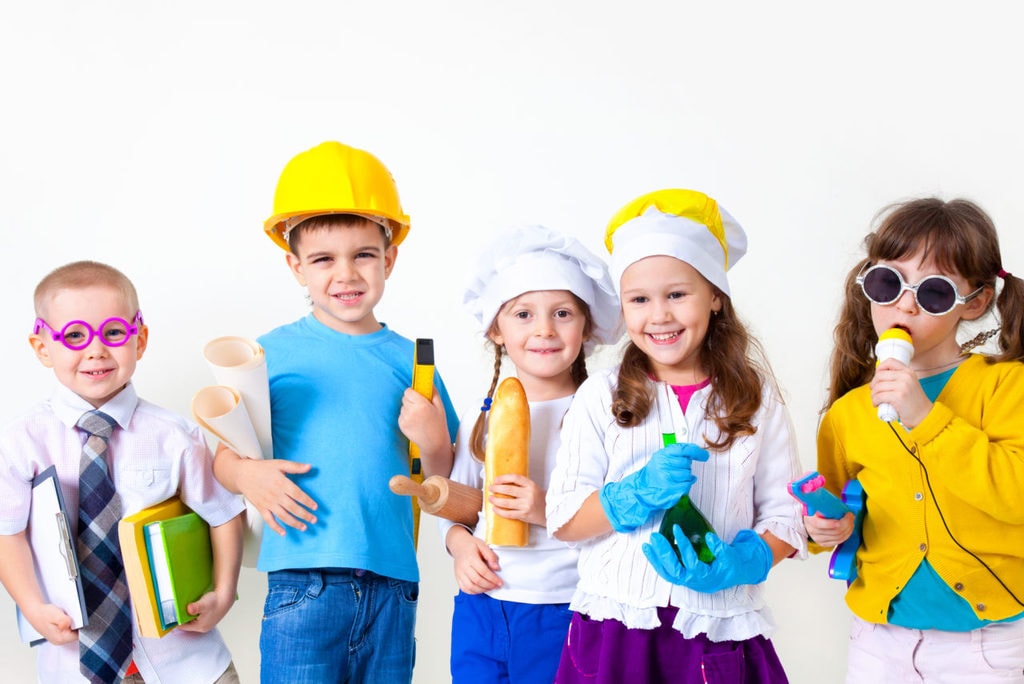 Dress-up is an activity that never gets old, your kids can be pirates, presidents, dinosaurs, and so much more!
28. Watch Bill Nye the Science Guy
Watching Bill Nye will keep your kids entertained and teach them science at the same time!
29. Practice Another Language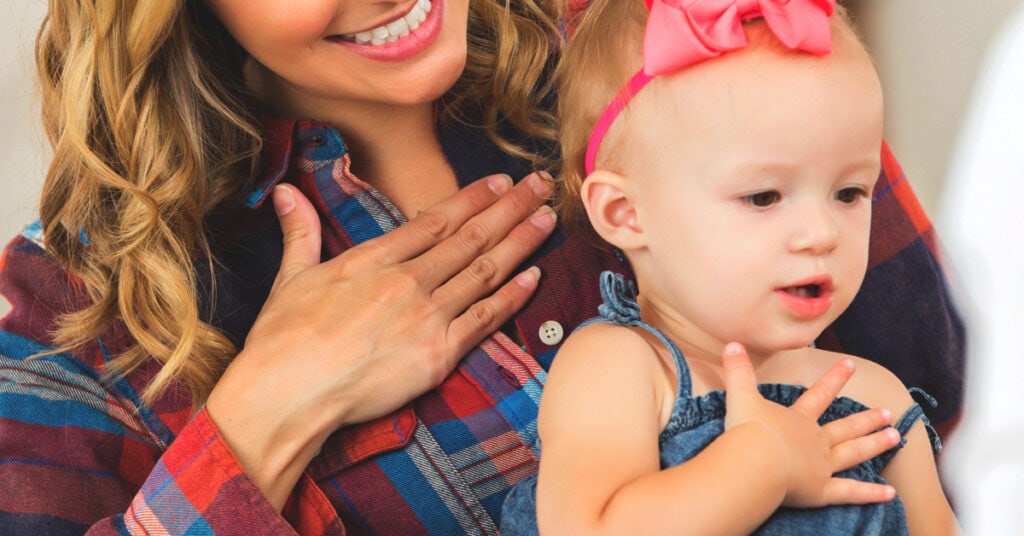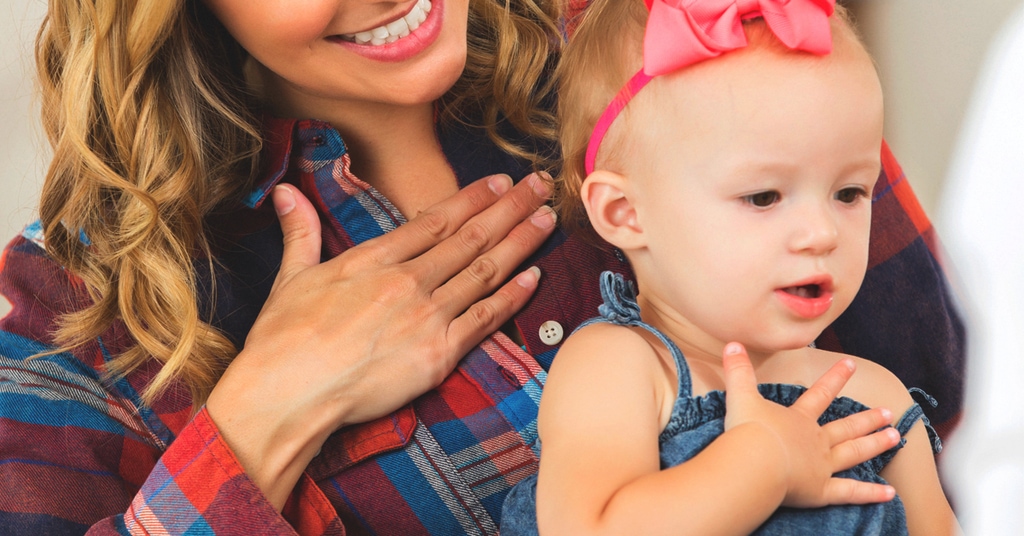 Whether it's Chinese, Spanish, Korean, or sign language, practicing another language passes the time and broadens your children's horizons.
30. Make a Vision Board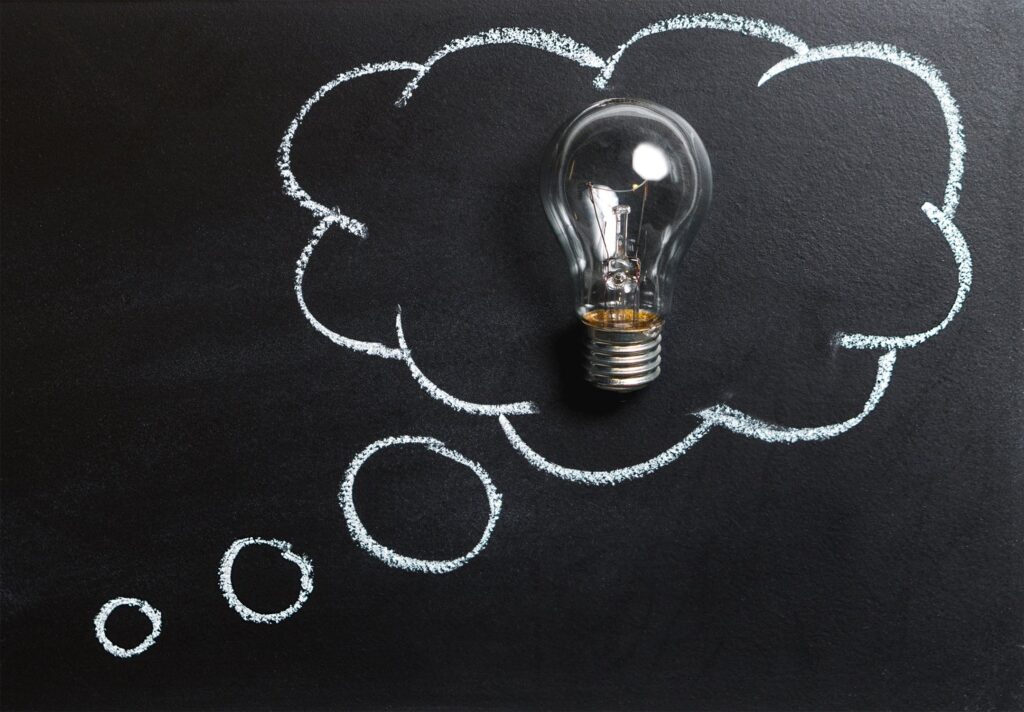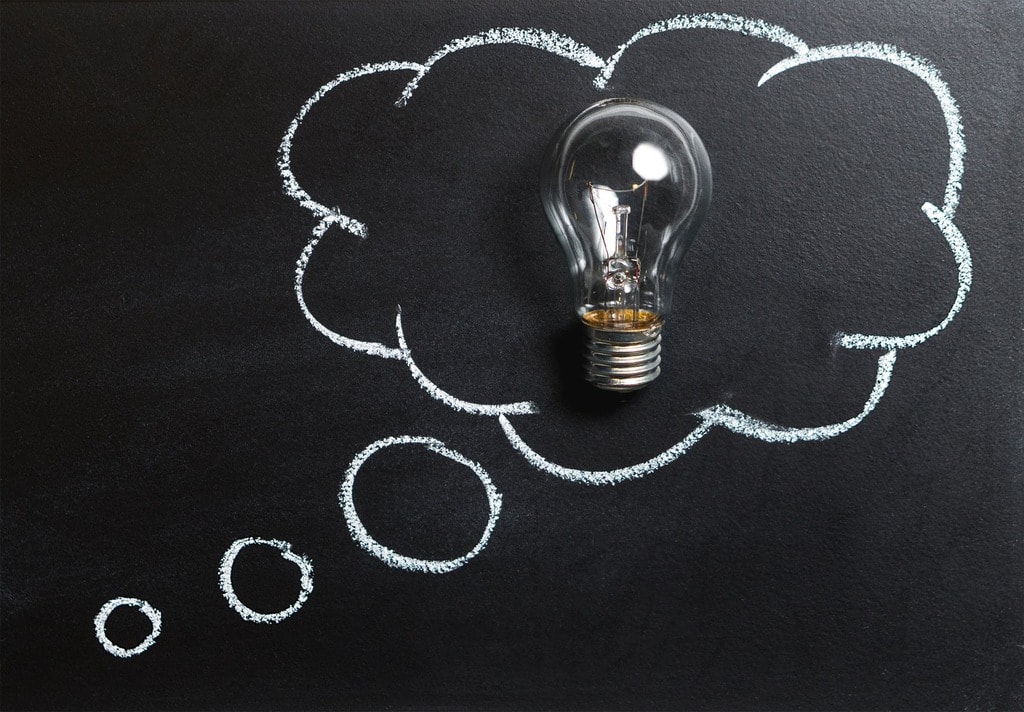 Vision boards are fun arts & crafts projects. Your kids can envision their futures. They're also a great piece of memorabilia!
31. Practice Spelling
Make spelling fun by setting up a spelling contest, you can choose the reward!
32. Make Slime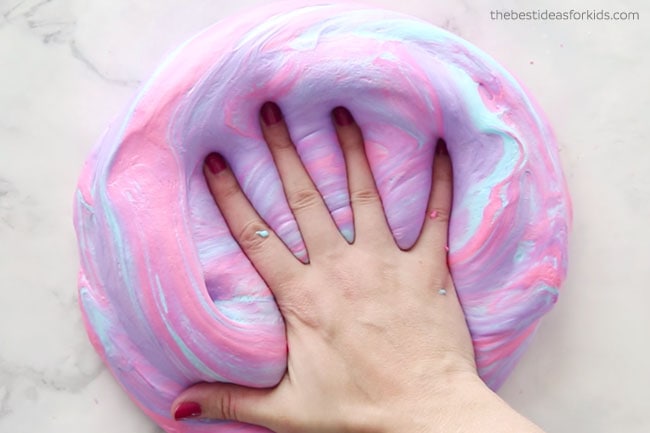 Do you need a recipe? Click here for a super easy one. All you need is two-thirds of a cup of Elmer's white glue, half a teaspoon of baking soda, a quarter of a cup of water, two to three cups of shaving cream, and one and a half tablespoons of contact lens solution.
33. Paint or Draw a Self-Portrait
You can easily create a self-portrait with pencils or markers. But if you want to make things more challenging try having your kids make a self-portrait out of things like pasta, buttons, or any other random things you can find!
34. Create Indoor Hopscotch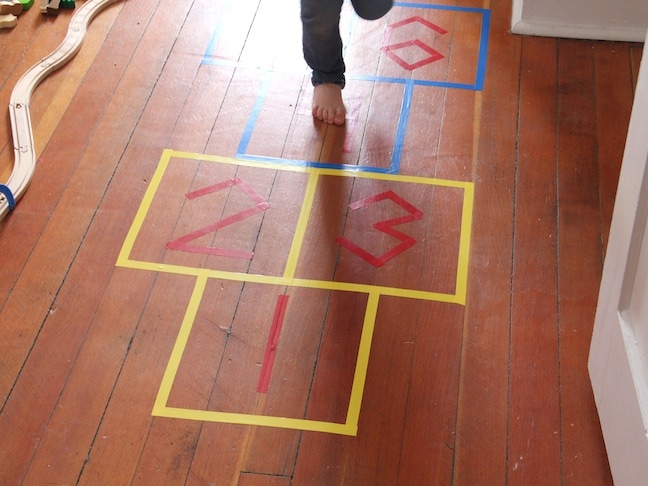 Create indoor hopscotch easily with tape!
35. Listen to a Podcast
Podcasts are a great form of entertainment. There are so many out there, you can definitely find one that will satisfy the whole family.
36. Monitor Animal Cameras
Many zoos and websites offer live cameras that you can watch, you can see animals in Africa, aquatic animals, and so many more!
37. Facetime with a Relative or Friend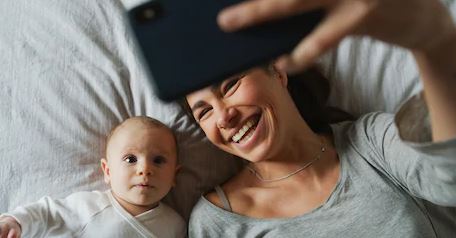 Keep your kids social interaction up by facetiming a friend or relative!
38. Have a Movie Night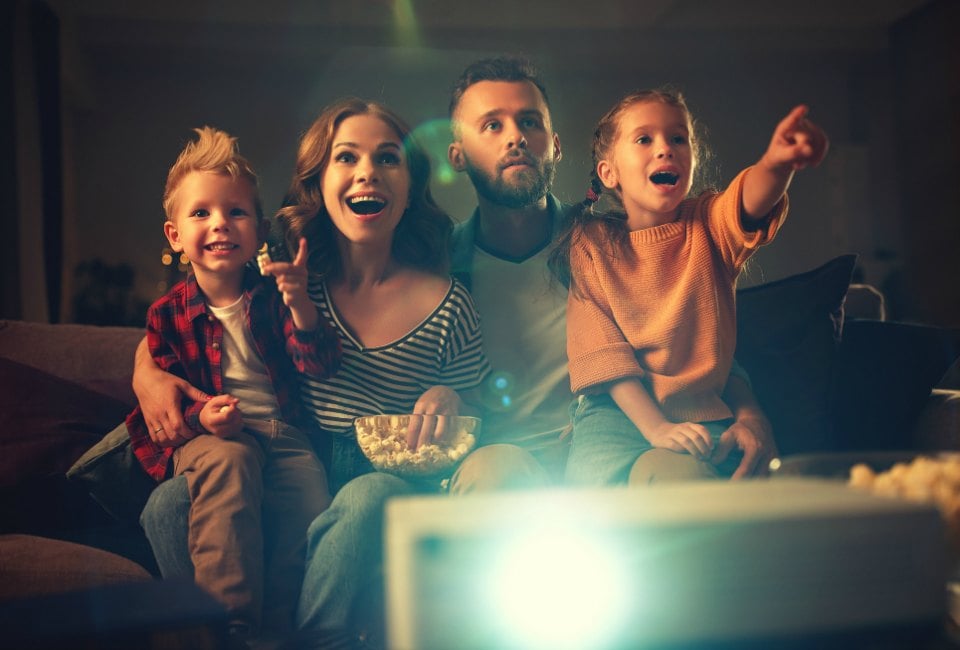 Grab your blankets and popcorn for a movie night with the family. Do you need help picking a movie to watch? Try using a random movie generator!
39. Build with Legos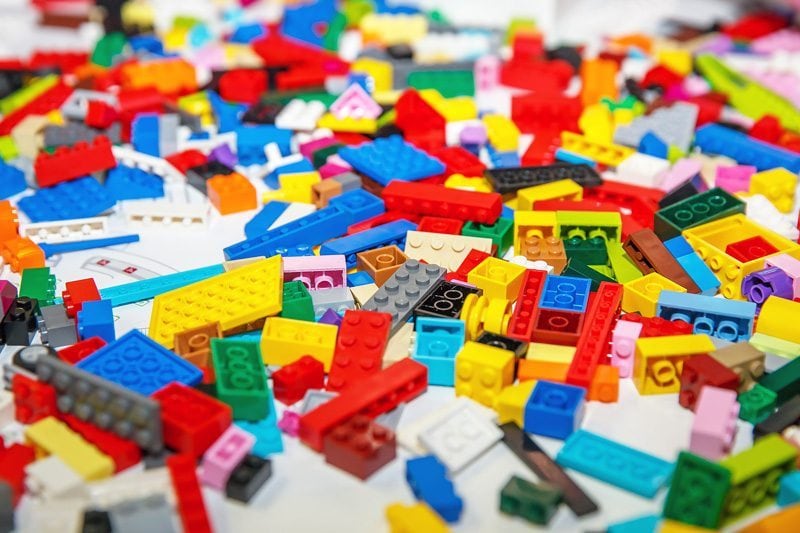 Get your kids' imagination going with Legos, the building possibilities are endless!
40. Create an Obstacle Course
Keep your kids active by creating an obstacle course throughout the house. You can use anything, pillows, cushions, blankets, toys, etc.
41. Have a Fashion Show
Create a little runway for your kids where they can show off their most amazing outfits!
42. Have Your Kids Create an Animal Hospital with Their Stuffed Animals
Having your kids care for their stuffed animals teaches them empathy and will keep them busy for a while!
43. Play "I Spy"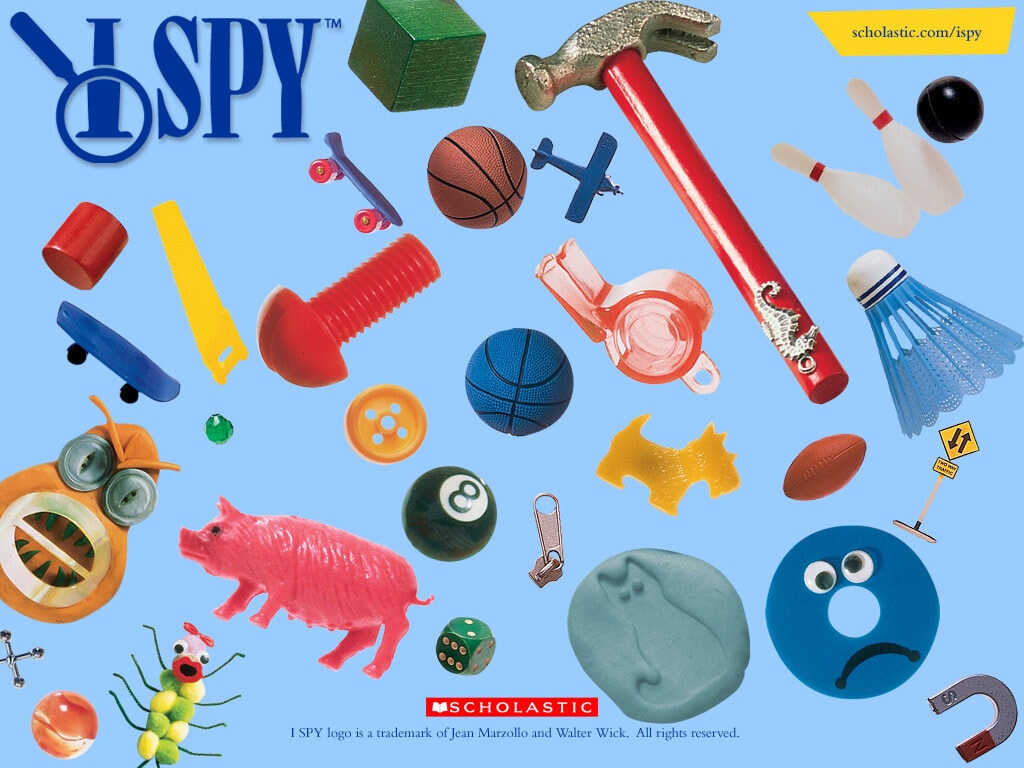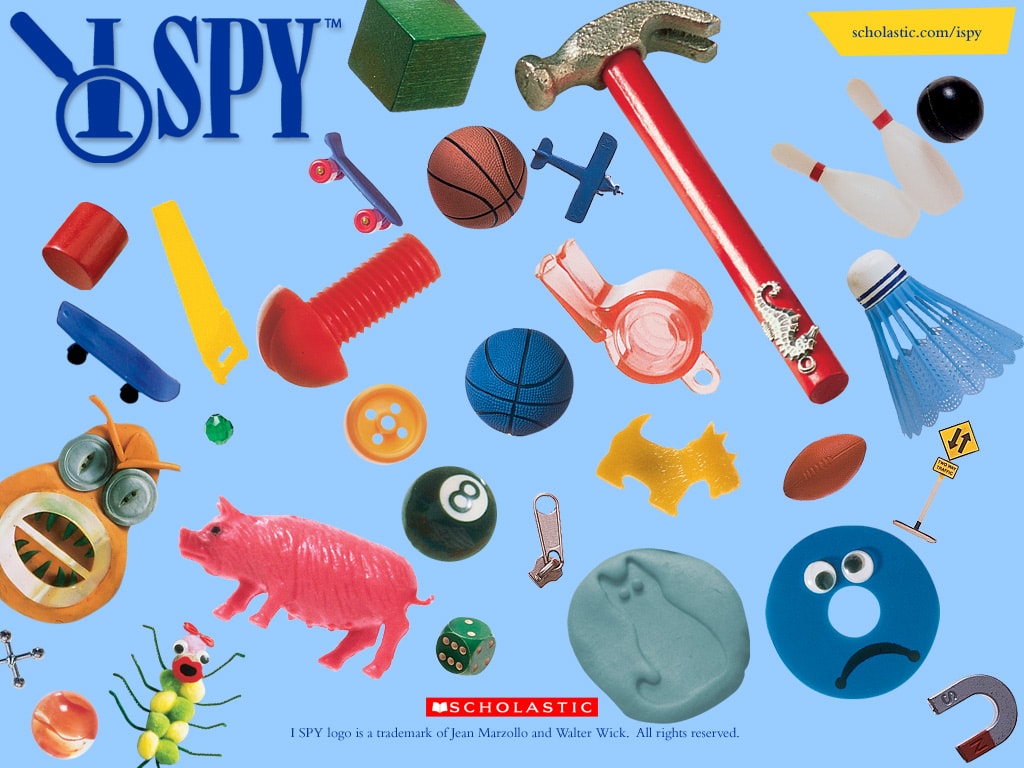 This super fun and classic game will keep kids busy for hours!
44. Learn a New Card Game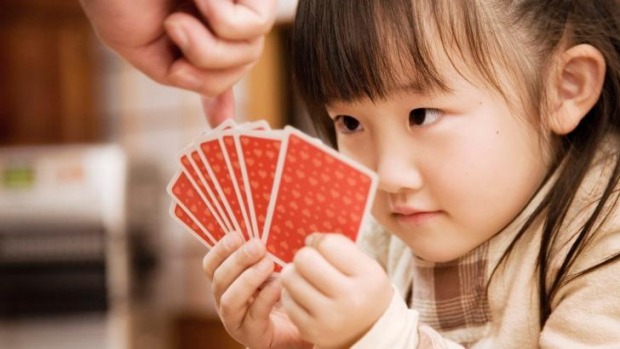 A lot of kids know how to play video games but do they know how to play popular card games? It's never too late to teach them the basics!
45. Make a Birdhouse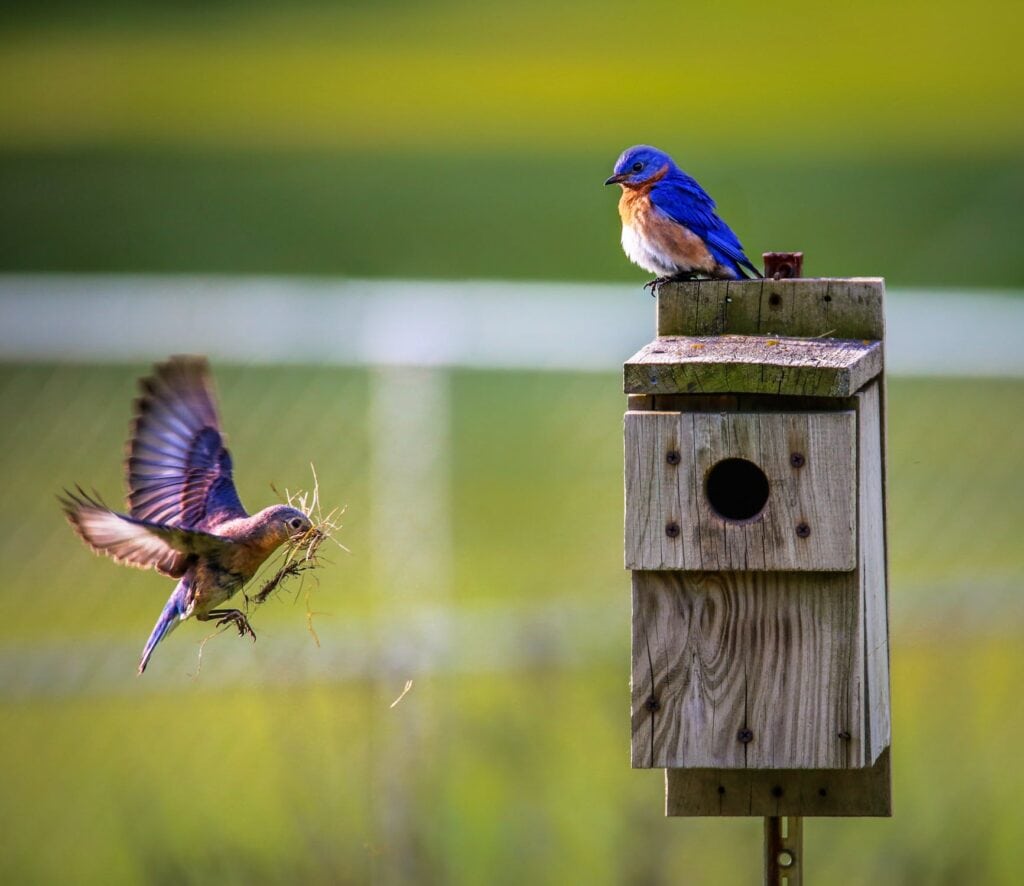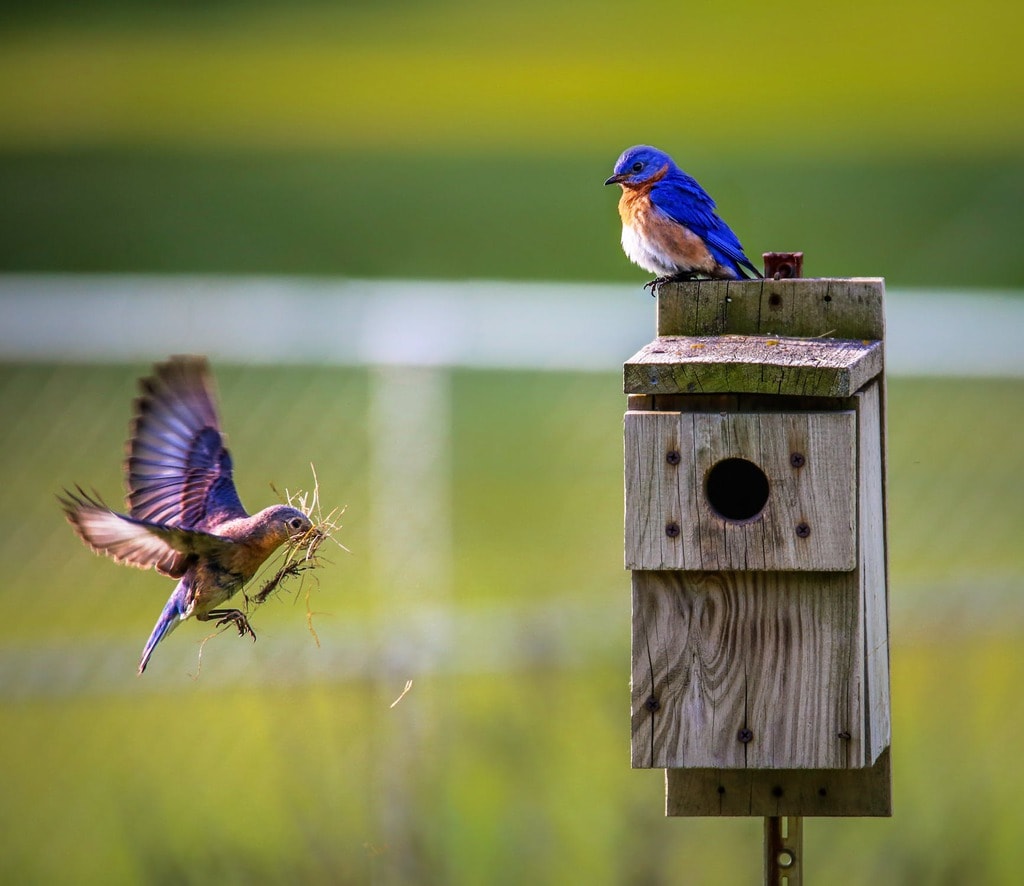 Kids of all ages can make a birdhouse, you can make them out of wood or even old milk cartons!
46. Have an Indoor Picnic
Indoor picnics are a great way to change up your family routine, be sure to have your kids help with the preparations!
47. Organize toys by Color, Size, or Shape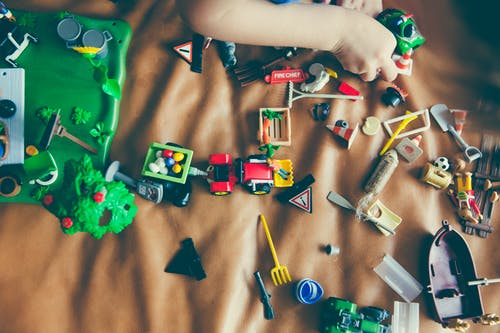 Having your kids organize their toys will help them learn shapes and colors, it will keep them busy, and it will clean up the house!
48. Make Masks
Your kids can become an adorable animal, a dinosaur, a monster, or anything they can imagine. Masks are a great option for pretend play.
49. Camp Out in the Living Room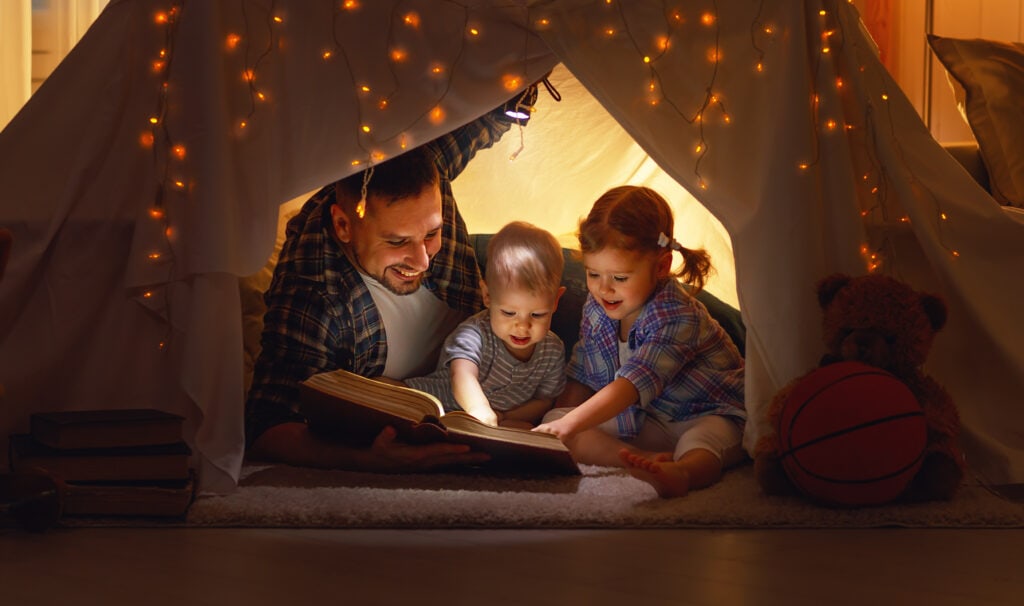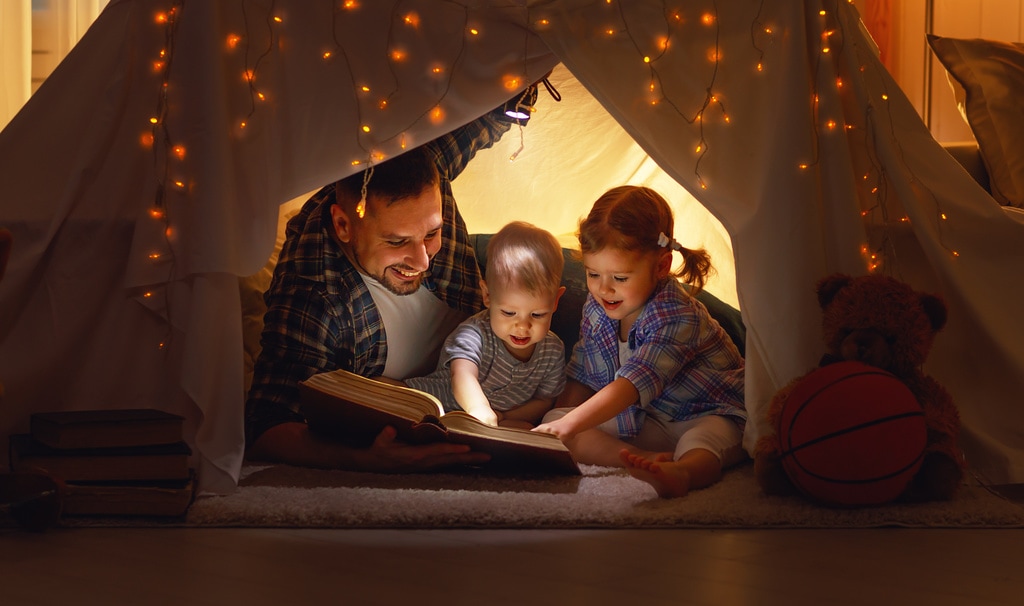 Grab the whole family and camp out together in the living room, it's a great way to bond!
50. Create a Fort
Round up your blankets, pillows, and cardboard boxes to easily create a fort that your kids will spend hours in.
51. Balance Beam
Easily create a balance beam with a 4×4 board.
52. Indoor Bowling
This doubles as a game and a craft! Have your kids create this with old water bottles, fill them with sand, and decorate. Once the craft is complete, get to playing!
53. Hot Potato
This game will have everyone in the family giggling, you can play the game the classic way or have the kids throw the "potato" with some music. Whoever has the potato when the music stops loses.
54. Indoor Bubbles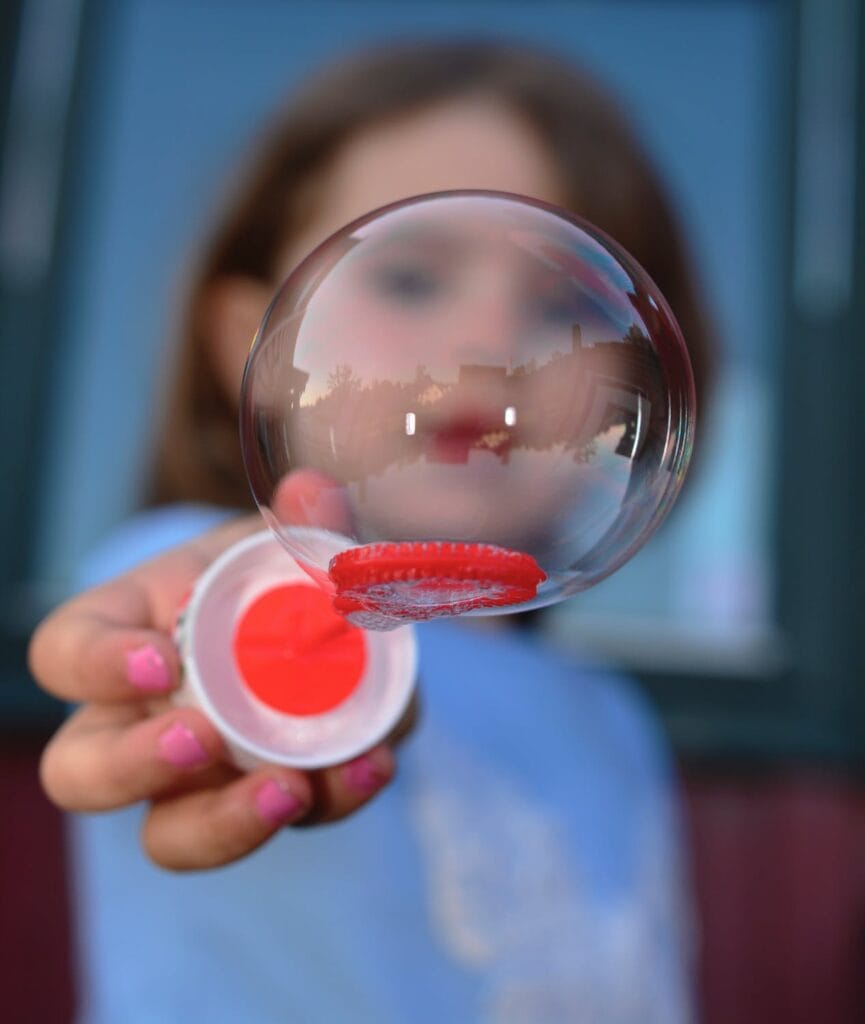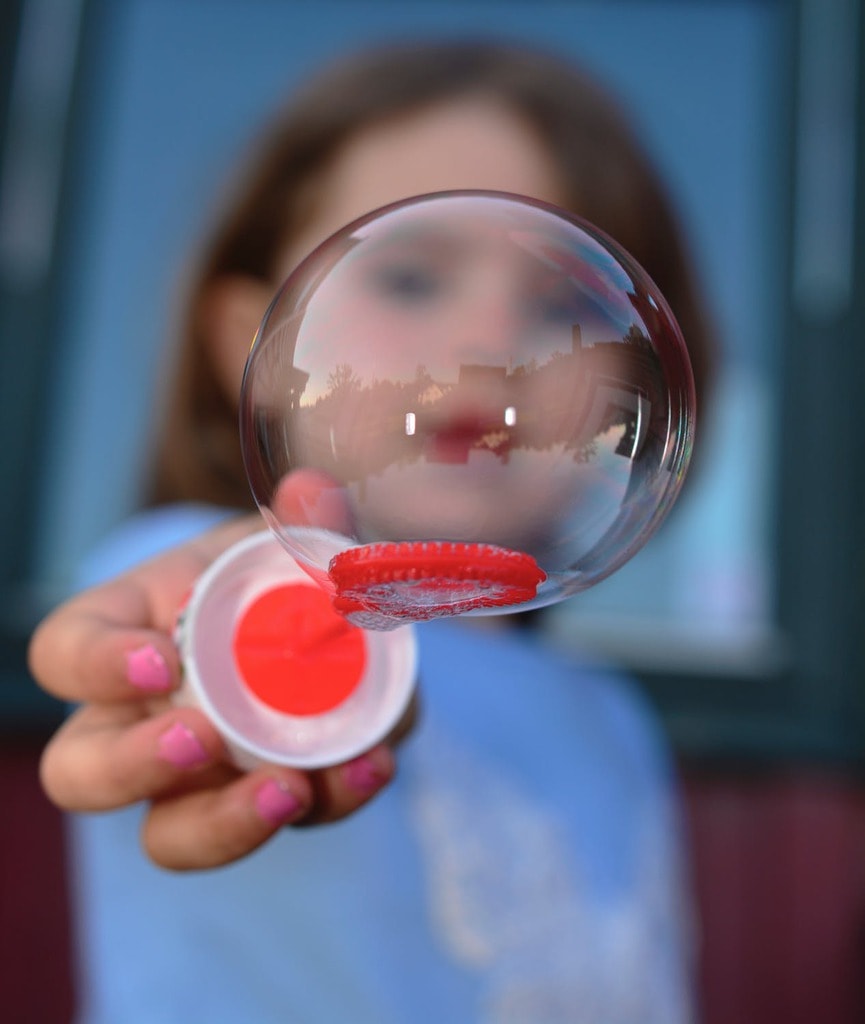 Bubbles don't have to be exclusive to the outdoors. You can create an indoor bubble game with a plate and straw for each child, dish soap, and water. Put a small amount of soap on each plate, add a little bit of water and mix. Use the straw to create large bubbles on the plate. Challenge the kids to see who can blow the biggest bubble!
55. What's in the Box Sensory Game
Find any box that has a lid and cut some holes on each side. Make sure they're big enough for your kids' hands to fit in. Put an item inside the box and have your children guess what it is!
There are 55 Things You Can Do To Keep Your Kids Entertained at Home! We hope these activities inspired you. Do you have a favorite activity from this list? If so, which one is it? Have you ever done one of these activities with your family? If not, are you considering it? Please feel free to leave a comment, we would love to hear from you!
For more DIY projects check out, 25 DIY Christmas Card Holders – That Double As Festive Decor, 25 Woodworking Projects For The Garden, 15 Creative Woodworking Ideas, 21 Things You Can Build with 2X4's, and 15 Easy Beginner Woodworking Projects.