In this post, we are going to focus on 15 creative woodworking ideas. The goal of this is to help you find fun and creative woodworking ideas to inspire you to make some great pieces. We have gathered 15 creative woodworking ideas to help you easily create pieces for gifts or your home.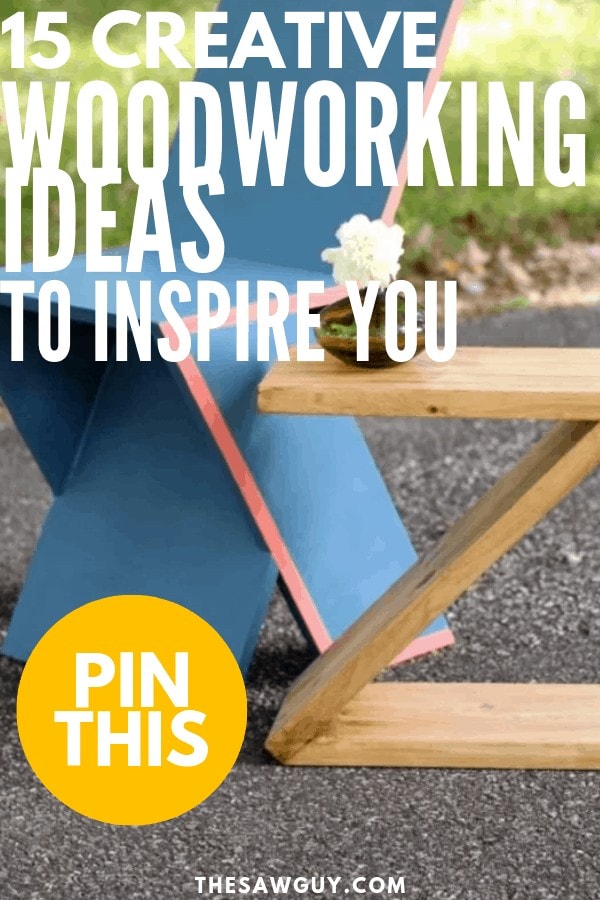 1. Wooden Piggy Bank
This wooden piggy bank is so cute and super easy to make for someone with previous woodworking experience. This idea is definitely unique because it's not something you see very often. You can either make this for yourself or you can make it and give it as a gift. It may not seem like much but just the sheer cuteness of it will make everyone love it.
2. Cat Tree Made From Real Trees
Are you looking for a fun way to spoil your pets? This cat tree is really cool and super cute. Your cats will love it. Most cat trees that you see are made with plastic leaves that look cheap and break easily. This idea is unique because it uses real trees which is not something that you see very often. Another plus is this tree is a lot more sturdy than store bought ones, so you don't have to worry about your cats tipping it.
3. Coffee Table Made From Crates
This coffee table is really easy to make. The main material is crates. This idea is definitely unique because the crates give it a really interesting design. This coffee table would be a great gift. It is simple so this means whoever you give it to will definitely be able to tie it into their home somewhere. If you need to change the color you could simply paint or stain it.
4. Desk Organizer
This desk organizer is really cool looking. This desk organizer allows you to store all your miscellaneous desk supplies. This idea is unique because desk organizers don't tend to look like this. This desk organizer may be hard to make if you are a beginner woodworker, but you can do it!
5. Zig Zag Wall Shelves
Are you looking for a creative piece to display your things? This wall shelf looks beautiful and provides you with more storage. This idea is very modern looking and because of its shape. You can store and display things like books, trophies, magazines, figurines, picture frames, etc. This woodworking idea may be complicated for a beginner woodworker but it can be completed by researching some tips.
6. Platform Bed
Do you want a platform bed without having to pay a pretty penny at IKEA? You can make a platform bed yourself for a lot cheaper. Another great thing about this idea is that it is super easy to make. So even if you're a beginner you can make this idea. You can also customize this with paint or stain to fit the style of your room.
7. Picture Frame Made From an Old Door
Do you have an old door lying around that you don't know what to do with? If so, you can create a picture frame! This is another idea that is really easy to make. The toughest part about this project is choosing what photos to use.
8. Toy Bins
Do your kids often leave toys and games strewn across the floor? If so, you can create these toy bins to keep everything in order. These toy bins are easy to make and are also easily customizable. You can keep these as plain as possible or you can use paint to add some pictures and details.
9. Beauty Station
Do you have trouble keeping all your beauty supplies organized? If you do then this beauty station is perfect for you. With this, you can organize your supplies in a variety of ways. You can organize it by type or by order of how you use the supplies. If you don't need a beauty station you can also use this to organize office supplies!
10. Barrel Coffee Table
Do you have an old barrel lying around anywhere? If so, you can repurpose it to make a coffee table! This coffee table is cool because it can also be used for storage. The top part of the coffee table opens and gives you access to a compartment. You can store pillows, blankets, books, magazines, etc. If you're not fond of this coffee table check out how to make a coffee table from pallets – chevron style.
11. Modern Z-Shaped Table
Are you looking for a modern decor piece for your home? This table is perfect for that. It is small and can fit anywhere you want it too. It's super easy to make too! All you need is wood, screws, nails, wood glue, wood filler, and stain or paint.
12. Earring Stand
Do you lose your earrings often? If so, this earring stand is perfect for you. This earring stand allows you to hang your earring from it. This will keep them in a safe location until you are ready to use them.
13. Wooden Arrow
This wooden arrow is a great way to fill any empty spaces on your walls. This project is great for beginners because it gives practice for cutting angles, and it doesn't take long to make. For more woodworking ideas check out 15 easy beginner woodworking projects.
14. Produce Stand
This produce stand looks expensive but really it is cheap and only takes a few hours to make! With this stand, you will be able to store all your produce. This stand is convenient because you will be able to grab what you need and go.
15. Console Table
This console table is a bit more intricate looking than most, this makes it a good statement piece. You can use this in the entryway of your home to welcome guests, or you can use it in your living space to display your memorabilia.
If you would rather pick up a high quality and reasonably priced console table check out Artisan Born's amazing line of console tables available on their Etsy shop: Live Edge Walnut Console Table, Solid Black Walnut Narrow Console Table, and Handmade Live Edge Walnut Narrow Console Table.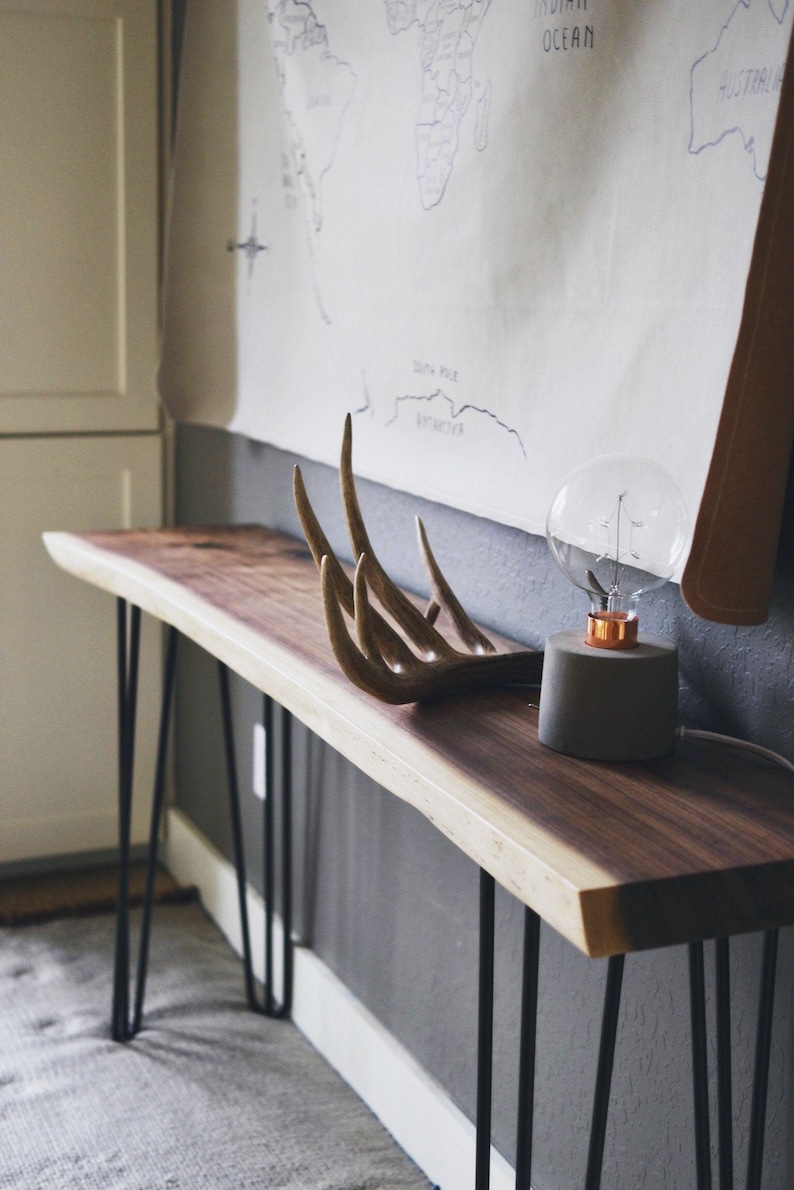 There are 15 creative woodworking ideas! We hope these ideas help inspire you to create some creative things. Have you created any woodworking pieces before? If so, what did you make? Do you have a favorite idea from this list? If so, are you going to make it? We would love to hear your thoughts, please feel free to leave a comment. For more woodworking ideas check out, 50 woodworking projects that sell online.