Who doesn't love a gift that is handmade? I have gathered 2 diy Christmas gifts for kids to play with this holiday season! You will find a variety of gifts for girls and boys, that will put a smile on their face. Sometimes store bought toys just don't last like they used to, create your own toys that will last.
1. Parking Garage for Toy Cars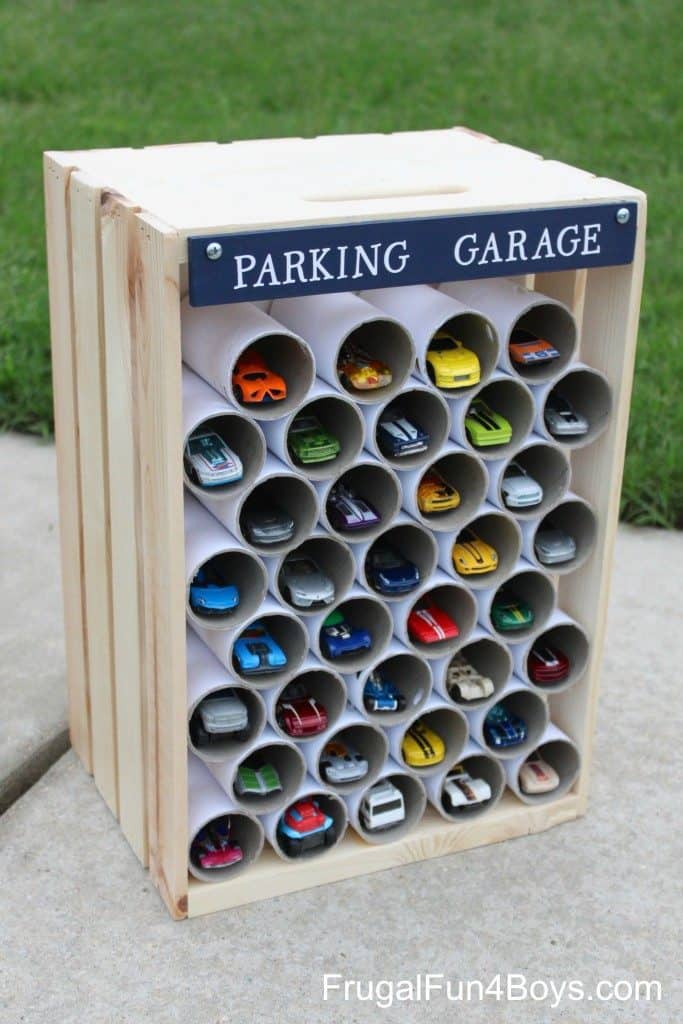 Frugal Fun 4 Boys shares a very creative way to store those toy cars that are stuffed in your child's toy box. Not only is it fun for your child but it helps keep things organized. See how they made this.
2. No-Sew Minecraft Pillows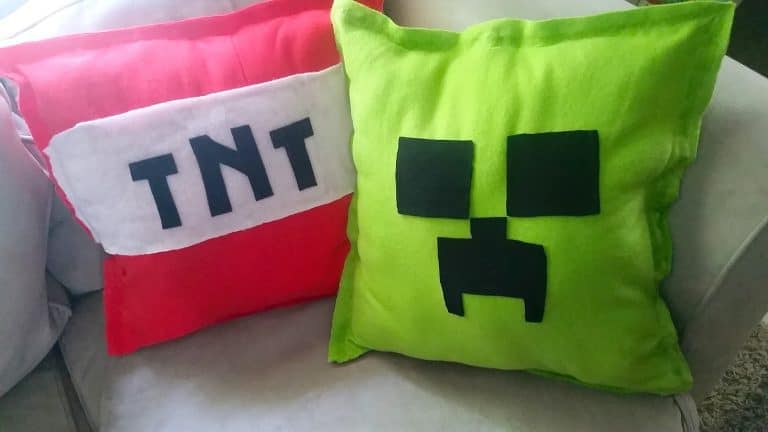 Surviving A Teacher's Salary made these really fun Minecraft pillows that don't require sewing. For any child who has a love for the Minecraft game, this could be a fun gift to have for their bedroom. Make your own with their tutorial.
3. Children's Crayon Holder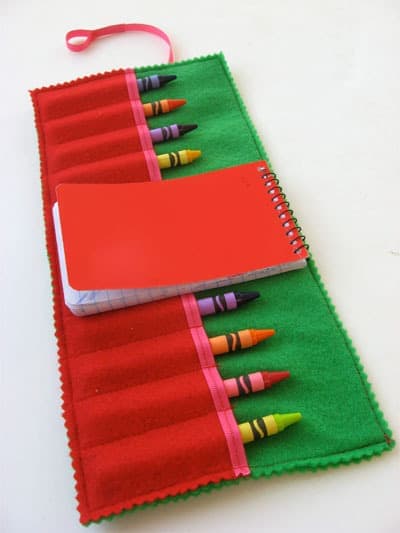 Skip To My Lou created this really neat crayon holder made from felt. It didn't take much time to make, and the kids went crazy over the neat and fun design. Head over and grab the tutorial.
4. DIY Lego Play Table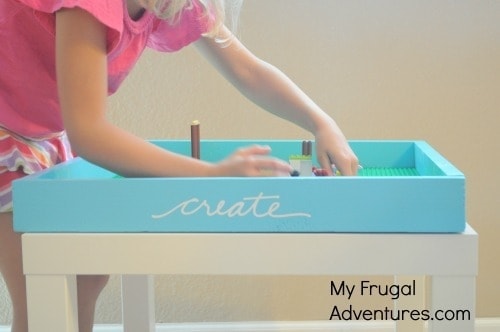 My Frugal Adventures created this wonderful Lego play table that is great for your child to build and create. Move it where you want, with ease, and helps to keep Lego's off the floor and getting stepped on. See how they made the table.
5. Easy No-Sew Fleece Blanket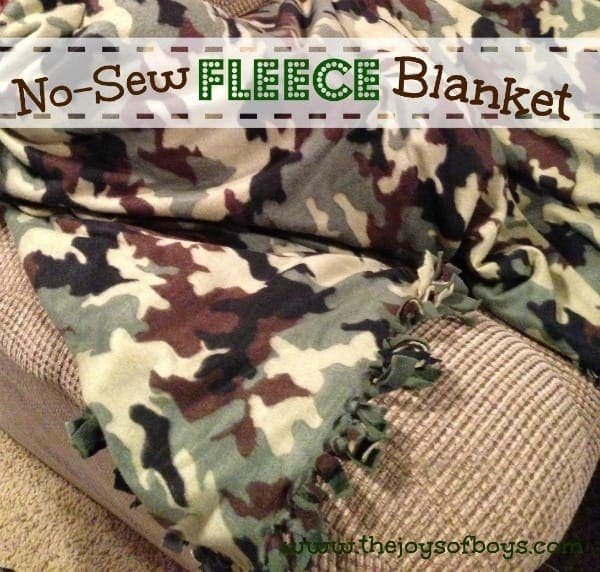 The Joys of Boys shows you just how easy it is to make this no-sew fleece blanket. These are so soft and kids love cuddling up to them for movie nights and even for bedtime. Learn to make your own.
6. Fabric Play Tent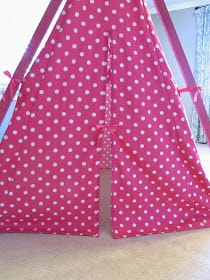 The Modest Homestead shares a really clever play tent for your child. Pick out some fun printed fabric and create a little hideaway for your child. Make your own here.
7. DIY Pillow Bed for Kids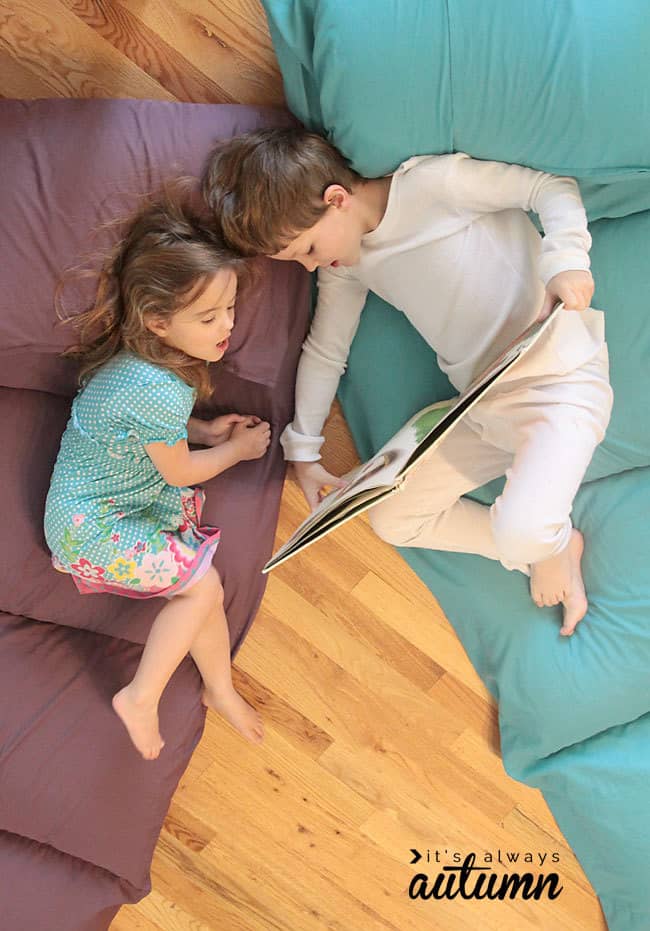 It's Always Autumn created kid beds out of pillows. This is great for movie night for your child to lay out on, sleepovers, and just having fun anytime. Check it out here.
8. Play Dough for The Bath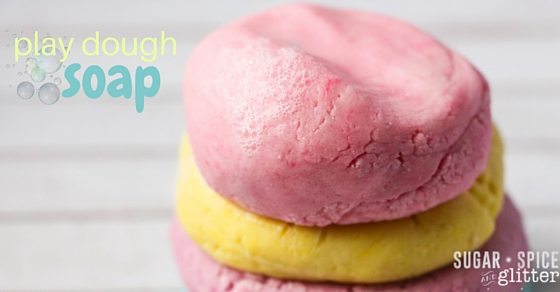 Sugar Spice and Glitter created fun play dough that can be used in the bath for added fun. If your child loves bath time give them something to look forward to. Learn to make some.
9. Dollhouse For Kids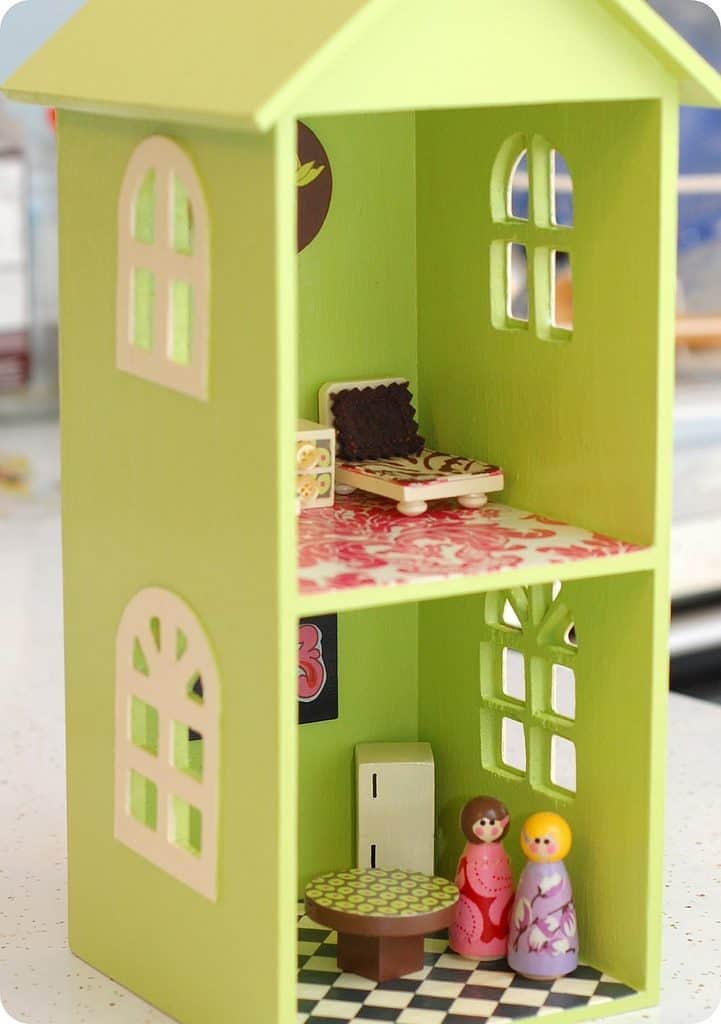 Sew She Sews made a really unique dollhouse out of a CD Shelf. This is great for little girls to spend hours of playtime and lots of imagination used. Plus it cost a fraction of buying one. See how they made it.
10. Dollhouse out Of Recycled Cardboard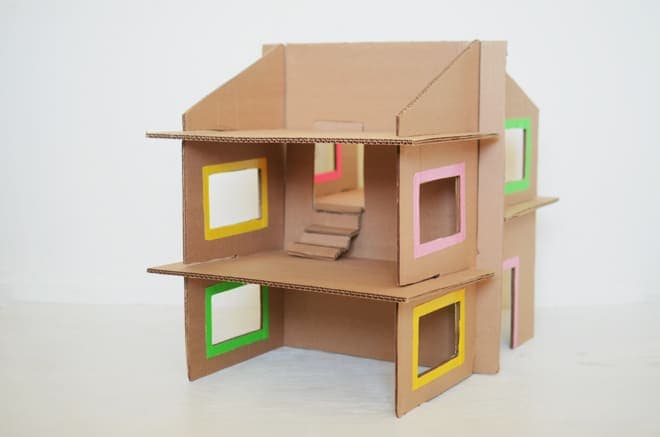 Cakies has another great dollhouse idea using recycled cardboard. I think this dollhouse turned out perfect, and any little girl would love playing with it. Tutorial here.
11. Cloth Hopscotch Mat DIY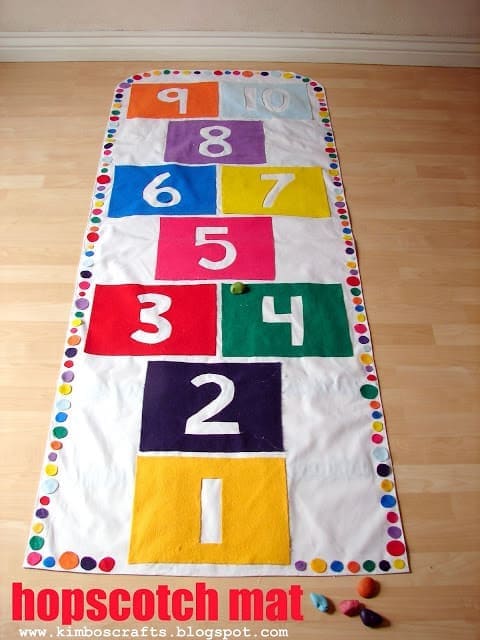 Let your kids enjoy outdoor fun with this homemade hopscotch mat that A Girl and A Glue Gun made. It is really creative and will help cure cabin fever. Check it out here.
12. DIY Racetrack Mat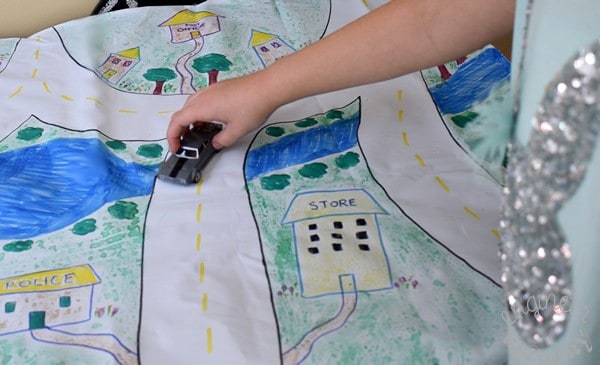 Have a little guy who loves cars? Make this homemade racetrack mat that Engineer Mommy made. It is a very affordable option and your kid can have fun for hours. See how they did it.
13. Toddler Soft Cubes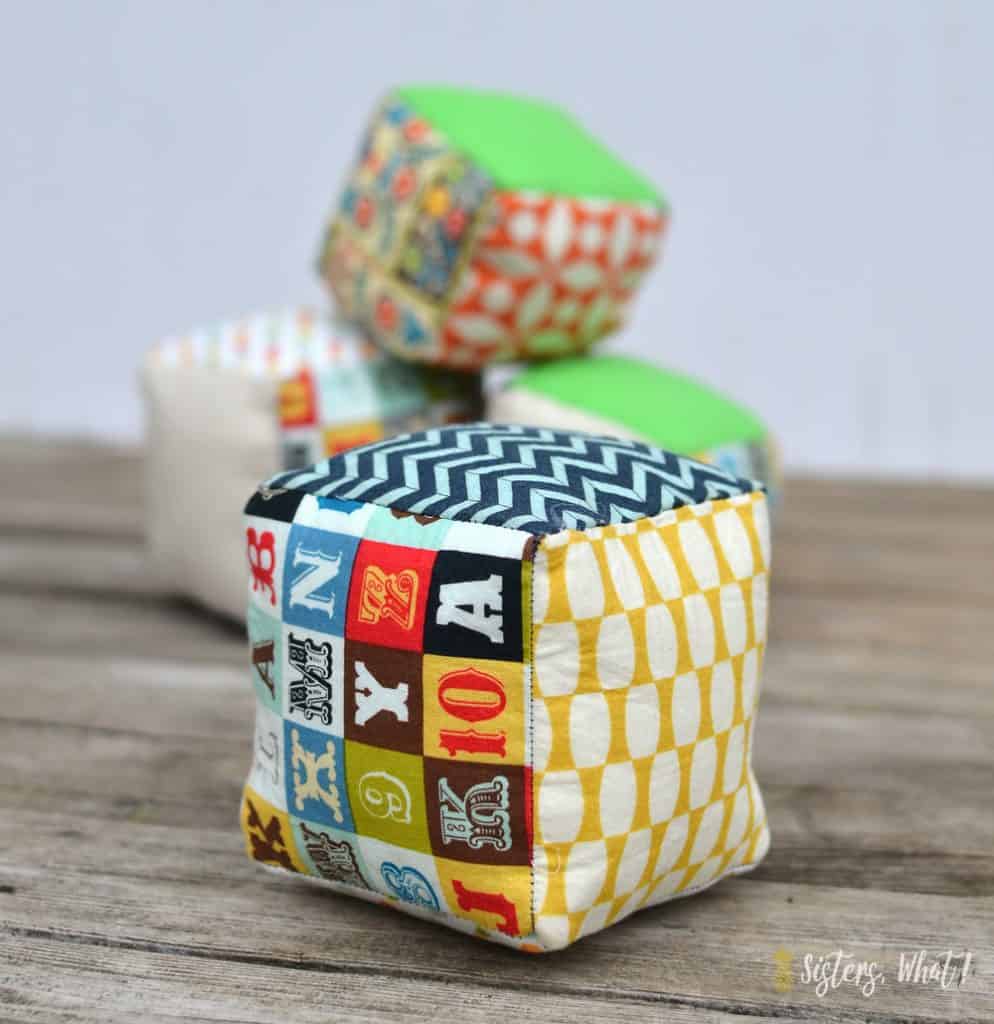 Sisters What shares how they had a new addition get welcomed into the family and wanted some toys for baby. They made these soft cubes and they turned out just like what you buy in the store. Make your own here.
14. Nightstand Kid Workbench DIY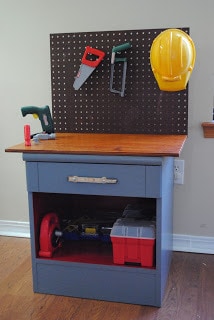 Have an old nightstand? Transform it like The Frugal Granny Did. She added some paint and other additions and gave this nightstand a total transformation. See how she did it.
15. Homemade Puppet Theater For Kids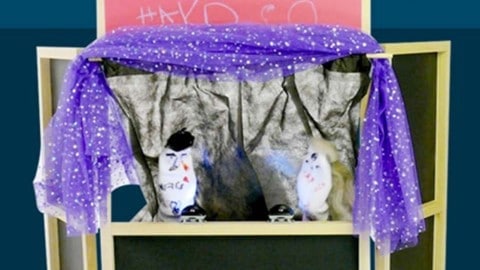 DIY has a video where they show you how they made this fun puppet theater. I think all kids deserve to have the memory of playing with hand puppets. Watch how they made it.
16. Handmade Wood Puzzles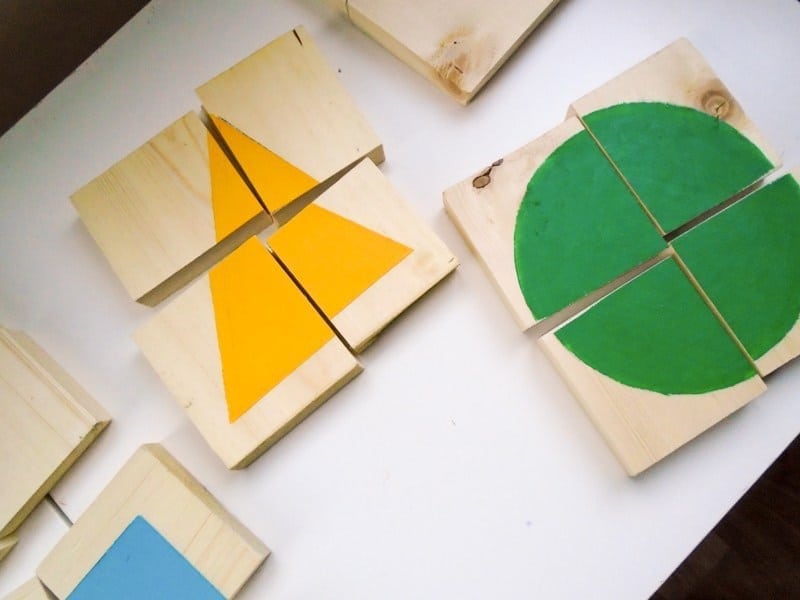 In The Playroom had a great idea on making these stunning puzzles. I like the bold colored paint and simple design. Learn how to make them.
17. Handmade Cardboard Play Airport

Non Toy DIY created this airplane runway out of cardboard for her kids to play with. If you have some toy planes this might be a great gift. See how they made it.
18. Handmade Marshmallow Gun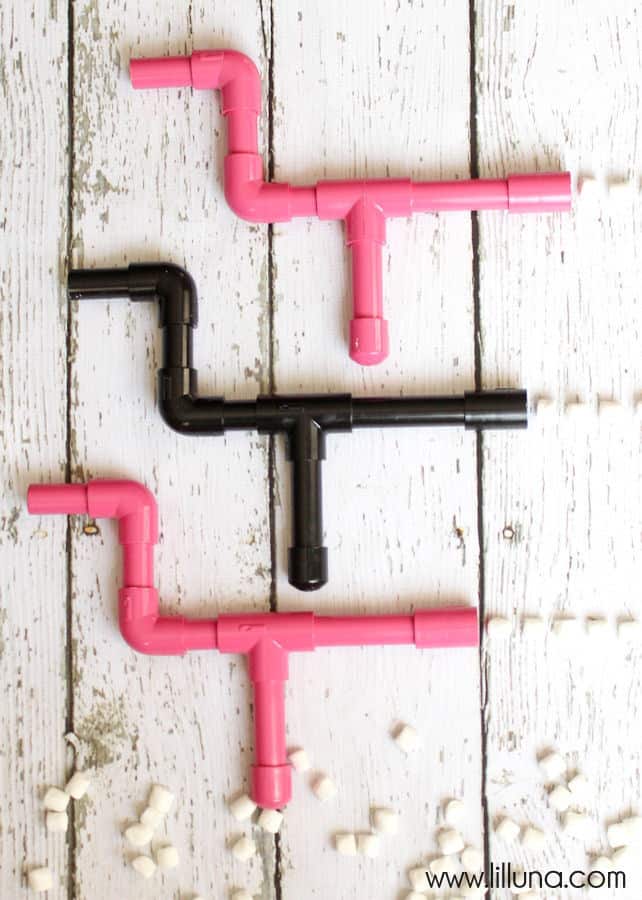 Lil Luna created homemade marshmallow guns that will give your child endless hours of fun shooting out soft marshmallows. Check out how they did it.
19. Super Hero Capes DIY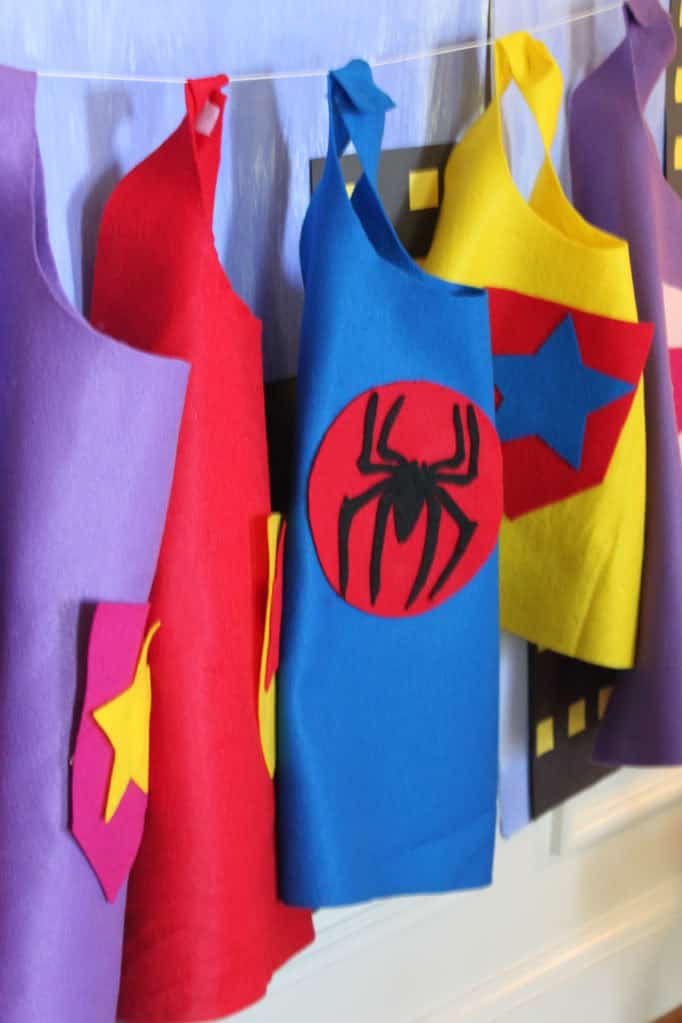 Jolly Mom had a brilliant idea that she shared on her blog. Super Hero capes that are great gifts so your child can use for playtime and using their imagination. Head over and learn how to make your own.
20. Adorable Princess Crowns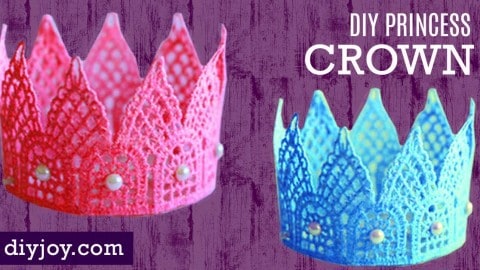 DIY Joy is at it again with another DIY. This time it is fun princess crowns for those who want to play and act like they are royalty. Check out the tutorial.
21. Wood Instrument DIY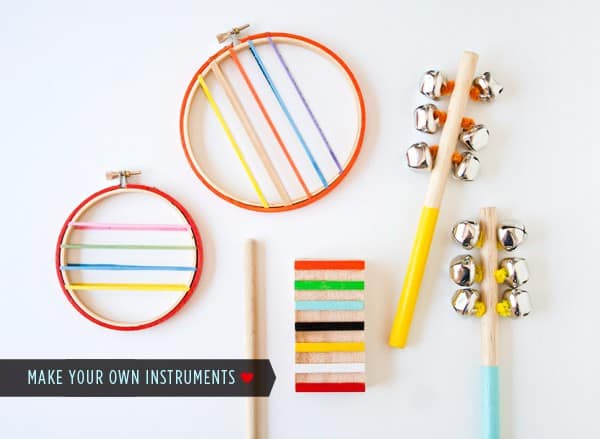 Hello Built took the time to create great wood instruments for their kids to play with. They turned out great and I know any kid would love making some music. See how they did it.
22. DIY Cardboard Camper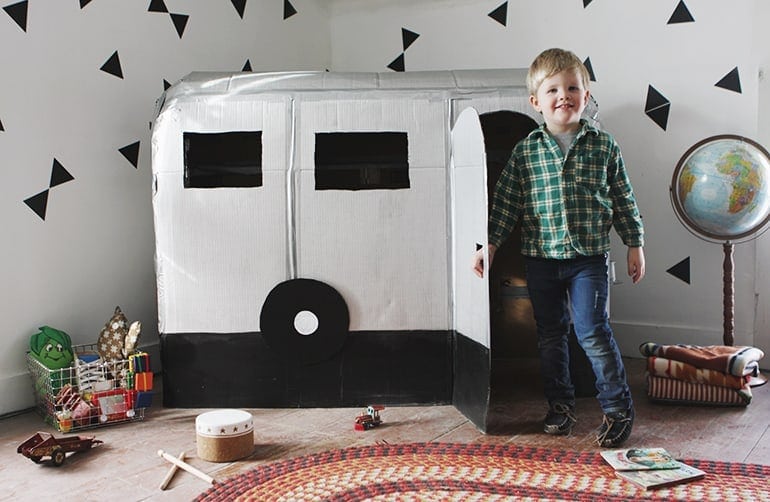 Okay, The Merry Thought hit the nail on the head for what any child dreams of! This cardboard camper is awesome, and a perfect getaway place for your kiddo. Check it out.
23. Quick and Easy Drawstring Bags

Let your kid have a drawstring bag to pack their favorite toys as they head out. Sewing for Free shares how they made this really fun bag. Learn to make one just like it.
24. DIY Magnetic Fishing Game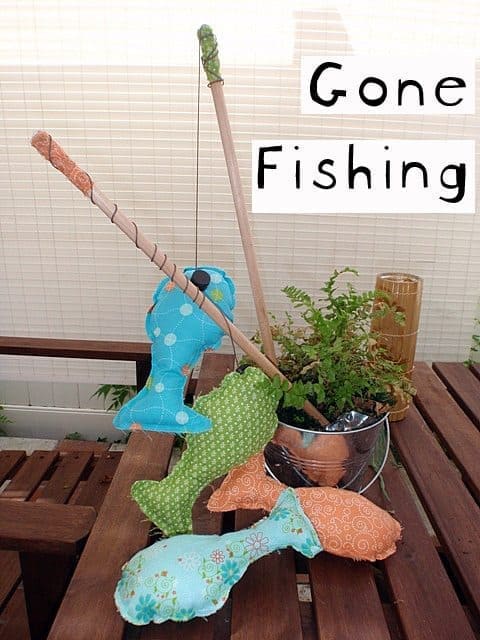 Blissfully Domestic created a magnetic fishing game that is great for little kids. They can feel like they caught a fish over and over again. See the tutorial here.
25. Unicorn on a Stick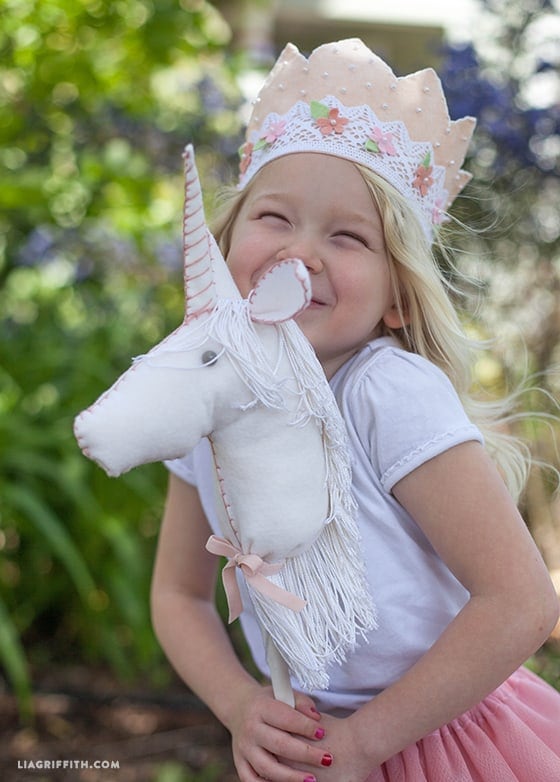 Lia Griffith had a wonderful idea when she got to making this felt unicorn on a stick. A perfect gift to stuff under the Christmas tree to make one little darling extra happy. Learn how to make your own.
Lots of great ideas above to help you give your child handmade gifts that will make their Christmas extra special. Happy crafting.