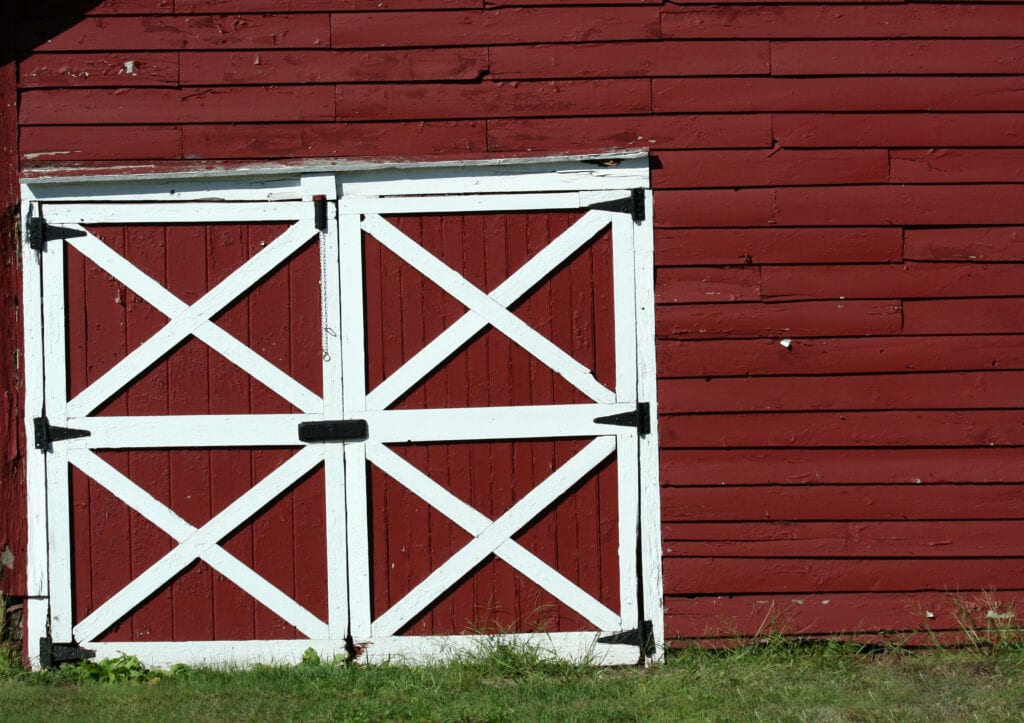 Would you like to improve the functional and aesthetic appeal of your home? Consider replacing your traditional doors with barn doors.
The typical door needs about nine feet of space for unrestricted opening and passage. A sliding barn door requires far less space, so if your home is small, switching over to barn doors is a significant advantage.
If you are ready to upgrade to a barn door but can't decide on a design, draw some inspiration from our collection of the best farm door ideas.
Best Barn Door Ideas
1. SMARTSTANDARD Wood Sliding Barn Door
Unlike designs that swing open, like French doors, the SMARTSTANDARD sliding barn door is ideal for homes with space constraints. The entry is also versatile, making it a good fit for most entrances, including the laundry room, living room, bathroom, bedrooms, and kitchen.
The SMARTSTANDARD comes as an unfinished product, so you have to assemble it at home. You will also have to paint it, which gives you the space to select any tone or texture you desire.
Despite its affordability, the SMARTSTANDARD has a top-quality Cypress wood structure, and there are multiple styles and widths available, including up to two sliding doors to fit your doorframe.
2. Calhome Paneled Alder Wood Barn Doors
Made with alder hardwood planks, this sturdy barn door adds rustic charm to any room. The rugged aesthetic flows from its simple design, which does not hide the screws holding the door together.
You will receive the door in uniform panels, which is straightforward to assemble yourself. The wooden boards will not arrive with any hardware, so you will have to buy door handles, hinges, and more separately.
When assembled, the entire door is 36-by-84 inches, making it ideal as a lounge or bedroom door.
3. Colonial Elegance Reflex Glass Barn Door
Regular sliding barn doors have a simple wooden design. Colonial Elegance Reflex Glass Barn Doors are unique additions with full-length mirrors on the back and front. The design makes it one of our favorite sliding barn door ideas for bathroom and bedroom doors.
When used as a bathroom door, moisture issues are minimal because the solid wood core won't warp. The soundproofing also ensures privacy as a bedroom door, and with an unfinished pine exterior, you can paint or stain it any color you prefer.
There are 37-by-84-inch or 33-inch options, and for installation, you will have to purchase the necessary hardware separately.
4. AllModern Continental Glass Barn Door
The AllModern Continental isn't your typical sliding barn door. The door is mostly glass with a warm-toned wooden frame, but it is not transparent, ensuring privacy when used in a bathroom or guestroom.
Other aspects we love about this door are the nylon wheels and trackless design, making for near-silent operation.
5. Rustica Ponder Barn Door
The Rustica Ponder is another lovely mirror barn door with a durable industrial build that sets it apart from the competition and comes in various steel and wood finishes. Unlike the Colonial Elegance, this version has a mirror on only one side, which makes it ideal for bathroom and bedroom doors, a closet, or the laundry room.
6. Urban Woodcraft Reclaimed Wood Finish Barn Door
If you want to beautify your home without hurting the planet, consider this sliding door made from reclaimed wood. The door comes with a unique chevron design that is both contemporary and stylish.
Each handcrafted door has a distinct design with contrasting gloss stains that guarantee no two doors will look alike. For durability, there is solid steel hardware and a sturdy metal frame.
7. Multifunctional 3-Panel Barn Door
If you want a sliding door that's functional in multiple ways, go for this unique piece that can serve as a corkboard, whiteboard, and chalkboard barn door. You can pin notes or pictures onto the corkboard, while the children doodle on the other parts of the door.
Even though it's a chalkboard barn door on the outside, within the door is engineered wood and sturdy American steel for durability and security. It's suitable for the kitchen or laundry room, but it would fit perfectly into a children's bedroom.
8. Masonite Crossbuck Knotty Alder Wood Barn Door
The crossbuck design makes it stand out like a barn door. It comes unfinished, but its alder wood body is easy to paint or stain with any tones you prefer. The door has its hardware, making installation straightforward in any space.
If you prefer, you can replace the original hardware with metal framing or other materials that make the door more distinct.
Compared to the other sliding barn doors on our list, the Masonite Unfinished Crossbuck is huge—standing at 42-by-84 inches. If you have a vast space, you can buy two and join the tracks to create impressive double sliding doors into your home.
9. Barndoor Paneled Wood Finish Sliding Barn Doors
Replace the wide French doors in your home or office with this massive single panel barn door. The 48-by-84 inches piece can fit most wide entryways. If your entrance is taller than usual, a 96-inch variation of the barn door is also available.
While Barndoorz Paneled Wood Finish Barn Doors don't come with hardware, you can purchase it in one of two colors–warm brown or crisp gray—to customize your aesthetics.
10. Belleze Paneled Wood Sliding Barn Doors
One of the primary functions of any door is ensuring privacy. Belleze Paneled sliding doors have a solid pine core that offers fantastic soundproofing, guaranteeing a quiet bedroom or study. The bulk of the door makes it a durable yet stylish front or backdoor option.
It is 36-by-84 inches, and you can have it stained deep brown, or left unfinished if you'd like to personalize the effect. While Belleze Paneled barn doors come without hardware, installation is easy once you purchase what you need for fitting sliding barn doors.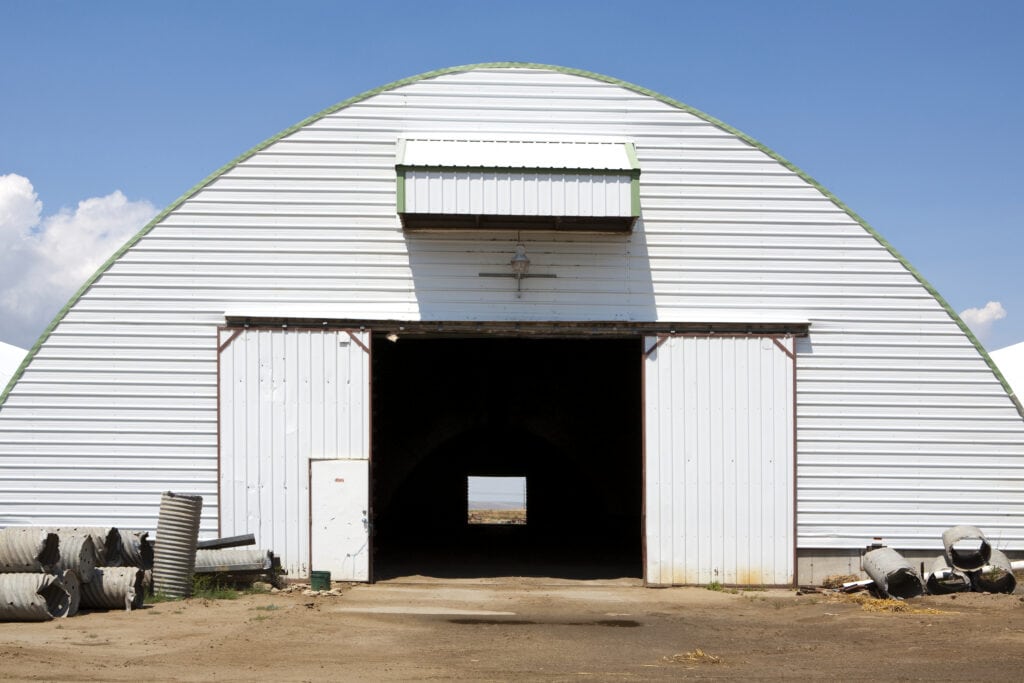 Conclusion
Instead of settling for a regular entrance, make your home unique by choosing a beautiful addition from our list of trendy, durable barn doors. For complete satisfaction, avoid focusing strictly on aesthetics when choosing a barn door for your home. It would be best if you also considered a security, convenience, ease of installation, energy-efficiency, and durability.
You can have a barn door that elevates your home in every way that matters. Browse our recommendations above for more ideas.