In this post, we are going to focus on the top 13 DIY bathroom decor ideas. The ideas we're about to cover are great because not only will you have a variety of ways to decorate your bathroom, you will almost certainly find some ideas that you absolutely love. Remodeling your bathroom with DIY projects is alot more rewarding and will save you money. It allows you to create your perfect bathroom, and fortunately, one of the easiest rooms in the house to change is the bathroom. Keep reading the top 13 DIY bathroom decor ideas to find the perfect ideas for you!
1. Cover an Ugly Tub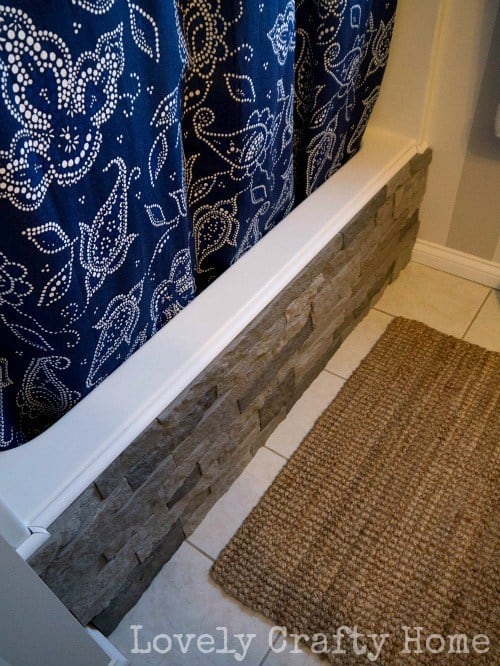 Rachael, the mastermind behind the blog Lovely Crafty Home, takes a boring old tub and transforms it into an eye-catching focal point in this bathroom DIY.
2. Mason Jar Storage Solutions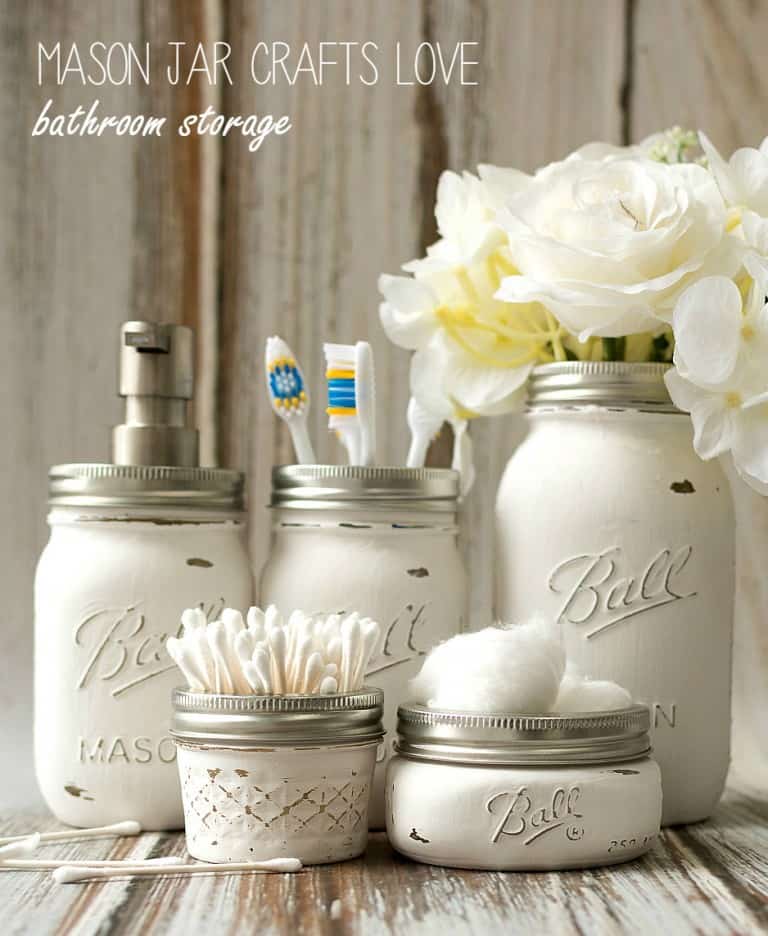 Re-purposing old mason jars is super trendy right now. It's one of the best DIY bathroom decor ideas. This tutorial from Mason Jar Crafts makes it easy to create your own stylish storage solutions for all your bathroom needs.
3. Bathroom Cabinet Window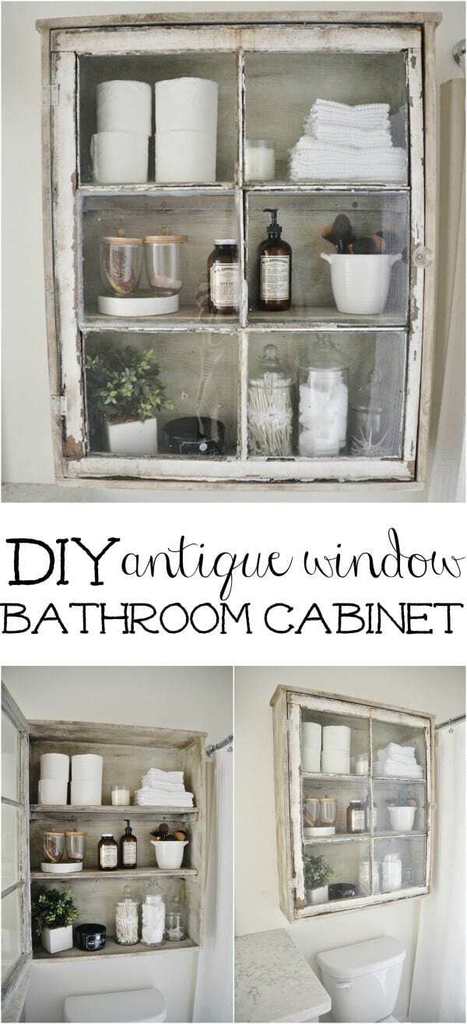 A rustic old window can bring character to any room in your house. We love how Liz Marie used this one as a bathroom cabinet door.
4. Butcher Block Vanity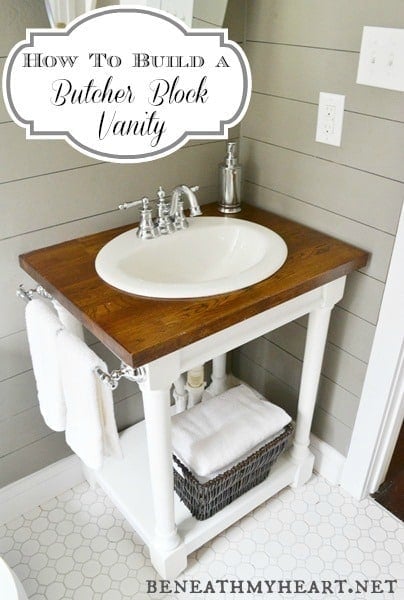 Traci from Beneath my Heart caught our attention with her amazing butcher block vanity. We love the rustic feel this brings to the bathroom.
5. Frame Your Bathroom Mirror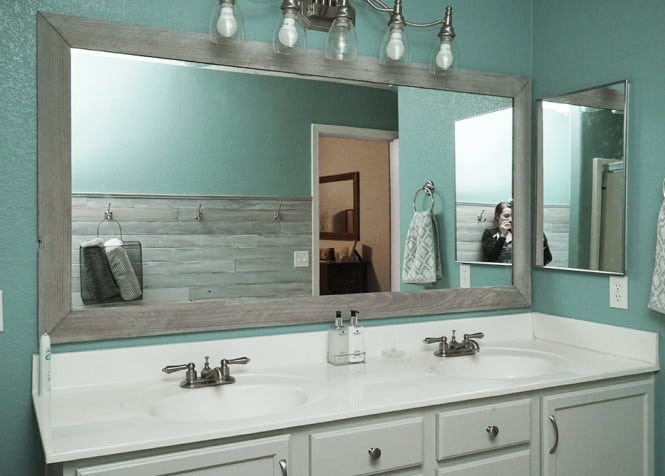 One of the simplest ways to make a noticeable change in your bathroom is by adding an eye-catching frame to a simple bathroom mirror. We love how Hayley from Rise and Renovate walks us through this simple and cost efficient DIY.
6. Pebble Shower Floor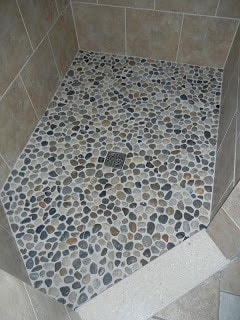 Give your bathroom a whole new feel by changing out the floor of your shower. This awesome idea by Something From Nothing really caught our attention!
7. Industrial Toilet Paper Holder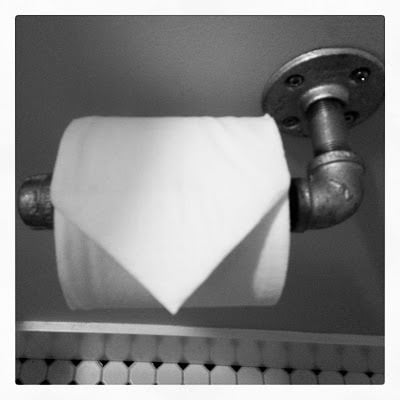 Bringing a bit of the industrial look into a bathroom is a great way to add some style. We love this step by step tutorial from The Farrier's Daughter.
8. Painted, Stenciled Floor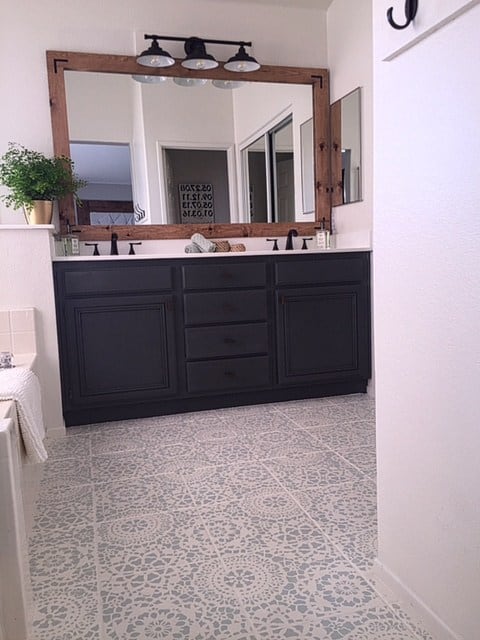 Kelly, the creator of the Domestic Blonde, shows us a genius way to redo a floor without having to install new flooring. Take this idea and use whatever design you'd like to create a totally unique bathroom floor.
9. Wine Cork Bath Mat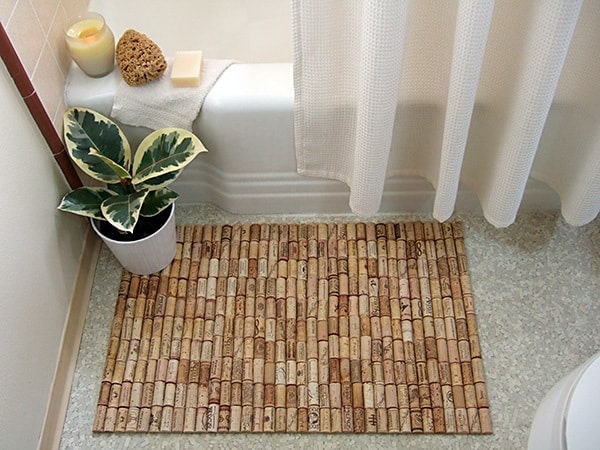 Sometimes something as simple as a bathmat can change to feel of a bathroom. We love this simple and unique design from Crafty Nest.
10. Box Baskets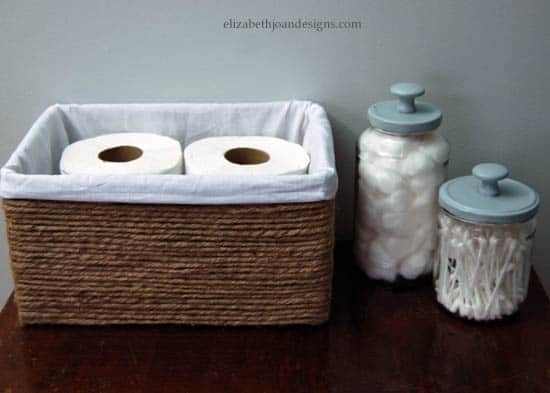 Another simple addition to make your bathroom feel like new is to add fun and unique storage solutions. This super easy DIY by ​Elizabeth Joan Designs is one of our favorites.
11. Leaning Shelf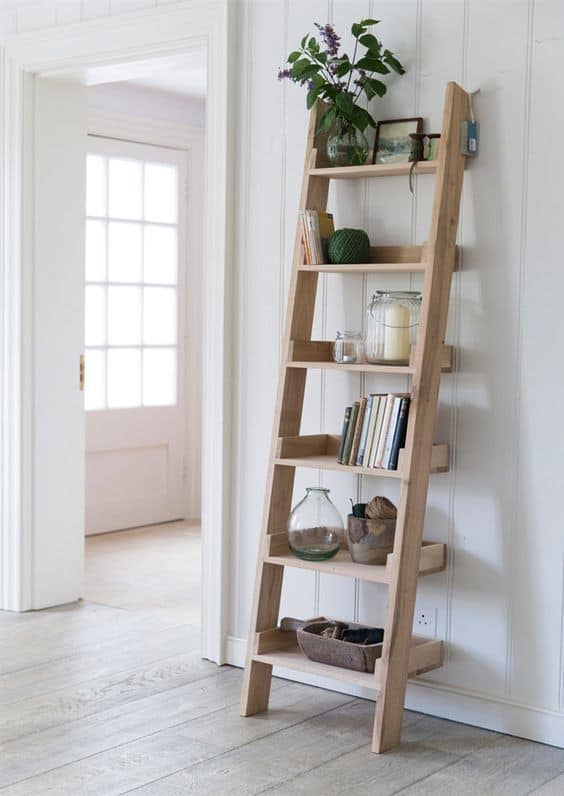 If your bathroom has some empty space that needs to be filled, creating a leaning shelf such as this one from Bre Purposed is a functional and stylish solution.
12. Funky Toilet Paper Crate
If you are looking for a fun way to store extra toilet paper rolls, this rustic idea from Donna at Funky Junk Interiors is a quick, easy, and eye-catching solution.
13. Distressed Bathroom Sign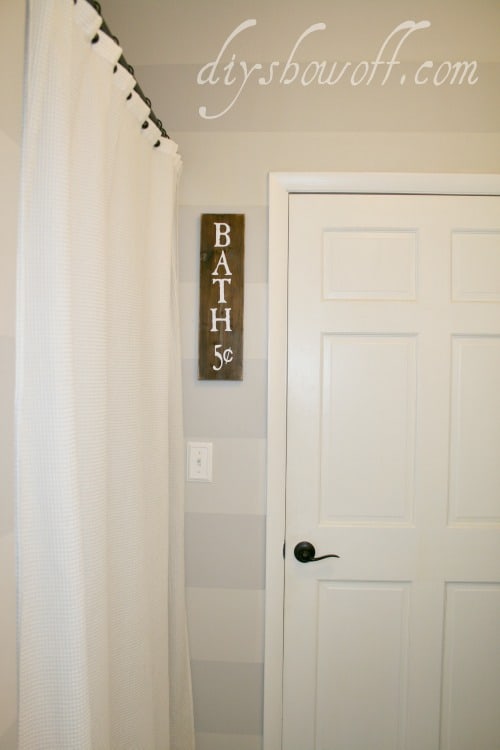 If you are looking to create a more rustic feel in your bathroom, a distressed wood sign is a simple solution. We love this "Bath" sign from DIY Showoff.
There are the top 13 DIY bathroom decor ideas! We hope that you were able to find a DIY bathroom decor idea that you can incorporate into your home. You saw a variety of ideas, some were more complex than others. The great thing about this is you can create almost anything. Have you ever created DIY bathroom decor before? If so, what have you created? Do you have a favorite from this list? We would love to hear your thoughts, please feel free to leave a comment. For more DIY projects and ideas check out The Ultimate List Of 31 DIY Christmas Ideas, 22 Rustic DIY Home Decor Ideas For 2019, 25 Awesome DIY Soap Dispensers, Easy & Unique DIY Outdoor Furniture Ideas, and 25 DIY Christmas Gifts For Kids To Play With This Year.