Spring is in full bloom and you might be getting the itch to start your next DIY project.
What's better than doing some new, clever outdoor furniture?
These DIY furniture ideas will get you inspired and motivated!
Whether you're someone who just started out with woodworking or you just want a refresh on some of the most popular woodworking tools, check out our complete resource guides on Miter Saws, Table Saws, Chainsaws, Band Saws, and Circular Saws. These guides contain all of the information you need. For example, in the chainsaw complete resource guide, you can find information on what a chainsaw is, the chainsaws history, the different types of chainsaws, top chainsaw brands, and more!
1. Cooler/Picnic Table
Eating outside is one of the hallmarks of warmer weather. The problem is, what do you do when you need a refill? Well, the folks at Kruse's Workshop, have solved that problem. Check out the DIY picnic table they posted onRemodelaholic with a built in cooler: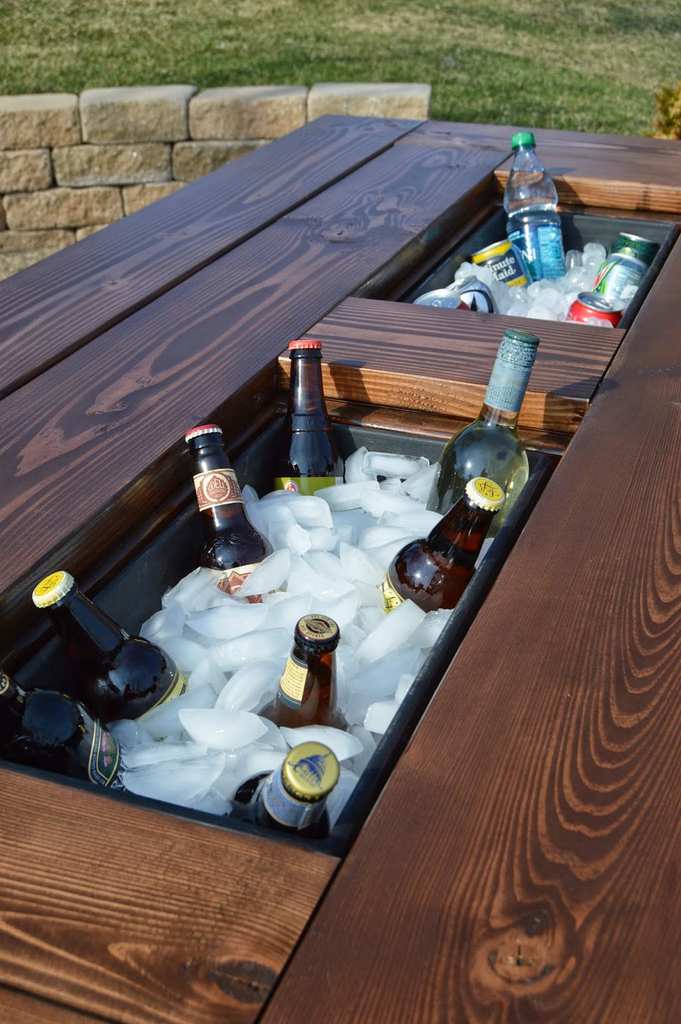 Click here to see how they did it.
2. Vintage Hanging Lounge Chair
Caitlin at The Merry Thought put together this unbelievably beautify DIY hanging lounge chair. She says that it's not too difficult to make, so it could be a perfect weekend project. Click here for her step by step instructions.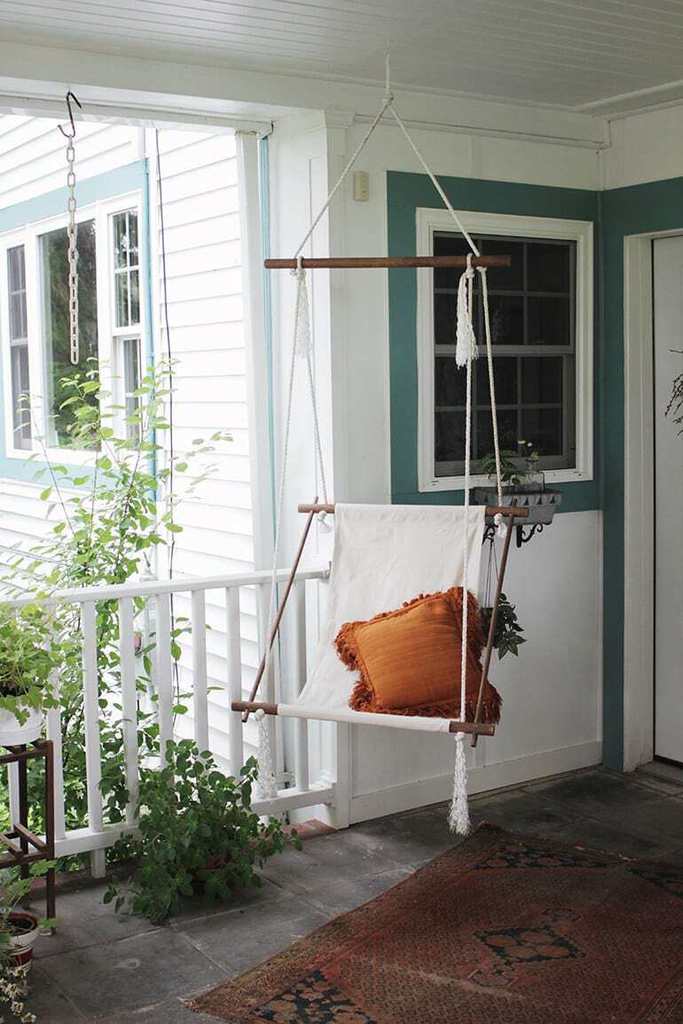 3. DIY Outdoor Bench
Here is a DIY bench made of 4 x 4 lumber and a bunch of cinder blocks. If needed, you can cut the wood to a shorter length with a circular saw, but by default you can buy them at 10 ft. in length and create the bench shown below.
According to Kayla of Kayla's Basement, the total cost was about $40 to make this bench. Click here for her instructions.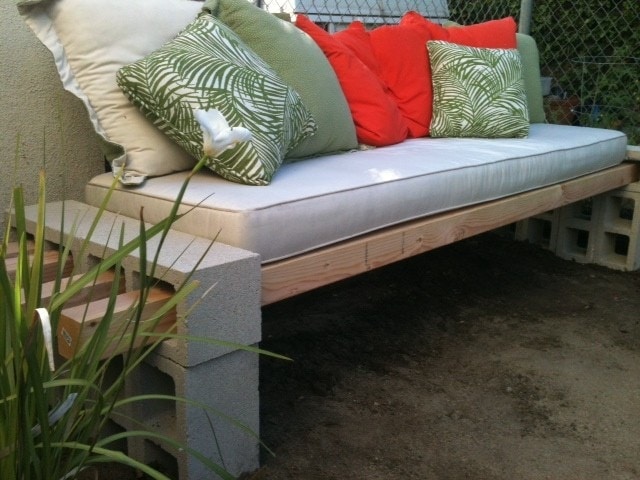 Are you kidding me? How incredible does this look?
This is the ultimate outdoor conversation piece, where you can wow your guests by telling them that you spent less than $40 on it, and made it yourself in a day.
Don't believe it? Check out the really helpful step by step guide on Homemade Modern.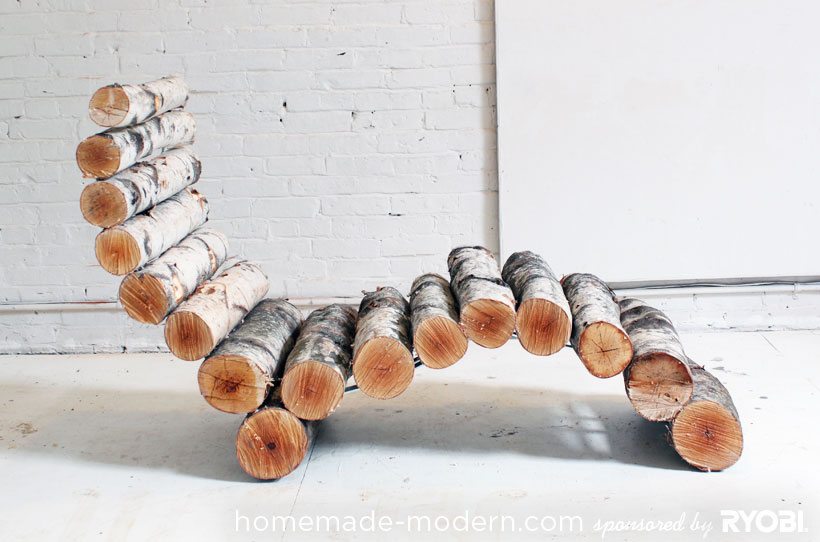 5. Flower Pot Table
What can you do with some 12 inch flower pots, pizza pans, and spray paint? Create these amazing indoor/outdoor flower pot tables shown below.
This is a simple DIY project that comes from Apartment Therapy. Click here to learn how to make it yourself.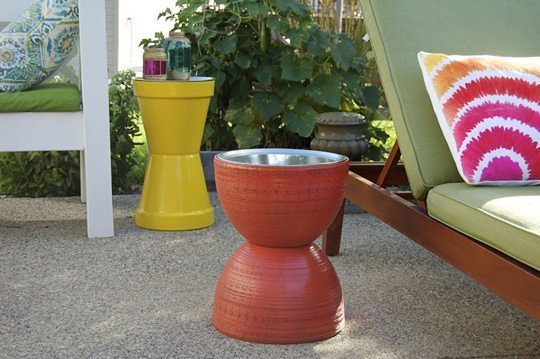 6. Table and Chairs From Pallets
This pallet set is actually done by a maker of luxury furniture in London, Bridgman. They jumped in on the pallet furniture craze and created this very cool table and chair set.
Click here to see part 1 of their tutorial.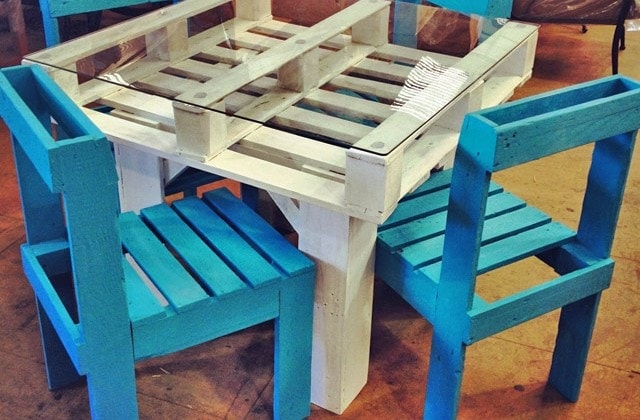 7. Outdoor Bar On Deck Railing
Some of the best DIY outdoor furniture ideas are those that use existing spaces/structures and making something functional that adds value to your living space.
Check out the outdoor bar below that was built onto an existing deck railing.
This idea comes from Cleverly Inspired and here is the walk through on how they did it.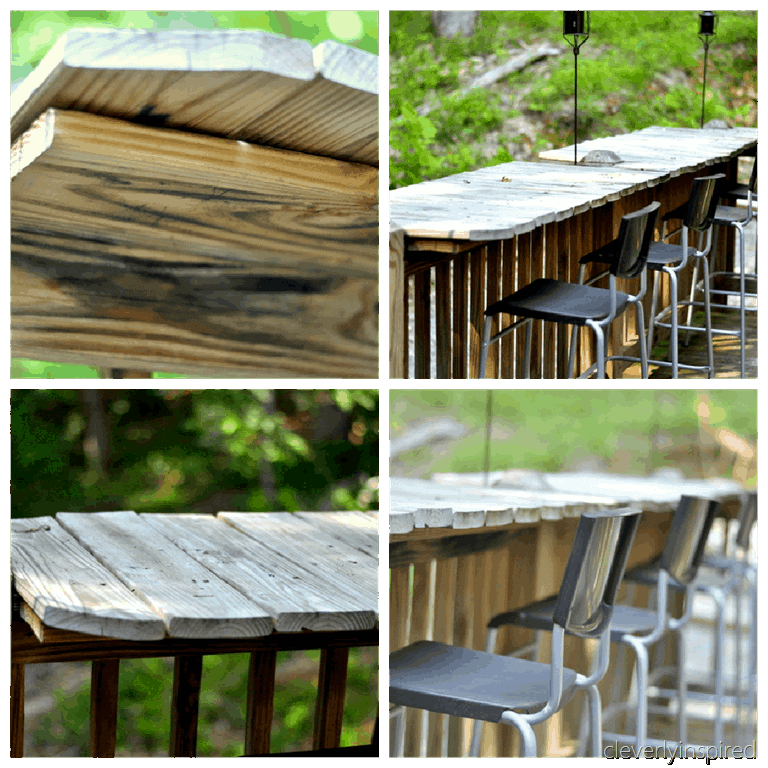 8. Garage Storage From A Filing Cabinet
From the Trash to Treasure blog, look how an old filing cabinet can be come a nice looking and portable storage unit for your garage: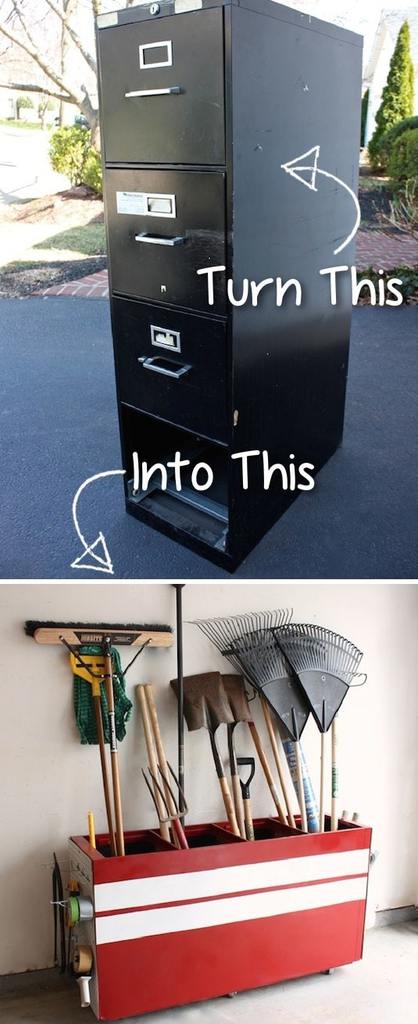 9. A Unique Pallet Shelf Garden
Talk about a 30 minute project, turn those old pallets into a clever little shelf garden. Like what you see?

10. Super-simple tree house.
What a fun and simple afternoon project with the kids. This super-simple tree house will take minimal amounts of material, time, and money. What else could you ask for? Click here for more.

11. Outdoor Day Bed
According to "Courts" from The Apprentice Extrovert, if you've got one of those awkward corners on your deck (or even if you don't really), try this easy-to-do corner day bed.
She promises it's easy..
For step-by-step instructions click here.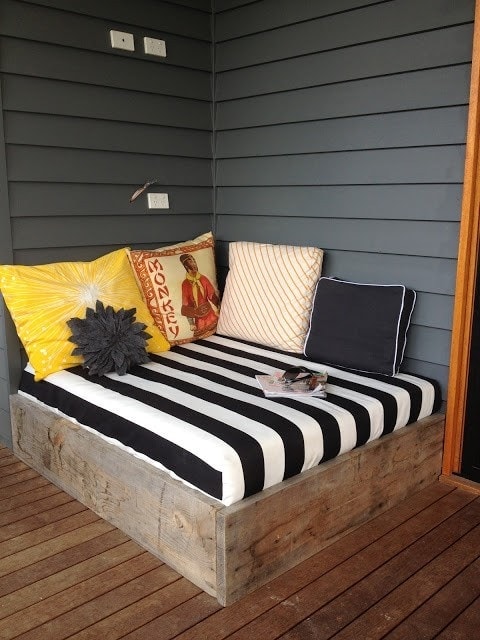 12. Succulent Table Garden
For those who don't need a cooler in their table, how about a nice little succulent garden?
This is sure to make your family dinners a little more interesting. Click here to see just how it's done.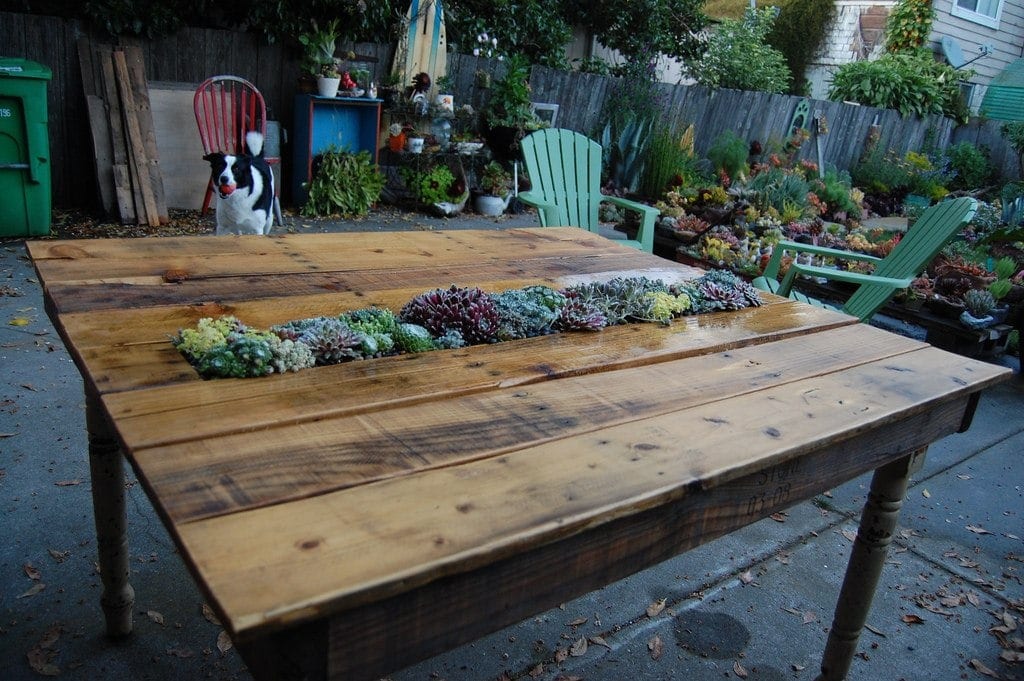 13. Barn-Wood Shutters
Barn-Wood, or the barn-wood look, is all the rage right now. I'll be honest, I love it as well!
Why is this on an "outdoor furniture" list? Well, because I have faith in your creative abilities to convert this into an outdoor treatment. If you're up to the task and want to learn how it's done click here.
From Funky Junk Interiors, and aptly named Funky Junk Donna, this is a great way to show your windows some love.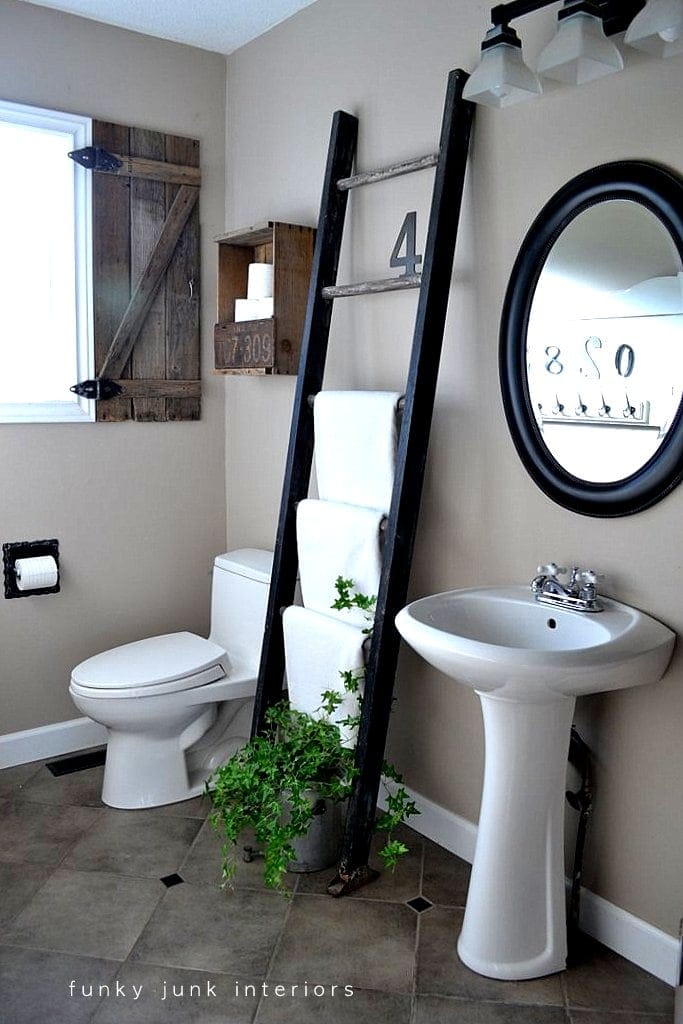 14. Oil Drum Seating
Have some old metal (oil) drums laying around? Why not cut them into some clever outdoor seating like this: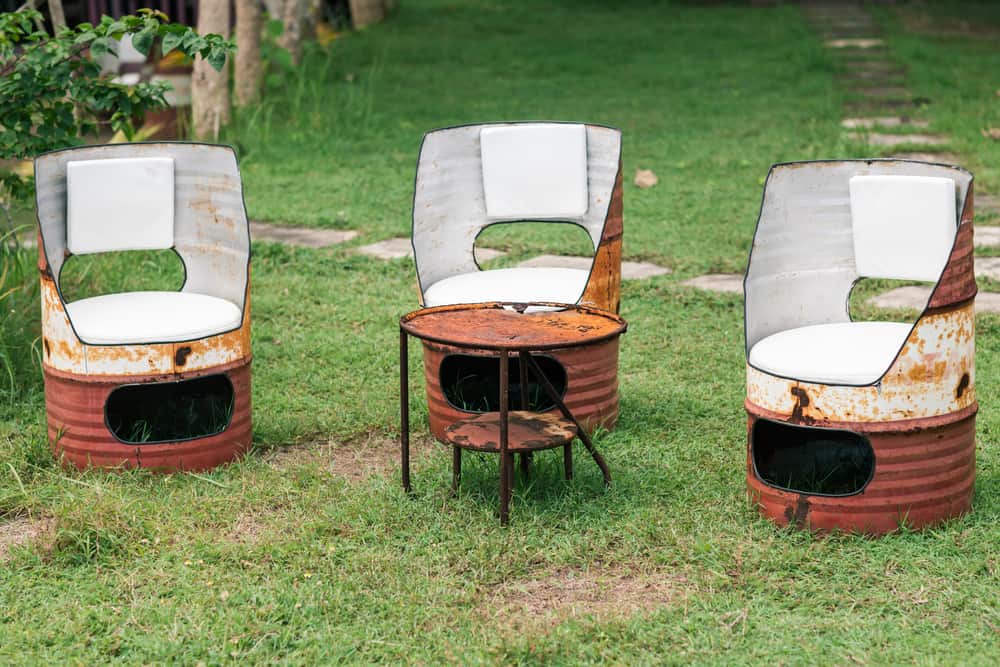 15. Scrap Adirondack Chair
Talk about rethinking furniture… Wholman from Guerilla Furniture Design is doing it with style and budget in mind.
It's not everyday someone can show us how to build something, but how to be cool too. Somehow I get the impression Wholman can do just that.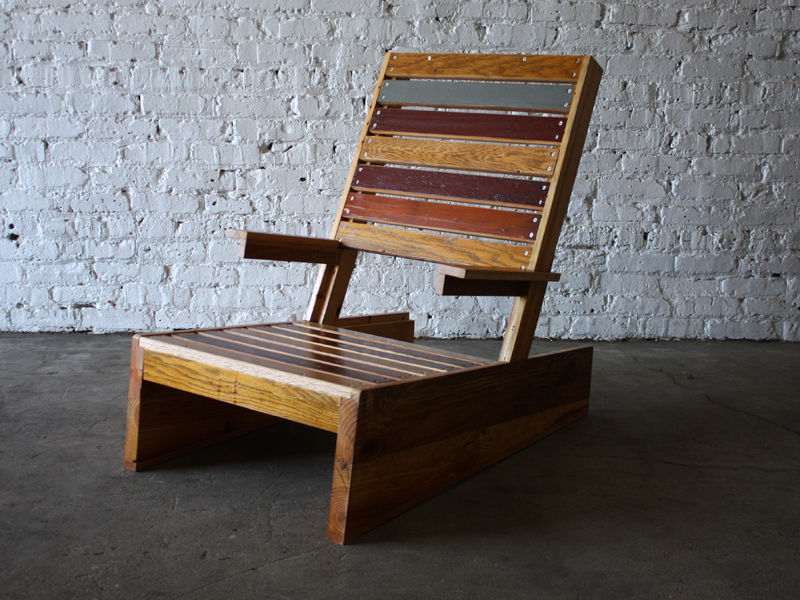 So which one is your favorite?
Looking for more woodworking Plans or Kits? Get everything you need including materials with our DIY Kits. Also, check out our best budget table saw collection. Table saws are nearly a must for every DIY project.