Whether you are just wanting something different or are looking for a new project, making your own centerpiece can transform the look of any room. Fall in love with these great projects.
1. DIY Farmhouse Flower Box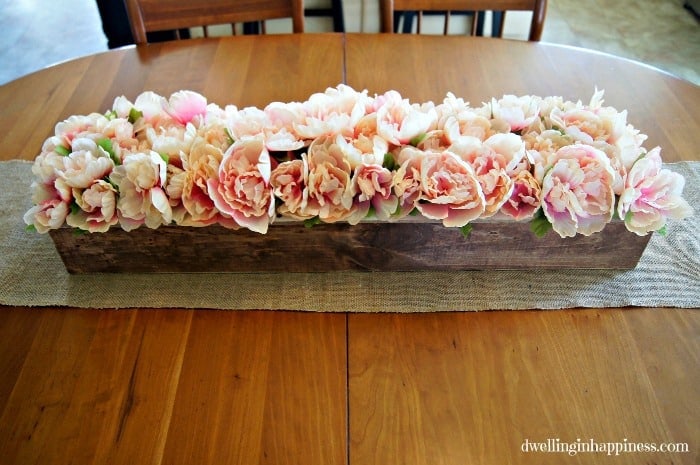 Dwelling in Happiness created an amazing farmhouse style flower box centerpiece. This would be perfect for spring and you can update it for any other time of year. Give it a try.
2. Jar Centerpiece On The Cheap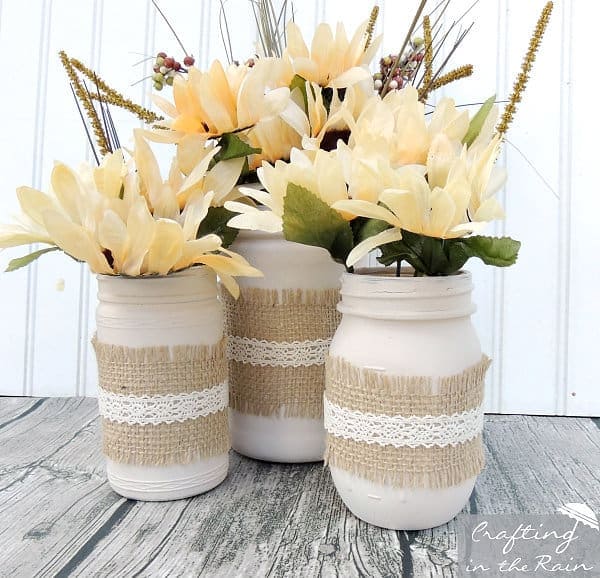 Crafting in the Rain provides a detailed tutorial on how to make this rustic centerpiece while not breaking the bank. The flowers combined with the burlap are simply gorgeous. See the instructions here.
3. Succulent Terracotta Centerpiece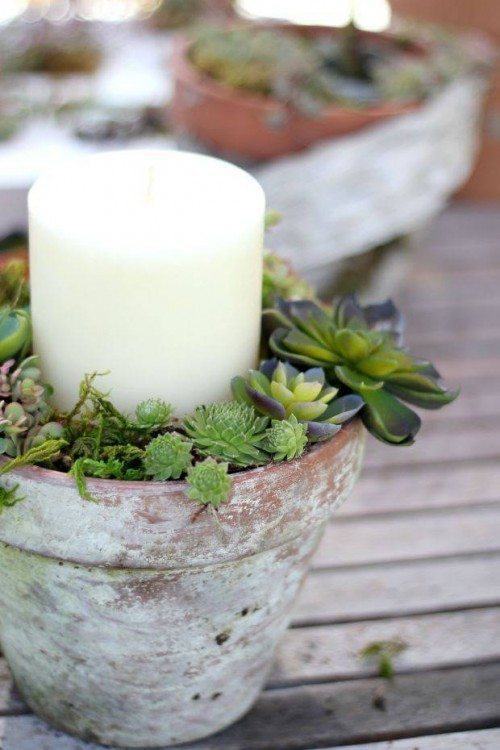 Joanna at Magnolia shows how she made a gorgeous centerpiece that was super easy. Succulents are so popular and add character to any room. Make your own. 
4. Thrift Store Find Turned Centerpiece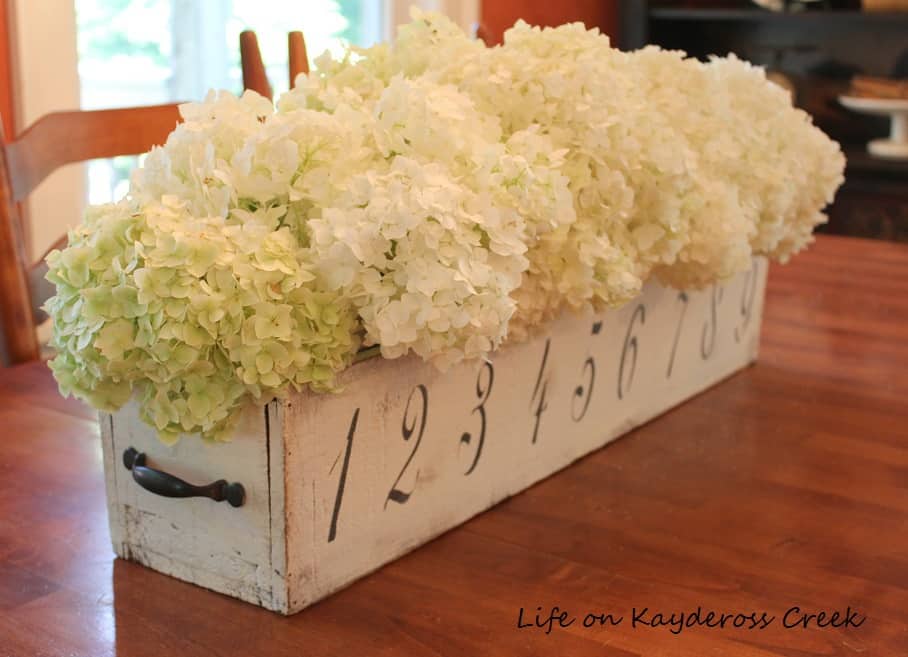 Life on Kaydeross Creek shares how she upcycled an old box, some chalk paint and a few other items to create a gorgeous flower box centerpiece. Step-by-step tutorial. 
5. Faux Snow Christmas Jars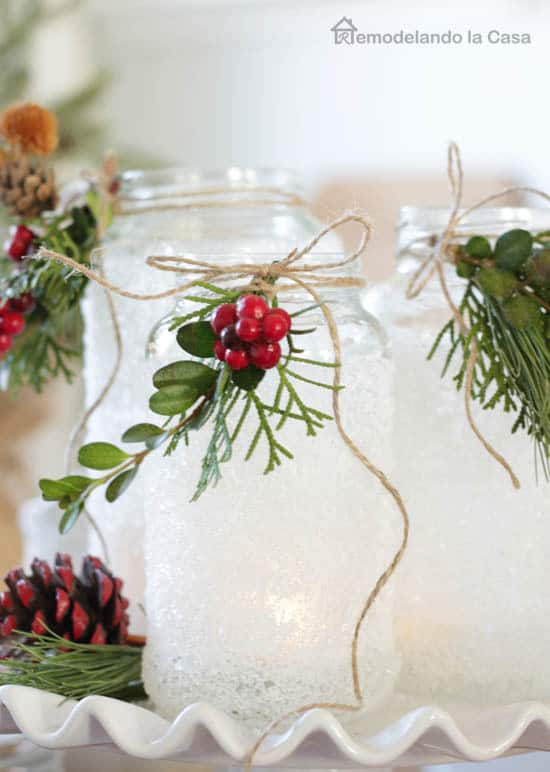 Over at Remodelando la Casa they share how to take glass jars and some Epsom salts to create faux snow. These are gorgeous centerpieces for Christmas time. See how they did it. 
6. DIY Rustic Holiday Centerpiece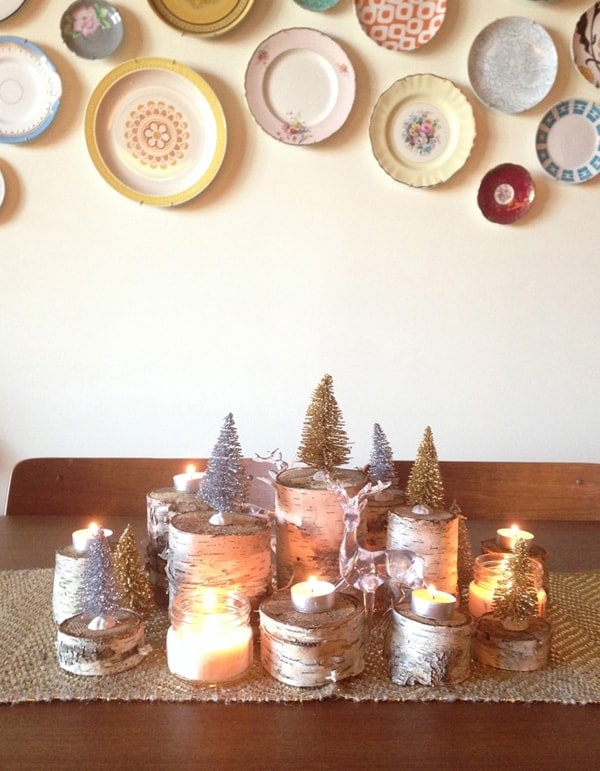 The Sweet Escape was going to host their very first holiday gathering and wanted a beautiful centerpiece. So, they decided to make their own instead of going with something store bought. It turned out fantastic. 
7. DIY Burlap And Wheat Centerpiece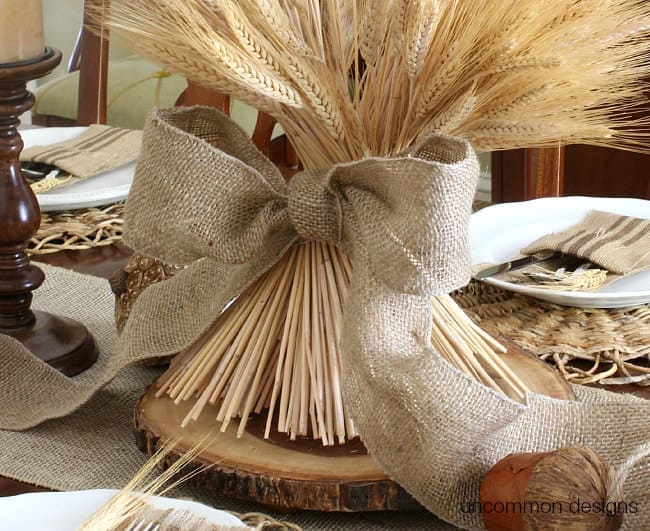 Uncommon Designs was inspired to make a DIY centerpiece to decorate their home for fall. This burlap and wheat centerpiece turned out gorgeous. Try to make this timeless piece yourself. 
8. DIY Sprinkle Centerpiece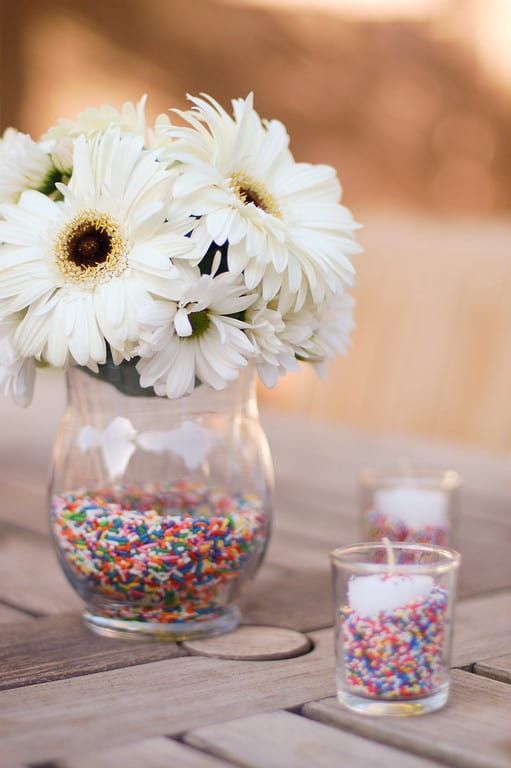 Tikkido figured out how to use two vases to make these gorgeous sprinkle lined centerpieces. How cool are these? You can use them for any event or everyday decorating. See how they did it. 
9. Country Chic Decor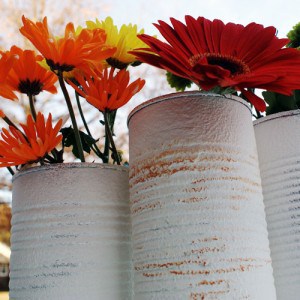 Johnnie at Saved By Love Creations wanted to find a way to use items she had around the house to make a centerpiece. She created these beautiful flower arrangements using recycled cans. Make your own. 
10. DIY Wooden Firecrackers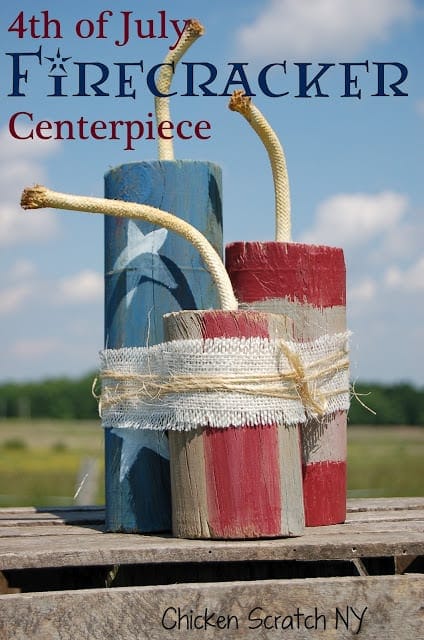 Alecia at Chicken Scratch NY shares how she turned some wooden blocks into a festive 4th of July centerpiece. They look great and are so easy. How she did it. 
11. DIY Wooden Vase Centerpiece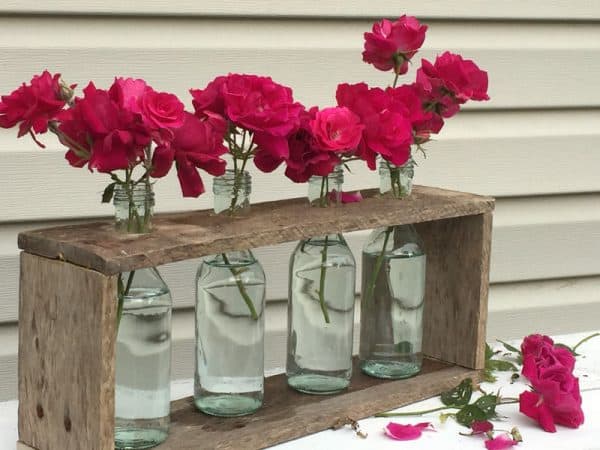 Today's Creative Life shows us how to make your own laboratory flower wooden centerpiece. The centerpiece turned out gorgeous and has tons of character! Make your own centerpiece here.
12. Simple Budget Friendly Centerpiece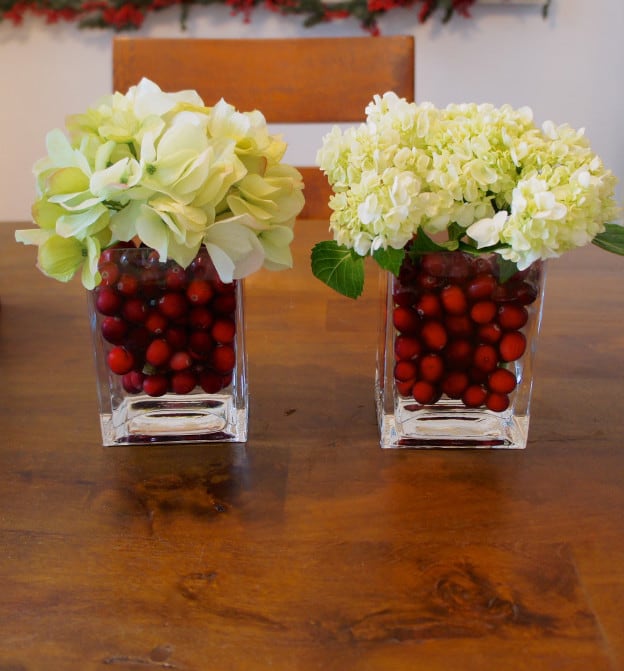 Ocean Front Shack made some fantastic Christmas centerpieces. These are absolutely the easiest DIY project ever. They look gorgeous and festive. Full tutorial here. 
13. DIY Rustic Mason Jar Centerpiece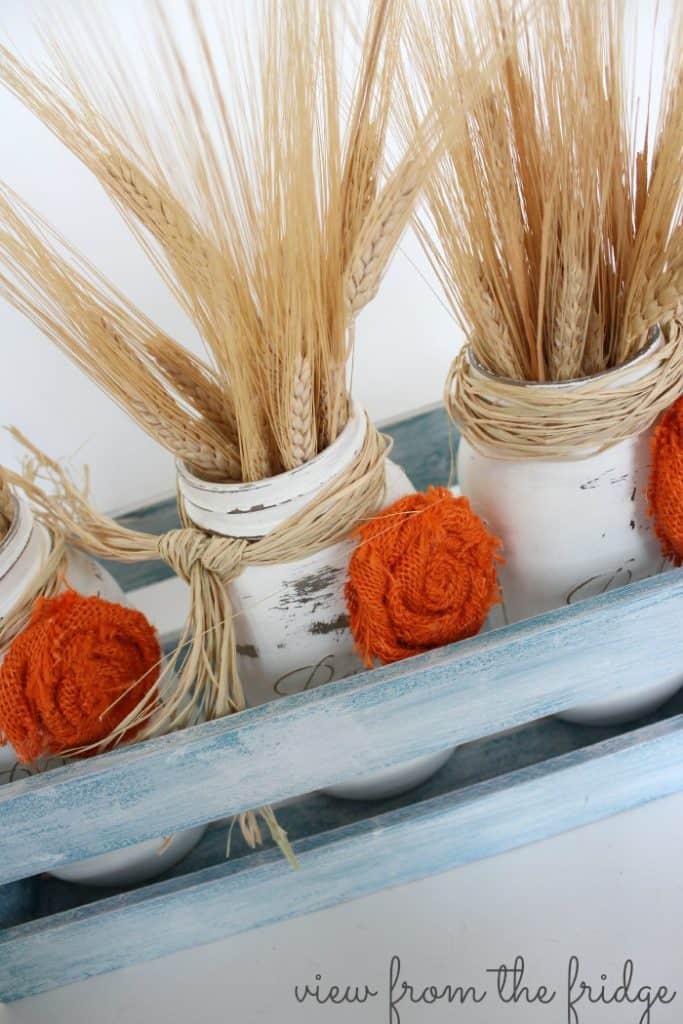 Oh My Creative share how they made a fantastic rustic centerpiece. Mason jars, burlap and a wooden box make this project beautiful. Don't miss out on this tutorial. 
14. Simple Flag Centerpiece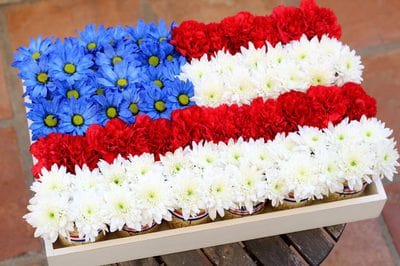 Jonathan at eHow made this stunning American Flag centerpiece with decorated mason jars and flowers. This is gorgeous and will be the focal point of any room. Make this centerpiece here. 
15. Easter Peep Centerpiece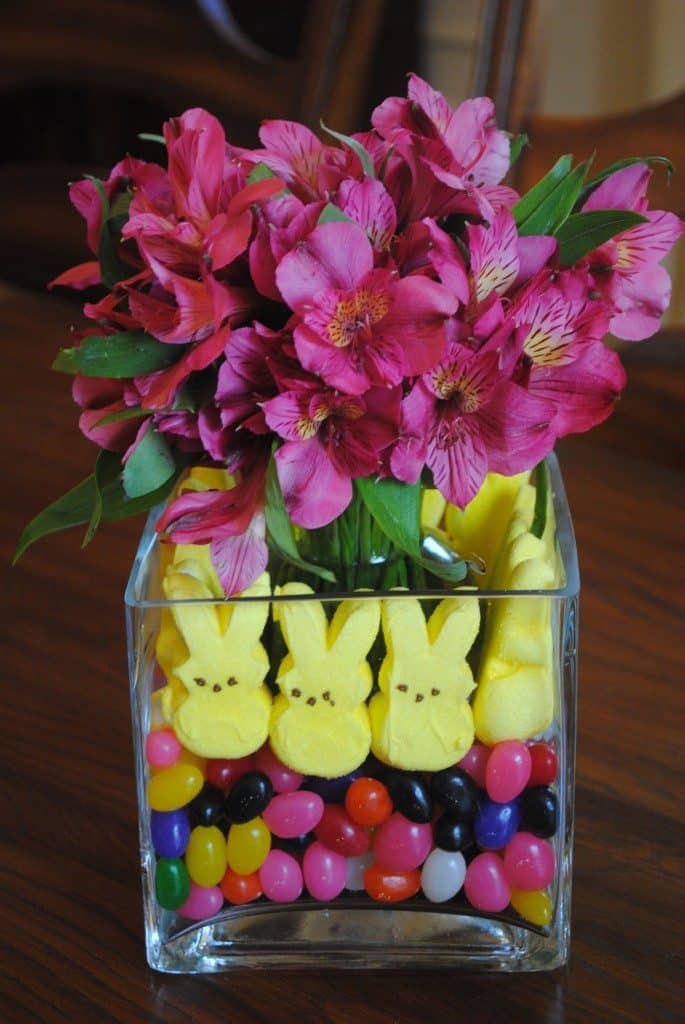 At Flair for Home created this colorful Easter arrangement. This is budget friendly and adds a bright and cheeriness  to any room. DIY centerpiece here. 
16. Beautiful Succulent Centerpiece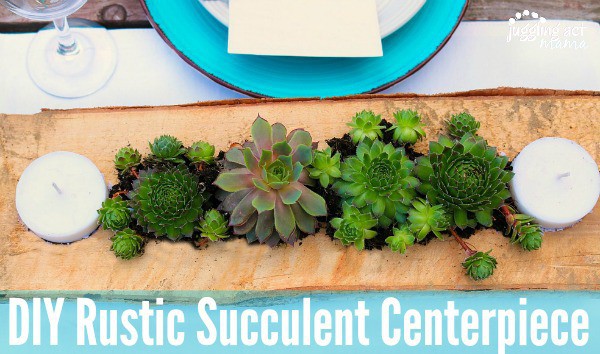 Juggling Act Mama had been gardening and wanted to create a centerpiece using fresh plants. This beautiful piece took only 30 minutes to complete. This is a great beginner DIY project. Try it out.  
17. Fish Bowl Centerpiece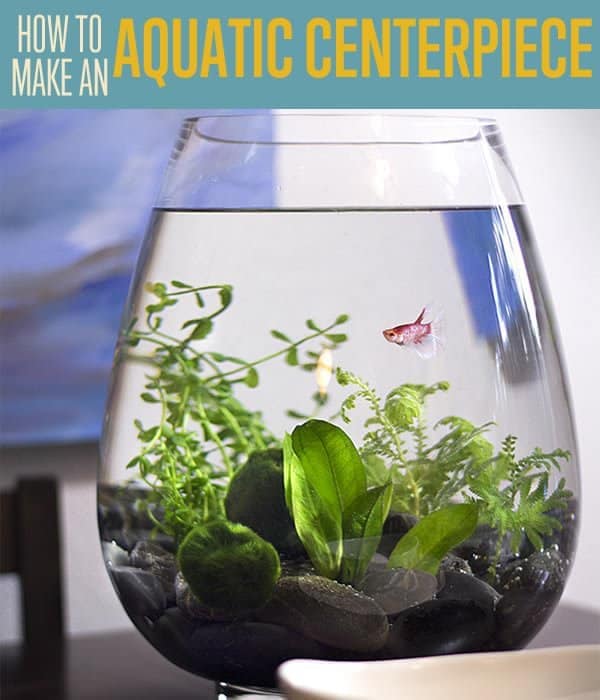 Elizabeth at DIY Projects wanted to liven up dinner parties with a fish tank centerpiece. How cool is this? This centerpiece will definitely be the center of attention at your next party. See how here. 
18. Natural Fall Centerpiece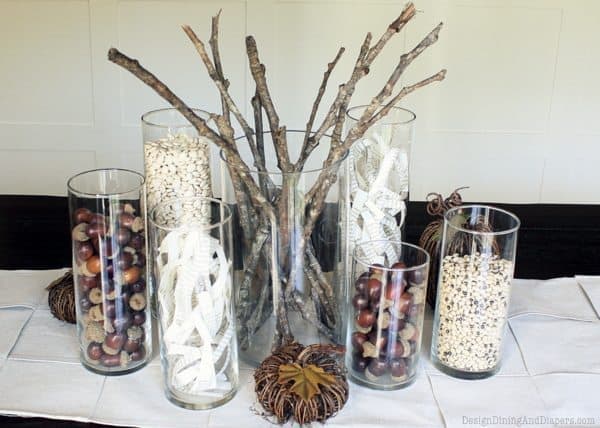 Taryn Whiteaker shares how she made a fantastic fall centerpiece using natural items. It turned out stunning! See how she did it here. 
19. Rustic Fall Piece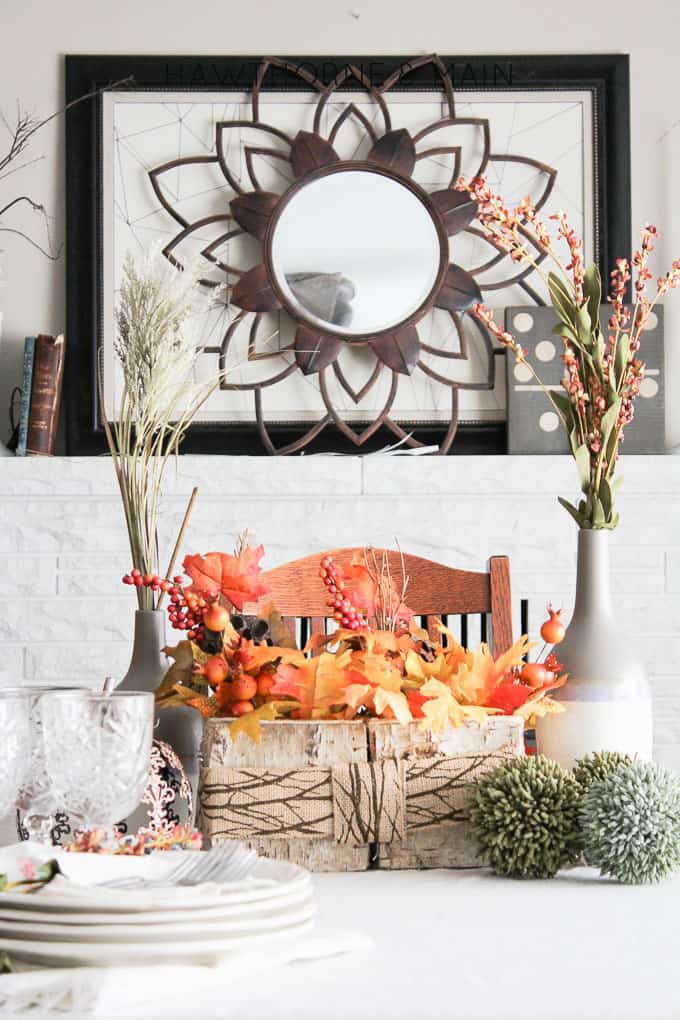 Hawthorne and Main created this woodsy and rustic fall centerpiece. It's classy and elegant and everyone will love it. See the step-by-step guide. 
20. DIY Halloween Centerpiece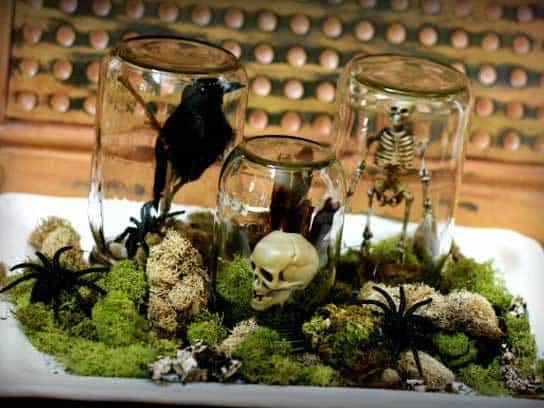 Kim at Today's Creative Life shares how to make this spooky Halloween centerpiece. This is so awesome and adds the perfect amount of spookiness to any room! Make your own spooky centerpiece. 
21. DIY Patriotic Centerpiece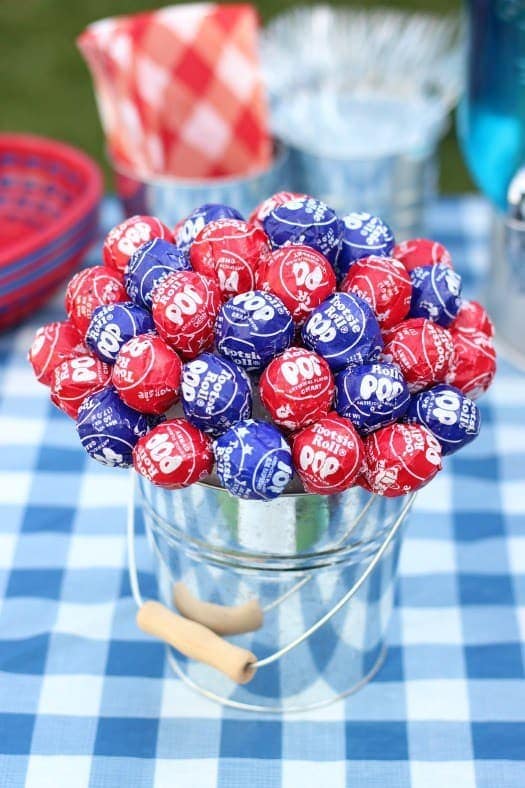 Over at Gluesticks they made a fantastic centerpiece using lollipops. This patriotic centerpiece will be a favorite for adults and kids alike. See how they made it. 
22. DIY Hanging Ornament Centerpiece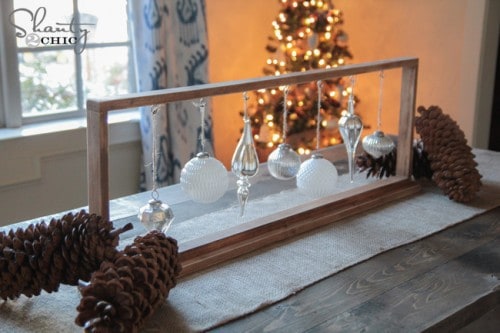 Shanty 2 Chic wanted to find a different and fun centerpiece. She made this hanging ornament centerpiece. It's so unique and beautiful. Check it out. 
23. Simple DIY Christmas Centerpiece
A Night Owl made this stunning Christmas centerpiece. The gorgeous pop of color that will brighten any room. Make your own stunning piece here. 
24. DIY Candy Halloween Centerpiece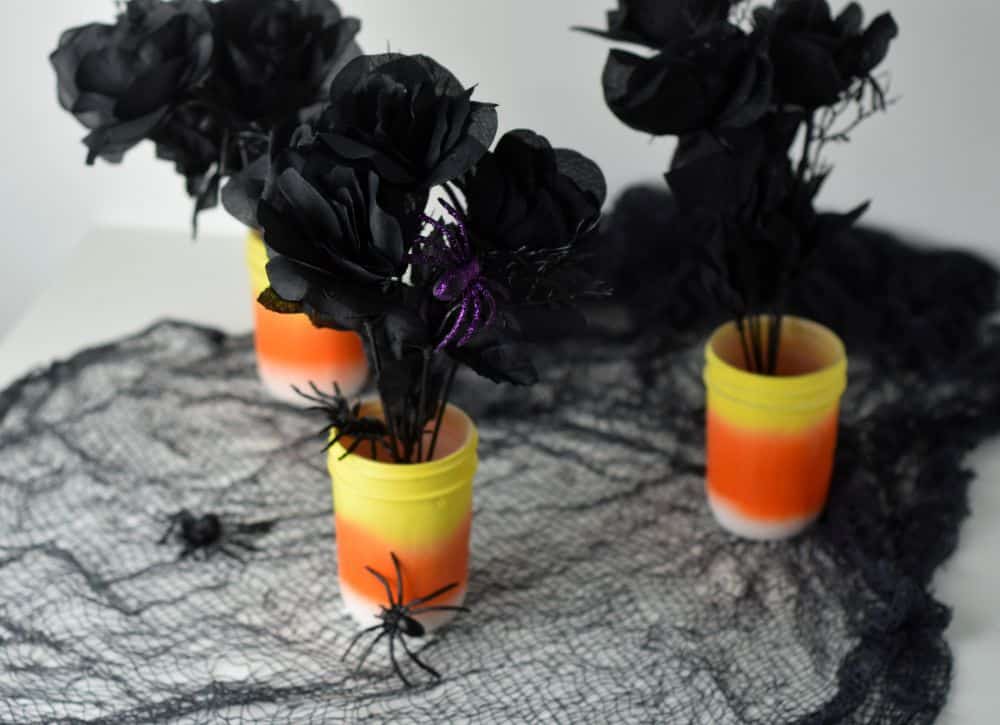 A Spark of Creativity had been remodeling their home and wanted to spruce it up with some Halloween decorations. They created this spunky candy corn centerpiece. Get creative here. 
25. DIY Glass Vase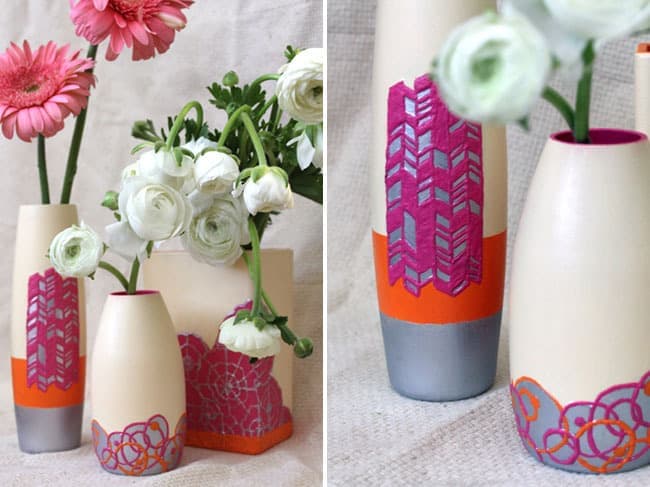 At Green Wedding Shoes they created some fantastic vase centerpieces for an upcoming wedding. These would be perfect for any kind of party or gathering. The are versatile and you could customize them easily. Make them yourself. 
26. Rustic Log Centerpiece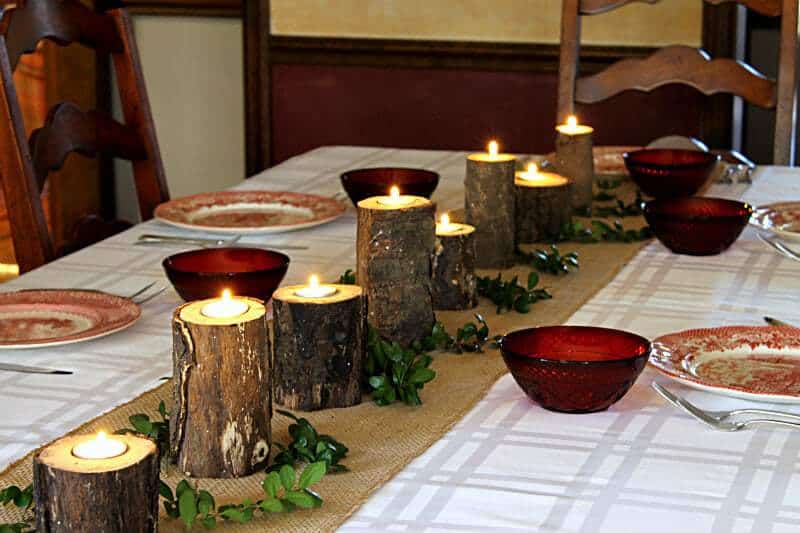 Over at Heart and Vine they were inspired by woodland themed decorating. They took some old logs and made these fantastic centerpieces. Try this rustic style. 
27. DIY Glass Vase Centerpiece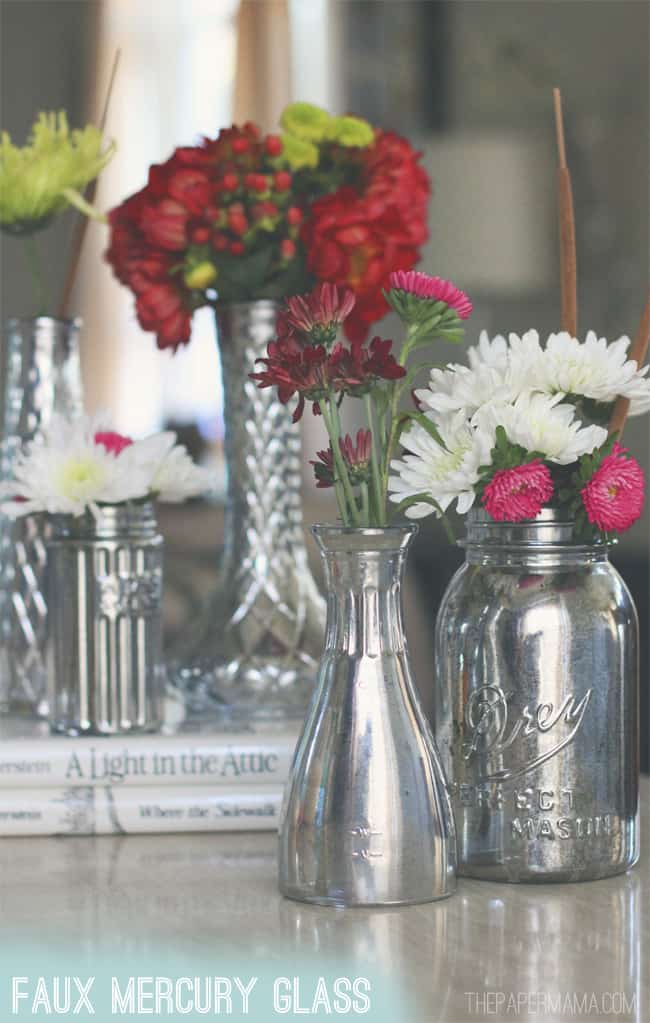 The Paper Mama shares how they made some beautiful painted glass vases for their centerpiece. These turned out awesome and would transform any room. Give them a try. 
Hopefully you found some inspiration for your next DIY project. There are so many awesome centerpieces to choose from. Have fun with your next project.