Looking for a way to give older furniture a makeover? This ultimate list of painted furniture ideas is sure to give you some inspiration.
1. Weathered Style Makeover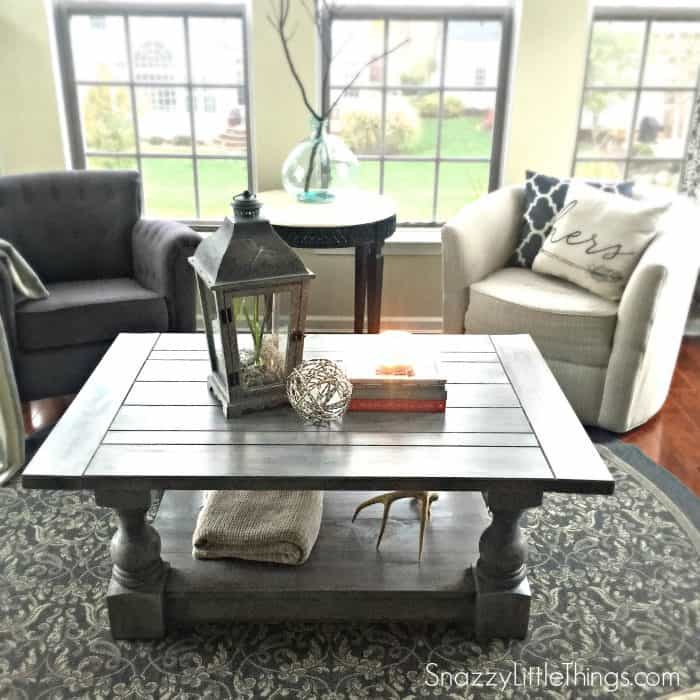 Snazzy Little Things provides a 3-step tutorial on how to make your own weathered style furniture. This is awesome and you will be able to weather so many pieces of furniture. Try it.
2. DIY Suitcase Style Dresser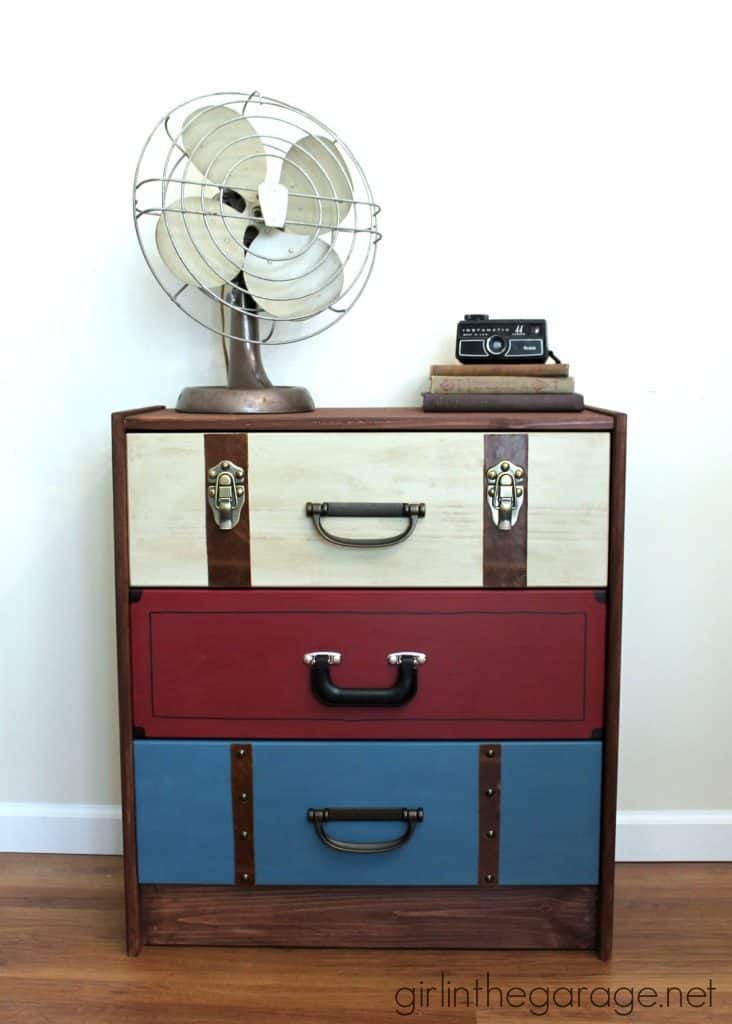 Girl in the Garage shares how she made a stunning dresser look like stacked suitcases. It's gorgeous and fun! See full tutorial here.
3. Distressed Pink Entertainment Center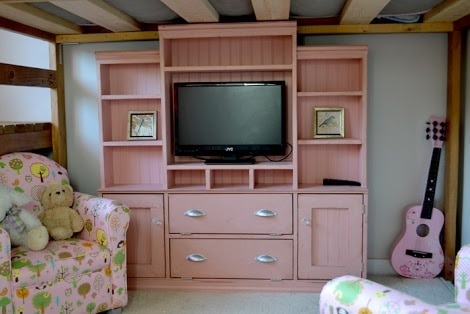 Ana White shows how she created a painted pink entertainment center. She distressed it and it was finished in only 5 steps! See how she did it.
4. Denim Style Dresser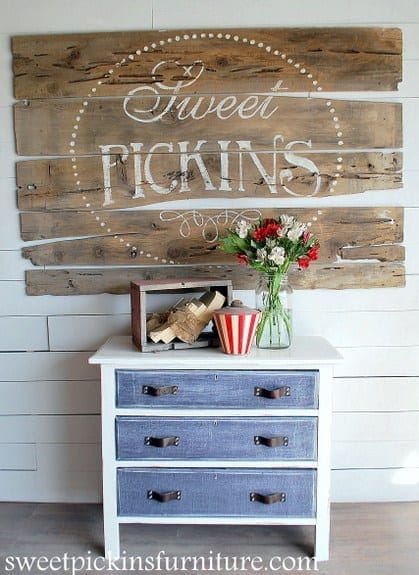 Sweet Pickins updated a dresser with a painted denim look. It is so awesome! Try this cool look out yourself.
5. Beautiful Painted Cabinet Makeover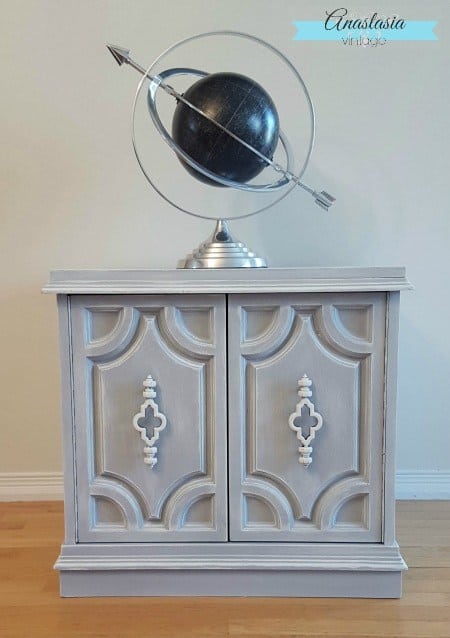 Anastasia Vintage shows how she took a plain old cabinet and gave in an updated look. You can't go wrong with gray, especially if it is weathered. Give it a try.
6. DIY Painted Chair Makeover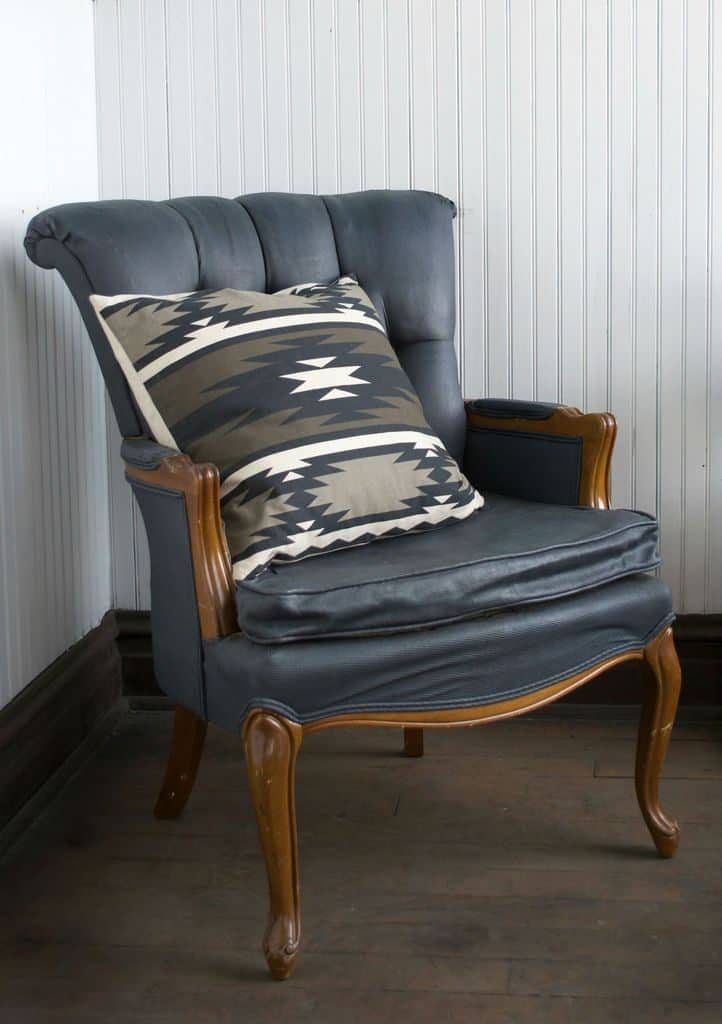 Giani Granite shares how they took an old and ugly fabric chair and gave it a huge face-lift. They painted it and it looks brand new! See full tutorial here.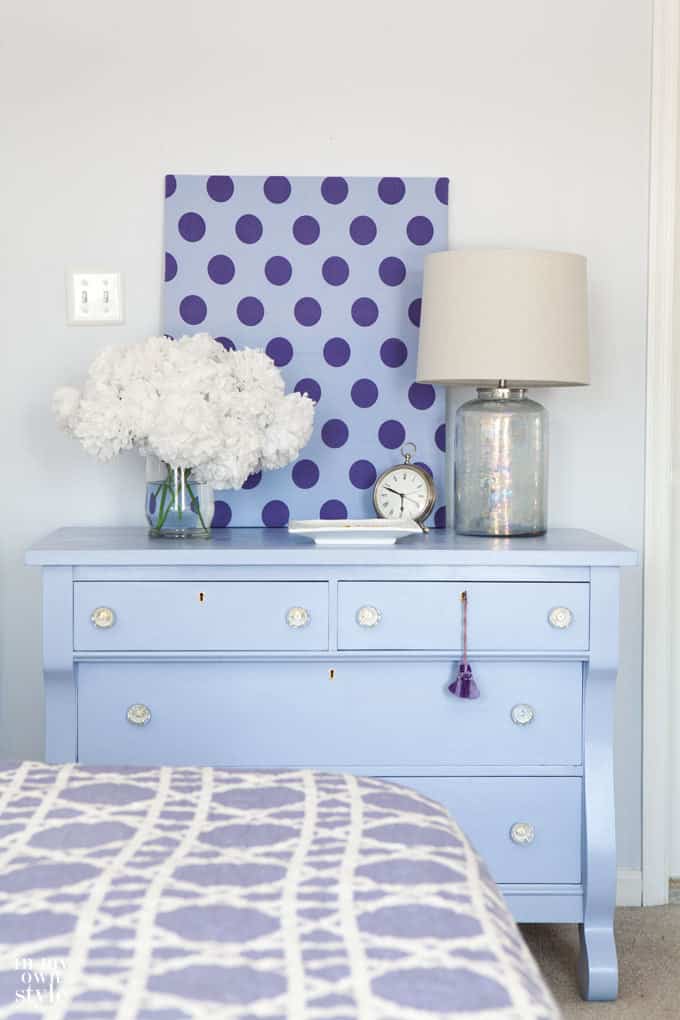 In My Own Style updated a beautiful dresser with chalk paint. I love how smooth and gorgeous the finish is. Check it out.
8. DIY Painted Bed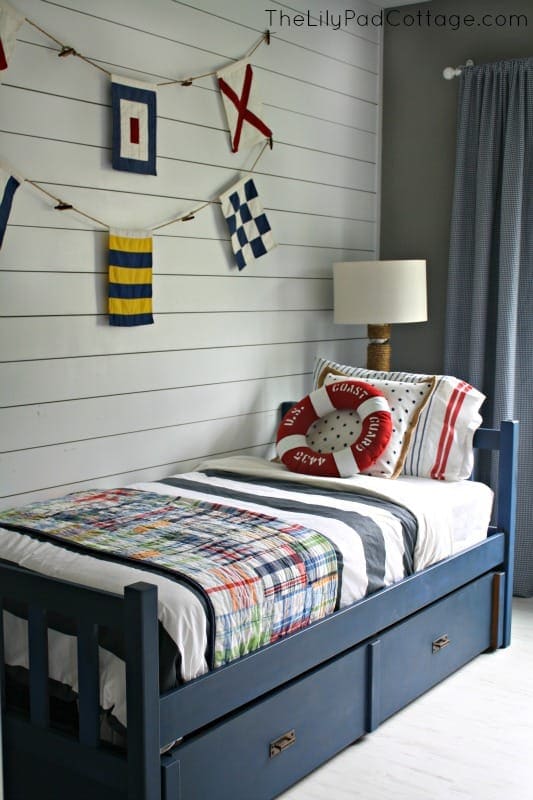 The Lily Pad Cottage was inspired to update the paint on her son's bed when she caught him in the act of chewing on it! She knew this would be a good time to give it a makeover. It turned out great!
9. Ombre Dresser Makeover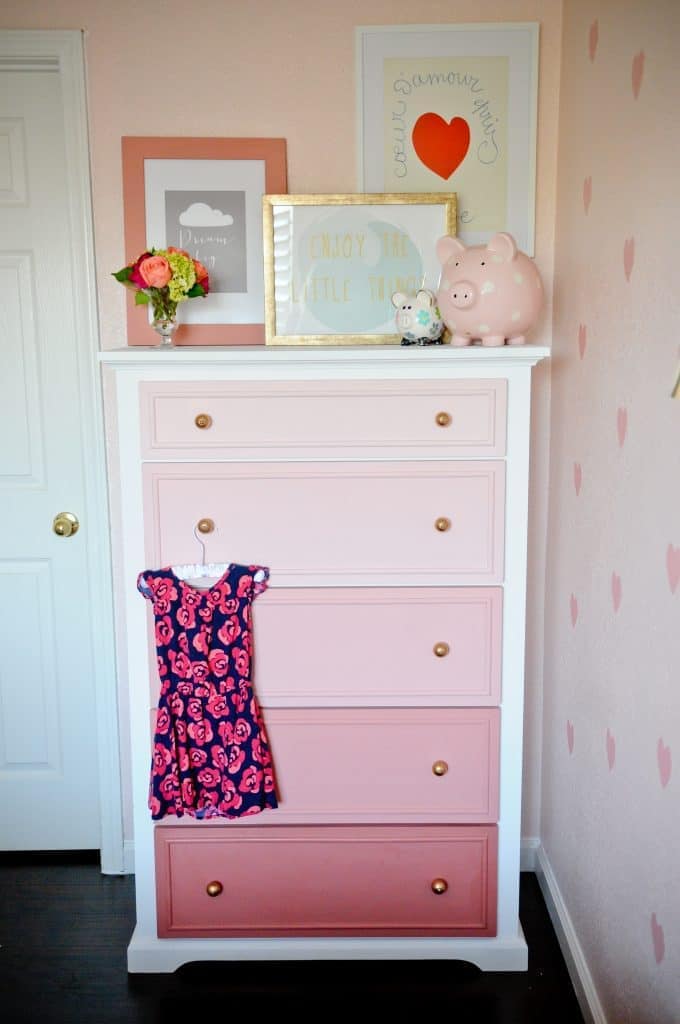 Kristin at Project Nursery shares how she changed an old dresser into this beautiful work of art. The ombre style is so pretty and can transform any room. Try it.
10. Mod Podge Side Table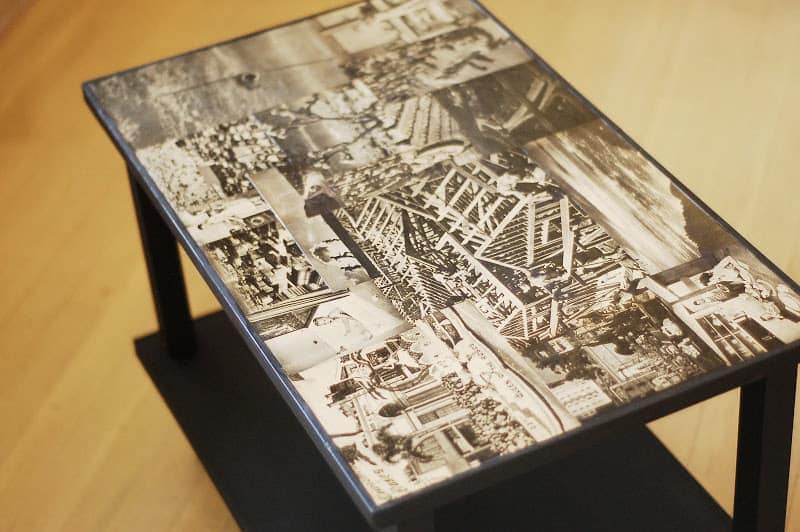 Love Charles Vintage shows how they took a old side table and added some paint and images to create a beautiful new piece. These easy makeover with mod podge completely transformed it. See how.  
11. Cool Chair Makeover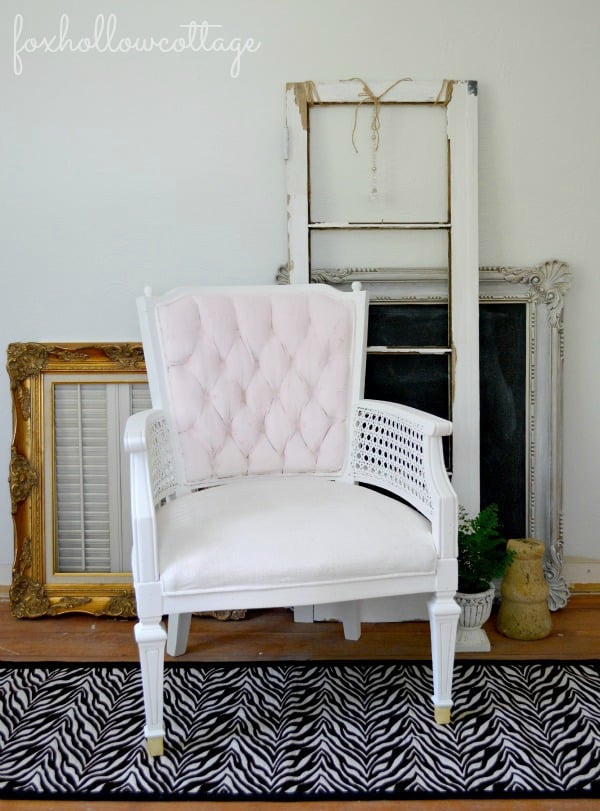 Fox Hollow Cottage gives a detailed tutorial on how they took a drab chair and made it fabulous! All you need is some paint, time and a few other supplies. Give it a try.
12. DIY Painted Coffee Table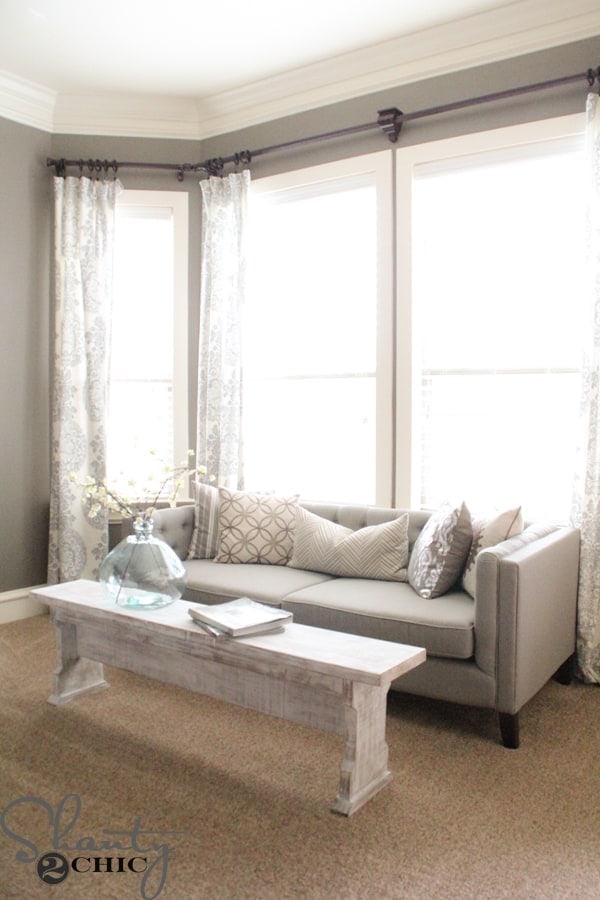 Shanty 2 Chic shows how they made a DIY coffee table and painted it with chalk paint for their master bedroom. I love the look of the chalk paint and the style of the coffee table. How they did it.
13. Distressed Nautical Style Dresser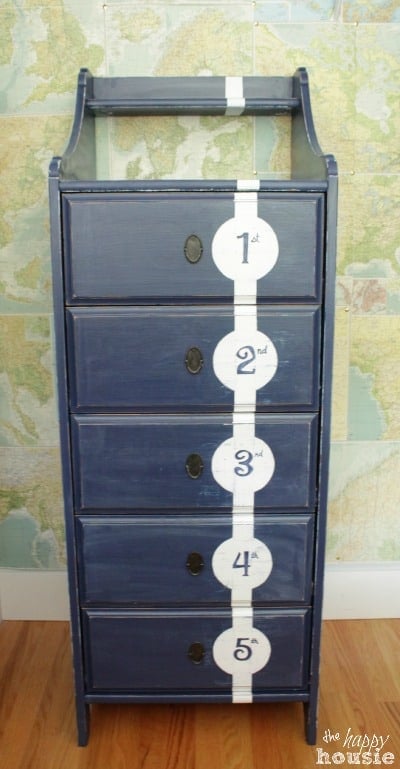 The Happy Housie wanted a dresser for her son so he wasn't throwing his dirty clothes on the floor. They went with a distressed look and a nautical theme. It turned out awesome!
14. DIY Decoupage Coffee Table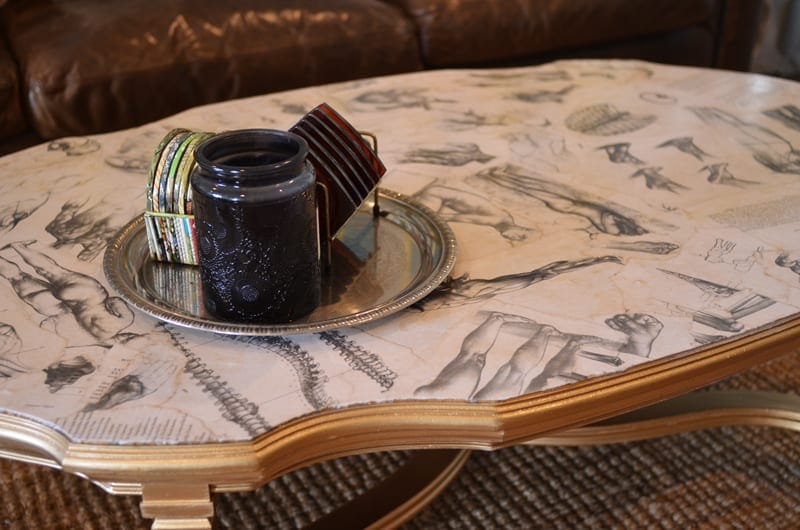 Mr. Kate found an old coffee table on the side of the road and wanted to spruce it up. It is so stylish and fun! See how it was made.  
15. Farmhouse Style Table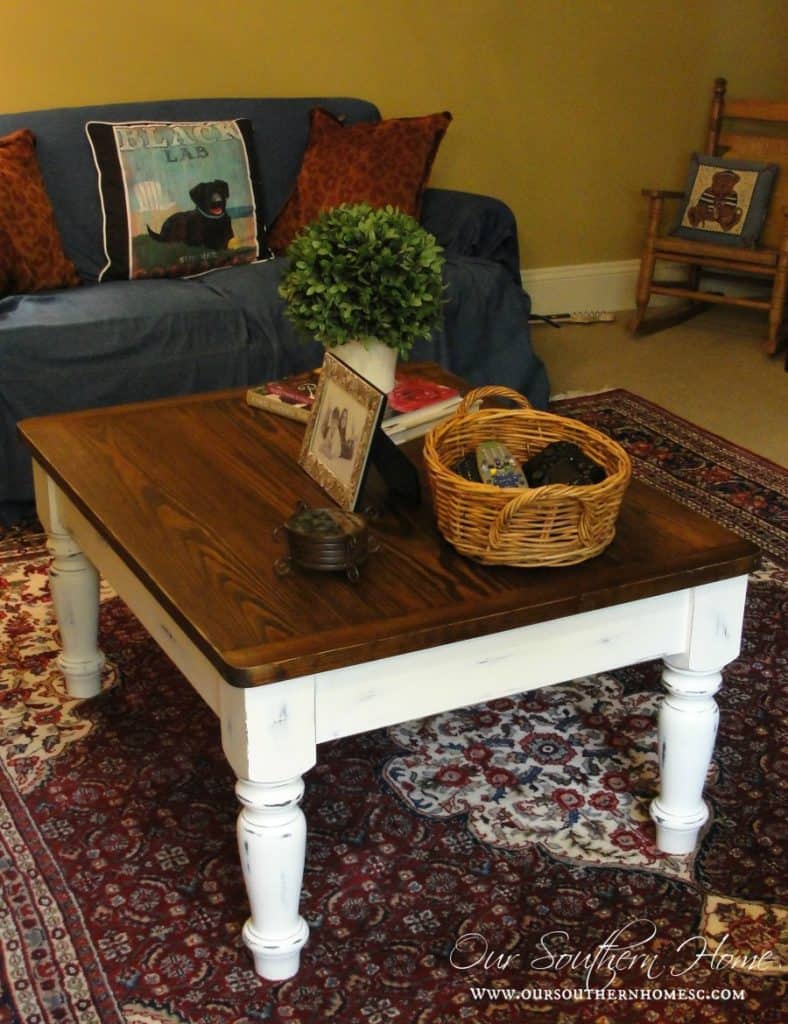 Christy at Our Southern Home shares how she wanted to make a 2-toned farmhouse style coffee table. She nailed it with this beauty! Give it a try yourself.
16. Painted Chair Makeover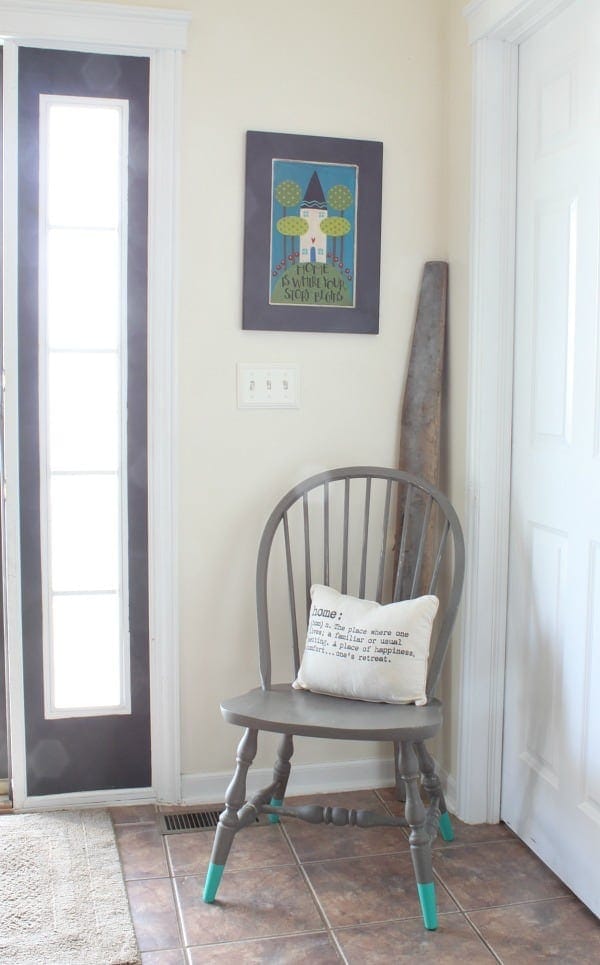 Reinvented chose to do a makeover on one of her older chairs. This was so easy and was only one step. Check out how she did it.
17. DIY Dresser Makeover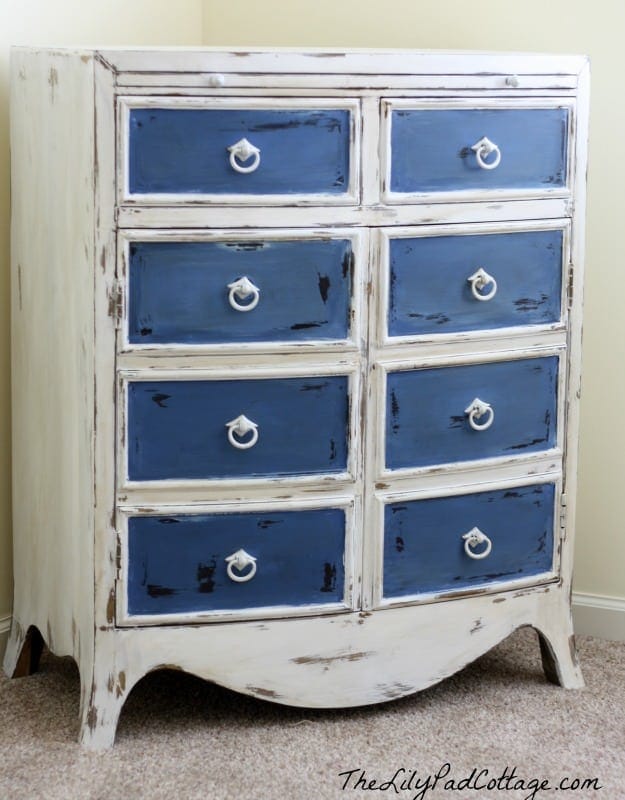 The Lily Pad Cottage shares how she updated a dresser for a her neighbor. Now it has a cute cottage feel and her neighbor loves it. Make your own.
18. DIY Beautiful Painted Shelf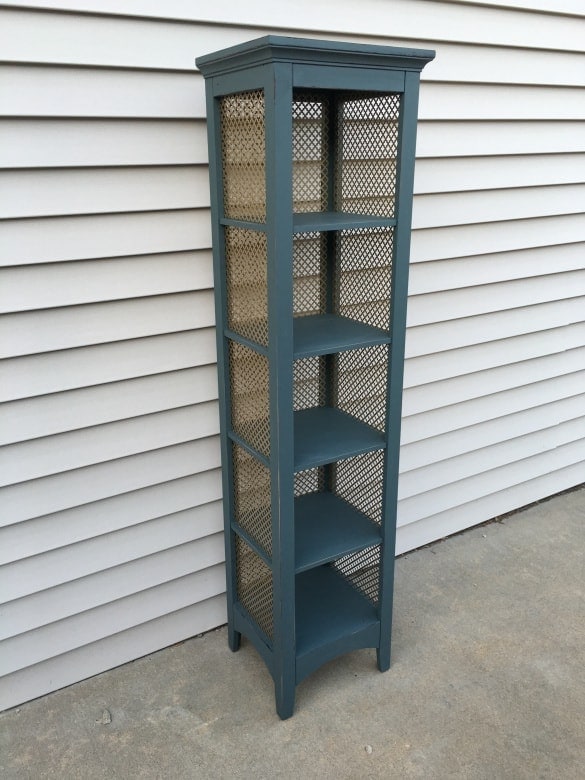 The Craft Queen had a shelf that was ready to be thrown out when she decided to turn it into a beautiful piece of furniture. This fast and easy process turned out awesome. How she did it.
19. Dry Brush Painted Table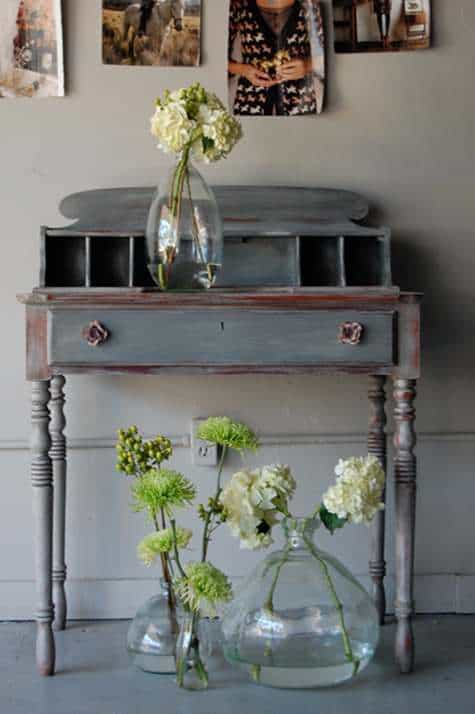 Design Sponge shares their technique on how to make stylish dry brush style paint on furniture. It looks so fantastic. Try this technique.
20. Stylish DIY Painted Dresser
21
Craving Some Creativity got a great deal on an old dresser and decided to spice it up. After painting it, it turned out fantastic. See how they completed this project. 
21. DIY Gorgeous Blue Antique Dresser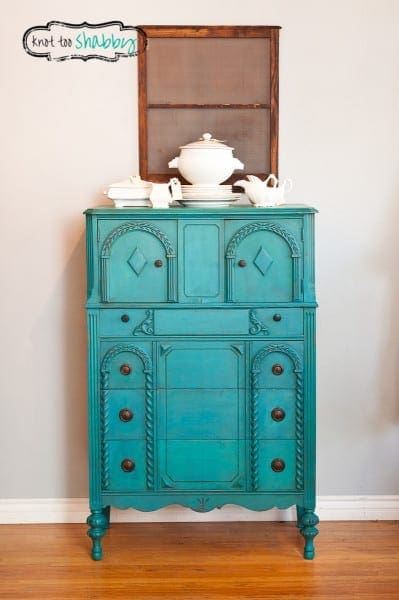 Knot Too Shabby out did themselves with this amazing antique piece of furniture. I love the color and style of this dresser. Make your own. 
22. DIY Painted End Table
Practically Functional shows how they transformed this Ikea side table into a painted work of art. This end table turned out so awesome. Give it a shot. 
23. Painted And Jeweled Dresser Makeover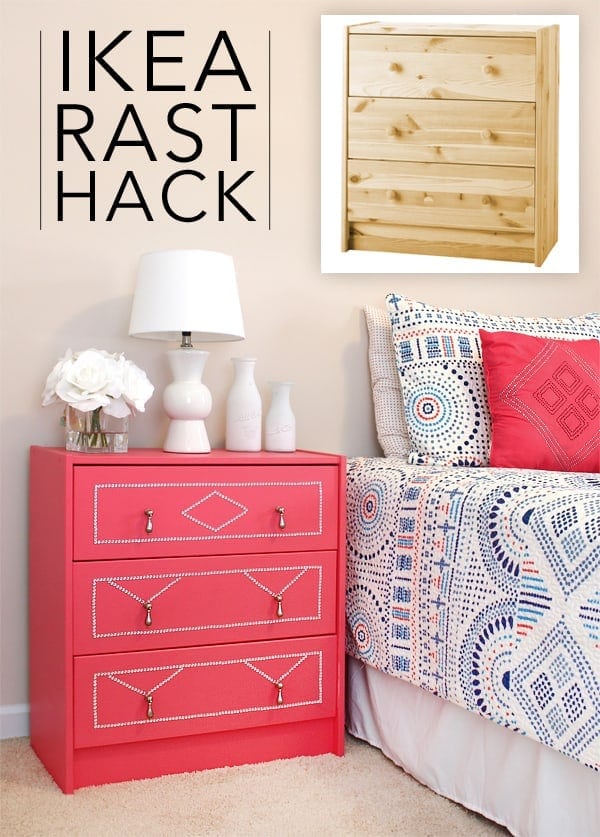 How to Nest For Less updated this dresser with fresh paint and some jewels. The best part is that you can customize paint color to fit your needs. Paint your own dresser. 
24. Chalk Paint Dresser Makeover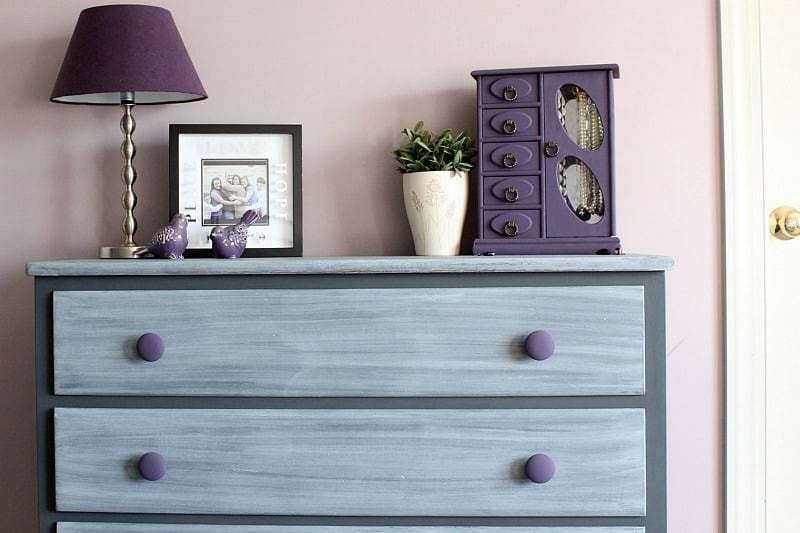 Nicole at The Inspired Hive shares how they gave a plain dresser an awesome makeover. The purple and gray look so cool together. See how she did it. 
25. Stylish Dresser Remodel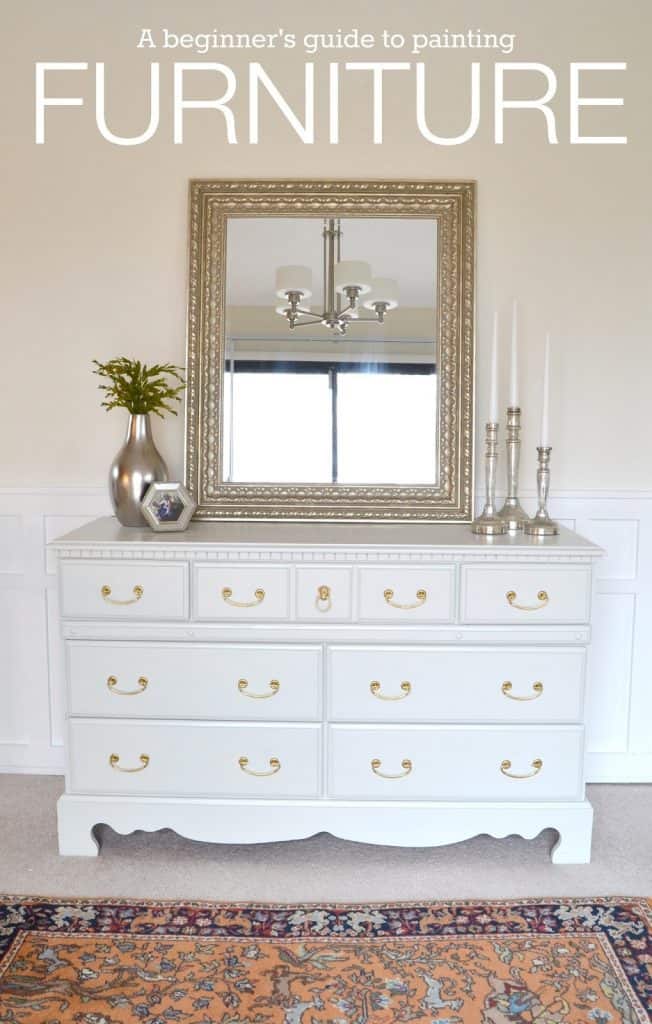 Live Love DIY was given a dresser and they wanted to give it a big upgrade. They did such an awesome job. It's stylish a timeless piece now. Full tutorial here. 
Never throw out an old piece of furniture because it is ugly. Give it new life with some paint! I hope you have been inspired to try a new DIY project soon.