Stihl chainsaws are synonymous for quality and power worldwide. The German company has established themselves as the top producer of professional quality chainsaws and continues to innovate to keep up with the demand for their products, especially in the landscaping and construction industries. Stihl produces a variety of chainsaws for all job types and consumer needs. Are you speciffically looking for small, comapct chainsaws? If so, check out our guide to The 5 Best Small Chainsaws.
This article will map out our picks for the best all-around Stihl chainsaws and how to choose the right one for your needs.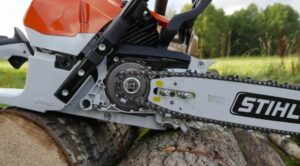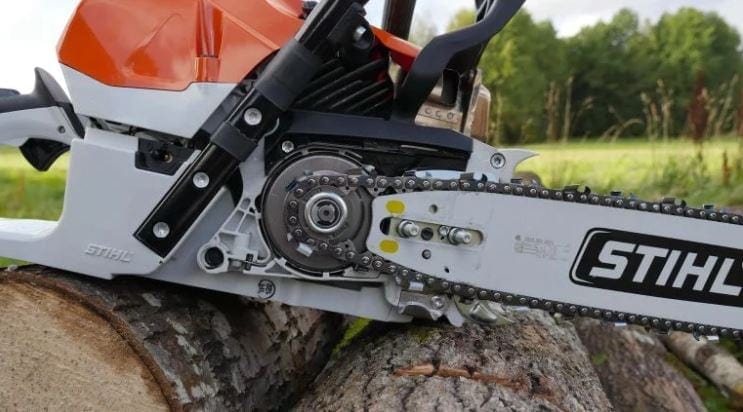 ---
Best Stihl Chainsaws:
Stihl has built a strong reputation as the premier chainsaw manufacturer, making Stihl a great choice for any chainsaw needs. Stihl makes chainsaws that are battery-operated, gas, and electric. Here is another buying guide for the best gas chainsaws. They also get more specific for your needs working as a homeowner, professionally, on a farm, or even in trees. We've selected a few of our favorites for their versatility and specific functions.
---
Best Value: Stihl Chainsaw MS 170
Being fairly low cost and easy to use, the MS 170 model is one of the most popular Stihl chainsaws on the market. It is perfect for a variety of smaller projects and preferred among homeowners. It is considered the best "bang for your buck" option as it delivers high quality compared to many similar higher priced options in the same class.
This chainsaw is deemed easy to maintain, powerful, and reliable. If you are looking to do moderate landscaping, prune, and cut down medium-sized trees, you would benefit from this product.
What We Like
Small and lightweight allows for longer working time without fatigue
Safety is valued with a chain break in case of emergency
Great chainsaw for both beginners and experienced users
What We Don't
Fumes and potential smoke emitted by gas power
---
Best Versatility: Stihl Chainsaw MS 250
The MS 250 ranks highly among Stihl chainsaws for its versatility in projects and its use for any level of user. This chainsaw is excellent for wood chopping jobs, all landscaping needs, and is preferred among homeowners. While it may not be best suited for professionals, this chainsaw is able to tackle a wide range of jobs. Consistent performance, reliability, and power stand out for this model.
What We Like
Lightweight considering power: most of its counterparts are much heavier
High power with minimal vibration makes it easier to work with for longer periods
What We Don't
Some users find it difficult to start and flood as a gas-operated tool
Expensive compared to the competition
---
Best Battery-Operated: Stihl Chainsaw MSA 200 C-BQ
As far as battery-operated chainsaws go, the MSA 200 C-BQ is our favorite in the Stihl line for its quality and power given its size. This product is suitable for wood chopping needs, most landscaping activities, but is not well-suited for large trees.
What We Like
Lightweight and small size prevents fatigue during use
Quieter than gas-operated counterparts for residential environments
No gas fume or emission for environmentally conscious users
What We Don't
The chain is not incredibly durable, may need replacement or sharpening
Battery and charger are sold separately which adds to the cost

What Do Stihl Chainsaw Prices Look Like?

Stihl does not make finding prices of their products easy, but if you search around their website, they vary fairly significantly based on the model. One of the reasons is due to their complete lack of online sales. Stihl only sells their products through authorized dealers in an effort to create a personal experience and make sure all sellers have complete knowledge of the product line. For this reason, you will not find Stihl products in big box stores but smaller hardware stores. You can find authorized dealers here.

Stihl pricing is competitive with other chainsaw brands on the market. Typical chainsaws for homeowners and those that can accomplish moderate levels of landscaping are grouped in an "Under $400" category. Professional and more heavy-duty chainsaws can be more expensive.

The best way to compare prices of chainsaws, and Stihl specifically, is to visit your local Stihl dealer.

How Easy Is It to Maintain My Stihl Chainsaw?

Once you have made your Stihl chainsaw purchase, you'll want to know what happens if something breaks and how to keep it in good shape.

There are two things you should know regarding repair and maintenance:

How to use a Stihl chainsaw sharpener

Where to get Stihl chainsaw parts

Sharpening a chainsaw is crucial to make clean and safe cuts. A dull chainsaw will be slow and could lead to dangerous accidents. You know it is time to sharpen your chainsaw when debris collects in the form of dust rather than shavings. You do not have to use Stihl-specific sharpeners on your Stihl chainsaw. Stihl provides a very comprehensive guide on how to best sharpen their products for best maintenance and performance. If you are looking into purchasing a chainsaw sharpener, check out our guide The Best Chainsaw Sharpener – Complete Buying Guide & Reviews.

A Stihl chainsaw has three major components: an engine, a guide bar, and a chain. With continued use, sometimes one or more of these components may need to be replaced. Knowing where and how to get these parts is crucial in keeping your Stihl running.

Genuine Stihl chainsaw replacement parts are only available at authorized dealers. Just like their chainsaw sales, Stihl wants to ensure that only the most knowledgeable people are selling their products.

Using the locator above is the same resource you would use for finding needed parts. Plenty of websites offer parts that will fit a Stihl but are not guaranteed to operate exactly as a Stihl-manufactured part would.

Routine maintenance guidelines and list of parts can be found in your chainsaw user manual.

Why Choose Stihl?

Stihl has gained popularity and won significant market share in the chainsaw market for a variety of reasons. This starts with their deep history in innovation and approach to personal and comprehensive service. By the 1930s, Stihl had developed the first petrol chainsaw which significantly improved productivity. By 1959, their "lightweight" model revolutionized tree cutting.

Continued technological advances and investment in research and development has led to Stihl's holding of over 1,000 patents. They were also the first chainsaw to include a catalytic converter, used to reduce harmful emissions and waste.

Consistent innovation, performance metrics, reliability, and emphasis on safety have established Stihl as a leader in the chainsaw industry. With options for homeowners and contractors, their wide product range provides great options for all your chainsaw needs.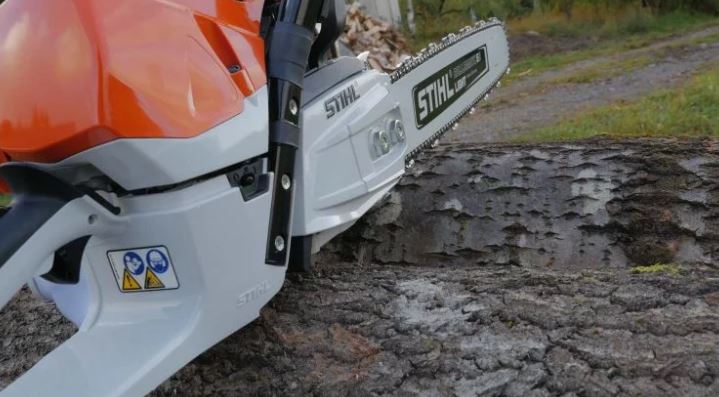 Final Recommendations
Any model of Stihl will give you a reliable product with varying levels of ability. For the best priced option of the product offerings we recommended, go with the Stihl MS 170. If you are looking for something a little heavier duty to complete a variety of projects, the MS 250 is the best option. With a strong reputation across the board, Stihl continues to establish itself as the world leader in chainsaw technology. Now, are you looking for more on Stihl chainsaws? Check out Husqvarna vs. Stihl – Two Big Boy Chainsaw Brands Go Head to Head, where Husqvarna and Stihl go head to head. Finally, are you looking for more information on chainsaws? Check out Chainsaws – Everything You Need To Know!