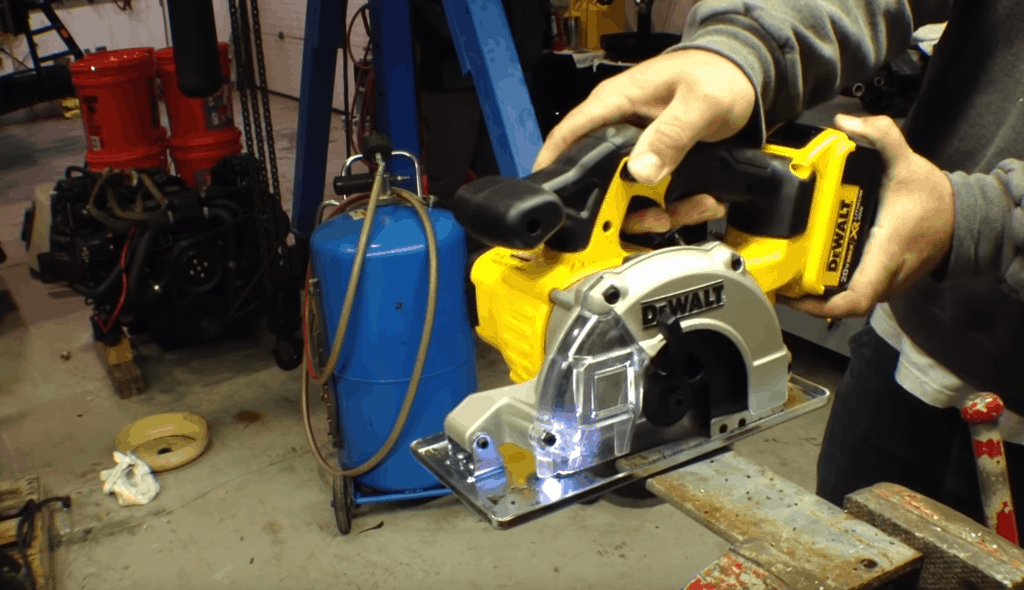 A metal cutting circular saw can be a very useful addition to any craftsman's home workshop. This is especially true if they want to branch into welding or other related disciplines. Luckily, there are plenty of metal cutting circular saws on the market to choose from.
So what is the best metal cutting circular saws? Read on to find out more about what's out on the market.
Are you looking for some general information on circular saws or other tools? Check out our complete resource guides on Miter Saws, Table Saws, Chainsaws, Band Saws and Circular Saws. These guides have all the information you need. You will be able to find history, the different types of the tool, top brand sold, and more!
Metal Cutting Circular Saw Reviews
Before making a major purchase like a piece of heavy machinery for a workshop for either a hobby or professional space, it's smart to look over a variety of options. You want to see which has features that appeal to you and which are preferable according to your price range.
DeWalt Metal Cutting Circular Saw
DeWalt is a trade name of Stanley Black and Decker. A company that has been associated with quality consumer tools (both power and handheld) for a hundred and seventy-five years. The DeWalt Metal Cutting Circular Saw is a particularly good choice for metal sheeting. This saw can cut through it as easily as a traditional circular saw cuts through plywood.
What We Like About It
Smooth powerful cut: This is a tool that can get the job done. it slices through metal like nobody's business. The saw comes stock with a 30-tooth blade but can be upgraded to a higher tooth for an even smoother cut.
Lightweight: Its light weight reduces fatigue during use and makes this saw easier to use. This makes it a good option for novice metalworkers.
Very strong saw: This saw is tough enough to handle cutting sheet metal that is stacked for twice the efficiency.
Economical price: This saw is very reasonably priced for its capability, especially for those who only need to cut metal occasionally for projects and not for hours at a time.
What We Don't Like About It
Blades are expensive: This is a specialty saw, and blades that can cut through metal aren't cheap.
Not meant for continuous use: It is easy to burn up the motor on a saw like this when running it hot for long periods of time.
Throws off hot metal dust: You definitely need protection while using this tool, as it has a tendency to throw up piping hot flakes of metal that will burn you if they land on your skin or get in your eyes.
---
Milwaukee Metal Cutting Circular Saw
Milwaukee Electric Tool Corporation has been around since the mid-twenties. They make a wide variety of power tools and other accessories for industrial professionals. Their metal cutting circular saw model the M18 FUEL is one of the fastest and longest-lived metal cutting saws available. This saw is a good choice for those metalworkers who need something with speed and stamina.
What We Like About It
Straight cuts: The power behind this saw means it readily offers fast, clean cuts every time you pull the trigger.
Compact build: The small size of this saw means it takes up less storage space in the workshop and is easier to transport.
Integrated hook: A built-in hook makes it easier to store this saw vertically on a workshop wall, reducing its footprint.
What We Don't Like About It
Exclusive to metal: You won't be able to find wood-cutting blades for this saw, and it turns at a rate not appropriate for one, so you'll be restricted to metal projects while using it.
Plastic guard: The plastic guard eventually becomes marred and burned by flakes of hot metal as the saw is used. This makes it harder to see through the guard while gauging a cut.
---
Evolution Power Tools Steel Cutting Circular Saw
Evolution Power Tools Limited is a relatively small, family-oriented British company. They were founded in 1922. This makes it one of the younger tool companies on this list but has nevertheless managed to make a name for itself with a range of high-quality offerings. The EVOSAW230 9-Inch Steel Cutting Circular Saw is a little pricey, but a workhorse for the cost.
What We Like About It
Good repeatable cuts: Once you've got this blade set up, you should be able to perform the same precise cuts again and again.
Quieter than abrasive saws: You can't really call a metal-cutting circular saw quiet. However, this one relatively makes less noise than similar metal-cutting machines.
Clean cutting: The cut edges left by this saw are weld-ready, saving you time and effort for a polished, professional-looking result.
What We Don't Like About It
High cost: This saw is much more expensive than many of its competitors. This can be a downside for those metalworkers on a budget. It also wears out expensive blades quickly under heavy use.
Blade may need to be squared: The blade of the saw may not be square upon purchase and may require adjustment.
Threads on the clamp have a tendency to strip out: This can be detrimental to getting a firm vise with the clamp and reduces its function.
---

Why Do You Need a Metal Cutting Circular Saw?
Many crafters already have a wood-cutting saw in their workshops. It can cause them to wonder why they can't just use this saw with a specialized blade on it for cutting metal. The truth is that wood-cutting saws spin at a high rpm that is not appropriate for metalworking. There are many different kinds of saws designed for very different purposes.
Because they spin so quickly, wood-cutting saws do not have the torque required to provide either an efficient or safe job when cutting metal. They also don't have an adequate trap to collect metal shavings. Using a saw for purposes, it is not intended for is both dangerous and typically destructive to the saw.
Another reason that metal cutting circular saws should be used in metalworking rather than wood-cutting saws is that the high cutting speeds on a wood-cutting saw can cause metal chips to collect and fuse together in the gullet of the blade, jamming it up.
If you're doing a lot of metalwork and plan on making metal cuts frequently, it's well worth it to invest in a metal cutting circular saw for your projects.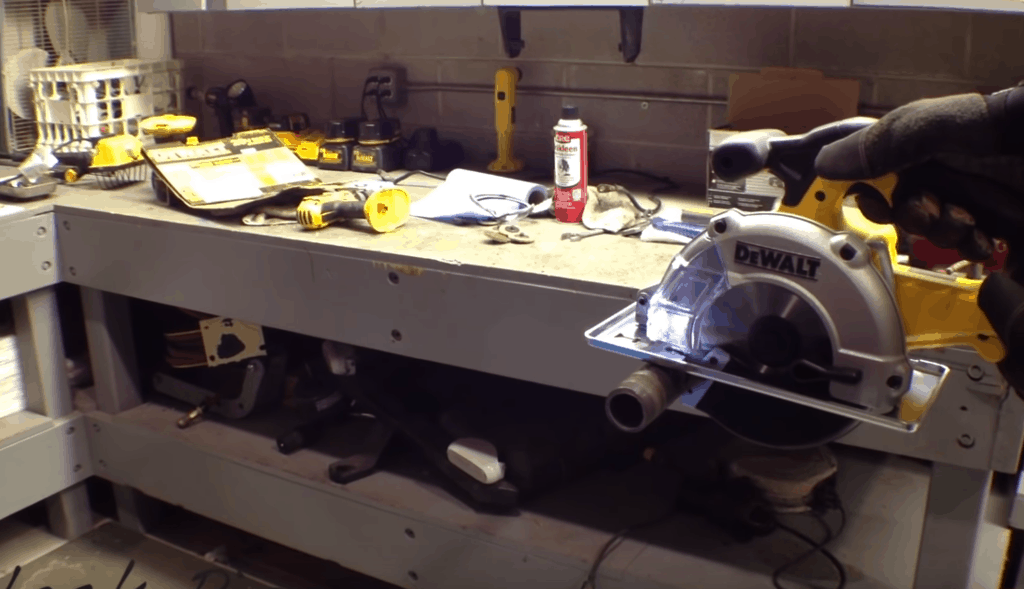 Final Thoughts on Purchasing a Metal Cutting Circular Saw
A metal cutting circular saw is a great option whether you need to make specific cuts on aluminum siding, slice pipe, or any number of construction or home improvement projects. Any of the saws listed above would be a powerful, portable addition to any metalworking shop.
Are you looking for more guides on circular saws? Check out some of our most popular guides, Best Circular Saw Blades – Buyer's Guide, Lowe's Circular Saw Buying Guide, ROTORAZER Compact Circular Saw Review, and Best Cordless Circular Saw: Which Saw Should You Buy?