I know a lot of guys, like myself, like to give DIY gifts instead of something bought from a store.  There is just something about the thought and work put into a homemade gift that makes it special.
Not to mention it generally cost little to do.
However, if it isn't done right, or seems like you just threw something together, it can make you look like a cheapo!
I've been a boyfriend once or twice, and I have always enjoyed getting something cool and unique, instead of a few pairs of socks…  Kinda like when Pam makes Jim a comic book "The Adventures of Jimmy Halpert"  for Christmas in the TV show "The Office".
If you are bored with the same old standard gift card, and are looking for something different, here are 30 Awesome DIY Gift Ideas that are sure to impress, and let your boyfriend know how much he means to you.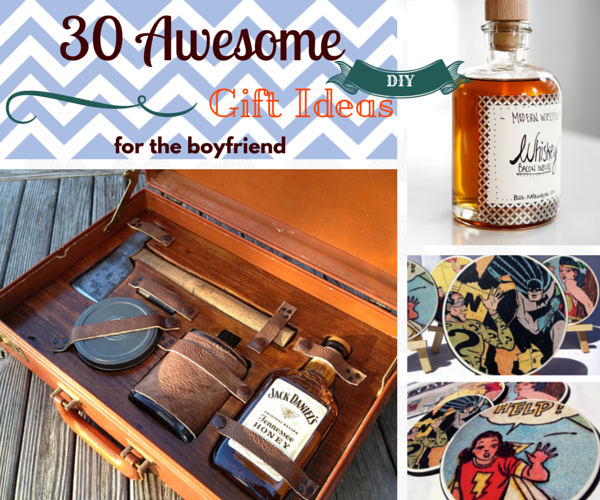 1. Super Hero Coasters
These super hero coasters from David at the "Mod Podge Rocks Blog" are sure to please any comic book reading boyfriend.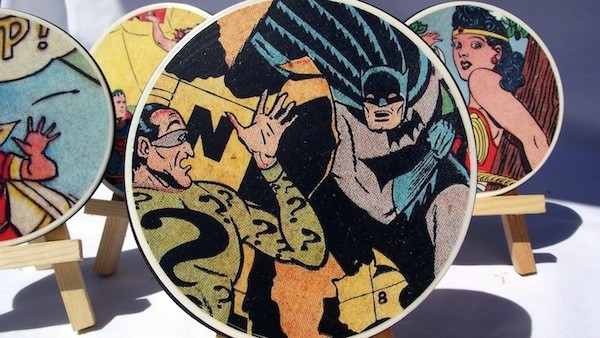 2. Star Wars Pillowcases
Join the "dark side" by making some Star Wars themed pillowcases by the creative minds at "All for the Boys".
Or if Star Wars isn't your boyfriends thing (which is weird) use the same concept for alternative themes.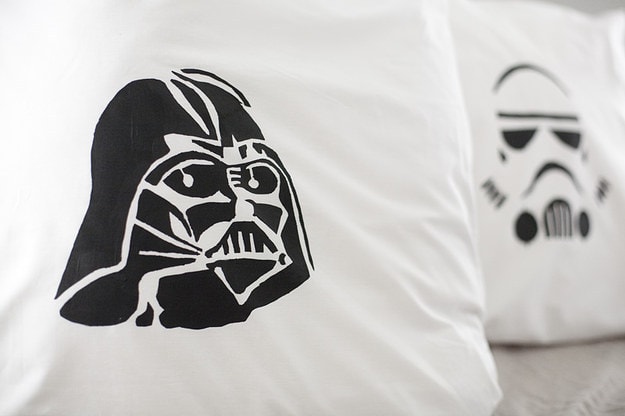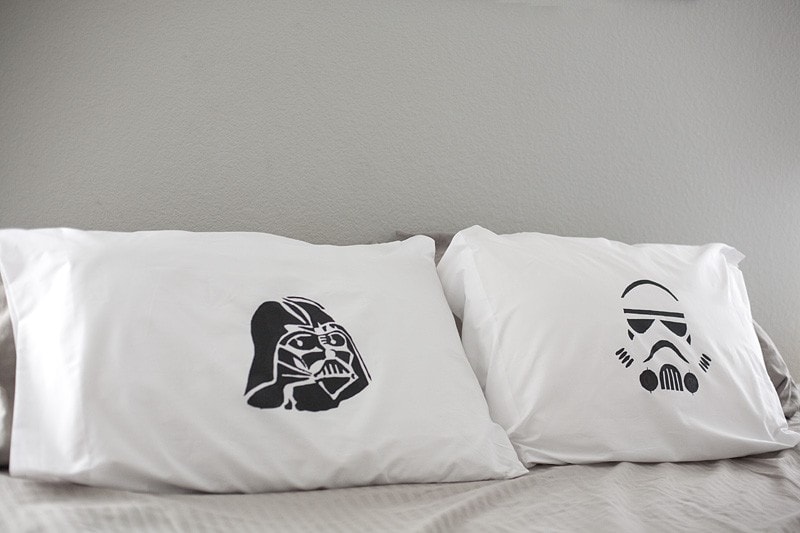 3. Bacon Infused Whiskey
I can sum this one up with a joke…  20 years ago we had Johnny Cash, Bob Hope, and Steve Jobs.  Now we have no Cash, no Hope, and no Jobs…PLEASE don't let Kevin Bacon die…
Click here to get the scoop from Katrin at "Modern Wifestyle".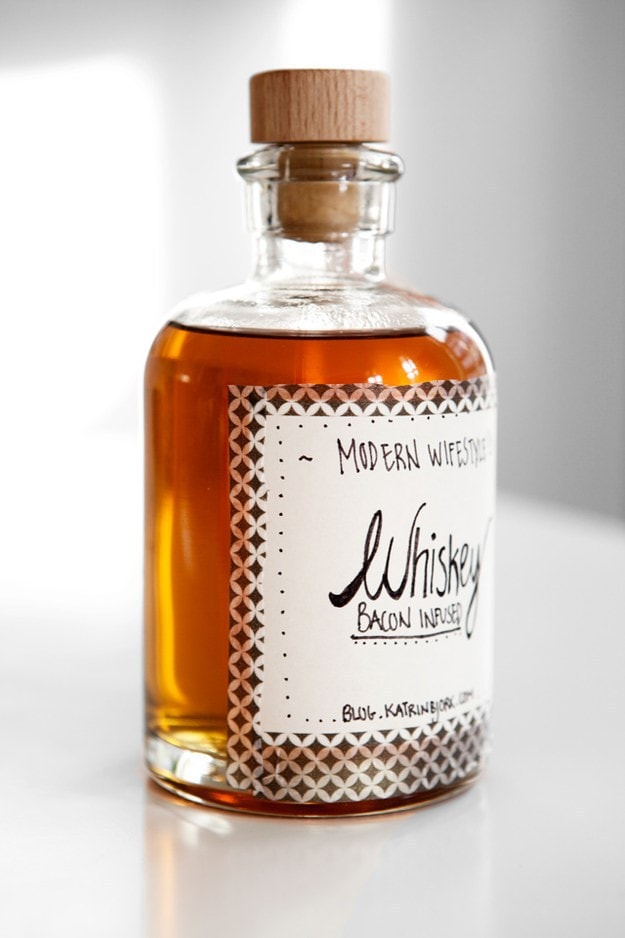 4. Homemade Hammock
I always say "the best gifts are the ones that benefit you as well".  This is certainly the case with this homemade hammock from Jen Vitale.  What boyfriend wouldn't like a gift that basically says, "you deserve to relax".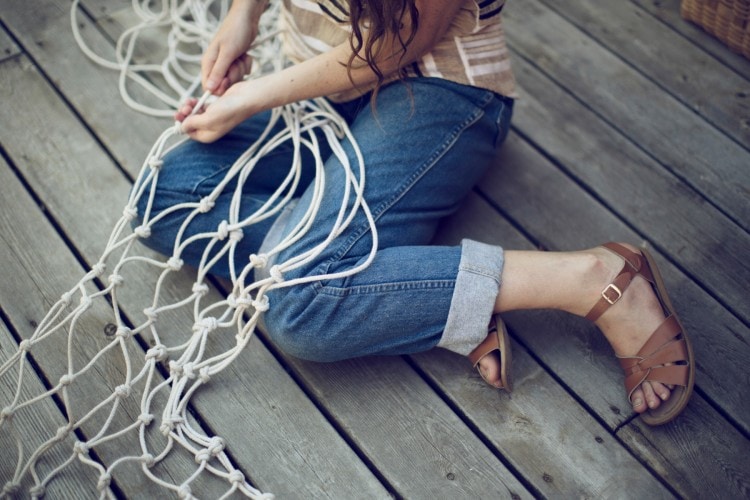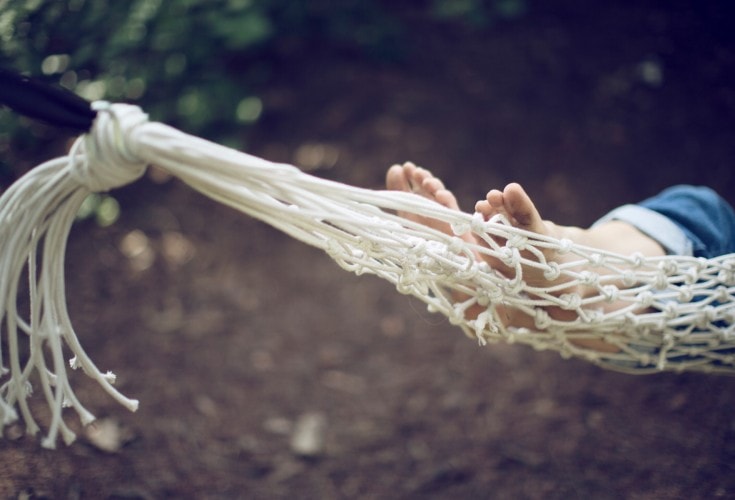 5. Reused Bottle Snack Surprise
From Pixel Pete, these reused snack bottles are super fun and easy! Just keep some bottles after he drinks his favorite beverage, decorate, and fill with his favorite snacks.  That's it!
Oh, and maybe don't add the "Daddy" part…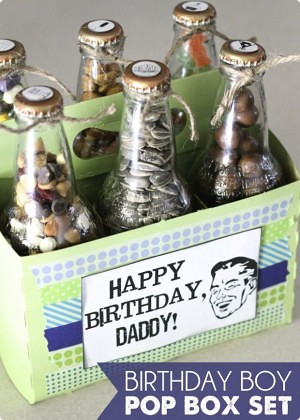 6. Funny "Spooning" Picture
I hope you were lucky enough to snag a guy with a sense of humor.  If so, I am sure he'll love this hilariously cute DIY picture project from Vivienne Wagner at "The V Spot".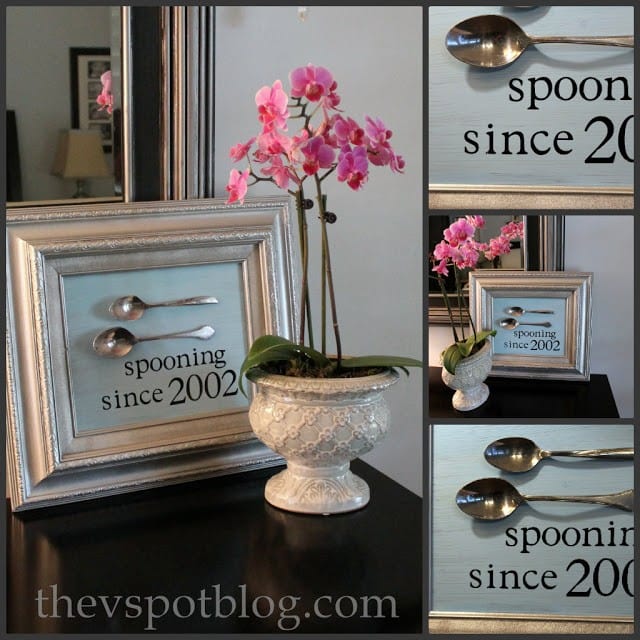 7. Personalized Coffee Mug
This is so easy you should feel bad for how little time you spend on his gift…  He doesn't have to know.
The creator of this simple gift "Elsie" recommends using Pebeo Markers to ensure the marker never wears off.  But, sharpies will work for most people.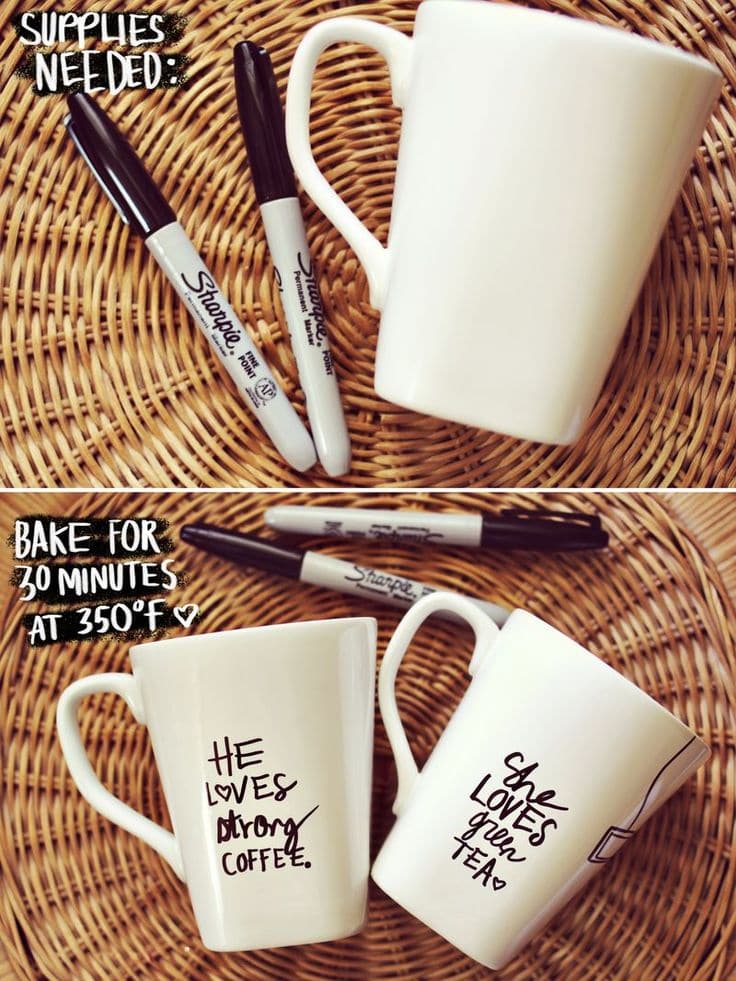 8. Mini Altoid Survival Kit
For the outdoorsy type of boyfriend, "Field and Stream" has come up with a truly simple (and tiny) survival kit that will fit in his pocket (unless he's the skinny jeans type…).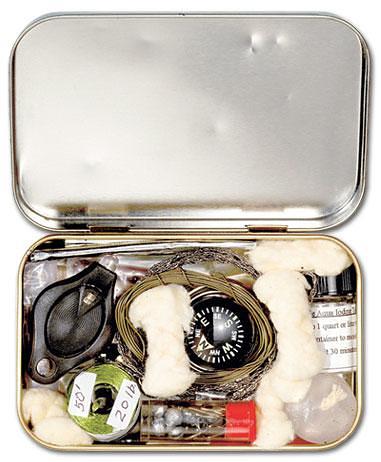 9. Crochet Bracelet w/Button
I've been known to wear a bracelet or two, and I assume I am not alone.  Therefore, I can only deduce (I've been watching a lot of Sherlock) that many boyfriends would love a cool homemade bracelet.
Chiwei from "One Dog Woof" can show you how.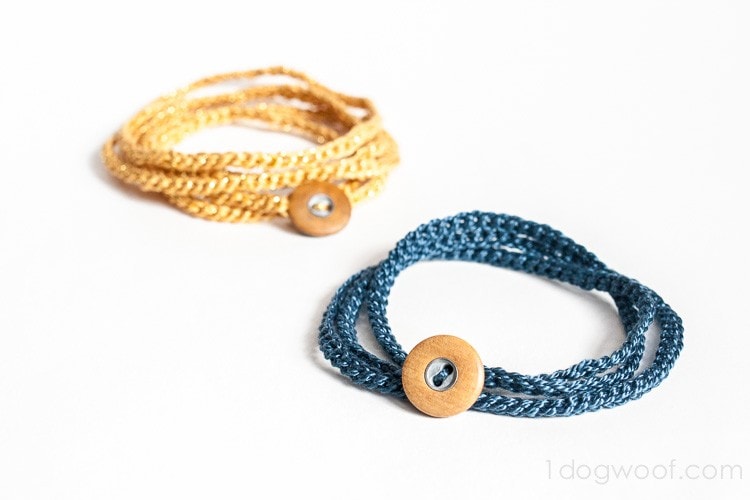 10. Gentleman's Survival Kit
Maybe a different kind of survival kit made from a vintage suitcase, and brought to us by pscmpf.  I want this!  I guess I have to get a girlfriend first…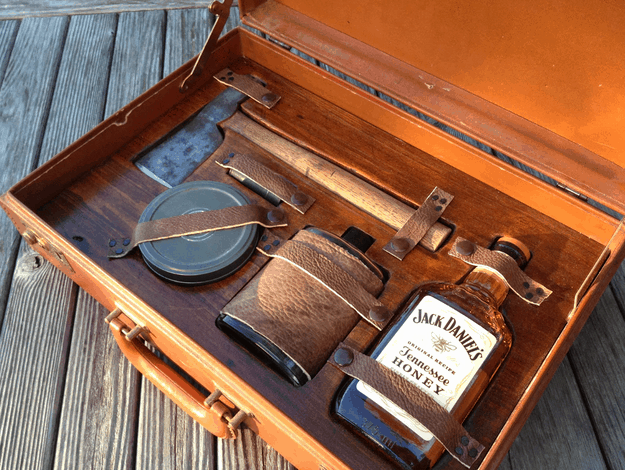 11. Homemade "Paleo" Deodorant
If your dude is the organic type, or maybe he is into Crossfitting and the whole Paleo diet thing, well have I got the perfect gift for your smelly man.
"The Paleo Mama" shows us how to make baking soda free deodorant.  This will take a little more work, but isn't he worth it?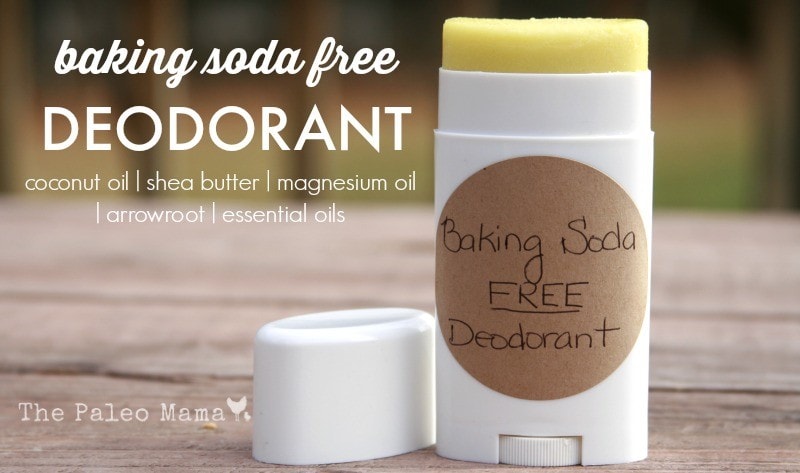 12. Nut & Bolt Cufflinks
Yes, it is exactly what it sounds (and looks) like.  Cufflinks made from nuts and bolts courtesy of "Runway DIY"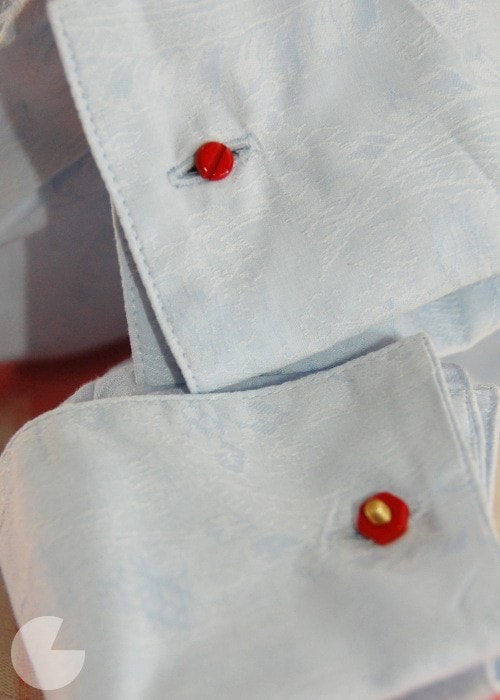 13. DIY Leather Wallet
If you can sew, you are basically 90% there with this gift.  "The Merry Thought" provides us with a unique and thoughtful homemade leather wallet idea.
If your boyfriend is anything like me (let's hope not), then he probably needs a new wallet right now!
14. DIY Pocket Square
Sometimes we buy gifts that are, essentially, a way to encourage our significant others to do what we want.  Like buying a vacuum cleaner to encourage more cleaning…
Well, if you're looking for a little more effort in the "style department" from your man, Alan Meincke from "The Bourbon Brain Trust" is here to help with some homemade pocket squares.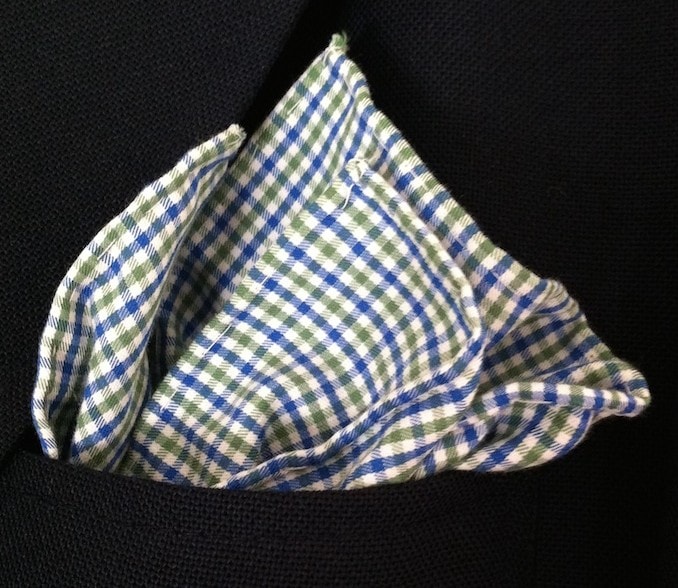 15. Rosemary Mint Shaving Cream
I'll admit, I kind of just want to put this on a brownie and see how it tastes…  But, I won't because it's shaving cream and you don't eat shaving cream…right?
Anyway, check out "Food for my Family" and the article from Shaina Olmanson to find out how to make this tasty looking shaving cream (seriously, don't eat it…but if you do let me know).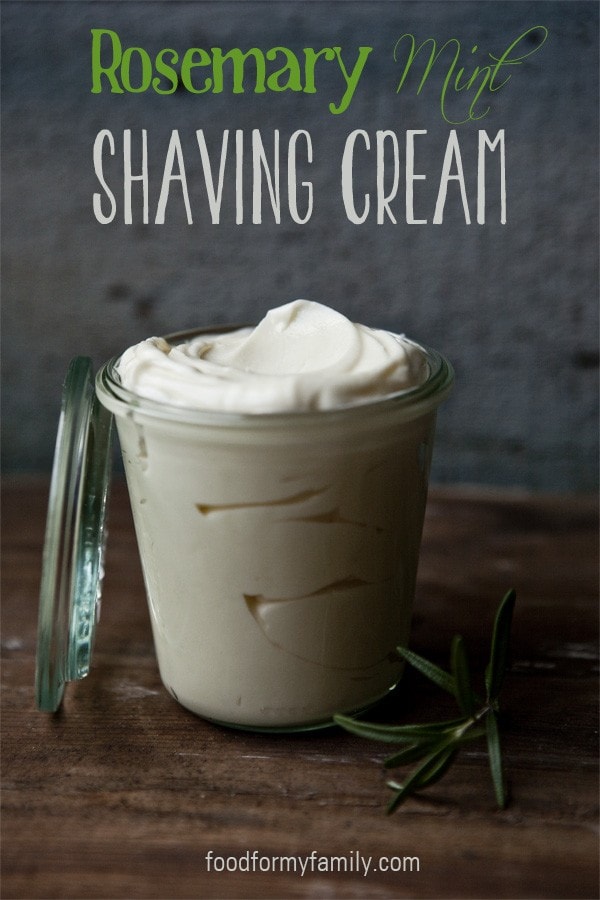 16. Concrete Fire Pit
Impress your boyfriend with a gift that takes time and effort, but also, offers the reward of satisfaction and accomplishment.
Chris from "Man Made DIY" will show you exactly how to make this intimidating, yet gorgeous fire pit from scratch.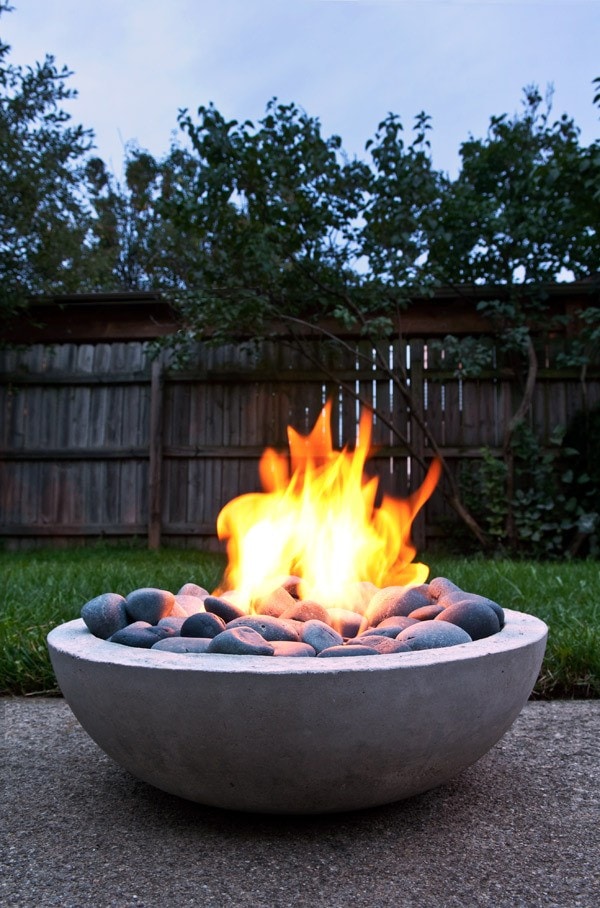 17. Bay Rum Aftershave
A good smelling man is every woman's dream, even if some like the smell of perspiration.  However, if you would rather catch a whiff of spicy smelling aftershave, check out the Bay Rum Aftershave from "Mommypotamus".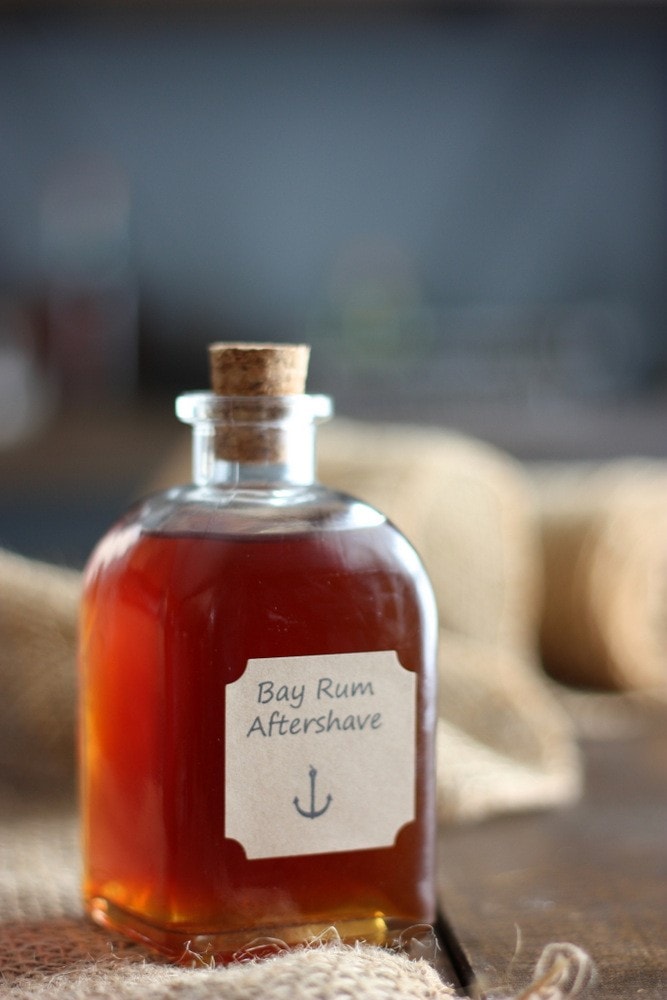 18. Whiskey Soap Dispenser
A soap dispenser so cool your boyfriend might be tempted to curse just so you can wash his mouth out with soap…
Click here and get the tutorial.
19. Homemade BBQ Rubs
Does your dude like to bbq?  Set him up for success with some homemade rubs from "Real Simple".
20. DIY Tape Dispenser
I don't know  about you, but I am pretty sure everyone can use one of these tape dispensers from "Man Made DIY".  You will have to be handy to build this gift, but the payoff is worth it!
21. Modern Tie Rack
I have recently had to start wearing ties to work.  My biggest frustration is tie organization.  If your boyfriend is anything like me, he will love this easy-to-do tie rack from "Modern Toil".
22. DIY Wooden Tie Clip
Speaking of ties…  My favorite accessory for fancy clothe wearing is the tie clip.  This rustic looking tie clip is perfect for the guy who loves style.  Click here for the tutorial from "Poppy Talk".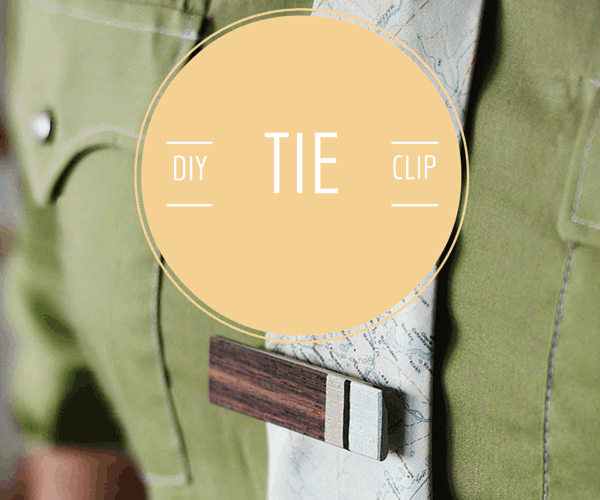 23. Rustic Wooden Belt Buckle
If you're dating a southern gentleman who appreciates a good belt buckle, this rustic wooden belt buckle from "mightymcc" is the perfect gift!
24. Homemade BBQ Tool Belt
The perfect accessory for any amateur or professional bbq aficionado is this handy little tool belt.  It's almost too easy.  To learn more click here.

25. Easy-To-Do Homemade Jerky
Yeah, that's right.  The awesome part of this DIY project is that you don't need all the expensive kitchen accessories to make it.  Our friends at "Man Made DIY" have hit a home run with this tasty man treat.
26. Old License Plate Coffee Table
Perfect for any man cave!  Just find some old license plates online and attach them to an old coffee table.  Easy as pie (never really got that saying).
27. DIY Skinny Ties
Take those old and unfashionable ties his dad gave him and turn them into modern skinny ties.  "A Beautiful Mess" can show you how easy it is.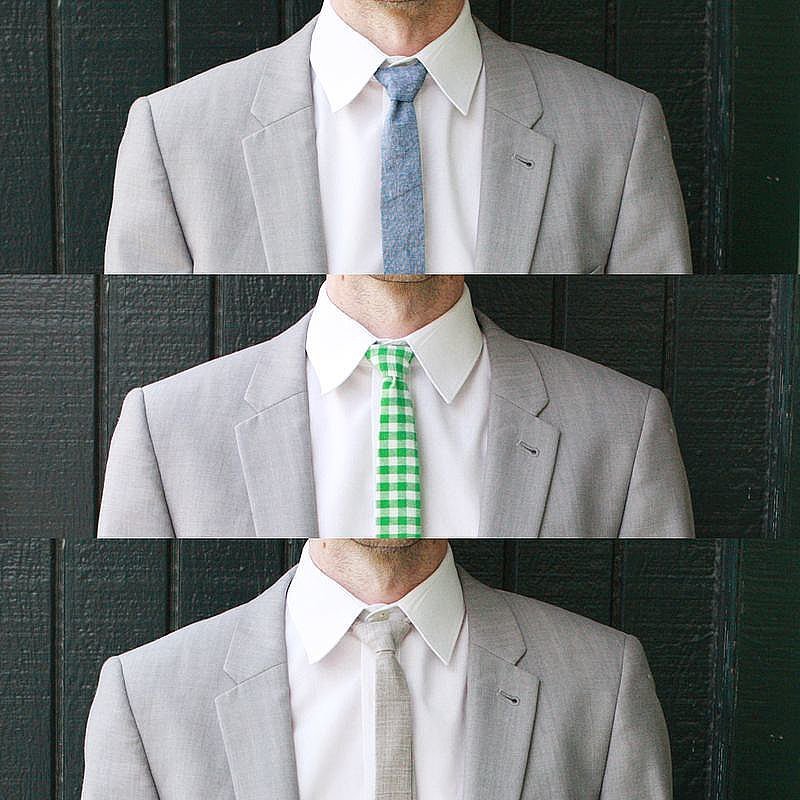 28. Everything Man Balm
Sarah Lipoff from "Pop Sugar" brings us the personalized everything man balm.  Use it for everything from dry hands to hair styling.  Makes me wish I still had hair…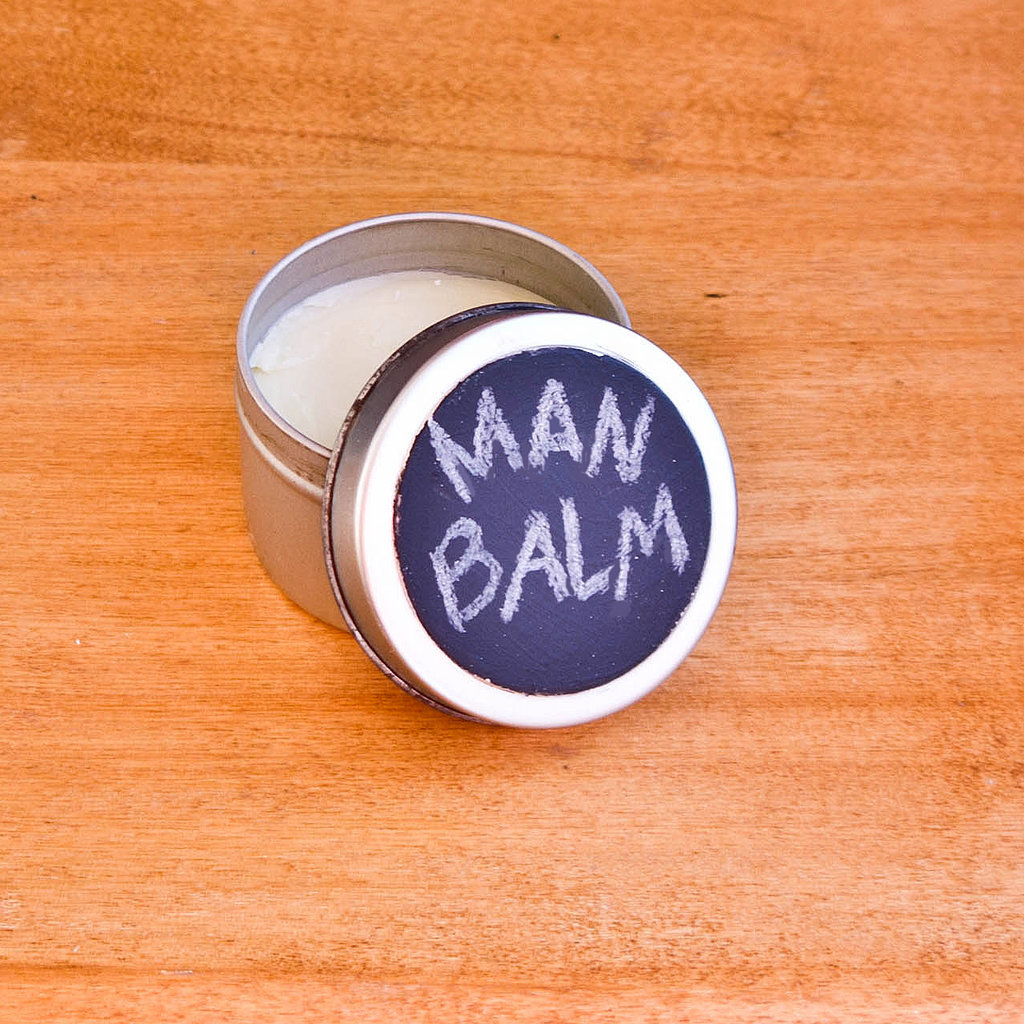 29. Baseball Bookends
You won't find many guys who aren't fans of America's Pastime.  So, it's safe to say you can't go wrong with these baseball bookends from "The Winthrop Chronicles".
30. Kevin Bacon Bacon Salt
Uhh yes it's a real thing.  I don't know why I think the Kevin Bacon thing is so funny.  One thing you can take seriously is this truly amazing creation from "Not Quite Nigella".
If you've always struggled with creative gift giving, hopefully, you are now well-equipped to create something truly unique.
Have fun!