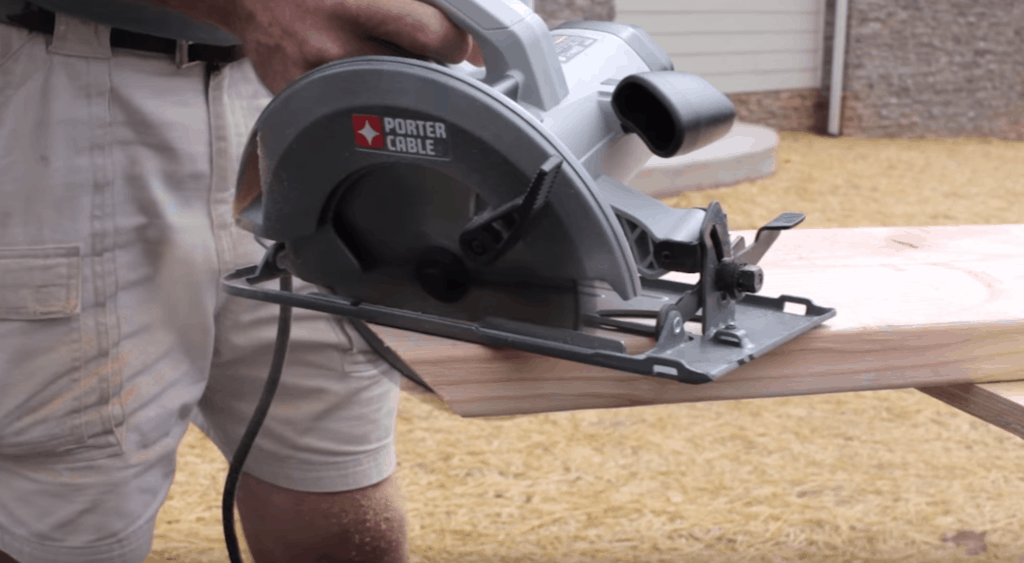 Building projects around the house can be difficult if you don't have the right tools. Circular saws can give you the freedom to complete a wide range of jobs and are a great option to have on your bench. If you're looking for a tough saw to knock out many different projects, the Porter-Cable Circular saws come in handy. Keep reading to find the best porter-cable circular saw in 2020!
Are you looking for some general information on circular saws or other tools? Check out our complete resource guides on Miter Saws, Table Saws, Chainsaws, Band Saws and Circular Saws. These guides have all the information you need. You will be able to find history, the different types of the tool, top brand sold, and more!
Which Porter-Cable Circular Saw Should You Buy?
The PORTER-CABLE 7-1/4-Inch Circular Saw, Heavy Duty Steel Shoe, 15-Amp (PCE300). This circular saw is one of the newest Porter-Cable circular saws on the market. It was made to be one of the easiest to use for multiple jobs. It's also a corded saw that works great for stationary workplaces or areas where an outlet is available.
What we like about it:
Lightweight: Weighing in at around 10lbs, this saw can be a great addition to your toolbox. Not only is it a powerful tool, but it's easily manageable for longer jobs.
Stands up to multiple jobs: Many reviewers love how it can withstand cut after cut and perform like it's the first time you're using the saw.
Great saw for the price: Multiple reviews repeated how great the value is of the saw for the price.
What we don't like:
Not all saws are the same: Some Porter-Cable circular saw reviews complained that their saws broke after a couple of uses. Be sure to get the saw with an active warranty so you can get a replacement if this happens to you.
Sawdust is the enemy: Some reviewers have stated that sawdust collects in the guide slot and needs to be cleaned out often. It is also hard to see the depth gauge, which can make it hard to use for certain jobs.
---
The PORTER-CABLE 20V MAX 6-1/2-Inch Cordless Circular Saw, Tool Only (PCC660B). This saw packs a punch, especially for its cheap price tag. It is a great blade for a variety of jobs, as well as being easy to operate. You can lift and maneuver this model easier than older models due to its lightweight design. Overall, a great tool to add to your workshop.
What we like about it:
Great saw for a great price: This saw does the work it says it will, and is cheaper than it's competitors by about $50.
Easy to operate: This saw is quick to set up and easy to use. It is also cordless, which means you can use it anywhere. It's precise and will get the job done.
What we don't like about it:
Homeowner's circular saw: This saw is better suited for smaller jobs around the house due to its lessened power compared to its corded counterpart. Someone who does larger jobs for buildings may not be happy with it.
The battery life is only so-so: This saw is great for a couple of hours; however, it may not last a full workday. Again, this saw is better suited for the homeowner.
---
The PORTER-CABLE 7-1/4-Inch Circular Saw, 15-Amp (PCE310). This saw is a corded circular saw that packs a punch. It may be corded, but it can hold up to the hardest sawing jobs out there. The magnesium plates have better durability compared to stainless steel. It is also compact, so it can travel with you and take care of those pesky last minute jobs on the road.
What we like about it:
Great quality for only a little more money: You'll pay $10 more than the other two saws we've discussed, but reviewers stress the saw is worth the price.
Can stand up to hefty work tasks: This saw can withstand whatever job you throw at it. It cuts precisely and can go through thick lumber like a knife through butter.
What we don't like about it:
Flexy base: While the magnesium is a more durable material, it can be rather bendy. This can throw off angled cuts due to this bending, which can compromise certain projects.
Markings aren't super visible: You'll have to really study the saw to see all the guided depth of cut scale. The 90 and 45 angles aren't marked on the saw at all, which can be difficult since those are two of the most popular angles when cutting materials.
---

Things To Take Into Consideration
The Porter-Cable circular saw can make versatile cuts. Adding a Porter-Cable circular saw will let you make all kinds of cuts for any project. This can make it more of a viable option for your toolbox rather than buying a saw that will only make one kind of cut. That will save you money in the long run by just paying for one saw rather than multiple saws.
Porter-Cable circular saws are affordable in the saw market. You will likely spend between $50-$80 on a Porter-Cable circular saw, compared to $300 for a quality DEWALT sliding compound Milter saw. Given that you can afford this kind of saw and it can do multiple cuts makes it a great option for anyone who wants to add a saw to their toolkit.
Consider whether you want a cord versus a cordless saw. Given that the price isn't very different between cord or cordless saws, you'll have to decide what works for you. If you are going to do most of your work in a workshop where an outlet is present, you can pick the cord. If you are on the move and need to work anywhere, cordless is for you.
Make sure you protect yourself when using the circular saw. Like any power tool, the Porter-Cable circular saw is dangerous to use without the proper protection. You'll want to be sure you wear the proper equipment when using it, so you don't injure yourself. Such as protective glasses and earplugs to protect your eyes and ears.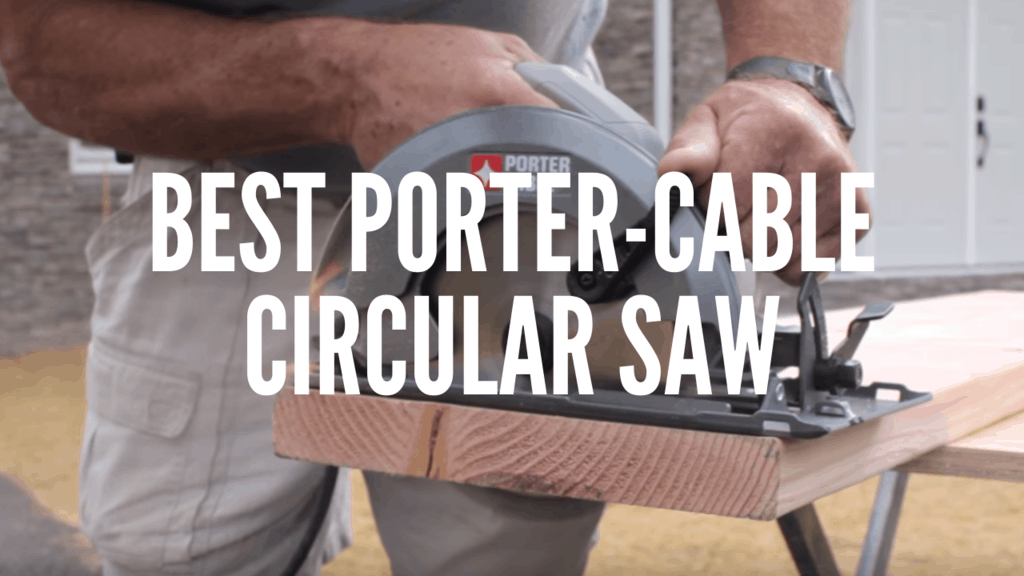 Getting To Know The Porter-Cable Name
Porter-Cable began as a tool shop wanting to create tools for everyone since 1906. They revolutionalized the circular saw the design in 1928 and became the standard that other companies have used when making their own circular saws. Porter-Cable has strived to create the best tools on the market and always want to make the best tools available.
Summary
We've discussed the Porter-Cable circular saw, and which can be great for you. We've talked about the corded, cordless, and stainless steel saw. Each can do a great job on its own, but it's up to you to decide which will meet your needs. Hopefully, this article helped!
Are you looking for more guides on circular saws? Check out some of our most popular guides, Best Circular Saw Blades – Buyer's Guide, Lowe's Circular Saw Buying Guide, ROTORAZER Compact Circular Saw Review, and Best Cordless Circular Saw: Which Saw Should You Buy?