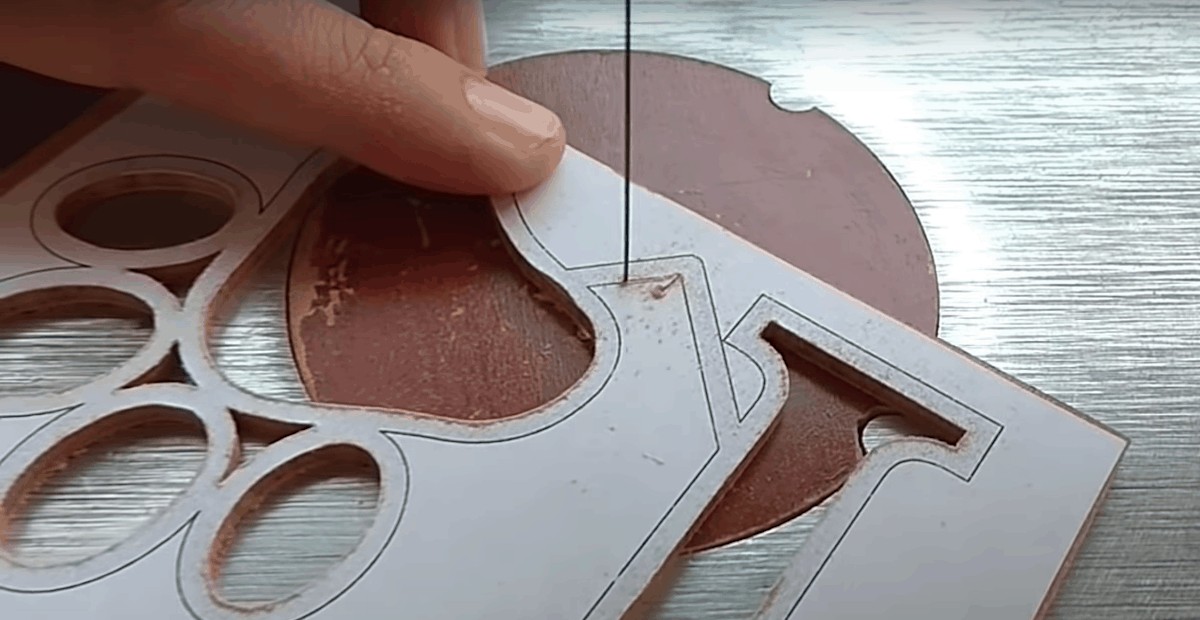 A scroll saw is one of the most useful and interesting tools in the woodworker's arsenal. While scroll saws are far from the most practical tools for most woodworkers, anyone who's ever worked with one in the past will be able to tell you; there's no limit to the number of fun and exciting projects you can tackle with a scroll saw.
Mastering the scroll saw takes patience, practice, and time. But, before long, you'll be a scroll saw pro. Today, we're going to take a closer look at some of the exciting scroll saw projects.
#1 Create a Beautiful Country Bird Feeder
This bird feeder is a great first project for beginners, and it's one of the best ways to get started learning how to use a scroll saw. While it's an easy project to tackle, the finished product is absolutely beautiful, and definitely something to be proud of. The pattern for this project is available on scrollsaw.com.
#2 Welcome to Our Home Sign
Another relatively easy project to tackle is this beautiful welcome sign from Steve Good. Steve provides tons of awesome patterns for free on his website, and he also provides helpful tips on cutting the pattern and manipulating your saw.
We like this sign because it's still a fairly easy project, but it also includes some higher level concepts that you'll need to learn to take your projects to the next level.
#3 Children's Color and Shape Puzzle
This is a great two birds with one stone project, as it will help you improve your scroll saw chops while also providing a fun and educational toy for the little one in your life.
This puzzle is a great beginner project, and a good way to learn how to pull curves and straight lines with the saw. You can download the free pattern here; this is a great project to tackle before moving on to more involved ones.
#4 An Ideal Sign for Your Family Room
This slightly more advanced project is a great way to get a feel for curves and swirls with the scroll saw. Plus, it's a functional decor piece that will look beautiful in any room of your home. The free template is available from the Dreaming in DIY blog.
#5 The Perfect Perpetual Calendar for Your Desk
A perpetual calendar makes a great addition to any desk, and it also makes a great gift. This project is fairly easy, but it does involve some detail work that will help you improve your scroll saw chops exponentially.
Detailed instructions and plans are available for free on the CraftsmanSpace blog.
#6 Because Every Man Needs a Pocket Dish
After the 5th time you lose your keys in a month, a pocket dish seems like an awfully good accessory to keep around. This incredibly useful dish is a perfect keeping spot for your keys, wallet, and any other valuables when you empty your pockets.
Scroll Saw Workshop has an elegant design you can download free plans for, and it will help you finally remember where your wallet or keys disappeared to.
#7 The Perfect Sign for Your Workshop
If there's ever been a piece that captures the way we feel about our precious tools, it's this one. This project is ideal since it will help you learn some higher level concepts without being frustratingly difficult. Plus, once you're finished, you'll have a perfect new sign for your workshop.
This pattern comes courtesy of Steve Good, and it's available for free on his site.
#8 An Ornate Piano Sheet Music Rest
Once you've tackled a few of the more accessible projects on this list, you'll want to challenge your skills with something a bit more advanced. This sheet music rest involves some incredibly ornate detail work, which makes it a great next step for when you're ready to move on to harder projects.
This beautiful bird and tree pattern is available for free download at Craftsman Space.
#9 "Carve" This Chipmunk With Your Scroll Saw
This awesome little chipmunk has the appearance of a painstakingly hand carved piece, but in reality, all you'll need to complete this little guy is a scroll saw and a sander.
The cool thing about this project is that it's a departure from most of the techniques you'll use on other scroll saw projects, so it's a good change of pace and a great way to add a few new skills to your bag of tricks. This one isn't free, but it will only set you back a few bucks at The Windfield Collection.
#10 Keep Your Books in Order with These Eight Patterns
Bookends are a fun and practical project that varies in difficulty, depending on how ornamental the pattern is. Steve Good has tons of awesome bookend projects, including these eight bookends here.
From dogs and fish to fairies and butterflies, you're sure to find a pattern you'll be excited to make.
#11 Time for a New Project? Try This Tribal Wall Clock
Think your intricate detail skills are up to snuff? This project is a great way to find out if they are. This tribal wall clock is especially cool because you can dial the difficulty up or down depending on how involved you want to get.
The free pattern for this clock is available from Arpop, and all you'll need to complete it is a few pieces of wood, and a small wall clock that you'll attach to the center of your finished product.
#12 Beautiful and Ornate Flower Tape Dispenser
One of the coolest parts of scroll saw projects is that you can use them to produce unique and practical pieces that you'll use in your everyday life. This flower tape dispenser is a great example.
This project is a bit advanced, so it's perfect for tackling after you've completed some of the more straightforward projects on this list. Once you're done, you'll have a beautiful decorative piece that's also functional. The free pattern is available from Saw4Fun.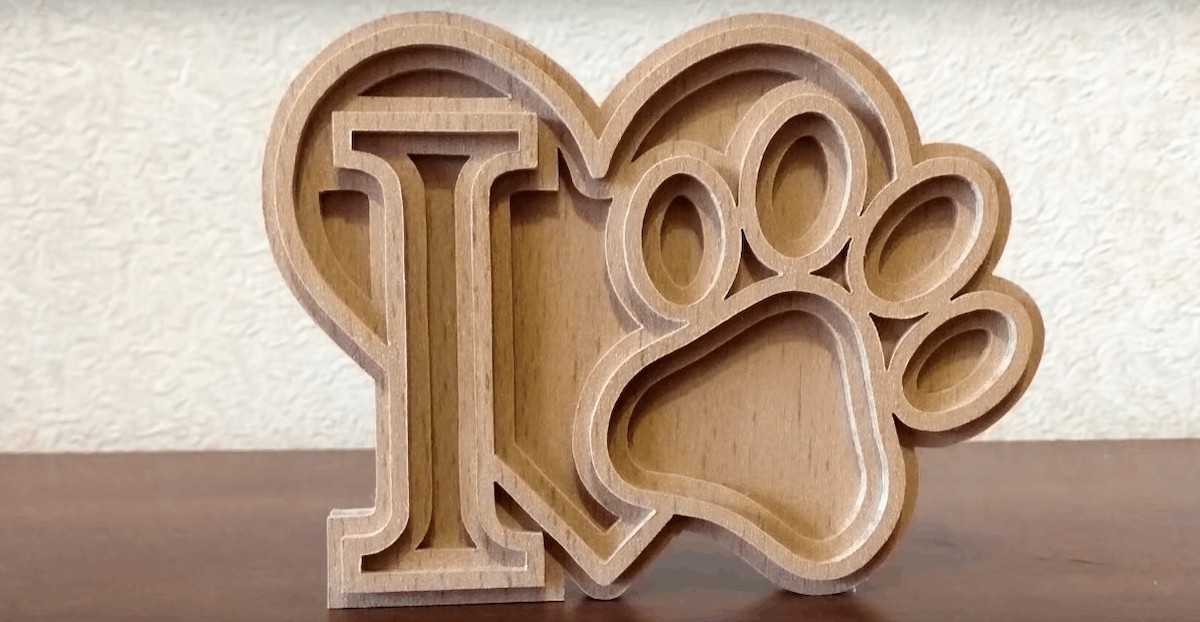 Conclusion
Mastering the scroll saw is one of the most fun and rewarding things you can learn how to do. Whether you're entirely green, or you have years of experience working with a scroll saw, these projects are a great way to burn a Saturday.
Plus, the skills you'll develop in creating these scroll saw projects can be applied to all sorts of other carpentry work as well.