If you're ready to take your home projects up a notch, you may be thinking about investing in a table saw. A table saw can cut down large boards with ease and make angled cuts with precision. If you're ready to put this tool in the lineup, you need to do your research on the right way to use it. Keep reading to find out how to use a table saw!
Are you looking for some general information on table saws or other tools? Check out our complete resource guides on Miter Saws, Table Saws, Chainsaws, Band Saws and Circular Saws. These guides have all the information you need. You will be able to find history, the different types of the tool, top brand sold, and more!
Table of contents
Where Do You Start?
Video examples are your best friend. The rise in how-to videos on platforms like YouTube can really help you. There are multiple experts and jack-of-all-trades who post regularly about table saws as well as other power tools.
What a video can teach you:
Safety: Since the table saw can be a dangerous tool if used incorrectly, you will find great examples of people using it safely through videos. This will help you learn how to use it effectively as well as see it through example.
Step-by-step instructions: Many videos strive to show you exactly how to use one to help with your next project. Whether it's to educate the novice or bring a new perspective in for advanced table saw users.
What videos can't tell you:
Videos can't survey you when you use the table saw: If you are very new at using the table saw, you may be better off having someone watching over you who has experience. They can give you pointers and make sure you are using them safely.
If everything is in working order: People recording how to use a table saw have working equipment and an ideal environment. You may not be able to recreate that in your own home or work station. That can impact the results you get when you try to use it.
Read up on all the parts of a table saw. Learning about all the pieces and equipment that help run the table saw will help in your understanding of how to use it. It may seem tedious at first. However, soon, you will see the benefit when you read through instructions for a project or hear other people talking about the parts of the saw when giving you directions.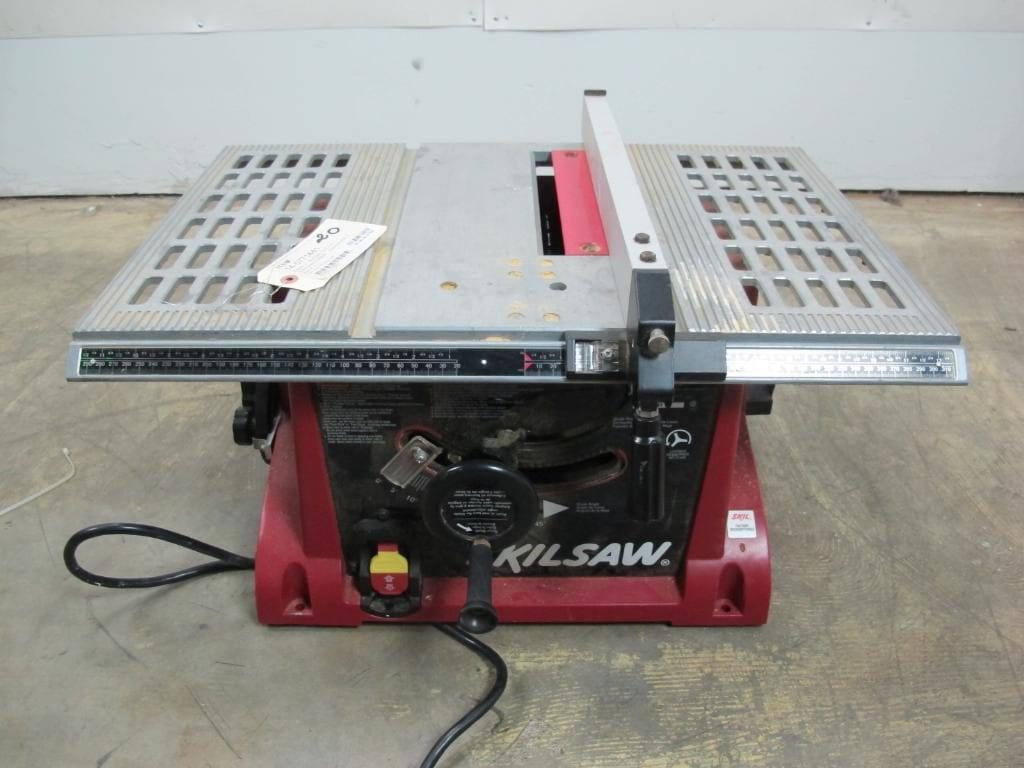 The parts of a table saw:
Miter gauge: A miter gauge will help you guide the wood or material through the saw at a certain angle to get the best cut. It will help keep the material in place as it goes through the blade.
Rip fence: This is another guide you can use that is perpendicular to the miter gauge. It will help keep the wood in place as you cut. Just be sure not to use both the miter gauge and the rip fence at the same time since it can cause kickback.
Bevel system: This system lets you tilt the blade to make angled cuts.
Riving knife: This piece helps keep the material from getting caught on the blade while cutting, which will help keep you and your machine safe.
Anti-kickback pawls: These are used to prevent kickback as well by gripping the material as it runs through the blade.
Blade guard: This shield will protect you from dust and debris as well as kickback.
Invest in the right table saw for you. There are a variety of table saws on the market for all kinds of woodworking people out there. Be sure to pick the saw that best meets your needs. If you want to use it for a hobby, you won't need a table saw that a professional woodworker would use. Make sure you know what you want to use the table saw for and buy accordingly.
Table saw based on need:
Hobby table saw: This compact table saw is perfect for the DIY people out there who want to do woodworking as a hobby or pastime. It's affordable and easily stored when not in use.
Passion table saw: This table saw is great for those DIY people who have a bigger budget or even professional woodworkers. It stands up to hefty materials and can be easily stored and moved as needed.
Powerhouse table saw: This table saw is the ideal table saw for professionals. It has the power you need and the precision. It's the most expensive, but with good reason.
Things To Take Into Consideration
The table saw blade can be tilted to cut at a certain angle. This can help you get those perfect angle cuts on the first go rather than using other tools. There is a handwheel on the table saw that can adjust both the height and the angle of the blade. Make sure you measure the angle before you cut, so the measurement is accurate.
Don't use a cross-cut fence and rip fence at the same time. These pieces help you measure angles and depth for your cuts. However, they can get in the way of each other. They are perpendicular to one another, and your material can get caught between the two, causing a kickback that can injure you. Be sure to stay safe while using the table saw.
Adjust the table saw blade to the right height for you when in use. You don't want the blade to be too low or high when cutting various materials. This can cause misaligned cuts or even injury from kickback of material. Most table saws have a wheel that you can turn to raise and lower the table saw blade. You want to align the top of the blade with the top of your material piece for the best possible cut.
Make sure you protect yourself when using a table saw. Like any power tool, the table saw is dangerous to use without the proper protection. You'll want to be sure you wear the proper equipment when using it, so you don't injure yourself. Such as protective glasses to protect your eyes. You also want to be sure nothing is blocking the material or blade.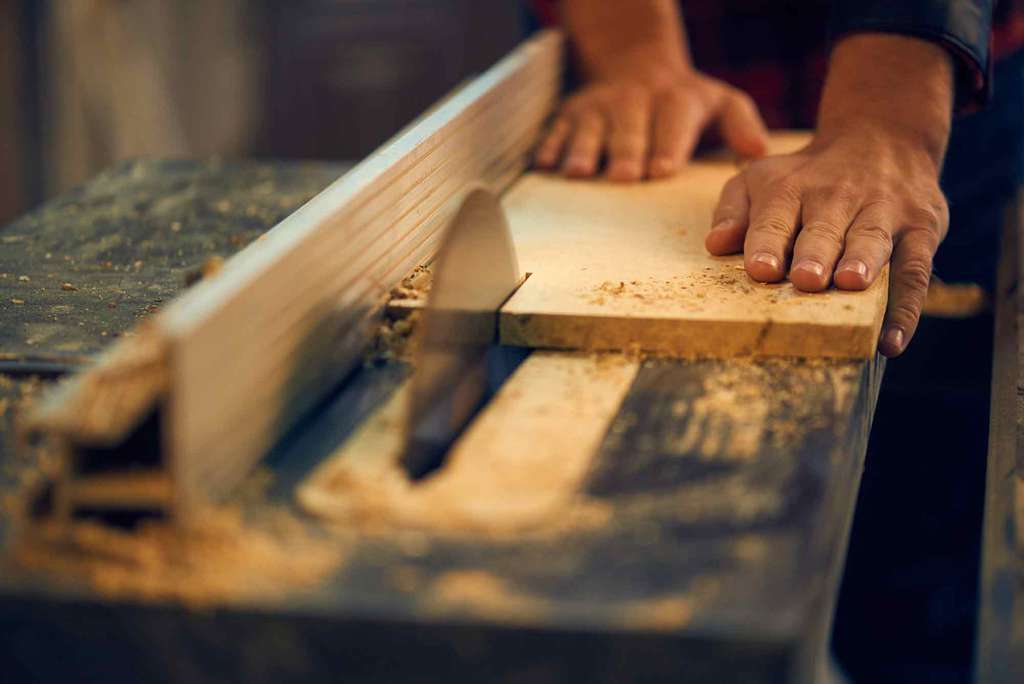 Summary
We've discussed how to use a table saw effectively and safely. It is important to do your research before investing and using a table saw. Once you have some practice under your belt, you'll find that a table saw is a great addition to your work space.
Are you looking for more guides on table saws? Check out some of our most popular guides, Dewalt vs. Delta Table Saw Edition, Ryobi Table Saws – 10in Portable Saws and Parts, DEWALT Table Saws – 10″ Saws, Parts and Accessories, and The Best Portable Table Saws.