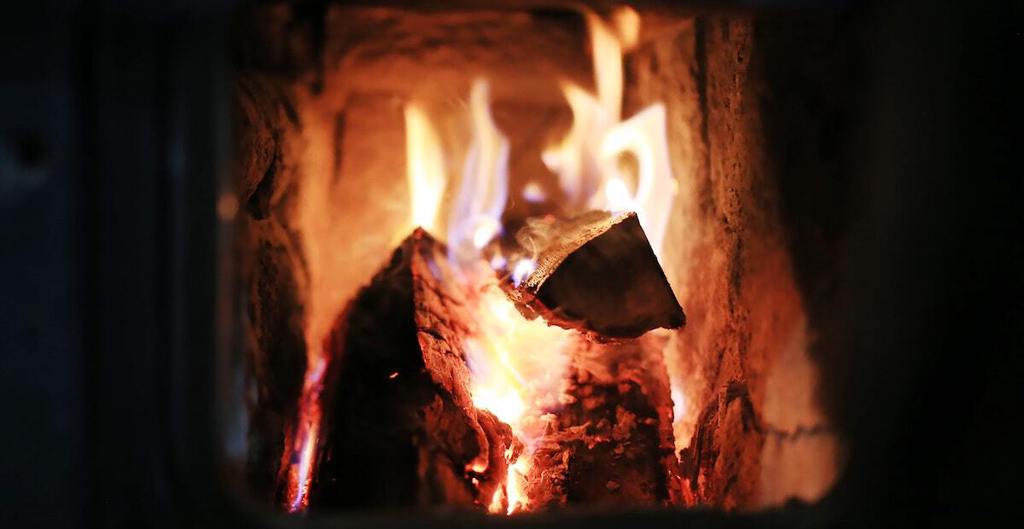 An outdoor fireplace is an ideal way to add value to your home while creating a gorgeous outdoor area to enjoy with family and friends. Most people enlist the help of professional masons for this type of new construction. But, if you're an accomplished DIYer who has experience doing masonry or chimney work, you may wish to tackle the project yourself.
Today, we'll cover everything you need to know to learn how to build an outdoor fireplace.
What You'll Need
Since this isn't your everyday project, there's an exhaustive list of supplies you'll need to get the job done.
Shovel
Plate compactor
Concrete
Mortar
Refractory mortar
Rebar
Remesh
Refractory cement
Solid bricks
Fire bricks
Bricks
Flue liner
Flue block
Stone of your choice
Step I: Doing the Leg Work
Before you get started, you'll want to make sure you have all your ducks in a row concerning local regulations and building codes.
The first thing you'll want to do is learn about any restrictions your area may have. For example, many areas require outdoor fireplaces to be a certain distance from other structures. Some areas also restrict the type (gas or wood-burning) of fireplace you're able to have.
Once you're aware of any building restrictions you need to account for, contact 811 to see if there's any underground wiring you may disturb when building your fireplace.
Step II: Laying the Footing
An outdoor fireplace is exceptionally heavy, and to ensure that your fireplace doesn't sink into the ground, a solid foundation is necessary.
First, you'll need to dig out the foundation. Consult with your local building codes to see how deep the footing must be. Depending on where you are, the depth for the footing can vary as much as 6-8."
Once you've excavated the footing, use a plate compactor to ensure the ground is solid and level. Next, lay rebar down 2" apart to increase the strength of your foundation. Then, mix and pour your concrete. Allow it to set for at least 24 hours.
Step III: Build the Base
Once your foundation is dry, you can begin building the base for your fireplace. Four-inch solid block makes a great base for a fireplace, and that's what we recommend using. Use mortar to adhere the base to the foundation.
If you're new to brickwork, or if you're looking for a refresher, this video is well worth taking a quick look at before you get started.
Once you've built the base for your fireplace, give it at least four hours to dry before getting started on the firebox.
Step IV: Building the Firebox
Next, you'll build out the firebox to the size you want using firebrick and refractory mortar. If you prefer, you can also buy a prefabricated firebox (but where's the fun in that?) The refractory mortar is key here, as regular cement will lose its structural integrity when exposed to extreme heat.
Check out our tutorial on how to cut firebrick if you need to use partial bricks for your construction. Once you've completed your firebox, it's time to add the roof.
Step V: The Roof of the Firebox
There are a few different ways to create the roof of the firebox, but the easiest way is to create one using refractory cement, refractory concrete, or a premix of the two. You'll need to measure the outside dimensions of your firebox and create a roof of the same size, being sure to account for the flue hole in the middle.
This roof will be bearing a great deal of weight, so it's a good idea to reinforce it using remesh, rebar, or both.
Once you've poured the roof for the firebox, allow it a full day to dry. Then, attach the roof to the firebox using mortar, and add layers of brick on top of the roof until you've reached your desired height.
Step VI: Building the Throat
With your firebox completed, it's time to construct the throat for your fireplace. The throat is the area of the firebox that tapers to the size of your flue. Using regular bricks and mortar, construct the throat of the fireplace.
Corbeling the bricks at the front of the throat is an important, and difficult step you'll need to take. We recommend giving this handy guide from GoBrick a read before attempting this technique for the first time.
Step VII: Creating the Flue
As your fireplace begins to take shape, it's time to build the flue.
Set your flue liner in a bed of mortar, and slide a flue block over the top, ensuring that the flue is plumb before it sets. Repeat this process with any additional pieces of flue liner you may have, and add additional flue blocks over the flue liner.
Depending on the type of flue liner you've chosen, you may cover the entire liner in flue blocks, or leave a foot or two of flue liner at the top.
Step VIII: Stonework (The Fun Part)
At this point, you're in the home stretch. The hulking, rather hideous looking fireplace before you are ready to put on its Sunday best. We trust you've decided on the style of stonework and the stone that best suits the final look you're going for, and now it's time to lay that stone to create the finished product.
As a rule of thumb, a face of about 6-8" of stone over the structure of your chimney is best, and it will allow you the most freedom to build out the face of the fireplace to your liking.
To set the stones, lay them into a bed of mortar one by one, and fill any spaces behind or between the stones with additional mortar. If you're feeling exceptionally creative, you can create an arch or other decorative flourish over the firebox.
Or, if you're less confident in your masonry chops, one long stone called a lintel will give a beautiful look to the front face of your fireplace, and it's just as easy to lay as any other piece of stone.
Once the mortar has dried, rake from the joints, and use a brush to remove any loose mortar from your fireplace.
Final Word
Learning how to build an outdoor fireplace can be a rewarding project that brings additional value and beauty to your home. With that said, it's also a highly involved project, and one that may require some professional help, or at the very least, a phone call to your cousin who does brickwork for a living.
Before getting started, check out this roundup of forty beautiful outdoor fireplaces for inspiration!