If you've recently gotten into woodworking, whether as a hobby or in the hopes of turning it into a business venture down the line, you're probably already aware of the plethora of tool options available.
As a beginner, how do you decide which woodworking supplies are essential and which ones you can do without until you've acquired additional experience? With so many fantastic power tools on the market, your costs could soar pretty quickly if you try to buy a complete shop right off the bat.
The good news is, you don't have to bust your budget to get started in woodworking.
In the following guide, we're going to walk you through the six essential woodworking supplies every beginner woodworker needs in their tool kit. With these six tools in your woodworking arsenal, you'll be able to complete a range of different types of woodworking projects as you desire.
Check out the top six woodworking supplies you'll need to get your woodshop up and running.
1. A Corded Power Drill
No beginner's workshop of woodworking supplies would be complete without a corded power drill.
While you might think that a cordless drill is the optimal choice, if you're looking for a necessary, reliable tool you can use for many different projects, a corded power drill is a fantastic multipurpose option.
Corded power drills sport more power, are more cost-effective, and give you way more usage options than the cordless variety do. You have several selections to take into account when deciding what corded power drill you want.
Start by asking yourself the following questions:
Do you prefer a keyed chuck over a keyless one?
Do you want a hammer drill or a straight drill?
Is a ⅜ inch chuck more your speed or a ½ inch chuck?
Once you have an initial idea of the nonnegotiables you want for your corded power drill, you'll have a much easier time making your final selection.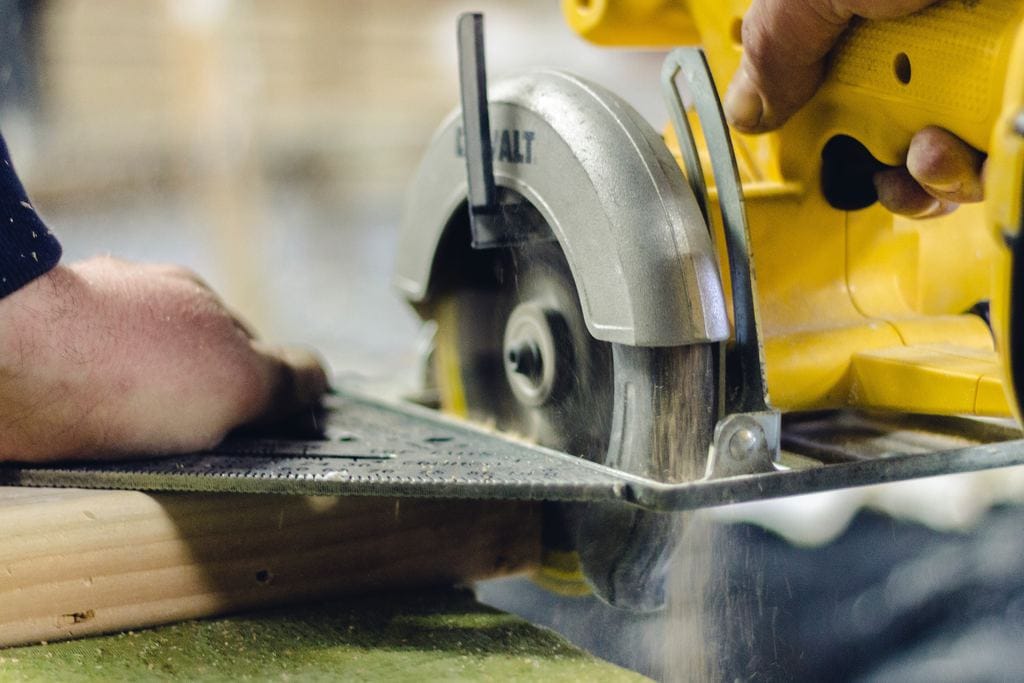 2. A Quality Circular Saw
Next, on our list of essential woodworking tools you need is a quality circular saw.
Some might view a circular saw as more of a carpenter's tool than a woodworker's. However, if you want a primary, powerful, and versatile tool to see you through many projects ahead, you'll want a circular saw in your tool kit.
If you use the circular saw along with a clamp-on straight edge, you can enjoy the same precision you might have with a table saw. You can also tackle many of the same projects you would with a table saw as well.
Circular saws are especially handy when you need to cut sheet materials like dense fiberboard or plywood. If you're getting your woodworking supplies up and running on a budget, a circular saw should be one of the first purchase you make.
3. A Trusty Random Orbital Sander
Another fundamental tool to consider as a newbie woodworker is a trusty random orbital sander because it offers a little more versatility than a palm-sander.
Whereas a palm-sander could leave sanding marks on the stock once you have finished sanding, the random orbital models utilize sanding disks with hook-and-loop designs that sand in unsystematic motions instead of patterns.
You significantly lessen the chance of leaving marks after your sand with a random orbital sander. Be sure to check with your local woodworking supply store to confirm they have sanding discs in a range of grits available based on the sander model you select.
To sand correctly, you must use increasingly finer grits throughout the sanding process if you want to lessen or get rid of marks remaining from the sanding you just did.
4. A Basic Table Saw
No woodworking supplies list would be complete without the woodworker's best friend—the basic table saw.
If you've already picked out the previous items on our list and gotten used to them, you're ready to invest in a table saw, which is incidentally one of the most important (if not the most critical) woodworking supplies on this list.
A dependable table saw is the quintessential tool which you will work all your others around, so it's key to invest in the best table saw you can reasonably afford. From contractor's saws to hybrid saws to cabinet saws, you'll have no shortage of options to pick from.
Also, consider the types of features that are must-haves for you and what models are best for your budget and woodworking usage needs.
Some critical features you want to examine when choosing your table saw include:
Voltage requirements
The fence
The tilt
The miter gauge
Dust collection mechanisms
Safety components (i.e., blade guards, riving knife, anti-kickback pawls, etc.)
5. The All-Important Compound Miter Saw
Next, on our list of the essential woodworking supplies, you need to get your woodshop started is the all-important compound miter saw.
Once you pick out the table saw you want for your arsenal, this tool will be your next big buy. Compound miter saws are more cost-effective than table saws and will prove to be indispensable when you cut combination, mitered, or beveled compound angles on the stock.
Once you become comfortable with your compound miter saw, you'll likely discover that you're not using your circular saw quite as often as you once were.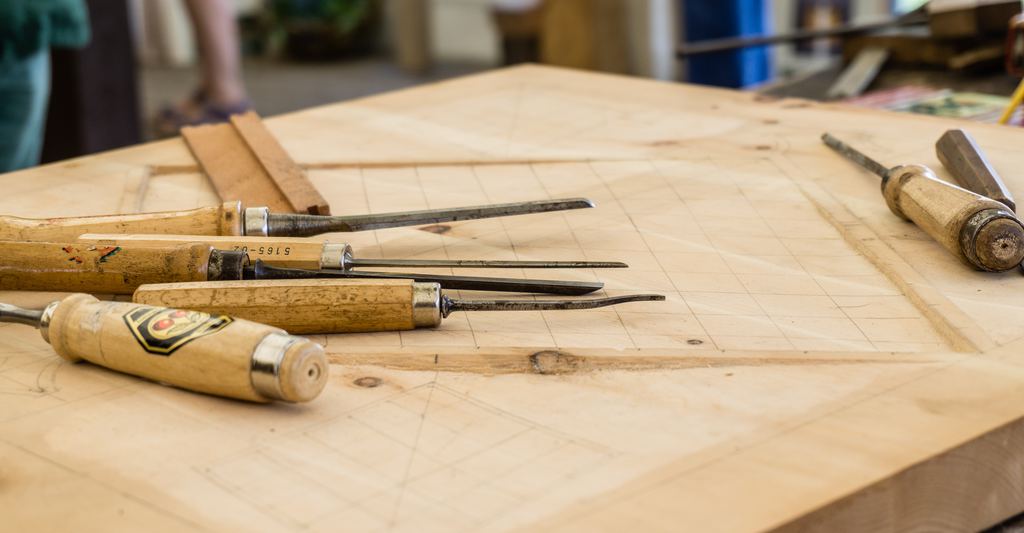 6. The Versatile Jigsaw
Finally, no woodworking supplies arsenal should leave out the versatile jigsaw. With a jigsaw, you can cut both circular and curved figures in stock.
A band saw might be preferable in terms of stock cutting options and precision, but for a budding woodworker, a jigsaw will more than get the job done.
If you want to increase your usage options, select a corded, orbital action jigsaw that won't give too much kickback and makes it easy to switch blades in and out as you need to.
Closing Thoughts
As you develop your woodworking skills and increase the variety of projects you work on, you might find you want additional tools in your wood shop like a band saw or decide to purchase a cordless drill to have on hand as well.
Starting your wood shop doesn't have to be complicated or break the bank. With these six essential woodworking supplies to get you started, you'll be ready to hit the ground running with your first project.
Are you looking for another woodworking guide? Check out, Best Compound Miter Saws For Woodworking.