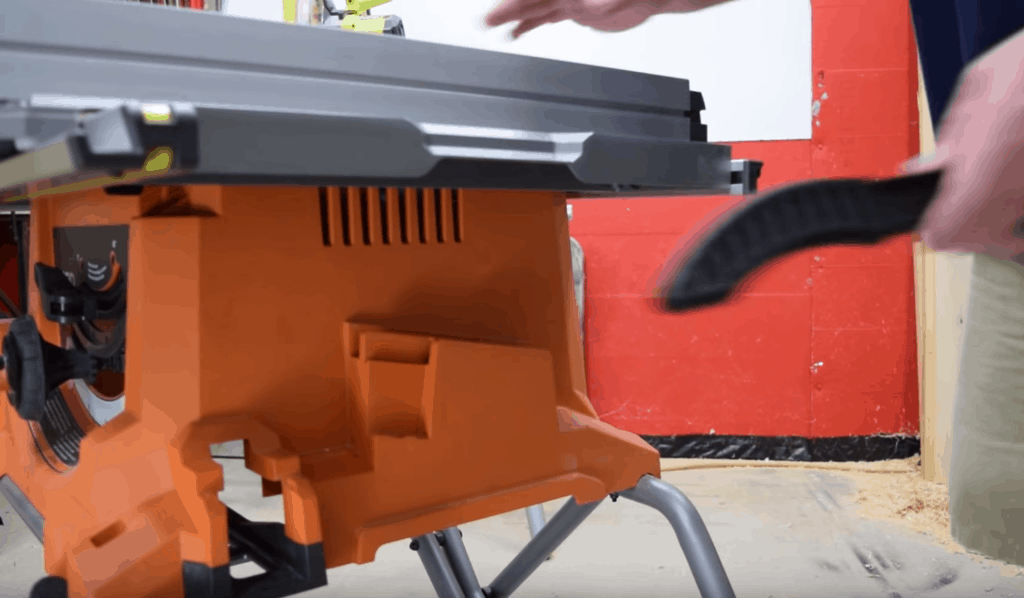 Table saws are one of the most versatile tools you can have in any workshop. For home use or professional work, the saw allows you to tackle a variety of tasks, including straight cuts, angled cuts, and joint cuts (forming two pieces together). Ridgid manufacturers two table saws that we want to draw your attention to in your search for a quality table saw. Keep reading to find the best Ridgid table saw.
Are you looking for some general information on table saws or other tools? Check out our complete resource guides on Miter Saws, Table Saws, Chainsaws, Band Saws and Circular Saws. These guides have all the information you need. You will be able to find history, the diffrent types of the tool, top brand sold, and more!
Ridgid Table Saw Reviews
We will review two of their saws so you can make an informed decision in purchasing the right saw for your needs and cover all related questions you may have regarding choosing accessories, parts, and addressing their features.
Ridgid Table Saw R4513
We recommend the Ridgid Table Saw r4513 for homeowners and those who do not need a big professional-grade saw. The portable saw comes on a stand, making it easy to transport and set up to create a workspace anywhere. It will allow you to make a variety of cuts with its height and bevel adjustment, as well as 15-amp motor requiring more power for thicker wood.
What We Like
For a table saw that is easy to use and performs many tasks, the price point is ideal
Easy folding and portability for storage and movement to needed work areas
If you register your saw within 90 days, you can get free parts and service for life
What We Don't
The blade has a tendency to stick, making quick cuts difficult with repetitive motions
The bevel and miter gauges tend to move, making cut angles slightly off
---
Ridgid Table Saw TS3650
For a larger saw and one better suited for contractors, the Ridgid Table Saw ts3650 would do the job. This saw is no longer created. Ridgid as they currently only offer three varieties of 10-In. table saws. You would have to find this saw from a reseller.
It features a large worktop and strong power to take on a variety of cutting jobs. The controls and saw itself are easy to work with, and its design favors safety. Its additional features include a space for dust collection, mobile base, alignment help, and sturdy fencing.
What We Like
For the features offered, the saw is very reasonably priced compared to other brands
Easy locking and unlocking with a pedal so you can keep your hands on your work
It includes cast iron wings for a sturdy and heavy-duty worktop
What We Don't
This saw is difficult to find since Ridgid is no longer making it.
Fencing is not the most durable as it is aluminum and handles are plastic, may lead to breaks and cracks
The motor sits out the back of the saw, making the tool difficult to push up against a wall
---

Ridgid Table Saw Accessories
Table saws come with all the necessary tools to get the job done, but accessories can make the job much easier. For your Ridgid table saw, there are some key accessories you should consider adding to your workspace.
Many injuries can occur when working with a table saw, especially to your hands, which may cause long term negative outcomes. These are some accessories you should consider to keep yourself safe:
Featherboards: Helps you to hold your workpiece as it gets close to the blade without your fingers getting too close.
Safety Sets: They offer a couple of tools to help you maintain accuracy in cutting and also give you some extra parts for the saw so you do not cut corners by getting your body too close.
Your accessory choices will be dependent on your table saw needs. This could include sprays to prevent rust, better throat plates, or upgraded blades.
Ridgid Table Saw Parts
In the event something breaks or stops working, you may need to find Ridgid table saw parts. This can be name brand parts or generic ones as long as they uphold the same quality and fit. This will be much easier to find for the R4513 model as Ridgid is still producing it. Replacing a discontinued item is much more difficult and will be more expensive.
You will need to consult experienced people on the matter, speaking with people who have owned the discontinued model or those that are selling them.
Ridgid Table Saw Motor
Ridgid table saw motors have the label "outboard" meaning they hang out the back of the saw. This is not the most ergonomic design, adding a small obstacle in putting a saw tightly against a wall. Many table saw motors are no longer designed this way. This may be a minimal issue for many, but those working in a tight space or workshop will want the extra inches.
Table saws work by motors, enhancing cutting abilities with increases in power. Ridgid motors offer 15-amp power with a 5000 RPM motor. Amperage refers to the amount of electricity that the saw's motor conducts. RPM stands for 'revolutions per minute' and it shows how fast a motor runs. Operating at a higher RPM will put more strain on the motor.
Ridgid Tool Company
Ridgid is an American based company that manufactures a variety of power tools. People know Ridgid mainly becaquse they're reasonably priced while maintaining their integrity with a durable design and high customer satisfaction. With lifetime warranties on many of their products, they are confident that you will find their tools will be long-lasting.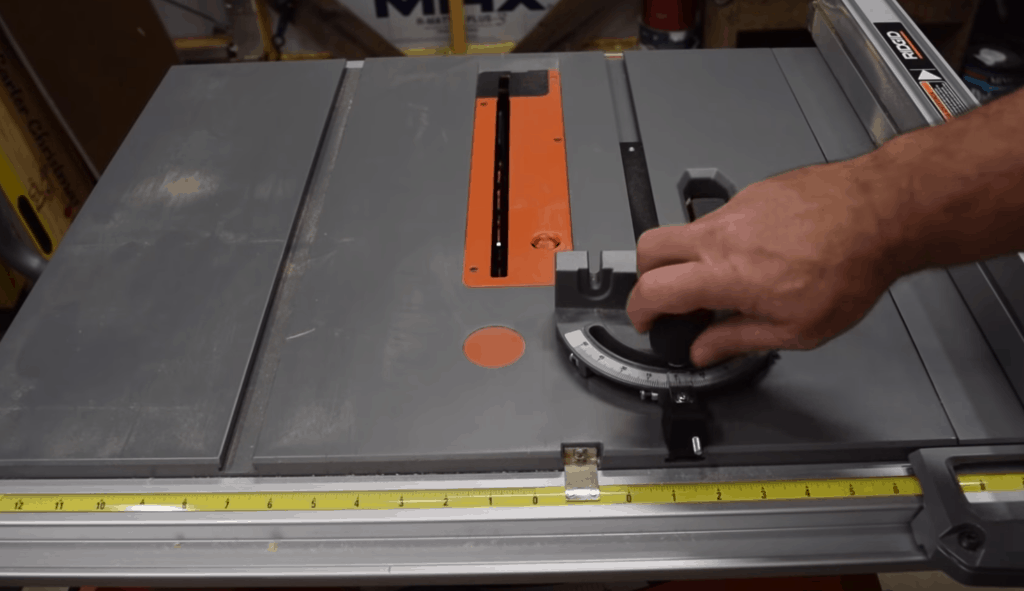 Wrap Up
Because the TS3650 has been discontinued, we recommend the Ridgid Table Saw R4513 for your woodworking needs. While it may not be suitable for commercial work, it will be able to successfully complete many jobs around your home. At a low price point, this saw has a variety of high-end features you would find on much more expensive saws.
Making an investment in power tools and shopping for them requires research and evaluating what you want out of a product. Depending on your needs, you can determine if the Ridgid table saw line is right for you and your wood project needs!
Are you looking for more guides on table saws? Check out some of our most popular guides, Dewalt vs. Delta Table Saw Edition, Ryobi Table Saws – 10in Portable Saws and Parts, DEWALT Table Saws – 10″ Saws, Parts and Accessories, and The Best Portable Table Saws.