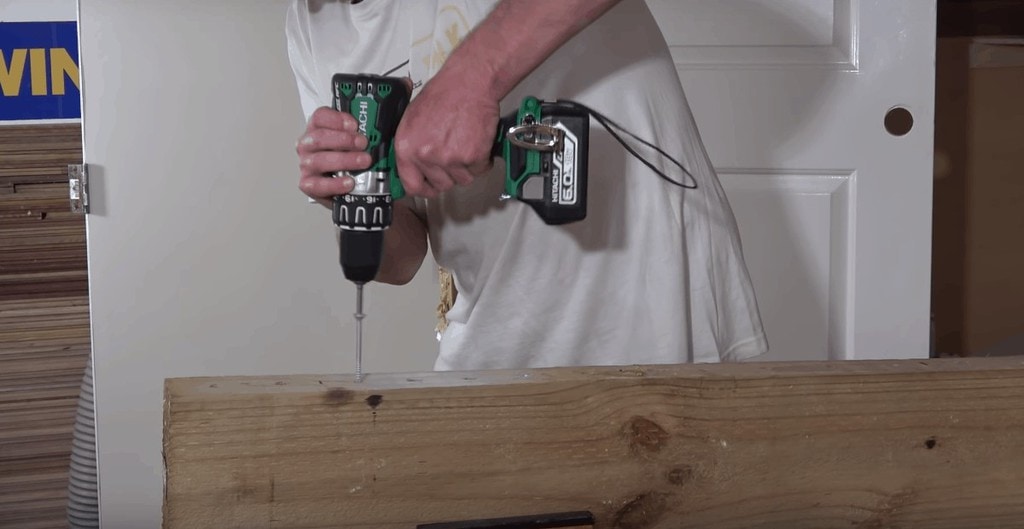 Brushless drills are the new kid on the block when it comes to cordless power tools.
Featuring a motor that operates without the friction of carbon brushes, these drills are more powerful than their brushed motor cousins.
Most cordless drills you'll find for sale are likely brushless. Some popular brands only sell brushless drills. Therefore, buyers purchasing a brushless drill will have many options.
Brushless, cordless drills come in many shapes and sizes, but we'll review the very best out there right now. Whether you are looking for a compact or an outright powerful brushless drill, I'll review the top five best brushless drills, below. If you not ready to go brushless here is our review of the Top Cordless Drills.
Top 5 Picks for Best Brushless Drill
Milwaukee M18 ½" Compact Brushless Drill/Driver
Milwaukee tools are everywhere these days, and for a good reason: they're powerful and reliable. Although this brushless drill is 18-volt compared to 20-volt competitors, it produces a robust 57Nm of torque. With speeds up to 1800rpm, this tool can handle heavy-duty drilling.
One of the prime features of Milwaukee cordless products is their RedLithium batteries. The drill is primed to operate efficiently after each charge using integrated electronics in the battery, motor, and charger.
As well, the RedLithium batteries serve to protect the drill against overheating and misuse. You'll find that Milwaukee's batteries may last longer because of these built-in protections.
The efficiency of the brushless motor helps the battery last longer. Coupled with Milwaukee's line of batteries, this tool can perform tons of work on one charge.
Things we like:
Compact size – less than 7 inches in length – allows the drill to get into hard to reach spots, such as between studs
Intelligent battery system protects against overloads and helps batteries last longer
Nearly 60Nm of torque, more than enough for most jobs
Things we don't like:
One of the more expensive brushless drills
Only comes with the smallest available Milwaukee battery
DeWALT DCD777C2 20V MAX Lithium-Ion Brushless Compact Drill/Driver
This brushless drill is a reasonably priced yet powerful option, featuring 340UWO of power. The battery is twenty volts, a massive power source that allows for a long run-time.
Despite the impressive battery strength, the DeWALT brushless is not heavy. It is actually one of the lightest compact brushless drills around. However, DeWALT does offer batteries with higher Ah to improve tool run-times.
Another feature of this drill is the LED light with trigger-delay. The light stays on for twenty seconds after you've let go of the trigger, useful in dark basements or underneath a vehicle.
Things we like:
Battery and overall power is impressive at 20 volts and 57Nm, respectively
Extremely lightweight drill, weighing less than 3 lbs.
The price range is slightly lower than other top name-brands
Things we don't like:
Slightly longer than other compact brushless drills
PORTER-CABLE PCCK607LB 20V MAX Brushless Cordless Drill Driver, 1/2″
Porter-Cable's brushless drill is one of the most powerful on the market, with nearly 370 max watts of power. The speed tops out at 1800 rpm, also tops amongst its competition.
One of the knocks on Porter-Cable drills were the chucks. They often wobbled or slipped during use. The new design of the chuck now makes for a solid bit connection.
This drill comes with a 20-volt lithium-ion battery, allowing for hours of use between charges. Porter-Cable does not offer a variety of battery sizes, so you can't upgrade to a battery with more amp hours.
Things we like:
A powerful motor for a low cost
Just over three pounds, making it one of the lighter brushless drills
Limited 3-year warranty
Things we don't like:
Battery charge level indicator not located on the battery, but on the drill itself
The drill is not "compact" – it is longer than competing models
Makita XPH12R 18V LXT Lithium-Ion Compact Brushless Cordless 1/2″ Hammer Driver-Drill
One advantage of this drill over the others is that it features a hammer drive option. A hammer driver is useful when driving particularly stubborn screws or bolts into a hard material.
Max speed of this drill is 2000rpm and 60Nm of torque. The speed is the highest on any brushless drill that we've reviewed, and tied for the most torque. Although the battery is 18-volt, the 2.0Ah battery supplies enough power for long run-times. All drill bits are not the same, make sure you check out our review of the Best Steel Drill Bits.
Similar to the Milwaukee, the Makita lithium-ion LXT battery features proprietary technology that ensures efficient usage and battery protection.
Things we like:
Features a hammer-drive setting, negating the need for a separate impact-driver tool
The battery has a charge gauge and separate indicator lights for overheating, overloading, and over-discharge protection
Compact 7" size is useful for small spaces
Things we don't like:
The drill weighs over 4 lbs, making it heavier than most competitors
One of the most expensive name-brands on the market
Hitachi DS18DBFL2 18V Cordless Lithium-Ion Brushless Driver Drill
The Hitachi brushless drill boasts 70Nm of torque, by far the most out of any drill we've reviewed. Luckily, the clutch has 22 settings, plus a drill setting, so your screws aren't going to get stripped.
Another feature of this drill is the variable speed trigger. The more you pull on the trigger, the faster the drill will spin. This is ideal for screwing into delicate materials or finishing off projects that require precision depth settings.
Extremely small at just over 6", this drill can fit in extremely compact locations. With the battery, the weight is around 3.5 lbs. Although the batteries are only 1.5-amp hours, the efficiency of the brushless motor negates the need for constant charging.
Things we like:
Compact size and weight make this tool very easy to handle
Torque produced is unequaled by competitors, making it ideal for moderate to heavy-duty applications
Variable speed trigger gives you tons of control when precise drilling and driving is required
Things we don't like:
There is no drill bit holder anywhere on the unit
Comes with low amp hour batteries (1.5), which could be problematic considering how much power this tool needs during moderate to heavy use
What a Brushless Drill Does and Why You Might Need One
A brushless drill offers more overall power and efficiency than drills using brushed motors. Without the friction generated by brushed motors, brushless motors will operate at lower temperatures. With less heat loss, the motor operates more efficiently, allowing you to operate your tool longer between charges.
It is important to note that a brushless and brushed drill perform the same task. The only difference is the motor – and the cost. Brushless models cost, on average, about 30% more than brushed drills.
But why pay extra when a cheap, brushed motor drill is all you need? A tool is an investment. While you might only be using a drill to put together the occasional Ikea product, you never know when you might need it for something more serious.
Let's say you are making Christmas gifts for your child's teachers. Your project requires you to use a spade bit to drill 20 holes in a standard 2×4 for use as a pencil holder. A brushed drill might get you through one, maybe two, studs, max. A brushless drill would likely double, or more, that output on a single charge.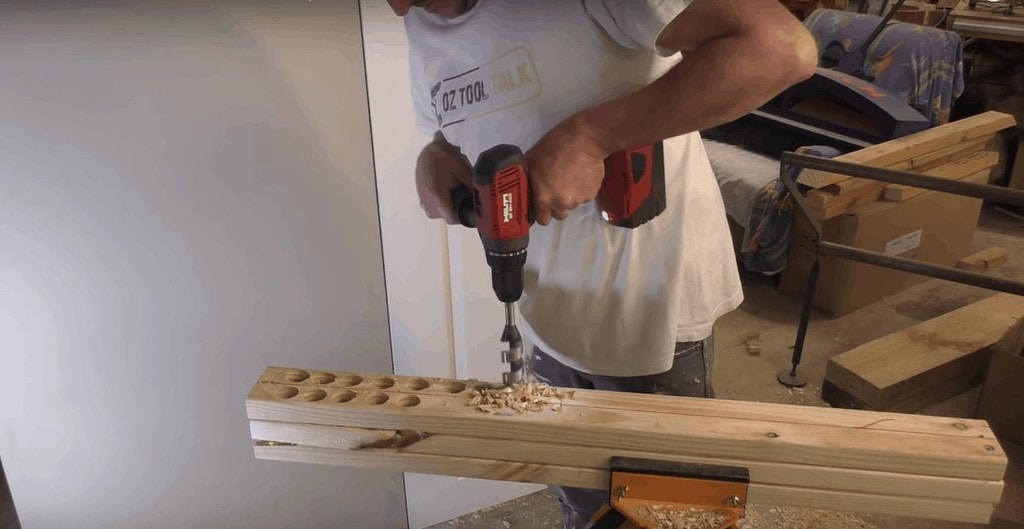 How Brushless Drills Work
As mentioned above, brushless drills work without the use of spring-loaded carbon brushes. Instead, they use current routed through an electronic controller within the motor. The controller distributes the power to a stator, the coils of copper wire. Once electrified, magnets spin around the stator, which is the rotor that creates the torque for a drill to operate.
The guys over at Learn Engineering give a great overview in this animated video detailing the particulars of brushless motors.
There is a difference in components between brushed and brushless motors. Brushed motors contain carbon brushes and springs. They also have commutator, which is a group of magnets around an armature. Brushless drills don't' have either of those. Instead, they have an electronic control switch.
Brushless tools substitute brushes and a commutator with one small electronic switch that reduces the overall weight of brushless products. Without objects resting on the shaft, such as brushes, there is zero friction in a brushless motor. Less friction means less heat, which means greater efficiency as the motor remains at more optimal temperatures for use.
Today, most cordless drill owners likely prefer brushless over brushed. The added power and decreased weight make them too convenient not to use. As well, the overall price of brushless drills is going down every year.
Things to Look for in a Brushless Drill
Depending on how you'll want to use your drill, consider the following important factors before purchasing a brushless drill:
Overall Power. Stats surrounding brushless drills can be misleading. The most critical number to know is UWO, or units watts out. UWO is the point where the drills torque and speed output is highest. UWO can tell you the total amount of work a drill is capable of doing.
Size. If you are not a very handy person and are just looking for a simple drill that you'll occasionally use, size should matter. Handling a heavier drill in a compact space can be very difficult. It can potentially compromise the job you are trying to accomplish. For light-duty applications, lightweight and compact drills should be a priority.
Battery. Before purchasing a drill, be sure to understand how big the battery is that comes with the drill. Some kits come with more than one battery. Many brands offer more than one size of the battery. The smaller the battery, the more you'll have to charge it. Investing in a kit that comes with two batteries is a good idea.
Accessories. Most brushless drills can be bought by themselves or as part of a kit. For beginners, a kit is a great way to get everything you need. Typically a kit comes with a drill, one or two batteries, a charger, and a bag/case to carry everything. Kits ultimately will save you money. If you end up investing in another battery, later on, it could cost you.
Brushless Drill FAQ
Q: Should I pay extra for a brushless drill.
A: Unless you are using a drill sparingly, a brushless drill/driver is a good investment. Unlike brushed motors, brushless tools won't wear out over time. Also, even if you only use a drill once in a while, there's a chance a brushed drill won't be able to drive a screw as far as you'd like. Don't take a chance with less power, and opt for a brushless drill.
Q: Do brushless drills have more power?
A: Yes! There are two main reasons they have more power. The first, mentioned above, is that brushless drills are frictionless. There are no brushes causing drag on the armature. The other reason is that brushless motors have copper coils outside the shaft. There is room for drills to add more coils, which would result in more power.
Q: How do you maintain a brushless drill?
A: If working in a dusty or wet environment, using compressed air to blow gently into the drill vents will help remove most dust and dirt. Keeping the check oiled is also important. Moisture can seize the chuck if the drill remains inactive for long periods.
Finally, keep the drill at room temperature. The cold will hurt battery life and damage electronic components in the motor.
Wrap Up
The Makita XFD10R is possibly the best bet if you are looking for an all-in-one tool that still packs some punch. Having the hammer setting negates the need for an impact driver, saving you money. However, the Makita is still more expensive than other options on this list.
More affordable than the Makita is the Porter-Cable PCCK607LB 20-volt. Although it does not have a hammer drive setting, it does have a 370UWO rating. That means tons of power for a low price. Remember, Porter-Cable and DeWALT are the same company. However, Porter-Cable is not made in the U.S. while DeWALT is, resulting in a potential quality drop-off between the two.
If you are willing to pay for the best brushless drill without any extras, the Milwaukee M18 might be the best bet. With batteries that last, a small size, and lots of power, the M18 Compact Brushless works for all types of users.
This guide should assist you in finding the best brushless drill. When choosing the right drill, knowing what type of jobs you are going to use it for will help you determine the right drill. Remember to consider important features like size, overall power, and battery size before making a purchase.