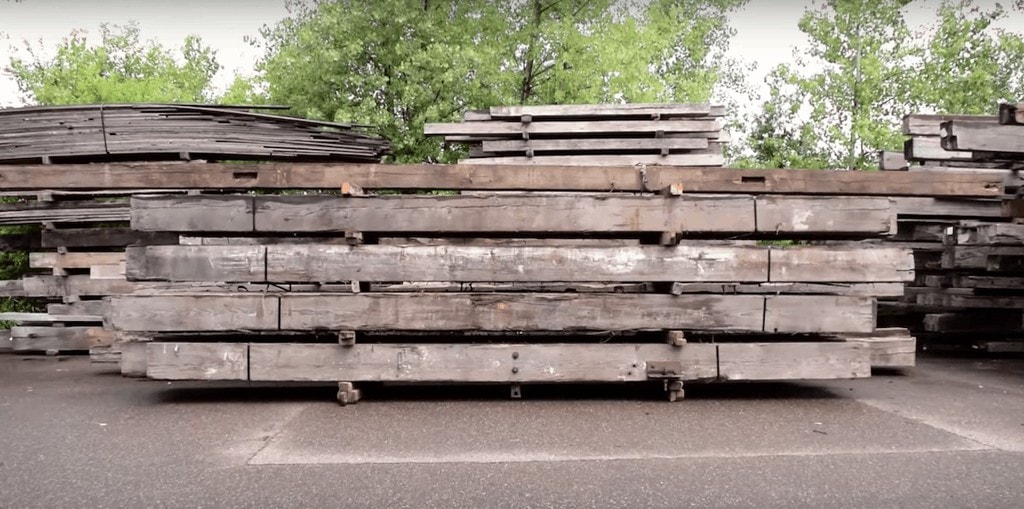 No matter if you're looking to complete an entire remodel of your home or you want to create a rustic DIY project, reclaimed wood could go a long way. However, as reclaimed wood has grown in popularity, it's become more and more challenging to find places that sell the product.
Below, you'll find an extensive list detailing where to buy reclaimed wood.
What is Reclaimed Wood?
Reclaimed wood is lumber that manufacturers have upcycled. Typically, it comes from old barns, factories, and warehouses. Reclaimed lumber is a hot commodity because it is one-of-a-kind. This lumber has character, which new wood does not.
Manufacturers cannot force lumber to age any faster than it does. While there are some methods to replicate the appearance of reclaimed wood, it simply just does not look the same. If you are going for an antique look in your home, reclaimed lumber is one of the best ways to do so. Reclaimed lumber typically comes from one of three sources:
Longleaf pine
Redwood
American Chestnut
No matter the source, reclaimed wood tends to be of higher quality than lumber that manufacturers have cut recently. Reclaimed wood is more durable, as it has had exposure to moisture and humidity. Additionally, planks of reclaimed wood tend to be wider than traditional planks of lumber today, making it sturdier.
Over the past 20 years or so, reclaimed wood has become incredibly popular. However, the rise in popularity increased the cost. Currently, many people desire the wood, but it is in limited supply. Because the wood is in such short supply, you must know where to look so that you can purchase it.
Purchasing Reclaimed Wood
Wondering where to buy reclaimed wood? You're in luck. Below, you'll find some of the best places to look for upcycled lumber.
Reclaimed Wood Dealers
Although they are not as common as lumber yards, some dealers specialize strictly in the sale of reclaimed wood. For instance, places like Vintage Timberworks and All American Reclaim specialize in selling reclaimed lumber.
A quick internet search should yield the reclaimed lumber deals in your area. It could also be useful to talk with those who work at your local lumberyard. While they may not have any reclaimed wood for sale, they could potentially know where to direct you so that you may purchase some.
If there are no reclaimed wood dealers in your area, you may need to purchase some online. Purchasing reclaimed lumber online could prove to be a bit troublesome, as there's no way to see or inspect the wood before doing so.
Ideally, you would get a chance to see the wood before making your purchase. Not only would this allow you to inspect the wood to make sure it's of the highest quality, but it would also allow you to make sure that the wood matches the color for which you're looking.
If you must purchase reclaimed lumber online from a dealer, make sure that they have favorable reviews online. Try to read reviews from customers, which could give you a better indication of what it's like to work with that dealer. Furthermore, you may want to see if the dealer offers any guarantees if you're not satisfied with the lumber.
One of the most significant problems people run into when purchasing reclaimed wood online is that the lumber is not of high quality. This could mainly be the case if you elect to purchase from places such as eBay or Craigslist. In addition to things such as the color, be sure to ask specific questions about:
The history of the wood
Whether the wood is strangely shaped
Whether the wood has rotted
Mold and insects
Lastly, another thing that you'll need to consider when buying reclaimed lumber online is the shipping cost, especially if you're ordering enough to complete a large-scale project. Reclaimed lumber can be expensive enough as it is, but the cost of shipping it could add up quickly. Be mindful of the shipping rate before confirming your order with your dealer.
Salvage Yards
Another excellent place to look for reclaimed lumber is at an architectural salvage yard. Architectural salvage yards specialize in selling antiques and could provide you with the material that you need for your project.
Many of these places have old pieces such as doors and porch posts. You may need to end up purchasing an entire piece to obtain the wood for which you're looking.
If you go through an architectural salvage yard looking for reclaimed wood, be sure not to give up after the first walk-through. These sites often have thousands of pieces and the piece for which you're looking could be hiding where you least expect. You could end up having to search for hours before you find the ideal piece of lumber.
Similarly, don't be afraid to check back every so often. Architectural salvage yards get new pieces frequently. Just because you go once and they don't have the lumber that you're looking for doesn't mean you should give up. It may put your project on hold, but your patience could eventually pay off.
A Local Field
Have you ever driven around and noticed what appeared to be an old, abandoned barn that was an eyesore? If you're searching for reclaimed wood, you should not look at the barn with such disdain. The saying "one man's trash is another man's treasure" is quite appropriate, as this barn could provide you with the wood that you need for your project.
If you plan on obtaining wood from this source, one of the most critical things to know is that you must always ask the property owner before doing so. If you can't locate the property owner immediately, consider asking around the local neighborhood or checking local records.
There are a couple of reasons for this. First, it's illegal to set foot onto and alter someone's property. Second, the barn could be of sentimental value to the owner, and they may not want you to tear it down. Lastly, the barn could be registered as a landmark or could have other historical significance.
So, you should never tear down a barn without receiving approval. It could be in your best interest to have the barn owner sign legal documents indicating they pass the ownership to you.
Some barn owners may be more than willing to have you take the reclaimed lumber off their hands. This could save you considerable money, as you'd only have to pay for the deconstruction of the barn and the cost of getting the lumber to your job site.
Demolition Site
Some people who wish to build a new home will buy a property and destroy the existing structure. If this is the case, you may want to see if you could reclaim some of the wood in the existing structure. Try to be on the lookout for homes or buildings in your area that are being taken down.
If you are in search of reclaimed wood, you must stay on top of this. Once a wrecking ball has gone to the structure, the wood is virtually useless. Your local city government may have a list of properties set to undergo demolition.
Lastly, you may want to exhibit caution if a building is unsafe. Often, this means that someone is being forced to destroy the building because it is a health violation. Using reclaimed wood from this source is likely not in your best interest.
Home Depot and Other Home Improvement Stores
Although it's not reclaimed wood that's hundreds of years old, Home Depot and other home improvement stores tend to sell lumber from old pallets. These pallets tend to be quite weathered, as they've gone through significant wear and tear.
Wood from pallets is not quite as useful or rustic as lumber from other sources, such as barns or homes, but it could still potentially help you complete your project. If you're in a pinch, visit your local home improvement store to see what type of wood you can find.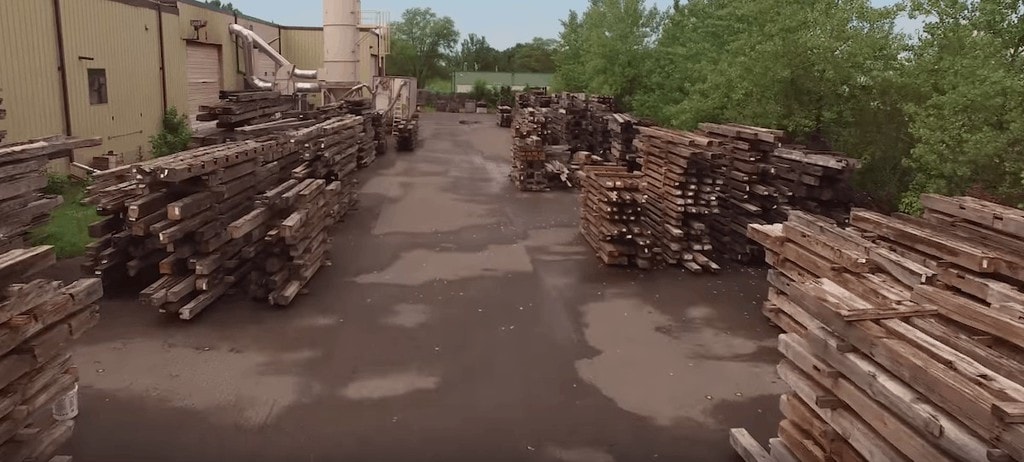 Final Thoughts About Buying Reclaimed Wood
If you are looking to remodel your home or complete an exciting DIY project, choosing reclaimed wood could be well worth your while. Reclaimed wood has character that manufacturers cannot replicate, no matter how hard they may try.
Although reclaimed wood can be pricey, it could be an investment well worth making. If you are looking for where to buy reclaimed wood, there are a few things that you'll want to remember. Remember to try to always see the wood before making the purchase. If you cannot see the wood, check to see if there are any return policies in case it doesn't fit your project.
If you would like to buy reclaimed wood, we feel that the options that we listed in the article are well worth your consideration. No matter which option you choose, we're confident that you'll find the ideal type of wood to complete your project.