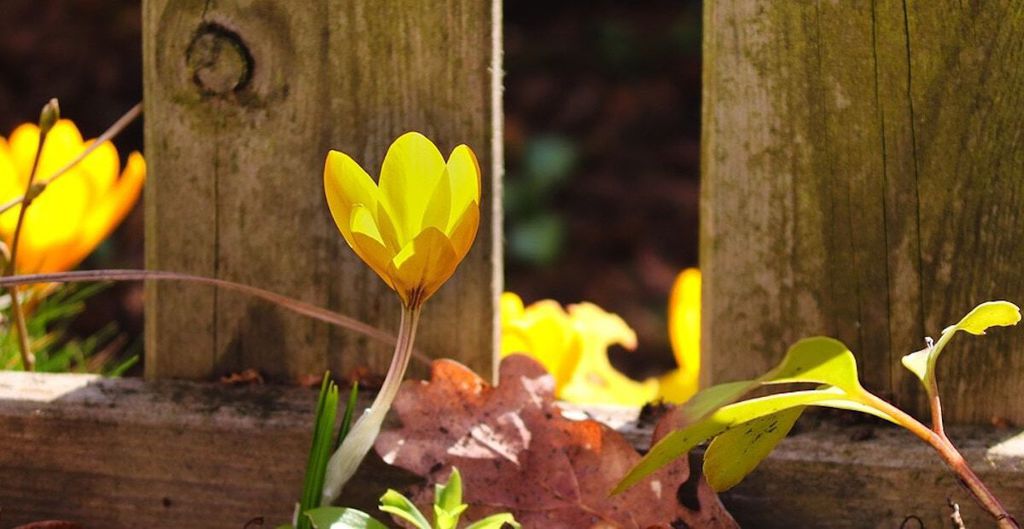 The stereotypical all-American dream is to own a house with a white picket fence. However, if you're looking to build a wood fence at your home, you could quickly find yourself overwhelmed.
Not only must you choose from different wood, but you also must choose from different styles as well. Fortunately, we're here to help.
Below, you'll find a complete breakdown of the different types of wood fences. After reading this guide, you should feel much more prepared to begin cutting wood and building the fence of which you've always dreamed.
The 12 Different Types of Wood Fences
Before you begin purchasing materials for your project, you should do a bit of planning to determine which type of wood fence is best.
The following list serves as a comprehensive breakdown of the different types of wood fences from which you can choose. Not only will it outline the different wood fence types, but it will also touch on the different materials from which you can choose.
1. Picket Fence
The picket fence is the quintessential representation of the American home. These fences typically measure roughly three to four feet high. These fences consist of widely-spaced picket planks that have pointy tops. The pointy heads are useful for shedding raindrops as well as discouraging climbing.
Picket fences are typically best when used in:
Gardens
Front yards
Pool enclosures
Picket fences tend to offer a warm and inviting look. If you're looking for a fence that is practical and will also provide your home with a bit of character, you may want to consider this style. Picket fences cost roughly $25 per square foot, depending on your materials.
2. Lattice Fence
Homeowners most often use lattice fences around pools or gardens. However, they could also be useful on patios and decks. This type of fence features crisscrossing strips of lath. They provide privacy, as it's more challenging to see through these fences than it is other types on our list.
One of the primary benefits of a lattice fence is the fact that it's excellent for climbing plants. Many homeowners choose to plant vines within their lattice fence, which will eventually grow and overtake the wooden panels.
There are two primary reasons why this is beneficial. First and foremost, it could eventually hide the wooden fence, useful if you think that your fence is an eyesore. Second, it could provide you with a wall of privacy. Lattice fence panels can cost around $50 to $60 per linear foot.
3. Vertical Board Fence
Another one of the most common fence types is a vertical board fence. If you're looking for privacy, this is the type of fence for you. That's because this fence has wooden boards which butt up against one another, offering little to no visibility.
Because a vertical board fence is constructed so tightly, it often tends to offer noise protection as well. If your neighbors are loud, you may want to consider installing this type of fence.
The height of this fence could also be useful for protection from the elements. If you build this fence around a deck or garden close to your home, you'll likely find that this fence keeps wind and rain away. However, it could also block sunlight in the summer as well.
Vertical board fences cost around $30 per linear square foot.
4. Post and Rail Fence
If you're looking for a simple fence that you could use to set boundaries or enclose a field, you'll want to consider a post and rail fence. A post and rail fence is one of the cheapest and easiest to install.
This fence contains a couple of long, horizontal boards between posts. You won't receive much privacy with this type of fence. However, if you're looking to merely to set a boundary that keeps dogs and children in your yard, this could be the fence for you.
A post and rail fence is also one of the cheapest to install. You'll likely find that you can do so for less than $10 per linear foot.
5. Louver Fence
Louver fences are a unique type of fence that many people use around their pools or decks. Louver fences utilize staggered boards. When you view the boards straight on, they provide the homeowner with privacy.
However, when viewed from the side, they offer considerable airflow and open views. Thus, they provide homeowners with a way to have unobstructed views while still receiving a bit of privacy. These fences cost between $20 and $25 per linear foot.
6. Convex Fence
A convex fence is one of the more challenging types of fences to construct but could be well worth your time to do so. Convex fences feature a rounded top. You'll need to cut each plank to a different length, something that requires incredible attention to detail.
However, the result of doing so is a "rolling wave" that is quite attractive. So, if it's beauty that you're concerned about when constructing your fence, you'll want to look into building a convex fence.
7. Wood Type – Southern Yellow Pine
One of the types of materials that homeowners and contractors use most when constructing wooden fences is southern yellow pine. Manufacturers pre-treat this wood so that it is resistant to rot, making it a useful option to withstand the elements and hold up for years.
Many people find that southern yellow pine contains a lot of knots in the wood. This could create a lot of challenges if you're building something that requires a lot of cuts, such as a convex fence.
Southern yellow pine is one of the woods most commonly subject to pressure treatment. You should know that the chemicals that manufacturers use during pressure treatments could be harmful to pets and children.
Before purchasing southern yellow pine, or any other time of pressure-treated wood, you should learn more about which chemicals the manufacturer used in the process.
So long as the chemicals are safe, pressure-treated wood could be a worthwhile investment. The wood tends to last at least two decades, with many manufacturers offering a lifetime warranty.
8. Wood Type – Redwood
Another type of wood used commonly when constructing fences is redwood. Many people elect to use redwood because it is stable and does not contain much sap. The wood also withstands insects and won't rot. Redwood is one of the best-looking materials you could use when constructing your fence.
However, choosing a material that is so appealing will cost you. Redwood is one of the most expensive wood types available. You can get away with using low-grade redwood for fence panels, but you'll need to invest in high-grade wood for your fence posts.
9. Wood Type – Douglas Fir
If you're building a fence that requires vertical wood planks, you're going to want to look into using Douglas fir. Douglas fir is sturdy and durable. It also does not contain sap.
However, what sets Douglas fir apart is the fact that the cuts are precise and with a vertical grain. If you're looking to build a fence that requires you to use a lot of boards, Douglas fir should be on the top of your list.
10. Wood Type – Cedar
Cedar contains a substantial amount of natural oils and acids, many of which stave off insects. Although cedar is a softwood, it does not warp quickly, which is ideal when building a fence. You'll find that cedar contains a very tight grain and does not contain many knots.
The one downside to natural cedar is that it may turn gray as it ages. However, choosing to paint or stain your fence could minimize these effects.
11. Wood Type – Cypress
Cypress is a type of wood that typically comes from swamps in the south. A relative of redwood, cypress is quite stable and does not contain much sap. Much like redwood, cypress is resistant to rotting and insects, ideal for use in all climates.
The cost of cypress can range considerably. Many people find that the further away they are from the Southeast United States, the more costly the wood becomes.
12. Wood Type – Spruce
Spruce is another wood type that's popular among fence-builders. Spruce is quite affordable. If you're planning to build a simple post and rail fence or need to create a fence that's going to require you to use a lot of wood, you'll want to look into spruce.
The one downside to spruce is that it tends to be less durable than redwood or cypress. You may find that you're going to invest more in treating spruce or replacing panels that you would with other types of wood. Spruce is often prone to insect infestations. It is also known to warp in humid climates.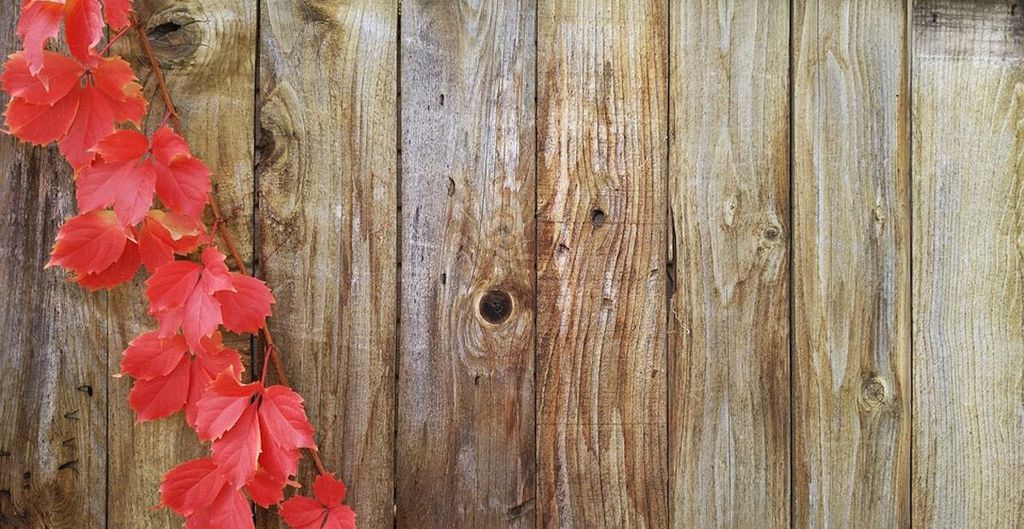 Which Type of Wood Fence is Best?
There's no clear-cut answer as to which type of wood fence is best. The answer depends on your personal preferences. We hope that the guide that you just read will serve as an excellent place to start to help you understand your buying decisions and get you well on your way toward building a beautiful new fence.