SKIL Power Tools is the originator of the saw Model 77, also known as the "saw that built America." With a pedigree like that, consumers have come to expect the best in power tools from this global manufacturer.
Along with the Model 77, SKIL Power Tools has gone on to produce several different varieties and model iterations of table saws. They are suitable for a variety of home woodworking purposes. SKIL is the branch of the company which handles consumer-level power tools. Their parent company Skilsaw focuses on products for the construction professional.
Are you looking for some general information on table saws or other tools? Check out our complete resource guides on Miter Saws, Table Saws, Chainsaws, Band Saws and Circular Saws. These guides have all the information you need. You will be able to find history, the differnt types of the tool, top brand sold, and more!
Read on to find out more about the best Skilsaw table saw and what Skilsaw has to offer.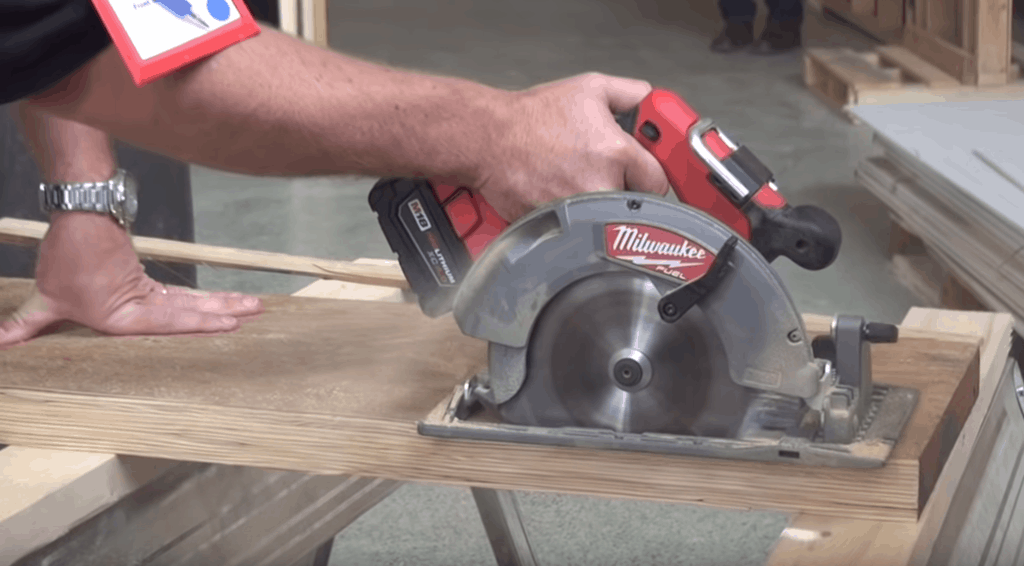 Skilsaw Table Saw Reviews
SKIL Power Tools manufactures several traditional circular assemblies worthy of any home woodworking shop. However, a few of their models stand out: the 3400, the 3310, and the SPT99-11. Keep reading to find out more about these three table saws.
Skilsaw Table Saw 3400
The Skilsaw Table Saw 3400 combines a lightweight frame with a strong 15-amp motor. The motor provides powerful cutting action to a wide range of woodworking projects. This small table saw is capable of handling large piece projects. It still maintains a small footprint in the shop as well as a relatively small price tag.
What We Like:
No blade wobble: The blade on this saw cuts true. This leads to more precise cuts and less measuring errors.
Dado compatibility: This model of table saw will accommodate a dado insert easily.
Built-in handles: This makes the 3400 much easier to transport than many table saws of equivalent size.
What We Don't Like:
Miter slot is non-standard width: This seriously limits the amount of accessories and upgrades you can customize your table saw with.
No internal motor brake: This means that there is nothing to keep the blade from continuing to spin after the motor is shut off. This is a fairly dangerous hazard.
Lack of accuracy: This saw works fine for rough cut work. However, it's not precise enough to handle more intricate woodworking projects.
---
Skilsaw Table Saw 3310
Like the Skilsaw 3400, the 3310 is also a good choice for the home workshop or the jobsite. Since its light weight it's very portable. While it may not have all the bells and whistles that some table saw assemblies come with, the basic saw setup is powerful and accurate.
What We Like:
Good price: For the money you pay for it, you get plenty of value in this table saw assembly. It's a good table saw to start out with for beginners especially.
Sturdy engineering: This table saw is constructed of strong materials and is built on a stable base, with no threat of a tip-over.
Quiet running action: For the speed and power you get in the cutting blade, this table saw is not as loud as some of its competitors.
What We Don't Like:
Assembly instructions are poor: Putting a table saw together can be complicated,
and it's made even more complicated by shoddy directions (not to mention annoying).
Miter gauge can be janky: The miter gauge on this table saw assembly can have some issues with accuracy, which would be frustrating enough if it wasn't for the fact that it can't take standard upgrades.

No dust collection: For someone working in an outdoor workshop, this isn't as big of an issue. However, for someone doing indoor cutting work, this means your saw is going to leave one heck of a mess.unless you modify the table saw assembly yourself with a dust collecting system.

---
SKILSAW SPT99-11 10″ Heavy Duty Worm Drive Table Saw
Along with traditional circular saw table saw assemblies, SKIL Power Tools is the company that invented the worm drive saw design. It offers users higher torque at slower blade speeds. Worm drive saws feature a left-sitting motor assembly that makes it easier for woodworkers to see what they're cutting.
What We Like
Powerful table saw in a compact size: This worm drive saw can handle heavy duty projects. Despite not being as large as some of its competitors.
Rack and pinion fence: This style of fence allows for precise, smooth adjustments for different cuts. This keeps safety at the forefront.
Good storage: All the accessories on this table saw store neatly away and are easy to keep track of as a result.
What We Don't Like
Assembly instructions are poor: This is an industry-wide issue with power tools and machinery unfortunately. However, in SKIL's case there's really no excuse at this point for bad directions.
Misalignment on opening: Adjustments to alignment have to be made when setting up the saw. It is common for things to be slightly out of true.
Replacement parts can be difficult to find: Many parts for this saw are discontinued by both SKIL and its parent company Bosch, which can make repair a pain if you ever have to get the table saw fixed, even under warranty.
---
History of Skilsaw Table Saws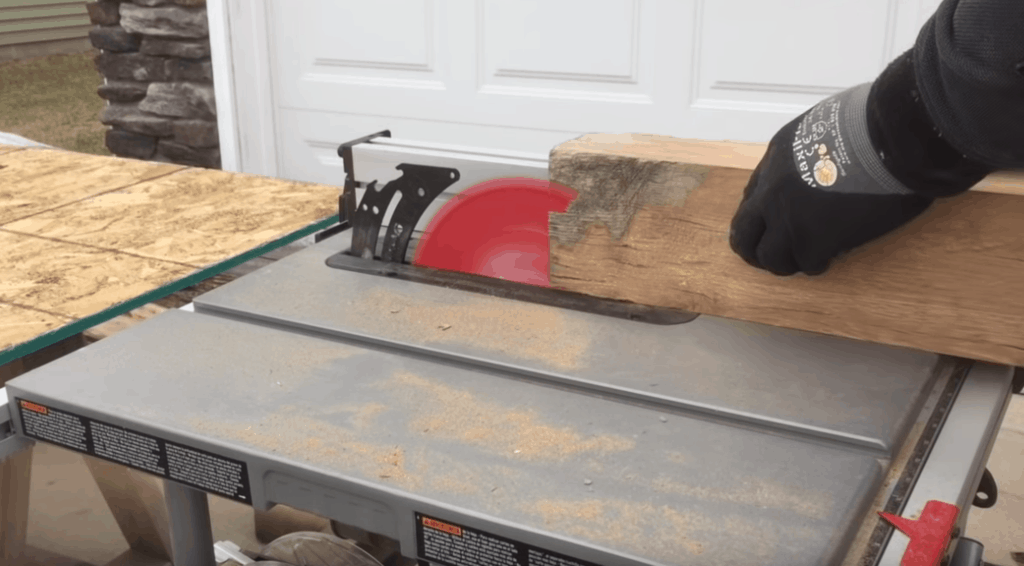 Along with many other major power tool manufacturing companies, SKIL Power Tools was founded in the early twenties in 1924. Its first breakout hit was the SKILSAW. The SKILSAW was the world's first portable circular saw at the time and revolutionized the construction industry in America.
SKIL continues to service both do-it-yourself home craftsmen under their SKIL brand. They also service construction professionals under the SKILSAW brand. In either case, the name is synonymous with saw engineering and these saws are designed to cut everything from hardwood to concrete.
Final Thoughts on Buying a Skilsaw Table Saw
SKIL has been around for almost a hundred years. It is responsible for some of the most famous saw-related engineering innovations in the entire industry in that amount of time.
Every table saw assembly is going to have its own idiosyncrasies and flaws to iron out. However, the majority of SKIL's table saw models can be trusted for powerful, precise cutting ability for any level of woodworker.
Are you looking for more guides on table saws? Check out some of our most popular guides, Dewalt vs. Delta Table Saw Edition, Ryobi Table Saws – 10in Portable Saws and Parts, DEWALT Table Saws – 10″ Saws, Parts and Accessories, and The Best Portable Table Saws.