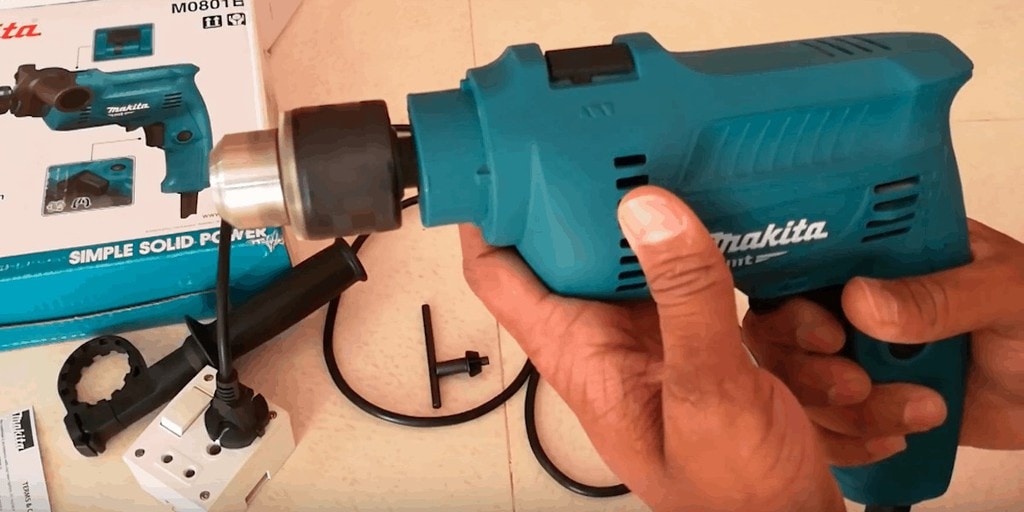 ​The showdown between Makita vs Porter Cable is one we've anticipated for a while now. In this in-depth article, you'll learn all you need to know to make the most informed buying decision. Time to learn!
Makita
For decades now, Makita has been establishing itself as one of the true leaders in the power tool industry. Makita consistently produces some of the best in-class tools on the market, at more than competitive prices.
Currently, as far as cordless drills and impact drivers go (and cordless tools in general), perhaps only Milwaukee is superior in quality and performance than Makita (among all the household names).
Additionally, Makita has consistently been the most innovative brand in the industry.
Porter Cable
Porter Cable was the first to introduce the cordless drill in the 60's, they perfected the NiCad rechargeable battery in the 70's, introduced the Li-Ion battery in 2005, and even launched the first line of brushless tools about eight years ago. Quite a track record.
The Porter Cable name, on the other hand, rose to prominence primarily before 1960, when they became renowned as one of America's finest power tool manufacturers. During the 60's, the company was bought out by Rockwell Inc. Rockwell caused the quality of Porter Cable tools to decrease as they tried to compete with the ultra-affordable tools being sold in department stores.
Later, though, during the 80's, they experienced a bit of a resurgence when the Porter-Cable name was acquired by Pentair. Under Pentair they started manufacturing professional-grade power tools again.
Nowadays, Porter Cable (along with DeWalt) is owned by Stanley. Black and Decker, and Porter Cable tools are kind of regarded as an intermediate between consumer and professional-level. They have very good prices, decent quality, but are not really up to par with the best in the industry.
Top Combo Kits From Makita & Porter Cable
Which brand is better?
So what does this all mean? Are Porter Cable tools any good? Is Makita better than Porter-Cable? Who wins the Makita vs Porter Cable showdown?
We'll go ahead and make the declaration now that, generally speaking, Makita manufactures much better tools than Porter Cable. If we were trying to decide on a tool from one of the two companies, and if money wasn't a factor, we'd choose Makita all day.
This brings us to a very important consideration, though: price.
Understandably, price is going to be the #1 consideration for most consumers when making a purchase. If you're shopping for a cordless drill, and you know that the Makita is better than the Porter Cable, you shouldn't be shunned for going with the Porter Cable if it was, say, 40, 30, or even 20% cheaper.
What we primarily want to do in this article is look at Makita vs Porter Cable tools, and consider price gaps. In recent years Porter Cable has put out a fairly impressive line of 20V, high-powered, pro-quality cordless tools that are certainly worth splashing the cash for.
Brushless tools: Makita vs Porter Cable
Brushless motors are all the craze nowadays. They offer dramatically improved performance and increased efficiency over brushed motors. (Check out our article on brushless vs. brushed motors here).
However, brushless motors a good deal more expensive too. Porter Cable's new line of 20V brushless drills and impact drivers have raised eyebrows all across the industry, both in terms of performance and price. Let's take a look and compare them with Makita's new brushless line, which are generally regarded as second-best in the industry, behind only Milwaukee's M18 brushless line.
Porter-Cable 20V Max Li-Ion Brushless Cordless Drill/Impact Driver Combo
The Porter Cable brushless drill/impact driver comes with:
2 batteries (2.0 Ah)
charger
½" drill and ¼" impact driver
With specs like 3.2 and 2.9 lbs (drill and impact driver, respectively) and 1,400 in lbs of torque (driver), it's no wonder that these tools are raising eyebrows everywhere.
Yet, do they perform as well as Makita's new brushless line? Well, not quite. There is still a distinguishable gap in performance.
The price tag is seriously hard to ignore though. Let's have a look at the Makita and see what we're dealing with there.
Makita 18V LXT Sub-Compact Brushless Cordless Drill/Impact Driver Combo
This combo comes with the same stuff as the Porter Cable:
2 batteries (2.0 Ah)
charger
½" drill and ¼" impact driver
The first thing to notice is the difference in battery size between Makita vs Porter Cable. Both come with compact batteries, but the 1.3 Ah Porter Cable batteries are smaller than the 2.0 Ah Makita batteries. And with Makita's Li-Ion batteries being substantially better quality than PC's, you'll notice a pretty drastic difference in performance and charge/run times.
This new Makita line is truly in a class of its own when it comes to compactness. They've got nearly double the size battery as the Porter Cable, yet they're still lighter (2.8 lbs drill, 2.6 lbs driver). Like we said, always expect the absolute best in quality and innovation from Makita.
While the Makita impact driver is spec'd with a slightly less torque (1,240 in lbs) than the Porter Cable, it still performs better. Better designed motor, better engineering, better overall efficiency.
So what about price. The Makita is more expensive, naturally – but only about 18% more expensive. If it were our money, we'd spend more any day of the week and go with the Makita.
Also, if you're looking for something a little bigger/heavier than the sub-compact line, Makita also has their older model brushless drill/driver kit, with the ½" hammer drill, that is a little less expensive than the newer line. This kit comes with the two 2.0 Ah batteries – if you want to jump up to the larger 4.0 Ah 'fatpack' batteries, that's always an option too.
What about non-brushless?
Not buying into the whole brushless bit, and not ready to spend the extra cash? No worries, all manufacturers are still offering standard brushed motor cordless tools.
Again, for their older 'brushed' models, Makita still outperforms the Porter Cable cordless drills and impact drivers, but they cost almost 25% more.
You can get into this 20V cordless drill/impact driver combo from Porter Cable for a decent price.
On the other hand, the competing 18V brushed drill/driver combo from Makita will cost a little bit more. Worth the price difference? Like we said, if it were us, we'd more than willingly spend the extra money to go with Makita. If you don't plan on getting a lot of use out of the tools, though, then by all means the Porter Cable kits are perfectly fine.
Let's add another layer to the Makita vs Porter Cable saga.
Where the value of Porter Cable tools really stands out, in our opinion, is in the multi tool combo kits. If you're just starting out and looking to get your first set of cordless tools, you can get a 6-tool 20V Max combo for a great price.
Included is the following:
½" drill
¼" impact driver
reciprocating saw
circular saw
oscillating tool
LED light
two batteries and a charger
That's a serious deal!
The same 6-tool kit from Makita, on the other hand, is over 40% more expensive. You could get a huge 8-tool combo from Porter-Cable for less than Makita's 6-tool. A slight sacrifice in quality, sure, but like we said if it's your first cordless tool set, a heck of a bargain.
What's the Bottom Line: Makita vs Porter Cable
To summarize, if you're looking to get a great cordless drill and/or impact driver, definitely go with Makita. You get a significant step up in quality over Porter Cable, at not that huge of a price difference. This goes for both the brushless and brushed tools.
If you're just starting out though and building up your first set of cordless tools, this is where the Porter Cable price value really comes into play. If we were in the market for a 6 or even 8-tool cordless kit, we'd probably prefer to save nearly half the money and go with Porter Cable over Makita
So, Makita if you want the better quality, and Porter Cable if you want to save money on multi power tool kits. That's the bottom line. Ultimately, in the Makita vs Porter Cable showdown, you win. ​