Change the look of any room with some DIY wall Decor. There are so many fantastic ideas for homemade artwork. Here are several ideas.
1. Unique DIY Shelves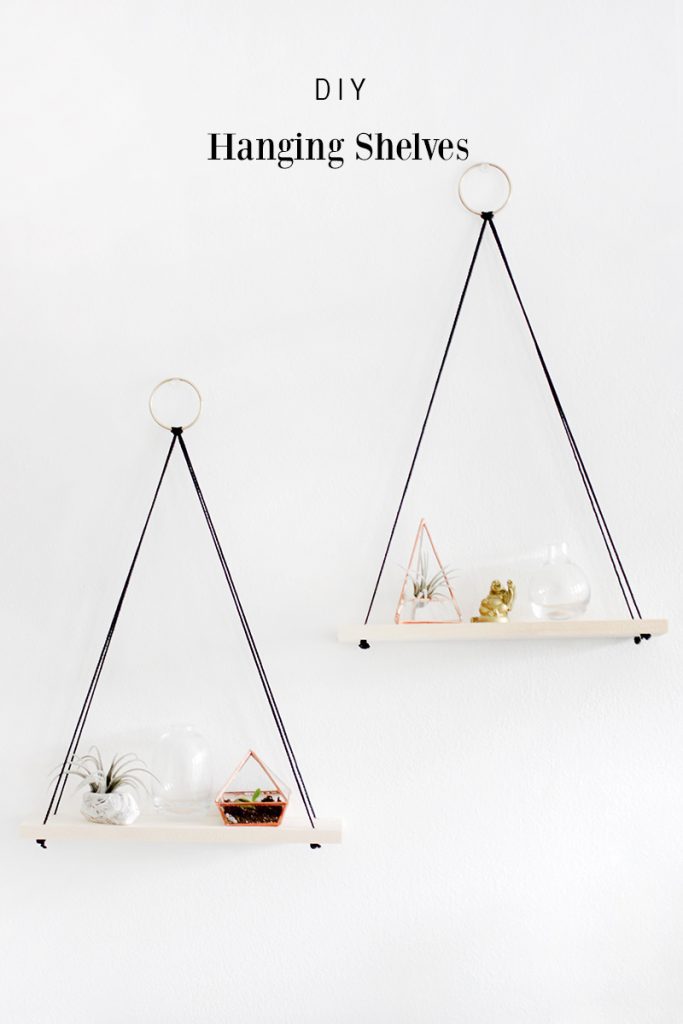 Janome at Why Don't You Make Me made some gorgeous hanging shelves. These are so unique and would transform any space. Give it a try.
2. Distressed Wood Arrows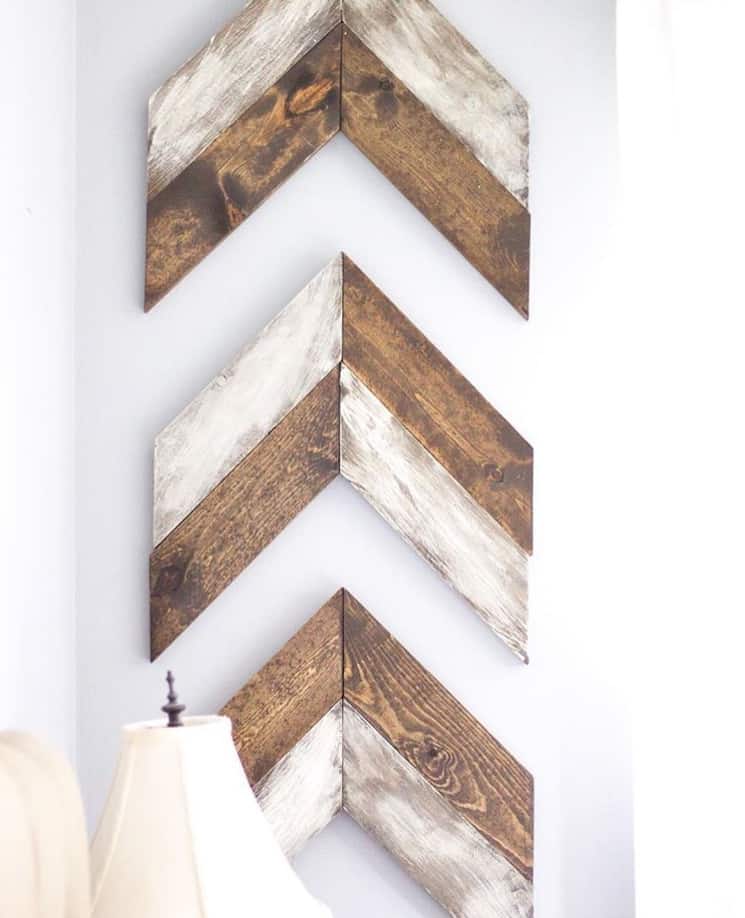 These Northern Roots made some beautiful chevron arrows. The different colors combined with the distressed look are a perfect combination. Make your own.
3. Make Your Own Herringbone Art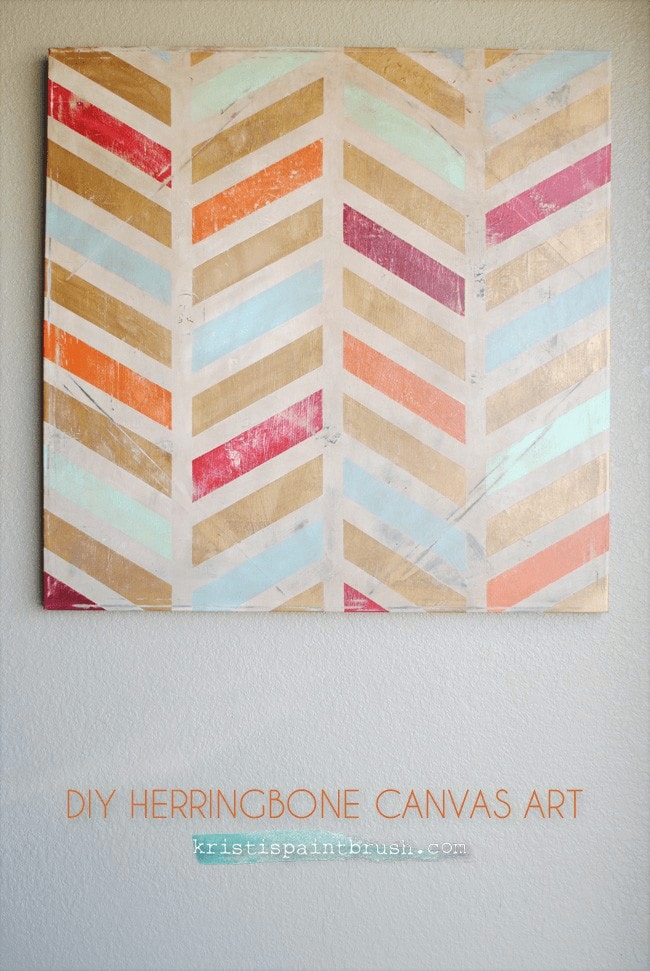 I Should Be Mopping The Floor had a fantastic idea to make this gorgeous herringbone art. They simply re-purposed an old canvas and got creative designing. See how they did it.
4. Shadow Boxed Fruit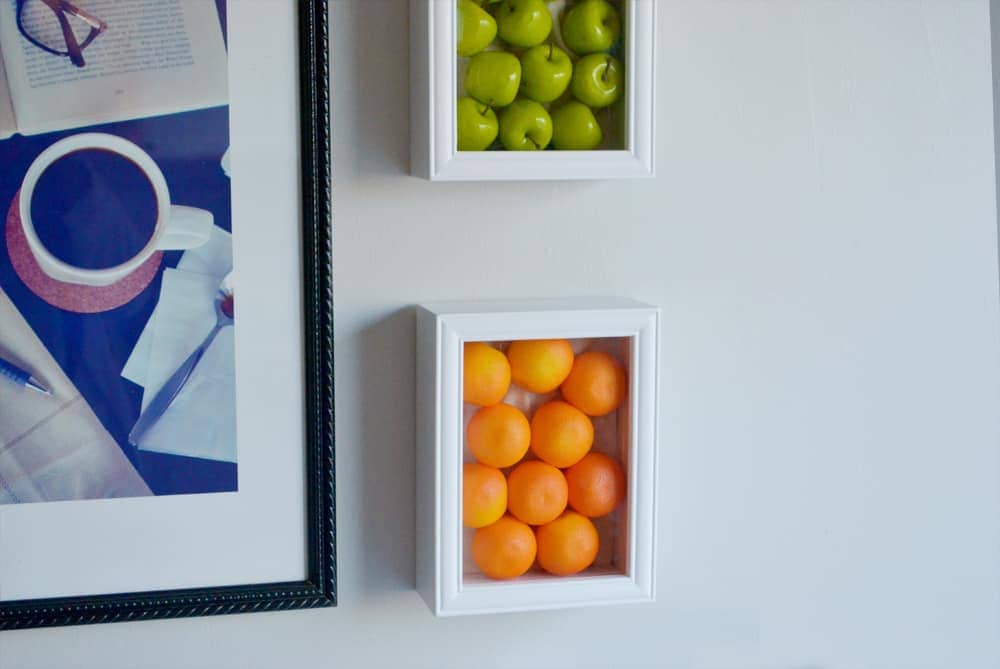 Alicia at DIYS had an amazing idea to add fruit to a shadowbox to create beautiful art. The pop of color can brighten up any space, even on the most gloomy days. See full tutorial here.
5. Painted Wall Art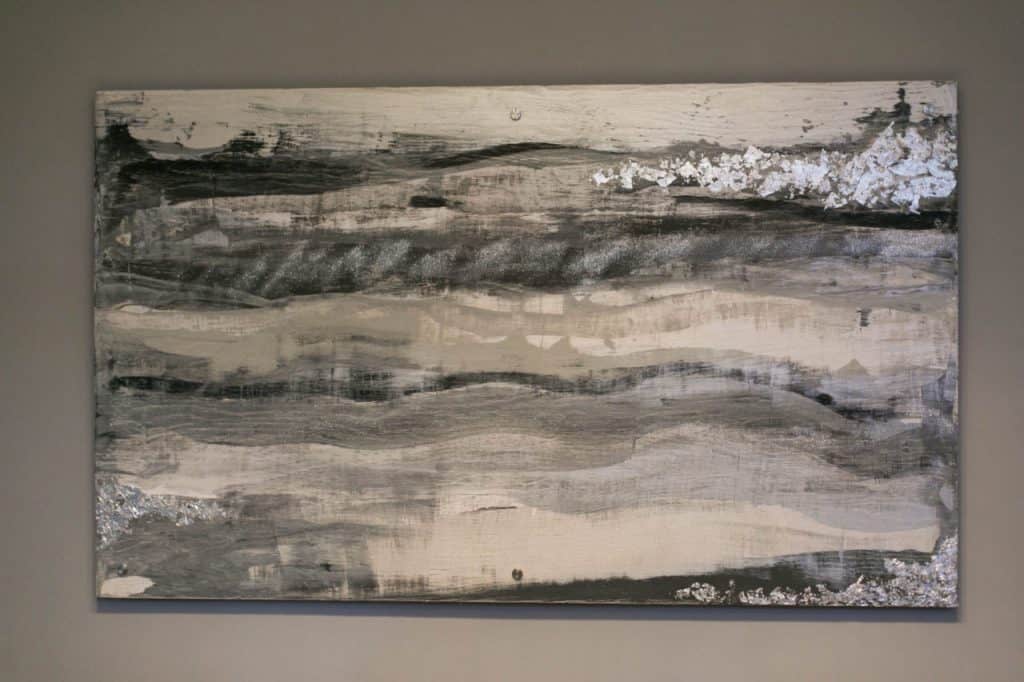 Mr. Kate used a paint dragging technique to create unique and modern wall art. The best part is you can change the colors to fit your likes. Try it out.
6. Budget Friendly Spray Paint Art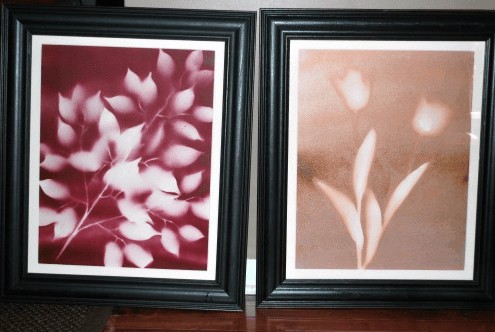 Simply Real Moms created cool budget-friendly art using plants and flowers. This is so creative and inexpensive. Plus, you can personalize it to any room. Give it a try.
7. DIY Fabric Wall Art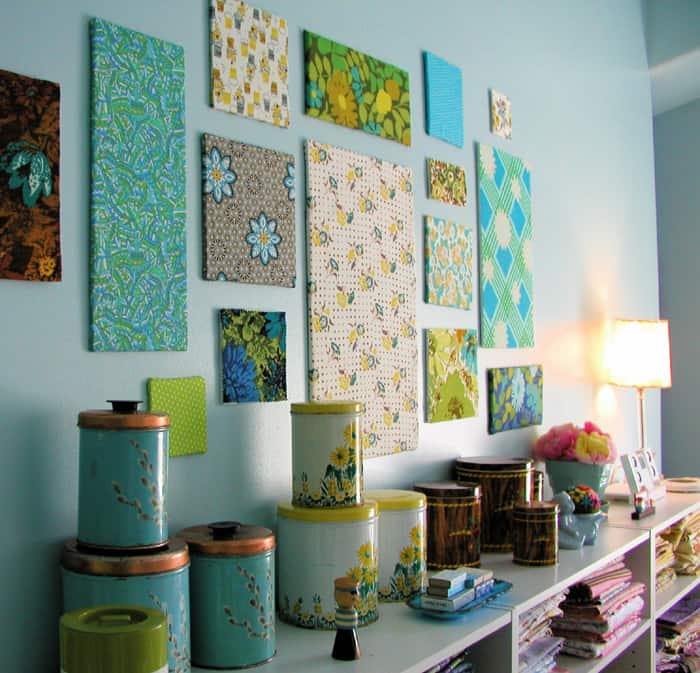 Bella Dia wanted to find a use for some of her extra fabric scraps and decided to turn them into art. Wow, they turned out stunning. They add so much color! Tutorial here.
8. DIY Subway Art On A Budget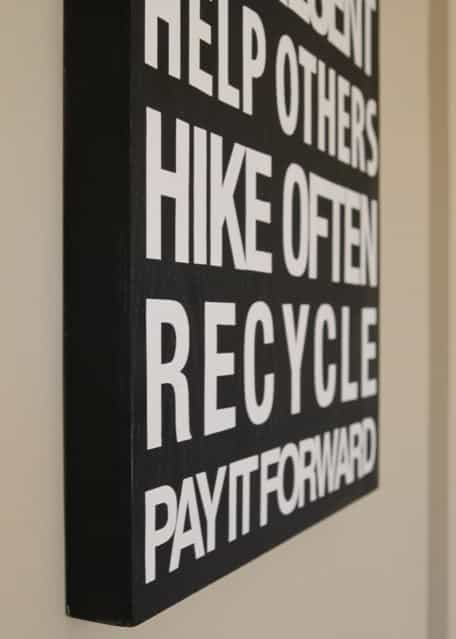 Ashley at Lil Blue Boo got crafty and made some awesome subway style art. It turned out fantastic and was budget friendly. Make your own art.
9. DIY Fun Glass Art
Rosyscription was inspired to make some art by the beach. She wanted to see the beach and water in her piece. It looks awesome. How she did it.
10. Easy Hexagon Art Piece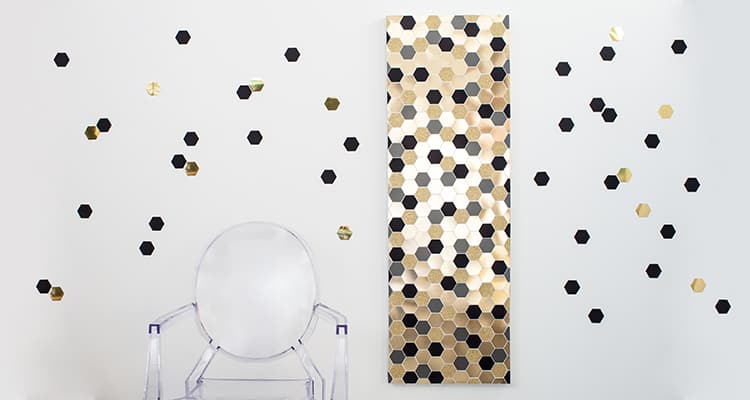 Tara Dennis loves shimmery metallics and wanted to make some art. This easy hexagon art will brighten any room. You have to give it a try.
11. DIY Rope Love Art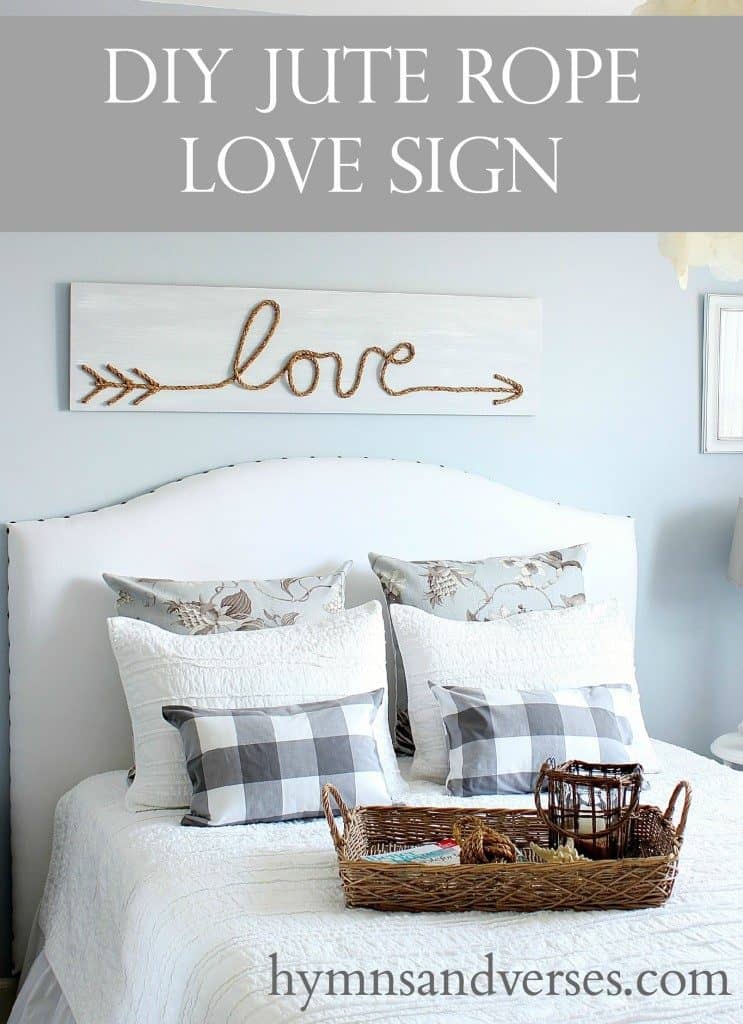 Hymns & Verses created fantastic farmhouse style art with rope. This easy project is so gorgeous and would look fantastic in any room. Tutorial here.
12. DIY Wall Wreath With Foliage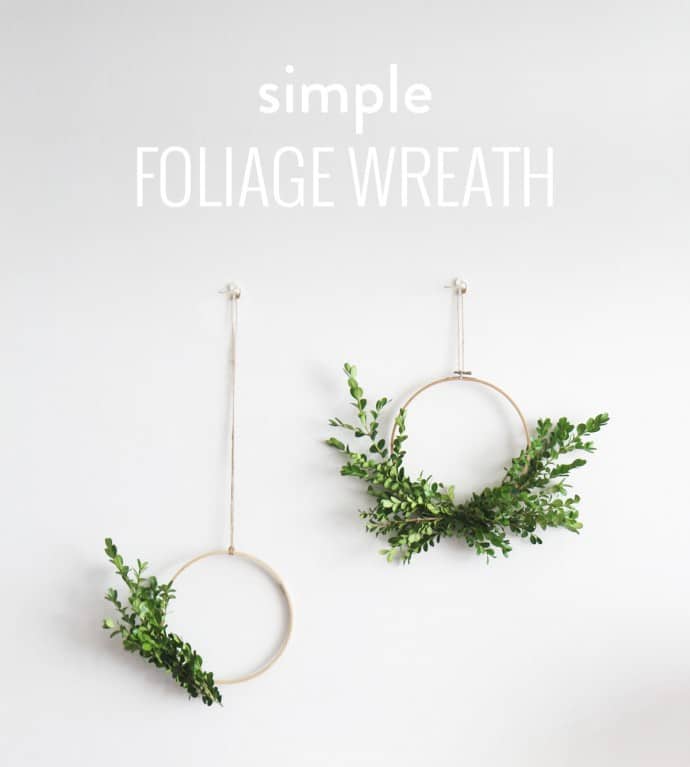 Makers Society made some stunning and easy foliage wreaths. These are perfect pieces for your decorations. They are so unique. Make your own unique wreath.
13. Gorgeous DIY Cork Art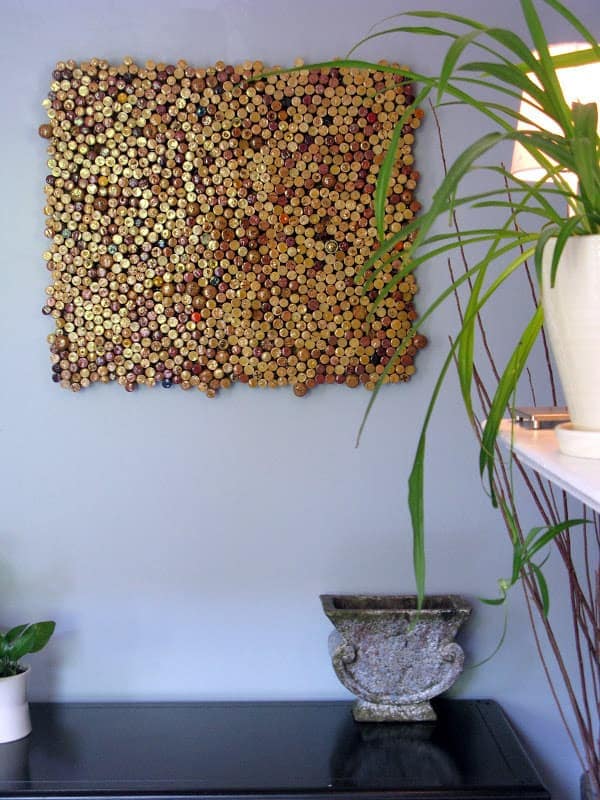 Project Rowhouse was just looking to put something behind their dartboard and ended up making a beautiful piece of art. It's amazing how stunning this piece is. See how they did it.
14. Popsicle Wall Art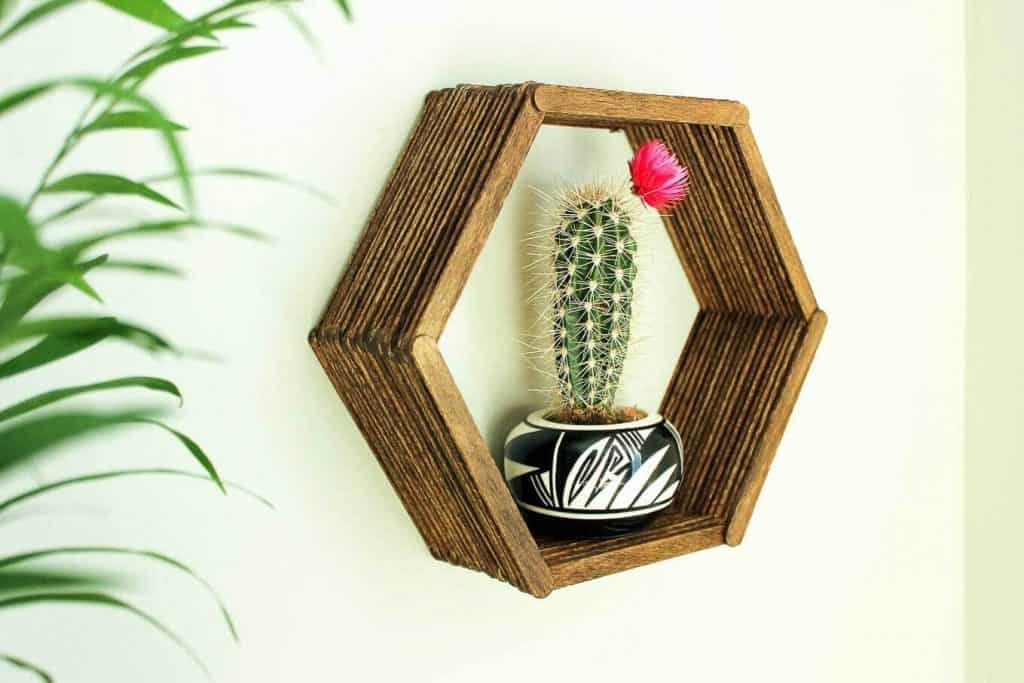 Jess at Make & Do Crew made a hexagon shaped decoration out of popsicle sticks. I think it is impossible for popsicle art to ever go out of style! Plus, think of all the popsicles you get to eat. How to make your own.
15. Farmhouse Wooden Decor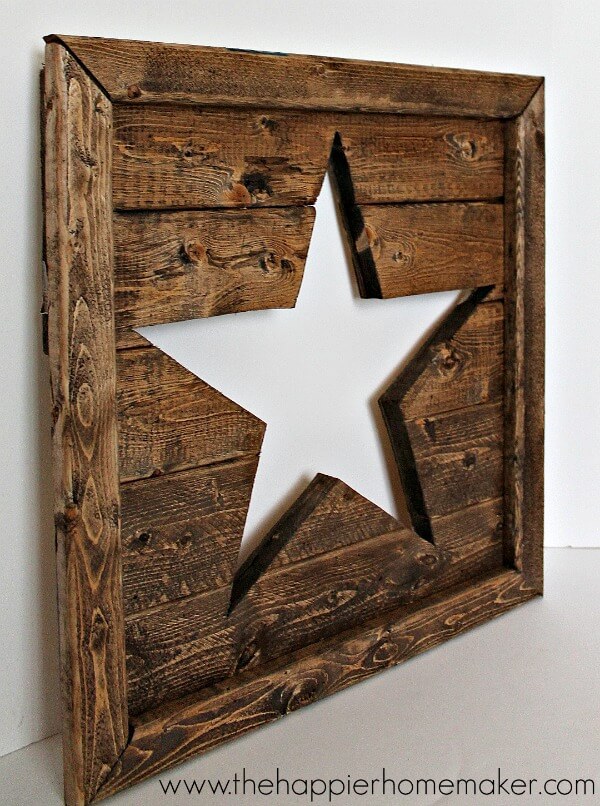 The Happier Homemaker got her inspiration from some artwork she saw at Pottery Barn. The best part is that this stunning piece is very inexpensive to make. Farmhouse decor idea here.
16. Pallet Wall Decor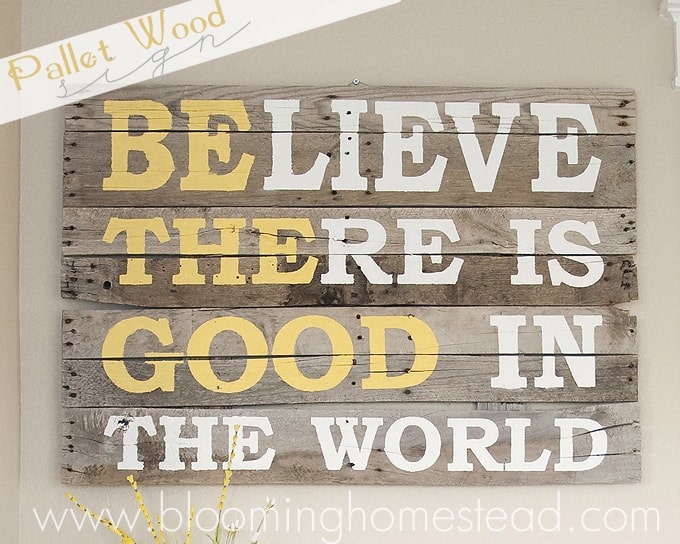 Marie at Blooming Homestead transformed an old pallet into a rustic work of art. It looks fantastic and it is a great beginner DIY project. How to make your own.
17. DIY Bamboo Wall Decor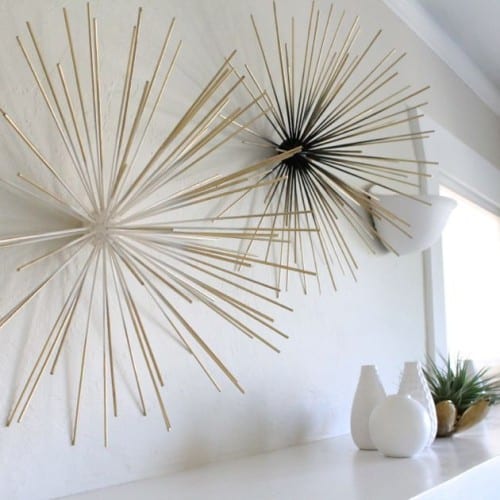 Design Sponge wanted some mid-century wall decor on a budget. So they gathered a few materials and got to work. This unique work of art is beautiful and I love the use of the bamboo. See the step-by-step guide.
18. DIY Adorable Animal Wall Decor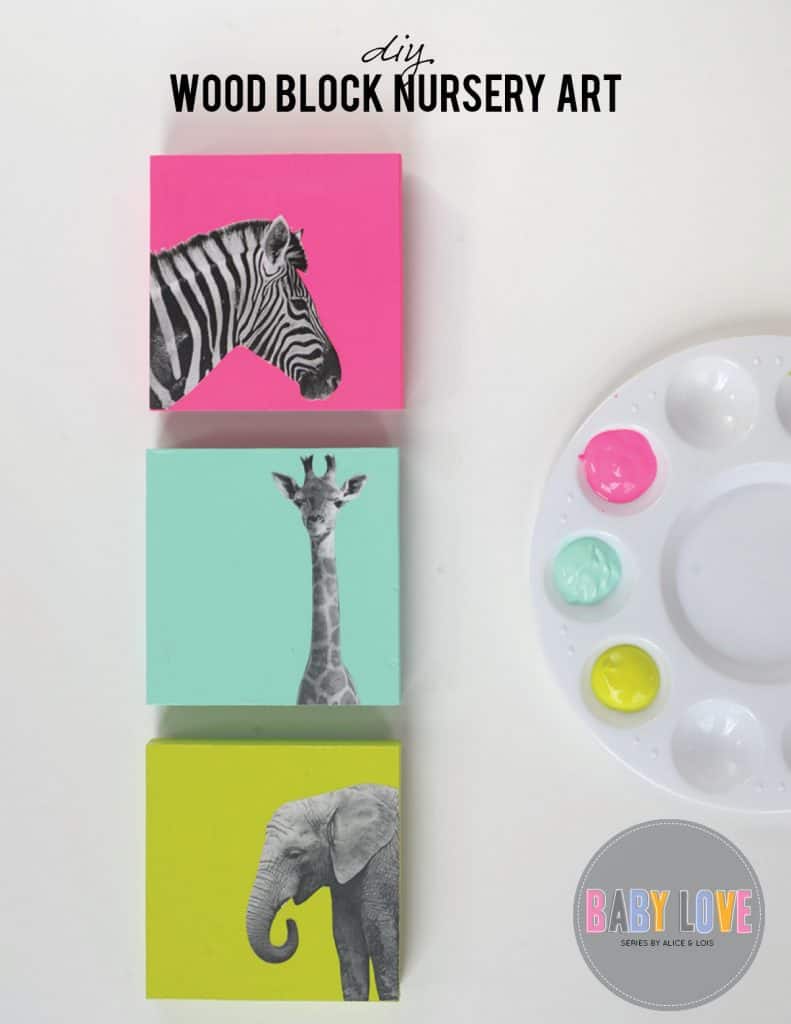 Alice and Lois created these adorable animal pieces of artwork. They were made for a nursery, but using the same technique you could make anything you wanted. See how they did it.
19. Melted Crayon Art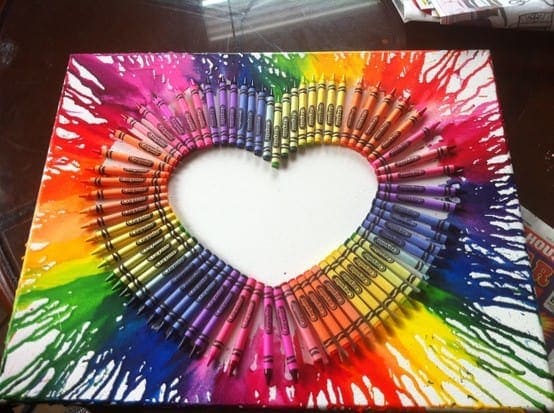 College Gloss made this colorful crayon art. I love all the bright colors and the abstract style. Make your own crayon wall decor.
20. DIY Scrabble Wall Art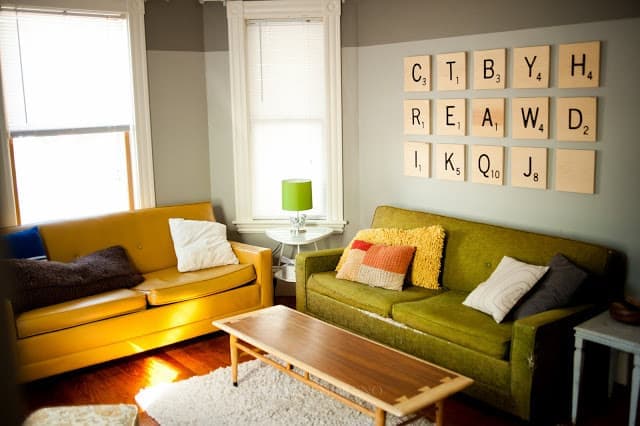 Jen at Insideways has a love for letters and her husband has a love for scrabble. She decided to combine both of their likes into this fantastic scrabble wall decor. See how she did it.
21. Easy Heart Decor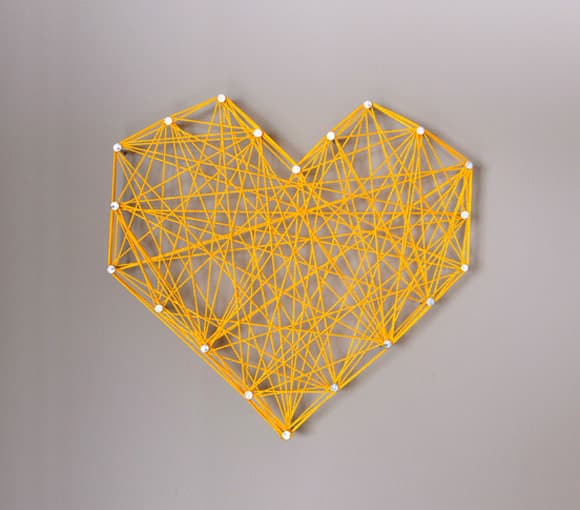 Handmade Charlotte made some awesome heart shaped art out of thread. These are so easy to make and you use minimal supplies. Make your budget friendly heart now.
22. Modern Abstract Art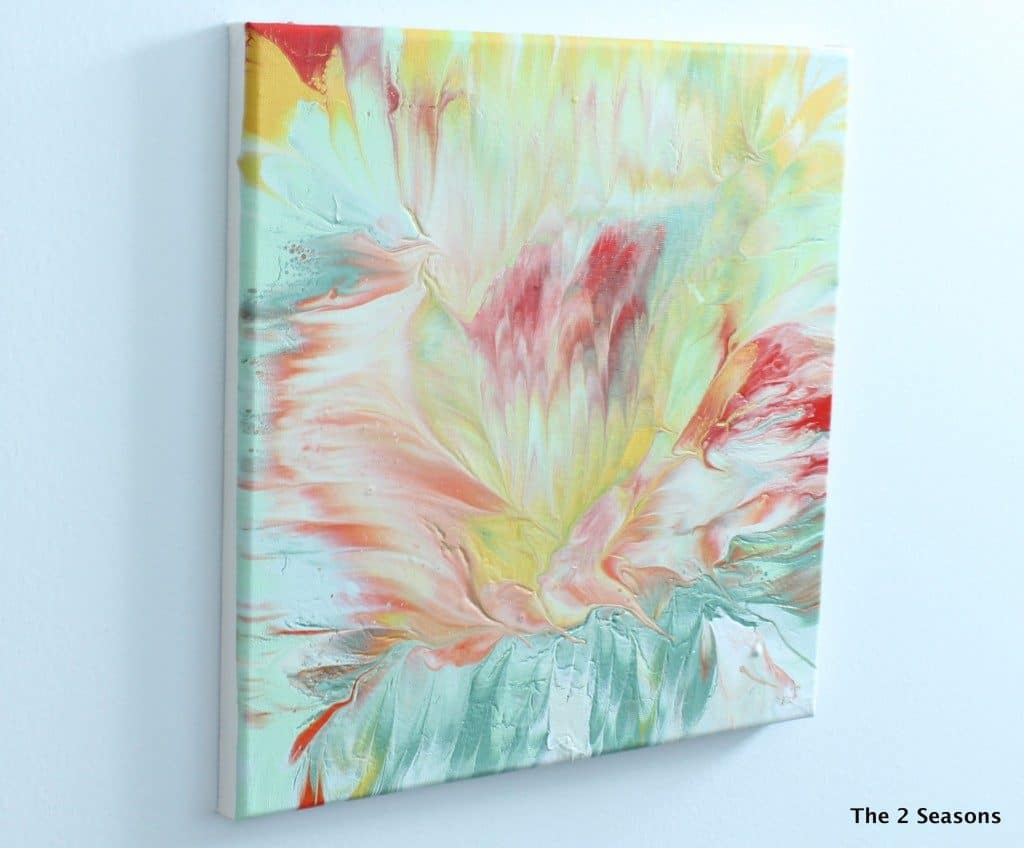 The 2 Seasons shares a tutorial on how to make your own modern style wall decor. You can custom make what fits your needs. These would also make great gifts. See for yourself.
23. DIY Arrow Decor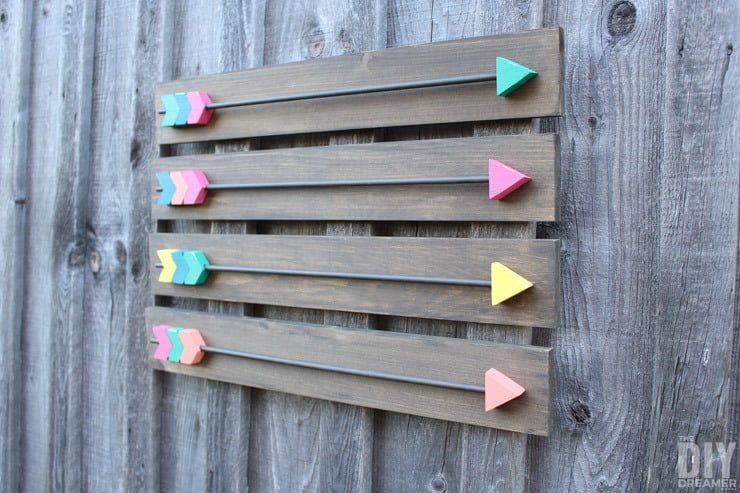 The DIY Dreamer made some colorful wall art with DIY arrows. I love the bright colors with the subtleness of the wood. Make your own.
24. DIY Monogrammed Artwork

Craftastical created modern art with quilling monogrammed letters. I love the colors she chose and how beautiful it turned out. Give it a try.
25. Easy Canvas Wall Art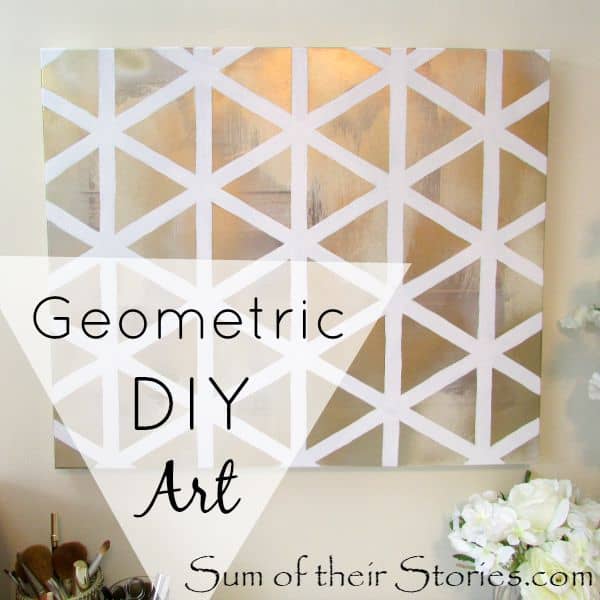 Julie at Sum of their Stories created some geometric art with an old canvas and some painters tape. This wall decor would look great in any room. You can make your own unique art too.
I hope you feel like making some wall art. There are so many fun and creative things to do when it comes to making your own artwork. Don't be shy, give it a try!