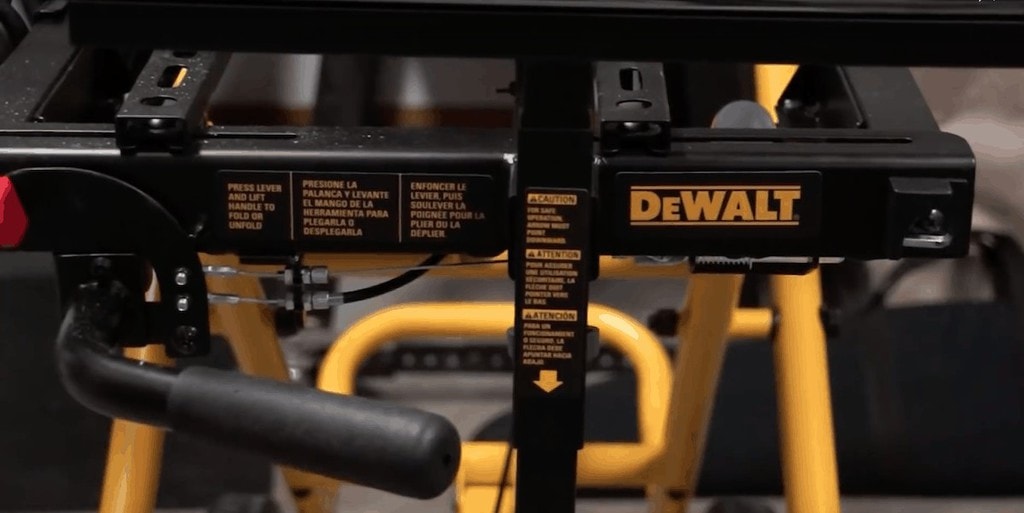 Even the best and most advanced miter saw is only worth about as much as the stand beneath it. A quality stand provides you with the level and stable surface you need to make precise cuts with your miter saw.
There are tons of different manufacturers, each promising that they have the best stand on the market, and it can be challenging to decide which stand is best for you. Fortunately, one of the most popular stands around; the DeWalt DWX726 is also one of the highest quality stands that boast the most features. We're going to take a closer look at this DeWalt DWX726 miter saw stand today.
What to Consider Before Buying a Miter Saw Stand
Before we dive into our review of the DeWalt DWX726, let's take a closer look at the different type of stands that are on the market, and the features you should look for when evaluating your different choices.
Types of Stands
There are several different types of miter saw stands, and depending on the needs of your shop, you're likely to find that one is a better fit for you than the others.
Traditional and Tabletop miter saw stands require you to clamp your saw onto a table-like surface that looks similar to a small workbench. These stands are ideal for people who only use their miter saw in their own workshop. But, if you need the flexibility to be able to travel with your saw, they may not make much sense for your needs.
Rail stands are far more portable and versatile than traditional, or tabletop stands. A rail stand typically weighs around 30 or 40 pounds, and they feature collapsible legs which fold into the frame when not in use. Rail stands are compatible with miter saws and many other tools, making them especially versatile for different types of users.
Finally, wheeled stands represent the easiest to use and most technical stands on the market. These stands allow you to easily wheel your miter saw to where it needs to be on the worksite. Wheeled stands also offer multiple height settings so you can dial in your stand to your specific needs. Wheeled stands are quickly becoming the stand of choice for contractors and carpenters.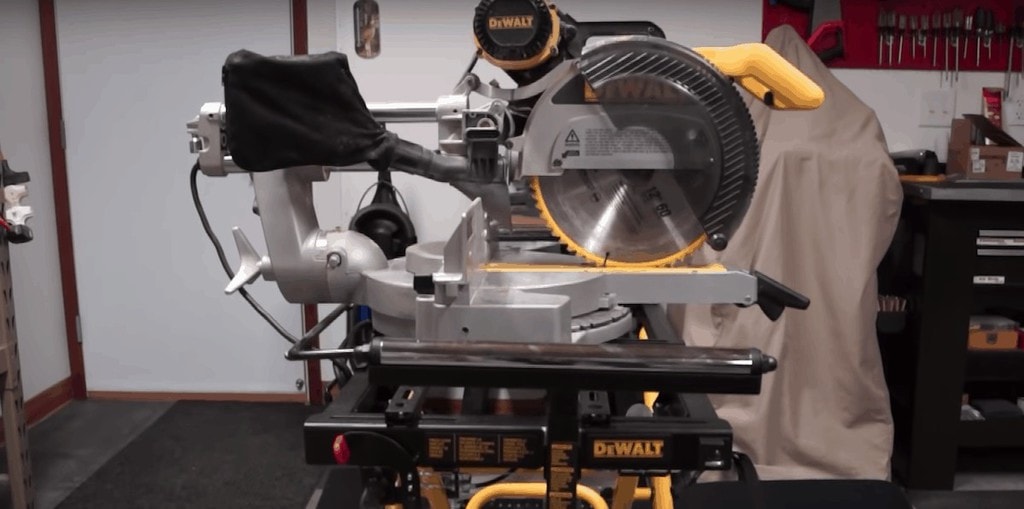 Versatility
The miter saw you have today may not be the same miter saw you have in the future. It's important to select a stand that's compatible with a wide variety of miter saws. That way, if you move on to a different brand or model of saw, you'll still be able to mount the saw to your stand.
Portability
Portability is one of the biggest concerns when it comes to a miter saw stand. Even homeowners who occasionally use their miter saw for basic woodworking projects are likely to need to relocate their saw from spot to spot as they work.
This feature is even more critical in the context of a professional contractor or woodworker, who will regularly need to relocate their saw to different job sites.
Capacity
Every miter saw stand has a maximum weight limit. If you work with substantial pieces of material, or your miter saw is particularly heavy, the weight capacity of the stand will be an important factor to consider.
As a rule of thumb, always buy a stand with a higher weight capacity than you think you'll need.
Ease of Use
With some stands, you feel like you're fighting an uphill battle the entire time you're working. While miter saw stands had come a long way, some stands are still cumbersome and challenging to work with.
A difficult to use stand will cost you time and frustration, while an easy to use stand will allow you to work more quickly and accurately.
Stability
Another important factor to consider is the stability of the stand. A stand that wobbles or rocks back and forth will result in less accurate cuts and a dangerous environment for the operator. Be sure that before you select a stand, you can confirm that it sits perfectly level to provide better stability.
Durability
Finally, the last factor to consider is the durability of the stand. Your miter saw stand should last indefinitely, provided it features quality materials and workmanship. Avoid stands made from cheaper metals or alloys in favor of tubular steel stands, which are significantly more durable.
Also, ensure that the stand has a heavy-duty powder coated finish to preserve the integrity of the stand and prevent rust.
The DeWalt DWX726 Rolling Miter Saw Stand
The DWX726 from DeWalt is one of the most popular stands on the market for several reasons. Thanks to its durable pneumatic wheels, it's easy to move your saw wherever you need it to go on the job site.
Top quality tubular steel construction and thick powder coating in DeWalt's signature yellow color ensure that this stand will be able to handle anything you can dish out for many years to come. The DWX726 also provides the versatility you need, thanks to its compatibility with virtually any miter saw on the market.
This stand is also a space saver, and it can fold down to a tiny 17" tall by 59 ½" wide when not in use. When it's time to use the stand, it's easy to unfold and set up, thanks to it's pneumatically assisted raising and lowering action.
Rounding out this DeWalt stand is a rock-solid three-year warranty with one year of free service and 90-day money back guarantee.
While there are a few stands on the market that may boast a few more bells and whistles than the DWX726 from DeWalt, it's almost impossible to beat this popular and durable stand in this price range.
Things We Like
Multiple height settings
Folds for easy storage
Durable construction
Compatible with virtually all miter saws
Strong Warranty
Room for Improvement
Max capacity of 300 pounds is on the smaller end of the spectrum
Difficult to assemble
DWX726: Features & Benefits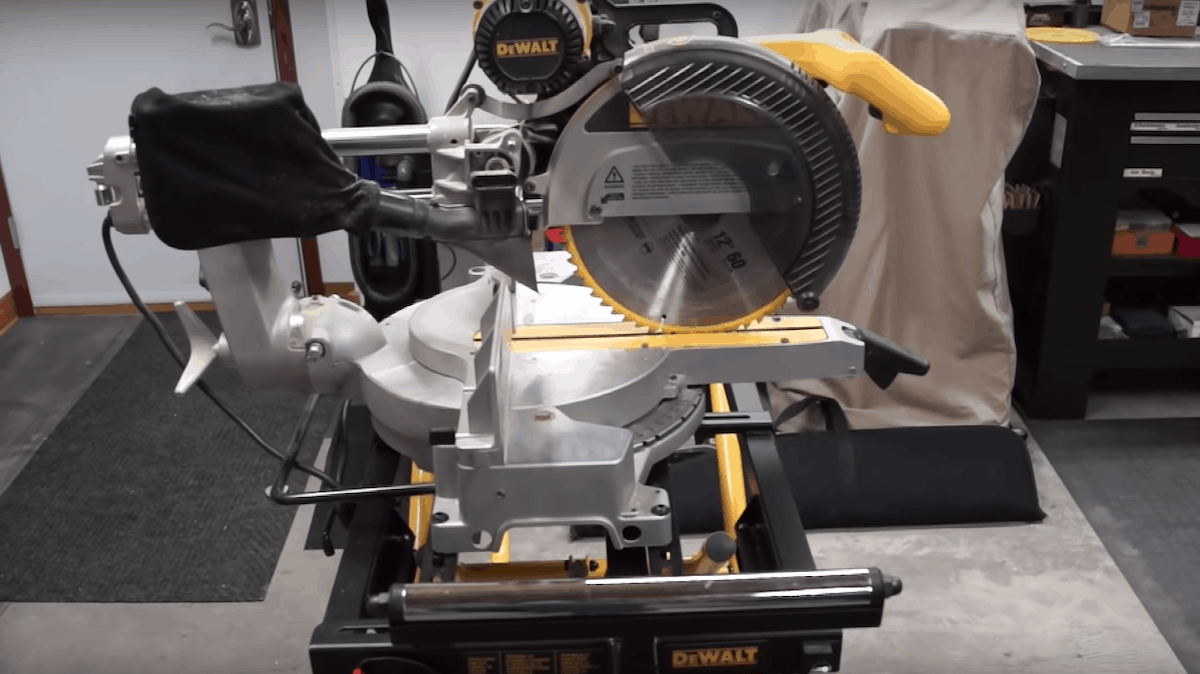 At the surface, it's easy to see why people love this DeWalt miter saw stand. But, diving into the features and benefits this stand provides further insight into why the DWX726 is so popular.
Durable Construction
The DWX726 features a tubular steel frame that's heavily powder coated. Compared to cheaper stands that use inferior metals and little to no powder coating, it's easy to see how durable this stand is. Most DWX726 owners have had their stands for five years or more, and they show no signs of slowing down.
Pneumatically Assisted Operation
With many miter saw stands, you're limited to one setting when it comes to the height of your saw. This can get a bit dicey if you're exceptionally short or tall, as the factory height of the stand may not be comfortable for you to use.
The DWX726 allows for three different setup heights, and the pneumatic assist feature makes it easy to raise or lower your stand with a single hand. This adaptability feature means that regardless of your size or stature, you'll be able to dial in a comfortable cutting height with this stand.
All-Terrain Wheels
If mobility is a crucial concern for you as you shop for a miter saw stand, you're sure to appreciate the wide rubber wheels that come standard with this stand. It's a breeze to relocate this stand anywhere on the job site, even if you're dealing with uneven or rocky terrain.
Impressive Material Support
The DWX726 provides an impressive 8 feet of material support, which will help you make quick work on even large pieces of material. Both the infeed and outfeed are adjustable, so you'll be able to dial in the exact support you need depending on the material you're working with.
Vertical Storage
While this wheeled stand doesn't fold up into quite as small a package as a rail stand, it still folds flat and takes up considerably less space than other styles of miter saw stand. This stand folds from 32 ½," and 98 inches wide to 17" high and 59 ½" wide, which makes it easy for you to store your stand and miter saw when it's not in use.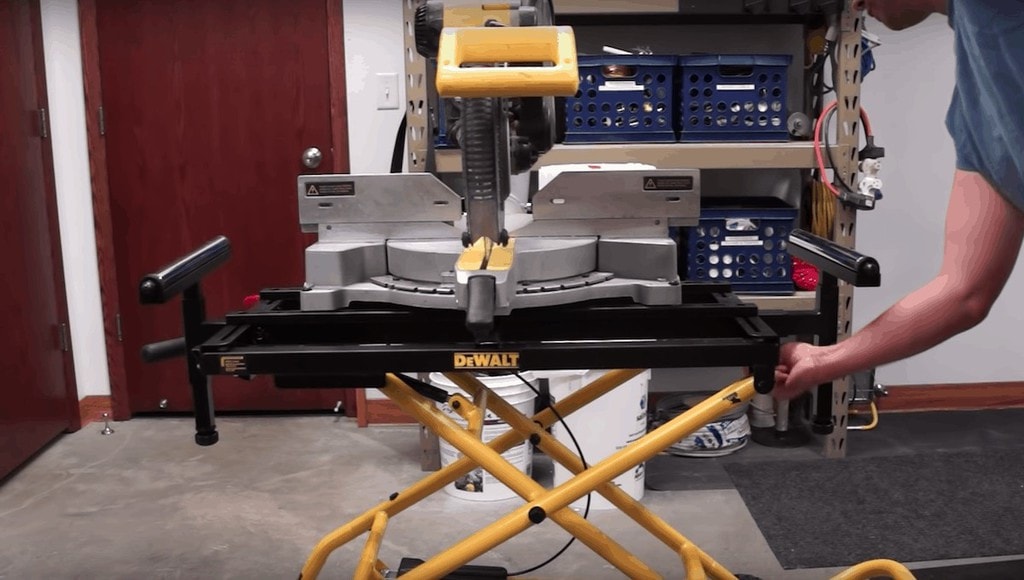 Other Alternatives & Our Conclusion
While the DWX726 has quickly become the stand of choice for many experienced professionals and DIY enthusiasts alike, there's no such thing as a one size fits all perfect stand. You may find that there's another stand that better suits your needs.
If you're looking for the most impressive stand on the market, one that boasts even more features and functionality than the DWX726, the Bosch Gravity-Rise T4B stand may be your best bet.
Or, if you're looking for a more affordable stand without sacrificing the high-end features associated with the DWX726 or T4B, the BORA Portamate PM-4000 may be an excellent fit for you.
Overall, the DWX726 is a quality stand that's built strong to handle anything you can dish out. If you're looking for a relatively affordable stand that you'll be able to get many years of use from, this should be the first stand you take a look at.