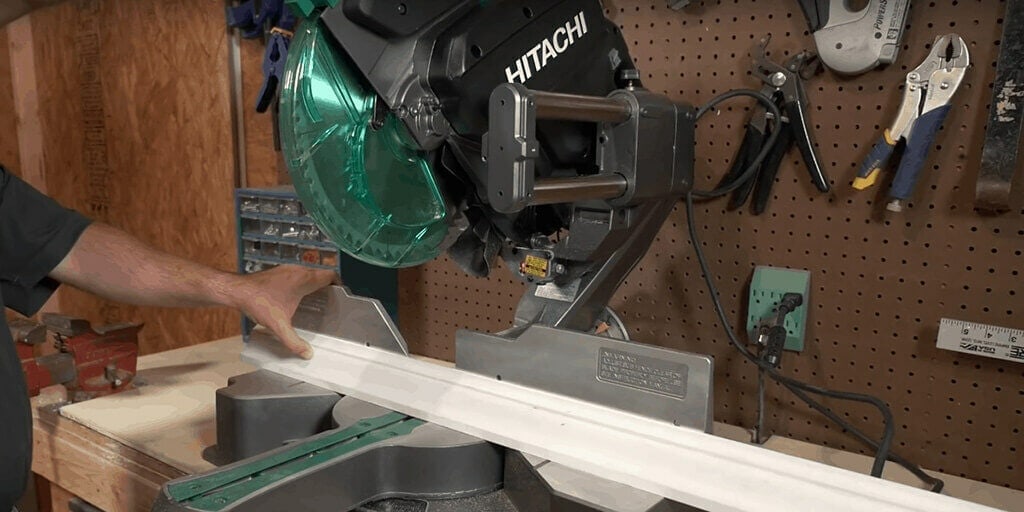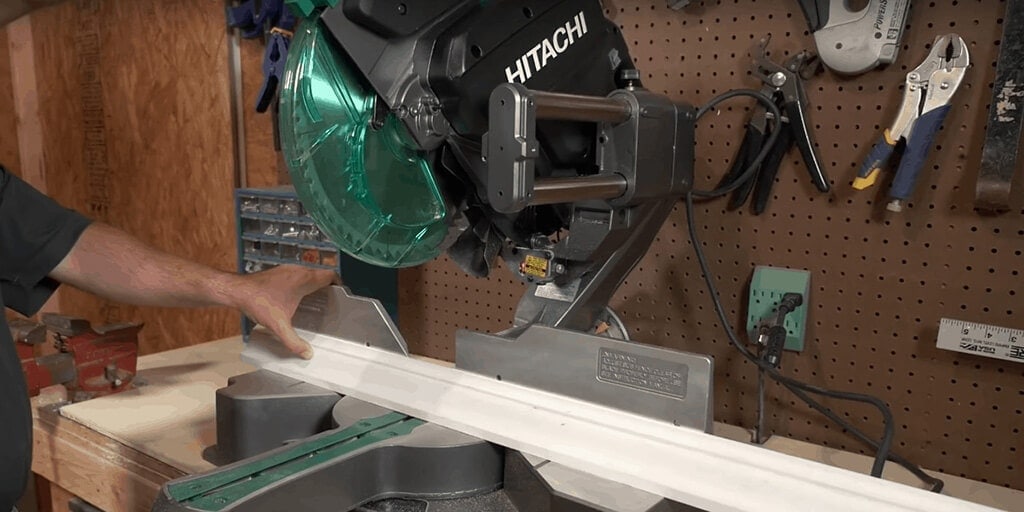 Miter saws are a versatile and exceptionally handy power tool for anyone looking to get serious about project work. For birdhouses and wood crafts, smaller saws are perfectly adequate. However, if you're ready to tackle more robust lumber and projects requiring more than simple angles, the best miter saw should be there for you to do a great job. Every woodworker needs a tool shop miter saw, that's where your expertise is shown. A fine woodworking miter saw. Every woodworker's dream tool.
Top Rated Miter Saws (Compound, Sliding)
I believe the natural progression for any professional and DIY'er as they increase their power tool inventory is as follows:
1. Cordless Drill – I'm not really sure what kind of project you can take on without one. Don't cheap out, you will use this tool far more than anything else.
2. Circular Saw – Definitely the first saw everyone should purchase. It's fairly inexpensive and can basically do it all.
3. Sawzall – Also called a reciprocating saw, this tool is versatile, and the best tool for disassembling pallets.
4. Miter Saw – Functions like a table saw, circular saw, and more. The best miter saws combine portability with high-functionality, letting you make that perfect angled cut (miter cut). (Also See: Miter Saw vs. Chop Saw – which one should you buy?)
Top 9 Miter Saws Reviewed
1. DEWALT DWS780 12-Inch Double Bevel Sliding Compound Miter Saw
I'm positive after you read what we have to say and the reviews we will feature, you will agree with why we chose the Dewalt DWS780 Compound Miter Saw for our best miter saw overall.
I'll confess, I didn't want to give the best miter saw overall ranking to a Dewalt miter saw.
My father owns (and only recently purchased) a Bosch miter saw, and in the spirit of loyalty, I wanted to help justify his decision. Not to mention, I have been digging Bosch tools lately.
They really are an amazing product and I wouldn't discourage anyone from buying even a Bosch miter saw.
Yet, it simply wasn't the best miter saw, and I have to be objective. After reading a ton of reviews, and coming across a few too many referencing some design flaws, I couldn't objectively add it to my list.
The Dewalt DWS780 however, I had a very hard time even finding a bad review. Which for anyone who reads a lot of reviews, is quite an amazing testament to this saw as one of the best miter saws overall.
Key Features
Integrated XPS cross cut positioning system provides adjustment-free cut line indication
Powerful 15 amp, 3,800 rpm motor delivers extended power and durability
Exclusive Back Fence design cuts up to 2 by 16-dimensional lumber at 90-degrees, 2 by 12 at 45 degrees
Adjustable stainless steel miter detent plate with 10 positive stops improves productivity, ensures accuracy
Super efficient dust collection system captures over 75-percent of dust generated
This product does not come with a stand
What's in the box?
One DEWALT DWS780 12-inch double bevel sliding compound miter saw, one carbide blade, one blade wrench, one dust bag, and one vertical material clamp.
Customer Reviews
Like I mentioned before, I had a difficult time finding bad reviews for the DeWALT DWS780 Miter Saw. If you don't know already, this is a very good sign.
I know it's hard to ignore negative reviews, but the fact is, with as many saws as DeWALT manufacturers, there are bound to be some occasional defects. The same goes for every brand. Sometimes we just need a little perspective. The few negative reviews I read referenced an issue with the bearings in the slide.
However, DeWALT has since corrected the issue. If you've come to the conclusion that the 12-inch blade is just unnecessary for you, the smaller DeWALT DW717 may suffice.
2. Makita LS1016L 10-Inch Dual Slide Compound Miter Saw with Laser
I have many friends and coworkers who prefer Makita power tools. It's kind of hard to understand.
I guess it's kind of like those who prefer Ford's over Chevy's…it's really down to a matter of opinion.
Yet, I have to say, Makita has been making great tools for a very long time. And if you can trust anyone, trust the contractors and professionals who use them. Makita is a well-trusted company founded in Japan in 1915.
Much like Hitachi Power Tools, Makita tools have fast become a household name in the industry. Makita's commitment to excellence is why the Makita LS1016 Compound Miter Saw has voted our best miter saw runner-up.
Key Features​
Powerful 15.0 AMP direct drive motor requires less maintenance and delivers 3,200 RPM
Compact design with a patented 4-Steel Rail Sliding System further increases rigidity to produce superior cuts
Exclusive 6 linear ball bearings engineered to deliver ""dead-on"" accurate cuts
Increased capacity for up to 6-5/8″" crown molding (vertically nested), 4-3/4″" baseboard (vertical), and 12″" crosscuts at 90°
Largest crown molding cutting capacity in its class
Innovative direct drive gearbox and guard system is engineered for increased vertical cutting capacity
Miters 0°-52° left and 0°-60° right, with positive stops at 0°, 15°, 22.5°, 31.6°, and 45° (left and right)
Dust bag to minimize your mess
What's in the box?
Makita LS1016L 10-inch Dual Slide Compound Miter Saw, 60 Teeth TCT Saw Blade, Vertical Vise, Dust Bag, Triangular Ruler, Socket Wrench, and Hex Wrench.
Customer Reviews
We couldn't determine what the best miter saws are without testing many of the saws ourselves or without the help of thousands of reviews from verified owners.
We exist to help you sift through some of the best reviews (not just good ones) that help you make an informed decision. Besides, a miter saw isn't a small investment…unless you're Bill Gates.
In which case, I desperately need a new truck…hook a brother up. The chief complaint about the Makita LS1016L is that the slides have a tendency to become stiff and difficult to move. This can affect both the accuracy and quality of your cut.
Fortunately, the laser guide on this particular saw takes some of the guesswork out of the equation. I've also recently read that this issue has been resolved and or greatly improved.
However, the slides on all saws are going to be a bit rough at times. It's kind of the difficult nature of any element involving bearings.
One thing you can always count on with Makita, you're getting a reliable saw matched with durability. Easy to read manual…not so much.​
3. DEWALT 12-Inch Sliding Compound Miter Saw (DWS709) – Best Budget
Key Features
15 Amp motor, 4,000 rpm delivers extended power and durability
Adjustable stainless steel miter detent plate with 11 positive stops improves productivity and ensures cutting
Precise miter system and machined base fence support optimize cutting accuracy
Tall sliding fence supports crown molding up to 5-1/4-inch nested and base molding up to 6-1/2-inch vertically against the fence while easily sliding out of the way for bevel cuts
Bevels 0 degree-48 degree to the left and 0 degree-3 degree to the right for increased capacity; 0 degree-50 degree left and right miter capacity for greater versatility
What do the reviews say?
A miter saw on a budget? Does that really exist? It does, and it's another great saw from DeWALT called the DeWALT DWS709 Compound Miter Saw.
Naturally, you can't expect to get all the same features and power from a budget saw as you would a top-of-the-line saw. The price difference can be as much as a few hundred dollars and that kind of cost difference goes a long way toward upgrades and features.
You're going to sacrifice certain features such as the double-bevel and sliding arm, which are features that do drive the price up. But, you're still getting a 15-amp motor and a 12-inch blade capacity.
The simple design of this saw will definitely get the job done. What you should expect from a budget saw is quality and durability. The DeWALT DW715 provides both of the aforementioned attributes, and will certainly satisfy the amateur DIYer or beginner handyman's needs.
Talk to a tool expert in minutes, 24/7
Talk to a tool expert in minutes, 24/7
First NameContinue
16,216,105
questions answered
11,990
verified experts
4. Bosch CM10GD 15-amp 10-inch Dual-Bevel Glide Miter Saw
Key Features
Axial-Glide System which is a hinged arm instead of rails which reduces the amount of front to backspace required for the saw by up to 10 inches. Also allows the saw to sit nearly flush with a wall
Clean, precise cuts from 15-amp motor producing 4,800 RPM
4 ¼ tall sliding fence with 12-inch cutting width at 0° and 8 inches at 45°
90% dust collection with attached vacuum
Miter range 52° left and 60° right with positive stops at 0°, 15°, 22.5°, 31.6°, and 45° for both left and right miters and at 60° right only.
Upfront bevel controls with a bevel range of 47° left and right including stops at 0°, 33.9°, 45°, and 47°
What do the reviews say?
Bosch has a reputation not only for product excellence but innovation as well and the Bosch CM10GD Dual-Bevel Glide Miter Saw is a fine example of both. The most obvious and noticeable feature is the Axial-Glide system. As opposed to using rails, which must slide back and forth to allow the motor housing and blade to extend, Bosch has created this ingenious design that uses a hinged arm instead of rails.
This still allows the saw to make wide cuts (up to 12 inches) but requires almost no additional space. Not only that, but the design allows the back of the saw to sit nearly flush with a wall or the back of a workbench. Couple a feature-rich design with a powerhouse motor and then build it with professional quality and it becomes clear why Bosch is allowed to charge a premium price for their saws.
About that glide system…
While this miter saw has overwhelmingly positive reviews from the majority of users, it's impossible to ignore a host of experienced carpenters who detail a complaint (with photo evidence) that the Axial-Glide System constantly falls out of square and is unable to cut straight.
While any saw will run into occasional factory defects that are anomalies, the CM10GD seems to be somewhat plagued by this issue and it does not appear to have been corrected as of yet. Even among those who gave it good reviews, it was often mentioned the saw was not dead on. If you're spending big bucks on a saw, you might expect it to cut perfectly square.
5. Ryobi TSS102L 15-amp 10-inch Sliding Miter Saw with Laser
Key Features
Powerful 15-amp motor with a speed of 5,500 RPM
Miter range 45° left and 50° right with positive stops at 0°, 15°, 22.5°, 31.6°, and 45° for both left and right
Single bevel up to 45° to the left
Exact-line laser to line up quick, accurate cuts
Cut width capacity of 12 inches at 0° and 7 ¼ inches at 45°
An impressive amount of dust collection
What do the reviews say?
Ryobi makes some really good consumer-grade products and the Ryobi TSS102L Sliding Miter Saw is no exception. It doesn't have all the features that many of the more expensive saws do, for example, it's a single bevel versus dual bevel and the miter ranges aren't quite as wide.
For the price though you'll be hard-pressed to find another sliding miter like the Ryobi TSS102L saw that compares.
For what you'd pay for the Bosch or the DeWALT, you could buy the Ryobi TSS102L, the stand for it, a top-quality blade, and still, have enough left over for some lumber to practice on and a fancy steak dinner with the significant other.
Overall, the Ryobi TSS102L performs really well for the price you pay for it and if you're a weekend warrior who only occasionally breaks out the tools, not overpaying is always a safe bet. The vast majority of Ryobi TSS102L owners are very pleased with their purchase and praise the amount of performance and quality they get for what they spend on the saw.
Negative reviews primarily were focused on the quality of some of the materials used such as brittle plastics or easily stripped screws. There were also a fair number of owners who had problems with defective units right out of the box. These complaints ranged from broken pieces to the saw not cutting square to the laser needing adjustment.​
6. Craftsman 21237 15-amp 10-inch Single-Bevel Sliding Compound Miter Saw
Key Features
Laser Trac laser for quick, accurate cuts
Single bevel up to 45° to the left
Miter range up to 50° left and right with positive stops at 0°, 15°, 22.5°, 31.6°, and 45°
Cut width capacity of 12 inches at 0° and 8 inches at 45°
High torque and speed (4,800 RPM) 15-amp motor
What do the reviews say?
Craftsmen is a household name well-known for the quality of its tools. The 21237 is another no-nonsense kind of tool similar to the Ryobi TSS102L. Both don't have a lot of bells and whistles but focus on doing what they do well. With the Craftsman 21237 Single-Bevel Sliding Compound Miter Saw, you'll get a slightly increased miter range and wider crosscut capacity over the TSS102L with a better factory blade but at a slightly higher cost.
It's a really good sliding compound miter saw, especially given its price tag, and it packs plenty of punch to get the job done.
Reviews on the 21237 are a majority positive with high praise for the build and cut quality for its price, touting it as being a good choice for both DIYers and professionals.
Some owners complained that the dust collector doesn't work great, but in all fairness, many don't work super well. Others had issues with the saw cutting square. This was caused at times by the rails themselves not sliding or being aligned properly but most often the fence was said to have a bow in it.
7. Hitachi C10FCG 15-amp 10-inch Single Bevel Compound Miter Saw
Key Features
Great quality at a low price
Miter Range of 52° left and right with positive stops at 0°, 15°, 22.5°, 31.6°, and 45°
Single Bevel up to 45° to the left with adjustable bevel stops
Lightweight at only 24.2 lbs
Powerful 15-amp motor with a no-load speed of 5,000 RPM
The fence raises to 4 inches
5-year warranty
What do the reviews say?
You may not need all the features and frills of a sliding saw or might just need something that can make some compound cuts or will square off a 4×4 with no problem.
The C10FCG Hitachi miter saw will allow you to do all this and without breaking the bank. It's by far the lowest priced one on our list but still performs well and has a large fan base. This saw will still allow you to cut to a width of about 6 inches at 0° and 4 inches at 45°, which for many users is more than they'll ever need.
This saw is also light at just 24.2 lbs and still comes with Hitachi's 5-year warranty. It's a no-nonsense, bare-bones tool with ample power and cutting capacity for most jobs. By and large, the owners of this saw were very satisfied with their purchase and praised the clean, straight cuts they were able to achieve with a saw at such a low price. Those not so pleased with the saw had a common issue: the aluminum base.
Many people stated the base was damaged right out of the box. Specifically, many users had feet of the base broken off. Normally, factory defects wouldn't be so much to be concerned about because they happen, but a number of people also mentioned this particular defect was not covered under warranty and the saw needed to be returned.
That's all well and good and you can get a replacement but once you're outside your return period this becomes a potentially major problem.
8. DeltaS26-262L Shopmaster 10 In. Miter Saw with Laser
Key Features
LightweightBevel from 0 – 47 degree spindle lockFits almost all miter saw stands large cutting capacity
What do the reviews say?
Budget miter saws are kind of a new thing. I'd say going back 10 years you didn't really see inexpensive miter saws and the big brands were virtually all you had to choose from. However, times have changed, and for the better. The DeltaS26-262L Shopmaster Miter Saw is a great addition to the home workshop for the budget-conscious DIY'er. This 10" miter saw with laser is packed full of features while the price is much easier to justify. As mentioned before, the Delta Shopmaster 10 Miter Saw has a laser built in to assist with aligning the blade for more accurate cuts. The laser also has an on/off switch just in case you decide to go old school or you just don't need a laser. Featuring a powerful 15 amp motor, the Shopmaster Miter Saw delivers 5,500 RPM and will handle just about anything you throw at it. This miter saw has denoted stops at 0, 15, 22.5, and 45 degrees and can make left bevel cuts from 0 – 47 degrees. I think we all know this isn't the best saw you can buy. It doesn't have all the features of an expensive saw. It's not going to operate as smoothly as a higher-quality miter saw. Yet, this saw is perfectly adequate for the home workshop of the occasional DIY'er or weekend warrior. Ultimately, the price is hard to beat for the value and that makes the Delta Shopmaster Miter Saw very attractive.
9. Makita XSL06PT Cordless 10″ Dual-Bevel Sliding Compound Miter Saw with Laser Kit
Key Features
One of the world's only cordless miter saw's to 334 cuts per chargeAutomatic Speed Change Technology Brushless motor for longer life up to 4,400 RPM
What do the reviews say?
This is a seriously rare treat. The Makita XSL06PT Sliding Compound Miter Saw is one of the world's only and first cordless miter saw's. What? Yes, you heard me right. A cordless miter saw is now a thing, and it's a thing of beauty. It's no secret that cordless technology has come a long way since the emergence of cordless drills. We very commonly see reciprocating saws, circular saws, and many other large power tools slowly making the transition into the cordless future. However, this is the first cordless miter saw I've ever seen. You're probably asking yourself, "Yeah but, how well does it actually perform?" Well, Makita claims this cordless miter saw can make up to 334 cuts per charge with standard 2x4s and 192 cuts per charge with 2×12's. That's a genuinely insane number of cuts without having to recharge and certainly makes the Makita XSL06PT Cordless Miter Saw a force to be reckoned with. Now, let's discuss why you would even need a cordless miter saw. In truth, unless you're a contractor moving from job site to job site your miter saw won't need to move more than a few feet in your workshop (if at all). However, if you do a lot of projects around the house or a fair bit of remodeling, the ease of being able to move your miter saw to any location without the burden of towing along an extension cord, is a pretty big deal. The Makita Cordless Miter Saw has all of the features you might find in most high-end miter saws. For instance, it's powered by brushless motors for higher efficiency while delivering 4,400 RPM. Miter capacity from 0 to 60 degrees and indents at 0, 15, 22.5, 31.6, 45, and 60 degrees. Overall, this is a miter saw you either need or you don't. You either need the freedom and portability a cordless saw provides or you never plan on moving your miter saw once it's set up. Either way, this saw will get the job done and in fairly fantastic form.
Anatomy of Compound Miter Saw
This from The Wood Whisperer will give some specific safety tips for operating miter saws.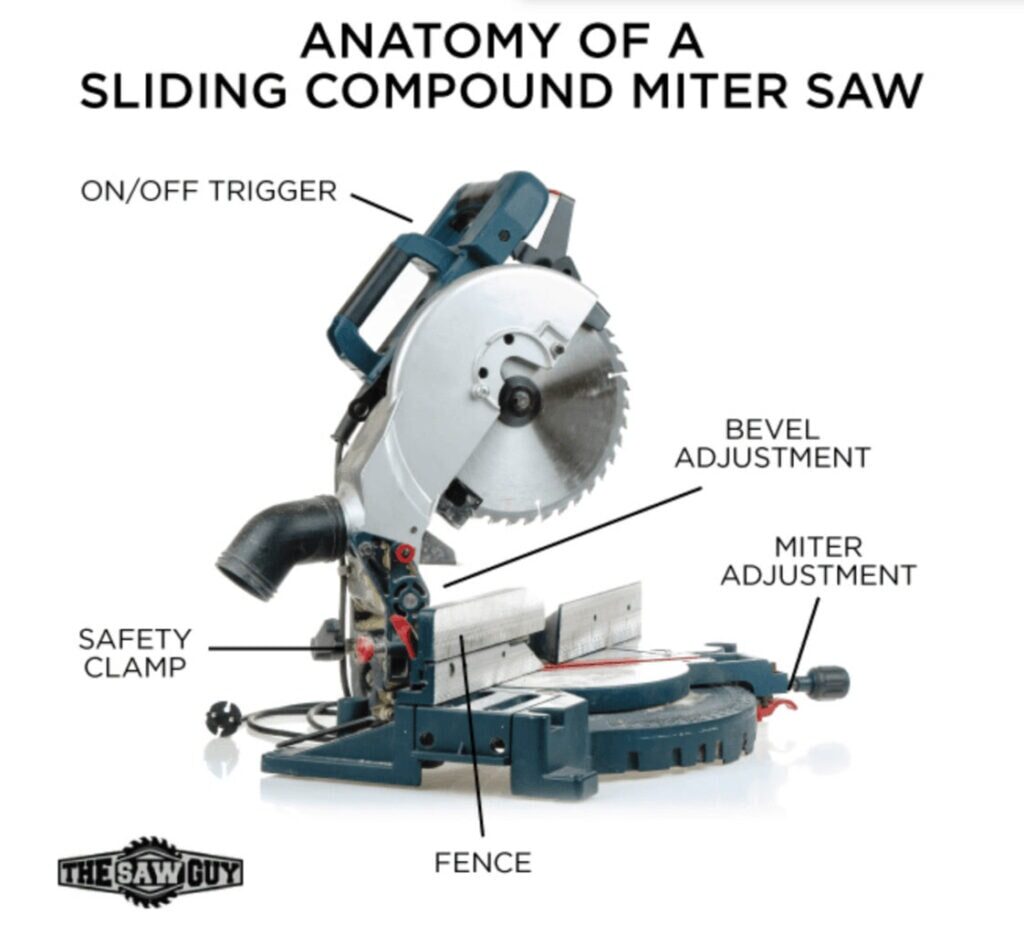 Fence
This is the wall that your material is pressed against to allow a flush and level cut. A straight fence ensures the angle you set your miter saw to is the angle you will end up with. A nice tall fence is what you want to look for as it provides the most stability for taller material.
Especially when cutting large crown molding or baseboards. Also, a sliding fence that extends away from where you are cutting is handy.
Miter Adjustment
This is where a miter saw gets its name, the bread, and the butter of the tool. This adjustment will turn the motor housing and blade to different angles, sometimes up to 60° in either direction.
A quick and easy-to-use adjustment system will save you time and frustration and multiple positive stops (preset locking points) are a must.
Bevel Adjustment
If the miter adjustment is what makes a miter saw, the bevel adjustment is what makes it a compound miter saw. The bevel adjustment is typically (but not always) located toward the back of the saw and allows you to change the vertical angle of the blade.
A single bevel will only allow the blade to tilt to either the left or the right, while a dual bevel will allow the blade to tilt both left and right. A nice large and easy-to-read scale makes adjusting the bevel much easier.
Handle/Trigger
As straightforward and simple as this one seems, there are a few things to pay attention to here. The handle is obviously the handle and it contains the trigger to activate the saw and allows you to pull the blade down and into your material.
Some saws will favor a right or left-handed person (almost always right-handed) with the placement of the handle. Others place the handle in the middle and allow for equal left or right-hand use. Also, some saws have a horizontal grip and others have a vertical (pistol) grip on them.
Sliding Rails
These will only be found on a sliding miter saw and their purpose is pretty straightforward. They allow the motor housing, handle, and blade to extend out and away from their set position.
The length of the rails will help define the maximum width of material that can be cut, as well as the amount of space required behind the saw to allow the rails to retract.
What Kinds Of Cuts Can Miter Saws Do?
Cross Cuts
Miter saws are a great tool that excels at performing many different types of cuts. Among those are cross cuts (perpendicular to the grain), miter cuts (angled across the face of the wood), and bevel cuts (angled across the edge of the wood).
With a depth control on a sliding miter saw you can even cut away material for dadoes, rabbets, and lap joints with multiple passes. It's safe to say there's a lot they can manage.
Rip Cuts
But they are not without their limitations. For instance, you're not going to be making rip cuts (parallel to the grain) or curved cuts.
Miter saws are also limited in the width of material they can cut. This is especially true for non-sliding miter saws (which is why it's such an important feature) where the size of the blade is the most significant factor in determining material width.
Overall, what miter saws can do, they do better and faster than any other tool.
Which Type of Miter Saw?
Basically, we will focus on 2 types of miter saws: Compound and Sliding Compound. Over the last ten years, the compound and sliding compound has emerged as the standard for the best miter saws.
Not only are chop saws and plain miter saws difficult to find, the cost savings just aren't there to justify purchasing one. The term compound means the saw is capable of cutting miters, bevels, and even miters and bevels at the same time.
Compound Versus Sliding Compound Miter Saw
You're probably wondering, "what's the difference between a compound miter saw and a sliding compound miter saw"?
That answer is simple.
Compound Saw
A compound miter saw's blade can only be moved up and down but a sliding compound miter saw has a sliding arm that allows the blade to move out away from the fence. This allows a sliding miter saw to cut through wider and thicker material than a compound miter saw can manage. (Here's our full guide to sliding vs. non)
The more apt question is, "why would I need a sliding compound over a regular compound"? That question isn't quite as simple…
Tim Carter of askthebuilder.com had this to say on the subject:
"A sliding compound miter saw is a wonderful tool to have around the shop or for a serious do-it-yourselfer. You will use it for many purposes, but don't buy it just to cut crown molding.
There are many finish carpenters who love their compound miter saws and use them regularly to cut crown molding. But realize that the master carpenters of yesteryear installed crown molding without this fancy tool, much less a saw powered by electricity!"
Tim brings up a few good points.
For instance, don't invest in a fairly expensive tool for one purpose unless it's something you'll be doing often.
For example, a finish carpenter would need the features a sliding compound miter saw provides, while a DIYer would need to assess how far they intend to take their woodworking. You'll get more mileage out of a sliding miter saw as they are also capable of cutting out dadoes, rabbets, and lap joints with multiple passes and can handle material a regular compound just can't. But they are more expensive, they are heavier, require more space to operate, and add another piece that can potentially break or wear out.
Sliding Compound Saw
A sliding compound miter saw is the best compound miter saw you can buy without a doubt. Yet, the best miter saw doesn't mean it's the best miter saw for you. Can you afford the upgrade to a sliding? How often do you think you will "need" the sliding feature?
These are important questions you must answer before making the investment in a sliding miter saw, or even just a regular compound miter saw. I use the analogy all the time, "why opt for the 4×4 version of a truck if you'll never use it"?
Sure it's nice to have 4×4 for the occasional off-roading or Winter snowstorm, but is it worth the additional investment? It wasn't to me (still talking about trucks).
Now just apply the same logic to miter saws. We'll be primarily discussing sliding miter saws. Because when we are talking about the "best," we believe you need to be able to get the most out of that tool for it to be the "best." Leaving out a major feature like the sliding capability is a major loss in usability.
10″ vs. 12″ Miter Saw
When it comes to what size of miter saw to select, you are essentially in the same boat with evaluating whether or not to purchase a sliding miter saw or regular miter saw. While a 10-inch will make the cuts for nearly any project the average homeowner will take on, a 12-inch will simply expand your capabilities. Tim Carter of askthebuilder.com loves his 12-inch compound miter saw, and explains why here:
"I own a sliding compound miter saw and must tell you it is a fantastic tool. But the reason I love it is that the combination of the 12-inch blade and the sliding function allows me to make precision crosscuts on material as wide as 14 inches.
I liken sliding compound miter saws to small portable radial arm saws. It can't do everything a radial arm saw can do, but it sure comes in handy most of the time."
A 12-inch sliding miter saw will be more expensive, to begin with, and 12-inch blades are harder to find and more expensive to replace when you inevitably need to.
They are also heavier and the blades often spin slower due to their increased circumference. A 10-inch sliding miter saw can crosscut material roughly 12 inches wide, while a 12-inch one can reach 14 (and in some cases 16) inches.
Additionally, some 12-inch miter saws will accept a 10-inch blade so you have the capability of getting the full 12-inches of cut capacity as needed. You won't find a 10-inch saw that can accept a 12-inch blade.I personally prefer a 10-inch because of the price difference and based on my needs.
Purchasing a 10-inch miter saw with the sliding feature will cost you approximately the same as a 12-inch without the sliding feature. Anything beyond my saws capabilities I can make do with another saw like a circular saw or jigsaw.
Miter Saw Safety Focus
I know, most of you might gloss right over this part. Safety isn't as fun and sexy as getting down to features and models, but it will only take one accident for you to become a safety fanatic.
A lot of this stuff is repetitive but the more you hear it the more these things become instinctive. The most important safety device on any saw is you, the operator, and the decisions you make. If you make safety a low priority, all the gadgets in the world won't save you. As with any power tool, the safe operation needs to be priority #1.
Wear protective eyewear, make sure you have no loose articles of clothing or jewelry, and always inspect the material you intend to cut first for things such as nails, screws, staples, or anything else that might interfere. Hearing protection is also advised.
Any miter saw you seriously consider should include a blade guard and the blade guard needs to be transparent and easy to see through. If you can't see through it easily, you just might decide to lift it out of the way to get a better look. At that point, the blade guard isn't doing its job. It also goes without saying you should not remove this guard. It was put there for a reason.
An electric brake is a pretty standard safety feature on newer saws as well. This electric brake's job is to bring the spinning blade to a stop as quickly as possible. Leaving the blade in the material after you've made your cut will not only help slow down the blade even faster, it's safer and gives the best finish for a cut.
Final Thoughts
While features are fun to have (and maybe even brag about) if you're not using them they are dead weight and money down the drain. All miter saws, even the best, create a ton of sawdust and they all struggle to control it. Even the best ones are often hit or miss as to how much they can collect. Lasers are handy for setting up a cut but they are not always accurate so don't rely on them too heavily.
Instead, pay more attention to the big things that aren't necessarily flash. How easy is the saw to adjust on miters? On bevels? Do the adjustments meet your needs? Is the saw powerful enough to make the cuts you require? Those are just starters and I'm sure you'll develop your own priority list.
When it comes to being safe, you are the best protection there is in the equation. Be smart and be safe. Good ol' fashion common sense will go a long way with miter safety. Like I learned in the military, "slow is smooth, and smooth is fast".
In the end, before you jump into making a big purchase such as this do your research and assess your needs. The best miter saw for the money is a relative term. If you know you won't tackle projects that require crosscutting large lumber stock or complex beveled cuts, go with a more affordable saw. If you know you will be tackling more complicated projects on a regular basis, you will definitely get your money's worth out of a double-bevel sliding compound miter saw.
Are you looking for more? Check out some of our most popular guides: