When woodworking, precision is key for both accurate projects and safety. One of the best pieces of equipment for ensuring both is the table saw fence. The table saw fence is a piece of metal that runs alongside the saw blade and causes the blade to cut smoothly.
When you upgrade your table saw's fence, you want to make sure you get your money's worth. Read on to find out more about the best table saw fences available.
Are you looking for some general information on table saws or other tools? Check out our complete resource guides on Miter Saws, Table Saws, Chainsaws, Band Saws and Circular Saws. These guides have all the information you need. You will be able to find history, the differnt types of the tool, top brand sold, and more!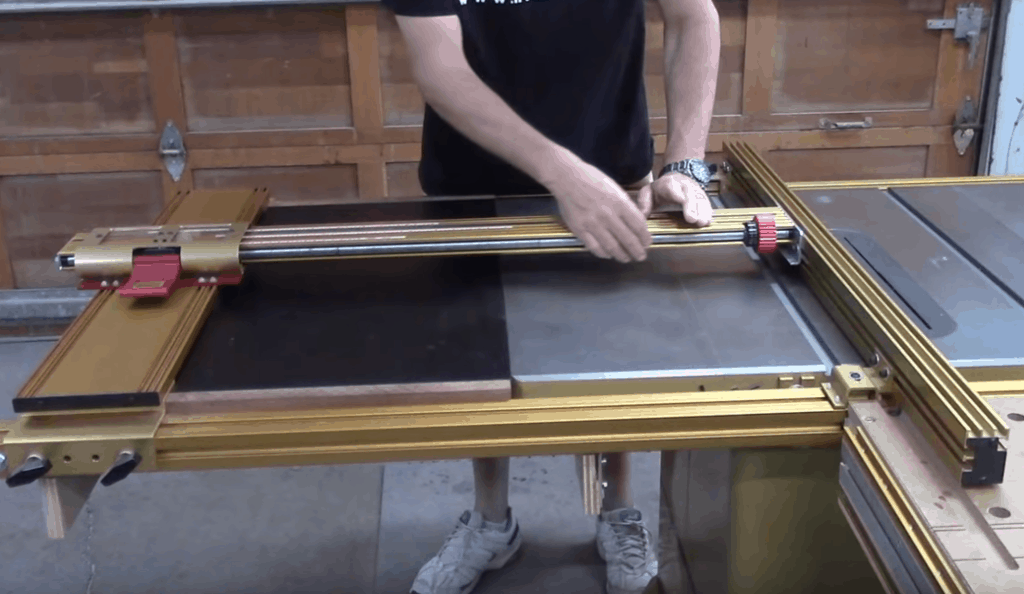 Table Saw Fence Reviews
There are many popular brands of table saw fences available. In some cases, it can be advantageous to purchase one brand of table saw (such as the Craftsman) and upgrade it with a fence of a different brand later on to improve its function.
Incra Table Saw Fence
Incra has been a reputable name in power tools and power tool accessories since 1987. Their table saw fence features a sturdy structural design with automatic position control capable of positioning manipulation within 0.002 inches. 
What We Like
Large micro-adjust knob: The knob has a 0.0025mm resolution for improved accuracy and repeatability while cutting.
Accurate and precise: Accuracy while measuring and cutting isn't just important for the looks of a finished piece—it's vital for structural integrity too.
Easy setup: Installing this table saw fence is a piece of cake in comparison to some fence models, and even a novice carpenter should be able to manage it.
What We Don't Like
Space hog: This fence takes up a lot of room in the workshop, with a 120-inch footprint at its largest adjustment.
Mid-range durability/rigidity: Not quite on the same level as a T-square fence.
Removal can be a serious hassle: While installing this fence isn't usually an issue, taking it back off again can be another matter altogether.
---
Delta Table Saw Fence
The Delta Table Saw Fence, also known as a Biesemeyer Fence, is one of the most popular table saw fences availabl. It is frequently used as an upgrade fence for many different kinds of table saws. Not just the Delta systems. 
What We Like
Superior locking capability: The three-point locking system on this fence is one of the nation's leading fences with regards to this feature.
Instructions for setup are clear: This makes installation of the fence easy.
Easy-grip handle: The easy-grip handle means that this table saw won't slip mid-cut. A magnet holds it in the upright position while in use.
Longevity: Many older models of this fence system are still in use decades later. This is a serious testament to their durability and quality.
What We Don't Like
Chinese manufacturing has hurt the brand: Delta moved its manufacturing overseas to China. According to many consumers, this has seriously impacted both their shipping quality and the quality of their products overall.
Repair is a hassle: Replacement parts for the Delta fence can be hard to source. So if it breaks, you may end up having to buy another one. Because parts are hard to find, many machinist techs do not want to work on them either.
No local parts availability: Many retail outlets will not carry this brand due to a lack of spare and replacement parts.
---
Craftsman Table Saw Fence
The Craftsman Table Saw is a well-known mid-line table saw. The stock fence that comes with the full table saw assembly is decent. However, many woodworkers opt to replace or upgrade it.
What We Like
Quick release action: This reduces the amount of time spent adjusting the fence's positioning.
Locking mechanism: The locking mechanism that comes standard on the Craftsman table saw is adequate, and that's about all you can say for it.
What We Don't Like
Very basic model: The stock Craftsman fence doesn't have any of the bells and whistles that many other aftermarket fences have.
Size limitations: The small size of the stock fence and the reduced rip capacity that comes with it makes it difficult to manipulate larger pieces on the table saw.
---
The stock Craftsman fence is adequate for minor woodworking projects. However, many woodworkers who use the Craftsman table saw end up eventually upgrading their fence to something with a larger rip capacity. This is because the standard fence for this table saw is regarded as a bit on the smaller side.
Here are some of the fence upgrades commonly used on Craftsman table saws:
Shark Guard: Shark Guard is a popular fence brand used on Craftsman table saws. They fit on a variety of other table saws as well. One of the greatest advantages of the Shark Guard is that if you don't see an available guard for your table saw's model number, they'll customize one for you.
SawStop: Sawstop is a producer of top tier woodworking safety accessories. Their fence system is often used to upgrade the stock fence on Craftsman table saw systems. The Sawstop features compatibility with a variety of routing accessories.
Precision Alignment and Locking System (PALS): If you need complete rigidity and precision while performing your cuts, a PALS may be a good choice. The #3154 model is the one designed to fit on Craftsman table saws.  
DIY Table Saw Fences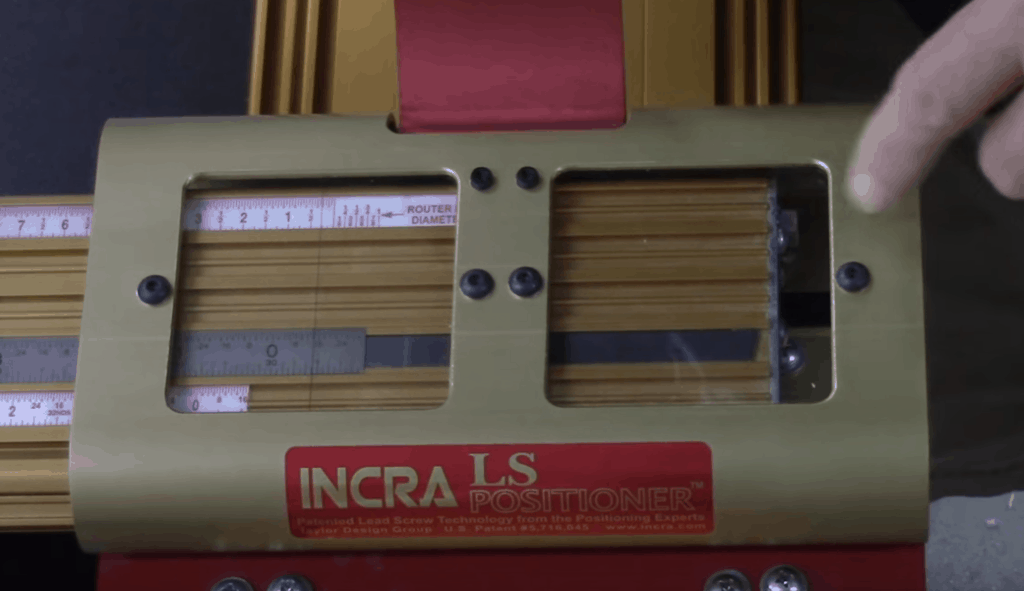 In some cases, since woodworkers are already a crafty group of people, it can be both cost-effective and satisfying to construct your own do-it-yourself table saw fence. Here is a YouTube video from John Heisz that illustrates how to pull it off.
This is the same carpenter who featured in a Popular Mechanics article on the same subject,
The advantages of building your own table saw fence are that it is more cost-effective in most cases than buying a preconstructed one. You can also customize it as you see fit in order to facilitate routing accessories and other idiosyncrasies of your particular woodshop.
The disadvantage of building your own table saw fence is that you'll be the only person responsible for making sure the device both aligns and locks down securely for safety. This means precise measurements and assembly are crucial for a decent finished product.
What is a Table Saw Fence System?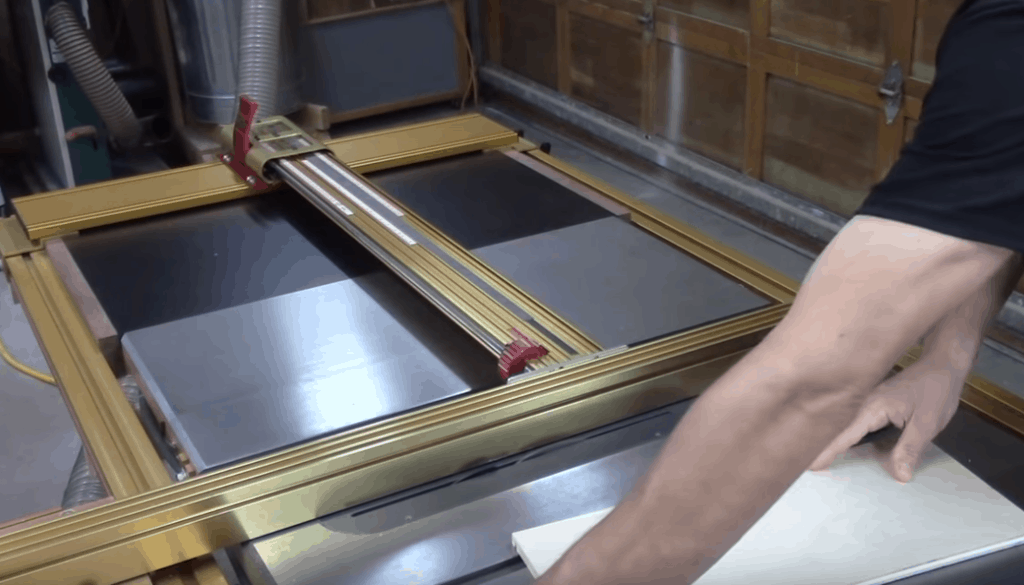 Table saw fence systems are one of the most important aspects of a table saw. This is because they allow woodworkers to make cuts both accurately and repetitively. 
In carpentry terms, this means the fence is responsible for making sure each cut is as identical as possible. This in turn increases the aesthetic quality of the resulting woodwork.
Table saw fences aren't only important because they increase the quality of the carpentry they help perform. They also help to preserve the carpenter's safety. They do this by preventing kickbacks from the saw, Kickback is caused by the saw not cutting smoothly.
Quality table saw fences combine precision adjustment with a bar that is square and true. Ease of positioning is also important. As is the ability to transport the table saw easily with a fence attached. When upgrading a table saw fence, you'll also want to be looking for maximum ripping capability to woodwork with large pieces.
Final Thoughts on Table Saw Fences
For safety in the woodworking shop, a table saw fence is practically vital. Of the available fences, I'd personally go with an Incra table saw fence. This is due to its durability and rigidity. My second option would be to look into building my own.
Whichever table saw fence you decide to go with, be sure to read up on the customer reviews carefully while weighing your options. They'll often tell you a lot about a product that the company wouldn't tell you themselves.
Are you looking for more guides on table saws? Check out some of our most popular guides, Dewalt vs. Delta Table Saw Edition, Ryobi Table Saws – 10in Portable Saws and Parts, DEWALT Table Saws – 10″ Saws, Parts and Accessories, and The Best Portable Table Saws.