A table saw is one of the main pieces of equipment in any woodshop. A table saw is useful by itself, but table saw accessories really increase the type of woodworking projects you can do and the ease with which you can do that work. Keep reading to find the best table saw accessories.
Are you trying to find some general information on table saws or other tools? Check out our complete resource guides on Miter Saws, Table Saws, Chainsaws, Band Saws and Circular Saws. These guides have all the information you need. You will be able to find history, the differnt types of the tool, top brand sold, and more!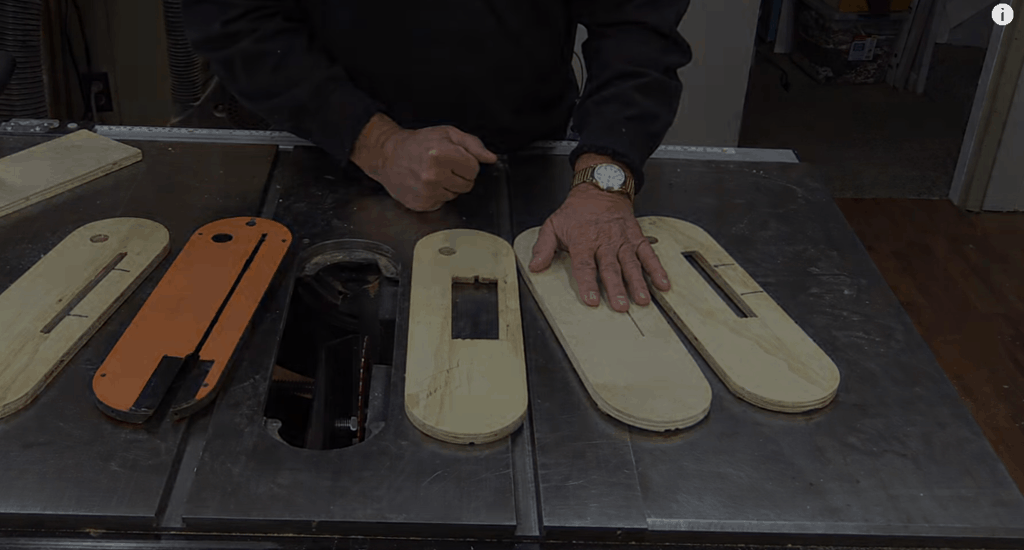 There are quite a few brands of table saw accessories out there. Take a look at some of the options.
Craftsman Table Saw Accessories
Most table saws come with the accessories to get the job done, and Craftsman is no different. If you want to improve your abilities, it's time to check out Craftsman table saw accessories.
Being a major brand, Craftsman offers plenty of Craftsman accessories to improve your table saw. You can choose from some of these:
Saw blades

including circular saw blades, jigsaw blades, reciprocating saw blades, and hole saws.

Stands
Blade guards
Craftsman table saw accessories are pretty easy to find online or in your local hardware store. There are quite a few blades you can find on the Craftsman site.
Craftsman is well-known maker and garners mostly positive reviews on Amazon.
DeWalt Table Saw Accessories
DeWalt also offers plenty of accessories to improve the capabilities of your table saw. The company's website is slightly easier to use as they have a page dedicated to DeWalt table saw accessories.
You can also find plenty of additional blades on DeWalt's website. You'll click on the type of blade you're looking for from the accessory page, and you can see everything right there: features, specs, material application, you name it.
Amazon has a whole page of DeWalt table saw accessories.
A quick review of the sites shows that DeWalt offers the standard accessories as well, including:
Throatplates
Saw stand mounting brackets
Rolling stands
Side support
Additional blades
Handwheels
Dust bags
DeWalt is another widely known manufacturers and also receives favorable reviews on Amazon.
Ridgid Table Saw Accessories
Ridgid table saw accessories are a bit trickier to find, at least on the company's website. You'll have to just do a search for "saw blades" and search through the results I found here.
You can find quite a bit more if you search Amazon. You can check out the returns I found here.
As you can see from these two sites, you can still find Ridgid table saw accessories including:
Saw blades
Push sticks
Miter gauges
Throat plates
Depending on what you're looking for, an off-brand might work as well.
There aren't too many reviews on Amazon, but the brand is generally reviewed well.
Delta Table Saw Accessories
Delta has one of the better selections of table saw accessories of the brands I've reviewed. A quick search on their webpage offers all sorts of Delta table saw accessories. You can check it out here.
Delta table saw accessories are not available on Amazon, but there are still a few worth checking out. You can see what I found on Amazon.
Between the two sites, you have plenty of options when it comes to Delta table saw accessories.
Table boards
Rail sets
Fence systems
Zero clearance inserts
Throat plates
Push sticks
Blade guards
Feather boards
Delta receives average reviews on Amazon.
Kobalt Table Saw Accessories
The resources available for Kobalt table saw accessories are pretty slim because the brand is a chain of tools owned by the home improvement chain, Lowe's. This means you're generally just going to find the products in your Lowe's store or on their website.
This doesn't mean there aren't accessories out there. A quick look at the Lowe's site here shows plenty of Kobalt table saw accessories.
Here's a look at the accessories available:
Zero clearance inserts
Roller stands
Mobile bases
Dado insert plates
Despite a much smaller following, the brand is still well-reviewed on the Lowe's site.
Best Table Saw Accessories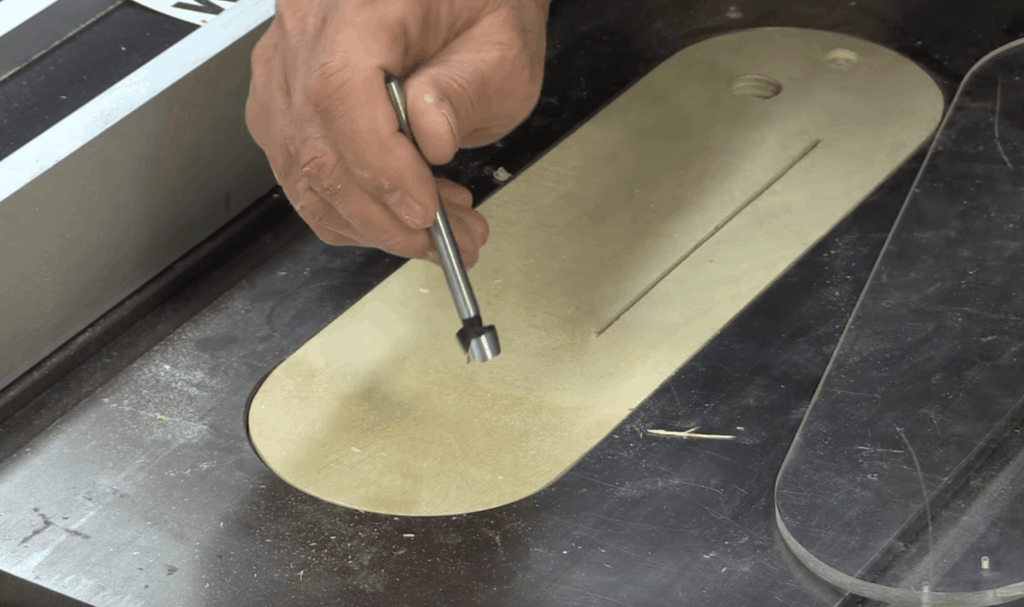 After reviewing the above brands, I can tell you that the best table saw accessories probably depends on what you're looking for.
Four out of the five brands have pretty positive reviews, so you really can't go wrong on the brand. Delta, of course, has a bit weaker reviews, but they're not negative, and if the company has what you need, it's still worth looking into.
As you can also see from my above notes, one brand might have an accessory that another brand doesn't.
I'm not trying to make your job tougher, but the reality is each of the reviewed brands will do the job. So, it's worth looking at all the brands depending on your needs.
Education
So, we've reviewed the above brands, but you might still be asking yourself what accessories you really need. There is a lot to choose from, so I've narrowed it down to the best table saw accessories you should consider.
Take a look:
Safety set
Mobile base
Sawdust collector
Zero-clearance inserts
Easy to adjust Dado blade
Top-notch blade
Safety Set
Most table saws come with some basic safety features, but it doesn't hurt to make sure you have the following: push blocks, safe V-stick, featherboard, and a push stick.
Mobile Base
A mobile base makes it super easy to move your saw around your shop. You can put it where you need it when you need it and move it out of the way when you don't. Locking wheels are a good idea for a mobile base.
Saw Dust Collector
A saw dust collector makes clean up a whole lot easier. Instead of sweeping every time you work in the shop, you can simply dump the dust collector.
Zero-Clearance Inserts
Most table saws come with a metal throat plate. A zero-clearance insert is used for a tighter fit when cutting. This helps prevent tear-out and eliminates the gap where chunks of wood can sometimes fall and fly back at you.
Easy to Adjust Dado Blade
Dado blades are a woodworker's best friend when it comes to cutting grooves in the wood. While a standard dado blade can do the job, an easy to adjust dado blade makes fitting grooves much, much easier.
Top-Notch Blade
Of course, every table saw comes with a blade, but upgrading your blade makes a world of difference when it comes to clean rips and chip-free crosscuts.
Brand Info
Most of the brands I reviewed are well-known and have been around a while. Stanley Black and Decker owns both Craftsman and DeWalt, and TTI/Electronic Industries owns Ridgid.
Delta Power Equipment is its own brand, and as I mentioned, Lowe's owns Kobalt.
Take a look at the table saw accessories that I mentioned as most recommended and then figure out which brand carries what you need.
Are you looking for more guides on table saws? Check out some of our most popular guides, Dewalt vs. Delta Table Saw Edition, Ryobi Table Saws – 10in Portable Saws and Parts, DEWALT Table Saws – 10″ Saws, Parts and Accessories, and The Best Portable Table Saws.