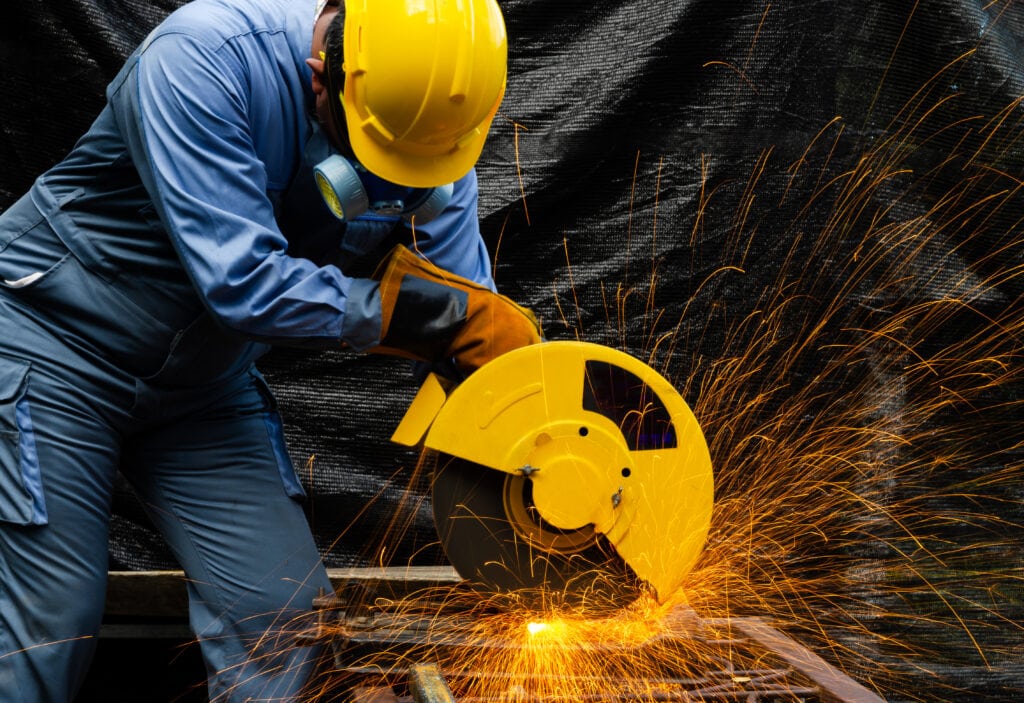 Picking the best tool for your DIY woodworking endeavor can be overwhelming—the market is full of woodworking tools for every project you could imagine.
Instead, save time and money on your tools for woodwork with our list below—these are the only necessary woodworking tools that need to feature in your workshop.
Woodwork Tools You Need
A woodwork shop should have equipment for:
Cutting or ripping wood down to your preferred size or shape.
Smoothening or straightening wooden surfaces.
Sanding wood surfaces.
Cutting grooves for joinery.
Preparing or sanding for painting and finishing.
Equipment that can perform at least two of these functions will be convenient and cost-efficient in your woodworking projects.
DIY Tools of Woodworking: Our Recommendations
1. Hand Tools
Every beginner woodworker should have a hammer, hand plane, screwdriver, chisel, and level.
While one hammer is sufficient, it is better to have various sizes of screwdrivers and chisels for specific projects. For the right tool, woodwork requires buying screwdrivers, knives, blades, and chisels in a set that contains different sizes.
A level tool is essential for verifying that your work with the hand plane is accurate. As your skill with the equipment improves, you may also want to upgrade to power tools for completing tasks faster.
2. Brad Nailer
A brad nail gun replaces your hammer for attaching small or detailed pieces of wood. The gun fires thin-gauged nails, ideal for cabinetry jobs, moldings, and other small wood-binding jobs.
If you want the most mobility and convenience, go for the cordless Ryobi P320 Airstrike Brad Nailer.
3. Clamps
If your woodworking involves a lot of sawing, you will need a clamp. It will hold materials in place while you cut or drill, ensuring accuracy and also safe handling of the materials.
Clamps are available in various sizes, but we recommend the Irwin quick-grip clamps for its versatility and ease of use. It can hold materials up to six inches thick, which makes it suitable for most home DIY projects.
4. Pocket Hole Drill
If you love making furniture, or other forms of wood joinery, and find yourself struggling to punch pocket holes, invest in the Kreg Jig.
It's one of the specialized tools in woodworking for drilling pocket holes. It can easily penetrate materials between 12 and 38mm thick, so you can create custom holes to drive screws and join the pieces.
5. Sander
For surfacing perfection, you need a tool for polishing woodwork and preparing it for the painting or staining process. You can use a regular handheld sander for the job, but it can be tedious. You will get the job done faster and with better results using an orbital sander.
Aside from delivering ultra-smooth sanding, orbital sanders are one of the few types that handle edges and tricky corners well.
6. Speed Square
The speed square is not a tool for woodworking, but it helps with accurate woodcutting or drilling. As an all-in-one tool, it can perform the measurements of a try square, combination square, and framing square. Use it for finding angles, making necessary measurements, marking lines on dimensional lumber, and more.
7. Table Saw
Instead of relying on hand saws, why not upgrade to a table saw? It is one of the speediest tools for a wide variety of precision cuts. While the power tool might be expensive, it is a worthwhile investment to increase the capabilities of your workstation. Check out a guide of best table saws to buy in 2020.
For your first table saw, we recommend the DEWALT DW745—a powerful, precise tool with impressive safety features.
8. Air Compressor
If any of your woodwork equipment requires pressurized air, you'll need an air compressor. Examples of power tools that work with air compressors are spray guns, nail guns, air sanders, air drills, and air hammers.
You can also use compressed air from the device to clear dust from your tools and workstation.
9. Compound Miter Saw
Compound miter saws are similar to table saws but incorporate a larger blade. While the table saw is ideal for cutting longer, thicker materials, a miter saw is suitable if most of your cuts are under 12 inches.
A miter saw can also deliver a wider variety of cuts, including angled, beveled, and combination cuts. If you need a machine for smaller, but more intricate cuts, go for a miter saw.
10. Impact Driver
If you need a tool for drilling various holes, including pocket holes, skip the pocket hole drill and buy an impact driver.
Modern impact drivers are convenient and lightweight tools that are powerful enough to drill into any wood. You can also use it to drive fasteners of all sizes.
Impact drivers have more power and speed, so it may take a while to get comfortable using it. We recommend the Bosch PS41-2A 12V because it is compact and offers tighter control than its competitors.
11. Drill Press
A drill press is a specialized power drill for creating multiple holes of the same size. You can use an impact driver for the same job, but it will not be as accurate as using a drill press.
If you do not require such high levels of accuracy, an impact driver will be sufficient.
12. Circular Saw
Do you need a circular saw, miter saw, and table cutter? No. These power saws perform many of the same functions.
Circular saws have the advantage of being useable as fully portable table saws, but since it is not stationary, it can't deliver accurate cuts like table saws. If most of your projects require standing in one spot, table saws are a better choice.
If you want a saw that you can use anywhere, go for a circular saw.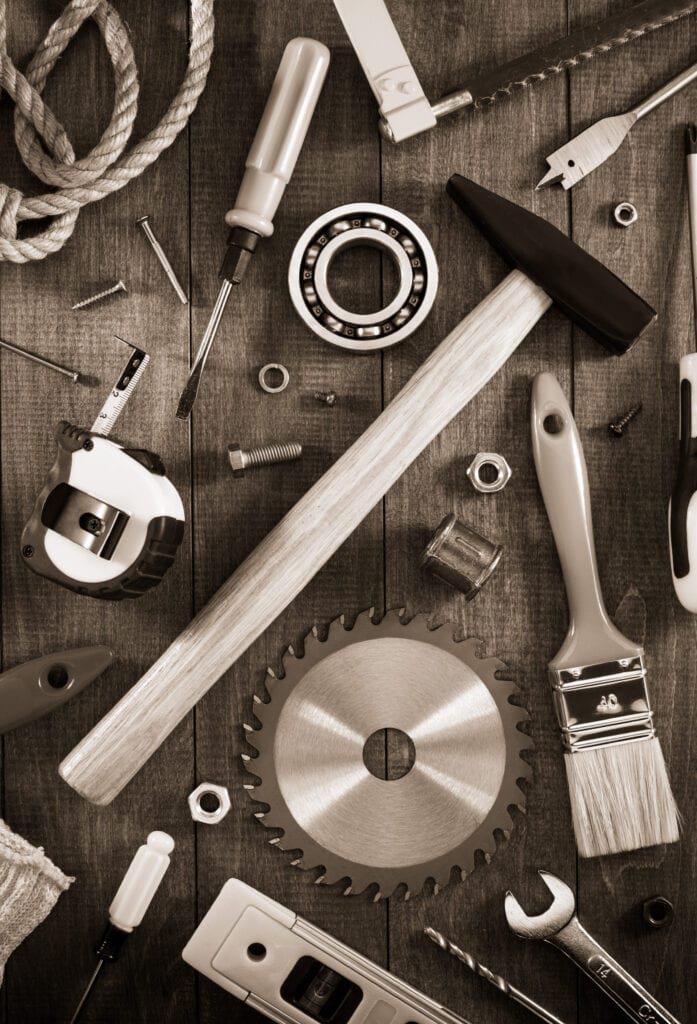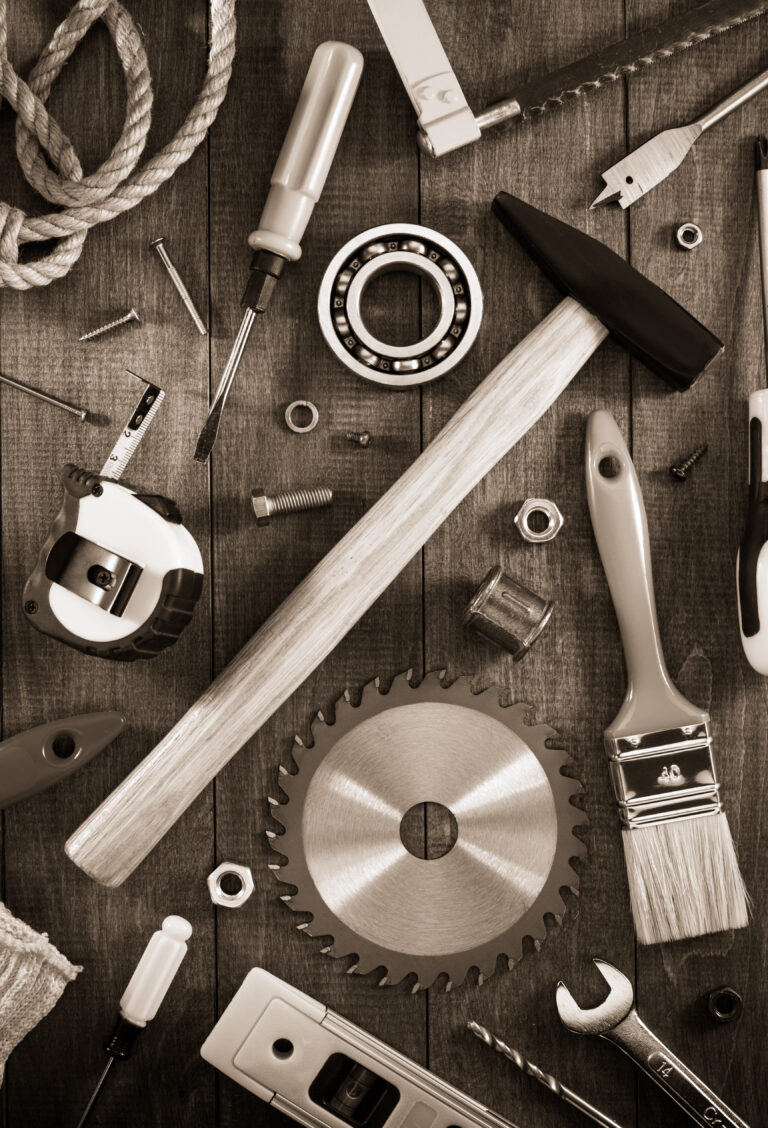 Conclusion
While all the equipment listed is exceptionally useful in any woodworking space, maximize your efficiency with a tool for woodwork that serves you in multiple ways. The fewer gadgets you have, the more money you will save toward materials and new DIY projects. You will also spend less time and money on equipment maintenance and storage.