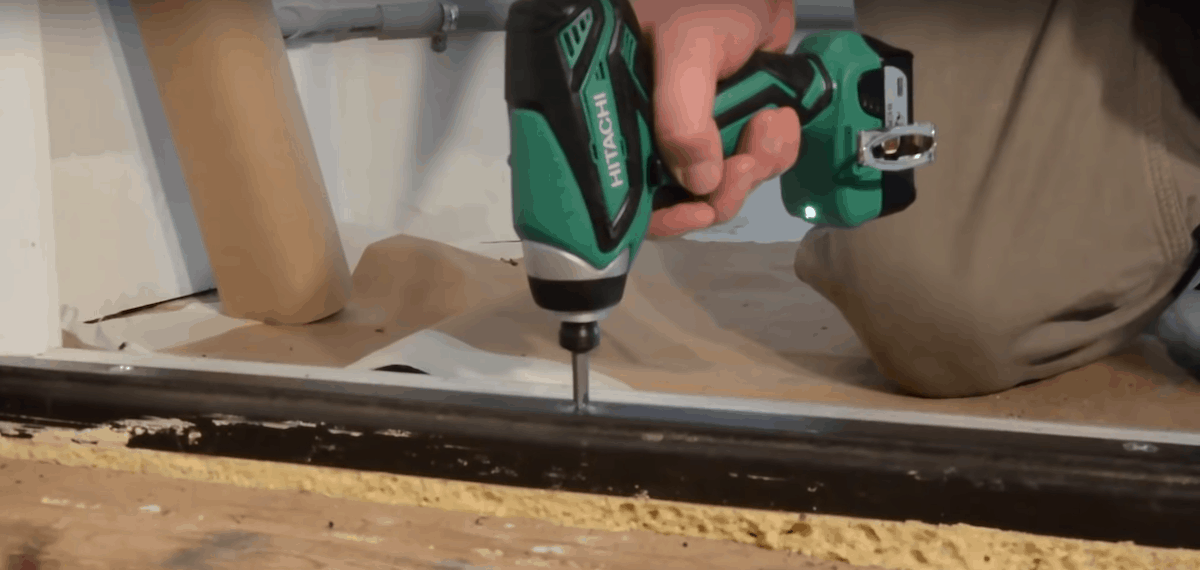 A quality cordless drill is practically indispensable, and no DIYer or homeowner should be without one. Cordless drills can tackle a broad variety of tasks from basic drilling and driving to more complex building projects.
Today, we're going to take a closer look at five of the best cordless drills on the market, and show you how to select the best drill for your needs.
Top Five Cordless Drills
Last update on 2020-09-25 / Affiliate links / Images from Amazon Product Advertising API
No beating around the bush here, let's jump right into our roundup of the best cordless drill options on the market.
Last update on 2020-09-25 / Affiliate links / Images from Amazon Product Advertising API
If you're looking for a basic drill that's capable enough to tackle virtually any task, but still affordable enough to justify buying even if you hardly use it, the LDX120C from BLACK+DECKER is one of your most popular options.
This drill blends some impressive features typically reserved for more expensive tools at a value that's hard to resist. It features a ⅜" chuck and 11 adjustable clutch settings. This drill provides impressive power, as it runs on a 20v system, so it shouldn't have an issue drilling into any material you can throw at it.
This drill features variable speeds so you can set the speed of your drill depending on the task at hand, and it's compact size, and lightweight ensures that you'll be able to get the job done with less fatigue.
The LDX120C includes the tool itself, 20v lithium-ion battery, and charger. BLACK+DECKER backs this tool with a two-year warranty.
What We Like
Adjustable clutch
Impressive power
Great value
What Could Be Better
Doesn't include case
⅜" chuck won't accommodate larger bits
Last update on 2020-09-24 / Affiliate links / Images from Amazon Product Advertising API
For the tech aficionado who wants nothing but the best, DeWalt has you covered with their latest drill/driver offering. This bad boy is packed with features, including the new DeWalt Tool Connect app.
This drill features a brushless motor which helps prolong motor life while also extending the life of your batteries. Speaking of batteries, a 2.0ah, this battery provides better than average life between charges.
This drill can make quick work of drilling through any material you throw at it, thanks to its 2,000 RPM top speed. A fifteen-setting clutch allows you to fine-tune the amount of torque you need to properly drive fasteners into any material you choose.
Pairing the drill with the Tool Connect app unlocks a myriad of handy stats and features about your drill's performance and battery life. Perhaps most importantly, it will also alert you of the last known location of your drill if you ever leave it behind somewhere.
Included in this kit are the tool itself, two 20V MAX XR batteries, a charger, and case. DeWalt stands behind this drill with a three-year warranty.
What We Like
Brushless motor
Tool Connect app
Long battery life
Includes extra battery and case
What Could Be Better
A little on the heavy side
Last update on 2020-09-25 / Affiliate links / Images from Amazon Product Advertising API
Another powerhouse brushless drill, the PCCK607LB from PORTER-CABLE delivers high-end performance and features for roughly half the price of the high-end models on the market.
This drill features a brushless motor which delivers up to 50% more runtime. A 23-position clutch allows you to dial in the exact torque you need for any task. The PCCK607LB also features a ratcheting ½" chuck that accommodates virtually all bits, while also boasting better bit retention thanks to it's ratcheting action.
Another thing worth noting on this drill is its diminutive size. At only 7 ¼" in size, it allows you to get into tight spaces better than almost any full-size driver/drill on the market. This two-speed drill gets up to an impressive 1,800 RPM, so you shouldn't have any issue drilling through metal and hardwoods.
Included with this kit are two 1.5ah 20V MAX batteries, charger, and the drill itself. PORTER-CABLE stands behind this tool with a solid three-year warranty.
What We Like
Affordable
Brushless motor
Ratcheting ½" chuck
LED Worklight
Lightweight and compact
What Could Be Better
Last update on 2020-09-24 / Affiliate links / Images from Amazon Product Advertising API
A solid performer at a bargain basement price, the DL527502 from SKIL is a viable option for the handyman on a budget who still demands pro-quality tools.
This 20V cordless drill features SKIL's PWRCore battery system, which runs cooler and provides more battery life than standard systems. The 2.0ah batteries that are included also add to your runtime, so this drill is a solid option for anyone who needs to get the most out of each battery charge.
This drill features two-speed operation of 0-450RPM and 450-1450RPM, which is ample power for most basic and advanced tasks around the house. The large ½" chuck is compatible with virtually all bits, and the 17+1 clutch settings allow you to fine-tune the amount of torque you're using when driving.
This drill includes the tool itself as well as a single 20V PWRCore battery and a charging station. SKIL stands behind all their tools with a bulletproof five-year warranty. Keep in mind they only extend a two-year warranty for batteries and chargers.
What We Like
Affordable
Rock-solid warranty
LED Lighting
What Could Be Better
Not as powerful as the high-end competition
Doesn't include additional batteries or accessories
Last update on 2020-09-24 / Affiliate links / Images from Amazon Product Advertising API
Rounding out our top five is a compelling new drill from Makita, the XFD131. While this drill features an 18v power system compared to 20v for most of the others, the drill still manages to deliver impressive power and performance.
In fact, even though this is an 18V system, it delivers more torque than almost all its competition, generating an impressive 440 pounds of torque. A brushless motor helps to increase battery life while decreasing motor wear, and a high capacity 3.0ah battery keeps you running all day, even on the most demanding projects.
This drill features a two-speed transmission for operation from 0-500 RPM and 0-1,900 RPM. A total of 21+2 clutch adjustments ensure you can dial in precisely the amount of torque you place on your fasteners. At only 6 ⅝" in size, this is also perhaps the most compact full-size drill on the market, making it ideal for working in tight quarters.
This kit includes a drill, battery charger, an one 18v 3.0ah battery. A heavy-duty carrying bag is also included. Makita stands behind this product with a three-year warranty, which has become the industry standard. That warranty also extends to the battery, whereas most manufacturers only warrant the battery for a maximum of two years.
What We Like
Impressive torque and power
LED work light
Lightweight and compact
High battery capacity
What Could Be Better
Doesn't include additional batteries
How to Choose a Cordless Drill: A Buyer's Guide
Whether you opt for one of the highly capable drills we've covered in detail above, or you prefer to blaze your own path and find a different drill on your own, here's what you'll need to know before you hit the store.
Types of Cordless Drills
When it comes to power drills, there are five main types. There are also a few other specialty drills, but those won't be of concern to you when shopping for a cordless drill.
Standard
If you close your eyes and think of a cordless drill, this is likely to be the option in your head. These drills are fairly large and depending on the size of the battery; they can be quite heavy as well.
A standard drill features an adjustable chuck which can hold a variety of bit sizes. These drills are suited for a broad variety of tasks from basic home improvement to advanced building tasks.
Right Angle
Right angle drills are specially designed to fit into tight quarters where a regular drill isn't an option. These drills feature short, stubby heads that allow you to drill or drive in small spaces. While they can be worth their weight in gold on some projects, they're not a good option as an everyday drill.
Powered Screwdrivers
Powered screwdrivers lack the power or functionality of a standard drill or impact driver, but that doesn't mean they aren't useful. In fact, a powered screwdriver is likely to be one of the most well-used tools in your arsenal for basic tasks around the house.
These drills feature ¼" chucks and they usually include an assortment of different screwdriver and drill bits with the tool. For very basic drilling tasks and most driving tasks, a powered screwdriver is perfectly suited for the job.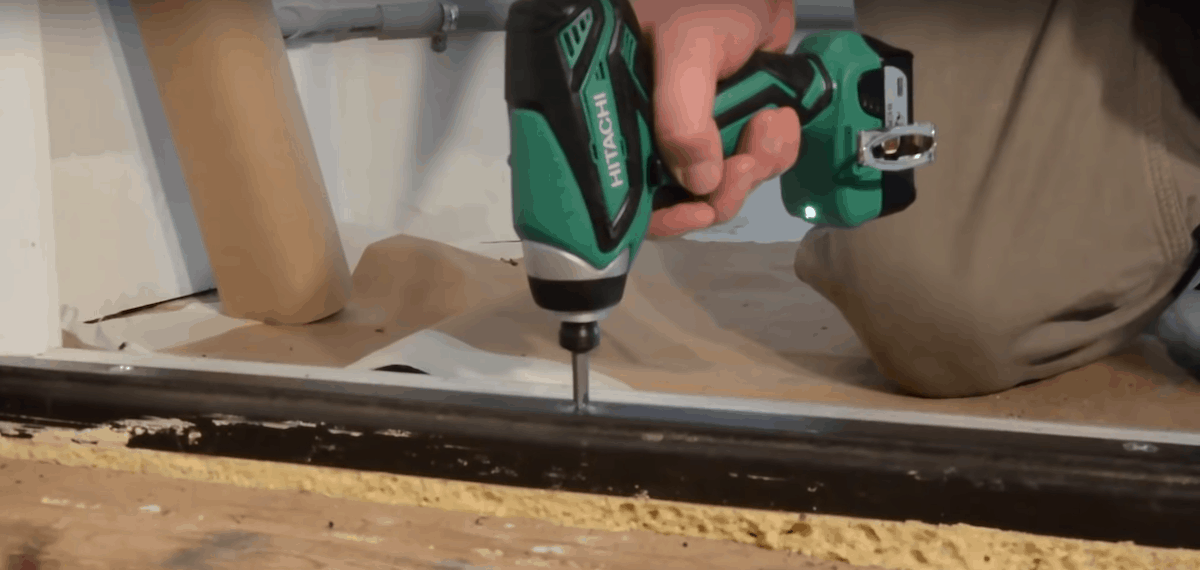 Impact Drivers
Impact drivers look much like a standard cordless drill. However, they're smaller in size than their larger cousins. These drills generate substantially more torque than a traditional drill, which makes them ideal for driving screws and fasteners.
Unlike a drill, which features an adjustable chuck, impact drivers have a ¼" hex collet which accepts bits with a ¼" hex shaft.
Hammer Drills
Hammer drills are heavy duty tools that are primarily used when drilling into masonry, rock, or other exceptionally hard materials.
These drills generate power through quick, percussive bursts of force, and you're unlikely to need one unless you're regularly working with masonry or stone.
Important Specs
When shopping for a drill, you'll notice that every manufacturer offers specs on the particular tool. Let's cover what all that information means.
Power and Torque
How powerful a drill is going to be is indicated by the voltage of its battery. When it comes to cordless power tools, 9v, 12v, 18v, 20, and 24v systems are most popular. As the voltage of the tool increases, so does the power and torque the tool can generate.
As a rule of thumb, 9v or 12v options are perfectly suited for basic tasks around the house. While they may not be the preferred tool of contractors and other professionals, they're usually all you'll need to get the job done for basic home improvements.
Those of you who are concerned with always having enough power for whatever the job calls for, an 18v or 20v system may be your best option. These systems provide enough power and torque to tackle virtually anything, and their middle-of-the-road price point makes them a compelling option for most people.
Meanwhile, contractors, carpenters, and other professionals may find that a 24v or larger system is the best fit for them. These tools represent the cutting edge in cordless drill and driver technology.
Speed
The drill speed is measured in RPM, and how important speed is to you will depend on how many different materials you work with. More specifically, if you regularly work with metal, you'll need a drill capable of reaching higher speeds than if you primarily work with wood or plastic.
In most cases, a variable speed drill with at least two speeds is more than enough to get the job done. But, go with the highest speed drill you can afford if you're regularly working with metal, or other exceptionally hard materials.
Chuck Size
The chuck is the component of the drill which holds the bit. These parts feature a set of 3 jaws which expand or contract to fit different size bits. Chucks are available in ¼", ⅜," and ½" sizes.
Basic drills for light home improvement tasks usually feature ¼" chucks, general purpose drills usually feature a ⅜," and higher quality and professional level drills feature ½" chucks. The larger the chuck size, the more bits the drill will be able to accommodate.
Battery Capacity
The capacity of a battery is measured in ampere-hours. The higher the number, the larger the capacity of the battery. Batteries of around 1.5-2ah are the standard for general duty power tools, and they provide fairly limited battery life between charges.
While you would think that going for the battery with the most ampere-hours is the way to go, that may not be the case. The higher the battery's capacity, the larger it is, and the more it weighs. So, you'll need to decide if you'd rather sacrifice runtime or weight when deciding on battery capacity.
Features to Look For
Now that you're well versed on the specs of a drill, here are some features to look out for.
Brushless Motor
One of the most popular features that are becoming more common on consumer drills is a brushless motor.
In the past, the motor of a power tool used a design that featured carbon brushes which created a magnetic field that moved the shaft of the tool. Today, brushless motors accomplish this task with circuitry, which eliminates the brushes while producing the same magnetic field to engage the shaft.
Brushless power tools generate less friction and heat than brushed ones do, while also producing more power. Perhaps most importantly, brushless motors tend to far outlast their brushed counterparts.
Adjustable Clutch
An adjustable clutch is one of the best features that cordless drills have. The clutch is located right behind the chuck, and it allows you to disengage the drivetrain of the drill when a certain level of resistance is met as you're driving. This helps to prolong your motors life, and it also protects against overtightening and stripping screws.
Higher end drills feature more clutch settings, so you can really dial in the exact torque you want to set. But, as long as you have at least ten clutch settings, you're in good shape.
Work Light
An onboard work light that engages when you press the trigger of the drill is a helpful feature to have at your disposal. That way, you'll always have your work surface illuminated, which will help you produce cleaner work with less damage to materials.
Onboard Level
Like an onboard work light, a level can help you produce cleaner and more precise work by helping to ensure that the holes you drill or the fasteners you drive are entirely level before you begin.
Additional Batteries
They say death and taxes are the only guarantees, but there's a third: one battery will never be enough. For some of us, two batteries won't be enough, either! An extra battery or two is a throw-in you should look for when deciding on the best cordless drill for your needs. That way, you'll have extra power at your disposal when you need it, and trust us, you're going to need it.
Final Verdict
While each of the five cordless drills we've covered above is a tremendous choice for your next drill, there can only be one tool crowned as the best cordless drill for 2019. Considering the stiff competition, this one is an exceptionally hard choice to make, but the Makita XFD131 is our favorite.
Last update on 2020-09-24 / Affiliate links / Images from Amazon Product Advertising API
The XFD131 combines industry-leading features and a price that's substantially lower than other comparable drills. If you're looking to take it up a notch with a drill that's slightly more powerful, the DeWalt MAX XR Drill/Driver may be a better choice for you. Meanwhile, if the Makita is out of your price range, the PORTER+CABLE PCCK607LB could be the drill for you.