If you're a plant lover, there's almost no more significant threat to your greenery, shrubs, and flowers than toxicity from environmental factors like weeds and pesticides. The following comprehensive review and guide to choosing the best backpack sprayer for your plants will get you moving in the right direction.
The Top 5 Best Backpack Sprayer Products
Last update on 2022-05-16 / Affiliate links / Images from Amazon Product Advertising API
Check out our detailed review of the top 5 best backpack sprayer products on the market today. Then keep scrolling to access our quick and easy guide to selecting the best backpack sprayer for you.
Field King Professional 190328 Sprayer
Last update on 2022-01-03 / Affiliate links / Images from Amazon Product Advertising API
Our first contender for the best backpack sprayer is the classic Field King Professional 190328 Sprayer. It features a no-leak pump designed purely with user safety in mind. We liked the 21-inch poly wand with gaskets and Viton seals because this means you won't have to worry about chemicals quickly destroying the interior.
The inside of this best backpack sprayer also sports a shut-off valve with a filter than you can lock if you need to. The sprayer features quality filtration components to inhibit debris from gathering in the tank while it fills too. We were impressed with the pump's ease of access. It allows you to switch out the seals in just a few minutes without needing to pull out your toolbox.
The sprayer comes with four metal nozzles, Two of the nozzles are flat fans. The others are a foaming nozzle, and an adjustable brass nozzle. The internal pressure chamber can climb all the way to 150 PSI. That is significantly higher than the capacity of many other sprayers on the market. We also liked the bonus touch of a reversible handle. Itallows you to adjust as needed based on whether you are right or left hand dominant.
Things We Liked
No leak design
Metal nozzles are way more durable than plastic ones
High internal pressure chamber capacity with less high-wear parts due to proprietary design
Quick and easy to make repairs
Things We Didn't Like
The tank opening isn't huge
The unit doesn't power up automatically
---
Sprayers Plus 105Ex
Last update on 2022-01-03 / Affiliate links / Images from Amazon Product Advertising API
Our next pick for the best backpack sprayer is a popular option with plant lovers, partly because it is so simple to use but also because the unit makes it very easy to distribute the chemicals evenly. The sprayer itself is completely translucent so you can see where your tank's levels are at and if you need to refill.
The opening of the sprayer is very wide so that you can pour and clean the interior with ease. We liked the integrated power component of the Sprayers Plus 105Ex, featuring a 20V battery that offers up to 40 PSI of internal chamber pressure. The PSI totals are not as high as some other products, but for essential backyard maintenance, they should more than suffice.
The tank itself is super lightweight and easy to carry around, weigh just about 9.6 pounds total. Another feature that stood out to use was the Viton seals to protect the risk of spillage and keep the internal pressure even throughout. The only real downside is the price, which is a bit high considering the essential features this sprayer sports.
Things We Liked
Enclosed electronic elements to protect the unit and the user when in operation
Integrated battery
The battery shows a strength indicator so you know if you if it's time to charge
Lightweight for easy portability
Things We Didn't Like
Lower PSI totals
A bit on the pricier side
---
My 4 Sons M4 Sprayer
Last update on 2022-01-03 / Affiliate links / Images from Amazon Product Advertising API
The My 4 Sons M4 Sprayer made it to our list of the top 5 best backpack sprayer products for its adjustable PSI pressure pump that can jump from 0 to 60 PSI and extensive spraying reach of 30 feet. We like the fact that this model includes a flexible wand and brass nozzle, plus you can adjust the spray between a mist to jet spray depending on the pressure you select.
You can keep this best backpack sprayer going for as long as 8 hours with a single battery charge. The impressive 4-gallon capacity and battery time make this sprayer an excellent choice both for professional and recreational purposes. It takes 8 hours for the sprayer to reach a full charge.
We also have to applaud this design in terms of ergonomics, as it sports a locking mechanism and tip steel wand that makes it easy to spray a specific target area. The shoulder straps are nice and sturdy, which is excellent for your back and so the unit won't disconnect while you're using it. With four nozzles and a voltage output meter for easy tracking, this product is a tough one to beat.
Things We Liked
A 4-gallon capacity that can run for up to 8 hours
Suitable for professional and recreational usage needs
Integrated battery
Adjustable PSI rates for different plant target areas
Things We Didn't Like
The straps don't always stay tightened
The opening at the top of the unit is on the smaller side, which could make it more difficult to clean
---
Chapin 61900 4-Gallon Backpack Sprayer
No products found.
The Chapin 61900 is one of the best backpack sprayers on the market, not only for its quality features but it's budget-friendly price. The unit features a manual piston pump, so you'll have to expend more effort than you would with an electric pump, but you'll also pay far less.
The backpack sprayer is a good choice if you need to spray your plants a few times a week for 20 minutes or so. For more extended usage or professional purposes, the manual component could wear you down fast. The Chapin 61900 features excellent lumbar support with padded straps for additional wearer comfort.
The sprayer spots a 4 gallon capacity with a translucent tank to monitor liquid levels and an adjustable pump suited to left or right-handed use. The 4-inch opening at the top is a bit smaller than we would like so that it could be tight for large hands or cleaning. We were impressed by the 3-stage filtration components with a filter than you can easily take out to clean and insert back in again.
What We Liked
Easy on the budget
3-stage filtration component
Lumbar support
What We Didn't Like
The tank opening is small, so it could be tougher to clean and access
The straps can slip sometimes
---
Solo 425 4-Gallon Backpack Sprayer
Last update on 2022-01-03 / Affiliate links / Images from Amazon Product Advertising API
Our final choice for the best backpack sprayer is a go-to choice for many plant enthusiasts because it is both cost-effective and features an extremely pleasing design. The piston pump can withstand pressure as high as 90 PSI, which means you have more versatile options for how you want to use the sprayer.
The Solo 425 works with TeeJet nozzles, so you can pick the spray pattern you want to use, no problem. If you've used backpack sprayers before, you should have no issue adjusting the calibration on the Solo 425 to fit your nozzles. We were glad to see that this model also sports adjustable pump components that you can operate either right or left-handed.
The 48-inch spray hose significantly extends the reach of your target area. The Solo 425 also comes with four nozzles, but are compatible with a range of TeeJet models. The shut-off valve locks on and off automatically, which means more effortless user operation for you.
Things We Liked
Withstands pressures up to 90 PSI for versatile spraying options
Comes with four nozzles but is compatible with many others
Cost-effective pick
Automatic shut-off valves
Things We Didn't Like
The back strap isn't the most comfortable
No pressure gauge included so you won't be able to monitor levels
---
A Guide to Selecting the Best Backpack Sprayer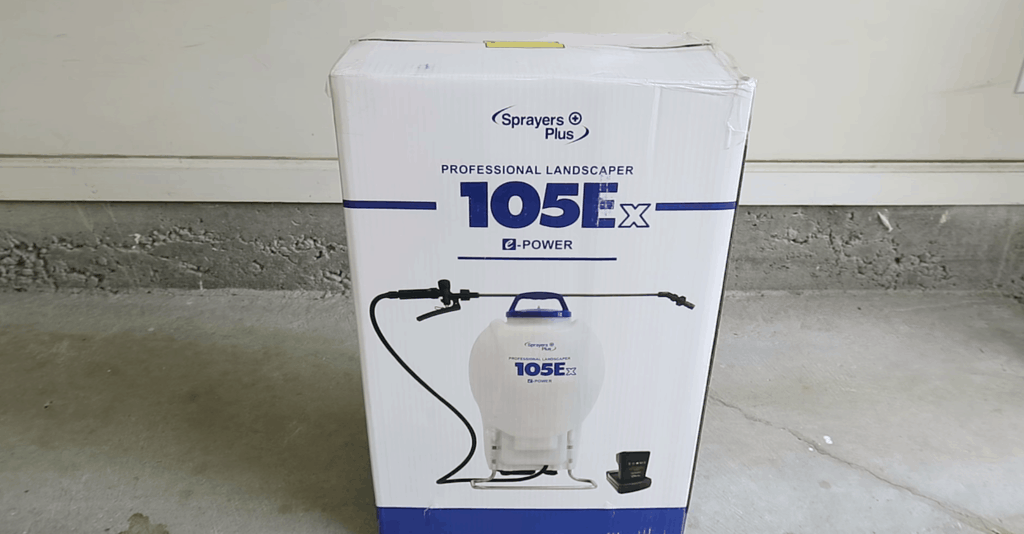 Not sure what to look for to select the best backpack sprayer for your needs? Here's what you need to know.
The Key Components of a Backpack Sprayer
Backpack sprayers contain five key components—the tank, the pump, the wand, the nozzle, and the straps.
The Tank
The good news for users with aching backs is that the best backpack sprayers on the market today are highly lightweight, portable, and easy to clean. They sport compact tanks most of which feature polyethylene plastic which holds up well against high chemical exposure.
The material is also UV resistant, which is critical for gardening. Tanks may house a spray tank with capacities between two and four gallons, which is more than enough for recreational use.
The Pump
The backpack sprayer pump draws liquid from the tank and transports it into a high-pressure chamber, where the seals and valve trap the liquid until you activate the valve or pumping lever.
The Wand
The wand is what you use to spray liquid to the area you're targeting, even in tight spaces that are tough to access.
The Nozzle
The nozzle is one of the most critical components of the best backpack sprayer because it directs the pattern and viscosity of the spray. Sprayers come with different nozzles so you can choose which one you like based on your preferred spray pattern, such as a full stream, fan, and cone.
The best backpack sprayers should feature adjustable nozzles. Some nozzles sport plastic, more affordable designs, but they will also wear out faster. OThers have bronze or brass nozzles which are more long-lasting, but also pricier.
Straps or Harness
The straps or harness of the best backpack sprayer are all about functionality. Since a sprayer is supposed to be portable, the straps help you distribute the weight across your upper body without causing undue strain.
Padded straps with lumbar support are a great feature to look for if you're going to be spraying outside for more extended periods.
Motorized or Manual Backpack Sprayer?
If you're browsing the best backpack sprayers, you might have already begun to consider whether you ought to go for a motorized model or a manual one. If you are spraying for more than an hour daily, whether because it is your professional or because you have a huge outdoor space, you're probably going to prefer a motorized model.
The comfort level and easy usage you will enjoy will likely more than compensate for the higher price point you will have to pay. With that said, if you only use your sprayer a few times a week for shorter durations, you might be more focused on budget and a manual model may not pose a difficulty.
The advantage with a motorized pump is that it does a better job regulating the spray pattern, the flow of the spray, quality of the spray, and pressure without you having to make much of an effort. With a manual sprayer, these components will vary widely every time you adjust the pump.
What Are the Best PSI Values?
To adjust your backpack sprayer to the correct PSI values for your needs, you must first understand how modifying the pressure affects the unit's operation. If the pressure is uniform, the nozzles spray volume (tacked in gallons per minute or GPM) will elevate the larger the size of the nozzle is.
If the nozzle size doesn't change, the spray volume will continue to elevate in pressure. While it might seem like the opposite would happen, an increase in nozzle pressure actually means a decrease in the size of the liquid droplets. Mainly, the spray might not hit your target area.
So, if you want to hit your target area, you have to adjust the sprayer. To calibrate the sprayer, you have to alter the nozzle pressure and size to heighten precision and uniformity. It takes some experimentation, but the ideal pressure range is often somewhere between 20 and 60 PSIs.
Best Backpack Sprayer Brands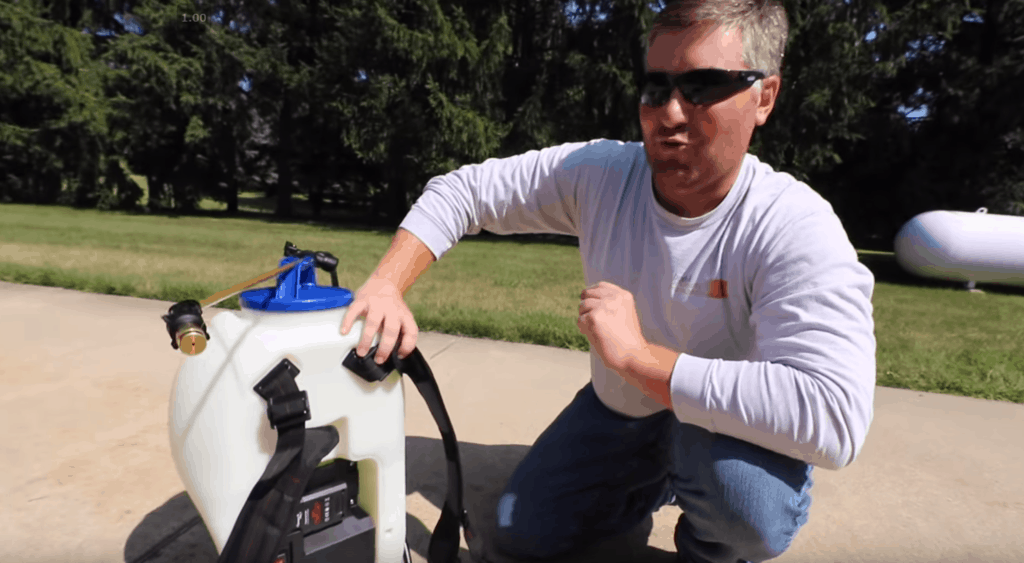 Here's some background information on each of the brands for our top best backpack sprayer picks to assist you in making your choice.
Field King
Since its establishment in 1978, Field King has been a trusted manufacturer of farming equipment for farmers in over 100 countries across the globe. The company manufactures everything from rotary tillers to rigid tillers to land levelers to rotary slashers and more.
Sprayers Plus
Sprayers Plus has been in business for over three decades, with a range of power equipment and sprayer products. Their products encompass a variety of outdoor industries, from landscape and gardening to farm and agriculture to sanitization.
My 4 Sons
My 4 Sons is a family business that husband and wife Lance and Lisa Ensign started over 20 years ago in Santa Rosa. Initially starting in the carpet cleaning business, Lance and Lisa weren't happy with the tools on the market, which led them to design their range of sprayers for indoor and outdoor use.
Chapin
Chapin International is one of the oldest names in the industry. The company's roots going back to 1884 when founder Ralph E. Chapin began making his kerosene cans and selling them to clients of the family kerosene store.
By 1903, the company was producing compressed sprayers and hand sprayers. Now, they sport a headquarters of more than 700,000 square feet with 16 acres of space. They create sprayers, spreaders, and other tools for both recreational and industrial use.
Solo
Solo Inc. manufactures commercial sprayers for home and professional use and has been in business since 1948. The company's products include sprayers, spreaders, air and mist blowers, and cut-off machines.
FAQ
Do you still have some questions? Check out our quick Q&A below.
What is a backpack sprayer?
Backpack sprayers are small, portable units with backpack straps for applying chemicals to smaller areas of land, such as single plants or small landscaping areas.
How do you use a backpack sprayer?
When you purchase your sprayer, it could come assembled entirely or in different parts. Follow the manufacturer's manual to assemble it if needed, then prepare and pour the liquid into the tank. Once you've closed the container and placed the unit on your back, you pump the handle and release the chemicals inside.
How do backpack sprayers work?
The pump transports the chemicals you will spray into the chamber of the unit. The pump transmits liquid from the supply tank into the high-pressure chamber. The seals and valves in the chamber trap the pressurized fluid until you squeeze the valve wand to spray.
How do you clean a backpack sprayer?
Cleaning the best backpack sprayer is a relatively quick and straightforward process. You must dispose of any chemicals remaining inside. Then, wash the tank with dish soap and hot water. The tank needs to soak for about an hour before you dump the water.
To clean the sprayer wand, you must fill the tank again with hot water. Make sure to let it pass through the hose and wand. You can use a toothbrush or bristle brush to clean the filter. Also, you should rinse the shut-off valve that might have chemicals remaining.
The instruction manual that comes with your unit will tell you exactly how to clean your specific type of valve.
Wrap Up
Curious which of the best backpack sprayers made it to the top of our list? To us, one product stood out above the rest—the Sprayers Plus 105Ex. We love how easy it is to use. It's translucent design that makes tracking your tank levels a piece of cake.
The tank's opening is significant so that you can clean out and fill the inside without issue. Plus, the integrated 20V battery power component and 40 PSI internal chamber pressure are top-notch. The tank is incredibly lightweight and portable. The Viton seals that protect internal pressure and prevent spillage are exceptional.
If the cost of the Sprayers Plus 105Ex has you down, we would say that the Chapin 61900 4-Gallon Backpack Sprayer is a closer runner up for high quality at a more affordable price point.
Think the 105Ex could be for you? Click here to check it out!
For other guides similar to this check out, Best Backpack Blower for the Money – Comparisons & Reviews, and Top 5 Best Paint Sprayers for Cabinets.