In our post today, we're going to give you tons of popular things to make and sell online (or locally.)
Being able to use your artistic or woodworking skills to earn some extra income is more realistic than ever before. There are endless tutorials available on how to make just about anything you can imagine, but the tough part is sifting through them all to find the good ones.
Not just the projects that look cool, but the best things that can sell and popular things you can actually make. (Imagine that.)
Some people are super handy and have all the tools – but for many of us, we are "weekend warriors" who enjoy making things, but don't have expensive, specialized tools.
If you need help finding awesome projects, check out our Pallet University course which shows you how to build 10 different projects that you can sell online.
The good news is, there are plenty of opportunities for us weekend warriors to make some extra income by building the best things and selling them online via Craigslist, Etsy, etc. ​
In our list, we're going to share 25 products that people are currently selling online. The idea isn't to try to knock off what they are making – but rather to inspire you by showing that you can make a variety of the best things and sell them. 
Honestly, you don't need to make a bunch of different things, either.
Just find one or two projects that sell well and keep making those. ​
Tips For Selling on Craigslist
Before ​we dive into the list, let me share some insight for how you can get started selling the stuff you make on Craigslist. Over the years, I've sold many things locally on the free classified site.
Here are a few of the most important things to keep in mind:
1. Take Great Pictures​
I don't care what you're selling on Craigslist, but you need to take nice photos. No, you don't need to get professional photos, you can use your smartphone. However, make sure you have good lighting and ideally have the item "staged"​ rather than sitting in your nasty basement.
The picture below is our coffee table we built in Pallet University​. Notice how we showed it in use, set up in a house – this is what staging is all about. Help people see the potential of whatever it is you're selling (especially if it's furniture).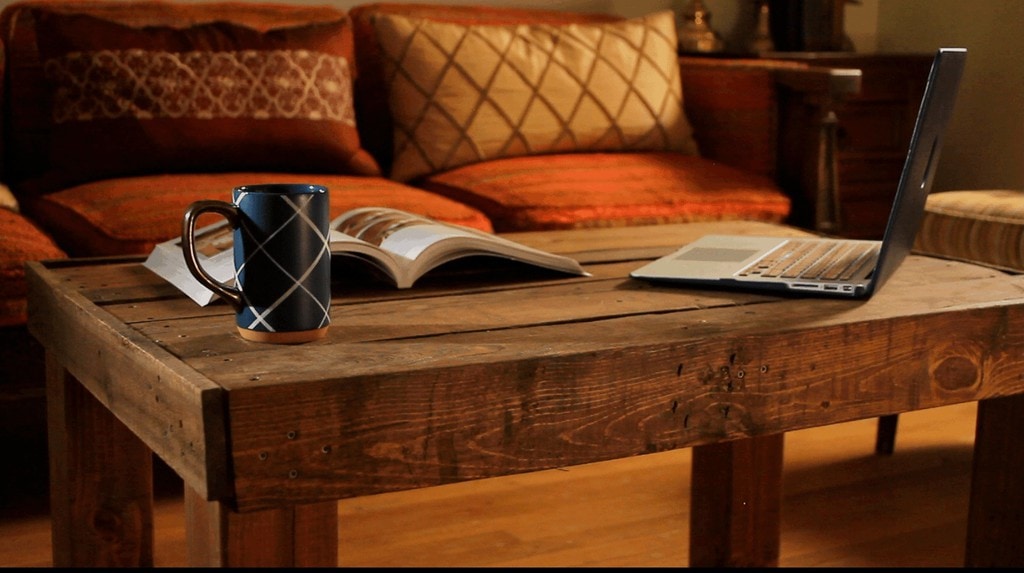 Imagine this picture compared to one where we just had the coffee table sitting alone in our garage next to an old treadmill or something…
In addition to taking staged, well lit photos – take plenty of photos! The more pictures you take, of different angles and details the less questions you'll get via email and phone calls.
2. ​Give Plenty of Details
If you say you're selling a coffee table and you don't list the height, length and width – you'll get a million emails asking you that question.
So think like a potential buyer of your item, and what they probably want to know and then list all of those things upfront. Many people don't put much effort into their listing, so this will help you stand out and show that you care.
3. Offer Delivery​ for Big Stuff
If an item you are selling is awkward and heavy, think about offering "free" delivery with the purchase. It might sound crazy, but many people who might buy your item don't have access to a truck or van and aren't physically able to lift something large.
So if you are selling a desk or dining room table and could deliver it – they'd very likely pay a premium for that item. ​
If I'm looking for a desk and one is $100 but I have to find a truck and go lift it, and the other is $150 but they'll come drop it off – many people would pay the extra $50 for that convenience. ​
Credit goes to Ryan at ReCraigslist for introducing me to this idea.​
4. Never Negotiate On Site​
Stepping back to the more typical transaction, where someone comes to your house or goes to meet you at a local parking lot – never accept less money at that point. ​
Let's say you had listed your item for $50 and they say they want it, and you decide to meet up. Once they are at your house – many people will say "will you take $40?"
Here's your answer:
"No."
99% of the time, they'll say "okay, I figured it couldn't hurt to ask" and then hand over the $50. Once they've taken the time, gas money, etc. to get to your house – they want the item and they are prepared to pay whatever the agreed amount was originally.
You've got all the leverage at that point, so don't negotiate. If you're going to haggle, do all that via email or phone before the person agrees to buy it.
5. Always Be Safe
Craigslist is just a free classified ad for the post-newspaper era. You still have to use wisdom to be smart and safe. If you get a weird email, delete it.
If you talk to somebody who creeps you out – tell them the item is already spoken for.
If you want to be cautious, always meet people in a public location like a grocery store parking lot and do the exchange – rather than giving out your address.
As a final note – only deal in cash. Never take a check. If somebody forgets to bring cash, tell them you can wait while they run to an ATM.

DIY Live Edge Cutting Board Kit | $49 Free Shipping
All of that said – selling locally is a great way to test the waters and get started before you open up an Etsy store online. 
What Can I Make That I Can Sell for Extra Cash?
This is the tricky part, right? When we start selling or are deciding what to sell we want and most likely need to see a return quickly. Unless you have a stockpile of heavy-labor items like sewed or crocheted products you'll want to concentrate on making things that you can make in bulk relatively quickly.
A general rule to follow is to calculate how much it's going to cost to make an item, including the cost of selling if you pay for a website or business license. Then, mark your profit from there. Be sure to check and keep an eye on competitors' prices as you don't want to market yourself out. If you can't create and source things for cheaper than the going rates, find another thing to sell. This is about making money, not spending it!
What Handmade Items Sell Best Online?
The good news is, there's no shortage of handmade item that fit the bill for fast, attractive, and able to be made in bulk! Now let's get into some examples of things you can make and sell online:
Things You Can Make Out of Pallets and Sell
Pallets are renowned for how cheaply they can be acquired. Sometimes, you can pick up pallets for no cost. Since vintage and rustic are "in" right now, making items out of pallets make a bunch of sense.
You can make virtually anything out of pallets it seems, and there are quite a few pallet projects that you can turn into a profit. Here are just a few.
1. Pallet Dog Bed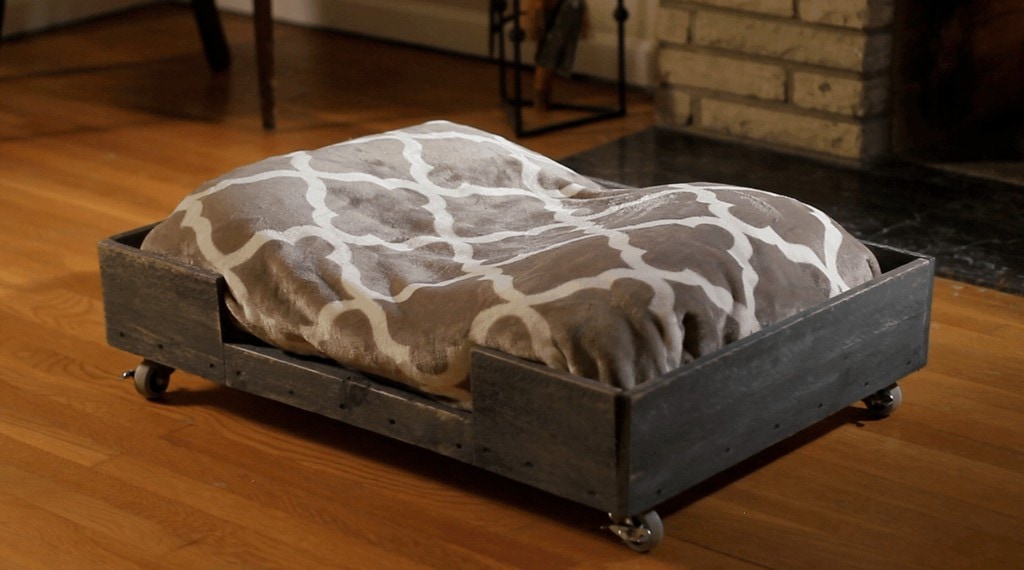 This particular dog bed comes from our own course, Pallet University, where you can learn how to create 10 different reclaimed wood projects that can sell online.
This bed is simple to make and can be completed in a day, for a very small amount of money.​
Click here to see more details.
2. Hand Painted Signs
​
​
The possibilities and designs here are virtually limitless. You can structure pallets in whatever shape you'd like, and then let your artistic side take over.
The sign above is hand painted and sold on Etsy by LennyandJennyDesigns.
Here's another design that features the state of Nebraska – obviously you could make something that highlights different cities, states, or regions to add a personal touch:
​
​
Sold by RusticRestyle.
3. Wedding Guest Book
​
​
Yet another create use for pallets. The guest book alternative shown above is sold by WeHuntWoodDecor.
4. Pallet Coffee Table
​
​
This particular design is super rustic looking, and is fittingly sold by Etsy seller RusticRidgeTableCo.
Coffee tables can come in all shapes and sizes, so try to come up with a design that will stand out from the rest.
5. Pallet Clock
​
​
The design above has a little bit of a "coastal" feel, but you can opt for staining instead of painting, or perhaps go with a completely different look.
To see more photos from Goathopper on Etsy, click here.
6. Custom Cake Stand
​
​
The design above is pretty simple, and can be customized with your name and the date of your wedding by SimplyPallets.
7. Bookcase
​
​
A reclaimed wood bookcase is something that seemingly never goes out of style. You can also do quite a bit with a bookcase from a design perspective, so get creative.
The design above is from FasProjects
8. Personalized Wine Rack
​
​
PixelsandWood are responsible for the design above. Click here for instructions on how to build a wine rack that holds a few more glasses.
9. Pallet Headboard
​
​
The above design is done by Springdale Pallets and sold on Etsy.
Click here for a full tutorial on how to build your own headboard out of a pallet.
10. Pallet Shelving
​
Shelving is something else that can be designed and used for tons of different things. The design above is from SawmillCreations and has kitchens and bathrooms in mind.
Here is a tutorial for making a completely different design, but still coming up with a rustic wall shelf in the end.
Below is a second version, also from Pallet University that is ridiculously easy to make on your own. Click here to learn how.​
11. TV Stand
​
​
12. Holiday Home Decor
​
​
You are really only limited by your imagination here. Pallet wood is versatile and there are plenty of holidays to go around. What kind of themed home decor could you create?
Other Homemade Items
If you aren't into "upcycling" pallets for making furniture, there are still plenty of things that you can make and sell.
Here are some examples:
13. Pillows/Pillow Covers
​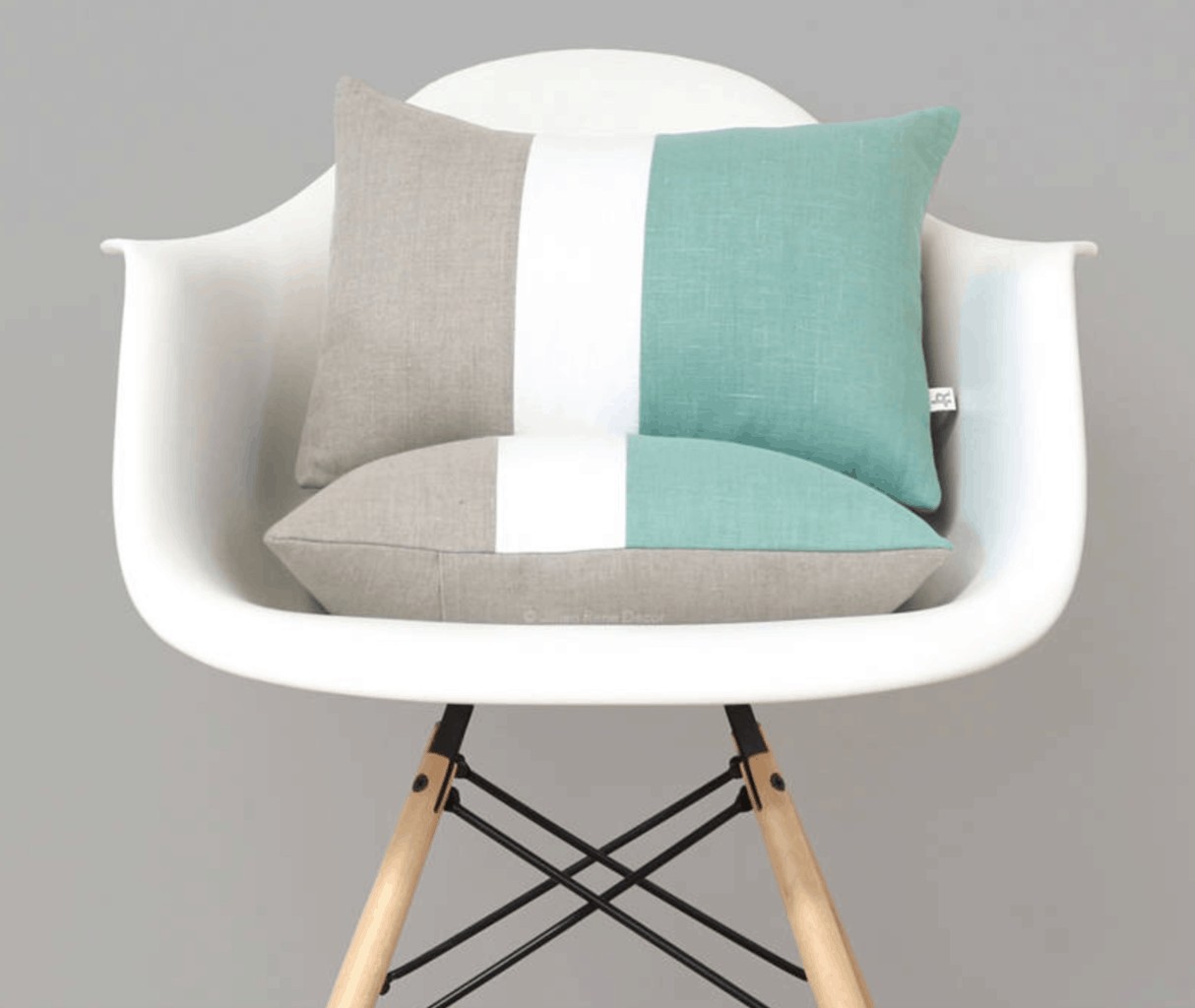 ​
Making pillows and pillow covers are fairly easy to do in the world of sewing. Click here to see 3 different varieties you may want to make.
The covers shown above are made by JillianRaeDecor and sold on Etsy.
14. Custom Party Decorations
​
​
This retirement party signage is sold by IchabodsImagination on Etsy, but you can make things in this same category for just about any occasion, and with a variety of designs.
15. Ring Holder
​
​
Jewelry holders like the one shown above by alispots are great things to make and sell online. They are generally small, easily customizable and not too hard to do (depending on your design.)
Need some inspiration? Here are 15 DIY jewelry holder ideas.
16. Custom Art
​
​
There is quite a market for custom art, so if that is your thing – it's a great way to make extra money. Above is a custom cartoon drawing by KlamotyStudio which goes from $50 and up.
17. Handmade Journals/Notebooks/Cases
​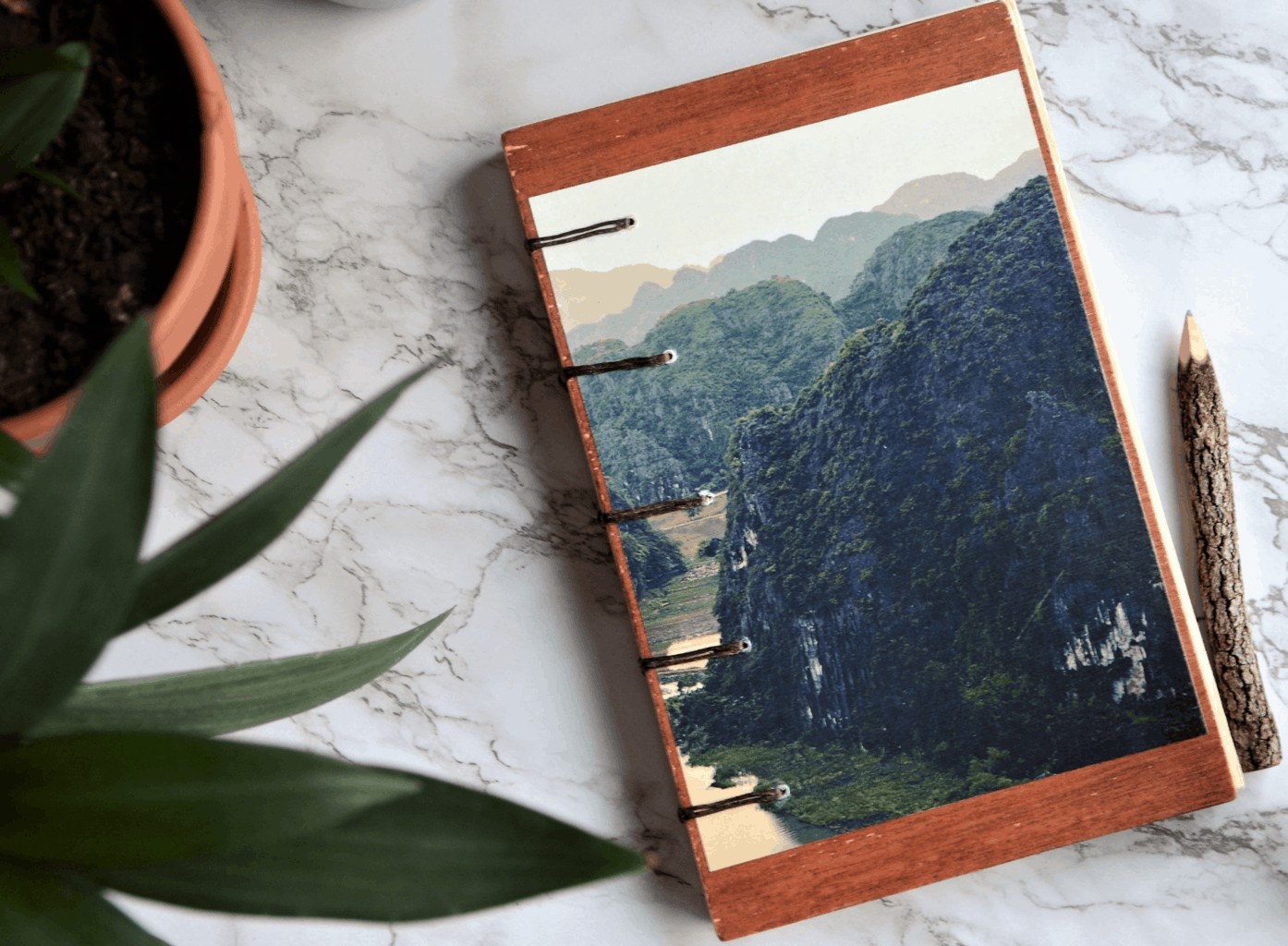 ​
Above is a handbound journal from sarahreimerdesigns​. If you have the materials and skill, making things like journals, notebooks, diaries, and even iPad cases are things that can be created and sold online.
Here are some DIY iPad case ideas to get you rolling.
18. Headphone Wraps
​
SewitGirl makes the headphone wraps shown above, but you can make something similar in a innumerable amount of patterns and designs. Everyone has corded electronics, so making custom cord keepers of all kinds has a marketplace for sure!
19. Custom Docking Station
​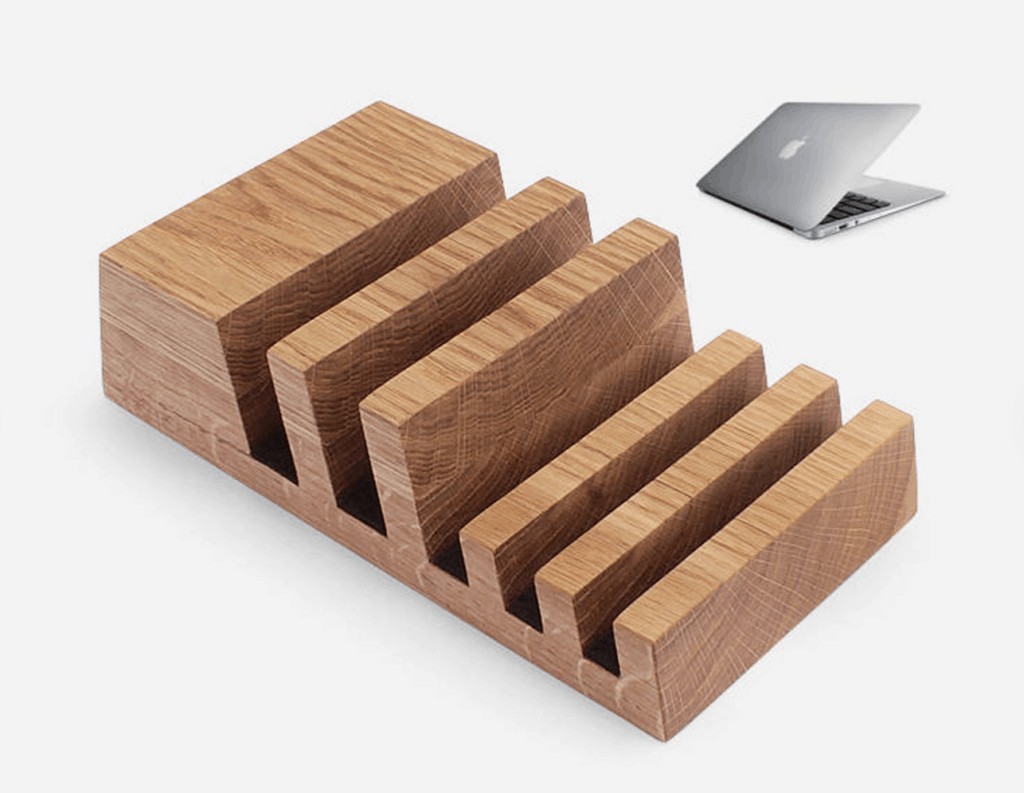 ​
BatelierHandicraft makes this custom docking station and sells it on Etsy. Personal electronics have taken the world by storm and everyone needs an organized and fashionable place to recharge and store all that stuff.
Why not solve that problem in a beautiful way?
20. Clever Laptop Stands
​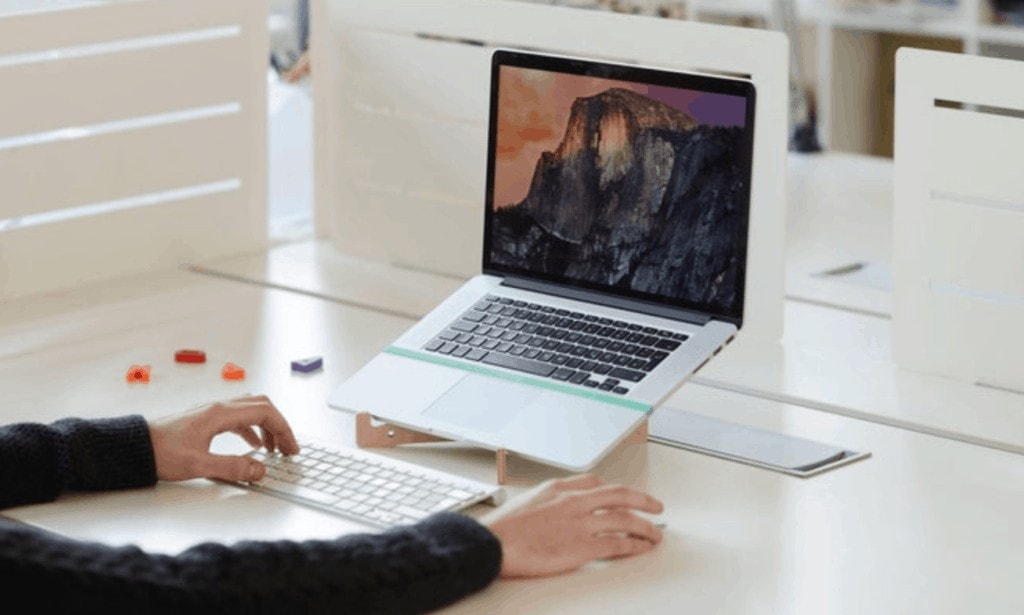 ​
Can you think of a clever stand for a laptop? If so, you might be in business. Stood creates the Mac Stand shown above.
21. Baby Clothes
​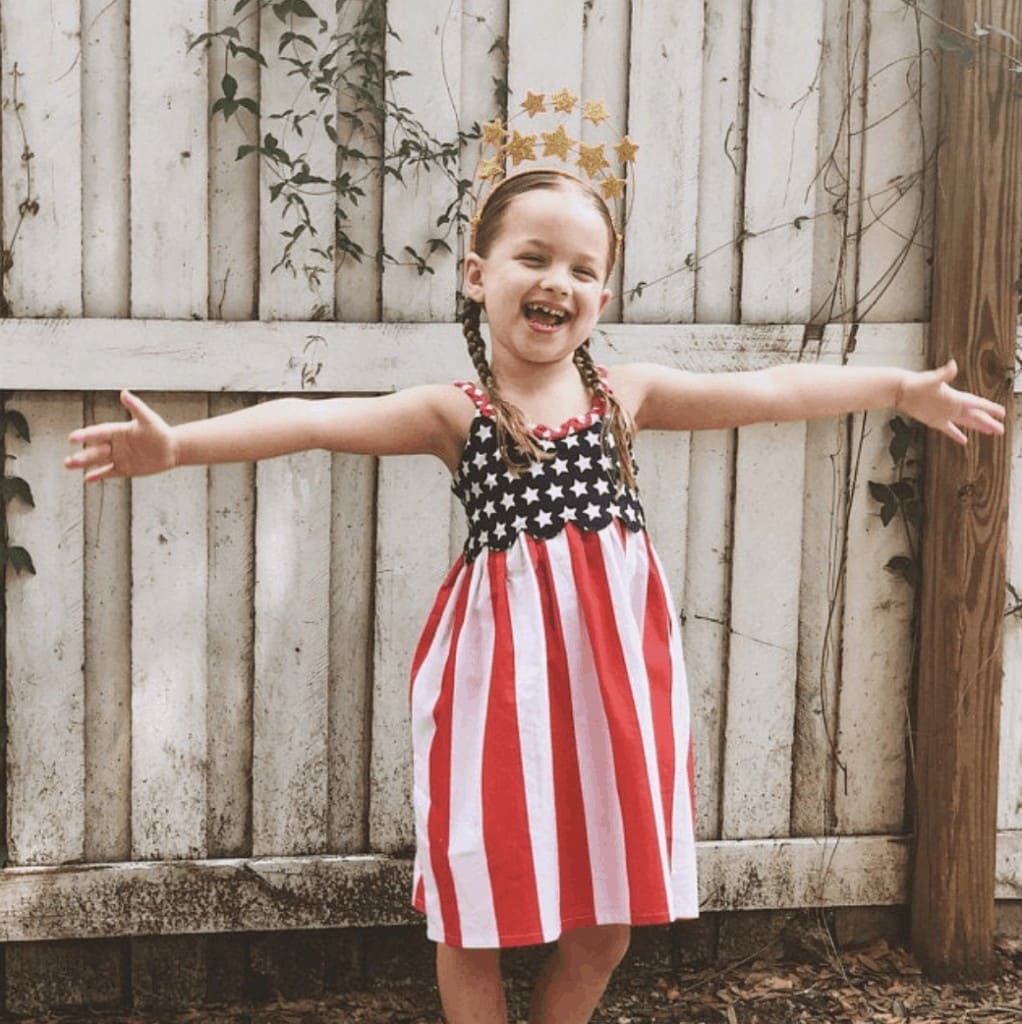 ​
The cool thing about marketplaces like Etsy is that you can create some of the clothes you wish they had in stores and actually sell them. PinkPicklez sells the girls' dress above in the team of your choice.
22. Homemade Cosmetics
​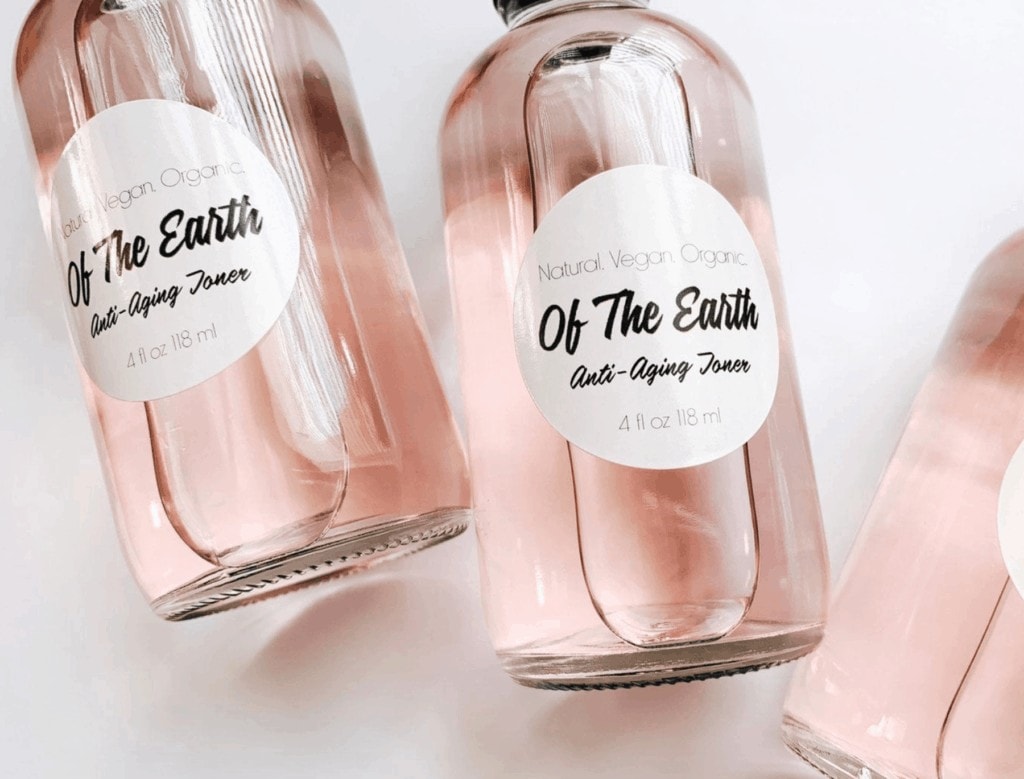 ​
Have a particular concoction that keeps your skin from drying out? Maybe you could bottle that up and sell it to others. Although a little more advanced, SolsticeCosmetics sells products like the handmade facial spray shown above.
23. Bow Ties
​
​
Bowties out of burlap? Why not. Bowties are definitely and item that can be handmade and as shown above, a little creativity can help yours stand out.
24. Personal Keychains
​
​
Crowbiz makes the postmark-style keychain shown above. Pretty unique, right?
Keychains are another thing that come in a huge variety of materials, sizes, shapes, etc. Here is a step by step tutorial on how to build a paracord keychain.
25. Made to Order Tents
​
​
What kid doesn't love a play tent? TheTeePeeGuy makes these to order for you, in an easy to assemble kit. Check out some different styles and features that you could add, and then get to work.