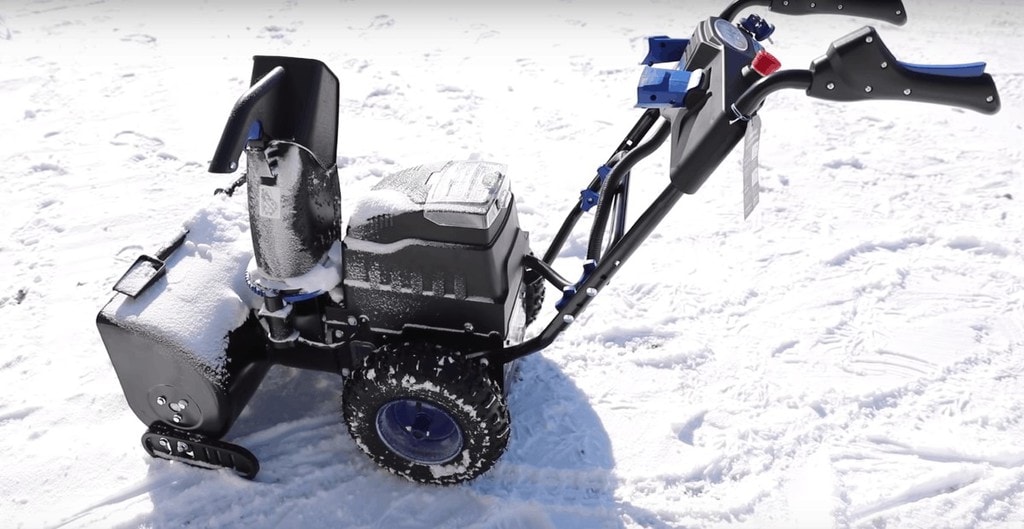 If snow is your concern and you live in a place where snowfall is regular and familiar, you should look into making an investment in a stage 2 snow blower. Turning your attention to snow blower reviews can help you make an informed decision on which two-stage snow blower is right for your situation.
There are a lot of factors to keep in mind, but the big one you want to think about is time. How much time could you save across the entire winter by having a snow blower? Would that be enough reason to pony up the money and make a purchase? If you live somewhere where there is a lot of snow all winter, you don't want to miss this review. Are you looking for the best snow blower overall? Check out, The Best Snow Blower – Complete Buying Guide & Reviews.
Snow Blower Reviews: Our Top Picks
A snow blower is a significant investment, and that is why people all over the country turn to snow blower reviews to decide if they're purchasing the right product. In this section, we break down the finer details about our top five picks for the best snow blowers.
Powersmart 2-Stage 24" Gas Snow Blower
The Powersmart snow blower comes with a power assist that makes it easy for you to stop and turn with little effort, even if you're in heavy snow. This powerful 212cc engine comes with an electric start and a versatile drive system. The drive has four forward speeds and two reverse speeds for comfort and variability.
Assembly is also quick and easy with most customers completing it in under 30 minutes. During heavy snowfall, you should have no problem plowing through many inches of powder as well as the hard-packed snow underneath. This snowblower provides a lot of bang for your buck.
What we like:
Assembly is made easy with instructions
Push to start makes it easy to fire the snowblower up
Power assist makes it simple to plow through high snow
What we dislike:
Issues with leaking gasoline
Husqvarna 24" 208cc Two-Stage Gas Snow Blower with Power Steering
This 208cc snowblower will clear the snow off your driveway and lawn with ease. The snowblower itself is from one of the most reputable companies in the market, so you know it is built well.
Plus, you get a lot of power and a 7-speed drive system with reverse. This snowblower is built for heavy snowfalls so you know it can handle whatever mother nature throws at it.
This snowblower comes packed with features. You have an electric start that you can plug into a power outlet if you have a hard time getting it started on frigid days. You also get heated hand grips for added comfort, which is a great feature.
Lastly, the Husqvarna snow blower has a cleated track-drive system that provides added grip if you are on slippery surfaces or hills. This feature prevents the snowblower from sliding around.
What we like:
Heated hand grips for added comfort
Adjustable skid shoes provide flexibility
The seven-speed drive system is ideal for varying snow falls
Plenty of power and durability
What we dislike:
Poor customer service experiences
Occasional missing parts
Poulan Pro PR241 24" Two-Stage Electric Start Snowthrower
First off, Poulan is made by Husqvarna so you'll find a lot of similarities between these two products. This snowblower does not have any of the extra features of Husqvarna, but as a result, you get it at a much lower price.
For being reduced in the price, you still get a 208cc motor with dual stage electric start. This snowblower also comes with a two-year limited warranty and a four-year engine warranty. The blower has powerful ribbon augers that help you break through hard-packed snow and ice plus you also get a remote chute with deflector controls that allow you to mount the chute and move it wherever you want.
What we like:
208cc provides a lot of power
Augers are designed to break hard packed snow
Comes with a warranty
Improved power steering makes handling easier
What we dislike:
Difficult to start in single digit temperatures
Belts break easily
Yardmax Two-Stage Snow Blower 22"- 26"
What about the budget snowblowers? For more than half the price of all the other ones we reviewed, you could pick up this snow blower from Yardmax. It has 196cc power and a convenient dashboard where you can adjust chute control and shift. This model also comes with heated hand grips, which is a surprising feature at this price range.
For a lower price, you would expect a few flaws. It only has six speeds, which means you'll miss out on some adjustments. The motor is also smaller, but it shouldn't affect you too much unless you're dealing with some heavy snow. It also only comes with a two-year residential warranty and a one-year commercial.
What we like:
Heated hand grips for comfort
Functional dashboard for making adjustments
Budget-friendly
What we dislike:
Only comes with six speeds
Pull start cord makes starting difficult on cold mornings
Briggs and Stratton Dual-Stage Snow Blower with Electric Start
If budget is not your concern, you could splurge on this incredible snow blower from Briggs and Stratton. This one comes with an eight-speed drive system and a 208cc motor. The model is a light duty, but it has a lot of power and can handle medium grade snowfalls. It's the smallest two-stage model from this company, but it will do the trick for most snowpacks.
The primary downside we have with this model is that it doesn't come with headlights. If you are up early in the morning trying to clear your driveway before work, you better bring a flashlight. It comes with a three-year warranty, and during our research, we saw many customers were impressed by how quiet the snowblower is.
What we like:
Three-year warranty
9.5-foot-pounds of torque
Electric push start for easy start
Steel reversible skid shoes make plowing easy
What we dislike:
Too expensive for some
No headlights make early mornings or late nights difficult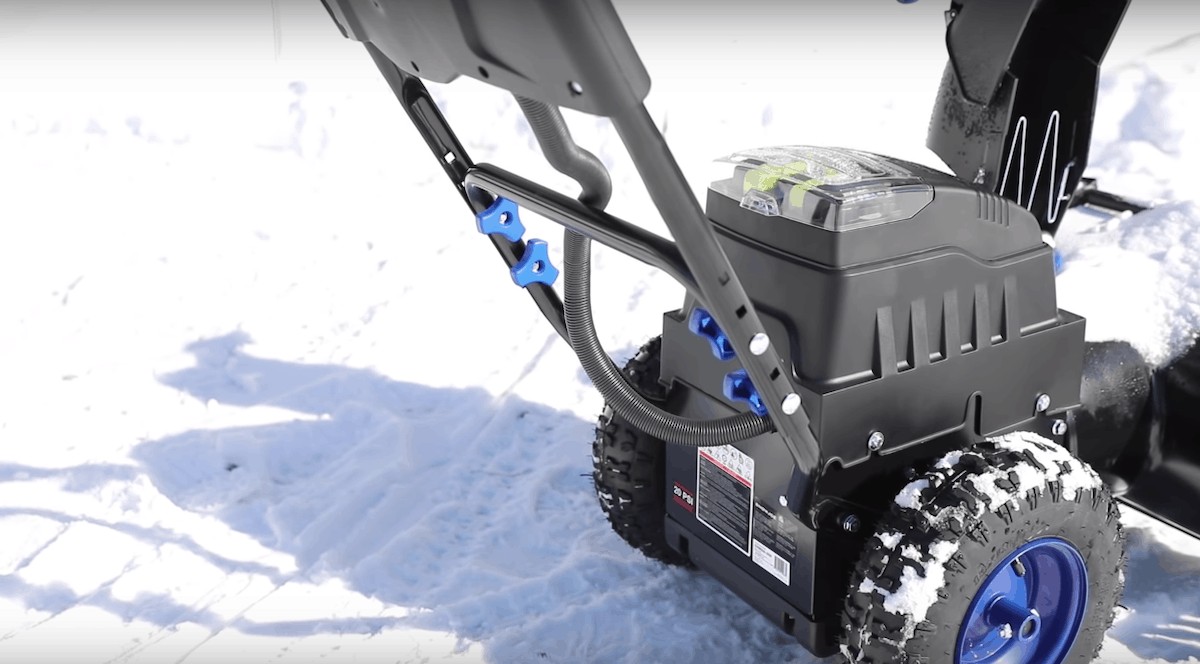 Snow Blower Reviews: Buyers Guide
If you're in the market for a snow blower, you might not have a lot of experience with these machines. Some people go their entire life, never purchasing a snow blower, so it's easy to get false information. We want to provide you with the best and most accurate information available online.
Features to Look Out For
Here are some of the most important things you should think about and look out for when you are purchasing a snow blower.
Electric Start
If you live somewhere where the snow is not that bad and the temperatures don't usually dip below the teens, you won't have to worry much about this. The electric start is ideal for people who are going outside in temperatures below 15 degrees and removing hard-packed snow.
The electric start allows you to plug the snowblower into a power outlet to help with the starting process. We can't tell you how frustrating it is to try and start your snowblower outside in the freezing cold. If there is one home maintenance machine you'll want to hit with a sledgehammer, it will be your snowblower when it doesn't start. Are you debating a gas or electric snow blower? For more information on both of these types check out, Electric vs Gas Snow Blower: Which One Do You Need to Rule the Elements This Winter?
Headlights
Headlights are a bare necessity. Most snow blowers come equipped with these, but every now and again we find one that doesn't. Like the Briggs and Stratton, we reviewed above.
In the winter we deal with much less sunlight than in the summer, so it's important to have headlights because you never know when you'll have to clear out your driveway or sidewalk. If you live in a rural area that doesn't have a lot of traffic or streetlights, headlights are a necessity.
Heated Grips
Having a heated hand grip is more a first world problem, but we see that they are common in snow blowers today. When it's freezing outside, the only thing that may get you off the couch to snow blow is the thought that you have heated hand grips to make you feel better.
If you're going to invest in a snow blower, we highly suggest getting one with heated handles.
Keep This in Mind
If you have never bought a snowblower before you might not know how much power you need or what type of features you need. If you think about the following points, you'll have an easier time deciding on how much blower you need for the snow you deal with.
How much snow do you get?
The first question you need to ask yourself is; how much snow do we get? If you live in a place like Minnesota or upstate New York, we don't need to tell you how if you need a snowblower. Places like Maryland or Indiana may be harder to gauge. If you're looking for a heavyweight snow blower check out our guide, Husqvarna vs Ariens Snowblower: Battle of the Heavyweights.
Two-stage snow blowers are ideal in places where you get a lot of snow regularly through the months of October-March. If you feel like you're one more inch from throwing your back out from shoveling, that's a good signifier that a snowblower could be useful for you.
How much money do you have?
You might be thinking of how impressed your neighbors will be when they see you out in the driveway with your $2000 snowblower while they are still shoveling. Let's be realistic. There are plenty of great two-stage snowblowers for less than $1000, and they get the job done fine. Keep your budget in mind and don't get too carried away.
How much area do you have to cover?
Something people overlook is the amount of driveway or sidewalk they have to snowblow. Two-stage snow blowers can cover any amount of driveway.
If you have a lot of areas to cover, you want to pay extra close attention to the reliability of the snowblower. Something like a small driveway can allow you to get away with shoveling if your blower doesn't start. If you have a ton of area to cover, you need a snowblower that is going to start every time you need it.
What's underneath you?
We can't forget to mention the ground material you're working with. Two-stage snow blowers are intended for hard surfaces only so you have to have a concrete, blacktop, or gravel driveway. If you are working with grass or a different material you want to shop carefully and find out if your desired snowblower will work for you.
Best 2 Stage Snow Blower FAQs
Q: What are some of the best snow blower brands?
A: We always recommend going with the brands you recognize. When you are shopping online, it's easy to find brands you've never heard of. Shop on a case to case basis and use reviews to your advantage.
Q: Can I use my snow blower on gravel?
A: Yes, most two stage snow blowers are meant to work on gravel as long as it is not too loose. The bucket on these snow blowers sits right above the ground.
Q: How much oil do I add to my snow blower?
A: The amount of oil depends on the engine size. A 179cc snow blower will have a smaller oil capacity than a 357cc. Refer to the manufacturers manual.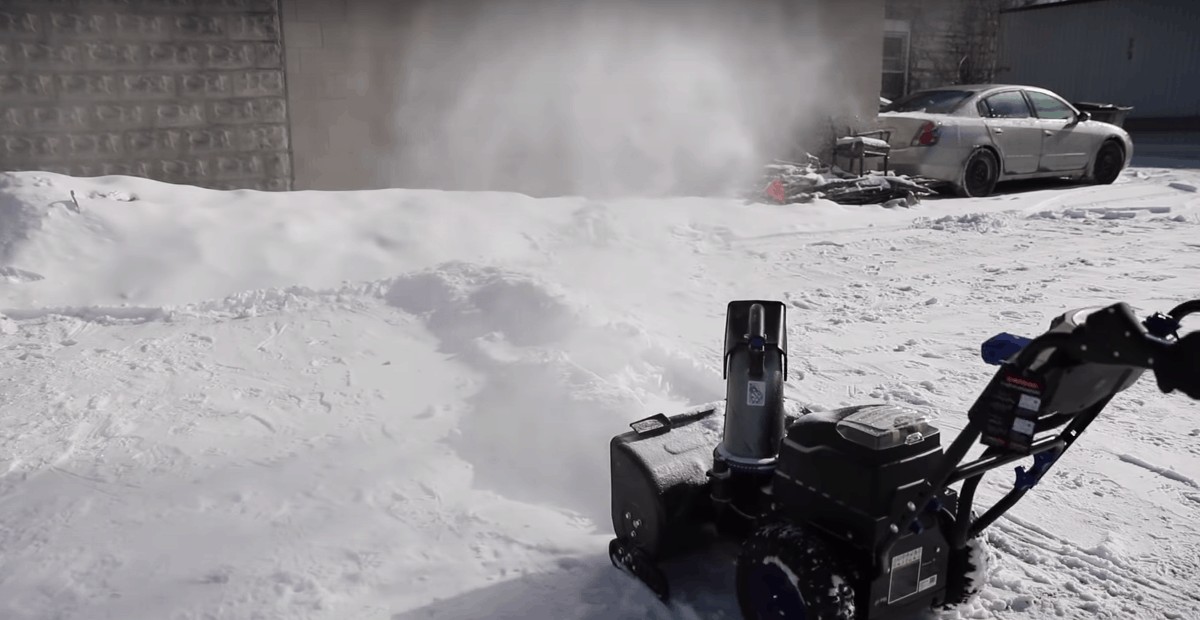 Wrapping Up
As we said in the beginning, buying a snow blower is a big investment, so you want to think good and hard about your decision before making one. If we had to give you a recommendation, we would suggest going with the Husqvarna 208cc Two-Stage snow blower for a few reasons.
This snow blower offers the most features like electric start, headlights, heated handles, and a powerful 6.3 horsepower engine. You get the most bang for your buck if you're willing to throw a couple of extra dollars out there. Husqvarna is a reputable company who is known for producing high-quality machines.