There is nothing more frustrating than getting started on a project and not having the right tools to finish the job. We have collected Ryobi table saw parts that you might want to keep on hand incase something breaks. Ryobi makes great entry level table saws and spare part are not always easy to find.
Here is a diagram of the most popular model to identify what part you need.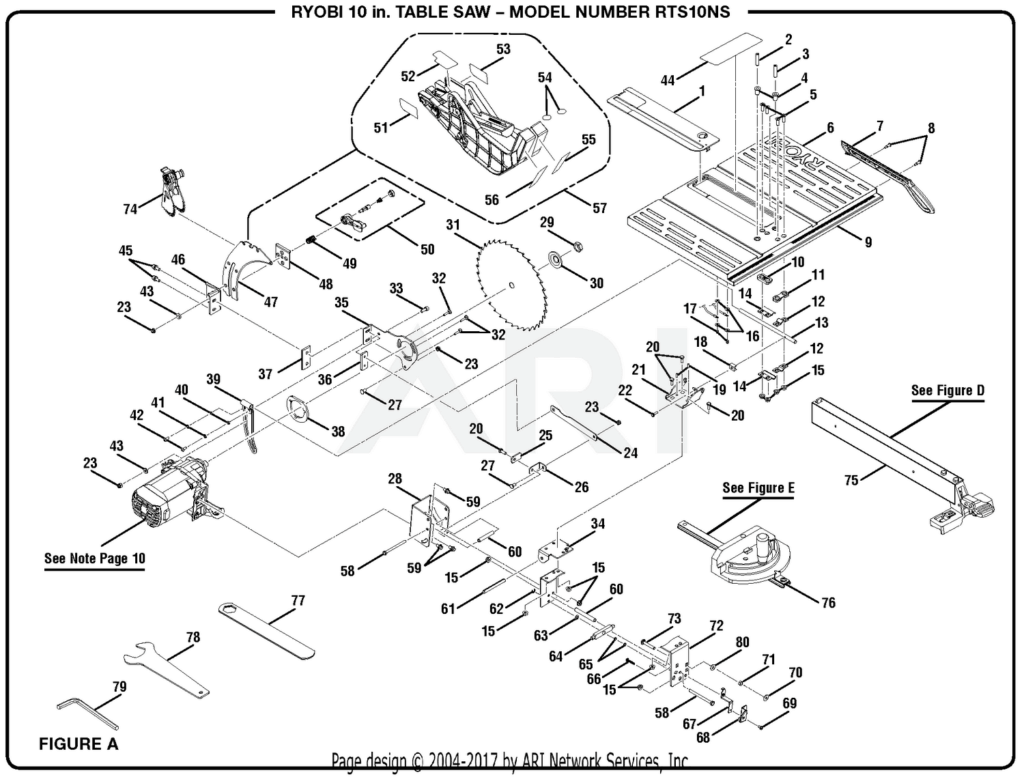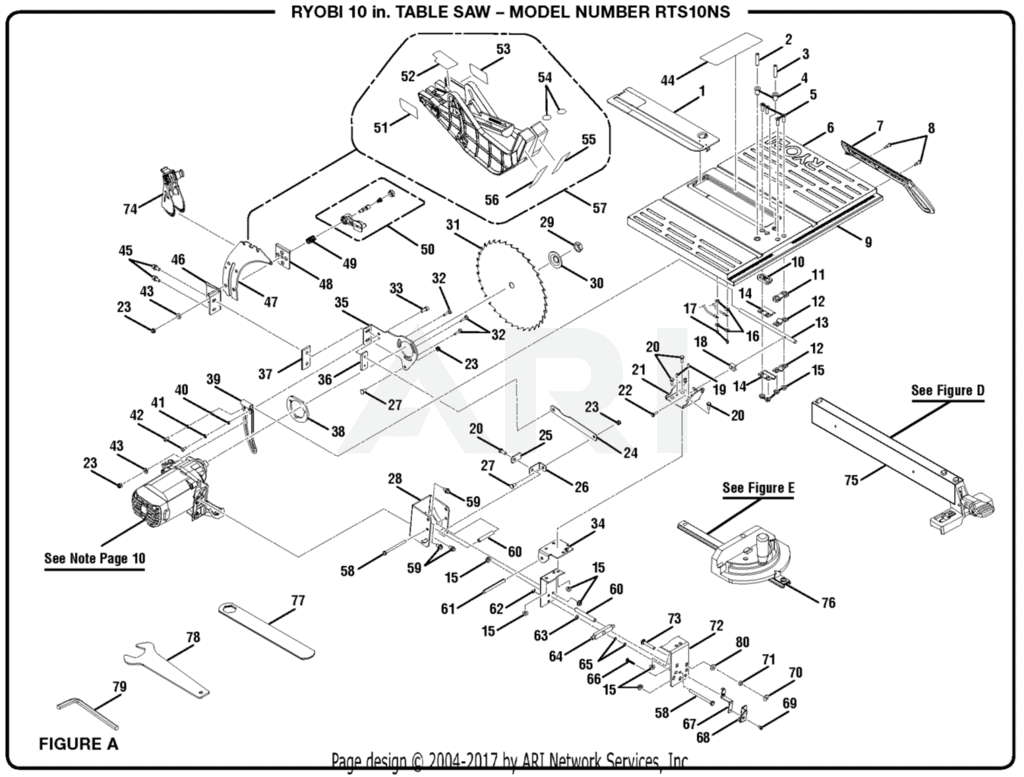 Best spare parts to keep on hand
I have included some of the most popular ryobi parts to replace below. If you use your tools as much as I do then something will eventually happen that will need to be replaced. I tend to carry spare parts with me for my table saws, Miter Saws and some lots of spare parts for my pneumatic tools.
Ryobi Table Saw Stand – Save your back.
The older I get the more important it is to take care of my body. Work smarter not harder and save a lot of pain the next day and invest in a good table saw stand. Ryobi offers a foldable version with wheels which is great for quickly setting up. Take a look at our top picks: