Power tools are fun to use – but they shouldn't be taken lightly.
Despite the advancements in technology and safety, power tool injuries are still on the rise.
Here are 3 stats about power tool injuries that show you that with great power comes great responsibility: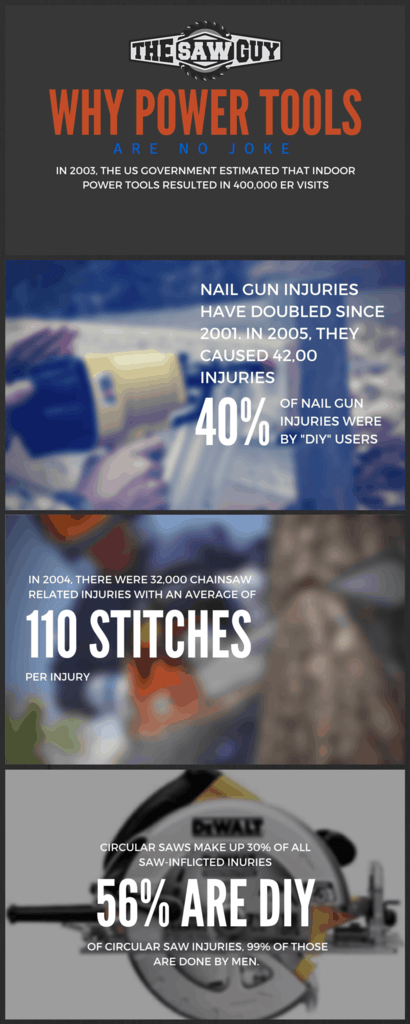 (Source)
Table of contents
These numbers sound almost impossible, but I think it's a bunch of DIYers who think "it'll never happen to me."
The truth is, you should always use extra caution when doing a project with power tools.
Here are some of our top safety tips:
1. Use Goggles
Even Bob Vila knows that using regular safety glasses still leaves you vulnerable to chips of wood or other debris flying into your eyes at odd angles. Goggles designed for safety do a better job of completely protecting your eyes – here are our favorites.
2 Use Clamps, not Hands.
A set of clamps can go a long way, and many people cause injuries by securing wood or other materials with their bare hand, while running a table saw or a circular saw for the cut.
Instead, use clamps and keep those fingers in tact!
3. Use Safety Features
Safety features, on tools like nail guns are there to help you. Don't disable the safety. Make sure your work space is well lit. When a nail gun is engaged to fire in impact without the pull of trigger, you are setting yourself up for injury. The same goes with other tools – let the safety features do their job and don't bypass them.