Most of us have needed to get that's challenging to move out of the shed at some point in our lives. It could be the push mower or the wheel barrow or a dolly.
Anyway, without a ramp, this could pose to be annoying at minimum and could cause physical harm at maximum.
Why not take an hour or two and build your own shed ramp? It's not difficult thanks to the tutorial from Ted's Dixie Sheds.
Let's break down the steps:
Materials Needed
​Four 2 x 6 x 8 boards
one 2×12 (used for stringers and cut diagonally)
speed square
hammer
tape measure
screws (3″ wood deck screws with a square head bit)
T-square
Step 1 -Cut the Stringers
Use the t-square to measure the 2×12 from corner to corner and mark it with a pencil. Use a saw to cut the line you marked.
​Put the stringers side-by-side and be sure that they're perfectly even before you move on in the process.
Make sure that you secure the stringers to the work bench so that you don't have movement with assembling the ramp.​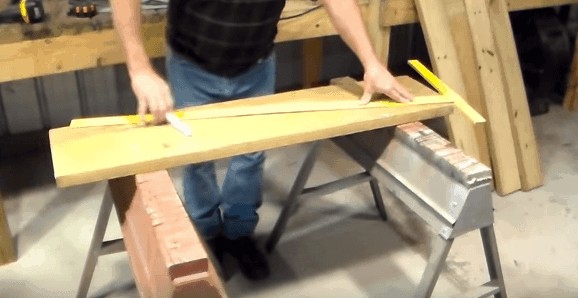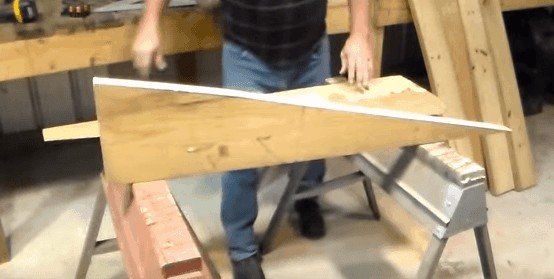 Step 2 – Screw Boards to Stringers
It's important that you use a saw to cut all of the 2×4's in half.​ Once they are cut in half, you will need to pre-drill the threads for the screws.
Put the screws in (2 on each end of the 2×4)
Screw the 2×4 onto the stringer, right on the edge.
Repeat the process until you get down to the end of the ramp.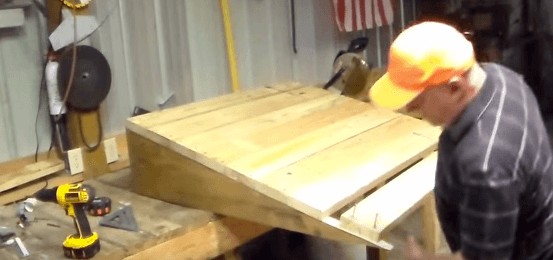 Tip
Be sure that you look at the edge of the 2×4 so that you know which side to put on the top. It's tempting to put the best-looking or smoothest side up, but you want to put the "top of the rainbow" on the top. Why, you may ask. Over time, the wood will dry out and the board will begin to cave in the direction the board is placed. If the rainbow is upside down, your board will begin to cave and bow. ​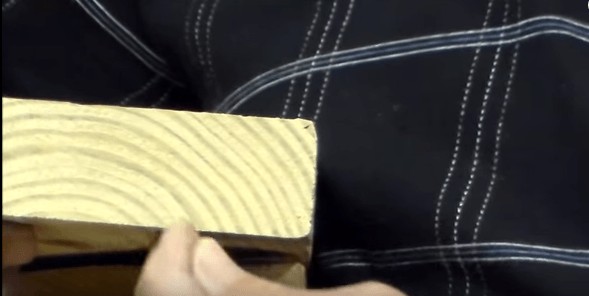 Step 3 – Trim off excess on stringers
Use a saw​zall and cut off the leftover piece of stringer on each side.

Step 4 – Place the ramp at the shed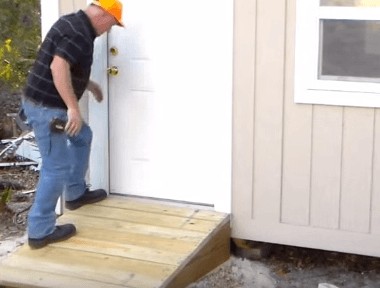 ​Tips For Success:
​This particular ramp is 1ft. 1in. from top to bottom. If your shed is lower to the ground, you could use a 2×10 as a stringer rather than a 2×12.
If you don't want to use a smaller stringer, you will need to dig your ramp into the ground so that it's flush with the shed entrance.
If you want to "beef up" your ramp, you can add a third stringer in the center of your ramp.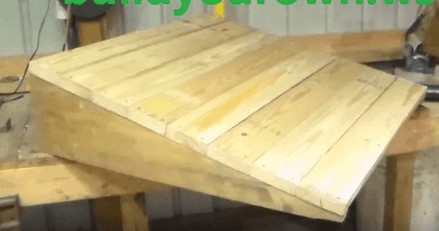 Now you can wheel the mower outside without any hassle. You won't regret making this DIY shed ramp. You'll probably wonder what you ever did without one. Watch the full tutorial below: