In this post, we are going to focus on free, printable coloring pages for adults. These coloring pages can be used anytime or anywhere. They would work at school, work, and even for fun at home! These pages will keep you entertained and will help you relax. These coloring pages are so popular because coloring is a relaxing and soothing activity that helps lower stress and anxiety. It also increases focus and promotes mindfulness. Are you looking for a way to unwind? If so, then these are perfect for you. These pages are also great for older children who have outgrown basic coloring books and are looking for more of a challenge. These coloring pages are completely free and printable so make sure if you find one you love you print it out! Keep reading free, printable coloring pages for adults to find a variety of coloring pages that everyone will love!
1. Mandala Coloring Page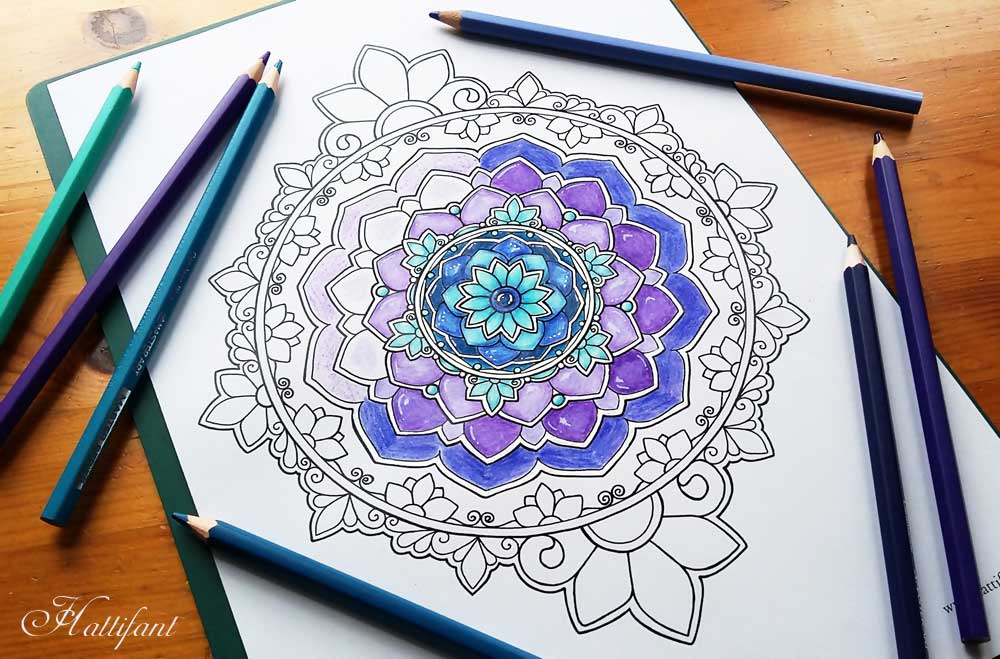 This mandala coloring page is from Hattifant is a great option. However, if this design isn't for you, you can find many more options on their website. You can find designs that include owl's oceans, sun and moons, woodland animals, butterflies, mermaids, flowers, turtles, nature, elephants, and more.
2. Lion Coloring Page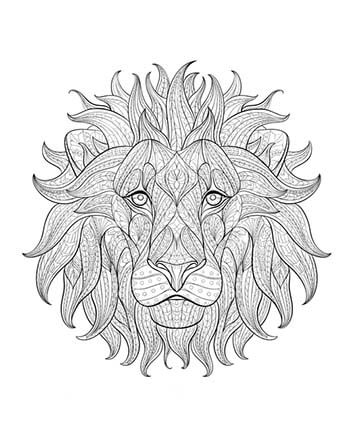 This lion coloring page from Loner Wolf is very detailed and will require a lot of time and dedication. It's worth it though because it'll look great when it's finished. If this page isn't your cup of tea you can find more on the Loner Wolf website. They have coloring pages for adults that include vines, flowers, Native American Chief, mandalas, Buddha, Mexican skull, wolf, butterfly, Ganesh, tribal mask, dragons, waves, and more.
3. Manta Ray Coloring Page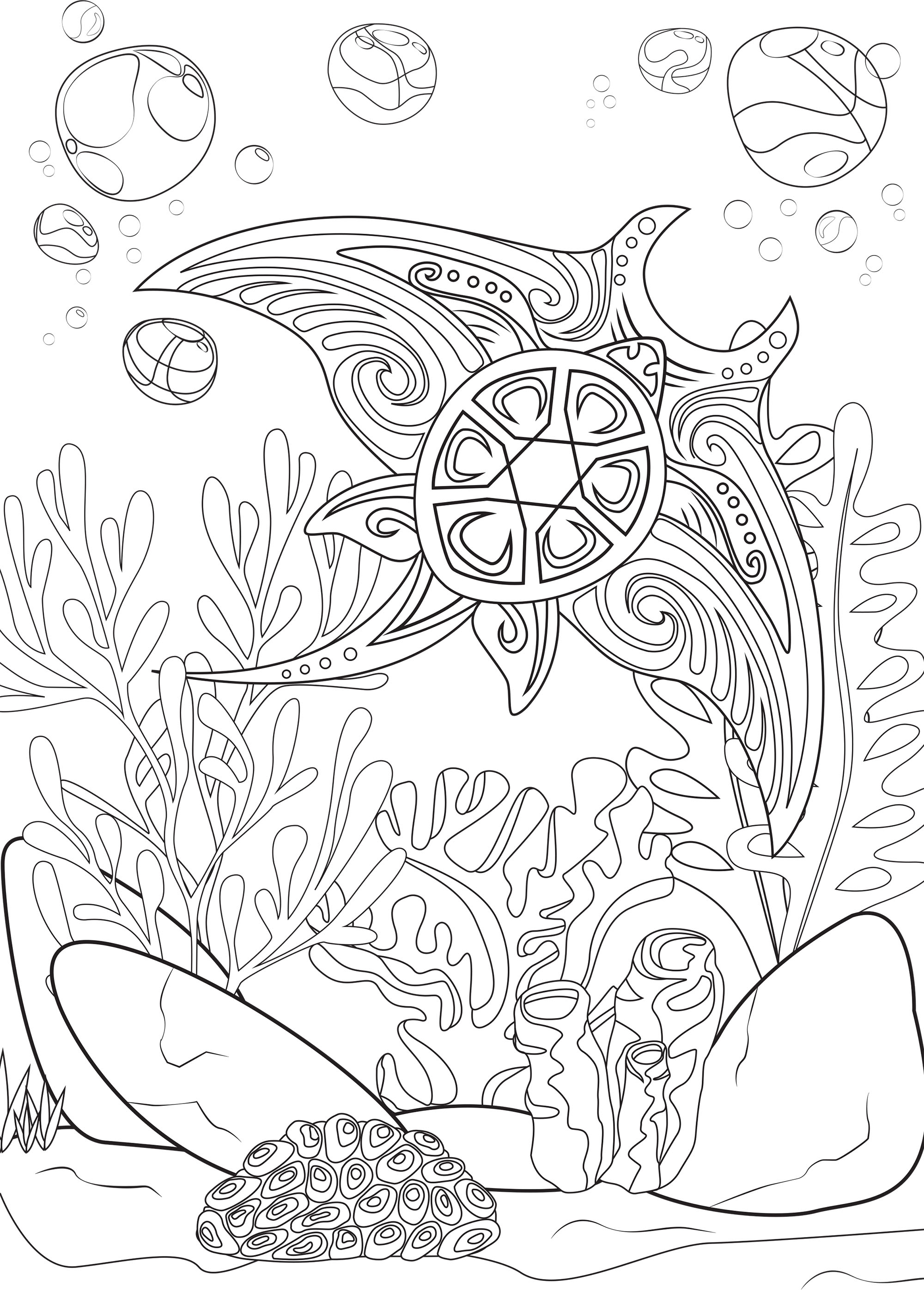 This coloring page is great for all the ocean lover's out there. If you like this page and are looking for similar ones the Just Color website has over fifteen hundred free adult coloring pages. They have a variety of categories that include Africa, nature, anti-stress, street art, stained glass, Halloween, royalty, butterflies, Olympics, and more. Just color is one of the most popular printable coloring page websites out there. They also have coloring pages for kids, so that means everyone can find a page that they love.
4. Sugar Skull Coloring Page
This sugar skull is a fun coloring page. It is from the website Art is Fun! If you like this colori8ng page you can find more options on the Art is Fun! Website. You can find coloring pages that include sandcastles, geometric designs, abstract designs, owls, Mandalas, flowers, and more.
5. Toy Story Coloring Page
This toy story coloring page will allow you to complete a more difficult page while still tapping into your inner child. This coloring page is from the website Tried & True. They are on the difficult side so if that's what you're looking for tat is definetly the way to go. These coloring pages are actually really cool because these were designed with the idea of using them as decor. You will be able to find a variety of pages with sayings like "I Love Everything", "Little Man", "Always", "Nights & Years", "The World Smiled", "You Are Perfect","Let It Go", "So Lucky", "You Make Me Happy", and "You Are My Sunshine". If you feel like you need a little bit of a boost you can print out a happy saying, color it, and then hang it where you can see it to make you feel better.
6. Bird Coloring Page
This coloring page has a simple and elegant design. It won't take too long to color but it will come out looking great! Faber-Castell has a decent variety of coloring pages. You can choose the level of coloring you're comfortable with. They have the levels beginner, intermediate, or advanced. You can find patterns like butterflies, hearts, mandalas, birds, flowers, fairies, and cakes.
7. Owl Coloring Page
This owl coloring page is very intricate and will look great when it is completed. This coloring page is from Dover Publications. Dover Publications doesn't have many coloring pages, they have a few owl coloring pages. Even though they don't have many the ones they do have are great options! So if you're an owl lover this website is definitely for you. Since there is so much to color in these pages make sure you use a variety of colors to make it more interesting and to ensure you don't get bored!
8. Cat Coloring Page
This coloring page is a more simple adult coloring page. That doesn't mean it won't look great when it's done! This coloring page is great for all those cat lovers out there! This page is from the Judy Clement Wall website. On this website, you will be able to find a variety of coloring page categories like turtles, quotes, rainstorms, owls, cats, butterflies, gardens, flowers, and more.
There are free, printable coloring pages for adults! We hope that you were able to find some pages that interest you. The great thing about these pages is you can find just about anything to color and they really are great for relaxation. Have you ever used adult coloring pages before? If so, how was it? Do you have a favorite coloring page from this list? We would love to hear your thoughts, please feel free to leave a comment!